China Tasks N'Korea On Nuclear Inspection
China recently, urged North Korea to accept international nuclear monitors, as the country itself had suggested, amid a tense standoff with the South.
China, North Korea's only major ally, has continually urged dialogue to resolve the crisis and has been reluctant to blame the country for the shelling of a South Korean island last month, in which two Marines and two civilians were killed.
South Korea held further live-fire drills on the island last Monday, raising fear of all-out war, but the North did not retaliate. Instead, if offered to accept nuclear inspectors it has kicked out of the country before.
North Korea has the right to use nuclear power for peaceful purposes, but also at he same time must allow IAEA (Intentional Atomic Energy Agency) inspectors in
All parties should realise that artillery fire and military force cannot solve the issues on the peninsula, and dialogue and cooperation are the only correct approaches," Chinese Foreign Ministry spokeswoman, Jiang Yu said in Beijing when asked about North Korea's offer.
North Korea promised to allow inspectors to make sure it is not processing highly enriched uranium, New Mexico Governor, Bill Richardson said on his return from a trouble-shooting visit to Pyongyang.
He told reporters that North Korea had shown a "pragmatic attitude" in his unofficial talks.
The specifics are that they will allow IAEA personnel to go to Youngbyon to ensure that they are not processing highly enriched uranium, that they are proceeding with peaceful purposes," Richardon said, referring to the North's main nuclear site.
Anderi Lankov at Kookmin University in Seoul said the North's offer was a "usual tactic" that had worked in the past. They create a crisis, they show that they are dangerous and drive tensions high. Then they show they could make some concessions. The question that remains is whether this is the only facility. A uranium enrichment programme is much easier to hide than a plutonium one, he said. If IAFA inspectors were allowed to carry out such monitoring, it could help to address a key concern about North Korea's uranium enrichment work because highly enriched material can be used in atomic weapons.
The Yongbyon complex is at the heart of the North's plutonium weapons programme and it consists of a five-megawatt reactor, whose construction began in 1980, a fuel fabrication facility and a plutonium reprocessing plant, where weapons-grade material is extracted from spent fuel rods.
A uranium enrichment programme would give Pyongyanga a second way to obtain fissile material for making atomic bombs.
North Korea, which has refused full IAEA oversight since 2002 and expelled inspectors last April, has said it only wants to enrich uranium to the low level used to make fuel for a civilian atomic power programme.
But in order to check this, the IAEA would need continued, unfettered access to all of North Korea's uranium enrichment activities.
It would usually require frequent inspections, video cameras and special seals tonsure that none of the nuclear material is being diverted for military use.
South Korea and the U.S. suspect North Korea has been secretly enriching uranium at new locations outside Yongbyon.
Richardson said of the North's offer: "I believe that's an important gesture on their part, but there still has to be a commitment eventually by the North Koreans to denuclearize, to abide by the 2005 agreement that says they will terminate their nuclear weapons activities.
"Now there has to be deeds and not words. But it's up to governments to move forward with the agreements that we've made, and it's time for citizen-diplomats like myself to step aside and let governments move forward," he said. He told CNN the offer might pave the way for the resumption of six-party talks which also involve the U.S. Russia, Japan, China and South Korea, although Washington, Seoul and Tokyo have been cool to this idea, reluctant to reward perceived bad behaviour.
"Maybe now is the time for the six-party countries to reach out to North Korean and say, ok, let's get down to business," Richard said on CNN.
A key South Korean government official said the recent aggression by the North was closely linked to the succession from ailing leader Kim Jong-il to his youngest son, Kim Jong-il to his youngest son, Kim Jong-un, and was intended for its domestic audience as much as far anybody.
We don't want to give them the misperception that their provocations  will help their national interest," he said.
The UN Security Council remained deadlocked in its efforts to ease tensions on the Korean peninsula, but North Korea's refraining from retaliation and the nuclear offer made to U.S. trouble-shooter Richardson offered some breathing space.
But the South Korean government official, who declined to be identified, said Seoul could not take the North Korean offer seriously as it was not official.
He said the five parties had to agree first on what to offer he North.
Then we can pursue six-party talks. But the next six-party talks will be the grand bargain. That means a target year (for dismantlement) and the whole picture in the next round, not partial elements," he said.
Partners Execute Shareholder Agreement For Brass Products Terminal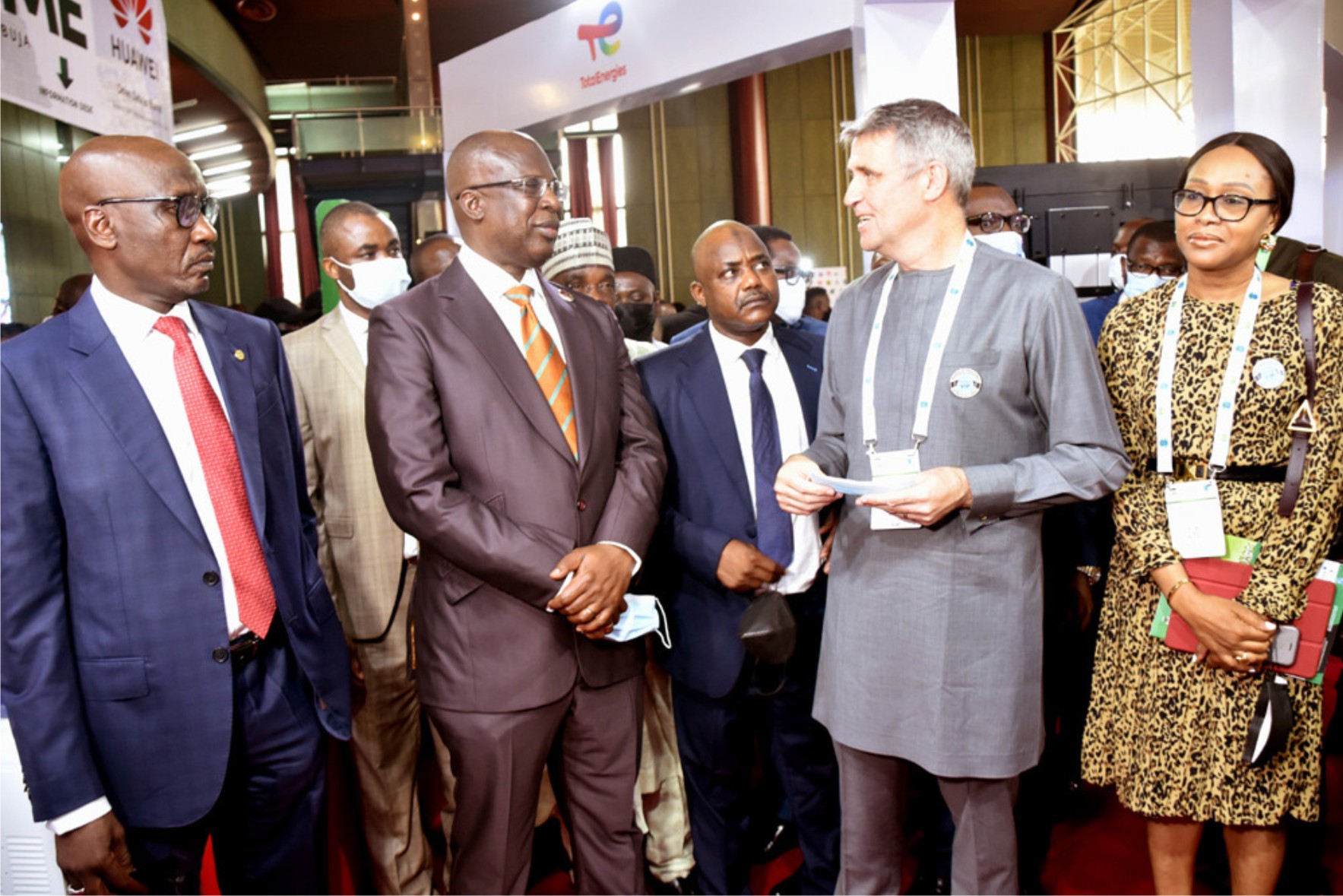 The Nigerian National Petroleum Corporation, (NNPC), along with their partner, the Nigerian Content Development & Monitoring Board, NCDMB, and Zed Energy have executed a shareholders' agreement for the establishment of a 50 million litre Petroleum Products Terminal in Brass, Bayelsa State.
The N10.5 billion Brass Petroleum Products Terminal project is expected to deliver an automated 50 million litre depot with two-way product jetty, automated loading bay, and 6 automated tanks for storage of 30 million litres of Premium Motor Spirit (PMS)and 20 million litres of Automotive Gas Oil (AGO) and Dual Purpose Kerosene (DPK).
While speaking at the signing ceremony, the Minister of State for Petroleum Resources, Chief Timipre Sylva commended President Muhammadu Buhari for his giant strides in the Niger Delta which is making a huge impact on the people of the area.
"I make bold to say today without any fear of contradiction that no President has impacted the people of the Niger Delta like President Muhammadu Buhari. Aside from what we are witnessing today, remember there is also the Brass Fertilizer & Petrochemical Company, the Oloibiri Oil and Gas Museum and the Oil & Gas Park in Ogbia, all under Mr. President," the Minister stated.
Sylva added that the establishment of the Terminal further demonstrates Mr. President's commitment to the enhancement of the livelihood of the Niger Delta people particularly, the riverine communities in Bayelsa State where people purchase products at exorbitant prices due to logistics challenges associated with transporting products to that area.
Speaking shortly after signing the agreement, the Group Managing Director of the NNPC, Mallam Mele Kyari said the Corporation was proud to be part of the project which aside ensuring products availability in all nooks and crannies of the Niger Delta, will also guarantee the nation's energy security and generate employment.
"This Terminal will create 1,000 direct jobs during the construction phase, and over 5,000 indirect jobs during its operation. Considering the potential for employment when completed, this will definitely reduce youth restiveness in the Niger Delta area and will also address the problem of illegal refining in the area," Kyari stated.
In his remarks, the Executive Secretary of NCDMB, Simbi Wabote stated that this milestone was as a result of strong interagency collaboration and public-private sector partnership.
"The NCDMB will continue to drive such partnerships across the industry to bring development in Nigeria," he noted.
Earlier, the Coordinator of the Project and Group General Manager, National Petroleum Investment Management Services (NAPIMS), Mr. Bala Wunti stated that the project would enhance the economics of marine petroleum products distribution.
Senate Hails NNPC's Drive Towards Profitability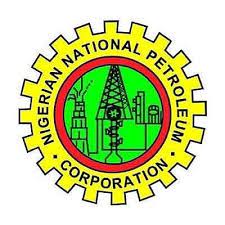 The senate has commended the Nigerian National Petroleum Corporation (NNPC) for its efforts towards attaining profitability and stamping out corruption from its system.
Chairman, Senate Committee on Anti-corruption and Financial Crimes, Suleiman Abdu Kwari, gave the commendation at a hearing which was held at the national assembly complex, Abuja.
Kwari said it was heart-warming to learn that the NNPC was making great strides towards profitability and urged the corporation to sustain the gains recorded so far for the good of the country.
In his presentation at the hearing, Mele Kyari, the group managing director of NNPC, said the corporation was championing the fight against corruption in the oil and gas industry by placing measures to curb incidences of corruption across its various business portfolios and by enlisting as a partner company of the Extractive Industries Transparency Initiative (EITI).
He also said that the corporation has reported several incidences of infractions such as products diversion and crude oil theft to the police, EFCC and other investigating agencies of the federal government to stem corruption within the oil and gas industry.
In an effort to clampdown on fuel smuggling, the ministry of petroleum resources launched the operation white project in October 2019 to monitor and track the movement of petroleum products in the country.
Also in February 2021, the Department of Petroleum Resources (DPR) launched the downstream remote monitoring system (DRMS) to track the movement of petroleum products from depots to retail outlets.
"We have created an anti-corruption desk in NNPC that engages the Economic and Financial Crimes Commission (EFCC) and other anti-corruption agencies on a regular basis," NNPC GMD said.
"The desk ensures that in all our operations, every staff complies to the code of conduct procedures with consequence management.
"We have established a regulatory compliant governance charter and transparency policy; this is a mark of our compliance to the anti-corruption strategy.
"For the first time in 43 years, NNPC, as a part of the evolving culture of transparency and accountability, published its Audited Financial Statements (AFS) for 2018 and 2019. We are going to publish that of 2020.
"The AFS is the only document that tells how a company does its transaction. We are happy that by the time the 2020 AFS will be published, Nigerians will see the dividends of our accountability."
Chevron Spends $10bn On Nigerian Suppliers, Service Providers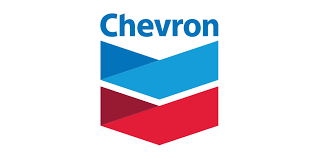 Chairman/Managing Director, Chevron Nigeria Limited (CNL), Rick Kennedy, said the company has in the last 10 years spent an estimated annual average of $1 billion on Nigerian suppliers and service providers in line with its commitment to Nigerian Content Development.
Highlighting the opportunities and new approaches to the future of hydrocarbons at the ongoing 2021 NIPS in Abuja, Kennedy stressed the need for robust policies and regulations to address and remedy existing challenges in the oil and gas industry; digital technology/innovations; cost efficiency initiatives; sustained social investments as well as continued support for Nigerian Content Development.
Kennedy, who was represented by Monday Ovuede, director, NNPC/CNL Joint Venture, identified opportunities in lowering carbon emissions and harnessing Nigeria's gas resources as key enablers in complementing the new approaches to future of hydrocarbons in the Nigerian oil and gas industry in the post COVID-19 era.
According to him, the global community has continued to scale up the collaboration towards lower carbon emissions, adding that Chevron supports global efforts to reduce carbon emissions and is actively investing in operations to improve environmental performance while also working with industry to develop new innovative technology and best practices to achieve these objectives.
He emphasised that CNL's gas strategy is to end routine gas flaring and build a profitable gas business through a portfolio of projects, and stated that in Nigeria, CNL, with its joint venture (JV) partners, the Nigerian National Petroleum Corporation (NNPC), has progressively reduced routine gas flaring by over 95% in the past 10 years and remained ahead in terms of maximising supply of on-spec gas into the Nigerian domestic market.
He also highlighted the NNPC/CNL's Gas Sales and Aggregation Agreements with Egbin Power Plc, Dangote Fertilizer Limited, and Olorunsogo Generation Company Limited, while mentioning the positive impact of the West African Gas Pipeline (WAGP) through which Nigeria supplies gas to countries in the West African sub-region – specifically, Ghana, Togo, and Benin – thus, helping to boost economic development in West Africa.
Kennedy also noted that Chevron has joined other energy companies supporting the Methane Guiding Principles to reduce methane emissions from natural gas exploration and production operations through digital innovation and deployment of best practices, which include designing, constructing, and operating its facilities in a manner to reduce emissions from its operations.