Telecoms Consumers May Pay Less Tariff In 2011
Consumers of telecommunications services in the country may enjoy lower call rates from 2011 going by the tariff war that started among operators in 2010.
The crash in call rates started barely two weeks after Bharti Airtel acquired former Zain and started re-branding the company.
Bharti Airtel, which took over mobile telephone operations in 15 African countries in a deal that has made it the world's fifth-biggest mobile company with 180 million customers in 18 countries, has never hidden its plan to reduce tariffs in Nigeria.
Its Chairman, Mr Sunil Bharti Mittal, flaunted his company's low-tariff strategy while unveiling the brand identity in Nigeria, said that it would give other network operators a good fight to have a good share of Nigeria's telecoms market.
Just days after Mittal threw the gauntlet, Airtel crashed its call rates to as low as N9 per minute from the industry average rates of N35 to N42 per minute.
This price reduction strategy jolted the industry and elicited swift responses from other network operators.
Other operators have now initiated a number of value added propositions and tariff packages to sustain revenue and retain subscribers.
Etisalat had earlier slashed its call rates by 50 per cent from a peak of 50k per second to 25k in its Easylife offer which has a daily access charge of N20.
Mr Steve Evans, Chief Operating Officer of Etisalat Nigeria, said that the company was unperturbed by Airtel's low- tariff strategy.
Evans said that his network was one of the best in Nigeria and its tariffs were competitive.
MTN Nigeria has also introduced new tariff packages: MTN Funlink, Smartlink, Prolink, Bizlink and Happilink that allow customers to enjoy more air time at highly reduced costs to customers across its market segments.
Mrs Funmi Omogbenigun, General Manager (Corporate Communications) in MTN Nigeria, said the telecommunications industry in Nigeria was one of the most competitive in the world.
She said that the drive to provide value to the customer was an important consideration for players in the industry.
According to Omogbenigun, reducing tariffs by any operator is not something that is new in the telecoms market.
Globacom had similarly inaugurated a package in Port Harcourt that enables telecoms subscribers to pay 25k per second for all calls to any network in the country without any rental or access fee.
Mr Lanre Ajayi, President of Nigerian Internet Group (NIG), said he saw no link between tariff reduction and halting investment, adding that Airtel's action would stimulate expansion of networks rather than diminish investments in the sector.
"On the other hand, it will call for further investment because when you reduce tariffs, you are asking more people to make more calls and when that happens, traffic increases.
"When traffic increases, it requires expanded network. It's just logical that when an operator is planning to attract more traffic to its network, it's planning to expand its network," Ajayi said.
According to him, price war is part of competition and "when you are going to war, you use all tools at your disposals and price war just happens to be one of the weapons in competition".
 Ajayi said that the ensuing price war in the sector was not unexpected.
Rivers Monarchs Begin Another Round Of COVID-19 Vaccination, Today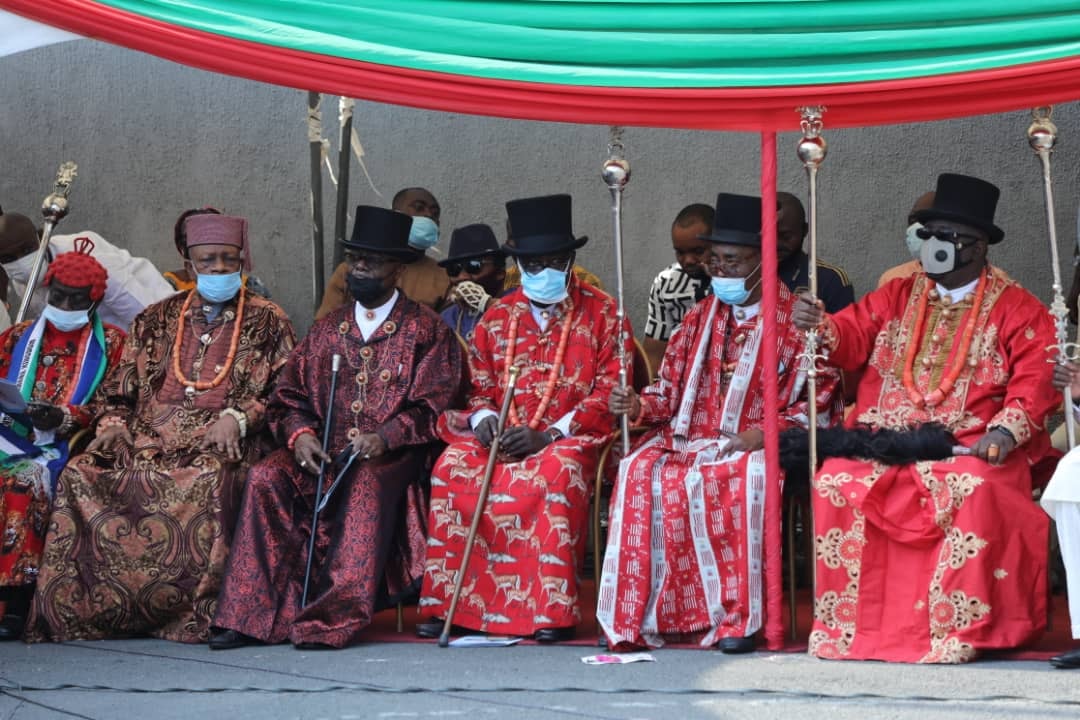 Members of the Rivers State Council of Traditional Rulers will, today, begin another round of COVID-19 vaccination exercise in the state as part of the state government's policy of ensuring that all Rivers people and residents of the state get fully vaccinated from the pandemic.
A statement signed by the Secretary to the council, Dr. Ogwuokwa Jonah, and made available to The Tide, last Monday, invited all government recognised traditional rulers to turn up at the council's secretariat in Port Harcourt, for the crucial exercise.
The statement reads in part, "I am directed to invite you to take part in the forthcoming COVID-19 vaccination exercise scheduled for Wednesday,January 19 through Friday, January 21, 2022, at the council's secretariat.
"Vaccination begins at 10.00am each day. Please, note that there are other free medical examinations that have been arranged for you during the period.
"You are entitled to 15 persons either from your family or area/district council. Kindly attend during the turn of your LGA", the statement added.
According to the statement, Abua/Odual, Akuku-Toru, Ahoada-East, Ahoada-West, Andoni, Asari-Toru, Bonny and Degemawould receive their vaccinations today.
To be vaccinated tomorrow are traditional rulers and members of their families from Eleme, Emohua, Etche, Gokana, Khana, Ikwerre, Obio/Akpor and Oyigbo local government areas.
However, monarchs and their families from Opobo/Nkoro, Ogu/Bolo, Ogba/Egbema/Ndoni, Okrika, Omuma, Port Harcourt and Tailocal government areas are due to get their shots on Friday.
The statement appealed to all affected traditional rulers to take the exercise seriously, and come along with the required number of persons to enable government reach as many Rivers people as possible.
By: Nelson Chukwudi
PDP'll Surely Produce Next President -Ayu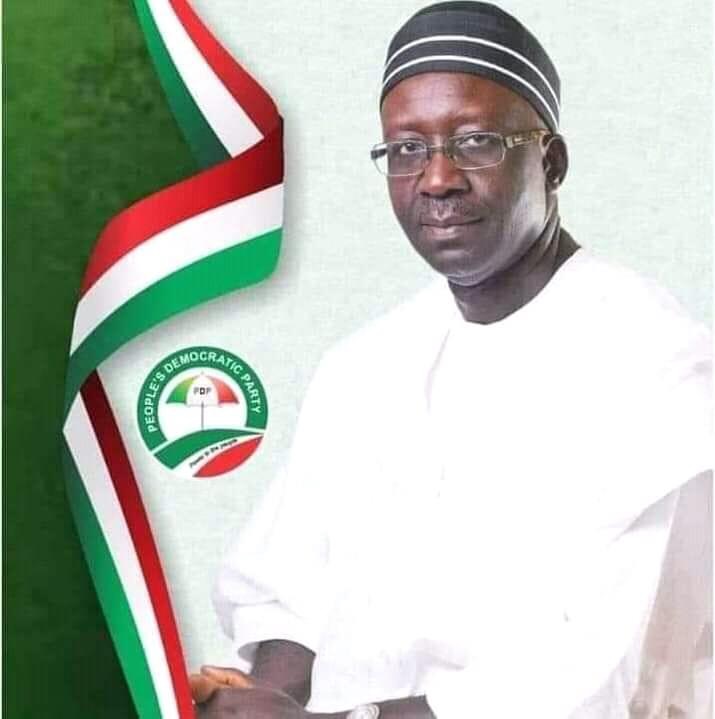 The National Chairman of the Peoples Democratic Party (PDP), Senator Iyorchia Ayu has urged Nigerians to keep faith with the party as it was poised to produce the next president of the country.
He maintained that the current inept rule of the All Progressives Congress (APC)-led Federal Government, which has pulled the country backwards economically, has to be changed.
Ayu gave the assurance at the gala night hosted by the Rivers State Governor, Chief Nyesom Wike for PDP governors at the Banquet Hall of Government House, Port Harcourt, last Sunday night.
The PDP national chairman emphasised that the APC leadership has been unable to harness the rich diversity of Nigerians into better fortunes that should strengthen the bond of brotherhood and promote peaceful coexistence.
"Unfortunately, a very poor leadership has presented Nigeria at home and abroad as an extremely divided country.
"We must change this narrative, and the only way to change this narrative and harness not just the culture, but the environment and the richness therein, is to back the Peoples Democratic Party which is determined to produce a new leadership for this country."
Ayu also enthused that Nigeria would bounce back again with the PDP at the saddle because the project of rescuing the country and making it great was realisable.
The PDP national chairman stated that the expected leadership they would offer at the national level would change the negative characteristics associated with the APC that have been used to deepen the divide among Nigerians in the country.
"The PDP will definitely produce the next president and take the country back to the days when we were in power, when we cleared all foreign debts, when we were developing this country at reasonable speed.
"At a time, we became the richest country on the African continent. But today, we are the poverty capital of the world. All that will change", he said.
In his welcome address, the Rivers State Governor, Chief Nyesom Wike said the gala night was a pride to the usual meeting of PDP governors, adding that it was rotational.
He stated that such meetings have always been used to discuss salient issues of economy, politics and others that bother on how to chart a virile Nigerian society.
"It has been ritual for PDP governors to gather and meet and discuss about the welfare of the party. And this has been rotating from one state to the other."
On his part, the Chairman of PDP Governors Forum and Governor of Sokoto, Alhaji Aminu Tambuwal said the PDP governors and other party leaders were already working in synergy towards rebuilding the party.
He said the focus was to rescue Nigeria, which would also require all Nigerians of goodwill to join forces with the PDP to achieve that goal.
"All Nigerians of goodwill who believe in this country, who believe Nigeria is going the wrong direction, ought to join us.
"And like I always say, there are two divides in Nigeria today. Those who are happy with the confusion because they are benefiting from what is happening at the centre, and those of us who are truly patriotic enough to disagree with the way our country is being governed and being run.
"I appeal and beseech every Nigerian, even those in APC that are patriotic enough, to join hands with us as we continue to march towards rescuing Nigeria together.
"I believe it is our responsibility to do so, not for ourselves but for our younger ones and generations unborn."
Governors present at the gala night were, Okezie Ikpeazu (Abia); Ahmadu Fintiri (Adamawa); Udom Emmanuel (Akwa Ibom); Mohammed Bala (Bauchi); Samuel Ortom (Benue); Seyi Makinde (Oyo); and Ifeanyi Ugwuanyi (Enugu).
Also in attendance were the deputy governors of Rivers and Zamfara, Dr Ipalibo HarryBanigo; and Aliyu Gusau; PDP National Secretary, Senator Sam Anyanwu; and several other dignitaries.
UPTH Begins Transplant Procedures In 2023 …Launches Five-Year Strategic Dev Plan
The management of University of Port Harcourt Teaching Hospital (UPTH) has said that the hospital would begin transplant procedures in 2023.
The UPTH said it was its desire and dreams to transform the hospital to a five-star hospital in the region.
The management said the infrastructure for the transplant procedures and Cardiac Unit would be completed soon.
The Chief Medical Director (CMD), UPTH, Prof. Henry Arinze Ugboma stated this during the official Hospital Strategic Development Plan Implementation Workshop and Roll Out held in the hospital Auditorium, in Choba, near Port Harcourt, the Rivers State capital.
Ugboma said the Amenity Ward project was also mapped out in its five year strategic plan, which began from June, 2021 to 2026.
He noted that the hospital was ready to begin the transplant procedures as arrangements had been concluded for its take off next year.
Ugboma said as part of the commencement of the project, the Nigeria Liquefied Natural Gas (NLNG) Limited had donated $500,000 to support the hospital.
"Transplant procedures are an important area we need to invest, as a hospital, such will be beneficial to the hospital and the society".
The CMD said, as part of its capital projects in 2022, the hospital would change its aesthetics and make the hospital more beautiful.
"We shall change the aesthetics of the hospital to attract investors and beautify the environment".
On the problems faced by the hospital, Ugboma said workers' poor attitude to duty was a great challenge to the management.
"Work ethics, relationship to patients and visitors are not encouraging and must improve for a better hospital.
"If workers change, UPTH will grow faster.People come to work whenever they like and leave whenever they also like", Ugboma said.
"You look for files, you will not see, most of our consultants are not always on duty call, there is no handover note amongst them", he lamented.
He also said that part of the plan was to build residential quarters for staff of the hospital to enhance efficiency and productivity.
Earlier, the Board Chairman, UPTH, Muktar Anka, had appealed to the staff of the hospital to be diligent to duty and shun truancy.
Anka noted that a change in the attitude to work would enhance productivity and efficiency in the hospital.
The chairman insisted that idleness and truancy on duty promote bad attitudinal behaviours and tarnish the corporate image of the organisation.
By: Chinedu Wosu