Not For The Money …Why I Should Be A Senator
In the November 2008 electoral process that ushered in serving President Barack Obama of the United States of America (USA) in January, 2009, it was very easy to quantify the real value of an average US senator, not so much for the money, which many thought each earned in salaries and allowances, but for the mental alertness, patriotism, indebt knowledge of the American environment and the peoples hopes and fears, all enhanced by countless research works deliberately sponsored to address various national concerns.
With that background, and equipped with such priceless knowledge and know-how in public policy and politics, senators are very often the highest crop of presidential materials in nearly every American presidential electoral process as do governors.
In the Democratic fray of the last experience, for instance, nearly all front-runners were distinguished senators. There were Senators Hilary Clinton, Barack Obama, Joe Biden, and John Edwards, as pack leaders before Obama emerged flag bearer to fly the party's flag. In fact, those occupying the top two positions in the US government are all senators  Barack Obama, President and Joe Biden, Vice President, just as Obama's Republican challenger, John MacCain of Arizona, was a Senator at the contest.
Four years earlier in 2004, during former President George Walker Bush's re-election drive, his Democratic Party opponent was John Kerry, also a Senator, as was Kerry's running mate John Edwards. All senators.
Yes, former President, Bill Clinton was Arkansas Governor before becoming US President as was Bush of the State of Texas but the political mind-field was usually loaded with distinguished senators who fought themselves to limelight not for the money, but for service laced by sheer dint of hardwork, rock solid patriotism and track record of personal sacrifices to a nation they truly love far, far more than their individual pockets.
Expectedly, in 2008, there was, on the Republican divide, another distinguished Senator John MacCain who as party flag bearer was supported by Alaska Governor and hockey mum, Sarah Palin.
For their legislative pedigree and thorough grasp of key defining issues, senators quite naturally add quality to presidential debates when they are in the race for the US Presidency.
Let's retrospect awhile. On Thursday, October 23, 2008, in one of my former Columns, Soye Wilson Jamabo On Thursday, and published 12 days to the November 4 elections, I had in the final paragraph of the piece predicted:
"Tight as the race has become in these last days; the occasional goofs of Democratic Vice Presidential Candidate, Joe Biden notwithstanding, unless the unimaginable happens, Senator Barack Obama is likely to emerge president-elect by November 4. That is if in addition, Obama remains focused and not waste time in defence of the chokes about Joe The Plumber.
Titled, Before America Votes The Chokes, Chuckles, Chances, Choices, when that work was published, gallop polls showed that the Republican candidate, Senator John MacCain was ahead of Obama in popularity with 51 percent approval rating as against Obama's 46 with barely 3 percent undecided votes, thanks to the Joe the Plumber metaphor manufactured by Senator MacCain's campaign team to highlight the dangers of Obama's planned tax cuts for the low income earners and increased taxation for thriving businesses and how that could also hurt struggling small business owners.
Obama's taxes were targeted at the super rich multi-nationals who, rather than engage American workers outsourced jobs abroad, all for the money, a step which MacCain criticized as not only capable of hurting the US economy and cause more job losses but virtually sweep away struggling small businesses like that of Joe The Plumber.
Because both contestants appreciated burning national issues, matter of factly, which in fact drove the campaigns, Obama took time off to address job losses in more statistical   manner when, he recalled that 760,000 jobs had been lost in five of Bush's eight years dual tenure, leaving several Americans without health insurance coverage, a debilitating mortgage melt-down and a Wall Street economic misadventure that held the promise of a global economic recession, and later did.
Those negative achievements by the Bush Presidency, a Republican, indeed gave Democrats pre-electoral advantage but to the average American voter, what was required to earn votes was not just to highlight the failures of the past regime but the articulation of what concrete plans to right such wrongs. And the US senators it did appear knew that better.
So, in that election year, since the defining issues were the economy, increasing job losses, exit plan for US troops from Iraq and Afghanistan, healthcare coverage, internal security and indeed better organized War on Terror, Americans expected the best of the contesting senators.
Aware of all those, a very well equipped Senator Obama employed clear message, flawless oratory, sensible rhetoric rooted in soothing rhyme and reason; a rock star-type popularity, empathy with the average voter and a rare charisma as his own lethal political weapons right from the Democratic Party primaries up till the last lap of the general elections.
On the other hand, it was a big marvel to many, how the aging but clearly tireless Prisoner Of War (POW) managed to withstand all the odds against him, knowing how so  politically attached he had been to former President Bush. For instance, Senator MacCain was known to have stood with Bush on Iraq, Tax Cuts for the industry giants and even on health insurance coverage. These painful recalls left many Republicans disillusioned, more particularly, MacCain's obvious inability to distance himself from Bush, most part of the campaigns until the Joe The Plumber knock-out. Many had expected him to present a workable economic plan quite different from Bush's failed attempts; sell his running mate a fresh face, Sarah Palin as true agent of change, question Obama's records and relationship with men of questionable character and known America haters and indeed probe his source of financing. Since sex and colour defined the process also, a woman as vice ought to be used as a weapon of change to counter Obama's Change slogan.
Those, MacCain failed to do initially, but when he finally found his voice, as true a senator would, the senator from Arizona replied Obama, "I am not George Bush, if you wanted to contest against Bush, you would have done so four years ago", MacCain reacted swiftly to counter Obama's allusion that a vote for MacCain meant four more years of George Bush's failed policies and leadership. And did the Arizona Senator leap from bottom to tops in polls?
That was how distinguished senators in the US enriched political debates, and helped define electoral issues as often does the American media. But with all their sense of service, patriotism, rare statesmanship, undying desire to leave behind a better world, a commitment to other's welfare and determination to ensure a free press, which they believe is a pre-requisite to a successful democracy, their salaries and allowances are not as fabulous as one would naturally imagine, at least not as that of the Nigerian senators.
That is why my ambition to become a US Senator may be put on hold. I can hear the reader ask how in God's name can My Agony become an American Senator? If a smooth talking son of a Kenyan scholarship student can become US President, why can't I, a senator? But I'd rather be a Nigerian Senator, not for the money, though reject, I won't.
The average Nigerian senator does not need to engage a university professor or accomplished researchers and experts in various technical areas, to probe into national maladies or waste precious time fighting unnecessary legislative wars in defence of the welfare of ordinary civil servants or Nigerians who, so ungrateful, are never content with earning 'A WHOLE' N7,500 minimum wage.
Just imagine, only recently, as much as N18,000 minimum wage was approved for workers, and rather than stage solidarity walk in support of Nigerian senators, they have been busy probing into the take-home pay of Nigerian senators.
I wonder, if the people truly know  the awesome powers of a senator, if they did, they would not be clapping for the Central Bank Governor, Mallam Sanusi Lamido Sanusi for his "trackless exposé" of how much goes to the men and women of the National Assembly and who, when ordered to apologise, remained defiant. Do they know that a law is a law whether good or bad? And awesome that power, senators have?
Do they know that even the almighty executive arm of government, headed by Mr President himself requires senators' approval to spend public funds and if that's the case, how could such be allowed without including the senators' bit to spend?
Although not for the money, that's one of the reasons I would like to become a senator. Little work, more pay, little charity and with such advantage why do I need to waste my huge monthly earnings contesting the Presidency because US Senators do so. Isn't that waste of time? What one needs to do as a senator is to make the necessary laws that would guarantee my automatic return to the Halloweth chambers every four years and smile to the bank, but not for the money.
My Agony is that no serving Nigerian senator has seen himself worthy enough to become president and help enrich national discourse as most American senators do every election year, the main reason for my attraction to the senate. Not for the money as many senators have made Nigerians to believe.
Because it's not for the money, I'll wait until the average Nigerian senator's monthly pay is slashed to N1 million and N13 million per annum, sans constituency project funds and overseas travels. That's when, a senator, I shall become.
90% Of Money Laundered Via Real Estate, EFCC Reveals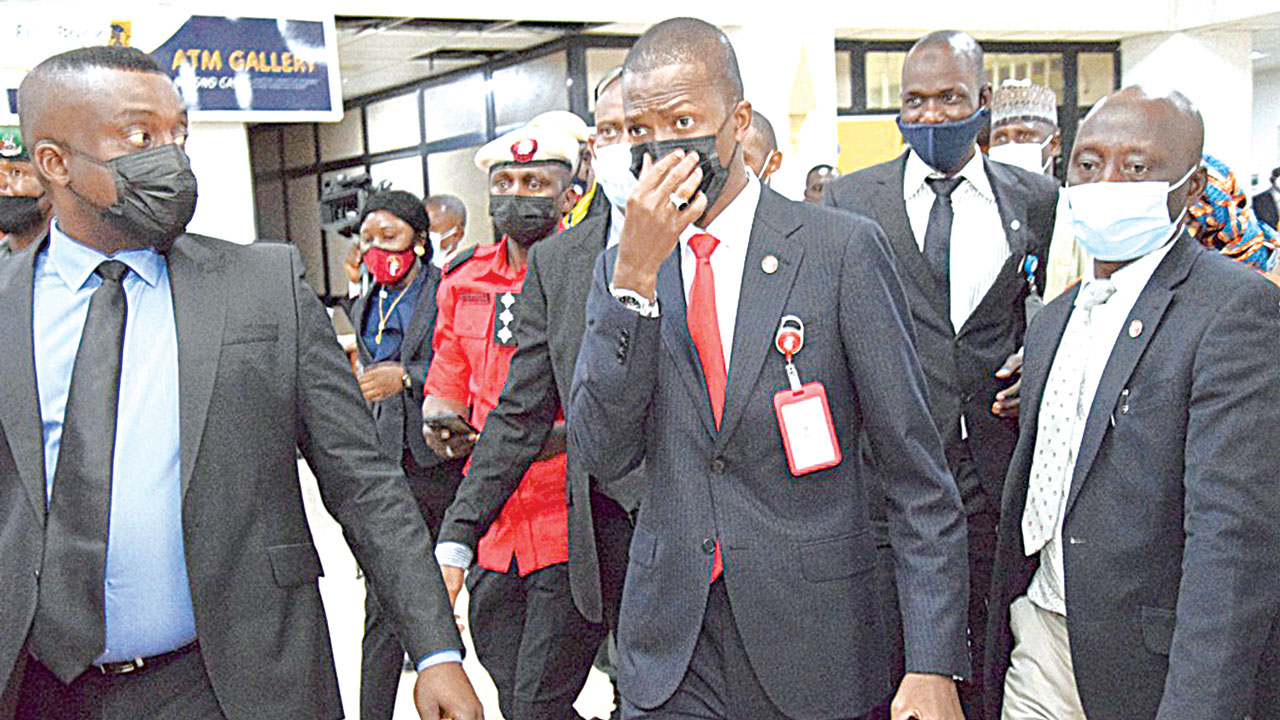 The Economic and Financial Crimes Commission (EFCC) says about 90 per cent of money laundering is done through the real estate sector.
The commission's Chairman, Abdulrasheed Bawa, stated this while featuring on Channels TV's Sunrise Daily, yesterday,
According to him, although the sector is monitored via the special control unit, more needed to be done.
According to Bawa, "One of the problems we have now is the real estate. 90 to 100 per cent of the resources are being laundered through the real estate."
He said there are so many issues involved, but that they were working with the National Assembly to stop what he called "the gate keepers" as there would be reduction in looting if there is no one to launder the money.
Bawa, the EFCC boss, gave an example of a minister who expressed interest in a $37.5million property a bank manager put up for sale.
He said, "The bank sent a vehicle to her house and in the first instance $20million was evacuated from her house.
"They paid a developer and a lawyer set up a special purpose vehicle, where the title documents were transferred into.
"And he (the lawyer) is posing as the owner of the property. You see the problem. This is just one of many; it is happening daily."
The EFCC chairman also revealed that he receives death threats often.
Asked to respond to President Muhammadu Buhari's frequent "Corruption is fighting back" expression, Bawa said he was in New York, USA, last week, when someone called to threaten him.
"Last week, I was in New York when a senior citizen received a phone call from somebody that is not even under investigation.
"The young man said, 'I am going to kill him (Bawa), I am going to kill him'.
"I get death threats. So, it is real. Corruption can fight back," he said.
On corruption in the civil service, he said there were a lot of gaps, especially in contracts processing, naming "emergency contracts" as one.
Bawa said, "A particular agency is notorious for that. They have turned all their contracts to emergency contracts."
However, he said, EFCC has strategies in place to check corruptions, one of which is "corruption risk assessments of MDAs".
According to him, "I have written to the minister and would soon commence the process of corruption risk assessments of all the parastatals and agencies under the Ministry of Petroleum Resources to look at their vulnerability to fraud and advise them accordingly."
Asked if the scope of corruption in the country overwhelms him, Bawa, the EFCC boss said, "Yes, and no."
We've Spent N9bn To Upgrade RSUTH, Wike Confirms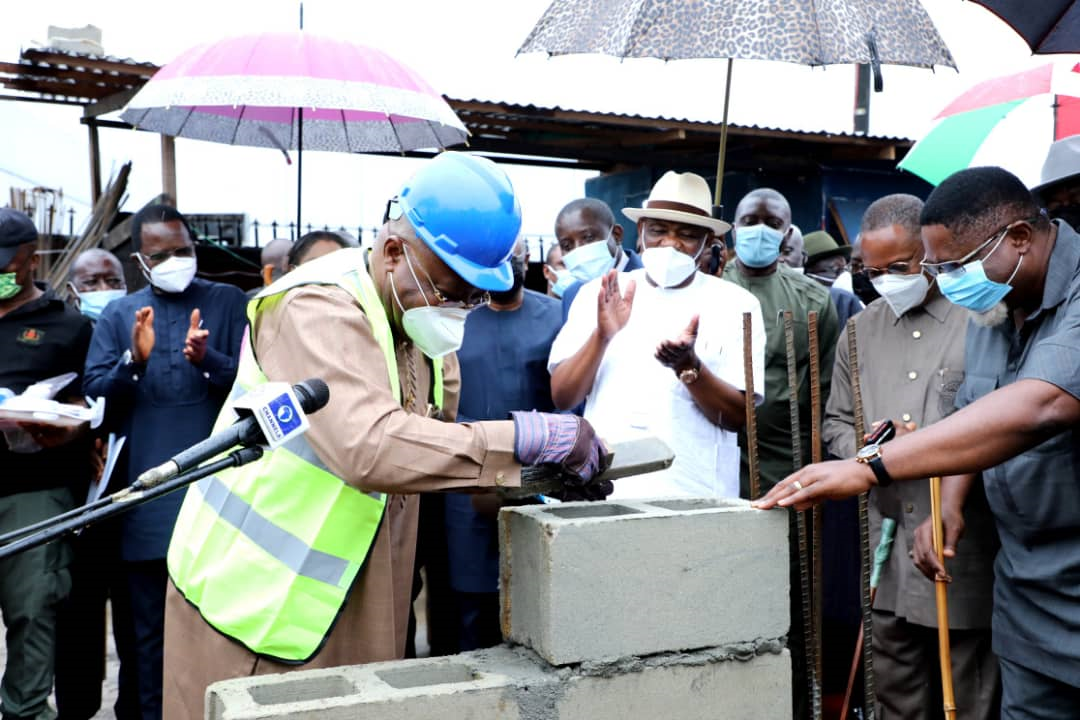 The Rivers State Governor, Chief Nyesom Wike, says his administration has spent N9billion in upgrading structures and installation of new equipment at the Rivers State University Teaching Hospital (RSUTH).
He said the fact that 40 per cent of the 2021 budget of the state is dedicated to provision of quality healthcare delivery was a further demonstration of the priority placed on the sector.
Wike made the explanation at the foundation laying ceremony for the construction of a Renal Centre at RSUTH, last Friday.
The governor said he made promise to Rivers people that the best would be provided to them in all sectors of the society within his capability because of the mandate they gave to him.
"As we came on here, I just looked around and I see the changes in this teaching hospital. I can say that we have put not less than N9billion in this teaching hospital.
"If you look at the budget, the health sector alone, what it's taking from the Rivers State Government is not less than 40 percent of the 2021 budget."
Speaking further, Wike said the state government cannot afford to implement free medical service programme in the present economic circumstance.
While dismissing the request for a subvention for RSUTH, Wike, however, commended the chief medical director and his team for their commitment to turnaround the fortunes of RSUTH.
"I have never seen anywhere that health services can be totally free. They're telling me that people who come here can't pay. I have never declared that this state is going to take over the health fees of anybody."
Also speaking, the former Minister of Transport, Dr. Abiye Sekibo, who performed the flag-off, noted that Wike's achievements in the health sector in particular, surpass what former governors of the state had done.
Sekibo said that the governor has given equal attention to every section of the health sector by providing complete health infrastructure that was positioning the state as a medical tourism destination in Nigeria.
Earlier, the Rivers State Commissioner for Health, Prof Princewill Chike, lauded Governor Nyesom Wike for his interest in the health of Rivers people.
He noted that the renal centre, when completed, would become another landmark development project in the health sector that would handle and manage all kidney-related ailments.
In his remarks, the Chief Medical Director of the Rivers State University Teaching Hospital, Dr. Friday Aaron, commended Wike for approving the renal centre.
Aaron explained that chronic kidney disease was a major burden globally with estimated 14 million cases in Nigeria.
According to him, over 240,000 of these cases require renal replacement therapy in the form of dialysis and renal transplant.
The CMD said the building that would house the centre was expected to be completed in six months and consists of two floors.
The ground floor, according to him, would house the haemodialysis unit with eight haemodialysis machines.
He further explained that the first floor of the centre would house the surgical component where most of the sophisticated equipment for kidney transplant would be installed.
Aaron said Wike has released the funds required to build, equip the centre as well as for the training of personnel locally and internationally.
Power Generation Falls 23% To 3,172MW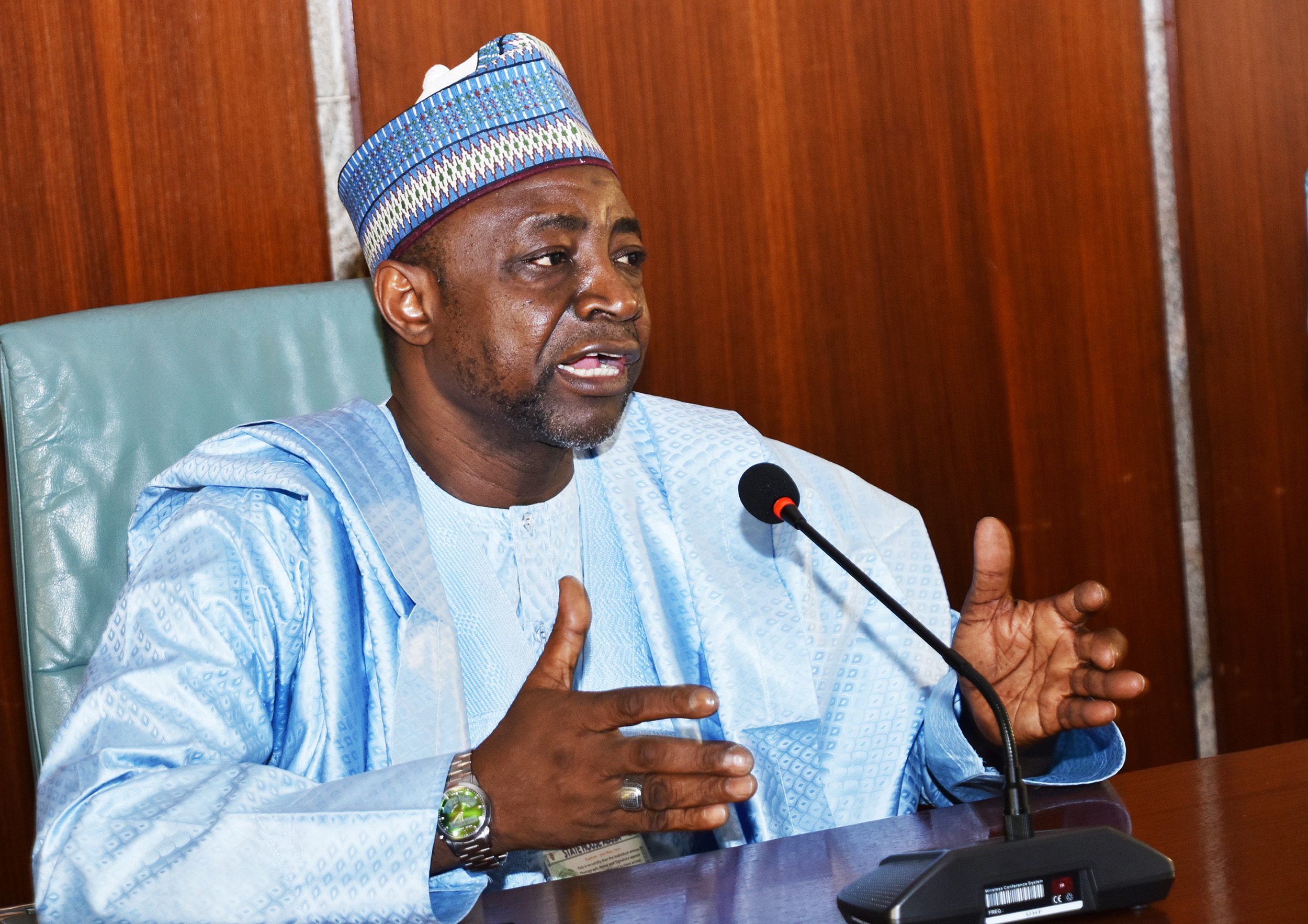 Power supply in Nigeria has failed to improve on last week's performance, as it fell by 22.9 per cent from peak generation of 4,115Megawatts on Saturday to 3,172.20MW as at 5pm, yesterday, latest data from the System Operator has shown.
According to the data, most power plants were operating far below capacity due to gas shortage with Olorunsogo Power Plant 335MW capacity; and Sapele Power Plant, 450MW capacity; completely out.
Egbin was generating at 746MW; Omoku 37.20; Omotosho (NIPP) at 105MW; while Afam was generating at 80MW.
The data showed that on the average power generation in the past seven days were 4,120.9MW on Sunday, June 6; 4,249.4 on Monday, June 7; 4,000.9MW on Tuesday, June 8; 3,720.7 on Wednesday, June 9; 3,517 on Thursday, June 10; 3,765MW on Friday, June 11; and 4,115MW on Saturday, June 12.
The International Oil Companies (IOCs), had last warned that despite Nigeria's huge gas reserves a lot needs to be done to attract investment to the sector to develop gas reserves to boost power generation in the country.
Speaking at the just concluded Nigeria International Petroleum Summit, the Chair, Shell Companies in Nigeria/MD SPDC, Osagie Okunbor, said with 203trillion Cubic Feet of gas reserves, what was needed in the country is to deliver projects that would produce the gas.
"The challenge is not just growing the reserves but in producing these reserves for the benefits of our country. Essentially growing the reserves and delivering on the production is a function of two or three elements.
"I like to see infrastructure that is required for the development of these resources at two levels. Soft infrastructure is often the one that is more important than and that is the one that is actually drives most of what you see at site."
"Soft infrastructure refers to the enabling environment and nothing pleases me as much seeing both the Senate President and the speaker of the house give very firm commitments about trying to pass the PIB this month.
"That is probably the big one of the enabling environment to provide the kind of stability we also need all sorts of other issues we need to that we have discussed severally in terms of sanctity of contract, stable policies and collaboration and I think we are well on our way there", he added.