A' Ibom Constructs 402 Roads In 3 Years
Gov. Godswill Akpabio of Akwa Ibom says his administration has constructed 402 new roads in the state within the last three years.
Speaking in Abuja on Thursday at the maiden edition of the Nigerian Union of Journalist (NUJ) Peoples' Forum, Akpabio said that 188 federal roads were also re­constructed within the period.
 According to reports, the NUJ initiated the forum to bring public office  holders to give account of their stewardshipp to the people.
Akpabio added that 862 villages and communities were also connected to electricity within the period while a robust plan had been made to connect others.
He told the panelist that his administration was in a hurry to develop the state, which he said, was referred to as a pedestrian state for more than 50 years.
"Our dream is to make the state a destination to heaven where Nigerians would want to come for holiday as an alternative to travelling abroad.
"We are building a state not for people to praise us, but to prove that with the right political will, government can work in this country.
"We want to show the people that the dividends of democracy can indeed be delivered to them if the government so desires.
"I am a promises keeper, all the things I promised my people, I have done and even more," Akpabio said.
He noted that a government could either move a state forward or backward, adding that his administration collected a monthly allocation of between N7 billion and N10 billion from the federal account.
The governor said that his administration was the only one in the country with 82 per cent capital budget and 18 per cent recurrent expenditure.
Akpabio said that though his administration inherited a state without necessary infrastructure, he would not blame his predecessors for it because they might have their own priorities.
"I will not blame the past governments of the state for the neglect of some developmental issues in the state because every government has its own priority," the governor said.
He said that his administration since its inception had made deliberate efforts to revamp the health and education sectors, adding that while new health facilities were built, existing ones were upgraded and equipped.
Akpabio said that free medical treatment had been put in place for women, children and the aged in the state.
On education, the governor said that several schools that were dilapidated had been renovated while new ones were also being built and equipped with science laboratories.
Akpabio added that his administration had also put in place a deliberate policy to train indigenous students on professional courses abroad.
"As I speak to you, 245 indigenous students are currently studying aviation technology abroad under the state government's scholarship arrangement to enhance effective management of  Ibom Airport.
"We have also introduced free and compulsory education from primary to secondary school levels. This has changed the story of the state known before for giving children out as domestic servants.
"Our children now go to school and we are building them to take up future challenges," the governor said.
Akpabio said that his administration had also established a state university to absorb students that would be turned out from the various secondary schools, adding that some indigenes were being trained abroad as its academic staff.
Speaking on the negative media perception of his administration, Akpabio said that it was the handiwork of his opposition.
The governor said: "I want to be judged by what I have on ground and I will not be distracted by what my opposition is saying."
Partners Execute Shareholder Agreement For Brass Products Terminal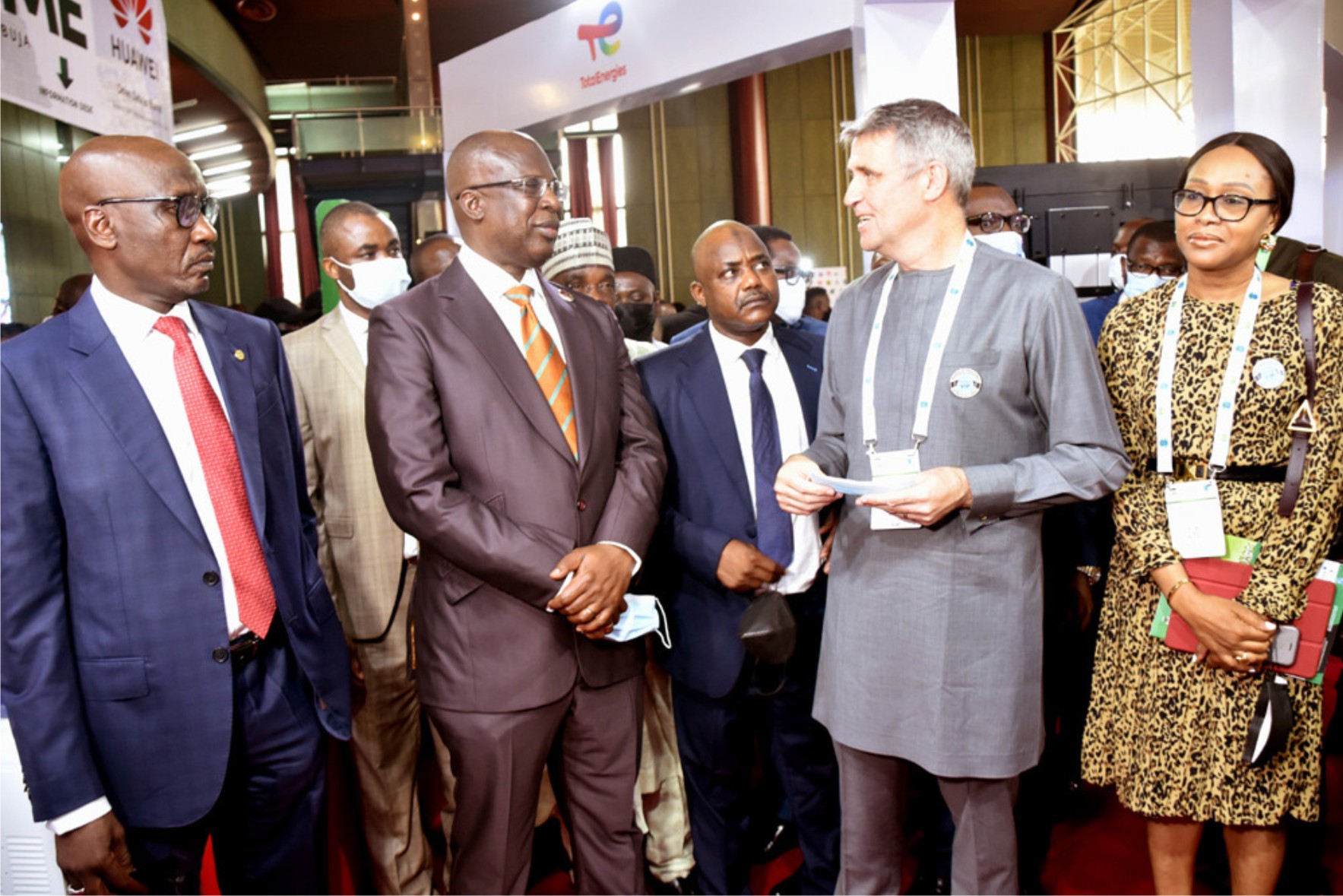 The Nigerian National Petroleum Corporation, (NNPC), along with their partner, the Nigerian Content Development & Monitoring Board, NCDMB, and Zed Energy have executed a shareholders' agreement for the establishment of a 50 million litre Petroleum Products Terminal in Brass, Bayelsa State.
The N10.5 billion Brass Petroleum Products Terminal project is expected to deliver an automated 50 million litre depot with two-way product jetty, automated loading bay, and 6 automated tanks for storage of 30 million litres of Premium Motor Spirit (PMS)and 20 million litres of Automotive Gas Oil (AGO) and Dual Purpose Kerosene (DPK).
While speaking at the signing ceremony, the Minister of State for Petroleum Resources, Chief Timipre Sylva commended President Muhammadu Buhari for his giant strides in the Niger Delta which is making a huge impact on the people of the area.
"I make bold to say today without any fear of contradiction that no President has impacted the people of the Niger Delta like President Muhammadu Buhari. Aside from what we are witnessing today, remember there is also the Brass Fertilizer & Petrochemical Company, the Oloibiri Oil and Gas Museum and the Oil & Gas Park in Ogbia, all under Mr. President," the Minister stated.
Sylva added that the establishment of the Terminal further demonstrates Mr. President's commitment to the enhancement of the livelihood of the Niger Delta people particularly, the riverine communities in Bayelsa State where people purchase products at exorbitant prices due to logistics challenges associated with transporting products to that area.
Speaking shortly after signing the agreement, the Group Managing Director of the NNPC, Mallam Mele Kyari said the Corporation was proud to be part of the project which aside ensuring products availability in all nooks and crannies of the Niger Delta, will also guarantee the nation's energy security and generate employment.
"This Terminal will create 1,000 direct jobs during the construction phase, and over 5,000 indirect jobs during its operation. Considering the potential for employment when completed, this will definitely reduce youth restiveness in the Niger Delta area and will also address the problem of illegal refining in the area," Kyari stated.
In his remarks, the Executive Secretary of NCDMB, Simbi Wabote stated that this milestone was as a result of strong interagency collaboration and public-private sector partnership.
"The NCDMB will continue to drive such partnerships across the industry to bring development in Nigeria," he noted.
Earlier, the Coordinator of the Project and Group General Manager, National Petroleum Investment Management Services (NAPIMS), Mr. Bala Wunti stated that the project would enhance the economics of marine petroleum products distribution.
Senate Hails NNPC's Drive Towards Profitability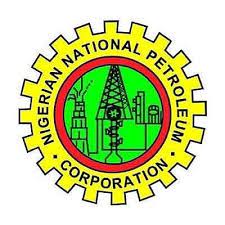 The senate has commended the Nigerian National Petroleum Corporation (NNPC) for its efforts towards attaining profitability and stamping out corruption from its system.
Chairman, Senate Committee on Anti-corruption and Financial Crimes, Suleiman Abdu Kwari, gave the commendation at a hearing which was held at the national assembly complex, Abuja.
Kwari said it was heart-warming to learn that the NNPC was making great strides towards profitability and urged the corporation to sustain the gains recorded so far for the good of the country.
In his presentation at the hearing, Mele Kyari, the group managing director of NNPC, said the corporation was championing the fight against corruption in the oil and gas industry by placing measures to curb incidences of corruption across its various business portfolios and by enlisting as a partner company of the Extractive Industries Transparency Initiative (EITI).
He also said that the corporation has reported several incidences of infractions such as products diversion and crude oil theft to the police, EFCC and other investigating agencies of the federal government to stem corruption within the oil and gas industry.
In an effort to clampdown on fuel smuggling, the ministry of petroleum resources launched the operation white project in October 2019 to monitor and track the movement of petroleum products in the country.
Also in February 2021, the Department of Petroleum Resources (DPR) launched the downstream remote monitoring system (DRMS) to track the movement of petroleum products from depots to retail outlets.
"We have created an anti-corruption desk in NNPC that engages the Economic and Financial Crimes Commission (EFCC) and other anti-corruption agencies on a regular basis," NNPC GMD said.
"The desk ensures that in all our operations, every staff complies to the code of conduct procedures with consequence management.
"We have established a regulatory compliant governance charter and transparency policy; this is a mark of our compliance to the anti-corruption strategy.
"For the first time in 43 years, NNPC, as a part of the evolving culture of transparency and accountability, published its Audited Financial Statements (AFS) for 2018 and 2019. We are going to publish that of 2020.
"The AFS is the only document that tells how a company does its transaction. We are happy that by the time the 2020 AFS will be published, Nigerians will see the dividends of our accountability."
Chevron Spends $10bn On Nigerian Suppliers, Service Providers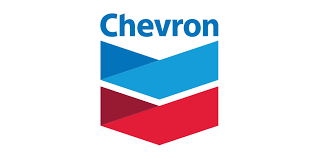 Chairman/Managing Director, Chevron Nigeria Limited (CNL), Rick Kennedy, said the company has in the last 10 years spent an estimated annual average of $1 billion on Nigerian suppliers and service providers in line with its commitment to Nigerian Content Development.
Highlighting the opportunities and new approaches to the future of hydrocarbons at the ongoing 2021 NIPS in Abuja, Kennedy stressed the need for robust policies and regulations to address and remedy existing challenges in the oil and gas industry; digital technology/innovations; cost efficiency initiatives; sustained social investments as well as continued support for Nigerian Content Development.
Kennedy, who was represented by Monday Ovuede, director, NNPC/CNL Joint Venture, identified opportunities in lowering carbon emissions and harnessing Nigeria's gas resources as key enablers in complementing the new approaches to future of hydrocarbons in the Nigerian oil and gas industry in the post COVID-19 era.
According to him, the global community has continued to scale up the collaboration towards lower carbon emissions, adding that Chevron supports global efforts to reduce carbon emissions and is actively investing in operations to improve environmental performance while also working with industry to develop new innovative technology and best practices to achieve these objectives.
He emphasised that CNL's gas strategy is to end routine gas flaring and build a profitable gas business through a portfolio of projects, and stated that in Nigeria, CNL, with its joint venture (JV) partners, the Nigerian National Petroleum Corporation (NNPC), has progressively reduced routine gas flaring by over 95% in the past 10 years and remained ahead in terms of maximising supply of on-spec gas into the Nigerian domestic market.
He also highlighted the NNPC/CNL's Gas Sales and Aggregation Agreements with Egbin Power Plc, Dangote Fertilizer Limited, and Olorunsogo Generation Company Limited, while mentioning the positive impact of the West African Gas Pipeline (WAGP) through which Nigeria supplies gas to countries in the West African sub-region – specifically, Ghana, Togo, and Benin – thus, helping to boost economic development in West Africa.
Kennedy also noted that Chevron has joined other energy companies supporting the Methane Guiding Principles to reduce methane emissions from natural gas exploration and production operations through digital innovation and deployment of best practices, which include designing, constructing, and operating its facilities in a manner to reduce emissions from its operations.