Coscharis, Dana Partner Auto Journalists On Fake Parts
In a bid to stop the importation of fake auto spare parts in the country, the Guild of Motoring Correspondents (EMC) in partnership with Dana Motors Nigeria Limited, authorised importers and distributors of Kia Motors in Nigeria and Coscharis Limited, is organising a one-day seminar entitled: "Impact of Fake Parts on Auto Industry".
The event, which is coming up on December 10, 2010, will have major players in the Nigerian auto sector as participants.
President of the Coascharis Group of Companies, Dr Cosmos Maduka, Chairman of Toyota Nigeria Limited, Chief Mike Adeojo, among others, will deliver papers at the seminar titled: "Impact of Fake Parts on Auto Industry".
It will be re-called that Maduka recently declared war against the importers of fake auto spare parts into the country and gave December as deadline for any order of fake parts to stop or face the wrought of genuine importers who he said will ensure that government is brought into the matter.
Maduka, who addressed motoring journalists at the Coscharis office in Lagos on the incessant importation of fake auto spare parts said that some of the importers are using names of established brands to perpetuate the act.
"Nigeria belongs to all of us and we must do what we can to protect our image. I will not be deterred in ensuring that those in the business of importing fake auto spare parts into Nigeria paid for all the damages they have done to our people. A lot of people have died because of accident caused by use of fake auto parts in our vehicles."
Fake products are economic terrorism, importers of fake products are economic terrorists and we must fight them the way America is fighting terrorists. If this is the only thing I will do for Nigeria, I will do it. The money for this war will not be a problem," Maduka said while declaring war against importers of fake auto parts.
He said one of his products, Talho engine bearing has been faked under names like, 'Dalho' 'Malho and 'Halho. He said that the importers of the fake engine bearing use the same package and colour as his Talho product.
Drivers Allege Sabotage Of Unified Taxation System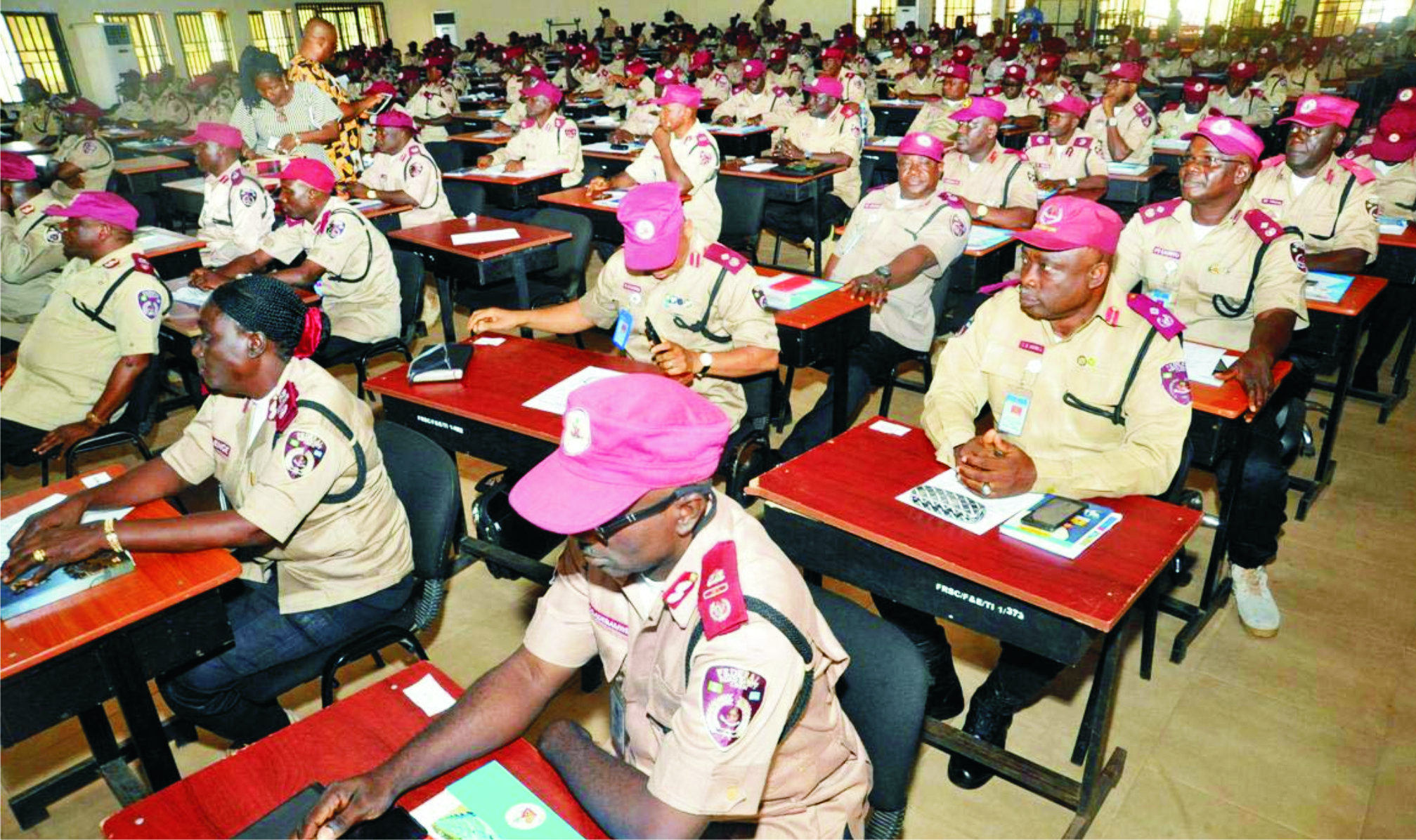 Following the recent introduction of harmonised taxation system by the Rivers State Board of Internal Revenue, compelling commercial drivers to pay N300 daily, commercial drivers are lamenting the harassment and forceful collection of additional fees by road transport unions and other associations.
The Tide reports that the unified taxation system was intended to abrogate the multiple taxation regime, with a view to ensuring that drivers pay N300 daily to the covers of the state government to get ticket that would make them ply any route in the state.
The Tide investigation however, revealed that commercial drivers in various locations pay for as much as five tickets, amounting to about N3,000 in a day as against the N300 approved by the Board of Internal Revenue.
Speaking to The Tide, recently, Vitalus Onyema, a commercial driver, who plies Trans-Amadi route said, "We are paying double ticket, about five different tickets, amounting to N3,000 daily as against the governments approved N300 only. The National Union chairman in this area uses thugs to force us to buy their tickets, thereby sabotaging the efforts of government."
In his view, another driver, John Ibim, lamented that "we are forced by the union people to buy tickets for 200 maintenance, Obio/Akpor, Phalga, community and National Union of Road Transport Workers, all amounting to N3,100 plus the government N300 scratch card daily. Most of us are driving on hire purchase and before you can afford to pay the principal owner of the vehicle N1.6 million, you have already paid N1.2 million to unions"
Boma Okujagu who plies Slaughter to Abuloma said, "the touts engaged by these groups will not want to know whether you have fuel or not, but the ticket money. There are some of the union members that have battons and log of wood in their hands, before you resist them, they have battered your vehicle or even break your head with it. Yesterday, they recruited some cult boys and they injured some of our drivers. We suggest the money should be kept at N1,500 to cover both government and these other groups"
In another development, Keke drivers plying Rumuokoro-Rumuagholu route in Obio/Akpor Local Government Area have also cried out that they were forced to buy three different tickets every day apart from the N200 paid to the state government.
However, a NURTW official who spoke to The Tide on condition of anonymity, said "we are not thwarting governments' order because the union must survive as the government survives. The multiple taxation is only against the double collection of stickers and tickets from one local government area to the order, meaning that the N300 scratch card of government covers the drivers any where they go. There is no time government ban NURTW not to collect their union dues. So, they must pay their daily union dues as long as the union exists"
Potholes: Agency Begins Work On Roads
With the commencement of remedidation work on roads in Obio/Akpor Local Government Area of Rivers State by the state road maintenance agency, road users can now heave a sigh of relief.
The Tide reports that the agency has commenced remediation work on NTA-Obiri Ikererre Link Road
Speaking to newsmen, the chairman of the agency, Prince Timothy Nsirim, re-affirmed the commitment of the agency to fill all the potholes in the state.
He said, "you can see the equipment, we have started, and we are taking proactive measures to ensure that potholes are not found in our streets. People should be patient with us, now that we are starting here, other areas will follow simultaneously. When we are done here, we are going to share ourselves into three units and we are going to provide equipment for them.
"Most of the equipment you see are given to us on charity but our own would be arriving on or before Monday, so that Rivers people will see that we are serious on our engagements and we assure you to provide good roads".
The chairman debunked the insinuation making the rounds that the agency would be concentrating on Obio/Akpor and Port Harcourt Local Government Areas alone, saying that very soon they would extend their services to other local government areas.
"People should exercise patience as we cannot take all at the same time, people should bring to our notice any pothole in their respective areas. We are here to serve the state and all the citizens in the state are members of the committee. It is not a committee for Prince Timothy Nsirim, it is for all of us, so the public is free to talk to us or call us with our phone numbers. We are not going to compromise with quality; it is Rivers programme and not Obalga or Oyigbo", he said.
Commenting on the agency's proactive measures, a taxi driver plying Choba-Rumuokwuta route, Segun Ade, said he was excited over the positive response of the state government toward fixing the potholes that littered all the roads in the state.
He lamented that the bad roads had caused drivers and other road users so much inconveniences, especially with the regular breakdown of vehicles and high cost of maintenance, saying that with the on-going job, there are hopes that the potholes would soon be a thing of the past.
Ade also appealed that the programme should be extended to Ada-George road by location junction.
A commuter, Zion Elah commended the proactiveness of the agency and the commitment of the state government towards providing good roads, network in the state, saying that the roads when completed, would ease the traffic flow in the state.
Traffic Offenders' Trial: Teachers, Parents Decry Location Of Mobile Court In School
Parents and teachers in St Andrew Primary State School, Rumuwoji, Abali (Mile 1 Diobu), Port Harcourt Local Government Area of Rivers State, have expressed worry over the siting of mobile court to try offenders of road traffic laws in the school premises.
Our correspondent reports that a mobile court was located inside the school preemies by the Special Task force on Street Trading, illegal Motor Parks and Road Mechanics, with many seized vehicles also parked in the school premises.
Some parents who spoke to our correspondent said the location of mobile court in the school premises by the task force to try defaulting drivers consfitute the psyche of the school children.
Mrs Abigail Sunday who came to collect her two children at the close of school, last Monday, said "I don't want anything to happen to my children because drivers are smart and horrible people that are ready to crush down anybody in a bid to escape when they offend the law.
''And parking those seized buses in the premises is another danger because most of the drivers are cultists, they may come with their group to retrieve their buses and who knows who will be a victim, mostly where children are, so you see it is a very bad influence".
According to Mrs Juliet Chikwem, a teacher "this kind of thing may affect the children negatively because anything can happen.
There may be shooting or running and the children will be trapped. The worst is that not only impounded buses are parked in this premises, also items seized from street traders.
''You know, this kind of thing is not good for learning environment because it is diverting the attention of the pupils from their studies and pose a very big risk for us as teachers and parents, as well as the children. So, we are pleading with the task force to relocate their centre to another area to enable us have peace of mind".
However the chairman of the task force, Hon Bright Amaewhule, in reaction to the complaint, by appealed for calm, saying they should be given sometime to look for an alternative place to relocate it.