Nigeria We Hail Thee …For That Ruling On Uduaghan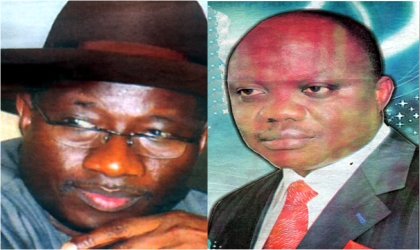 Anytime I ponder over why Nigeria jettisoned her former National Anthem and the daily unfolding political and socio-economic even judicial drama, I fall sick bemoaning what injustice we did to our dear, 'Nigeria We Hail Thee'. Yes, our nationalists and founding fathers might have had their reasons, grounded in lofty ideals, dreams, hopes and even fears, which they had hoped that a new and home-brewed National Anthem alone could address.
In rallying Compatriots to Arise, and heed the call to serve the fatherland, our founding greats mooted a Nigeria where every citizen would have a sense of belonging, self-esteem and patriotism. They dreamt of a Nigeria that all citizens would be proud of, would stand in defence of, would be proud of and above all else, one that one and all would see as a priceless treasure to behold, nurture and protect as would a lion, his cob.
Such a Nigeria should be one in which the people determine who governs them, where, the Rule of Law is adjudged most sacrosanct, where aggrieved citizens and even foreigners would find relief in the judiciary, in a manner that such makes meaning and sets plausible standards.
With these ideals either never ever met or met half-way, the only wrongs, I find in the old national anthem are merely that it was donated to Nigeria by a foreigner, thus, the 'agbero'-type greeting, 'I Hail-O, and the colloquial, even biblical absurdity of the pronoun 'Thee".
But even in those 'half wrongs' can one find no serious offence of disastrous kind, because only in Nigeria does one find some of the political and only recently judicial wonders, that should naturally attract 'We Hail Thee' from other less endowed nations.
It is indeed only in Nigeria, for instance, where, election results are known before the contest. I once heard a local comedian joke of conversation among three nationals, an American, a Briton and a Nigerian of Hausa-Fulani extraction, where, the proud American boasted about how free and fair elections are in his country, and how results are declared within a few days, while the Briton boasted that theirs could even be ready in jut a day after. To attract the much deserved, 'Nigeria We Hail Thee' accolade, the Nigerian, according to the comedian, also told his listeners, "Haba, that's too late. In Nigeria, we have the results even before the elections.'
It is only in Nigeria that it will also take a court of competent jurisdiction nearly a full political tenure of four years, to resolve that the elections in Delta State which outcome led to the swearing-in of Dr. Emmanuel Uduaghan as Governor on May 29, 2007 were flawed. And in fact, that, that state should not have had a governor in the first place because neither the petitioner, Mr. Great Ogboru of the Democratic Peoples Party nor the now deposed Gov. Uduaghan won the elections.
Why shouldn't other similar agbero nations screem, 'Nigeria We Hail Thee'? A good judicial pronouncement should apart from being based on facts and the law, naturally consider the magnitude of the displacement of the status quo and weigh the same against the threat to public peace, economic cost on the nation and state, the magnitude of injury to be suffered by litigants and also importantly, the dislocating effect such ruling could possibly have on existing laws, conventions, National programmes and projects and indeed the collective aspirations of the nation-state such law or laws are meant. Simply, weigh the consequences of such ruling.
The Court of Appeal, Benin, last Tuesday voided Uduaghan's elections and ordered a fresh polls within 90 days (three months) following Ogboru's petition which had dragged on since 2007 to that day. By that judgement, Delta State which had been governed by the ruling Peoples Democratic Party (PDP), with near absolute control of all political structures, the state Assembly and even the local government councils will now be subjected to another round of elections, different from the one all Nigerians are eagerly awaiting, which without the complaints of time by the Independent National Electoral Commission would have held in January, next year, about the same period Uduaghan should have been seeking a second term.
Going by the Nigerian's take on elections, in his conversation with the American and the Briton, no intentional pre-emption meant, shouldn't we know that Uduaghan has already won the re-run? That the nearly four years he spent superintending affairs of that state amount to a Christmas gift never to be counted among his constitutionally provided years as governor? That if he wins this one, and seeks re-election for four years hence, he could still enjoy another four and the total number of years would still be eight instead of 13 and half?
Why shouldn't others scream, 'Nigeria We Hail Thee'? As I write, the ruling PDP's political machine is soon to move to Delta State, where, led by Mr. President, aggressive campaigns will start, in order to accept and nurture the judicial gift of 13 or so years now in the cards.
Sadly, even if Uduaghan and his party lose the elections, the former governor would gladly walk back home, happy with the gratia of the past three or so years when virtually all of his personal needs, shelter, feeding, medicals, children's education, in the best of schools abroad and even garments were responsibilities of the state.
During the same period he also superintended over life and death. If even he had signed execution order, resulting in the official killing of death-row convicts, he goes home guiltless with not even a cock to pay in fines.
In Rivers State, Sir Celestine Omehia, did not buy nomination form to contest the 2006 governorship primaries of his party, the PDP. Others did, among them serving Governor Chibuike Rotimi Amaechi who eventually won the intra-party polls but was denied the party's flag.
For that reason, and the fact that there was not time enough to organise fresh primaries, then incumbent Governor Peter Odili was empowered to handpick another candidate, who became Omehia. With awesome control of the party in Rivers, even a goat would have won the election, but it was made even easier when Omehia, Amaechi's kinsman and a lawyer was fielded.
Considered duly elected by INEC, Omehia governed Rivers State, awarded multi-billion naira contracts, some of which he paid 100 per cent upfront, enjoyed fabulous take-home pay and other freebies that go with the high office of governor and within that short period erected an architectural master-piece of a personal home at the choice GRA, in Port Harcourt.
It was only about five months later in October 2007 that the Supreme Court of Nigeria ruled that the posters of Omehia which the PDP used to win the elections were indeed Amaechi's. That the name Omehia could not and should not have been a mile close to Brick House as governor. Yes, Omehia worked away, richer, a palatial home and an appendage of former governor which even the Supreme Court cannot wash away from the history books, least of all, in the hearts and minds of those who saw it all.
That was only less than a year, later the Ekiti example, earlier this year, a judicial sweep that wrested power from PDP, at least for the Action Congress of Nigeria (ACN), but that in Delta is like the peace of God which passeth all understanding.
My Agony is that with all these, many still think that Nigeria was not unfair to our former national anthem, which inspires other countries to scream, 'Nigeria We Hail Thee' at moments like this when we achieve the unimaginable, unthinkable and the horrible.
90% Of Money Laundered Via Real Estate, EFCC Reveals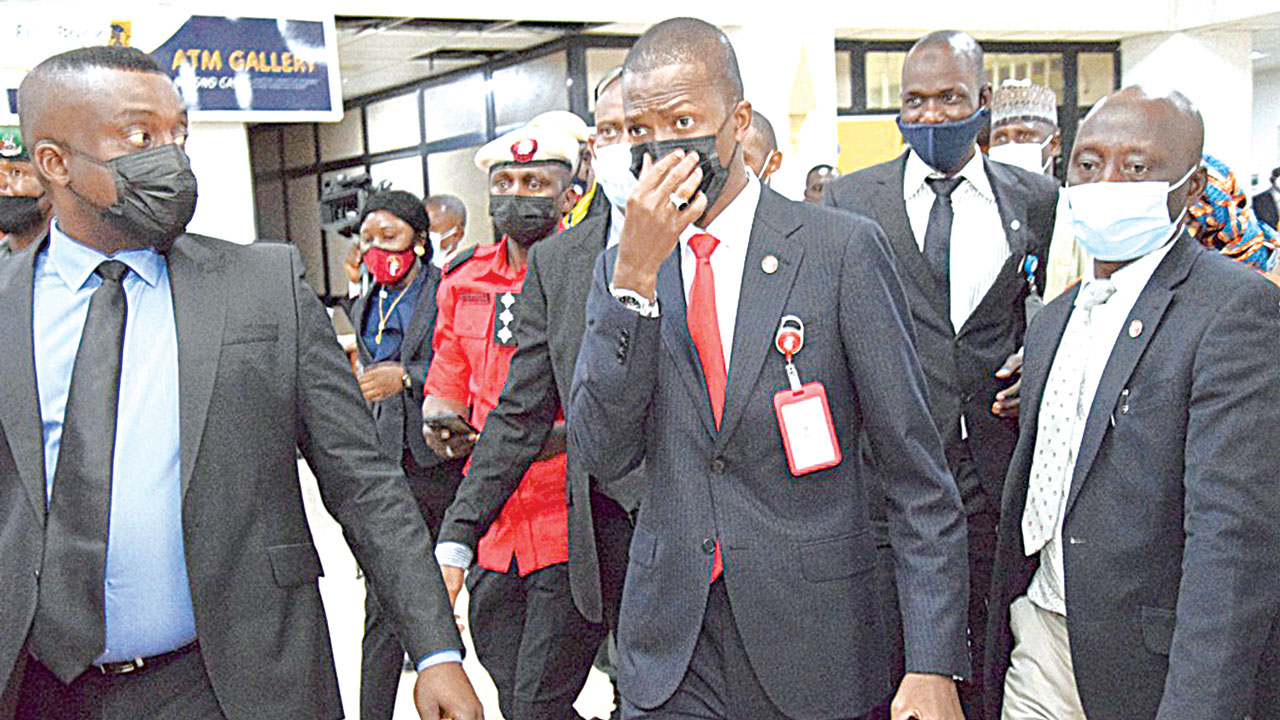 The Economic and Financial Crimes Commission (EFCC) says about 90 per cent of money laundering is done through the real estate sector.
The commission's Chairman, Abdulrasheed Bawa, stated this while featuring on Channels TV's Sunrise Daily, yesterday,
According to him, although the sector is monitored via the special control unit, more needed to be done.
According to Bawa, "One of the problems we have now is the real estate. 90 to 100 per cent of the resources are being laundered through the real estate."
He said there are so many issues involved, but that they were working with the National Assembly to stop what he called "the gate keepers" as there would be reduction in looting if there is no one to launder the money.
Bawa, the EFCC boss, gave an example of a minister who expressed interest in a $37.5million property a bank manager put up for sale.
He said, "The bank sent a vehicle to her house and in the first instance $20million was evacuated from her house.
"They paid a developer and a lawyer set up a special purpose vehicle, where the title documents were transferred into.
"And he (the lawyer) is posing as the owner of the property. You see the problem. This is just one of many; it is happening daily."
The EFCC chairman also revealed that he receives death threats often.
Asked to respond to President Muhammadu Buhari's frequent "Corruption is fighting back" expression, Bawa said he was in New York, USA, last week, when someone called to threaten him.
"Last week, I was in New York when a senior citizen received a phone call from somebody that is not even under investigation.
"The young man said, 'I am going to kill him (Bawa), I am going to kill him'.
"I get death threats. So, it is real. Corruption can fight back," he said.
On corruption in the civil service, he said there were a lot of gaps, especially in contracts processing, naming "emergency contracts" as one.
Bawa said, "A particular agency is notorious for that. They have turned all their contracts to emergency contracts."
However, he said, EFCC has strategies in place to check corruptions, one of which is "corruption risk assessments of MDAs".
According to him, "I have written to the minister and would soon commence the process of corruption risk assessments of all the parastatals and agencies under the Ministry of Petroleum Resources to look at their vulnerability to fraud and advise them accordingly."
Asked if the scope of corruption in the country overwhelms him, Bawa, the EFCC boss said, "Yes, and no."
We've Spent N9bn To Upgrade RSUTH, Wike Confirms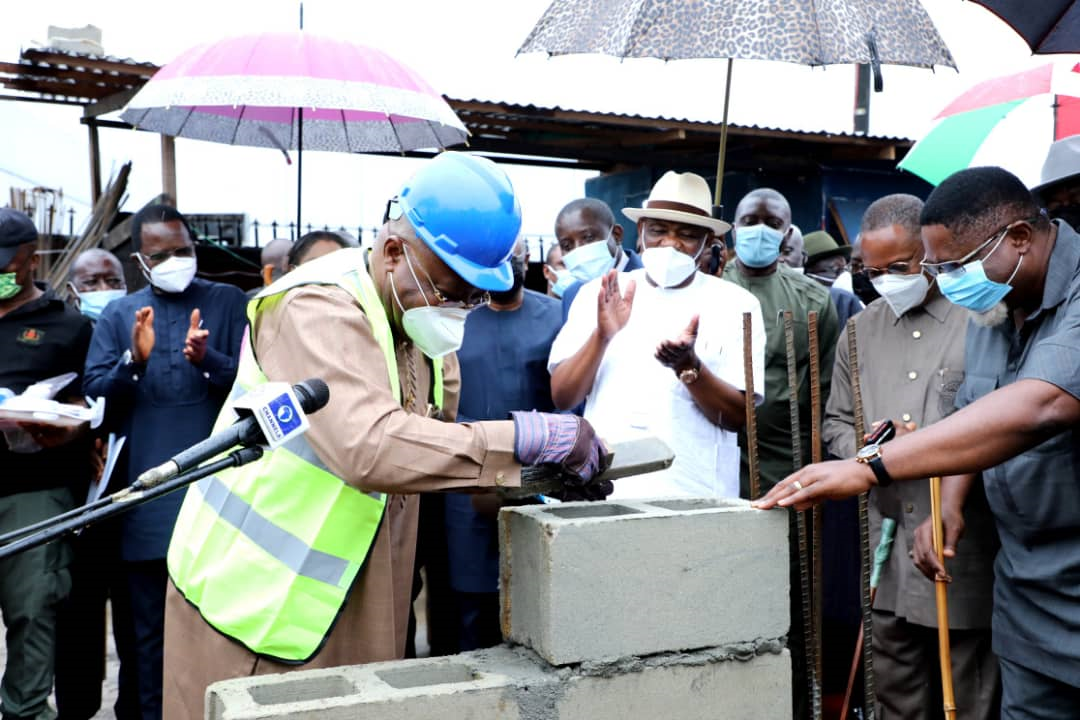 The Rivers State Governor, Chief Nyesom Wike, says his administration has spent N9billion in upgrading structures and installation of new equipment at the Rivers State University Teaching Hospital (RSUTH).
He said the fact that 40 per cent of the 2021 budget of the state is dedicated to provision of quality healthcare delivery was a further demonstration of the priority placed on the sector.
Wike made the explanation at the foundation laying ceremony for the construction of a Renal Centre at RSUTH, last Friday.
The governor said he made promise to Rivers people that the best would be provided to them in all sectors of the society within his capability because of the mandate they gave to him.
"As we came on here, I just looked around and I see the changes in this teaching hospital. I can say that we have put not less than N9billion in this teaching hospital.
"If you look at the budget, the health sector alone, what it's taking from the Rivers State Government is not less than 40 percent of the 2021 budget."
Speaking further, Wike said the state government cannot afford to implement free medical service programme in the present economic circumstance.
While dismissing the request for a subvention for RSUTH, Wike, however, commended the chief medical director and his team for their commitment to turnaround the fortunes of RSUTH.
"I have never seen anywhere that health services can be totally free. They're telling me that people who come here can't pay. I have never declared that this state is going to take over the health fees of anybody."
Also speaking, the former Minister of Transport, Dr. Abiye Sekibo, who performed the flag-off, noted that Wike's achievements in the health sector in particular, surpass what former governors of the state had done.
Sekibo said that the governor has given equal attention to every section of the health sector by providing complete health infrastructure that was positioning the state as a medical tourism destination in Nigeria.
Earlier, the Rivers State Commissioner for Health, Prof Princewill Chike, lauded Governor Nyesom Wike for his interest in the health of Rivers people.
He noted that the renal centre, when completed, would become another landmark development project in the health sector that would handle and manage all kidney-related ailments.
In his remarks, the Chief Medical Director of the Rivers State University Teaching Hospital, Dr. Friday Aaron, commended Wike for approving the renal centre.
Aaron explained that chronic kidney disease was a major burden globally with estimated 14 million cases in Nigeria.
According to him, over 240,000 of these cases require renal replacement therapy in the form of dialysis and renal transplant.
The CMD said the building that would house the centre was expected to be completed in six months and consists of two floors.
The ground floor, according to him, would house the haemodialysis unit with eight haemodialysis machines.
He further explained that the first floor of the centre would house the surgical component where most of the sophisticated equipment for kidney transplant would be installed.
Aaron said Wike has released the funds required to build, equip the centre as well as for the training of personnel locally and internationally.
Power Generation Falls 23% To 3,172MW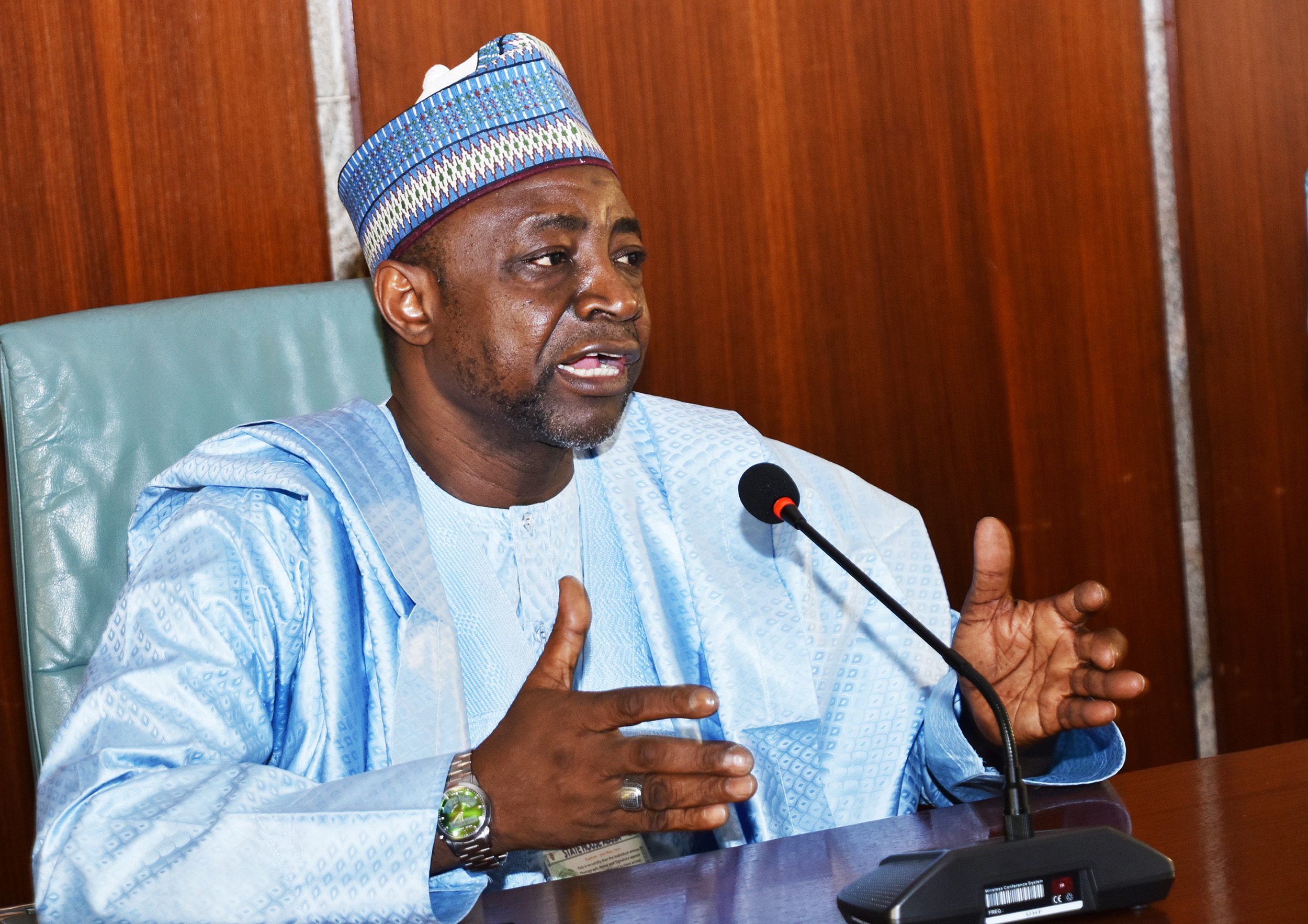 Power supply in Nigeria has failed to improve on last week's performance, as it fell by 22.9 per cent from peak generation of 4,115Megawatts on Saturday to 3,172.20MW as at 5pm, yesterday, latest data from the System Operator has shown.
According to the data, most power plants were operating far below capacity due to gas shortage with Olorunsogo Power Plant 335MW capacity; and Sapele Power Plant, 450MW capacity; completely out.
Egbin was generating at 746MW; Omoku 37.20; Omotosho (NIPP) at 105MW; while Afam was generating at 80MW.
The data showed that on the average power generation in the past seven days were 4,120.9MW on Sunday, June 6; 4,249.4 on Monday, June 7; 4,000.9MW on Tuesday, June 8; 3,720.7 on Wednesday, June 9; 3,517 on Thursday, June 10; 3,765MW on Friday, June 11; and 4,115MW on Saturday, June 12.
The International Oil Companies (IOCs), had last warned that despite Nigeria's huge gas reserves a lot needs to be done to attract investment to the sector to develop gas reserves to boost power generation in the country.
Speaking at the just concluded Nigeria International Petroleum Summit, the Chair, Shell Companies in Nigeria/MD SPDC, Osagie Okunbor, said with 203trillion Cubic Feet of gas reserves, what was needed in the country is to deliver projects that would produce the gas.
"The challenge is not just growing the reserves but in producing these reserves for the benefits of our country. Essentially growing the reserves and delivering on the production is a function of two or three elements.
"I like to see infrastructure that is required for the development of these resources at two levels. Soft infrastructure is often the one that is more important than and that is the one that is actually drives most of what you see at site."
"Soft infrastructure refers to the enabling environment and nothing pleases me as much seeing both the Senate President and the speaker of the house give very firm commitments about trying to pass the PIB this month.
"That is probably the big one of the enabling environment to provide the kind of stability we also need all sorts of other issues we need to that we have discussed severally in terms of sanctity of contract, stable policies and collaboration and I think we are well on our way there", he added.