Don Recommends Training For Arts Workers
A teacher at the University of Uyo, Prof. Ben Ekanem, has recommended that arts and crafts workers be given appropriate training on the production and packaging of their products.
He made the recommendation last Friday in Uyo in an interview with newsmen at the ongoing National Festival of Arts and Culture (NAFEST).
"Such training can be in form of specialised workshops not only in Abuja, but in the states and local government areas.
"Funding for such training can be drawn from tertiary institutions, Industrial Training Fund (ITF) and industries within and outside the country,'' he said.
Ekanem also urged Nollywood to look beyond making money, but invest in developing the standard of the industry.
He declared: "The production of a "cheap one-man show" should be discouraged. Producers should pool resources together for more effective finishing, packaging and presentation of Nigerian films.
"Nigerian celebrities should establish a hall of fame to ensure they promote only shows that are considered to be the best, while politics and politicians should be kept out of such endeavours."
Ekanem explained that the hall of fame would help acculturate and teach Nigerians tangible values and excellence.
He urged stakeholders in the culture industry to pursue the development, finishing, packaging and marketing of Nigeria's cultural products.
Bayelsa Has Potential For Greatness – Envoy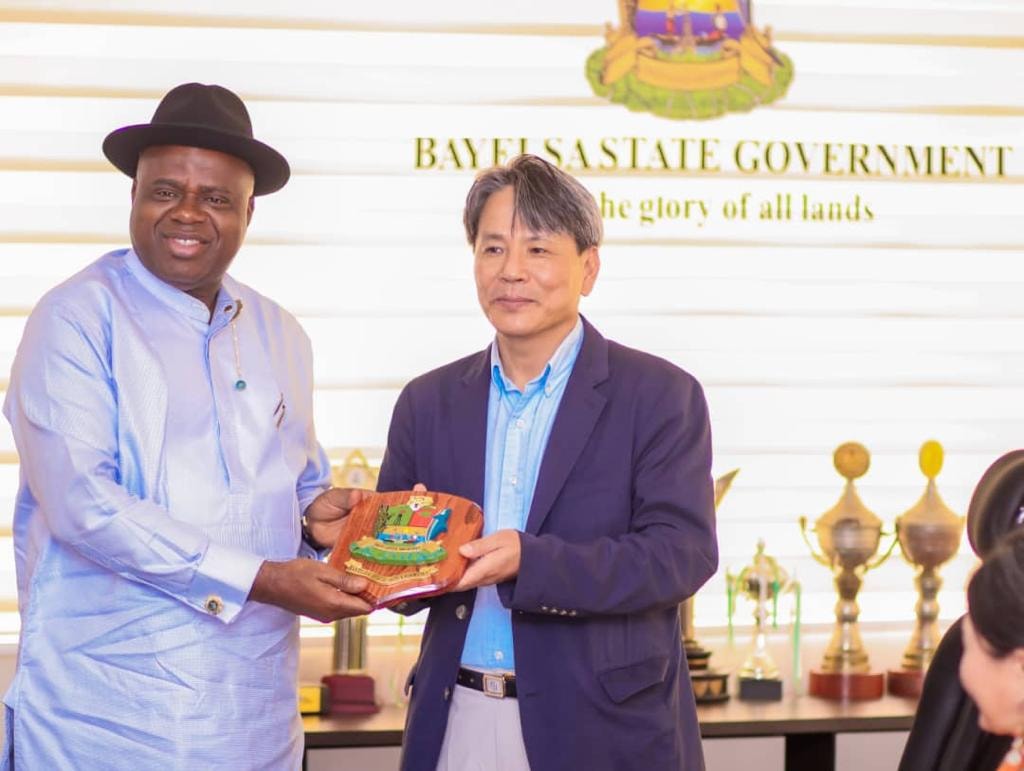 South Korean Ambassador to Nigeria, Mr. Kim Young-Chae, has said Bayelsa State had the potential to be as developed as his country of origin.
Speaking in Government House, Yenagoa, as guest of the state government, Ambassador Young-Chae said his visit was a follow-up to his recent meeting with Governor Douye Diri in Abuja to further explore areas of partnership between the state and the Republic of Korea.
He noted that Bayelsa and South Korea shared a lot of similarities, which he said would make economic co-operation between both parties beneficial.
The envoy, who is on a two-day visit to the state, identified agriculture, construction and manufacturing as some of the areas of co-operation, expressing the readiness of his country to make the partnership a reality.
He commended the progress being made by the Diri administration, saying with the enthusiasm of the governor, Bayelsa can grow like South Korea, which, according to him, was a poor country until it explored and exploited its potential.
Responding, Governor Douye Diri expressed the willingness of the state to forge economic relationship with South Korea as a way of harnessing its potential.
The governor stressed that Bayelsa was peaceful and open for business even as he expressed the optimism that by partnering with one of Asia's economic giants, Bayelsa can move from poverty to riches.
Describing Bayelsa as an agrarian state, he said the state was interested in partnering with South Korea in agriculture and other areas of economic development.
"Bayelsa is peaceful, safe and open for business. Having listened to you, we are sure that we are on the right track. By partnering with you, Bayelsa can go far. We can move away from poverty to riches like South Korea with this partnership. You have mentioned areas of partnership, especially in agriculture, and we are very ready.
"We also have the Agge deep seaport project. That is one area we like to partner with you. We believe that working with South Korea, we would make progress and deepen our friendship", he said.
CRSG Targets 900,000 Children For Immunization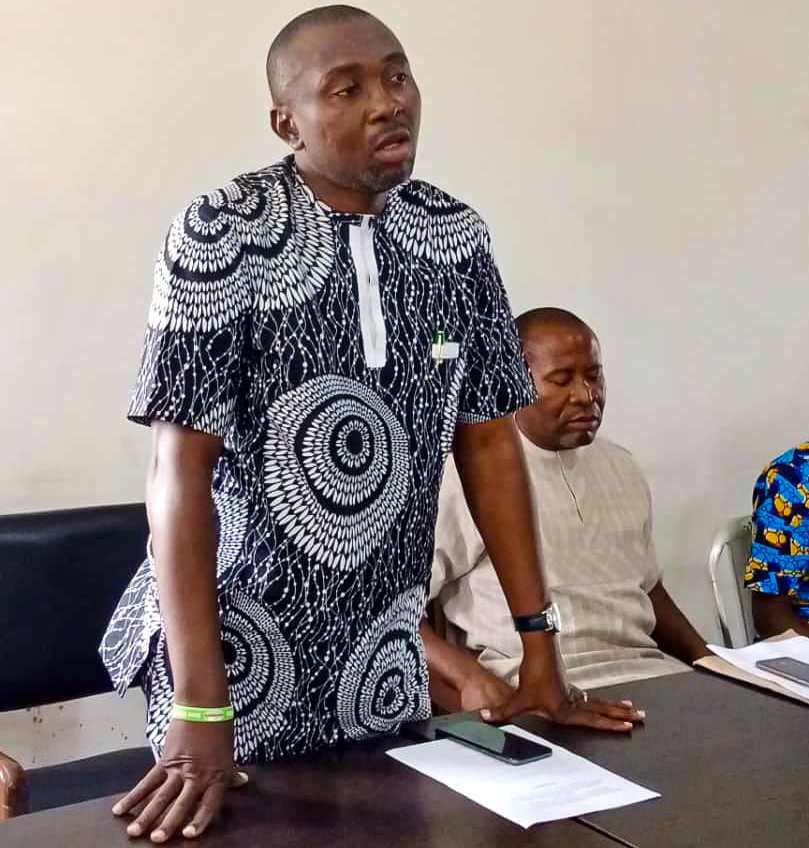 Cross River State Government has expressed readiness to immunise 900,000 children against polio during the Maternal Newborn and Child Health Week in the state.
The Director General of Cross River Primary Healthcare Agency, Dr Janet Ekpenyong, disclosed this on Thursday in Calabar during the inauguration of the Inactivated Polio Virus 2 (IPV2) at the Bogobiri Hausa settlement area in Calabar.
Ekpenyong said that in addition to the immunisation, the children would also be given Vitamin A and other supplements to boost
their immunity.
According to her, 3,000 women will be given free healthcare, mosquito nets and free drugs during the week.
She said that the essence of the inauguration of the IPV2 was to reach out to mothers and children across the state with the needed health services they deserved.
She noted that during the exercise, malnourished children would also be reached with a view to enhancing their nutritional status.
"The vaccination will be carried out simultaneously in all the health centres across the state. It is important for mothers to bring their children who are under five years for de-worming and those under 14 weeks for polio vaccination,'' she said.
The Commissioner for Health, Dr Betta Edu, said that for over 10 years, Cross River had not recorded any case of polio.
Edu encouraged pregnant women to always visit healthcare centres for maternal health services, rather than patronising quacks.
In her goodwill message, the wife of the state Governor, Dr Linda Ayade, said that the state government placed priority on the health of women and children.
Ayade noted that the state government had renovated and equipped health centres across the state with a view to meeting the health needs of the people.
Commissioner Tasks Youths On Economy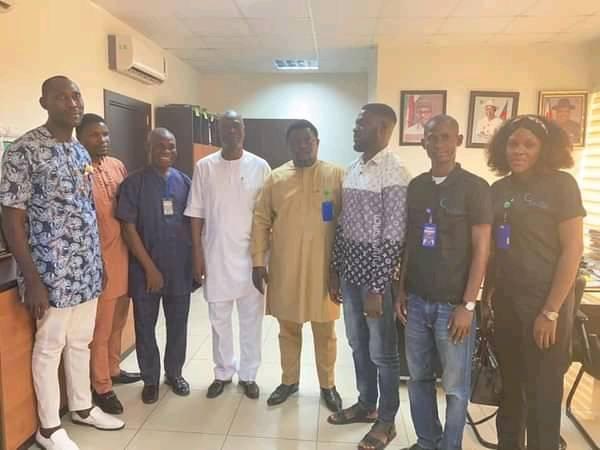 The Cross River State Commissioner for Commerce, Mrs. Rosemary Archibong, has charged youths to key into the industrialization atmosphere created by Governor Ben Ayade -led administration and develop entrepreneurial mindsets geared towards salvaging the nation's dwindling economy.
Archibong stated this in Calabar in a keynote address at the 2021 exhibition of the Entrepreneurship Development Centre of the University of Calabar.
The Commissioner, who was represented by Assistant Director Commercial, Ministry of Commerce, Mrs Asa Ekpenyong, admonished the youths to channel their energies into the establishment of businesses especially the small and medium Scale enterprises to which the Federal Government has injected several millions of intervention funds aimed at boosting the economy, emphasizing that the answer to accelerated economic growth and job creation lie in our Micro, Small and Medium Enterprises and appreciated the fact that entrepreneurship training is inculcated into the curriculum of the University of Calabar.
Also speaking at the event, the Vice Chancellor, University of Calabar, Prof. Florence Banku Obi, enjoined students to be futuristic by using smaller phones, de-emphasize their handbags and clothes to help them generate capital to start small businesses.
In a welcome address, the Director of the Entrepreneurship Development Centre, University of Calabar, Prof. Christy Ikpeme, asserted that the Centre has been re-designed by the present Vice Chancellor to enable non students assess loan from any of the schemes and will not be stranded upon graduation.
The exhibition exercise was attended by many dignitaries among who were
Mrs. Shawa Ashe Ibrahim – President NOWA,
Dr. Nuru Oyekola – Registrar, Institute of Classic Entrepreneurship, Nigeria, Prof. Oji Onu Ekumankama – Director EDC, Michael Okpara University of Agriculture, Abia State.
By: Friday Nwagbara, Calabar