A Needless Outburst …Those Abia Blabs Against Amaechi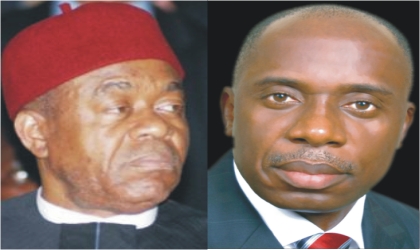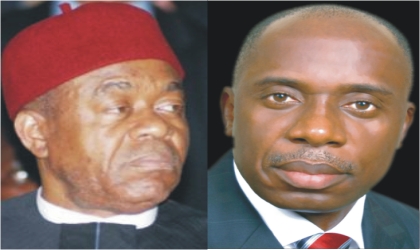 More than thrice early this year, Rivers State Governor, Chibuike Rotimi Amaechi has cause to lament the increasing rate of criminality orchestrated by low-lives along the Aba-Port Harcourt boundary lines. And so disturbing was the trend that the state government repeadedly requested of its neighbour in Abia to tinker ways of halting the near-frequent cases of kidnap, robbery, killing and dehumanisation of defenceless men, women and children.
Infact, it was common knowledge that most kidnap cases, after the Federal Government's amnesty pronouncement for Niger Delta Militants were orchestrated by a gang  of dare-devil robbers and common criminals, a situation that tended to diminish the known security successes attained by the Rivers administration. Sadly, within the same period, several Rivers people, including a mobile police man from Ogu, in Ogu-Bolo Local Government Area of the state on official duty, were killed, some abducted for ransom and countless others brutalised on their way to or from the ever-burstling Ariaria Market.
But what was most worrisome was the fact that, the familiar insecurity known to Abia State, was gradually extending to not only the inter-state boundaries and Federal Highways, but also into remote areas of Etche in Rivers State.
Such security breaches, should naturally disturb Governors of both states, who are constitutionally expected to ensure the safety of lives and property in their states and also fashion inter-state peace, understanding and co-operation in tackling common problems.
If in the case of Governor Theodore Orji of Abia and Governor Rotimi Amaechi of Rivers, it was the latter that came to that lofty realization, first and indeed started alarms and calls for urgent action which resulted in peace in Abia, what is there to be ashamed of?
Abia State we all know, remains one of very few, if not the only state yet, to twice declare amnesty for common criminals, among them rapists, robbers, kidnappers, child thieves and commercial human parts dealers. Buoyed down by such internal security challenges, was it not most advisable to tackle the immediate before the remote? But if while doing so, neighbouring Rivers feels a negative pinch, should that state's government wait endlessly while human lives and businesses were being destroyed?
Yes, there are yet, no States Police but that of the Federal Republic of Nigeria, and which strength depends largely on the level of support individual states oblige the commands in their various domains. It is indeed that fact, that sees the police in some states as better equipped than others and also of more combat-ready work-force, complete with all necessary intelligence gathering, crime detection and prevention service needs.
Even so, it must be understood that given the limits of resources available to states, each naturally fashions a priority list based on individual state's needs. While is not too clear what Abia's priorities were, but it was known to most of Nigeria, that Port Harcourt was worse than Abia or Umuahia by October 26, when Governor Amaechi emerged in Brick House, in terms of security challenges.
Those were days when owing to frightening criminality, cult-related violence, senseless bloodletting and a palpable condition of criminal siege, men, women and children walked the streets with hands in the air, while virtually all vehicles were subjected to all manner of dehumanisation along major roads and side streets.
So brazen were the activities of criminals that both commercial activities and the once burstling night life in Port Harcourt were forced to a halt.
These naturally made security, Gov. Amaechi's first priority, knowing as fact that without it no meaningful development could be achieved. Infact, the Rivers government not only fought criminality and crime to a standstill, it restored night life, encouraged re-opening of closed businesses and checked illegal bunkering which had prior to then resulted in countless loss of human lives.
It was after that feat that what is today being celebrated in the state, a Harvest of development bounties after barely three years, were made possible.
If therefore, a neighbouring state seemed so helpless over threats by criminals as witnessed in Abia in the last eight or so months, and held a likelihood of spilling over or actually spilled over to Rivers, with an equally real or apparent threat to slow down the pace of development, Gov. Amaechi did what was most germaine:  Lend logistics support where needed, offer intelligence when required and fund counter-insurgence projects that seemed imperative.
If after such services, employing the obviously better-equipped Rivers Police Command, Amaechi opts to render accounts of the same to the State's stakeholders, knowing that funds channeled to such uses were not his personal earnings, in what way did governor offend the Abia state government to prompt the kind of virulous vituperations by the Special Adviser to the Abia Governor on Electronic Media, Mr. Ugochukwu Emezie?
In a desperate attempt to 'debunk' the truth, Emezie was quoted by some radio and television stations as saying, 'Gov. Amaechi should desist from creating problems between the people of Abia and Rivers States through his utterances and should instead channel his energy to serving the people of Rivers State, rather than trying to score cheap political point on the issue of security".
Emezie did not say that when, the federal government decided to root-out criminals who had not only made Abia State ungovernable but also threatened the peace of other adjourning highways shared with neighbouring states, that Rivers State indeed lent support. Emezie did not deny the fact that men from the better equipped anti-insurgency crack squad in Rivers actually offered the intelligence necessary to free the helpless school children abducted for days and released only on independence eve. Emezie did not deny the fact that the Amaechi government's tactical and logistic commitment to the restoration of peace in parts of Abia resulted in the return back home, of scores of Abia indigenes who had fled to Rivers both as refugees and compulsive tenants. What, I guess must have annoyed the Abia government, was the fact that Amaechi took his openness and accountability too far by voicing an undeserved credit Orji would have exclusively enjoyed as he battles re-election in his state.
And for that, Emezie fell short of calling Amaechi an un-elected Governor, and labelled him the product of divine intervention and ruling of the Supreme Court. Since then, it remain fuggy if Gov. Orji has called Emezie to order so, and for that, there is no means of telling if it was indeed not Orji's voice that the ill-advised adviser has been echoing in the past week.
But wait. Amaechi has been of the PDP. Orji has also just joined. Amaechi is not contesting the Abia State governorship neither is Orji Rivers'. Amaechi does not require Abia votes to win re-election in his own state so what cheap political points does he need to score among Abia people or did Emezie mean Rivers people?
I ask because in Rivers, periodic rendering of accounts of stewardship by the governor is a tradition the people have learnt to live with, which  is obviously strange to Abians. Is it why a simple mention of support channeled towards restoration of peace in neighbouring Abia State is today a reason for guideless words war? What is there to be ashamed of? That a state assisted another to achieve security success? Does it by itself translate into weakness or failure on the part of the benefiting state?
I don't think so. It instead amplifies the needed interdependence and synergy required to solve common problems, particularly since the subject matter is mainly, a federal one, merely requiring states support.
My Agony is that in a bid to take exclusive credit for his own state's insecurity clean-up operation, the Abia Governor through his Electronic Media Adviser over-reached himself and brief when, he scored such information offcier worthy to trade jabs with Amaechi, Governor of a state like Rivers, Treasure Base of the Nation. This must stop.
Among humans, conflicts should be expected but the responsible way to resolve such conflicts is not through misguided media retractions which benefit none, except the media Adviser whose annual budget, was virtually nil, and naturally required the perilous media voyage, a most soothing financial relief to line his pocket.
Rather than blab on issues he is illiterate of, Emezie should allow his master, Gov Orji tell the Abia people how much the operation to restore peace in Abia cost his government. Not too such that would be a favourable piece of advice because security vote is still a conduct for public funds siphoning, a culture Amaechi opted to break away with.
That might well be the Rivers Governor's offence but should not be.
90% Of Money Laundered Via Real Estate, EFCC Reveals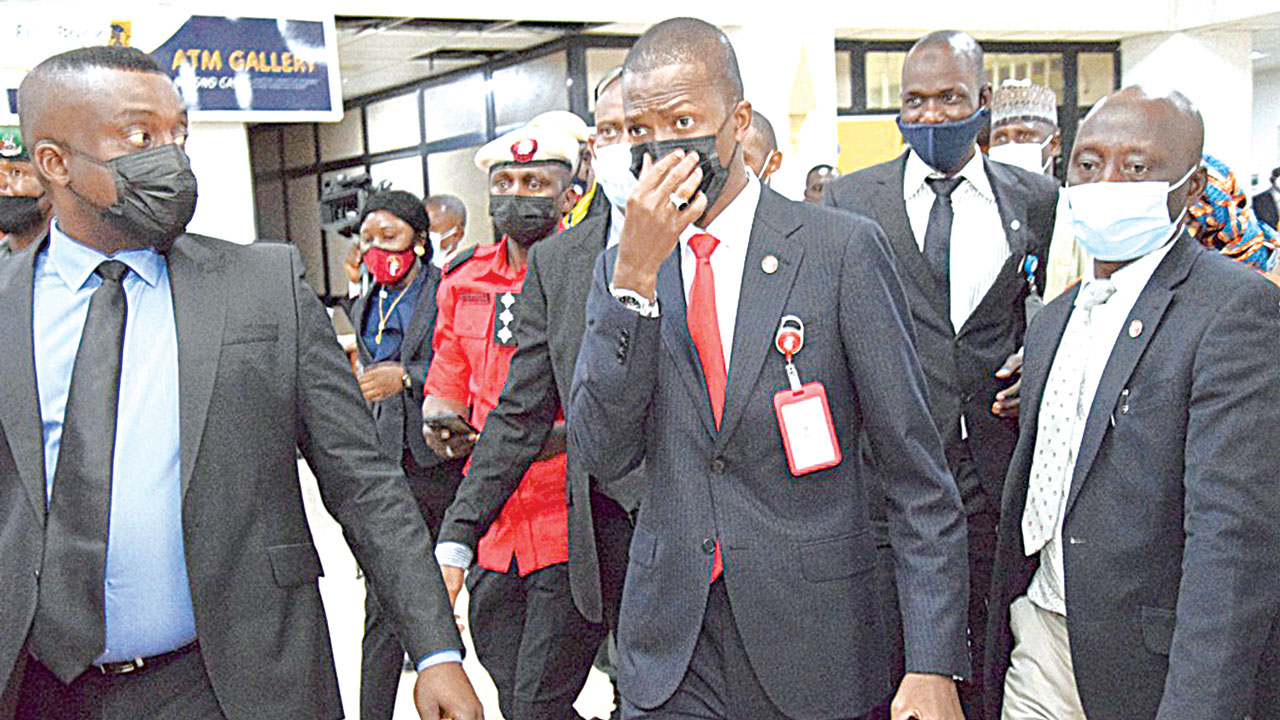 The Economic and Financial Crimes Commission (EFCC) says about 90 per cent of money laundering is done through the real estate sector.
The commission's Chairman, Abdulrasheed Bawa, stated this while featuring on Channels TV's Sunrise Daily, yesterday,
According to him, although the sector is monitored via the special control unit, more needed to be done.
According to Bawa, "One of the problems we have now is the real estate. 90 to 100 per cent of the resources are being laundered through the real estate."
He said there are so many issues involved, but that they were working with the National Assembly to stop what he called "the gate keepers" as there would be reduction in looting if there is no one to launder the money.
Bawa, the EFCC boss, gave an example of a minister who expressed interest in a $37.5million property a bank manager put up for sale.
He said, "The bank sent a vehicle to her house and in the first instance $20million was evacuated from her house.
"They paid a developer and a lawyer set up a special purpose vehicle, where the title documents were transferred into.
"And he (the lawyer) is posing as the owner of the property. You see the problem. This is just one of many; it is happening daily."
The EFCC chairman also revealed that he receives death threats often.
Asked to respond to President Muhammadu Buhari's frequent "Corruption is fighting back" expression, Bawa said he was in New York, USA, last week, when someone called to threaten him.
"Last week, I was in New York when a senior citizen received a phone call from somebody that is not even under investigation.
"The young man said, 'I am going to kill him (Bawa), I am going to kill him'.
"I get death threats. So, it is real. Corruption can fight back," he said.
On corruption in the civil service, he said there were a lot of gaps, especially in contracts processing, naming "emergency contracts" as one.
Bawa said, "A particular agency is notorious for that. They have turned all their contracts to emergency contracts."
However, he said, EFCC has strategies in place to check corruptions, one of which is "corruption risk assessments of MDAs".
According to him, "I have written to the minister and would soon commence the process of corruption risk assessments of all the parastatals and agencies under the Ministry of Petroleum Resources to look at their vulnerability to fraud and advise them accordingly."
Asked if the scope of corruption in the country overwhelms him, Bawa, the EFCC boss said, "Yes, and no."
We've Spent N9bn To Upgrade RSUTH, Wike Confirms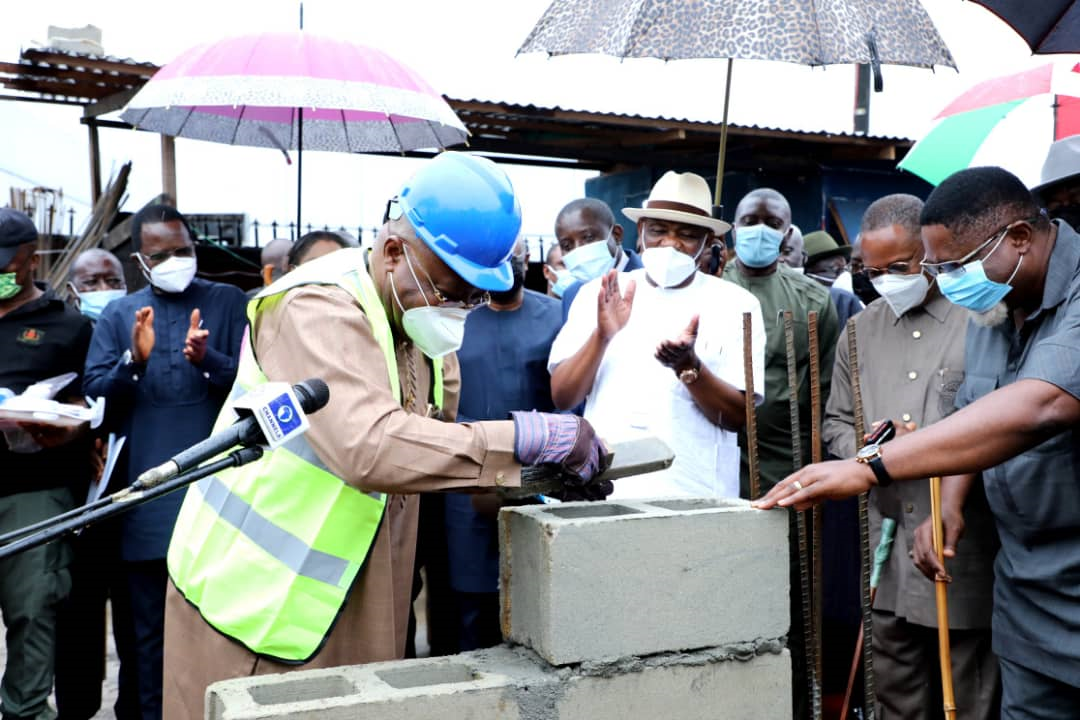 The Rivers State Governor, Chief Nyesom Wike, says his administration has spent N9billion in upgrading structures and installation of new equipment at the Rivers State University Teaching Hospital (RSUTH).
He said the fact that 40 per cent of the 2021 budget of the state is dedicated to provision of quality healthcare delivery was a further demonstration of the priority placed on the sector.
Wike made the explanation at the foundation laying ceremony for the construction of a Renal Centre at RSUTH, last Friday.
The governor said he made promise to Rivers people that the best would be provided to them in all sectors of the society within his capability because of the mandate they gave to him.
"As we came on here, I just looked around and I see the changes in this teaching hospital. I can say that we have put not less than N9billion in this teaching hospital.
"If you look at the budget, the health sector alone, what it's taking from the Rivers State Government is not less than 40 percent of the 2021 budget."
Speaking further, Wike said the state government cannot afford to implement free medical service programme in the present economic circumstance.
While dismissing the request for a subvention for RSUTH, Wike, however, commended the chief medical director and his team for their commitment to turnaround the fortunes of RSUTH.
"I have never seen anywhere that health services can be totally free. They're telling me that people who come here can't pay. I have never declared that this state is going to take over the health fees of anybody."
Also speaking, the former Minister of Transport, Dr. Abiye Sekibo, who performed the flag-off, noted that Wike's achievements in the health sector in particular, surpass what former governors of the state had done.
Sekibo said that the governor has given equal attention to every section of the health sector by providing complete health infrastructure that was positioning the state as a medical tourism destination in Nigeria.
Earlier, the Rivers State Commissioner for Health, Prof Princewill Chike, lauded Governor Nyesom Wike for his interest in the health of Rivers people.
He noted that the renal centre, when completed, would become another landmark development project in the health sector that would handle and manage all kidney-related ailments.
In his remarks, the Chief Medical Director of the Rivers State University Teaching Hospital, Dr. Friday Aaron, commended Wike for approving the renal centre.
Aaron explained that chronic kidney disease was a major burden globally with estimated 14 million cases in Nigeria.
According to him, over 240,000 of these cases require renal replacement therapy in the form of dialysis and renal transplant.
The CMD said the building that would house the centre was expected to be completed in six months and consists of two floors.
The ground floor, according to him, would house the haemodialysis unit with eight haemodialysis machines.
He further explained that the first floor of the centre would house the surgical component where most of the sophisticated equipment for kidney transplant would be installed.
Aaron said Wike has released the funds required to build, equip the centre as well as for the training of personnel locally and internationally.
Power Generation Falls 23% To 3,172MW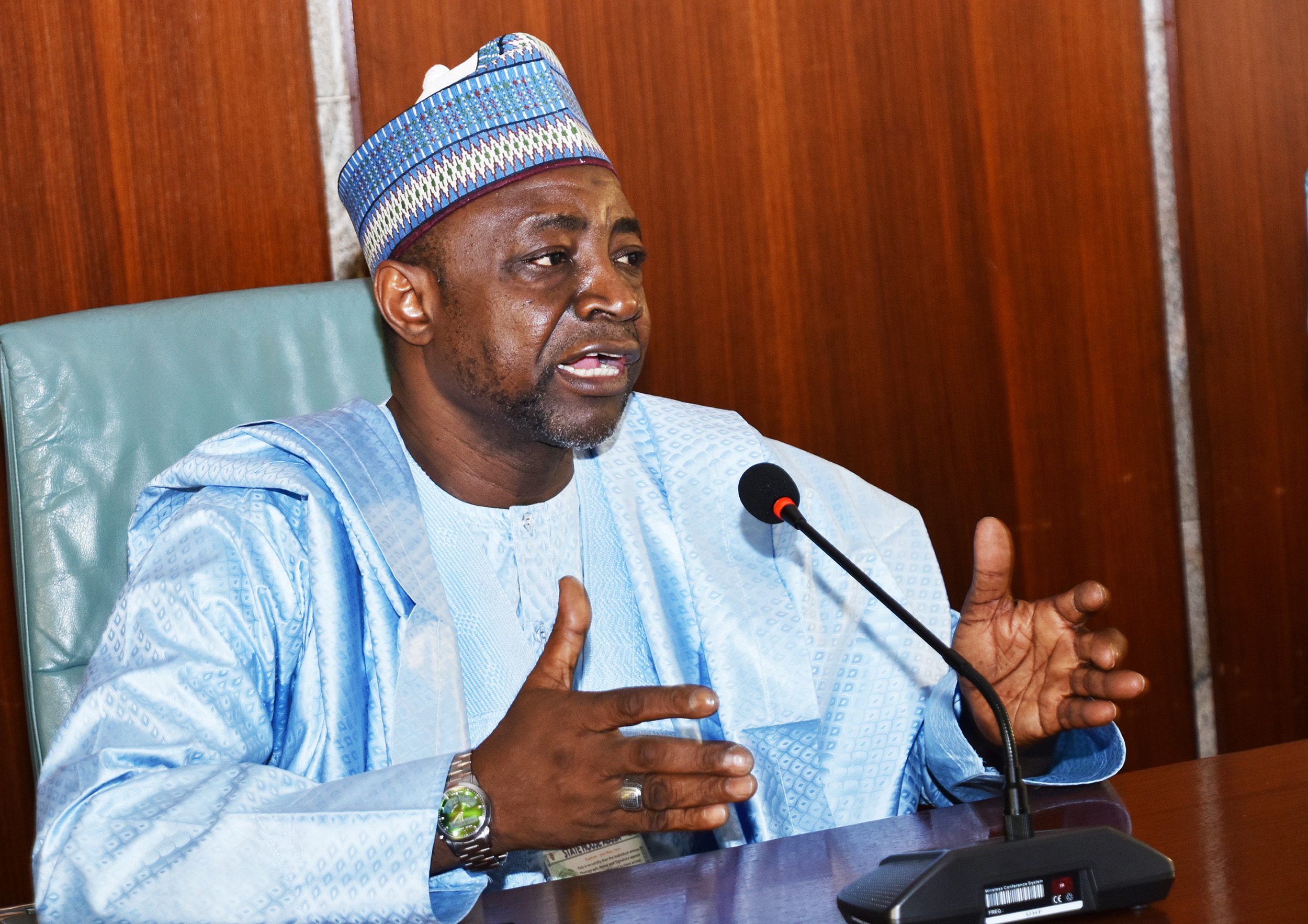 Power supply in Nigeria has failed to improve on last week's performance, as it fell by 22.9 per cent from peak generation of 4,115Megawatts on Saturday to 3,172.20MW as at 5pm, yesterday, latest data from the System Operator has shown.
According to the data, most power plants were operating far below capacity due to gas shortage with Olorunsogo Power Plant 335MW capacity; and Sapele Power Plant, 450MW capacity; completely out.
Egbin was generating at 746MW; Omoku 37.20; Omotosho (NIPP) at 105MW; while Afam was generating at 80MW.
The data showed that on the average power generation in the past seven days were 4,120.9MW on Sunday, June 6; 4,249.4 on Monday, June 7; 4,000.9MW on Tuesday, June 8; 3,720.7 on Wednesday, June 9; 3,517 on Thursday, June 10; 3,765MW on Friday, June 11; and 4,115MW on Saturday, June 12.
The International Oil Companies (IOCs), had last warned that despite Nigeria's huge gas reserves a lot needs to be done to attract investment to the sector to develop gas reserves to boost power generation in the country.
Speaking at the just concluded Nigeria International Petroleum Summit, the Chair, Shell Companies in Nigeria/MD SPDC, Osagie Okunbor, said with 203trillion Cubic Feet of gas reserves, what was needed in the country is to deliver projects that would produce the gas.
"The challenge is not just growing the reserves but in producing these reserves for the benefits of our country. Essentially growing the reserves and delivering on the production is a function of two or three elements.
"I like to see infrastructure that is required for the development of these resources at two levels. Soft infrastructure is often the one that is more important than and that is the one that is actually drives most of what you see at site."
"Soft infrastructure refers to the enabling environment and nothing pleases me as much seeing both the Senate President and the speaker of the house give very firm commitments about trying to pass the PIB this month.
"That is probably the big one of the enabling environment to provide the kind of stability we also need all sorts of other issues we need to that we have discussed severally in terms of sanctity of contract, stable policies and collaboration and I think we are well on our way there", he added.