AHS Launches Cabin Air Filter Into Nigeria Market
An indigenous air purification bureau, Air Health Services (AHS) Limited, has launched its brand of cabin air filters into the Nigerian auto market.
Unveiling the product, the Chief Executive Officer of the company, Ade Awujoola, explained that cabin Air Filter is a Safety health product in cars that protects against air pollution, adding that  the AHS filter is internationally produced and has been certified by international experts, registered and approved by national bodies.
He noted that a reliable cabin air filter would help to reduce  the chances of having respiratory diseases such as bronchitis, asthma and irritation, adding that since a car owner spends an average of 100 minutes daily in his/her  vehicles every effort should be made to ensure that inside the vehicles is safe and healthy.
This he said, his company has put into consideration knowing the peculiarity of the Nigerian environment, noting that the  mechanics of the AHS Cabin Air Filter is designed to protect  passengers in a vehicle by eliminating nearly 100 per cent of exhaust pollutants entering the interior of the car. He said the filter would assist to reduce airborne contaminants  and also enhance air conditioning system efficiency.
He said the production of AHS filter was in line with recent developments in vehicle fabrication/manufacturing industry where approximately 80 to 90 per cent of vehicles manufactured in North America and Europe come equipped with cabin air filtration systems or a slot where one could be installed.
According to him, AHS cabin Air Filter which was manufactured under strict observation to meet international standards and exceed the Original Equipment Manufacturers (OEM) specifications, would help to trap pollen, bacteria, dust and exhaust tunes that might find their way into a vehicles air conditioning, heating and ventilating system.
He advised that filters should not be cleaned and reinstalled, instead, they should be replaced after every 10,000 to 15,000 kilometers drive noting that for ecologically challenging environment, regular inspection and  replacement should be carried out every, 5,000 to 7,500 km drive.
The CEO noted that his company which is concerned with the provisions of automative health services and delivery of clean and healthy air in both indoor and outdoor environments, also collaborate with relevant organisations, health professionals and environmental specialists in facilitating the well being of the environment and its inhabitants.
He pointed out, that AHS will contribute a per centage of its revenue to promote research into respiratory disease in Nigeria and other countries in Africa where it has operations spart of its social responsibility.

Drop Press Regulation Bill, Media Bodies Tell Reps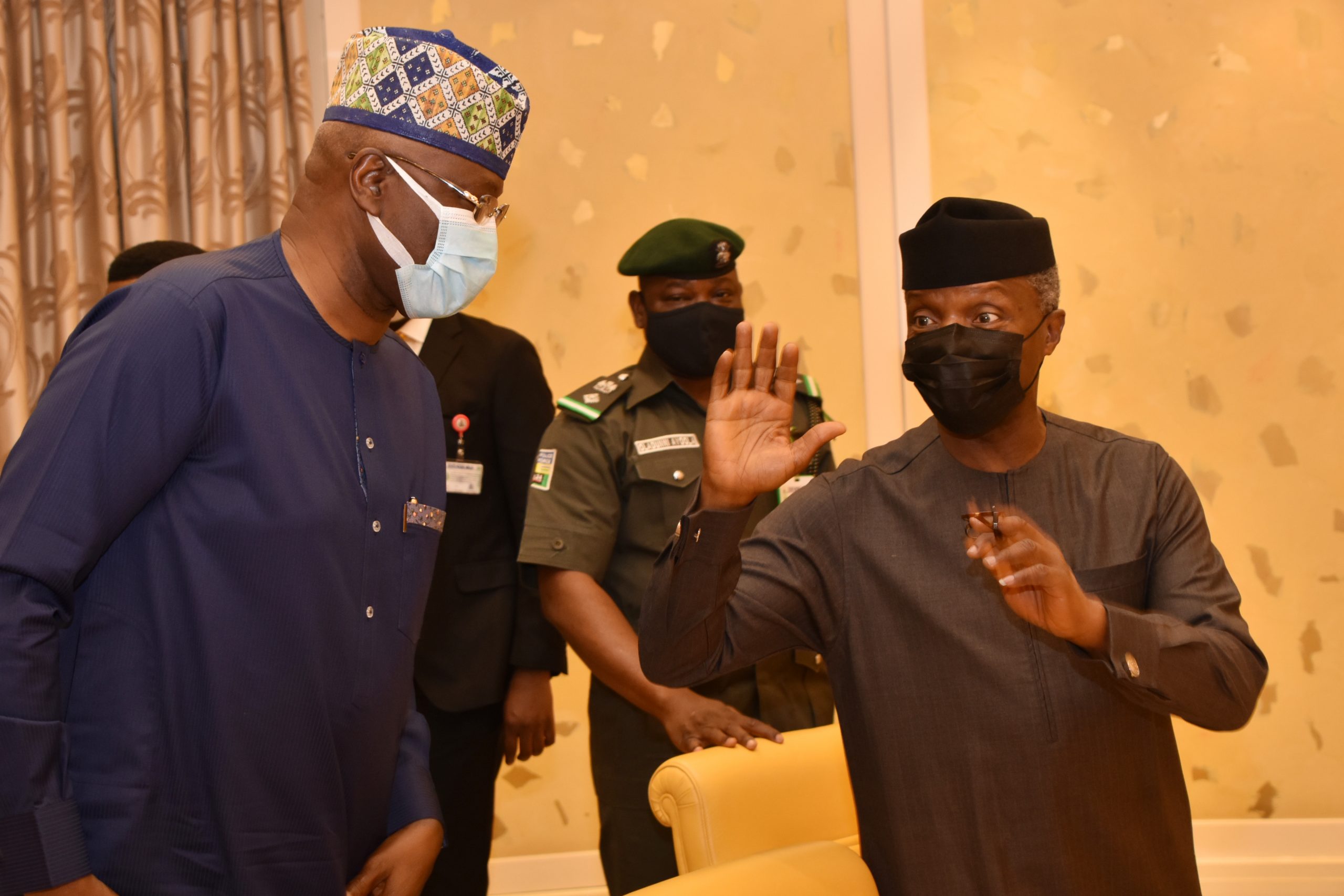 The Nigerian Press Organisation (NPO), which comprises the Newspaper Proprietors' Association of Nigeria (NPAN), Nigerian Guild of Editors (NGE), and the Nigeria Union of Journalists (NUJ), has called on the House of Representatives to step down a bill seeking to amend the Nigerian Press Council Act, noting that it is still a subject of litigation the Supreme Court.
Several media organisations and groups also criticised various clauses in the bill as possibly discouraging freedom of speech and press in the country.
The House Committee on Information, National Orientation, Ethics and Values, which organised the hearing on the bill, however, insisted on going ahead with the exercise.
The committee had organised the hearing on five bills including the 'Bill for an Act to Amend the Nigerian Press Council Act, CAP N128, Laws of the Federation of Nigeria, 2004, to Remove Bottlenecks Affecting Its Performance and Make the Council in Tune with Current Realities in Regulating the Press and for Related Matters (HB 330).'
At the opening of the event, Chairman of the committee, Hon Olusegun Odebunmi, apologised to the media bodies, especially NPAN, which had protested, last Wednesday, over exclusion from the exercise.
He noted that an "open invitation" to the event was extended to stakeholders.
"So, I am sorry if there is anybody who thinks we did not invite them. It is not by intention; it was definitely a mistake. Notwithstanding, we have covered everybody through our advert," he said.
The Editor-in-Chief of Leadership Newspapers, Azubuike Ishiekwene, who represented the NPO, stated that contrary to the claim of an "open invitation" by the committee, the organisation did not receive any notification that would have enabled it to engage the lawmakers and Nigerians robustly on the bill.
Ishiekwene said, "There is a matter and I am sure that as stewards of the people and the law, you are aware that there is a pending matter between the NPO and some parties involved in this legislation.
"That is why a negotiated conversation seems to us to be a way to deal with it because there is a matter pending before the Supreme Court: between the NPAN and some parties involved in this bill that is being amended. And as stewards of the law, I am sure you are constrained just as I am to make any further conversations on this matter because it is a pending matter before the Supreme Court.
"The last time it came up in 2010 – it is a matter that has actually been pending since 1999 – 17 of the 39 clauses contained in the bill that you are considering were ruled unconstitutional by the court at that time. Of course, the Federal Government appealed the ruling. We won the appeal and the matter is currently before the Supreme Court.
"I will rest my case by appealing to the honourable members of this committee; I crave your indulgence to refer to a conversation that was had on a similar matter in 2018 when this matter came up before the Senate and the pendency of this matter before the court was canvassed. And the Senate – the 8th National Assembly – at that time agreed that the prudent thing to do was to step it down. I urge this House to also consider a similar step."
Odebunmi, however, argued that the House was doing its constitutional job "and I am very sure (that) no court will restrain us from doing the job."
He noted that while the lawmakers would not stop anybody from going ahead with the judicial process, the lawmakers have the mandate of Nigerians to amend laws.
"It is not about the matter in court, it is an Act of the National Assembly and we deemed it fit to amend it and we are doing that. It does not stop you from what you are doing but this is the position of the National Assembly," he stated.
Also, the International Press Centre, Media Rights Agenda, Centre for Media Law and Advocacy, and the Premium Times Centre for Investigative Journalism, in a joint memorandum titled, 'For a Truly Independent and Media Freedom Friendly Nigeria Press Council', called on the National Assembly to expunge all laws intended to criminalise free speech and press.
The memo was signed by the Executive Director, IPC, Lanre Arogundade; Executive Director, MRA, Edetaen Ojo; Executive Director, CMLA, Richard Akinnola; and Executive Director, PTCIJ, Dapo Olorunyomi.
Arogundade, who read from the memo, said, "First, we like to say that the international behaviour towards media regulation is peer regulation, constitutionally guaranteed freedom of the press, and the expunging from statute all laws that criminalises freedom of expression. This is the line the committee should tow like Ghana has done and like South Africa has done; and with regards to throwing off defamation statute from the books, the way Sierra Leone has done.
"A consideration is that the amendment seeks an unabashed focus to restrict freedom of expression while masking the toga of something else. It attempts to do what other laws have done like the Cybercrimes Acts which Sections 24 and 38, which in no fewer than ten instances have been used to clampdown on bloggers or journalists for expressing opinion antagonistic to politically or economically powerful elites.
"Bodies like the Amnesty International has documented 50 cases where the law had targeted, not cybercrime suspects, but bloggers and journalists for writing on what they 'know to be false, for the purpose of causing annoyance, inconvenience danger, obstruction, insult, injury, criminal intimidation, enmity, hatred, ill will or needless anxiety to another.'"
Others are that, "The ethical code that should be operationalised by the council is the Code of Ethics of Journalists in Nigeria as adopted by the Nigerian Press Organisation, comprising the Nigeria Union of Journalists, the Nigerian Guild of Editors and the Newspapers Proprietors Association of Nigeria in Ilorin in 1998, and as may be regularly updated. This has been the practice. A political and non-journalism office like that of the Minister of Information should not be given the power of approval over the code of conduct of journalists.
"The power to determine sanctions relating to hefty fines should be vested in the courts and not the council. The Court of Appeal has clearly established this legal principle in NOSDRA v Mobil Producing Nigeria Unlimited (2018) LPELR-44210 (CA) where it held that 'the imposition of fines by NOSDRA was contrary to its powers on the basis that penalties or fines are imposed as punishment for an offence or violation of the law and the power as well as competence to establish that an offence has been committed belongs to the courts and not a regulatory agency.'
"The provision relating to revocation of license for alleged publication of fake news should be removed from the Act. Decisions for appropriate sanctions in relation to such offences should be vested in the law courts."
We'll Send Anti-Open Grazing Bill To Assembly, Wike Assures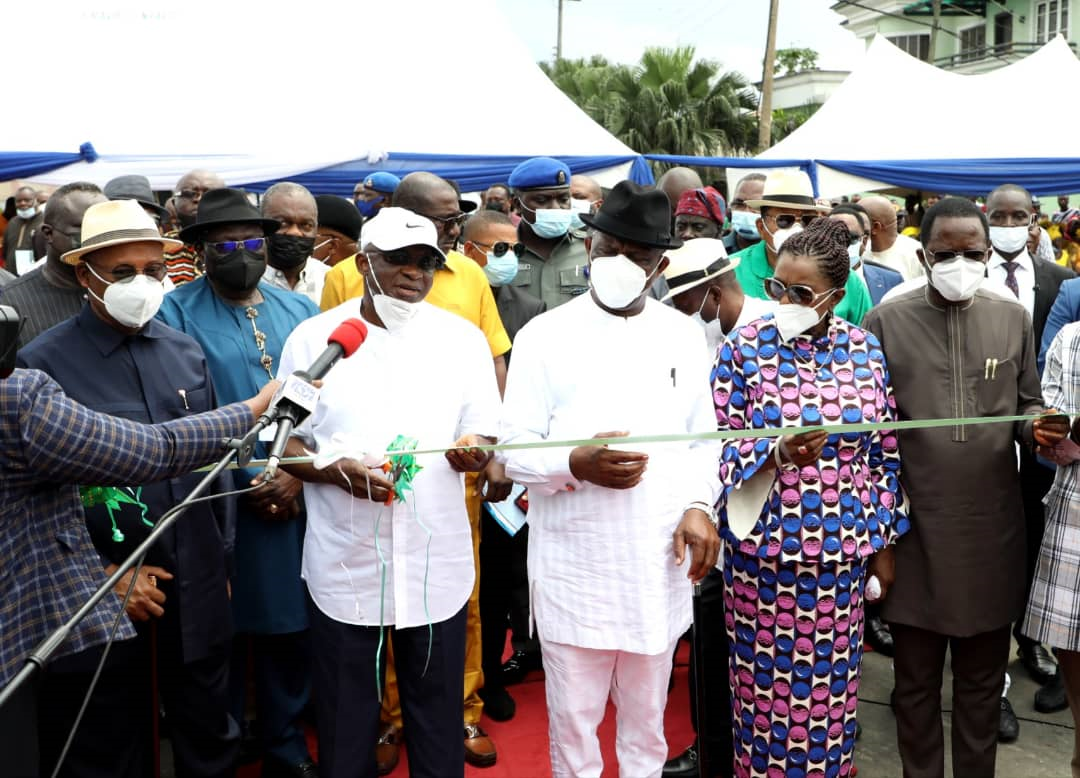 The Rivers State Governor, Chief Nyesom Wike says the ban on open grazing in the state would be given legal backing to protect Rivers people from marauding herdsmen.
Speaking at the inauguration of the Isaiah Odoli/Omerelu Streets in New GRA,, Phase 1 in Obio/Akpor Local Government Area, last Wednesday, Wike said the Anti-Open Grazing Bill would be sent to the state House of Assembly.
According to Wike, in addition to protecting farmland in Rivers State, women and youths, the bill was in keeping with the resolution made by the Southern Governors' Forum.
"You can't go to the farm anymore, those who rear cattle; they'll not allow your crops to grow. Let me say clearly, now that the House of Assembly has come back, we have to submit the bill on Anti-Open Grazing as we agreed in the Southern Governors' Forum.
"So that everybody must understand it, it's clear, without any hesitation, we must do it to protect our farms, to protect our women, to protect our youths, so that nobody will go and kill them."
Wike asserted that Nigerians, who had considered the All Progressives Congress (APC) as better alternative to the Peoples Democratic Party (PDP) in 2015, must be regretting the deplorable condition of the country under APC.
"The exchange rate has now got to N510 to a Dollar. When they took over, it was N150 to a Dollar. They said they'll give employment. Do we have employment today? Are your children employed?"
According to Wike, Nigeria is now on life support and requires prayers from well meaning Nigerians in order to salvage the county.
"Since APC came into power, you can now see what Nigeria has turned to. Each day you wake up, you hear people are being killed. If you watch television and read the news on newspapers, you will hear so and so number are killed or kidnapped in so and so state."
"That is not what I thought all of us needed. The country is on oxygen (life support). Nobody knows what will happen next. As we are today, Nigeria is in dire need of help. Nigeria needs prayers; to our mothers and sisters, you must kneeldown and pray to God to salvage this country."
Wike also stated that the APC-led Federal Government has not done anything in Rivers State for the people.
He described as untrue the claim by the Federal Government that it is jointly executing the Bonny-Bodo Road.
"The only thing they are arguing now is that they are doing Bonny-Bodo Road. No, with due respect, that's not correct. That road was supposed to be done by NLNG and the Federal Government. NLNG brought their N60billion; Federal Government did not bring any Kobo.
"Now, they are trying to use the tax that NLNG is supposed to pay to do the road. The tax would have been shared from the Federation Account and part of the money would have come to Rivers State. So, Federal Government cannot say that they're the one doing Bonny-Bodo Road. All of us are jointly doing the road."
Speaking further, Wike stated that every road in the Old and New GRAs have been rehabilitated under the Urban Renewal Programme of his administration except the Orugbum Crescent in the new GRA.
The motivations, he said, is to restore the beauty, and serenity of those government reserved residential areas.
According to him, henceforth, no street traders will be tolerated along those roads because their wares will be impounded.
Inaugurating the road project, former Senate President, Senator David Mark, said Rivers people are very lucky to have a governor who fulfills promises made and provides infrastructure with a human touch.
Such posture, Mark said, re-enact the fact that Wike is the true leader of politics in the state behind who every person can easily align and follow without hesitation.
"All the year round, you are bringing people to come and commission project here like me. (Rivers) Now, you have a governor who has fulfilled his promises and done beyond his promises.
"The difference between him and just providing infrastructure is very clear. He provides his own with human face. There's humility in what he's doing.
"If you get up today and said Rivers State, this is where we are going, everybody will follow. If you go round Rivers State; and I'm sure all of you know this, and they say who is the leader of politics in Rivers State? They will tell you it is your governor."
In his speech, Rivers State Commissioner for Works, Elloka Tasie-Amadi said the streets prior to reconstruction, were narrow and had a good number of pot-holes and ruts.
"Today, on Omerelu Street, we have a 12-metre wide reconstructed road with 1,960metres of drains and an 8metres wide road on Isaiah Odoli Street.
"Both have streetlights and road markings for good traffic management; aside from the fact that these improvements will ease commute, reduce travel time, reduce vehicle wear and tear, enhance real estate values, make buildings and businesses in the area more attractive to patrons, enhance security, support better living standards to mention just a few benefits."
UTME 2021: JAMB Blacklists 18 CBT Centres For Infraction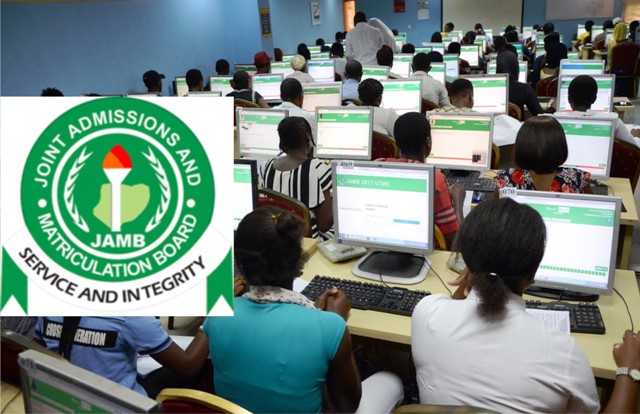 The Joint Admissions and Matriculation Board (JAMB) has delisted 18 Computer-Based Text (CBT) centres from among 820 approved centres for use in the 2021 Unified Tertiary Matriculation Examination (UTME).
The decision to blacklist the 18 CBT centres was taken after their underperformance during recent 2021 UTME mock examination nationwide.
Also, JAMB management has placed 14 CBT centres under watch for various offences noticed during the conduct of the 2021 UTME mock examination.
The 2021 UTME will hold between Saturday, June 19, and July 3 nationwide and in some foreign countries.
No fewer than 1.4million candidates have registered for the examination.
The implications for the 18 blacklisted CBT centres is that they will not be used for the conduct of the 2021 UTME, while the 14 others under watch would participate in the matriculation examination, but under close watch by JAMB officials.
Breakdown shows that the CBT centres blacklisted are Anambra 2, Cross River 1, Delta 2, Edo 1, Abuja 3, Kaduna 1, Lagos 1, Niger 2, Ogun 1, Oyo 3, and Yobe 1.
The 15 CBT centres under watch are Abia 1, Benue 3, Cross River 1, Kaduna 2, Kogi 1, Lagos 1, Nasarawa 1, Plateau 1, Sokoto 2, and Edo 2.
In a related development, JAMB said biometric verification would be the only mode for the admittance of candidates into the examination centre.
Strict adherence to the guide on compulsory biometric verification of every candidate is required.
The board warned that no candidate should be kept waiting if he/she cannot be verified.
It said such a candidate should be recaptured at the centre before leaving and that only genuine cases would subsequently be treated.
"There is no other attendance register apart from the biometric verification. Biometric verification will also serve as attendance register during examinations. Photo albums will only carry pictures with no marking points for either present or absent status.
"All examination officials, including the security agents, are to ensure compliance with all guidelines, rules and regulations on the examination,'' JAMB said.