Lawmaker Cautions Bayelsa Politicians Against Vindictiveness
A member of the House of Representatives, representing Sagbama/Ekeremor Federal Constituency, Hon. Seriake Dickson, has warned members of the ruling Peoples' Democratic Party, (PDP), Bayelsa State, against politics of vindictiveness.
He urged them to close ranks and work towards the success of President Goodluck Jonathan in the 2011 general election.
Hon. Dickson, who stated this after visiting the state party secretariat, said time has come for the political class in the region to build bridge of understanding and lay aside their individual political ambition.
According to him, "the service to Ijaw is that we must be prepared to make sacrifices and build bridges of understanding in furtherance of what I consider to be the most important political project which is giving assistance to the President to win the Presidency".
"Now he is more or less there by accident of death, I think the political project of the Ijaw nation would not be complete until he wins", he said.
Dickson continued that, "the interest of the Ijaw nation is paramount. We are at a very important junction in the history of this country. What we have shown is that we don't want to succumb to any distractions. It does not mean everything is perfect but it is sign of maturity to appreciate the larger interest and go for it".
The issue is not about somebody winning and losing because we know what people can do. But we don't want Bayelsa to be turned into a political battle ground, where the opponents of Ijaw nation would invest and escalate political tension that would create crisis to distract us. It is decision we have consciously taken.
"The Ijaw nation is at a critical period. I don't think we would be alive to see another Ijaw man from Bayelsa with eight local governments become Vice-President and President. Now, just look at   what happened on October 1 and the positions taken by certain conservative people, who feel they own this country for me and you to be serving them and their children".
"We in recognition of the higher interests of the Ijaw nation have decided not to do anything that would create opportunity for people to invest and escalate the crisis. The Governor has his role to play in this laudable project and every one of us has a role to play instead of spending on petty squabbles and embark on ego trips, he concluded.
Eastern Obolos, A'Ibom Bicker Over 56 Oil Wells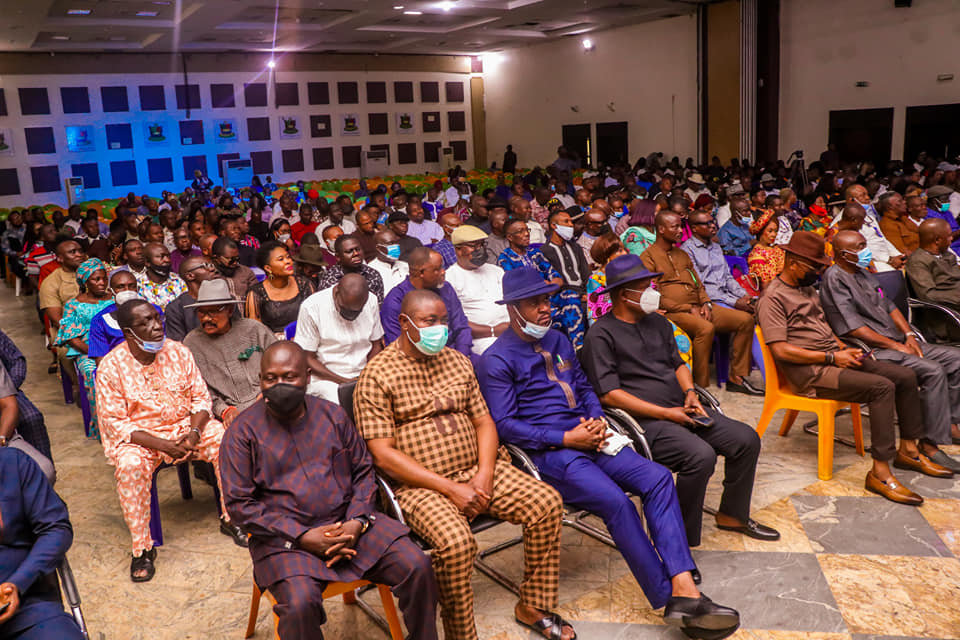 At least 17 local communities of Eastern Obolo Local Government Area of Akwa Ibom State have vowed to resist the state government over its alleged redesigning of the state map which completely denies them the host status of more than 56 oil wells situated in their lands and waters.
At a press conference by the apex socio-cultural and political organisation of the Eastern Obolo people, called Ilima Obolo, held in their common town hall, President and General Secretary, Uye-awaji Zephenaih and Dr Amah Williams, respectively said the purported alteration and adjustment of the original Akwa Ibom State map is a vain imagination of both the state legislature and executive that will never be allowed to hold sway.
They alleged that the state governor, Mr Udom Emmanuel, who hails from Onna LGA of the state, is the finger behind the state House of Assembly's speedy move to redraw the map in order to also make Mkpat Enin, Ikot Abasi as well as his own Onna, littoral LGAs access to the Atlantic Ocean where these wells are situated.
President Muhammadu Buhari finally assented to the Petroleum Industry Bill (PIB) a few weeks ago. The Bill, now a law, allows oil-bearing communities in Nigeria to benefit from 3% oil derivations.
On 16 September 2021, a member of Akwa Ibom State House of Assembly representing Eket State constituency sponsored a motion, which made the assembly direct the state surveyor-general to urgently redraw a 'generally accepted' map of the state.
The assembly also ordered that all other enactments relating to any old maps must be jettisoned and abrogated, urging the state governor to cause the new map so drawn by the state surveyor-general to gazette it.
Williams who addressed the press on behalf of the group said "The purported readjustment of the boundaries of Eastern Obolo and Ibeno LGAs which hitherto were the only two that had access to the Atlantic Ocean is a pointer and a further confirmation of the grand plot towards the extinction of their minority people in the state."
Organised Labour Resumes Indefinite Strike In C'River
The organised labour under the auspices of the Nigeria Labour Congress and the Trade Union Congress, as well as the state Joint Public Negotiation Council in Cross River State have asked workers to begin an indefinite strike to press home their 14-point demands.
In a bulletin issued by the labour unions on Monday in Calabar, all state and local government workers were asked to "down tools to press home our demands."
According to the bulletin titled 'Commencement of strike action', the workers' union leaders stated, "Dear comrades, whereas an enlarged Congress of organised labour, met on Wednesday, 6th October, 2021 at Nigerian Civil Service Union (NCSU) Secretariat, to deliberate on the many issues troubling the workers of Cross River State; whereas the Congress, after extensive deliberation, resolved that all the workers in the state and local government should down tools to press home our grievances.
"Workers are hereby called upon to stay at home, from Tuesday 12th October, 2021. Comrades stay at home until you hear from us."
At their October 7, 2021 Congress, the workers had summed up a total of 14-point demands as contained in a statement issued after the congress and jointly signed by the state Chairman of the NLC, Ben Ukpepi and the state Trade Union Congress Chairman, Monday Ogbodum, and four other officials.
The demands and grievances of the workers include implementation of promotions of both state and local government workers, non remittance of deductions from workers' salaries, full implementation of minimum wage to both state and local government workers, and non implementation of full 27.5 per cent teachers' enhancement allowance.
Others include, stoppage of tax exemption and allowance for teachers, payment of hazard allowances for medical and health workers, inclusion of all staff employed but not yet payrolled by the state, reinstatement of pensioners wrongly removed from payroll, nonpayment of gratuities to both state and local government workers, among other demands.
Edo Warns Against 'Fake' Nursing Schools Admission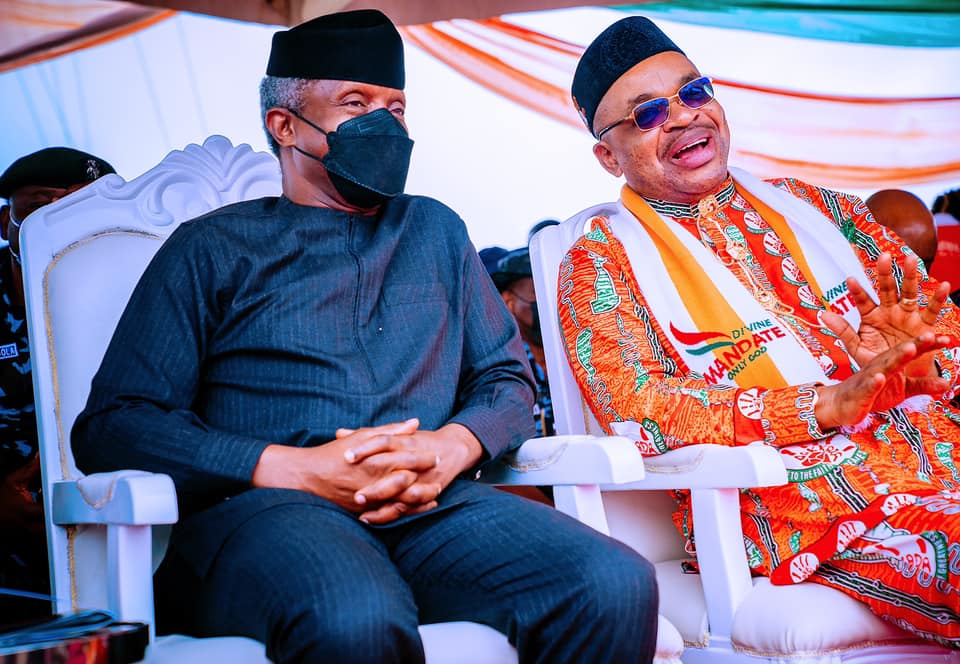 The Edo State Government has alerted residents on the activities of fraudsters selling fake hard copy admission forms into Edo State College of Nursing Sciences.
Permanent Secretary, Edo State Ministry of Health, Dr. Osamwonyi Irowa, said there are no physical forms for admissions into the College, noting that all forms must be obtained from the official College's portal.
Irowa reiterated the need for "applicants to avoid dealing with any person purportedly acting as an agent of Edo College of Nursing Sciences in respect of the sales of admission forms into the College, as anyone who elects to deal with such persons, does so at his/her own risk."
The statement reads: "The attention of the Edo State Government has been drawn to the activities of some fraudsters, who in a bid to defraud unsuspecting members of the public, have resorted to the sales of fake hard copy admission forms into Edo State College of Nursing Sciences.
"We state unequivocally that there are no physical forms for admissions into the College. All forms must be bought from the official College's portal.
"It is also imperative to inform members of the public that the state government has not appointed any agent, neither is it considering appointing an agent to liaise with applicants on its behalf."
Irowa further stated that "the government has alerted security agencies to the nefarious activities of these fraudsters and will spare no resources in ensuring that they are fished out and made to face the full wrath of the law."
"Applicants are however advised to visit the College's portal or call 08104797237 and 0803 530 4611 for clarifications and further information, as those are the only official channels of communication for the sales of admission forms into the Edo College of Nursing Sciences," he added.