Saving Death Row Felons The Moral, Legal Implications
Life is full of choices. Some opt for a  decent living, slave-through early education through the Ivory Tower, secure a source of livelihood and create a viable foundation for future of selves and dependants, others prefer the fast lane-a life which depends on  others' earnings to survive. They are common criminals, among them are the murderers, the paid assassins and the kidnappers to whom human life is nothing but a means to their enrichment.
This trend is not peculiar to Nigeria nor the African continent. In fact, every society suffers the dastardly acts and brazen inhumanity of criminals. What differs however, are the various peoples' solutions towards checking the menace. It is for the same reasons, that countries of the world designed prisons for the solitary confinement of less dangerous felons, while slamming death penalty on those who, among other felonies, willfully take others' lives, not in self defence but pre-dedicatedly.
Here in Nigeria, crimes like armed robbery and murder attract either life imprisonment or capital sentence because of the moral code that anyone who would take another's life deserves none of his. These are also contained in the nation's criminal statutes and which for years permitted in the public execution of condemned felons. At some point  in our  national life, a fresh debate was introduced, which toady appears to be gaining more ground. It is that condemned criminals should be spared the death penalty, but be given another opportunity to start a new life.
The proponents of this school enjoy support from Mary Wollstonecrafts, her,  Letters written in Sweden, Norway and Denmark which argued; "Executions, far from being useful examples to survivours, have, I am persuaded, a quite contrary  effect, by hardening the heart they ought to terrify.
Armed with this and in the guise of protecting human rights, many Rights activists now hold the view that no single individual has the right to take another's life, and that executing a murderer amounts to two wrongs, which hardly makes, one right. It is instead their view that such a criminal, guilty of a capital offence be confined in prison and be fed by the same society against which he waged a brutal war until such a day when, his own life naturally ends as against those of others he brutally and forcefully terminated prematurely.
In pursuit of this strange agenda, in African sense human rights ideologues recently succeeded in convincing the commissioner, Human and people' Rights Working Group on Death penalty to help persuade Nigerian President Goodluck Jonathan never to allow the execution of about 870 already condemned criminals who have been languishing in various prisons for between five and 25 years. Commission's chairperson Alpini-Guason, just achieved that without resistance.
That action, came on the heels of a resolution by the Nigerian Senate to the effect that all prisoners on death row be made to face the consequences of the choices they made in life, theirs, being an acceptance of the moral law that he who kills by the sword must himself die by it.
All the affected cases are products of sentence of courts of competent jurisdiction,  that took a thorough look at each case, having in mind, Publilius Syrus legal caution in Semiramis, "It is better to risk saving a guilty person than to condemn an innocent one" a reason why judgments of the kind are subjected to various appeals and up to date, no single one has been pointed to as a mistrial.
The argument has instead been that the life of the murderer is not just as precious as the life he took but even more precious and so should be saved at all cost because taking his life will merely harden hearts of other criminally minded survivors instead of serving as a deterrent to them that might also consider the murderer's path as of choice.
This line of argument, "reminds me of the man who murdered both is parents, and then, when sentence was about to be pronounced, pleaded for mercy on the grounds that he was an orphan" as ascribed to Abraham Lincoln in Gross's Lincoln's own Stories. How for instance, can a trigger-happy Police Constable willfully kill a final year, student of the University of Port Harcourt at a police check-point and label his victim an armed robber, knowing fully well that the consequence of his action would be death? And when such is pronounced according to law, Rights Advocates insist that the Killer Constable should be spared his own life after that of another.
If human life should be that valueless what guarantees are there that murder, kidnapping and other heinous crimes will ever abate? If the punishment for murder is merely a prison term with a likelihood of regaining freedom at the slightest jail delivery exercise or at every regime change, who says society would ever know peace?
This writer does not share the view that criminals who willfully take others' lives be spared theirs because of the fact that, "exact justice is commonly more merciful in the long run than pity, for it tends to foster in men those stronger qualities which make them good citizens", ask James Russel Lowell (Among My Books: Dante).
Besides, Marcus Tillius Cicero in the Pro Milone warned; 'the greatest incitement to crime is the hope of escaping punishment, which in my view, partly accounts for the now brazen manner in which murders and kidnappings are being carried out. The same may also be responsible for the many unresolved murders.
Those who insist that executions would not serve as a deterrent to others have not said what would. Debatably however, execution of armed robbers in the 70's and 80's actually helped to check increase in armed robbery cases especiall when it was decided that such would be carried out in the criminals ome-steads.
Conversely, it is the pampering of condemned criminals on death-row and who are still feeding fat at tax-payers expense that appears to be the real incentive to increased criminality. Or was it not the  Holy Bible that insists, suffer not a witch to live? If, even a witch can suffer capital punishment why not a murderer?
What is even more laughable is the fact that the so-called rights' groups are not bothered by the fact that the death penalty is a wholesome part of Nigeria's criminal system and not one about to be introduced, specifically for the sake of the 870 on death row-prisoners some of whom also took lives of others.
My Agony is that a dangerous precedence is gradually playing out, one that would further embolden common criminals into full fledged killers, certain that their lives will be spared upon conviction, and who knows, even gain their freedom should a powerful kith or kin pull the right strings.
But in all these, have we, as a people stopped to think of the multiplier effects of setting free, a murderer? What of the urge for vengeance that could drive victim's loved ones and family to resort to jungle justice? At that time, would such action attract the death penalty? If not, what will society be like?
But why should condemned criminals live on death-row for 25 years, on tax-payers' funds? Why is it difficult for state governors to summon the necessary legal, moral and political will to discharge their duties without affection or ill-will as they swore to do? What then is their failure to sign execution orders years after courts of competent jurisdiction have done their duties, amount to.
If the governors had done their part would we have as many as 870 condemned felons testing the political will of the Nigerian leadership and her laws?
If the various state governors had done their part, it would not have required a Senate resolution to do the right thing at the right time, the failure of which has now been capitalized upon by the rights activists to truncate positive attempts to hold murderers, armed robbers, and hired killers accountable and make the accountable and make them to face the consequences of their choices.
That is why I agree with the National Economic Council which last week directed all state governors to sign urgently, the various execution orders for triumph of law over sentiments.
Fortunately, the condemned death-row felons, over whom all the debates are today raging, had a choice either to be good citizens and live or kill others and die in the process. Letting them live will be to have them eat their cake and still have it. These will grant them two of two choices instead of the one allowed.
90% Of Money Laundered Via Real Estate, EFCC Reveals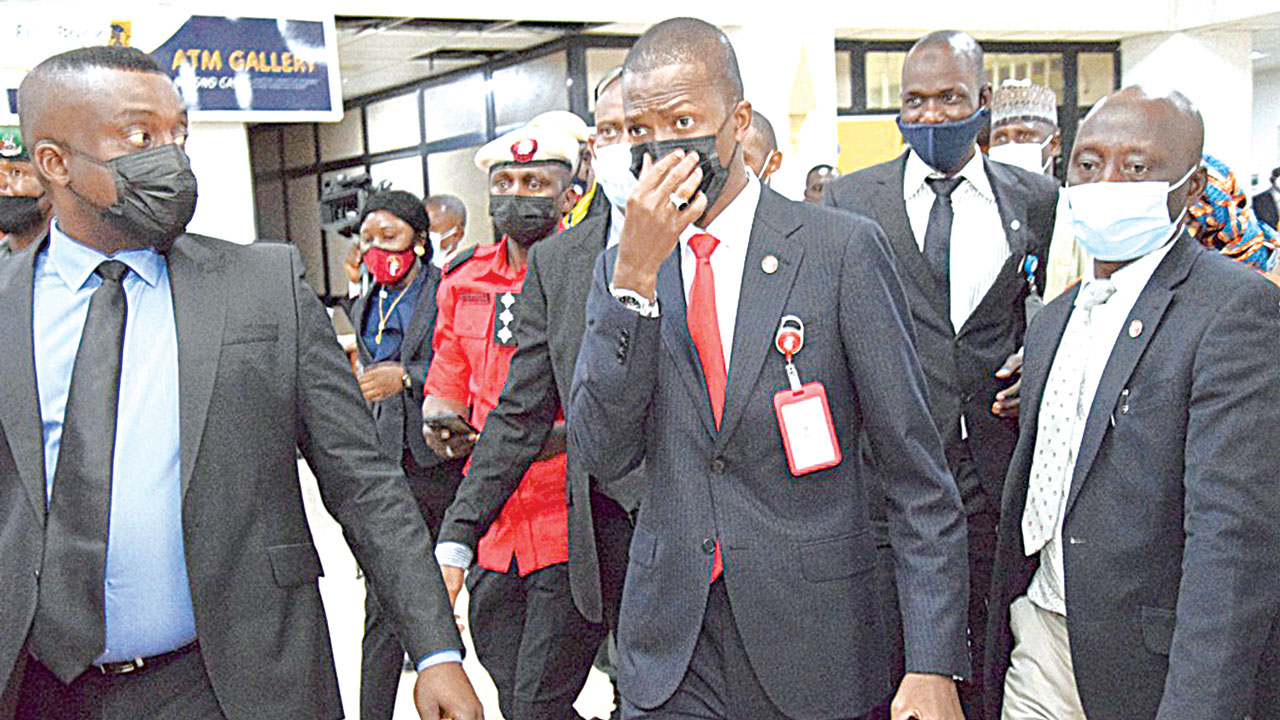 The Economic and Financial Crimes Commission (EFCC) says about 90 per cent of money laundering is done through the real estate sector.
The commission's Chairman, Abdulrasheed Bawa, stated this while featuring on Channels TV's Sunrise Daily, yesterday,
According to him, although the sector is monitored via the special control unit, more needed to be done.
According to Bawa, "One of the problems we have now is the real estate. 90 to 100 per cent of the resources are being laundered through the real estate."
He said there are so many issues involved, but that they were working with the National Assembly to stop what he called "the gate keepers" as there would be reduction in looting if there is no one to launder the money.
Bawa, the EFCC boss, gave an example of a minister who expressed interest in a $37.5million property a bank manager put up for sale.
He said, "The bank sent a vehicle to her house and in the first instance $20million was evacuated from her house.
"They paid a developer and a lawyer set up a special purpose vehicle, where the title documents were transferred into.
"And he (the lawyer) is posing as the owner of the property. You see the problem. This is just one of many; it is happening daily."
The EFCC chairman also revealed that he receives death threats often.
Asked to respond to President Muhammadu Buhari's frequent "Corruption is fighting back" expression, Bawa said he was in New York, USA, last week, when someone called to threaten him.
"Last week, I was in New York when a senior citizen received a phone call from somebody that is not even under investigation.
"The young man said, 'I am going to kill him (Bawa), I am going to kill him'.
"I get death threats. So, it is real. Corruption can fight back," he said.
On corruption in the civil service, he said there were a lot of gaps, especially in contracts processing, naming "emergency contracts" as one.
Bawa said, "A particular agency is notorious for that. They have turned all their contracts to emergency contracts."
However, he said, EFCC has strategies in place to check corruptions, one of which is "corruption risk assessments of MDAs".
According to him, "I have written to the minister and would soon commence the process of corruption risk assessments of all the parastatals and agencies under the Ministry of Petroleum Resources to look at their vulnerability to fraud and advise them accordingly."
Asked if the scope of corruption in the country overwhelms him, Bawa, the EFCC boss said, "Yes, and no."
We've Spent N9bn To Upgrade RSUTH, Wike Confirms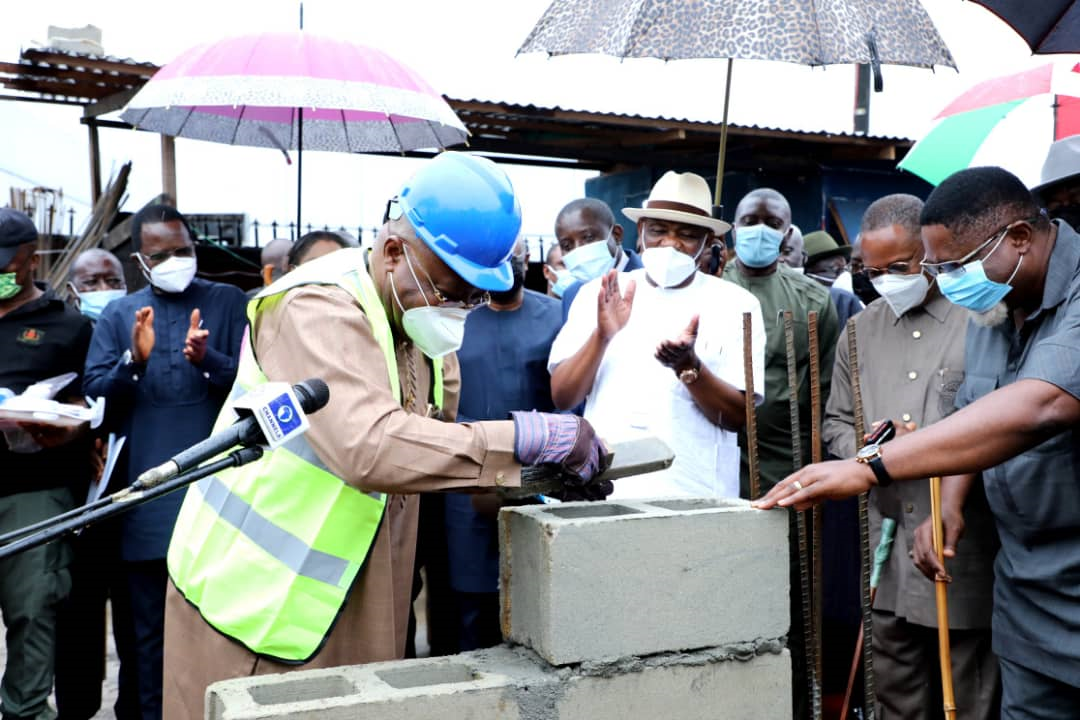 The Rivers State Governor, Chief Nyesom Wike, says his administration has spent N9billion in upgrading structures and installation of new equipment at the Rivers State University Teaching Hospital (RSUTH).
He said the fact that 40 per cent of the 2021 budget of the state is dedicated to provision of quality healthcare delivery was a further demonstration of the priority placed on the sector.
Wike made the explanation at the foundation laying ceremony for the construction of a Renal Centre at RSUTH, last Friday.
The governor said he made promise to Rivers people that the best would be provided to them in all sectors of the society within his capability because of the mandate they gave to him.
"As we came on here, I just looked around and I see the changes in this teaching hospital. I can say that we have put not less than N9billion in this teaching hospital.
"If you look at the budget, the health sector alone, what it's taking from the Rivers State Government is not less than 40 percent of the 2021 budget."
Speaking further, Wike said the state government cannot afford to implement free medical service programme in the present economic circumstance.
While dismissing the request for a subvention for RSUTH, Wike, however, commended the chief medical director and his team for their commitment to turnaround the fortunes of RSUTH.
"I have never seen anywhere that health services can be totally free. They're telling me that people who come here can't pay. I have never declared that this state is going to take over the health fees of anybody."
Also speaking, the former Minister of Transport, Dr. Abiye Sekibo, who performed the flag-off, noted that Wike's achievements in the health sector in particular, surpass what former governors of the state had done.
Sekibo said that the governor has given equal attention to every section of the health sector by providing complete health infrastructure that was positioning the state as a medical tourism destination in Nigeria.
Earlier, the Rivers State Commissioner for Health, Prof Princewill Chike, lauded Governor Nyesom Wike for his interest in the health of Rivers people.
He noted that the renal centre, when completed, would become another landmark development project in the health sector that would handle and manage all kidney-related ailments.
In his remarks, the Chief Medical Director of the Rivers State University Teaching Hospital, Dr. Friday Aaron, commended Wike for approving the renal centre.
Aaron explained that chronic kidney disease was a major burden globally with estimated 14 million cases in Nigeria.
According to him, over 240,000 of these cases require renal replacement therapy in the form of dialysis and renal transplant.
The CMD said the building that would house the centre was expected to be completed in six months and consists of two floors.
The ground floor, according to him, would house the haemodialysis unit with eight haemodialysis machines.
He further explained that the first floor of the centre would house the surgical component where most of the sophisticated equipment for kidney transplant would be installed.
Aaron said Wike has released the funds required to build, equip the centre as well as for the training of personnel locally and internationally.
Power Generation Falls 23% To 3,172MW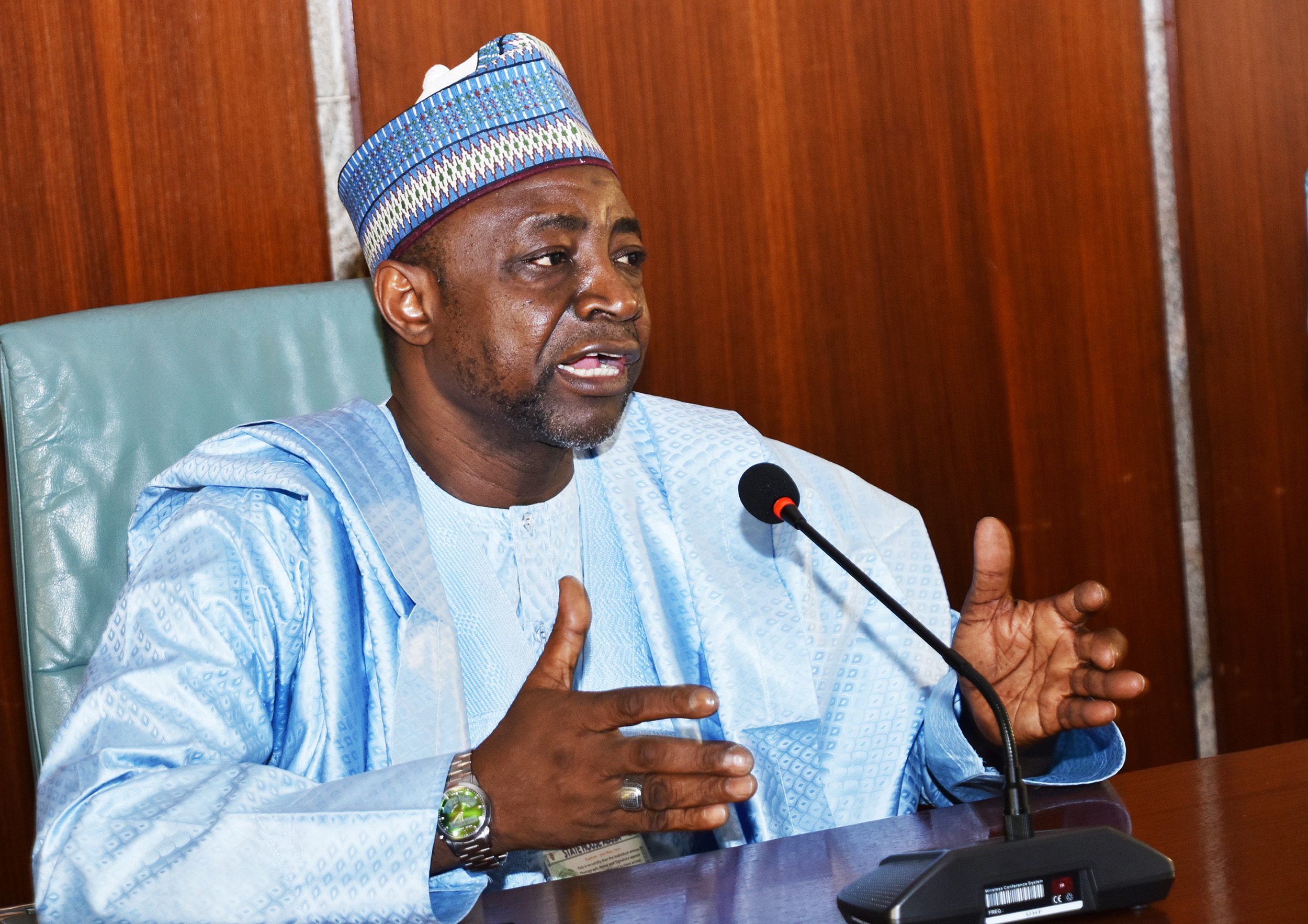 Power supply in Nigeria has failed to improve on last week's performance, as it fell by 22.9 per cent from peak generation of 4,115Megawatts on Saturday to 3,172.20MW as at 5pm, yesterday, latest data from the System Operator has shown.
According to the data, most power plants were operating far below capacity due to gas shortage with Olorunsogo Power Plant 335MW capacity; and Sapele Power Plant, 450MW capacity; completely out.
Egbin was generating at 746MW; Omoku 37.20; Omotosho (NIPP) at 105MW; while Afam was generating at 80MW.
The data showed that on the average power generation in the past seven days were 4,120.9MW on Sunday, June 6; 4,249.4 on Monday, June 7; 4,000.9MW on Tuesday, June 8; 3,720.7 on Wednesday, June 9; 3,517 on Thursday, June 10; 3,765MW on Friday, June 11; and 4,115MW on Saturday, June 12.
The International Oil Companies (IOCs), had last warned that despite Nigeria's huge gas reserves a lot needs to be done to attract investment to the sector to develop gas reserves to boost power generation in the country.
Speaking at the just concluded Nigeria International Petroleum Summit, the Chair, Shell Companies in Nigeria/MD SPDC, Osagie Okunbor, said with 203trillion Cubic Feet of gas reserves, what was needed in the country is to deliver projects that would produce the gas.
"The challenge is not just growing the reserves but in producing these reserves for the benefits of our country. Essentially growing the reserves and delivering on the production is a function of two or three elements.
"I like to see infrastructure that is required for the development of these resources at two levels. Soft infrastructure is often the one that is more important than and that is the one that is actually drives most of what you see at site."
"Soft infrastructure refers to the enabling environment and nothing pleases me as much seeing both the Senate President and the speaker of the house give very firm commitments about trying to pass the PIB this month.
"That is probably the big one of the enabling environment to provide the kind of stability we also need all sorts of other issues we need to that we have discussed severally in terms of sanctity of contract, stable policies and collaboration and I think we are well on our way there", he added.