Premier League Men's Basketball Goes On Break
The Nigeria Basketball Federation (NBBF) bowed to
pressure from club owners for a three-week break to allow their players in the
national team take part in the Nations Cup qualifiers.
Nigeria will take part in the Zone III Africa Nations Cup qualifiers holding from Aug. 7 to Aug. 17 in Lome, Togo.
In a telephone interview with Tidesports sources, NBBF secretary Francis Gbiri, said the federation decided to suspend the league until the end of the qualifiers as some of the club players were in the national team.
He said club officials made representation to the league organisers that their players were invited to camp for the qualifiers.
Gbiri said the players' absence would deplete the strength of the respective clubs if the league continued during the qualifiers.
He disclosed that the league, sponsored by cable television network, DSTV, would resume on Aug. 19.
He said the 18 players invited to camp would assemble in Kaduna on July 28.
Twelve players will be selected for the trip to the Togolese capital on Aug. 6.
The players invited to camp are Usman Abubakar, Ibrahim Yusuf, Kelvin Nanbam, Yomi Joshua, Ogbum Darlington and Muhammed Bukar.
Others are Onyeka Okpete, Azuoma Dike, Musa Usman, Adeolu Olaiya, Isiaka Yusuf and Anthony Victor
The rest are Matthew Onmonya, Malik Tella, Manasseh Achi, Richio Dickson, Edem Louis and Stanley Gumut.

Joshua Can Fight Anywhere – Promoter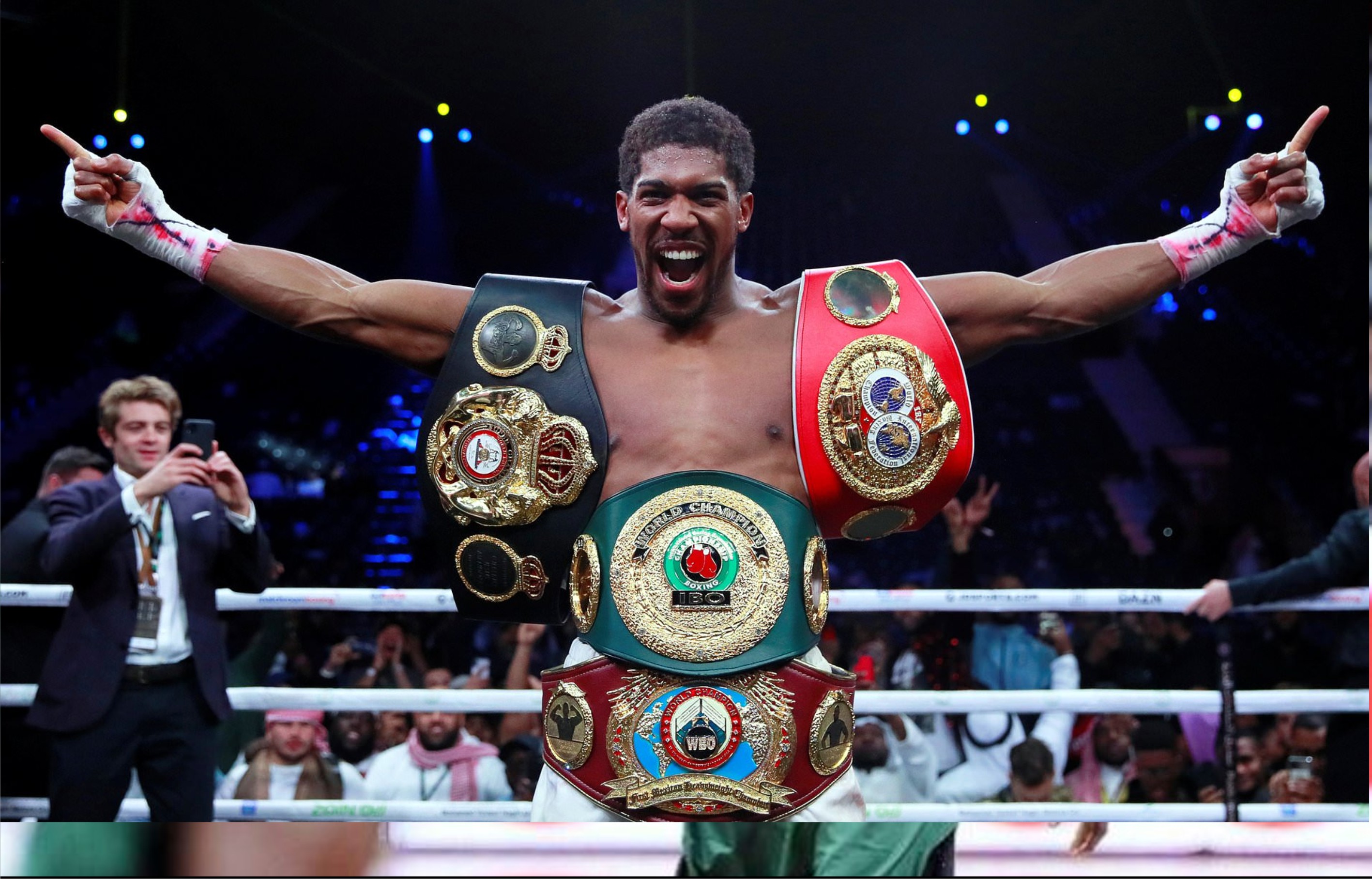 World heavyweight champion, Anthony Joshua, will fight "anywhere, anytime", says his promoter, Eddie Hearn.
The British boxer, 30, has not fought since he retained his WBA, IBF and WBO heavyweight titles from Andy Ruiz Jr last December due to Covid-19.
Hearn has erected a ring in the grounds of his Essex estate in a bid to resurrect the sport for an event dubbed 'Fight Camp'.
"Joshua would fight here at Hearn's home, no problem," Hearn said.
"If we were faced with the option of having no fans for an Anthony Joshua fight, we would still look to go ahead. He's spent a lot of time training out here in this garden so he would have no problem fighting here himself.
"He was here a couple of weeks ago. He loves to fight, to box and it's not just about fighting in a huge arena, Wembley Stadium, Madison Square Garden, it's about boxing.
"We want him to be in front of crowds. But for his career, for his development, he needs to fight this year."
Joshua, who has also reached an agreement for two fights with fellow Briton Tyson Fury, was originally scheduled to fight Kubrat Pulev in June, but the bout was postponed because of coronavirus.
"Of course fighters want to earn as much money as possible but they also need to develop as fighters and I think the Kubrat Pulev fight is a good, solid, tough fight for him and I am almost certain you will see that fight this year.
"He wants to improve as a fighter and he will do it anywhere, anytime."
'Fight Camp' opens with Sam Eggington defending his IBF international super-welterweight title against Ted Cheeseman on Saturday, with more events on 7 and 14 August, while James Tennyson will box Gavin Gwynne for the vacant British title.

 NTTF President Hopeful To Hold Competition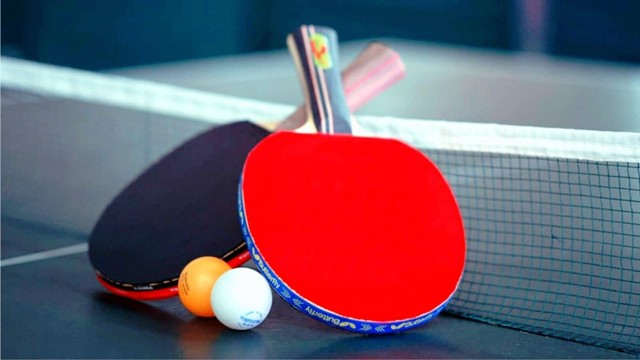 President of the Nigeria Table Tennis Federation (NTTF), Engr Tikon Ishaku, has stated that he is hopeful that competition can still be played this year amidst the current gradual ease of protocols on the Covid-19 pandemic.
Ishaku, speaking in a chat with Tidesports source said that the NTTF has been interfacing with the world body and have equally been monitoring activities of the COVID all over the world with its attendant effects on the postponement of virtually all competition.
He is, however, hopeful and assured that they will continue to also take a cue from whatever is being done by the world body.
"As it is in the world forum of table tennis, we have been interfacing with the world body; they have been monitoring event and activities of the Coronavirus all over the world. A lot of programmes have been shifted severally all and waiting to see when this thing will be over. But projection, we are looking at this year to see that the world will be opened completely for everything, but then we will take the cue from the world programme."

FIBA Named Oguchi Player Of The Year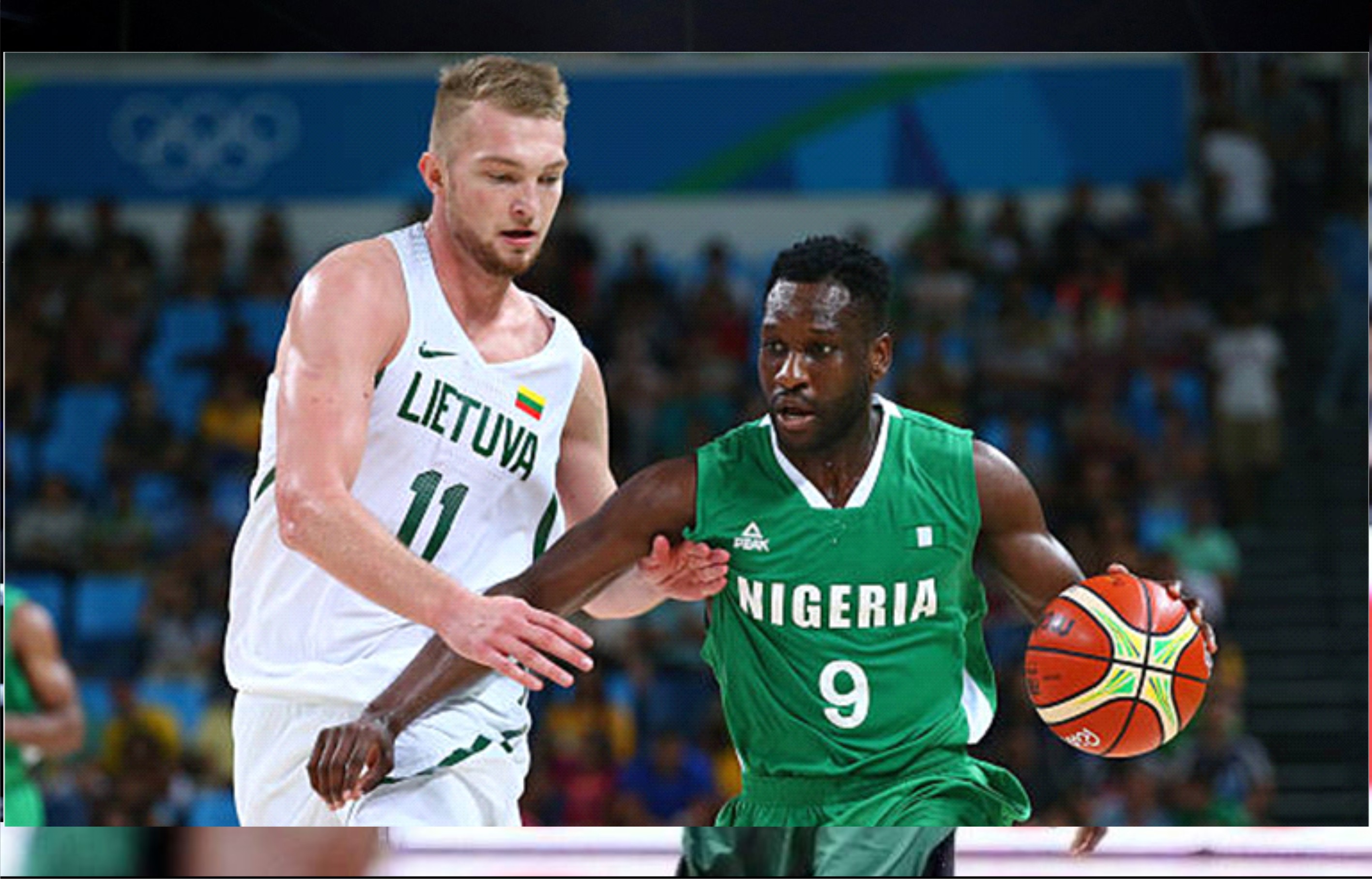 Former D'Tigers guard, Chamberlain Oguchi, has been named Nigeria's best basketball player in the last decade, by continental governing body FIBA Africa.
This was revealed in the second part of FIBA Africa's ranking of the continent's 10 best players of the last decade.
D'Tigers captain, Ike Diogu, and Orlando Magic power forward, Al-Farouk Aminu, also made the list.
The Nigerians were picked from an initial list of 55 top African players. The selection was based on their impact at club and national teams' participation at FIBA competitions, which ran from 2010 to 2020.
Oguchi stamped his status as an African great after anchoring Nigeria to their first-ever Afrobasket championship title in 2015 in Tunisia, with a performance that earned him the tournament's Most Valuable Player award.
He scored 19 points in the final against a star-studded Angolan team, but his best performance at the tournament was in the semi-final, against a resilient Senegalese side. He scored eight of his 13 three-point attempts against the West African foes.
The 34-year-old has proved to be a big-time player for the national team, scoring 35 points at the 2012 Olympics in a 79-73 narrow loss to France, and converting eight of his 14 three-point attempts.
He also grabbed the headlines after burying seven of his 12 three-point attempts in a 96-87 defeat to Spain at the Rio Olympics in 2016.
The top 10 African players of the decade are Morocco's Abdelali Lahrichi, Senegal, and Memphis Grizzlies' Gorgui Dieng, Tunisian stars Makram Ben Romdhane and Salah Mejri, Angolans Eduardo Mingas and Carlos Morais.
Others include Ivory Coast point guard, Souleyman Diabate and Nigerian trio Diogu, Aminu, and Oguchi.