Health Benefits Of Walnuts
Walnut is a rich source of vitamins and minerals that are important to life. It is also rich in fat which is healthy to the heart thus considerably reduces cardiovascular diseases and heart attacks. Studies have shown that aside improving cardiovascular health to boosting our immune system and metabolism, walnut has other health benefits. The health benefits in the nut are same as those got from an unrefined walnut oil. A 35 gram serving of walnut oil has the same nutritional value as a 50-gram of walnut.
Walnut is a rich source of Omega – 3 essential fatty acids. Which improve cardiovascular health and provide anti-inflammatory benefits to persons suffering from asthma, rheumatoid arthritis, eczema and psoriasis.
The ellagic acid in walnut is antioxidant compound that boost the immune system while the anticancer properties also help in fighting the dreaded disease.
Research has proved that walnut is effective in preventing gallstones in women.
Walnut contains melatonin which is a powerful antioxidant and induces a good night sleep. A handful of walnuts before going to bed helps one in getting a sound sleep, nutritionists have recommended. Taking walnut increases the amount of HDL cholesterol and lowers the LDL cholesterol level in the blood. Beside Omaga – 3 fatty acid that prevents erratic heart rhythms, it regulates plague formation in blood vessels and the essential amino acid 1- arginine in the nut improves the elasticity of the blood vessels thus ensuring proper supply of blood to various organs.
It is an excellent source of proteins, fiber, vitamins B and mineral such as iron, magnesium, phosphorus, copper and manganese and due to its laxative effects it helps in easing constipation.
It is also called the brain food because of its high level of Omega – 3 fatty acids content. According to science, nearly 60 percent of the brain is structural fats which is primarily Omega – 3 fatty acids.
Studies have revealed that walnut reduces the amount of LP (a), a lipid compound that increases blood clothing which leads to the risk of arthrosclerosis and health diseases.
Walnut also promotes healthy bones and may reduce the risk of alzheimer's disease by arresting the formation of the amyloid plaques that are found in the brains of patients who suffer from this debilitating disease, research indicates.
Also called the imperial nut by the Romans, the health benefits of black walnut include prevention of heart burn, high blood pressure and various skin disorders. Taking walnut helps in getting rid of intestinal parasites and tapeworms and ensures proper functioning of the thyroid gland.
To have a healthy life, a ratio of omega – 6 to Omega – 3 fatty acids should be maintained at 4:1 and walnut is one natural food that provide this ratio. Walnut should serve as substitute for food with high level of saturated fats on daily basis. 1.5 0z of walnuts every day are enough to make the most health benefits of the wonderful nuts. Despite its high calory-content, walnut is believed to aid weight loss as it is filling and reduces the cravings for food when hungry.
According to research, the weight gained in the consumption of walnuts in moderate amount is insignificant when compared to its other health benefits. So ensure you have a grab of a handful of walnuts daily to make the most of the numerous health benefits to stay healthy.

Eat These 10 Foods For A Healthy Immune System
Your immune system helps protect you from various
infections and conditions, such as colds and cough including other minor ailments, and is an important part of preventing allergies and cancers. In order to function properly, your immune system requires several nutrients that you can get from your diet every day. These nutrients include protein, vitamins A, C, and E, plus the minerals zinc and iron.
Probiotics are friendly bacteria found in some foods and can help balance the flora in your digestive system. They're not nutrients, but they are also helpful.
A balanced diet should provide all the nutrients and probiotics you need, but to be on the safe side, you can add these ten foods to your weekly meal plan. Each one is high in two or more of the nutrients needed to keep your immune system healthy.
Almonds
Almonds are easy to find in any grocery store. They're perfect as a healthy snack and can be added to salads and yogurt. Almonds are high in vitamin E that acts as an antioxidant in your body and helps immune system function.
Almonds are also high in iron and protein that are also essential for your immune system.
Avocado
Avocado is best known for being a rich source of monounsaturated fatty acids, similar to olive oil, but it's also a good source of vitamin E, vitamin C, iron, and zinc. Add avocado slices to a sandwich, make guacamole, or top a healthy salad with cubes of avocado.
Broccoli
One cup raw chopped broccoli almost a full day's worth of vitamin C, which is essential for immune system function because it helps stimulate the formation of antibodies. Broccoli is also an excellent source of vitamin A and is a good source of plant-based iron, which is also good for your immune system.
Kale
Kale is a cruciferous vegetable that's related to cauliflower, arugula, and broccoli. It's rich in so many nutrients including vitamin A, which is important for healthy skin and mucous membranes.
Kale also has plenty of vitamins C and E, iron, and zinc.
Mango
Mangos used to be a bit on the exotic side and weren't always easy to find in grocery stores. But, that's changed and today they're available in both the produce and freezer sections of most grocery stores. That's good because mangos are loaded with both vitamins A and C, plus they offer vitamin E.
Oysters
Oysters are good for your immune system because they're very high in zinc and an excellent source of protein and iron. Oysters also have a bit of vitamin A. Try oyster stew for dinner or have raw oysters as an appetizer. You'll find canned or fresh raw oysters in most grocery stores.
Red Sweet Peppers
Red sweet peppers are good for your immune system because they're high in both vitamins C and A. They also offer vitamin E.
Red sweet peppers are also low in calories, so they make a great addition to any meal – add them to omelets or saute them as a side dish.
Sweet Potatoes
Sweet potatoes are rich in vitamin A, and they also offer quite a bit of vitamin C, vitamin E, and a bit of plant-based iron. Sweet potatoes can be baked in the microwave or conventional oven and served with a bit of butter or maple syrup.
Tuna
Tuna is best known as a good source of omega-3 fatty acids, but it's also high in zinc, selenium, and protein that are all essential for immune system function. Tuna is quite a versatile fish. It can be eaten raw, seared, or grilled, or you can keep a few cans of tuna on hand for sandwiches and salads.
Yogurt
Yogurt is probably the best-known dietary source of probiotics that can give your immune system a boost, but it's also high in protein. You'll also get a bit of vitamin A and zinc.
Keep your yogurt nutritious by choosing plain yogurt and adding nuts, berries, and just a little honey.
On a final word eating a healthy balanced diet is a great way to ensure you get all the nutrients you need for good general health, but it also helps to boost your intake of these nutritious foods to make sure your immune system has the nutrients it needs to work properly. Adapted from verywell.com

Surprising Health Benefits Of Sugarcane, Sugarcane Juice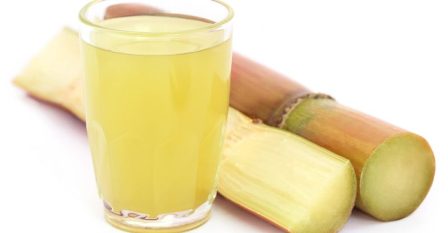 Sugarcane is known for its high sugar content which makes it the main source for sugar production, and because of this reason, it has been debated by many whether it is good for health or not when consumed.
Sugarcane apart from its high sugar contents contains also some minerals which are of great benefits to the body which includes potassium, calcium, magnesium, iron, manganeseand other nutrients and more which are mainly in low content. Its juice contains also vitamins.
The health benefits of Sugarcane are as follows:
1. Prevents Cancer
The minerals contained in sugarcane helps in the prevention of various kinds of cancer in the body because sugarcane is regarded as alkaline food which helps in maintaining and promoting the general health as it makes the environment not to be conducive for such growth.
2. Good for Diabetic Patients
Sugar-containing foods are one of the things a diabetic patient doesn't need, so since sugarcane even as the name implies contains lots of sugar, is it still beneficial for health since it might as well cause other sugar-related problems?.
But the truth is that diabetic patients especially those suffering from type-2 diabetes or any other person should have no fear about the sugar content in sugarcane because it just a natural sugar and not only that, it is considered to have a glycemic index which is low compared with other foods that contain sugar, which literally means that it doesn't trigger the rise in blood sugar because of its slow digestion and absorption rate in the body.
3. Protects the Liver
Just like some of the food, fruits and vegetables, sugarcane also contains antioxidants which help to prevent certain liver causing diseases due to high oxidative process in the body.
Not only that, it also helps the liver to function well especially in removing bilirubin from the blood after the red blood cells must have been broken down and is passed through stool as bile.
Sugarcane juice also help to reduce high levels of bilirubin to its normal level in order to prevent liver diseases and damage.
4. Boost the Immune System
The antioxidants which sugarcane contains also helps to improve the immune system as it aids in fighting infections.
5. Good Source of Energy

Eat These 10 Foods For A Healthy Immune System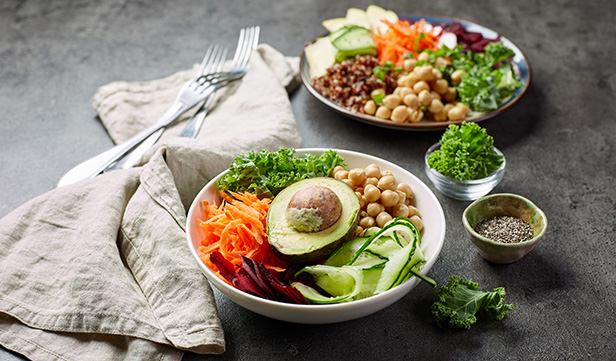 Your immune system helps protect you from various infections and conditions, such as colds and cough including other minor ailments, and is an important part of preventing allergies and cancers. In order to function properly, your immune system requires several nutrients that you can get from your diet every day. These nutrients include protein, vitamins A, C, and E, plus the minerals zinc and iron.
Probiotics are friendly bacteria found in some foods and can help balance the flora in your digestive system. They're not nutrients, but they are also helpful.
A balanced diet should provide all the nutrients and probiotics you need, but to be on the safe side, you can add these ten foods to your weekly meal plan. Each one is high in two or more of the nutrients needed to keep your immune system healthy.
Almonds
Almonds are easy to find in any grocery store. They're perfect as a healthy snack and can be added to salads and yogurt. Almonds are high in vitamin E that acts as an antioxidant in your body and helps immune system function.
Almonds are also high in iron and protein that are also essential for your immune system.
Avocado
Avocado is best known for being a rich source of monounsaturated fatty acids, similar to olive oil, but it's also a good source of vitamin E, vitamin C, iron, and zinc. Add avocado slices to a sandwich, make guacamole, or top a healthy salad with cubes of avocado.
Broccoli
One cup raw chopped broccoli almost a full day's worth of vitamin C, which is essential for immune system function because it helps stimulate the formation of antibodies. Broccoli is also an excellent source of vitamin A and is a good source of plant-based iron, which is also good for your immune system.
Kale
Kale is a cruciferous vegetable that's related to cauliflower, arugula, and broccoli. It's rich in so many nutrients including vitamin A, which is important for healthy skin and mucous membranes.
Kale also has plenty of vitamins C and E, iron, and zinc.
Mango
Mangos used to be a bit on the exotic side and weren't always easy to find in grocery stores. But, that's changed and today they're available in both the produce and freezer sections of most grocery stores. That's good because mangos are loaded with both vitamins A and C, plus they offer vitamin E.
Oysters
Oysters are good for your immune system because they're very high in zinc and an excellent source of protein and iron. Oysters also have a bit of vitamin A. Try oyster stew for dinner or have raw oysters as an appetizer. You'll find canned or fresh raw oysters in most grocery stores.
Red Sweet Peppers
Red sweet peppers are good for your immune system because they're high in both vitamins C and A. They also offer vitamin E.
Red sweet peppers are also low in calories, so they make a great addition to any meal – add them to omelets or saute them as a side dish.
Sweet Potatoes
Sweet potatoes are rich in vitamin A, and they also offer quite a bit of vitamin C, vitamin E, and a bit of plant-based iron. Sweet potatoes can be baked in the microwave or conventional oven and served with a bit of butter or maple syrup.
Tuna
Tuna is best known as a good source of omega-3 fatty acids, but it's also high in zinc, selenium, and protein that are all essential for immune system function. Tuna is quite a versatile fish. It can be eaten raw, seared, or grilled, or you can keep a few cans of tuna on hand for sandwiches and salads.
Yogurt
Yogurt is probably the best-known dietary source of probiotics that can give your immune system a boost, but it's also high in protein. You'll also get a bit of vitamin A and zinc.
Keep your yogurt nutritious by choosing plain yogurt and adding nuts, berries, and just a little honey.
On a final word eating a healthy balanced diet is a great way to ensure you get all the nutrients you need for good general health, but it also helps to boost your intake of these nutritious foods to make sure your immune system has the nutrients it needs to work properly. Adapted from verywell.com