Experts Review Africa's W/Cup Performances
Africa's six representatives encountered vastly differing fortunes at the 2010 FIFA World Cup, with Cameroon caught at one extreme after losing all three group games and Ghana proud torch bearers for the entire continent until their quarter-final defeat by Uruguay. Tidesports source caught up with an authority on each of the six teams to get the expert view on how their sides fared in South Africa.
South Africa: Clive Barker, Bafana Bafana coach from 1994 to 1997, leading them to CAF African Cup of Nations glory in 1996
I honestly think we should have done better. I was very disappointed to see us eliminated in the first round. It was a really tough group and it would have been an achievement to get out of it. We lacked experience. We should have finished more of our chances, especially in the first match against Mexico, which we should have won. Uruguay was a huge disappointment because we never got going in that game. We should have punished France more heavily and we deserved a bigger margin of victory. We had one of the best goalkeepers in the tournament in Itumeleng Khune. I've also noticed that the best teams in the competition have home-grown coaches and we should take inspiration from that. It's time now for us to focus on 2014 and avoid repeating the same mistakes.
Algeria: Rachid Mekhloufi, Les Fennecs coach from 1971 to 1972, 1975 to 1979 and again in 1985, as well as a mentor to the players during the 1982 FIFA World Cup in Spain
It was a good run but, as so often, you get the feeling they could have done better. With a bit more organisation, our performances would have been improved. They needed to prepare better for the competition and go into it a bit more relaxed. But I think this team reached its peak in qualifying. Their stand-out performance was against Egypt in the play-offs; the players outdid themselves then. Still, it has to be said that this team gave fresh hope to the Algerian people, who fell in love with their national team again.
That said, as far as I'm concerned the team played against its better instincts. We're best at going forward and I thought we were obsessed with defending. The match against England was a perfect example: we had a chance to beat a big team and we let it slip. It was as if nobody had given our players permission to shoot. The country needs to overturn its general vision of football. We need to make far-reaching efforts in terms of training youngsters and coaches. The generation of players born in 1982 is now coming of age and, if we integrate them as much as possible, the future of Algerian football will look brighter.
Cameroon: Alain Giresse, Gabon coach from 2006 to 2010, who took on the Indomitable Lions in qualifying for South Africa 2010 and at the Africa Cup of Nations in January
It's disappointing not to have collected a single point. I think they approached the first match against Japan very badly, even though it seemed well within their reach. After that, their targets changed and their approach to the competition changed. I thought they were better against Denmark, when they created a lot of chances and deserved to win. That defeat put an end to their dreams, but I wasn't really that surprised. They performed at the same level as at the African Cup of Nations – not the level they displayed in the qualifiers, when they were very strong. They seem unable to make the next step up. The problem is that after all these months it's still not obvious what the best starting line-up is. Despite what everyone said, I felt that Samuel Eto'o was motivated. He was always trying to take the team as far as he could. The potential is there and this is a competitive squad, so I'm not too worried about their future.
Côte d'Ivoire: Robert Nouzaret, Elephants coach from 1996 to 1998, and from 2002 to 2004
There were improvements compared to 2006. It's a shame they found themselves in such a tough group again. I'm disappointed because they could have done better if they'd taken more risks. I'm thinking about the [0-0 draw] with Portugal in particular. They wanted to make up for their disappointing African Cup of Nations campaign by tightening up in defence. As a result, they forgot to exploit their greatest strength: their power going forward. When you have a team as talented as this one, there's no point adapting yourself to your opponents. Sacking Vahid Halilhodzic so close to the tournament was risky. He was the best man to sort things out and his only mistake was not having won the African Cup of Nations – not everyone can win it. Despite all his experience, Sven Goran Eriksson arrived a bit late to really improve things. His dream was to take four points and he did that, but it wasn't enough to avoid elimination. The generation of players that contested the 2008 Olympic Games is now coming of age; surrounded by senior players, they could bring a lot of hope. The golden generation will nonetheless have to get over its frustration and put in the necessary effort to finally win something – starting with the next African Cup of Nations.
Ghana: Claude Le Roy, Black Stars coach from 2006 to 2008
I'm extremely sad for them. I called the players right at the end of the quarter final game and told them they could be proud. It must be a terrible feeling to come so close to a World Cup semi-final and miss out. The team demonstrated plenty of maturity and was very well balanced. They played the kind of football that was expected of them. If Michael Essien had been there, I'm certain Ghana would have reached the semis. They lacked a player of his calibre as he's one of the most complete players in the world. He's not only capable of doing everything, he does it all well. I was dazzled by Anthony Annan. I found him at Hearts of Oak when he was playing as a right winger and as soon as I moved him into defensive midfield, I felt he could be great. He's an extremely intelligent player. The defence was very satisfying and Richard Kingson was top quality; he's an underrated goalkeeper. They need to continue working and keep pushing themselves to avoid resting on their laurels. The goal now is to win the next African Cup of Nations.
Nigeria: Bora Milutinovic, Super Eagles coach from 1997 to 1998, including at the 1998 FIFA World Cup in France
I'm not really surprised to have seen this team fail as I know the problems they tend to encounter well. Nigeria is a country that's overflowing with talent, but there's an impatience there. They had a good African Cup of Nations campaign in Angola, where they finished third, but in spite of that they decided to change coach. Personally, I thought Shaibu Amodu had done a very good job. I have a lot of respect for Lars Lagerback, but he didn't have enough time to get his message over to the players. It's very difficult to build a competitive team in such a short space of time, as the players have to quickly take on board a new philosophy and new working methods. On an individual level, Vincent Enyeama proved that he's a great goalkeeper and the generation of players who contested the 2008 Olympics also impressed: namely Chinedu Ogbuke Obasi, Victor Obinna, Peter Odemwingie and Sani Kaita. They showed that Nigeria is brimming with talent.
Athletics: Okagbare Begins Preparation For Tokyo 2020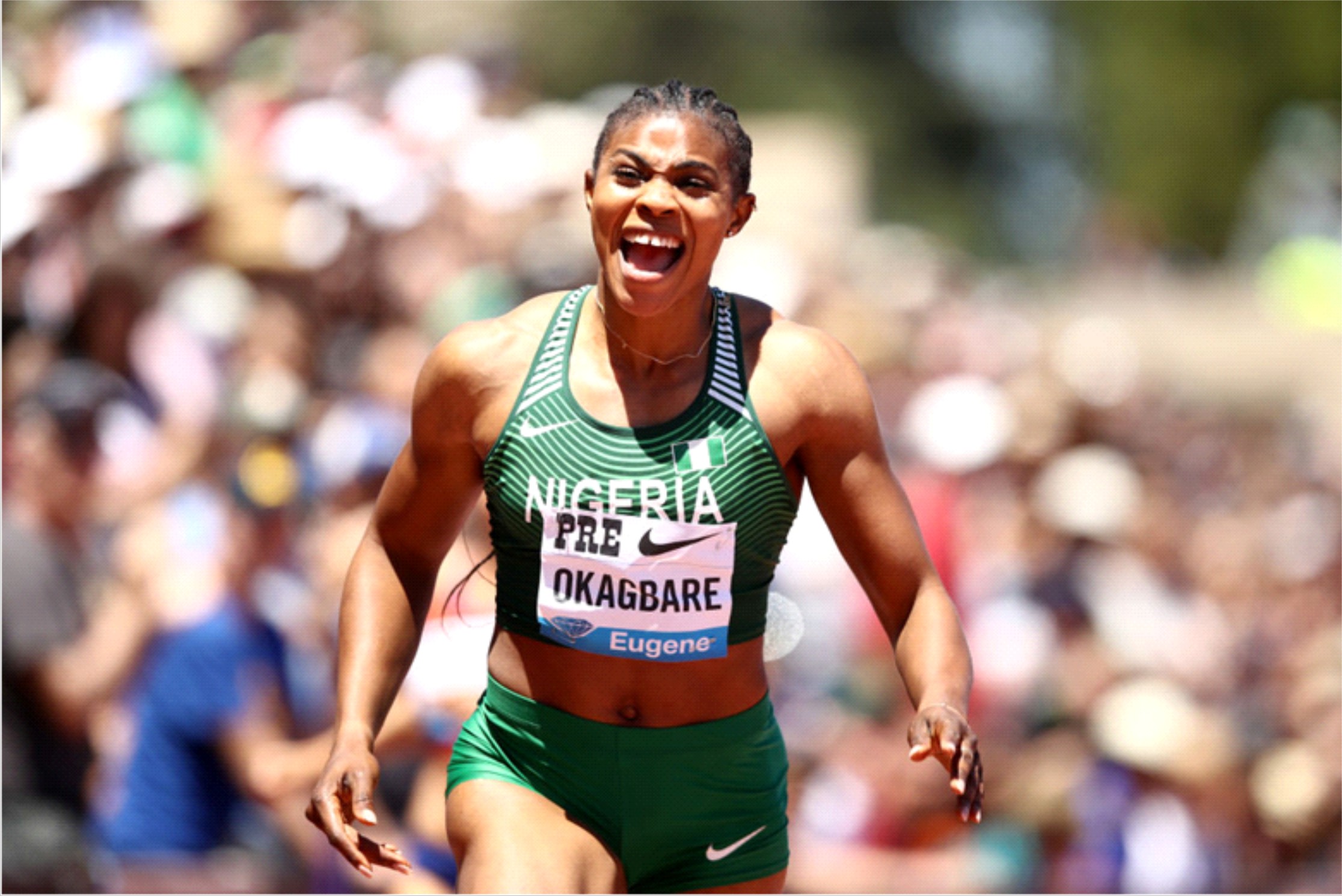 Blessing Okagbare, yesterday started her preparations for the Tokyo 2020 Olympics at the National Trials.
The opening day of the Tokyo 2020 National Trials will see Okagbare competing in the 100m against highly rated Grace Nwokocha
Okagbare, the 8th time national champions is the favourite to win the event again, but Grace Nwokocha remains one of her biggest threats.
The American-based track queen won the championship from 2009 to 2014 and returned to win the 2016 edition after missing out in 2015.
Despite her qualification for the Olympics, Okagbare will be hoping to continue her winning streak and go to the Olympics in high spirits.
Apart from the 100m finals expected to take place in the afternoon, there will be shotput men final with all eyes on  Chukwuebuka Enekwechi.
LAA Holds Lucrative Track Meet, Next Week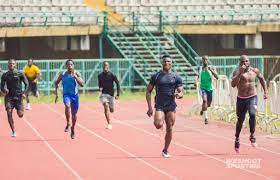 The Lagos State Athletics Association has announced it would be holding a lucrative Athletics Meet on Thursday, June 24, 2021, at the Teslim Balogun Stadium.
Yussuf Alli, who is the Meet Director for the Lagos Open Athletics Championship, made the disclosure on Wednes-day even as he revealed that arrangements were in top gear to have an elite cast of athletes in the one-day meet.
According to Alli, the Lagos Open Athletics Championship will simultaneously serve as a qualifying window for the Tokyo Olympics as well as a preparatory event for athletes that have already qualified for the sporting showpiece.
"This is another fantastic window for those seeking to qualify for the Tokyo Olympics as well as those seeking quality competition to stay in shape for the Olympics," Alli said.
"The Lagos State Athletics Association, which is one of the most vibrant in the country, is out to organise a world-class event that would be the talk of the town as we count down to Tokyo,"  he added.
The list of events to be competed for at the Lagos Open Athletics Championship include, the 5,000 meters, 400 meters hurdles, 100 meters, 800 meters, 400 meters and 100 meters.
There would also be quality action in the 4×100 meters open, 4×100 meters open and 4×400 meters mixed relay.
Long jump, High jump, Triple jump, Shot put as well as  4×100 secondary schools relay and 4×100 secondary schools relay have all been pencilled down for the maiden Lagos Open Athletics Champion-ship.
Organisers have assured that the top three finishers across all the events will receive handsome prizes for their efforts.
S' Falcons Bow To World Champions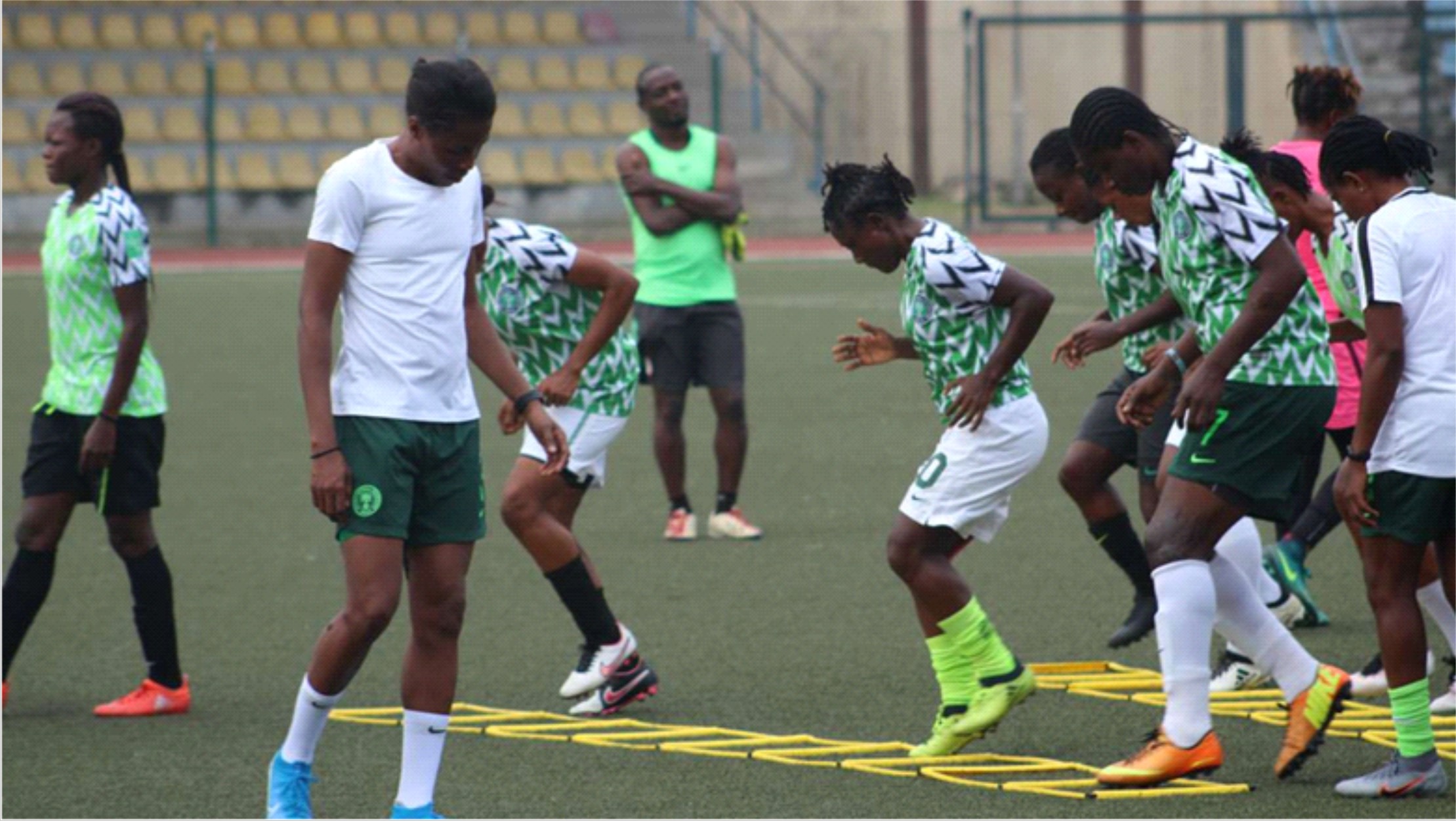 The Super Falcons of Nigeria lost 2-0 to world champions, USA, in their final Group game at the 2021 Summer Series in Texas, USA.
The result means the African champions failed to win any of their three matches at the invitational tourna-ment, drawing one and losing the other two.
Kristen Press gave the Americans the lead on the stroke of half time, and before Lyn Williams killed Falcons hope of getting a draw with the second goal on the dot of 90 minutes.
With the victory, the world number one has now gone 42 games without tasting a defeat .As for the Falcons, the aim of participating in the Summer Series was to prepare them for a crucial 2022 African Women's Champion-ship eliminator against perennial rivals, Ghana in October.
The African Women's Championship will serve as qualifiers for the 2023 World Cup in Australia and New Zealand.