Cosmic Hotel, Stop-Shop For African Cuisines
Cosmic Hotel and Suites is a one-stop shop at best for African and continental cuisines and every guest is given a treat of pleasure.
To have hip dining, head to the hotel's classic restaurant which overflows with African cuisines such as Afang soup, all types  of native soups and continental dishes with a traditional touch. So maybe you are in need of a more intimate dining experience, the hotel's restaurant is not to be missed. This cozy restaurant, with its bright walls aglow with candle light serves riverine and other Nigerian dishes so that even if you are a visitor to Rivers State you can always feel at home as you are served your cultural food without missing your local touch. It is a place that you will always find what you want and what you are used to because Comic has created different dinning concepts and options to suit every individual guest.
The hotel's bush bar is the social heart of the hotel. Its soothing and friendly ambience is ideal for relaxing, organising professional meetings or just enjoying a pre-dinner drink accompanied with bush meat with friends and family. So after a busy day's work why not head to the hotel's bush bar to have a relaxed evening.
Its rooms are designed to ensure optimal comfort and services. If you want to escape the bustle of the Port Harcourt city, a windy drive will take you to the consummately furnished rooms of the hotel. And for those on tour or business trips, the hotel's luxury collection is an ideal romantic add-on after a few days in the Garden City.
Situated at Elewa Avenue, opposite Jefton, off East-West Road, Eliowhani, Port Harcourt, Cosmic Hotel and Suites which is a division of Csmic Logistics and Strategy Ltd also offers outdoor catering services, event management among others.

Eat These 10 Foods For A Healthy Immune System
Your immune system helps protect you from various
infections and conditions, such as colds and cough including other minor ailments, and is an important part of preventing allergies and cancers. In order to function properly, your immune system requires several nutrients that you can get from your diet every day. These nutrients include protein, vitamins A, C, and E, plus the minerals zinc and iron.
Probiotics are friendly bacteria found in some foods and can help balance the flora in your digestive system. They're not nutrients, but they are also helpful.
A balanced diet should provide all the nutrients and probiotics you need, but to be on the safe side, you can add these ten foods to your weekly meal plan. Each one is high in two or more of the nutrients needed to keep your immune system healthy.
Almonds
Almonds are easy to find in any grocery store. They're perfect as a healthy snack and can be added to salads and yogurt. Almonds are high in vitamin E that acts as an antioxidant in your body and helps immune system function.
Almonds are also high in iron and protein that are also essential for your immune system.
Avocado
Avocado is best known for being a rich source of monounsaturated fatty acids, similar to olive oil, but it's also a good source of vitamin E, vitamin C, iron, and zinc. Add avocado slices to a sandwich, make guacamole, or top a healthy salad with cubes of avocado.
Broccoli
One cup raw chopped broccoli almost a full day's worth of vitamin C, which is essential for immune system function because it helps stimulate the formation of antibodies. Broccoli is also an excellent source of vitamin A and is a good source of plant-based iron, which is also good for your immune system.
Kale
Kale is a cruciferous vegetable that's related to cauliflower, arugula, and broccoli. It's rich in so many nutrients including vitamin A, which is important for healthy skin and mucous membranes.
Kale also has plenty of vitamins C and E, iron, and zinc.
Mango
Mangos used to be a bit on the exotic side and weren't always easy to find in grocery stores. But, that's changed and today they're available in both the produce and freezer sections of most grocery stores. That's good because mangos are loaded with both vitamins A and C, plus they offer vitamin E.
Oysters
Oysters are good for your immune system because they're very high in zinc and an excellent source of protein and iron. Oysters also have a bit of vitamin A. Try oyster stew for dinner or have raw oysters as an appetizer. You'll find canned or fresh raw oysters in most grocery stores.
Red Sweet Peppers
Red sweet peppers are good for your immune system because they're high in both vitamins C and A. They also offer vitamin E.
Red sweet peppers are also low in calories, so they make a great addition to any meal – add them to omelets or saute them as a side dish.
Sweet Potatoes
Sweet potatoes are rich in vitamin A, and they also offer quite a bit of vitamin C, vitamin E, and a bit of plant-based iron. Sweet potatoes can be baked in the microwave or conventional oven and served with a bit of butter or maple syrup.
Tuna
Tuna is best known as a good source of omega-3 fatty acids, but it's also high in zinc, selenium, and protein that are all essential for immune system function. Tuna is quite a versatile fish. It can be eaten raw, seared, or grilled, or you can keep a few cans of tuna on hand for sandwiches and salads.
Yogurt
Yogurt is probably the best-known dietary source of probiotics that can give your immune system a boost, but it's also high in protein. You'll also get a bit of vitamin A and zinc.
Keep your yogurt nutritious by choosing plain yogurt and adding nuts, berries, and just a little honey.
On a final word eating a healthy balanced diet is a great way to ensure you get all the nutrients you need for good general health, but it also helps to boost your intake of these nutritious foods to make sure your immune system has the nutrients it needs to work properly. Adapted from verywell.com

Surprising Health Benefits Of Sugarcane, Sugarcane Juice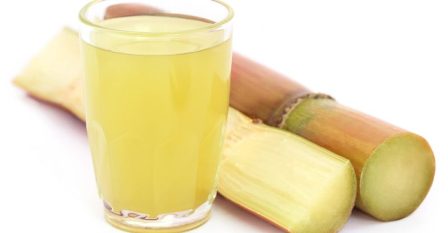 Sugarcane is known for its high sugar content which makes it the main source for sugar production, and because of this reason, it has been debated by many whether it is good for health or not when consumed.
Sugarcane apart from its high sugar contents contains also some minerals which are of great benefits to the body which includes potassium, calcium, magnesium, iron, manganeseand other nutrients and more which are mainly in low content. Its juice contains also vitamins.
The health benefits of Sugarcane are as follows:
1. Prevents Cancer
The minerals contained in sugarcane helps in the prevention of various kinds of cancer in the body because sugarcane is regarded as alkaline food which helps in maintaining and promoting the general health as it makes the environment not to be conducive for such growth.
2. Good for Diabetic Patients
Sugar-containing foods are one of the things a diabetic patient doesn't need, so since sugarcane even as the name implies contains lots of sugar, is it still beneficial for health since it might as well cause other sugar-related problems?.
But the truth is that diabetic patients especially those suffering from type-2 diabetes or any other person should have no fear about the sugar content in sugarcane because it just a natural sugar and not only that, it is considered to have a glycemic index which is low compared with other foods that contain sugar, which literally means that it doesn't trigger the rise in blood sugar because of its slow digestion and absorption rate in the body.
3. Protects the Liver
Just like some of the food, fruits and vegetables, sugarcane also contains antioxidants which help to prevent certain liver causing diseases due to high oxidative process in the body.
Not only that, it also helps the liver to function well especially in removing bilirubin from the blood after the red blood cells must have been broken down and is passed through stool as bile.
Sugarcane juice also help to reduce high levels of bilirubin to its normal level in order to prevent liver diseases and damage.
4. Boost the Immune System
The antioxidants which sugarcane contains also helps to improve the immune system as it aids in fighting infections.
5. Good Source of Energy

Eat These 10 Foods For A Healthy Immune System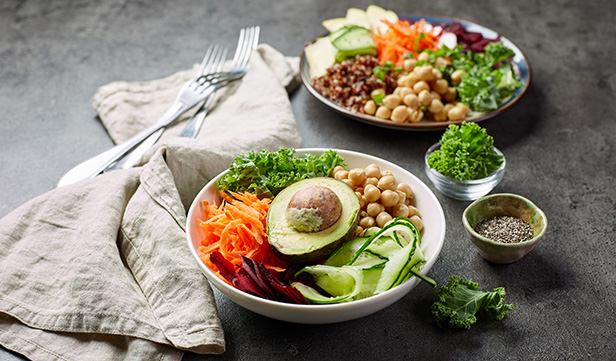 Your immune system helps protect you from various infections and conditions, such as colds and cough including other minor ailments, and is an important part of preventing allergies and cancers. In order to function properly, your immune system requires several nutrients that you can get from your diet every day. These nutrients include protein, vitamins A, C, and E, plus the minerals zinc and iron.
Probiotics are friendly bacteria found in some foods and can help balance the flora in your digestive system. They're not nutrients, but they are also helpful.
A balanced diet should provide all the nutrients and probiotics you need, but to be on the safe side, you can add these ten foods to your weekly meal plan. Each one is high in two or more of the nutrients needed to keep your immune system healthy.
Almonds
Almonds are easy to find in any grocery store. They're perfect as a healthy snack and can be added to salads and yogurt. Almonds are high in vitamin E that acts as an antioxidant in your body and helps immune system function.
Almonds are also high in iron and protein that are also essential for your immune system.
Avocado
Avocado is best known for being a rich source of monounsaturated fatty acids, similar to olive oil, but it's also a good source of vitamin E, vitamin C, iron, and zinc. Add avocado slices to a sandwich, make guacamole, or top a healthy salad with cubes of avocado.
Broccoli
One cup raw chopped broccoli almost a full day's worth of vitamin C, which is essential for immune system function because it helps stimulate the formation of antibodies. Broccoli is also an excellent source of vitamin A and is a good source of plant-based iron, which is also good for your immune system.
Kale
Kale is a cruciferous vegetable that's related to cauliflower, arugula, and broccoli. It's rich in so many nutrients including vitamin A, which is important for healthy skin and mucous membranes.
Kale also has plenty of vitamins C and E, iron, and zinc.
Mango
Mangos used to be a bit on the exotic side and weren't always easy to find in grocery stores. But, that's changed and today they're available in both the produce and freezer sections of most grocery stores. That's good because mangos are loaded with both vitamins A and C, plus they offer vitamin E.
Oysters
Oysters are good for your immune system because they're very high in zinc and an excellent source of protein and iron. Oysters also have a bit of vitamin A. Try oyster stew for dinner or have raw oysters as an appetizer. You'll find canned or fresh raw oysters in most grocery stores.
Red Sweet Peppers
Red sweet peppers are good for your immune system because they're high in both vitamins C and A. They also offer vitamin E.
Red sweet peppers are also low in calories, so they make a great addition to any meal – add them to omelets or saute them as a side dish.
Sweet Potatoes
Sweet potatoes are rich in vitamin A, and they also offer quite a bit of vitamin C, vitamin E, and a bit of plant-based iron. Sweet potatoes can be baked in the microwave or conventional oven and served with a bit of butter or maple syrup.
Tuna
Tuna is best known as a good source of omega-3 fatty acids, but it's also high in zinc, selenium, and protein that are all essential for immune system function. Tuna is quite a versatile fish. It can be eaten raw, seared, or grilled, or you can keep a few cans of tuna on hand for sandwiches and salads.
Yogurt
Yogurt is probably the best-known dietary source of probiotics that can give your immune system a boost, but it's also high in protein. You'll also get a bit of vitamin A and zinc.
Keep your yogurt nutritious by choosing plain yogurt and adding nuts, berries, and just a little honey.
On a final word eating a healthy balanced diet is a great way to ensure you get all the nutrients you need for good general health, but it also helps to boost your intake of these nutritious foods to make sure your immune system has the nutrients it needs to work properly. Adapted from verywell.com