Nigeria: Leadership By Example?
These days as we approach 2011, the tempo of activities both political and anti-Nigeria by our Nigerian leaders seem to be on the rise. As if that was not bad enough, our now super chickens formerly Super Eagles fumbled out of the World Cup for which Kaitas, Aiyegbenis, Kanus, NFF and Lagerback of this world can explain.
How much of Nigeria's money went into our two weeks participation in the fiesta, no one will ever know, especially with several scores of legislators, their girlfriends and concubines all part of the party in our traditional squandermania style.
Despite a veiled denial by Steward Dora and what at best I see as an attempt at accusing a dead man, we still don't know how much will go into a one day event in the name of marking our golden jubilee. As it stands, it is still N10billion  for the 'owambe' party in a nation that hardship walks in the broad daylight.
Come to think of it, the lower chamber of the National Assembly was in a show of shame last week. The House of Representatives resorted to karate on the same day the super chickens in South Africa were being dealt with by the Koreans to delightful kungfu football.
While everyone has condemned their actions, the Peoples Democratic Party (PDP) has even called them and the progressives as they called themselves suspended. The fact remains that with the millions and billions of naira at stake for doing nothing, words such as shame, embarrassment, public odium, and ridicule are strange. The nation will continue to be at war with herself.
My colleague and one-time fellow editor at Leadership Newspapers, now with Thisday Emmanuel Bello, sent this to me "Obama earns about $400,000 per annum and then Mark gets some N1.2million per annum as principal that does nothing". Any doubts regarding why we are doomed? I don't believe we are doomed, I only see reasons why I must serve my nation and by fire, by force.
Courtesy of my friend and brother, Baba Adam…"Current Nigerian senator's benefits or allowances is N48 million per quarter X 4 quarters = N192 million per year (US$1.28 million per year).  That is currently a Nigerian Senator earns 7.36 times their U.S. counterparts!
The Nigerian Senators want their allowances to be increased to N95 million per quarter X 4 quarters = N380 million per year [US$2.53 million per year].  That is US$10.13 million in 4 years!  Hhhhmmm…for the 90% of Nigerians,  no clean drinking water, stable electric power, basic education, dependable health-care, productive employment, social security for the elderly, public security, good roads, etc..
In 2008, Nigeria allocated N60 billion ($400,000,000- – four hundred million US dollars) for Senator's and House of Representative members spend N60bn.
Below is a Nigerian Senator's minimum wage… you can call this the high cost of bad governance
 1.  Basic Salary 2,484,242.50
2.  Furniture Allowance @ 300%     7,452,727.50
3.  Newspaper @ 50%  1,242,121.25
4.  Wardrobe @ 25% 621,060.63
5.  Recess @ 10% 248,424.25
6.  Accommodation @ 200% 4,968,485.00
7.  Utilities @ 30% 270,024.55
8.  Domestic Staff @ 75% 1,863,181.88
9.  Entertainment @ 30%  745,272.75
10. Hardship Allowance @ 50%  1,242,121.25
11. Consistency Allowance @ 200% 4,968,485.00
12. PA @ 25% 621,060.63
Total:     26,727,207.17
By the way, last year the Nigerian Senators' passed 'WHOPPING' 13 bills.
Currently, Nigeria have messed up priorities. In 2008, the Nigerian government allocated N8.3 billion ($55,333,333 — fifty five million dollars) for research at all the tertiary institutions.
Note in 2005, USA universities spent $45.8 billion. Thus USA institutions spend 828 times on research!  India and China also spend billions on research.
"The House received N11 billion for 2008 and 2009 and expended N9billion. A majority of House members have no clue on details of the expenditure purportedly made from this colossal sum. The Speaker authorised a spurious, vexatious and reckless expenditure profile at a time when there is so much economic hardship, massive unemployment and neglected infrastructure in the country."
"On May 28, 2008, the Speaker and the Body of Principal Officers approved the purchase of four units of Range Rover (V8) Jeeps, three units of Mercedes Benz S-600 cars for the use of the Speaker and his Deputy costing N335, 500, 000." And you say it is not sweet to serve Nigeria?
Members of the lower House bought for themselves LCD 40 Samsung LNS 341 at N525,000 per unit. Multiply that by the 360 members and you tell me that we are still not suffering 'gowonoria' a disease that started during the Gowon era…too much money, problem of how to spend it.
Dressed in their blue and white uniforms, some 75 students of the City Royal Secondary School (CRSS), Nyanya in Abuja watched in silence as representatives fought themselves, often rising from their seats, and at other times craning their necks to witness the rowdy session.
They were wide-eyed, stared at themselves, and dumbstruck all through. They watched as their leaders fought not because of providing good roads, not because of improving the health infrastructure, not as a result of a collapsing educational system but because the loot did not go round. One of the kids reportedly asked a Journalist "Sir, how much is 9Billion Naira"? One can only imagine what was in the child's mind.
We live in dangerous times in Nigeria, but very few people really care, In Ogun State its 30billion, In Plateau State, some N6billion frozen by EFCC secretly, in Lagos, two years after it was built a portion of the over N5 billion LASU-Iba road built by the Lagos State Government collapsed. In Kano, the governor's anointed was recently guest of EFCC. Everywhere you turn in the entire nation its stealing and thieving galore, you begin to ask, so what is EFCC really doing?
As an observing guest, Jonathan is in Canada with some 140 aides, even 50, is it not crazy? My answer is no, infact he should have gone with the 36 governors their deputies, all the Ministers and the entire National Assembly, after all to serve Nigeria is by FORCE!
To serve Nigeria is by force, it is lucrative, you steal without a single shot fired, and you can be rest assured after some noise everyone forgets.
Like the Sanusi Tsunami, now forgotten, all the Ibrus, Erastus of this world somewhere chopping their monies. The UK is more determined at getting Ibori than we are. IBB, making all sorts of noise, the north preaching morality, Jonathan, hiding under the garment of sensitivity of the polity, we just make noise and gradually we shut up—an easily excitable people!
With over 50 political parties, everyday, everywhere it is PDP against PDP. After 11 years of democracy, it's been motion without movement. We have been covered by an umbrella that best depicts everything that is wrong with our society.
I have desisted a long time to speak plenty grammar when discussing the Nigerian malaise, not because I don't know how to go isms, and zun, tun zi, but because I believe that our problems are not the worst and we can surmount it if we want to, but sadly a small minority and thieving class is bent on frustrating change. Monkey no fine but im mama like, no place like naija. We shall overcome one way or the other, Insha Allah!
 Dickson is the Editor, burningpot.com
Prince Charles Dickson
'Reps Passed 88 Bills In Two Years'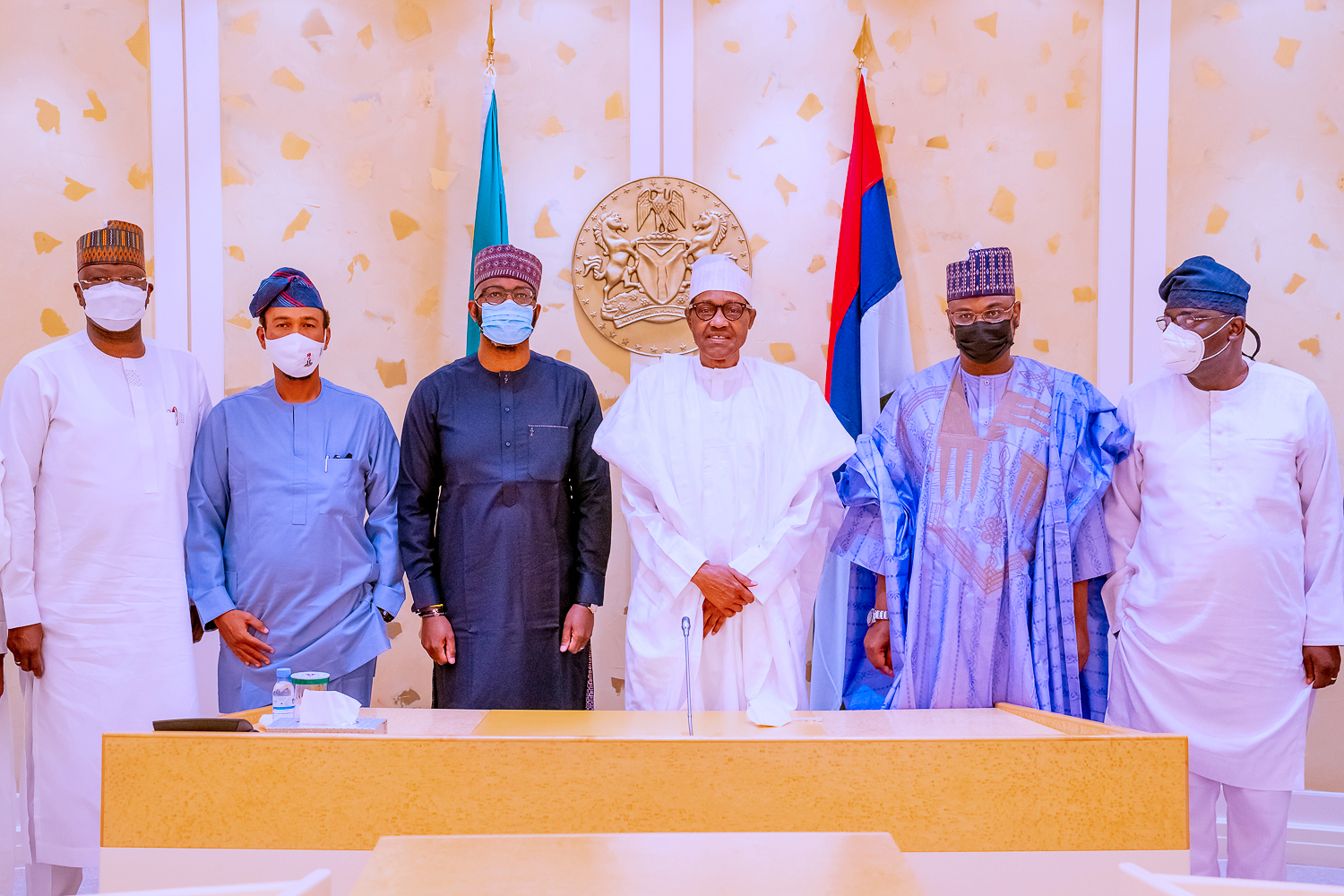 The House of Representatives has passed 88 bills out of 1407 bills in the past two years, its spokesperson, Benjamin Kalu (APC, Abia) has said.
The House clocked two years on June 11 and has two years left.
Mr Kalu had earlier released different data on the status of legislative activities. However, The Tide source is yet to independently verify this latest data.
Mr Kalu had claimed that the House considered 853 bills and 41 of them passed, in the previous statement.
According to the new statement released on Friday, a total of 554 bills were introduced between June 2020 and June 2021. It was a sharp decline considering that the House introduced 853 bills between June 2019 and June 2020.
Although the decline could be blamed on the outbreak of Covid-19.
"The accurate number of bills considered by the 9th House of Representatives as of June 10, 2021 is 1407 out of which the House has passed 88 bills.
"Additionally, the accurate number of motions considered by the 9th House of Representatives as of June 10, 2021, is 730 out of which the House has made 98 resolutions on security issues."
The data released by the lawmaker shows that while the introduction of bills has been easy, the progression of bills has been very slow.
A total of 942 bills are awaiting second reading, only 327 bills have been referred to committees, and 79 are awaiting committee of the whole consideration.
Within the same period, 730 motions were considered by the House. However, out of the 663 referred to committees, only 40 reports have been laid, and only six have been considered by the House.
Legislative activities suffered a great deal in 2020 due to the breakout of Covid-19. The National Assembly was shut down for about two months between March 2020 and May 2020.
At a point, the plenary was reduced to once a week.
However, the lawmakers did not help the situation by embarking on holidays at the slightest opportunity, thereby missing deadlines on passage of key legislation.
Also, a review of the legislative agenda of the House by The Tide source shows that the lawmakers are far behind in fulfilling their agenda.
Accord To Contest In 12 LGAs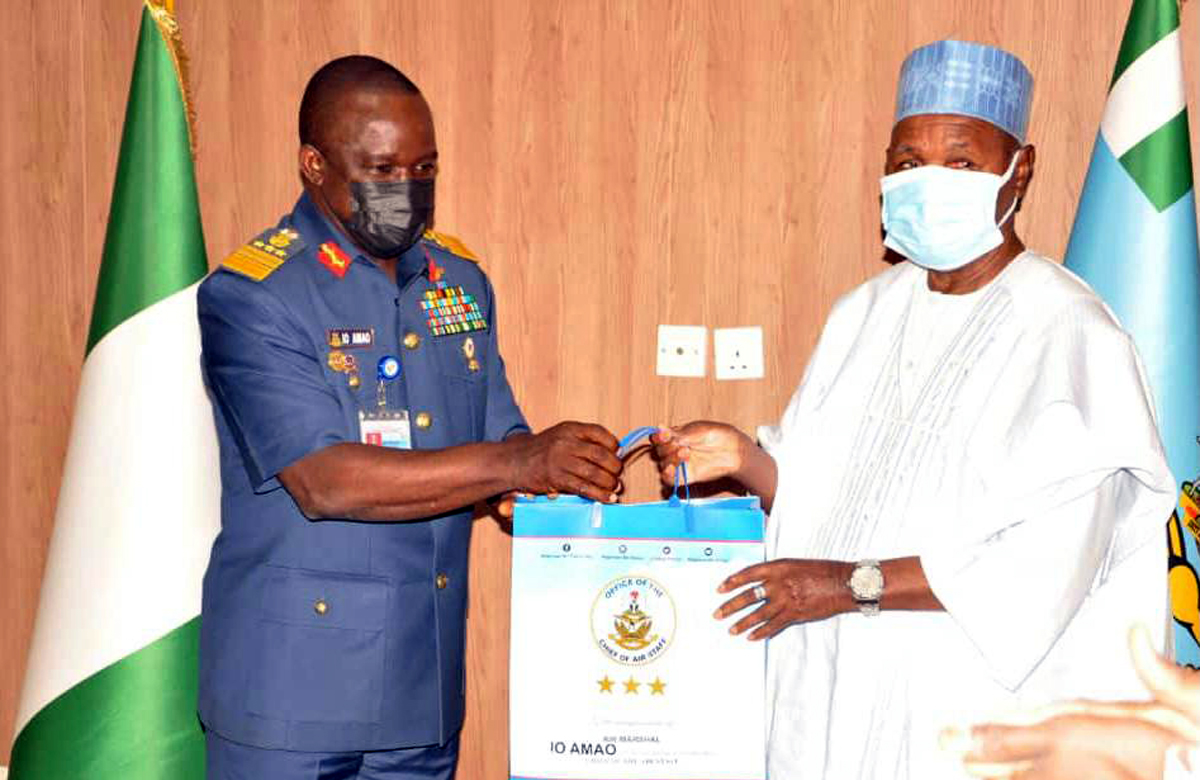 Accord Party plans to contest only in 12 local government councils and 37 local council development areas at the July 24 council polls in Lagos State.
Its Publicity Secretary, Dele Oladeji, told newsmen in Lagos, yesterday that the party chose to contest only in its areas of strength rather than dissipate energy across the state.
He said Accord Party would contest chairmanship and councillorship seats in Somolu, Mushin, Odi-Olowo, Igando-Ikotun, Agbado Okeodo, Agege, Alimosho, Apapa, Lagos Mainland, Ikorodu, Oshodi/Isolo, and Ifako-Ijaiye LGAs/LCDAs.
Oladeji said that the party had a good outing in these councils at the last council elections in 2017.
"We are set for the election and we are competing in our local governments of strength where we won in 2017.
"We are set to repeat the same feat and even win more than the eight councillorship seats we won in 2017 to become the only opposition party in the local government administration in Lagos State,'' he said.
Oladeji said that the party was ready to go to court wherever its mandate was stolen as it did in 2017 local government elections.
"As against 2017 when we went to court only in few areas to get back our rigged mandate, this year, we will go to court in any number of local government areas where our mandate is perceived to have been stolen through rigging.
"As the only opposition party in the local government's administration of Lagos State, we have retained the abiding hope of Lagos residents as the alternative party."
Okorocha Cautions Igbos On Secession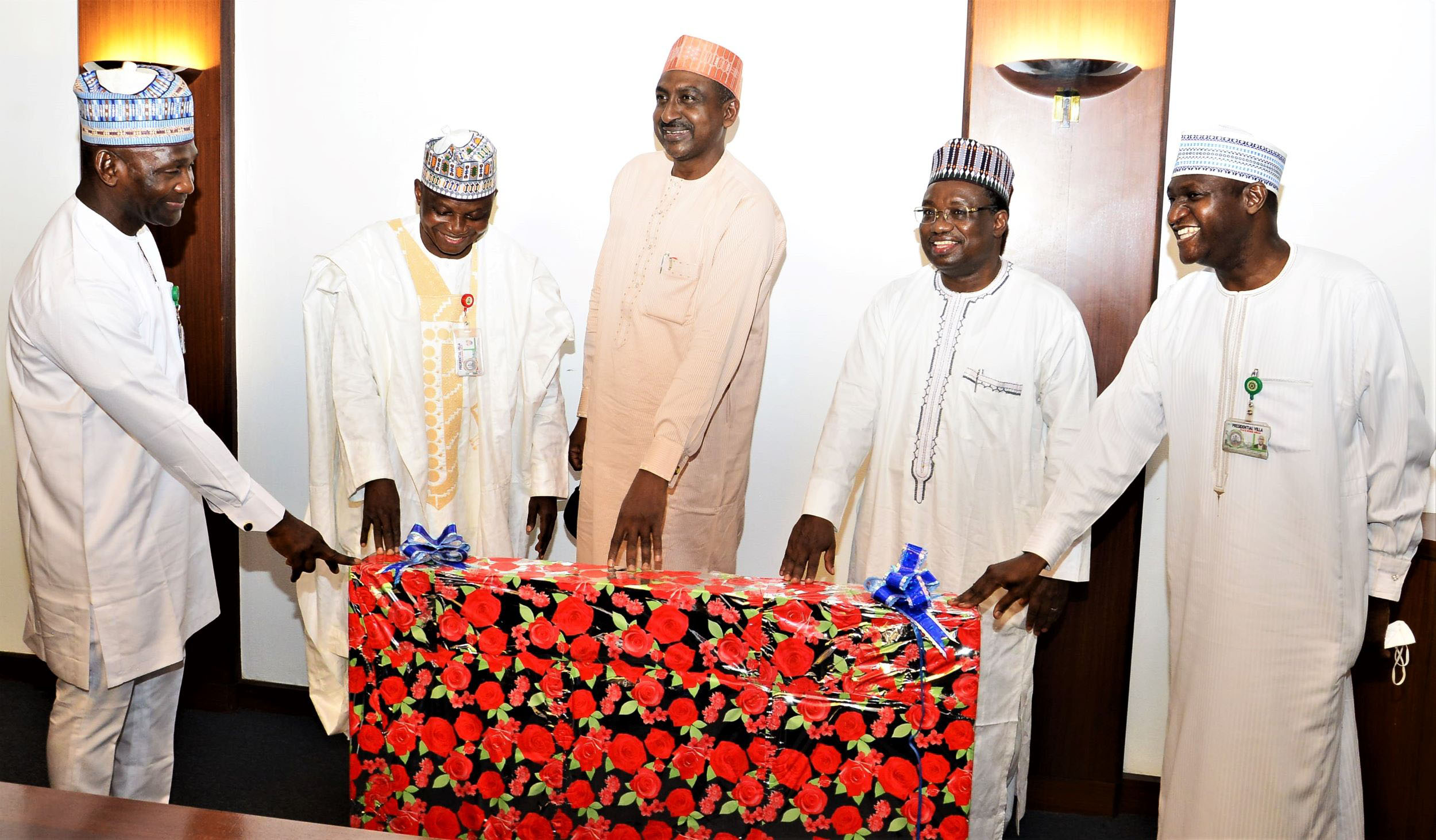 The Senator representing Imo West, Rochas Okorocha, has cautioned the South-East against their agitations for Nigeria's breakup.
Okorocha warned that Igbos would be the worst hit if Nigeria breaks up.
The former Imo State Governor spoke in Abuja while addressing some women groups yesterday.
Okorocha stressed that the South- East should push towards fixing the country and not its disintegration.
The lawmaker stressed that Igbos are nationalistic in nature, hence they should dismiss the urge for Nigeria's disintegration.
He said: "It is only an Igbo man that goes to a place and remains put in that place, buys a land and builds a house for his family without feeling insecure. The Igbos will lose more if Nigeria divides.
"Most Nigerian leaders who were successful had one thing or the other to do with the Igbos. It is either they married Igbo women or had some links with them. I can call names like, former President, Obasanjo; former Vice President, Atiku Abubakar, Buba Marwa, just to name a few".
South-East groups like the Indigenous People of Biafra, IPOB, and the Movement for the Actualization of Sovereignty State of Biafra, MASSOB, have been agitating for the disintegration of Nigeria.
IPOB led by Nnamdi Kanu has been in the forefront, calling for Biafra's actualisation.