Rastafarian Tasks Reggae Artistes On Concerts
A Port Harcourt-based showbiz personality and Reggae artiste, Ras Arthur Umeh has expressed delight over the vibrant entertainment industry in Rivers State, particularly the music clan which he said has produced notable musicians in the country.
He said "our artistes are doing very well and are competing favourably with their counterparts in other states".
Ras Umeh who spoke with The Tide Entertainment recently, contended that reggae music in particular had not done well in recent times, because most music fans in the state prefer Hip-hop, RnB and Gyration music which he said had taken centre stage, while Reggae is facing serious decline.
According to him, Rivers State can boast of good reggae artistes, but due to lack of funds and encouragement they have not been able to release new albums or to organise regular shows which will help to revive the music genre and make it more appealing to fans and music lovers in the state. He maintained that a Port Harcourt-based reggae outfit, Isroko Sound Production has done a lot to promote reggae music in the state through various concerts and urged others to emulate the organisation.
On his exploits in the industry, the Rastafarian said he started playing reggae music in 1981 at the age of 13 years and through the music he had visited 18 countries in the world including England, Holland, Germany, Australia and Ghana amongst other. He also speaks nine languages which include English, Arabic, Shanty, French etc.
The reggae master also has some albums to his credit such as "Voice of Zion released in 1997, under the defunct New Dove music label and 'Voice from the Ghetto among others. The Okija, Anambra State-born reggae star stated that today he is into music production and assisting to bring up budding reggae artistes through promotions and recording of their songs.
He said as a Disco Jockey (DJ) he has played in many nite clubs in the Garden City such as the defunct O.J. Maroni, Studz Aristo House Emma Chez and Tariebi Gardens. Others are Lulus, Nite Bus, Bootleggers, Maxi class, Mr. Smith Muriela, Rollingstone and D-Daniels amongst others.
The showbiz personality stressed that before now, one could easily count 20 nite clubs within Port Harcourt metropolis, but today most of them have been closed down while only a few are now functional. He however, remarked that though nite clubs business in the state had declined, the state is still a force to be reckoned with in the entertainment industry in Nigeria.
The seasoned musician enjoined musicians in the state not to relent in their chosen profession because there is always light at the end of the tunnel. He stressed that music is an enviable profession and musicians are well respected all over the world. He said apart from the fame and wealth it gives to the artistes, music also contributes to the economic development of the country and generates employment opportunities.
BET 2019: Falz, Only Nigerian Rapper Nominated For Awards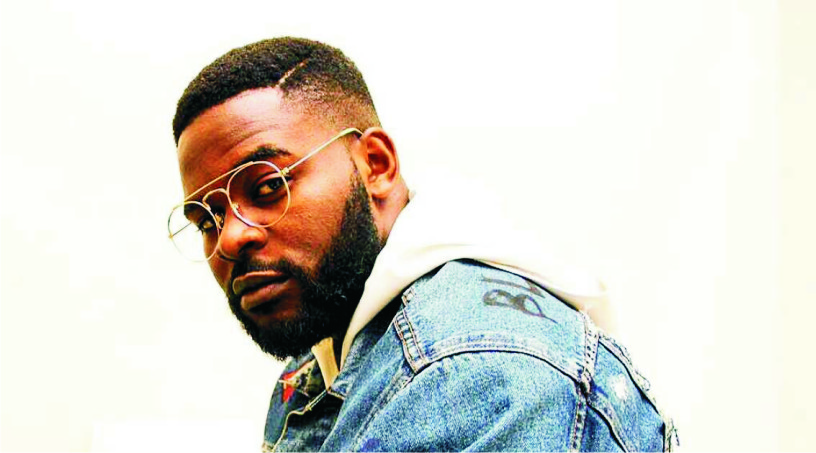 Nigerian rapper and actor, Falz (the Bahd Guy) has been unveiled alongside other international artistes as nominees for the 2019 BET Hip-Hop Awards.
The 28-year-old rapper was nominated in a new category BET launched to honour artists from around the world.
Falz contends with artistes from Africa, Europe and Canada for the new Best International Flow.
This year's nominee list, which was released yesterday by Billboard sees Cardi B leading the pack with 10 nominations.
Following closely are DJ Khaled, Travis Scott, and J.Cole with an astonishing 8 nominations each.
Drake, who led the 2018 nominations, falls to third most nominations this year with 7 nods.
The 2019 BET Hip Hop Awards will air Tuesday (October 8) at 8 pm EST on BET internationally and BET Africa on October 9.
Yvonne Chaka-Chaka Condemns Xenophobia In S'Africa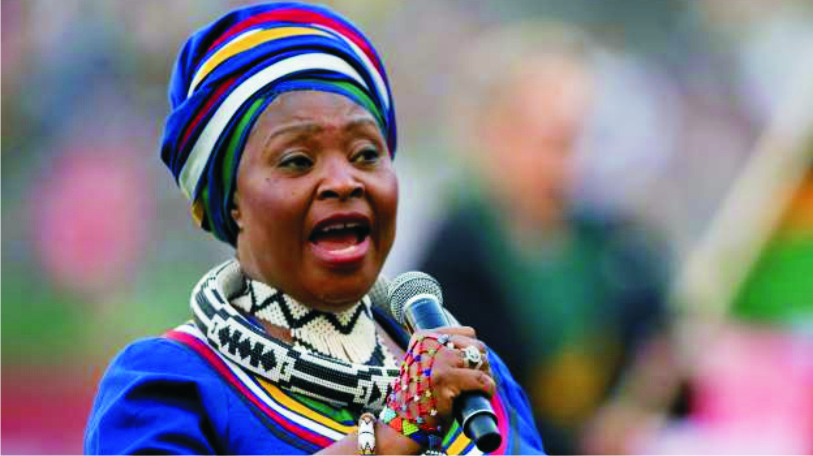 Xenophobic attacks in South Africa have been going on for a while now as local citizens' clamour for foreigners to leave the country. South African public figures are now joining hands to strongly condemn the attacks that have left at least five people dead in the past week alone.
The recent spate of the xenophobic attacks seem not to be targeting only foreigners as legendary songbird, Yvonne Chaka-Chaka found herself on the receiving end of the attacks after her daughter's shop in Maboneng, Johannesburg was destroyed over the weekend by xenophobic looters.
According to the veteran singer, her daughter and staff at the store were inside the shop when the looters attacked. However, they were not harmed as they did not confront the attackers. "They stole everything, all the clothes and everything in the shop. Even the mannequins are on the floor. It is terrible. There was a lot of damage." Yvonne said.
"She is fine. It is very sad but we are just glad she and her staff are safe. It is a very big blow."
Ma Yvonne, as she is fondly referred to in her home country, condemned the attacks that she says are portraying South Africans in a shameful negative light.
"You try to help other people and do your best for the community, but when something like this happens it is very disappointing.  You travel to different countries but when something like this happens, you feel very ashamed as a South African." She said as she pointed out that South Africans had the strong spirit of Ubuntu: "South Africans have lived with different nationalities and supported other nations. It is sad to see this because I know South Africans are good people."
The veteran singer and humanitarian joined the list of South African public figures who have come out to strongly condemn the xenophobic attacks.
America based South African comedian Trevor Noah echoed the words of opposition politician, Julius Malema, reproving the attacks. In a video post shared by the celebrated comedian, the Economic Freedom Fighter (EFF) leader calls on South Africans to cease the barbaric acts. He goes on to warn that once done with those they deem foreigners, the attackers will turn on fellow South Africans as it is only a myth that foreigners have stolen job opportunities from the locals.
"They're going to say, 'The reason we don't have jobs here, is because of these Zulus. They must go back to Natal. Xhosas must go back to Eastern Cape, Shangaans must go back to Limpopo.' Because there will be no foreigners left to fight." Malema opined.
South African socialite and dancer Zodwa Wabantu also boldly slammed the attacks calling the looters "our lazy brothers and sisters." The controversial entertainer called on her fellow South Africans to stop hiding in the guise of xenophobia to rob hardworking citizens.
"As South Africans, this is so wrong. This is not xenophobia; this is not about us hating our brothers and sisters from other countries. This is people taking things from people who are working hard. I hate it," Zodwa said.
The attacks are said to be instigated by the need to address the uneven distribution of wealth among black South Africans and the disenfranchised natives protesting the increasing number of African migrants who they claim are taking over local jobs.
Davido Joins Chris Brown On Stage For IndiGOAT Tour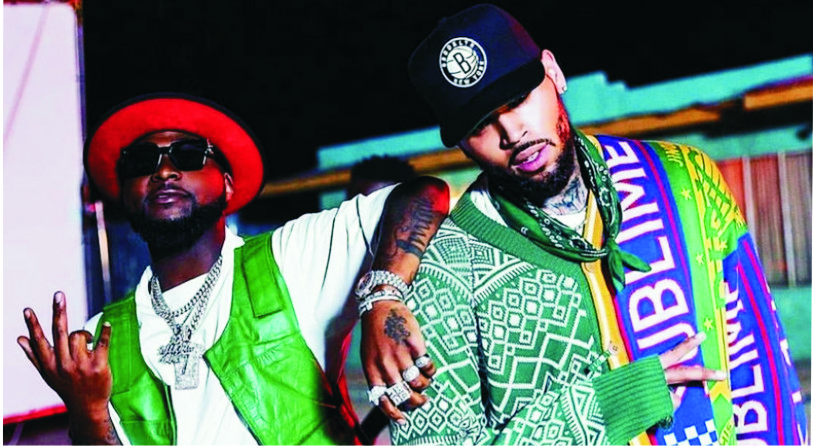 Chris Brown's IndiGOAT tour landed New York on Saturday, September 14, 2019, and Davido graced the stage of the first day of the tour.
Breezy brought Davido up on stage to perform some of his hit songs including 'Fall' and 'If' before rounding it up with their joint effort, 'Blow My Mind'.
The show had Davido and Chris Brown performing together at Barclays Center in Brooklyn, New York.
Davido announced on his Instagram account on Sunday, September 15, 2019, hours after the event.
In a recent chat with Apple's Beats 1 Ebro Darden, Davido tells the story of how he met and recorded a song with Chris Brown.
He says, "We have a mutual friend actually, Hoodie. I spoke to Chris in December last year on facetime for a minute. But then, we didn't link. My friend (Hoodie) would tell me that he likes this record I did last year (Assurance)…
"So I come back to LA and I'm recording the album and I'm making this record (Blow My Mind) – shout-out to Shizzi and Wurld, they produced and co-wrote it too. I sent the record to the Hoodie and then I was on a flight for 12 hours to Italy. And when I landed in Italy, the verse was in my email. I ain'tspeak to Chris a day in my life. I only spoke to him once…
"Then he came for the tycoon fest in Atlanta… I just got to the hotel and they say, 'Oh yeah, this is your key, Chris got you a room right by his…' I spent three days in Atlanta with Chris, it was crazy, I lost my phone, you know how that goes… And then he (Chris) was like, 'Yo, let's go to LA to shoot the video."
'Blow My Mind' is one of the songs on Davido's upcoming album titled 'A Good Time'. The singer also hinted that he's working on a joint album effort with Chris Brown.