Tight Rope Named Hope …After Throwing 'Kaita' In The Works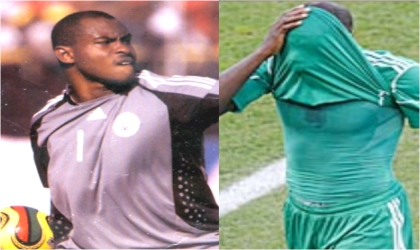 When the Nigerian National Soccer team, the Super Eagles lost to pre-tournament favourities, the all-mighty Lionel Messi-inspired Argentine bionic ensemble 0-1, in the on-going FIFA World Cup in South Africa, June 12, this year, many celebrated the defeat, as a victory.
Sadly, that Group B, encounter took place on a day many Nigerians have grown to accept as a Cursed, good only, to commemorate Shame of anulment in 1993, when, after a novel option A-4 electoral process produced late Chief Moshood Abiola as winner of the general elections, then Military President Ibrahim Babangida threw "KAITA', sorry spanner in the works of democratic reforms Nigerians needed, to be relevant in the global comity of states.
It was on such a day that the Super Eagles played their first match and naturally should not be expected to chase away the roaming ghost of June 12 but with this year's off the calendar, many had hoped that the Super Eagles' next encounter with the ageing Greek national would be wrecked very easily by Nigerians. Why Not?
Afterall, in the Greek's first encounter with South Korea. the little less-than-normal heights had triumphed over Greece with a shocking 2-0 victory thus giving Nigerians the hope that a duel with the Greek national soccer team would be a walk-over. It should have been really, only that a 'Kaita' was thrown in the works, which left the hitherto hopeless ancient warriors clear victors by two goals to Nigeria's one, after spending a little of the first and all of the second 45 minutes with just 10 men against 11, determined Greeks.
The Super Eagles prosecuted that day's battle with an admixture of men from a bad maternity and vibrant old men in youth garbs, lacking the speed, the cohesion and the discipline to demolish the old Greek war horses. They appeared to be tarrying along well any how and earned a goal from Kalu Uche before a "KAITA' was thrown in the works of the Super Eagles pre-earned victory.
Kaita, a supposed replacement for the ever smiling skillfull and mercurial former Nigerian captain and mid-field maestro, Jay Jay Okocha suddenly saw the soccer encounter to be a war against the Greeks and attacked an opponent outside the pitch, where, the player was set to have a throw-on as decided by the officiating centre referee. Kaita knew that rule 001 of the tournament says you don't retaliate whatsoever or you get straight red card, which will naturally jeopardise not only the chances of his country Nigeria but also the African Continent's that badly requires more future World Cup chances, which only impressive performance of African teams can guarantee.
For that singular indiscretion, grounded in violent temperament, lack of discipline and pure unsportsmanly conduct, the Nigerian national soccer team was reduced to 10 men, that already lacked a withholding mid-fielder, a dependable attack and a strong defence required to stop the raging Greeks.
In the end, from a goal up, the Super Eagles fell 1-2 to a little fancied Greek side and sat comfortably at the rear of Group B which also has group leaders, Argentina, South Korea and Greece.
Interestingly, the largely under estimated weeping boy of the group, which had lost 0-2 to the Koreans, succeeded in pummeling Nigerians 2-1, thanks to 'KAITA's indiscipline. Even so, as yet hopeful as ever, Nigerians are sure to defeat the Koreans, in their last group match, in hope that almighty Argentina will pummel Greece on the same day.
As it stands, Korea requires a draw with Nigeria to join Argentina. If the latter, with six points, having won Nigeria 1-0 and South Korea 4-1, also defeats Greece as permuted.
Yet Nigerians are hopeful that they would win South Korea with a long margin.
This hope is without the consideration that Nigeria's Taye Taiwo, the left full back and his replacement Ichejile are suffering injuries while the supposed replacement of Okocha, that militant Kaita is ruled out entirely. Besides, there is no guarantee that the likes of Yakubu Ayegbeni, Joseph Yobo, John Utaka and Kanu Nwankwo among others recently took sprinting lessons from Jamaican 100 metres specialist Usain Bolt to match the speed of the Koreans, neither are their signs that the Super Eagles are better prepared to mark their opponents man-to-man, with a dependable mid-fielder, holding on to the ball, attract two or more opponents in defence before laying a tailored pass for the much needed lee way for positive results,  as Jay Jay Okocha often did.
Yet hope, Nigerians must because the same guaranteed them a place for the show of shame which now places us on a tight rope against a team that flogged our nemesis Greece 2-0 in the opener of the Group games.
There must be somebody or indeed something to blame. The other time I blamed our loss to Argentina on June 12. Now what? KAITA?
A Sports enthusiast, Dr. Seyi Roberts painted the right colour of the shame slammed on Nigerians, when in his reaction to the violent indiscretion of Sani Kaita he said, 'A new word has been added to the Dictionary, 'KAITA' meaning a man who single-handedly hinders the hopes of his country for reasons best known to him. 'KAITA' can be used in place of words like Jeopardise, Hinder, Sabotage, Disrupt, Antagonise and Upset etc. Examples are 'Don't Kaita what we have been building for two months, in one day" or "Don't be a Kaita" etc.
Continuing, the vexed Dr. Roberts said, "I am sure all Nigerians saw and lamented Nigeria's folly in fielding players of low intelligence and absolutely animal instincts! What the hell is a player like Kaita doing in the Super Eagles? Was it federal character or what? Footall 001 says you don't retaliate whatsoever or you get a straight red, for God's sake! Kaita messed up 150 million Nigerians. Lord have mercy.
Nigeria requires more than God's mercy. We need a coach that, like Clemens Westerhoff will traverse the length and breadth of the country scouting for and conscripting young talents, assemble and nurture them for future tournaments,; a coach  who will not be dictated to by the hawks in the Nigeria Football Association (NFF) who naturally benefit from the unused match  victory bonus of the footballers and who decide which god-son or daughter must be included in the national squad for the juicy unknown details that naturally accrue thereto.
Otherwise, which magician can use barely two months to turn pregnant women into vibrant men worthy of mention in a World Cup like the one the world is following keenly in South Africa? What an unpatriotic Nigerian I can hear a spouse of an NFF millionaire curse, but truth is those still hoping that Nigeria will give true meaning to the over-flogged refrain that this is an African World Cup should just forget it. Kaita, merely gave Nigerians a good excuse. Also, I view Vincent Enyeama's complaint over the use of Jubilani, the official football for the tournament, after his emergence as Man Of The Match in the encounters with both Argentina and Greece as, another face saving antic.
No doubt, Enyeama, Nigeria's goal tender is in a class of his own, and with 12 more committed others like him would have made a marked difference but the same football used and with which he emerged, man of both matches could not be the reason for Kaita's indiscretion nor the failure of the Super Eagles to realise that the best form of defence to protect their one goal advantage, even with 10 men, was attack.
My Agony is that even carpenters are being forced to work Mathematics that they are hardly used to, if for nothing else to keep Nigeria's hope alive because that the same scenario that played out during the qualifiers and which led to the Super Eagles' qualification for the mundial. And then what?
Nigerian's soccer pundits must get off their high horses of Malaria dreams and return to the basics that today sees Ghana and Germany as pride of all, doing well without their facially presumed best, and work from today for the next World Cup.
Retaining the Swedish technical adviser, Lagerback or not is not the contention here, but Nigeria should set new targets, choose the vehicles for such success and work towards it now. South Africa is certainly not the forum for the crop of aged, uninspirational, pregnant and immobile Eagles that are everything, but Super and hence cannot be expected to spring the type surprises we seek.
A 'Kaita' in the works is not the whole problem, it is only a part of the rot in our football administration.
90% Of Money Laundered Via Real Estate, EFCC Reveals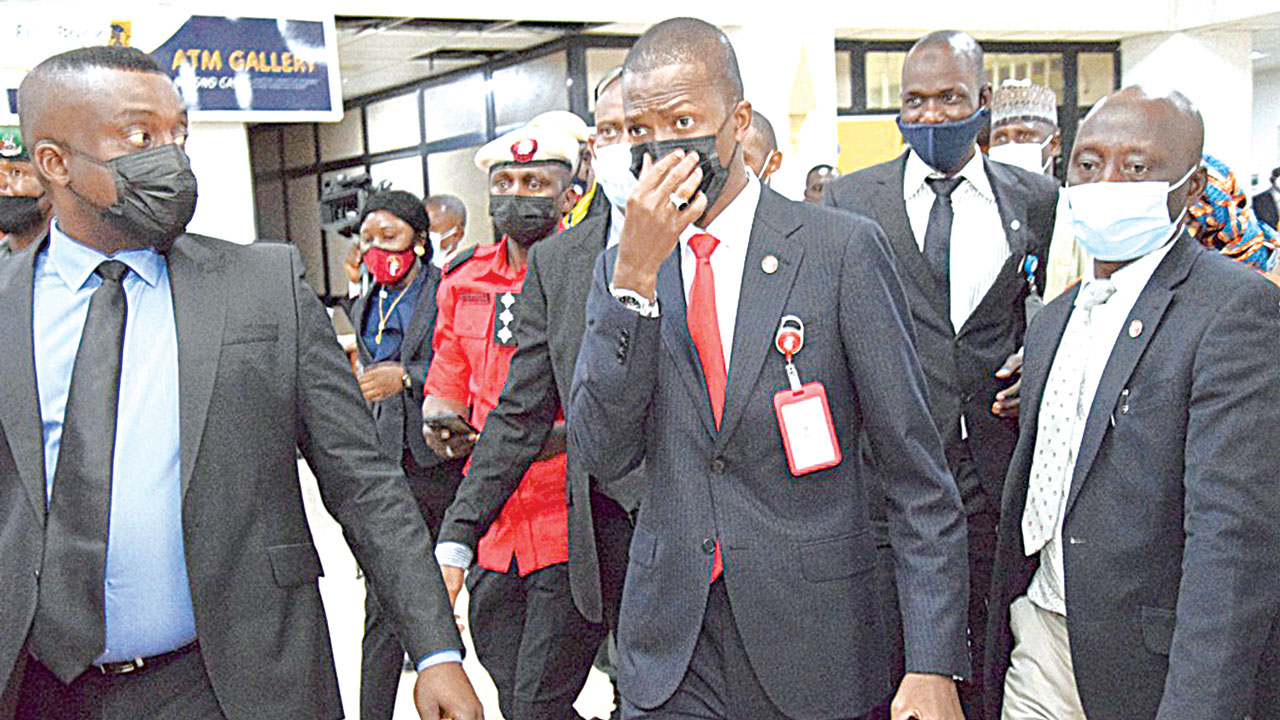 The Economic and Financial Crimes Commission (EFCC) says about 90 per cent of money laundering is done through the real estate sector.
The commission's Chairman, Abdulrasheed Bawa, stated this while featuring on Channels TV's Sunrise Daily, yesterday,
According to him, although the sector is monitored via the special control unit, more needed to be done.
According to Bawa, "One of the problems we have now is the real estate. 90 to 100 per cent of the resources are being laundered through the real estate."
He said there are so many issues involved, but that they were working with the National Assembly to stop what he called "the gate keepers" as there would be reduction in looting if there is no one to launder the money.
Bawa, the EFCC boss, gave an example of a minister who expressed interest in a $37.5million property a bank manager put up for sale.
He said, "The bank sent a vehicle to her house and in the first instance $20million was evacuated from her house.
"They paid a developer and a lawyer set up a special purpose vehicle, where the title documents were transferred into.
"And he (the lawyer) is posing as the owner of the property. You see the problem. This is just one of many; it is happening daily."
The EFCC chairman also revealed that he receives death threats often.
Asked to respond to President Muhammadu Buhari's frequent "Corruption is fighting back" expression, Bawa said he was in New York, USA, last week, when someone called to threaten him.
"Last week, I was in New York when a senior citizen received a phone call from somebody that is not even under investigation.
"The young man said, 'I am going to kill him (Bawa), I am going to kill him'.
"I get death threats. So, it is real. Corruption can fight back," he said.
On corruption in the civil service, he said there were a lot of gaps, especially in contracts processing, naming "emergency contracts" as one.
Bawa said, "A particular agency is notorious for that. They have turned all their contracts to emergency contracts."
However, he said, EFCC has strategies in place to check corruptions, one of which is "corruption risk assessments of MDAs".
According to him, "I have written to the minister and would soon commence the process of corruption risk assessments of all the parastatals and agencies under the Ministry of Petroleum Resources to look at their vulnerability to fraud and advise them accordingly."
Asked if the scope of corruption in the country overwhelms him, Bawa, the EFCC boss said, "Yes, and no."
We've Spent N9bn To Upgrade RSUTH, Wike Confirms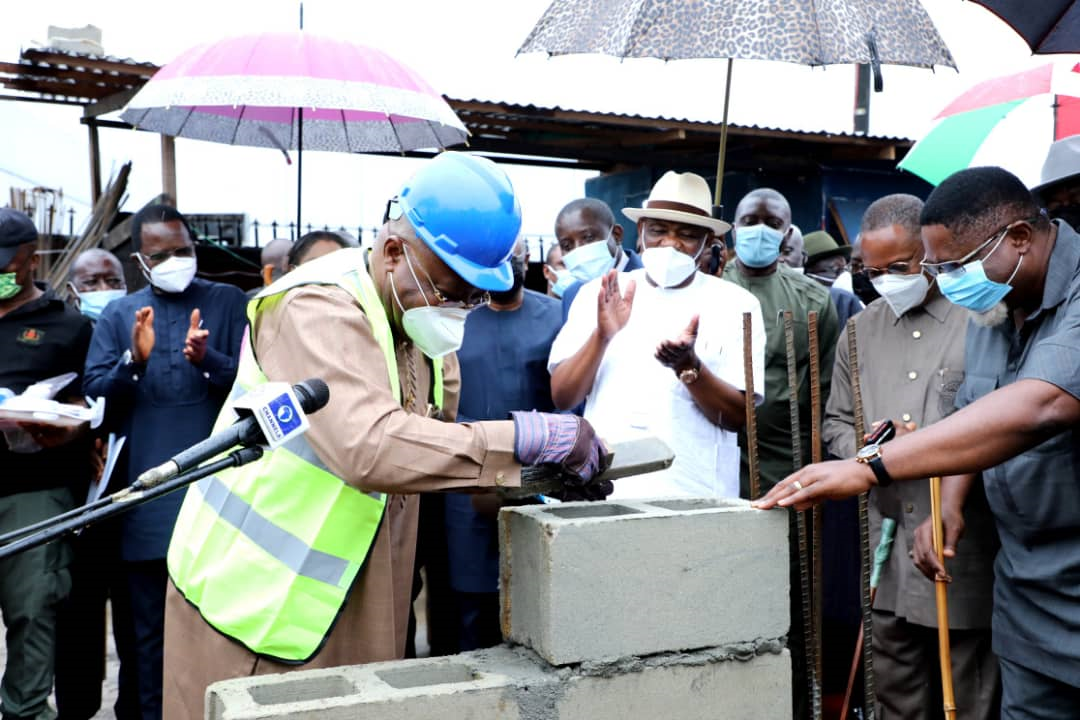 The Rivers State Governor, Chief Nyesom Wike, says his administration has spent N9billion in upgrading structures and installation of new equipment at the Rivers State University Teaching Hospital (RSUTH).
He said the fact that 40 per cent of the 2021 budget of the state is dedicated to provision of quality healthcare delivery was a further demonstration of the priority placed on the sector.
Wike made the explanation at the foundation laying ceremony for the construction of a Renal Centre at RSUTH, last Friday.
The governor said he made promise to Rivers people that the best would be provided to them in all sectors of the society within his capability because of the mandate they gave to him.
"As we came on here, I just looked around and I see the changes in this teaching hospital. I can say that we have put not less than N9billion in this teaching hospital.
"If you look at the budget, the health sector alone, what it's taking from the Rivers State Government is not less than 40 percent of the 2021 budget."
Speaking further, Wike said the state government cannot afford to implement free medical service programme in the present economic circumstance.
While dismissing the request for a subvention for RSUTH, Wike, however, commended the chief medical director and his team for their commitment to turnaround the fortunes of RSUTH.
"I have never seen anywhere that health services can be totally free. They're telling me that people who come here can't pay. I have never declared that this state is going to take over the health fees of anybody."
Also speaking, the former Minister of Transport, Dr. Abiye Sekibo, who performed the flag-off, noted that Wike's achievements in the health sector in particular, surpass what former governors of the state had done.
Sekibo said that the governor has given equal attention to every section of the health sector by providing complete health infrastructure that was positioning the state as a medical tourism destination in Nigeria.
Earlier, the Rivers State Commissioner for Health, Prof Princewill Chike, lauded Governor Nyesom Wike for his interest in the health of Rivers people.
He noted that the renal centre, when completed, would become another landmark development project in the health sector that would handle and manage all kidney-related ailments.
In his remarks, the Chief Medical Director of the Rivers State University Teaching Hospital, Dr. Friday Aaron, commended Wike for approving the renal centre.
Aaron explained that chronic kidney disease was a major burden globally with estimated 14 million cases in Nigeria.
According to him, over 240,000 of these cases require renal replacement therapy in the form of dialysis and renal transplant.
The CMD said the building that would house the centre was expected to be completed in six months and consists of two floors.
The ground floor, according to him, would house the haemodialysis unit with eight haemodialysis machines.
He further explained that the first floor of the centre would house the surgical component where most of the sophisticated equipment for kidney transplant would be installed.
Aaron said Wike has released the funds required to build, equip the centre as well as for the training of personnel locally and internationally.
Power Generation Falls 23% To 3,172MW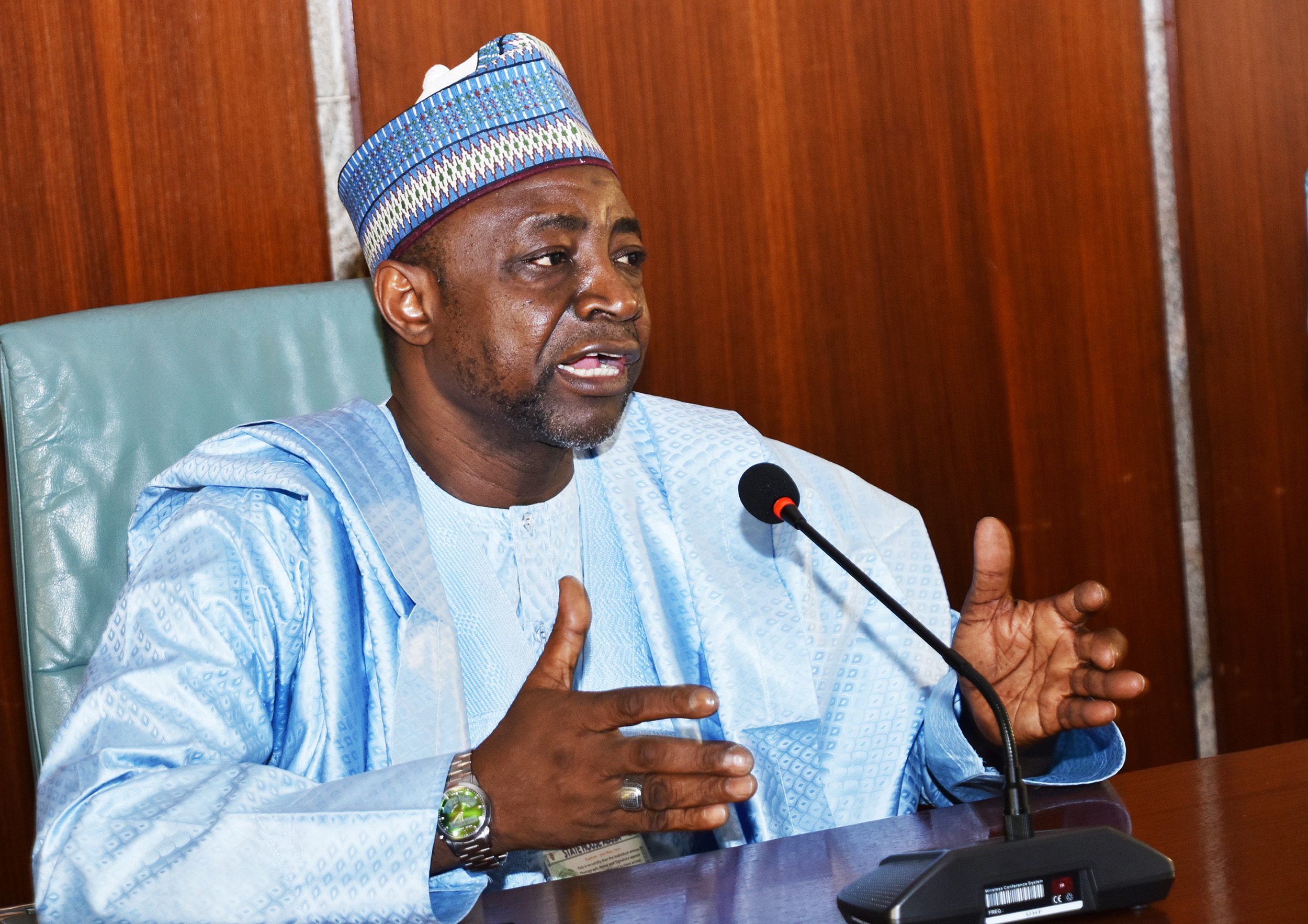 Power supply in Nigeria has failed to improve on last week's performance, as it fell by 22.9 per cent from peak generation of 4,115Megawatts on Saturday to 3,172.20MW as at 5pm, yesterday, latest data from the System Operator has shown.
According to the data, most power plants were operating far below capacity due to gas shortage with Olorunsogo Power Plant 335MW capacity; and Sapele Power Plant, 450MW capacity; completely out.
Egbin was generating at 746MW; Omoku 37.20; Omotosho (NIPP) at 105MW; while Afam was generating at 80MW.
The data showed that on the average power generation in the past seven days were 4,120.9MW on Sunday, June 6; 4,249.4 on Monday, June 7; 4,000.9MW on Tuesday, June 8; 3,720.7 on Wednesday, June 9; 3,517 on Thursday, June 10; 3,765MW on Friday, June 11; and 4,115MW on Saturday, June 12.
The International Oil Companies (IOCs), had last warned that despite Nigeria's huge gas reserves a lot needs to be done to attract investment to the sector to develop gas reserves to boost power generation in the country.
Speaking at the just concluded Nigeria International Petroleum Summit, the Chair, Shell Companies in Nigeria/MD SPDC, Osagie Okunbor, said with 203trillion Cubic Feet of gas reserves, what was needed in the country is to deliver projects that would produce the gas.
"The challenge is not just growing the reserves but in producing these reserves for the benefits of our country. Essentially growing the reserves and delivering on the production is a function of two or three elements.
"I like to see infrastructure that is required for the development of these resources at two levels. Soft infrastructure is often the one that is more important than and that is the one that is actually drives most of what you see at site."
"Soft infrastructure refers to the enabling environment and nothing pleases me as much seeing both the Senate President and the speaker of the house give very firm commitments about trying to pass the PIB this month.
"That is probably the big one of the enabling environment to provide the kind of stability we also need all sorts of other issues we need to that we have discussed severally in terms of sanctity of contract, stable policies and collaboration and I think we are well on our way there", he added.