Tight Rope Named Hope …After Throwing 'Kaita' In The Works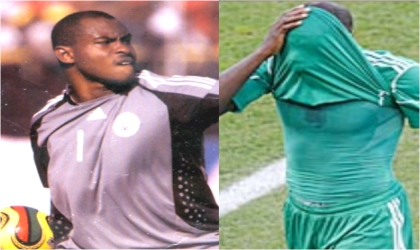 When the Nigerian National Soccer team, the Super Eagles lost to pre-tournament favourities, the all-mighty Lionel Messi-inspired Argentine bionic ensemble 0-1, in the on-going FIFA World Cup in South Africa, June 12, this year, many celebrated the defeat, as a victory.
Sadly, that Group B, encounter took place on a day many Nigerians have grown to accept as a Cursed, good only, to commemorate Shame of anulment in 1993, when, after a novel option A-4 electoral process produced late Chief Moshood Abiola as winner of the general elections, then Military President Ibrahim Babangida threw "KAITA', sorry spanner in the works of democratic reforms Nigerians needed, to be relevant in the global comity of states.
It was on such a day that the Super Eagles played their first match and naturally should not be expected to chase away the roaming ghost of June 12 but with this year's off the calendar, many had hoped that the Super Eagles' next encounter with the ageing Greek national would be wrecked very easily by Nigerians. Why Not?
Afterall, in the Greek's first encounter with South Korea. the little less-than-normal heights had triumphed over Greece with a shocking 2-0 victory thus giving Nigerians the hope that a duel with the Greek national soccer team would be a walk-over. It should have been really, only that a 'Kaita' was thrown in the works, which left the hitherto hopeless ancient warriors clear victors by two goals to Nigeria's one, after spending a little of the first and all of the second 45 minutes with just 10 men against 11, determined Greeks.
The Super Eagles prosecuted that day's battle with an admixture of men from a bad maternity and vibrant old men in youth garbs, lacking the speed, the cohesion and the discipline to demolish the old Greek war horses. They appeared to be tarrying along well any how and earned a goal from Kalu Uche before a "KAITA' was thrown in the works of the Super Eagles pre-earned victory.
Kaita, a supposed replacement for the ever smiling skillfull and mercurial former Nigerian captain and mid-field maestro, Jay Jay Okocha suddenly saw the soccer encounter to be a war against the Greeks and attacked an opponent outside the pitch, where, the player was set to have a throw-on as decided by the officiating centre referee. Kaita knew that rule 001 of the tournament says you don't retaliate whatsoever or you get straight red card, which will naturally jeopardise not only the chances of his country Nigeria but also the African Continent's that badly requires more future World Cup chances, which only impressive performance of African teams can guarantee.
For that singular indiscretion, grounded in violent temperament, lack of discipline and pure unsportsmanly conduct, the Nigerian national soccer team was reduced to 10 men, that already lacked a withholding mid-fielder, a dependable attack and a strong defence required to stop the raging Greeks.
In the end, from a goal up, the Super Eagles fell 1-2 to a little fancied Greek side and sat comfortably at the rear of Group B which also has group leaders, Argentina, South Korea and Greece.
Interestingly, the largely under estimated weeping boy of the group, which had lost 0-2 to the Koreans, succeeded in pummeling Nigerians 2-1, thanks to 'KAITA's indiscipline. Even so, as yet hopeful as ever, Nigerians are sure to defeat the Koreans, in their last group match, in hope that almighty Argentina will pummel Greece on the same day.
As it stands, Korea requires a draw with Nigeria to join Argentina. If the latter, with six points, having won Nigeria 1-0 and South Korea 4-1, also defeats Greece as permuted.
Yet Nigerians are hopeful that they would win South Korea with a long margin.
This hope is without the consideration that Nigeria's Taye Taiwo, the left full back and his replacement Ichejile are suffering injuries while the supposed replacement of Okocha, that militant Kaita is ruled out entirely. Besides, there is no guarantee that the likes of Yakubu Ayegbeni, Joseph Yobo, John Utaka and Kanu Nwankwo among others recently took sprinting lessons from Jamaican 100 metres specialist Usain Bolt to match the speed of the Koreans, neither are their signs that the Super Eagles are better prepared to mark their opponents man-to-man, with a dependable mid-fielder, holding on to the ball, attract two or more opponents in defence before laying a tailored pass for the much needed lee way for positive results,  as Jay Jay Okocha often did.
Yet hope, Nigerians must because the same guaranteed them a place for the show of shame which now places us on a tight rope against a team that flogged our nemesis Greece 2-0 in the opener of the Group games.
There must be somebody or indeed something to blame. The other time I blamed our loss to Argentina on June 12. Now what? KAITA?
A Sports enthusiast, Dr. Seyi Roberts painted the right colour of the shame slammed on Nigerians, when in his reaction to the violent indiscretion of Sani Kaita he said, 'A new word has been added to the Dictionary, 'KAITA' meaning a man who single-handedly hinders the hopes of his country for reasons best known to him. 'KAITA' can be used in place of words like Jeopardise, Hinder, Sabotage, Disrupt, Antagonise and Upset etc. Examples are 'Don't Kaita what we have been building for two months, in one day" or "Don't be a Kaita" etc.
Continuing, the vexed Dr. Roberts said, "I am sure all Nigerians saw and lamented Nigeria's folly in fielding players of low intelligence and absolutely animal instincts! What the hell is a player like Kaita doing in the Super Eagles? Was it federal character or what? Footall 001 says you don't retaliate whatsoever or you get a straight red, for God's sake! Kaita messed up 150 million Nigerians. Lord have mercy.
Nigeria requires more than God's mercy. We need a coach that, like Clemens Westerhoff will traverse the length and breadth of the country scouting for and conscripting young talents, assemble and nurture them for future tournaments,; a coach  who will not be dictated to by the hawks in the Nigeria Football Association (NFF) who naturally benefit from the unused match  victory bonus of the footballers and who decide which god-son or daughter must be included in the national squad for the juicy unknown details that naturally accrue thereto.
Otherwise, which magician can use barely two months to turn pregnant women into vibrant men worthy of mention in a World Cup like the one the world is following keenly in South Africa? What an unpatriotic Nigerian I can hear a spouse of an NFF millionaire curse, but truth is those still hoping that Nigeria will give true meaning to the over-flogged refrain that this is an African World Cup should just forget it. Kaita, merely gave Nigerians a good excuse. Also, I view Vincent Enyeama's complaint over the use of Jubilani, the official football for the tournament, after his emergence as Man Of The Match in the encounters with both Argentina and Greece as, another face saving antic.
No doubt, Enyeama, Nigeria's goal tender is in a class of his own, and with 12 more committed others like him would have made a marked difference but the same football used and with which he emerged, man of both matches could not be the reason for Kaita's indiscretion nor the failure of the Super Eagles to realise that the best form of defence to protect their one goal advantage, even with 10 men, was attack.
My Agony is that even carpenters are being forced to work Mathematics that they are hardly used to, if for nothing else to keep Nigeria's hope alive because that the same scenario that played out during the qualifiers and which led to the Super Eagles' qualification for the mundial. And then what?
Nigerian's soccer pundits must get off their high horses of Malaria dreams and return to the basics that today sees Ghana and Germany as pride of all, doing well without their facially presumed best, and work from today for the next World Cup.
Retaining the Swedish technical adviser, Lagerback or not is not the contention here, but Nigeria should set new targets, choose the vehicles for such success and work towards it now. South Africa is certainly not the forum for the crop of aged, uninspirational, pregnant and immobile Eagles that are everything, but Super and hence cannot be expected to spring the type surprises we seek.
A 'Kaita' in the works is not the whole problem, it is only a part of the rot in our football administration.

Rivers State Set To Inaugurate Cassava Plant …To Employ 4,500 Persons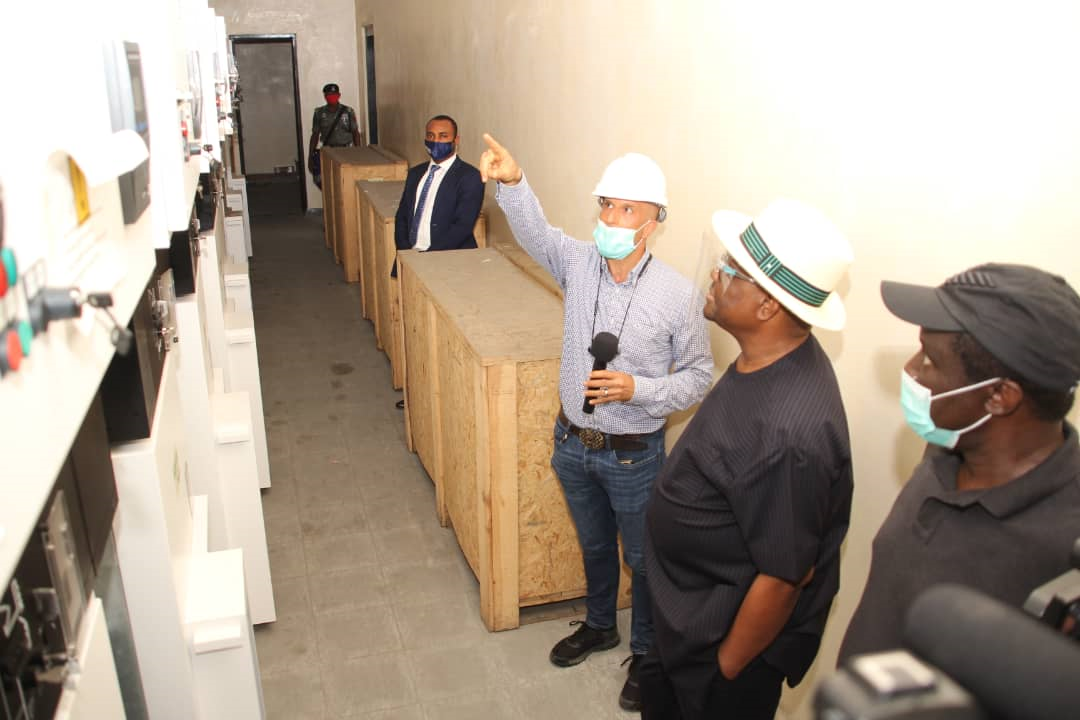 The Rivers  State Cassava Processing Company located at Afam, Oyigbo Local Government Area will soon come on stream.
Governor Nyesom Wike who stated this Thursday after inspecting the plant, pointed out that the company when fully operational would employ 4,500 persons and also boost agriculture in the state.
He stated that the State Government has 70 percent equity share in the project which is in partnership with Shell Petroleum Development Company(SPDC) of Nigeria.
"We are quite happy that this project which was initiated by the previous administration in 2012 and abandoned has come to the stage of completion.
"When we came on board and saw the usefulness of this project to our economy, we did not hesitate to release funds to complete it.
"As you can see this  project which is about 90 percent complete would have been commissioned this month if not for the COVID-19 pandemic which has  negatively impacted global economy.
"Let me commend the management of this plant for  fast-tracking the completion and the novel initiative that will use mobile machines to collect cassava from the farmers at their various clusters.
"This, will no doubt, reduce the challenge of logistics and increase farmer participation, " the governor stated.
Earlier, the Managing Director of the Rivers State Cassava Processing Company, Ruben Giesen noted that the cassava processing plant when completed would increase income for small holder farmers by providing an enabling environment for them to sell their cassava tubers.
He also disclosed that the plant would produce about 45 thousand metric tons of cassava flour daily while about 12 thousand metric tons of cassava tubers would be needed for collection by its mobile plants from farmers around the state for processing.
Mr. Giesen commended the State Governor for embarking on the project, which he described as the first of its kind in sub-saharan Africa.

Rivers Elders Commend Governor Wike For Consistent Delivery Of Critical Projects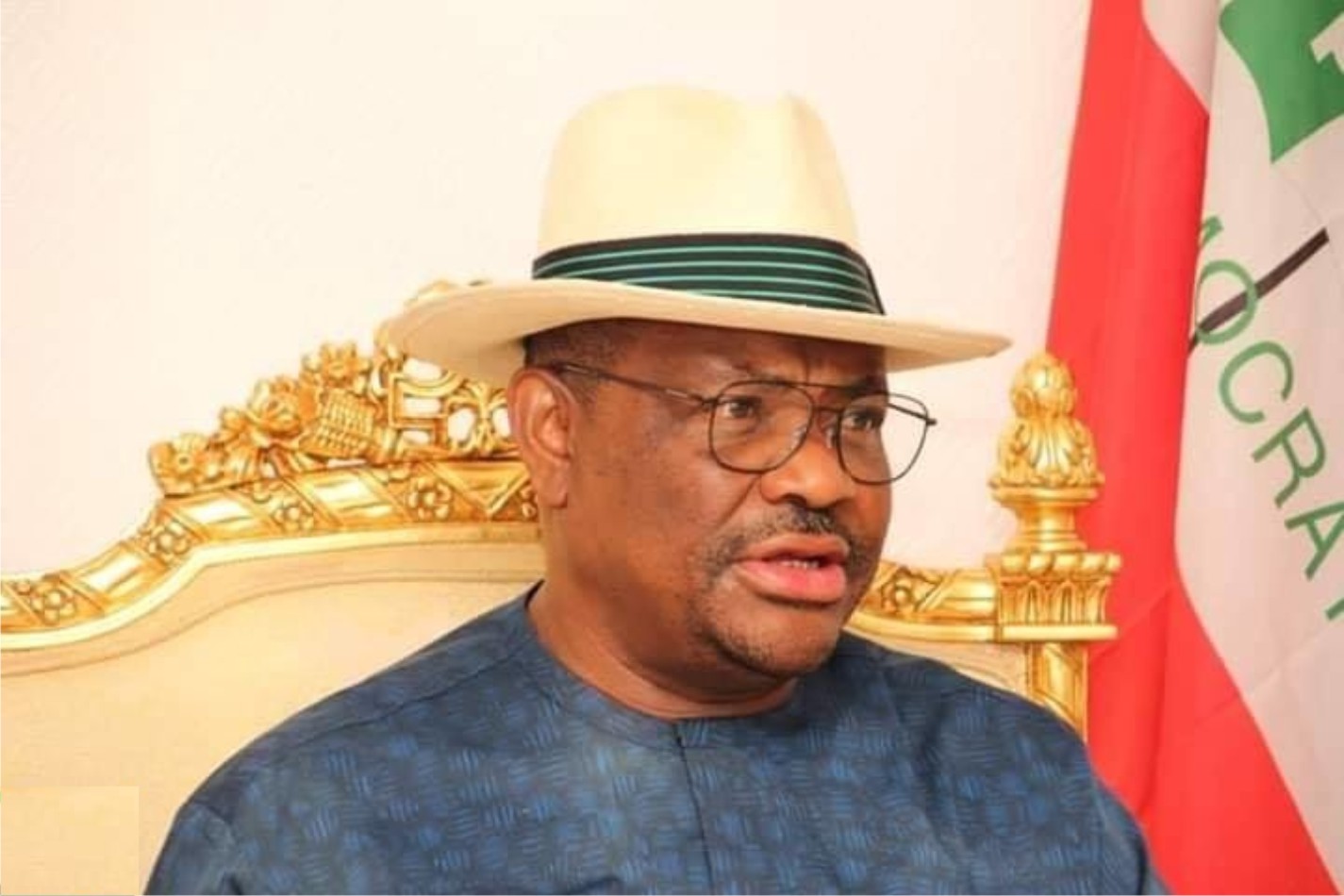 As the Wike administration in Rivers State gears up to mark successful first year of its second tenure on the 29th of May 2020, some elder statesmen have expressed delight over the unfettered leadership Governor Nyesom Ezenwo Wike has continued to offer the state amidst Covid-19 pandemic.
The elder statemen recounted how the broken walls of development and brotherliness were mended in his first tenure with  sectorial performances and services provided by strategic institutions of government have remained efficient under his leadership into his second tenure without any lapse.
Chairman of Greater Port Harcourt Development Authority, Chief Ferdinand Alabaraba said everybody within the state can attest to the fact that construction of critical road projects and the three flyovers bridges have continued despite the covid-19 pandemic.
He said,  such commitment to delivery of projects to Rivers people combined with the tackling of the Covid-19 pandemic is matched because governor Wike provided palliatives to people in all local government areas to cushion the hardship they experience.
"He has taken all necessary steps to ensure that the disease does not spread and also to ensure that the people are protected. People have criticised him but we know that he is doing the correct thing we all support him. He has not only done that,  he's also not left out his people,  giving palliatives to all LGAs of the state.  It is a matter of joy that the governor has at all times,  worked for the interest of the people and has the support of the people in all he does."
Speaking on project execution in AkukuToru, chief Alabaraba said the ongoing construction of the ring road in Abonnema town is almost ready and likely to be commissioned in the next few weeks and it will enhance the economy activities of the people.
The elder statesman commended the governor for the cash compensation given to Abonnema Town people that suffered from the Military invasion during the 2019 presidential election, saying it is a demonstration of love and care of a leader to his people.
Senior advocate of Nigeria, Chief Onueze Okocha who sued for patience, understanding and cooperation from all Rivers people who desire good governance that governor Wike has continued to provide, urged them to remember the inglorious past when the state was on its knees from where the governor took it up to chart a new course.
He said the courts are working now,  like all arms of government, with  construction of projects unabated.
According to him, he had boldly confronted covid-19 pandemic to mitigate alarming health crisis in the state.
"Unfortunately,  but happily only four LGAs of Rivers State have reported incidence of persons having covid-19.  The measures,  he has put in place, I believe to a large extent,  helped us to contain the spread of the virus. There has been lockdown which some people found very unpalatable.  Of course,  when you have a serious ailment you must find a serious medicine to deal with it, which is why I keep speaking to the people of Rivers state to exercise patience with the governor to show understanding especially because we are seeing the result. "
The senior advocate berated the security agencies for sabotaging movement restriction but noted that beyond such betrayal,  Rivers people can celebrate another successful year of the Wike administration.
"I believe that we are here to celebrate even in this very troubling times and doff our hats for the man who we elected to govern Rivers State.  His first year in the second tenure has been successful and I hope and pray that the succeeding years that he has in office from now up till the 29th Of may 2023 will also be happy years for which we will celebrate and thank God that at this point in time a man called Nyesom Ezenwo Wike was our governor."
On his part,  Chief Emmanuel Anyanwu recalled how Governor Wike reconnected Etche local government area by road to Port Harcourt with the construction of  Chokocho – Rumuokwurushi Road
And Chokocho-Ozuzu Road that were impassable.
According to him,  the Odofor-Akporka-Umuoye Road that is under construction is expected to be completed before the end of the second tenure of the governor.
He noted that Etche people like every other local government area in the state are indebted to governor Wike for the inclusiveness they have enjoyed in his administration, declaring that governor Wike has been bold speaking in defence of the state and its people regularly.
"We believe in him and are happy with his success in office. The entire elders and the state are behind him,  Let people say if he had not managed infrastructural development very well, including humans beings. Governor Wike is in touch with his people as a grass root leader.  Without him,  there would not be PDP in Nigeria.  He has supported people in leadership to succeed in all areas he had served."

RIVERS Approves Review Of 2020 Budget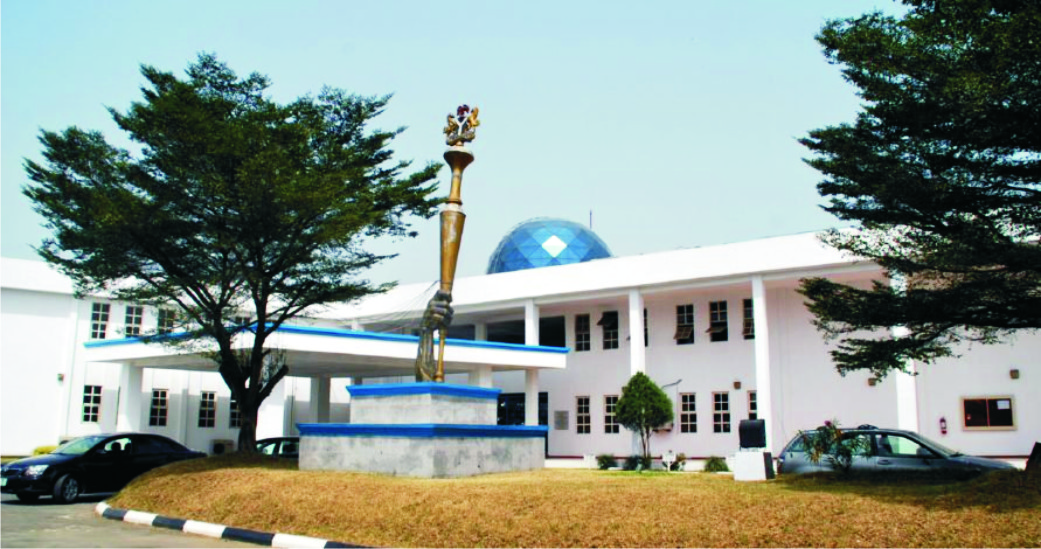 The Rivers State Executive Council has approved the review of the 2020 Budget in line with the present economic realities occasioned by the coronavirus pandemic.
Accordingly, the State's 2020 Budget has been reviewed by 48 percent from N530,813,357,619.00 Billion to N300,370,071,183.00 Billion.
The State Commissioner for Finance and Supervisory Commissioner for Budget and Economic Planning, Mr. Isaac Kamalu announced on Wednesday, while briefing journalists after the State Executive Council Meeting presided over by the Rivers State Governor, Chief Nyesom Wike at the Government House, Port Harcourt.
Mr. Kamalu stated that the State Executive Council also gave approval for the review of the 2020 Medium Term Expenditure Framework, accommodating a downsizing of the budget, pointing out that the decision was taken in consideration of all necessary parameters geared towards offering the state purposeful service and effective leadership.
Also speaking, the State Commissioner for Transport, Mr. Sunny Ejekwu said the State Executive Council also approved a Free Bus Scheme with a fleet of 28 Luxury Buses to convey commuters free of charge during this COVID-19 period.
He said the Scheme which would start from Monday, June 1,2020 is part of measures introduced by government to ameliorate the sufferings faced by those living and doing business in the state.
Mr. Ejekwu announced that the Free Buses would convey commuters in Obio/Akpor, Port Harcourt, Eleme and Oyigbo Local Government Areas.
The Commissioner also stated that wearing of facemasks would be a compulsory requirement for any commuter who would want to enjoy the free service.
Earlier, the State Commissioner for Information and Communications, Mr. Paulinus Nsirim announced the setting up of an Executive Council Committee to work out modalities that would outline conditions that would be met by those who intend to bury their loved ones  during this period.
According to him, the Committee is headed by the Secretary to the State Government, Dr. Tammy Danagogo while the Attorney General and Commissioner for Justice, Prof. Zaccheus Adangor, Commissioner for Special Duties, Dr. Thomas Bariere, Commissioner for Youths, Mr.Prince Ohia and the Special Adviser to the Governor on Special Projects, Mr Dax Kelly are to serve as members.