Between NUC And Illegal Universities
The recent revelation by the National Universities Commission that as many as 34 universities operating in Nigeria, do so illegally should worry, all well-meaning stake-holders hoping for a more dependable university system.
In fact, like all human endeavous Universities being citadels of knowledge should be such that bequeaths an enviable legacy and heritage that will endure through the seasons. And from all intent and purposes, universities represent that enduring legacy. This is to say that the extent to which universities succeed in leaving a legacy for future generations, especially in our clime, depends largely on their vision and mission.
Universities, as it were, should have a vision imbued with hope and a mission to galvanise a beleaguered nation (as in our case) to greater heights. What then can be said of Nigeria where some 34 illegal educational institutions, obviously lacking the wherewithal for proper and conducive learning and academic progress, are reportedly operating without the pre-requisite federal government approval? What does it mean to secondary schools leavers, to Nigeria and to future generations of this country?
It is trite fact that the quality of an educational institution determines its products. And of course well-established and well equipped educational institutions are parameters to achieving quality education.
It therefore tingles the ear to hear that some of the 34 illegal institutions include campuses of universities in the United Kingdom, United States, Ghana and Benin Republic.
NUC's executive secretary, Prof. Julius Okojie who disclosed this recently said the commission had already closed seven other illegal universities operating in the country while investigations into and court cases against nine others were on.
Revealing that the relevant law enforcement agencies had been informed of the necessary action, the NUC boss warned the public, especially parents and prospective under-graduates, to steer clear of the institutions as certificates obtained from them would not be recognised for any purpose.
The Tide is saddened by the fact that Nigeria has this frightening number of illegal educational institutions in its shores when it should be counting the blessings of its educational endeavours 50 years after independence.
We are indeed worried about the danger this poses to the development of our nation particularly now that our university system ought to have stabilised.
For sometime, satellite universities have been the issue and some of them have been shut because of the same danger posed to the education system.
It is surprising and in fact, mind-rending that the NUC, after its many years of existence, stayed aloof, and watched the system plunge into this depth of mire which seems difficult to salvage. It is indeed disturbing that some employers of labour have for the same reasons, at various times questioned the quality of the products of our tertiary institutions and most times, find them unfit for employment.
It is on this note that The Tide believes that all the talk about the falling standards of education in Nigeria point to the crass negligence that has crept into the very vital sector, and so entrenched, the rot, paints of the system one that has totally lost its relevance, in dire need of reform the system appears to have lost its savour.
It is this failure to lay a more solid foundation through well-planned and implemented educational policies that has given impetus to the proliferation of illegal universities in Nigeria. This must stop now!
The Tide believes that in spite of the sad state of affairs in the education sector, all hope is not lost yet, given the robust and all encompassing reforms being pursued by the present administration. Even at that, the NUC must go a step further than raising alarm by unmasking those behind these illegal institutions and prosecute them to serve as a deterrent to others. Students on their part, should make proper inquiry before seeking admission into such universities to avoid wasting their hard-earned resources. In this way, we would be saving the education system from total collapse.
Addressing Nigeria's Power Challenges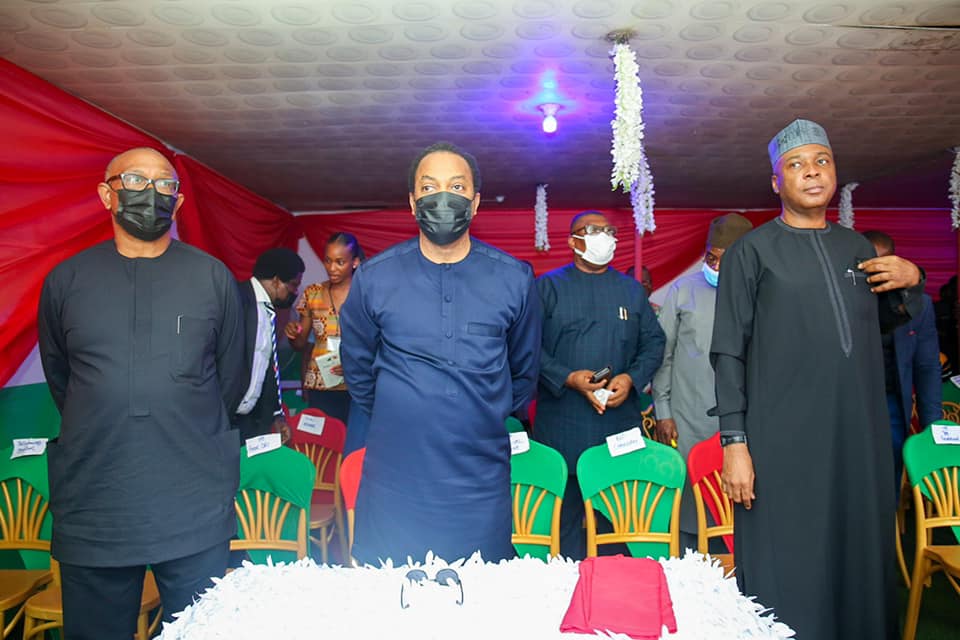 Recent data from the System Operator indicates that the electricity power supply situation has not shown any signs of improvement as it has continued to fluctuate due to chronic multi-faceted and long standing challenges. According to the data, supply fell by 22.9% from a peak generation of 4,115 Megawatts to 3,172 Megawatts on Saturday, June 12, 2021.
The data further indicated that most power plants in the country were operating far below their functional capacities due to gas shortage with Olorunsogo Power Plant (335mw) and Sapele Power Plant (450mw) completely out, while Egbin Power Plant was generating at 746mw out of about 1,000mw capacity; Omoku Power station generating just 37.20mw; Omotosho (NIPP) generating 105mw and Afam power plant generating only 80mw from more than 700mw capacity.
Still, the data showed an unstable power generation situation within seven days: 4,120.9mw on Sunday, June 6; 4,24.9.4mw on Monday June 7; 4,000mw on Tuesday, June 8; 3,720.7mw on Wednesday, June 9; 3,517mw on Thursday, June 10; 3,765mw on Friday, June 11; and 4,115mw on Saturday, June 12.
Apart from the fluctuations, national electricity grid collapse that often throws the entire nation or parts of it into complete power blackout is as well a common occurrence in the country. On May 12, the grid collapsed for the second time this year and the 29th time in the last three years. As indicated on Nigerian Electricity System operator data, the number of times the national grid suffered a collapse was four times in 2020, 10 times in 2019; and 13 times in 2018.
From an estimated power need of about 180,000mw, Nigeria currently has only 13,000mw installed generation capacity while the distribution system has capacity to evacuate 5,500mw only. On February 28, 2021, the Transmission Company of Nigeria (TCN) hit a record milestone on transmission of power as it recorded a national peak of 5,615.40mw. However, on most days, it is only able to dispatch around 4,000mw to Nigerians.
Currently, only 45% of Nigeria's population is said to be connected to the national grid while power supply difficulties are experienced about 85% of the time and almost non-existent in certain regions. Power supply difficulties cripple the agricultural, industrial and mining sectors and impede the nation's economic development efforts.
The damaging effects of insufficient power supply on businesses cannot be over-emphasized. Enjoyment of basic social amenities such as quality healthcare, adequate water supply, telecommunications services, etc. becomes limited or even impossible due to long term electrical power outage. Huge revenue loss, business disruptions, laying off of workers by affected industries, loss of very import records at data centres, wastage of perishable foods, destruction of home appliances, amongst others, are some of the consequences of unreliable and unstable electrical power supply.
Most businesses and households that can afford to do so, run one or more diesel-fuel generators to supplement the intermittent supply which comes at a huge cost to family budgets and jacks up cost of production of goods and with corresponding exorbitant prices of essential commodities. In addition, the combined large-scale burning of fossil fuel contributes to greenhouse gas emissions that in turn adds to global warming and related environmental disasters.
Admittedly, the energy crisis in Nigeria is a protracted one that dates back to several successive governments with each failing on promises to do something radical to sanitise and stabilise the sector in order to drive needed industrialisation and economic transformation. The country has been unable to meet its energy demand because of its policies, regulations and management of operations.
Continued use of aged equipment, poor maintenance culture, corruption and looting of funds meant for power sector reform have been fingered as some of the major causes of the dismal electric power supply situation in Nigeria. For instance, while the present Federal Government accuses the Olusegun Obasanjo administration of expending about 16 billion United States Dollars on the power sector without anything to show for it, it is (the present administration) alleged to have sunk in about 1.3 trillion Naira of borrowed money with the situation remaining virtually the same.
There is no doubt that the energy sector is a highly specialised, technical, complex and costly endeavour. It is, in fact, estimated that to generate 1,000mw of electricity could cost about $1.2bn. There are also a myriad of challenges to contend with, irrespective of the option chosen to generate power vis fermal, hydro, nuclear, wind, etc. Transmission and distribution also come with their peculiar impediments.
Gargantuan, complex and complicated as the challenges are, The Tide does not believe that they are insurmountable. The Federal Government only needs to muster the requisite will to do whatever it will take, including breaking the ring of corruption that has kept the sector bound. Every policy and official regulations that have been in place need to be revisited and reviewed to achieved results.
Speaking at the just-concluded Nigeria International Petroleum Summit, the Chair, Shell Companies in Nigeria/MD SPDC, Osagie Okunbor, said with 203 trillion cubic feet of gas reserves, what was needed in the country is to deliver projects that would produce gas. This is even as the International Oil Companies (IOCs) had insisted that in spite of Nigeria's huge gas reserves, a lot still needs to be done to attract investment to the sector to develop them to boost power generation in the country. We think that government also needs to consider taking off its hands in the entire power generation, distribution and transmission chain with the privatization of the Transmission Company of Nigeria.
Rhetorics about transformation or diversification of the economy will remain mere vain promises unless aggressive and drastic measures are taken to fix the abysmal power supply situation in the country. Sufficient, stable and reliable energy supply remains a sine-qua-non to industrialization that guarantees economic prosperity and poverty elimination.
To lift 100 million Nigerians out of poverty in 10 years as President Muhammadu Buhari has promised, will remain an elusive good and a day dream unless the problem in the power sector is conclusively addressed. No effort should, therefore, be spared in pursuit of overcoming the energy supply challenge in Nigeria and the time to do that cannot be further deferred.
As New Rivers LG Chairmen Assume Office…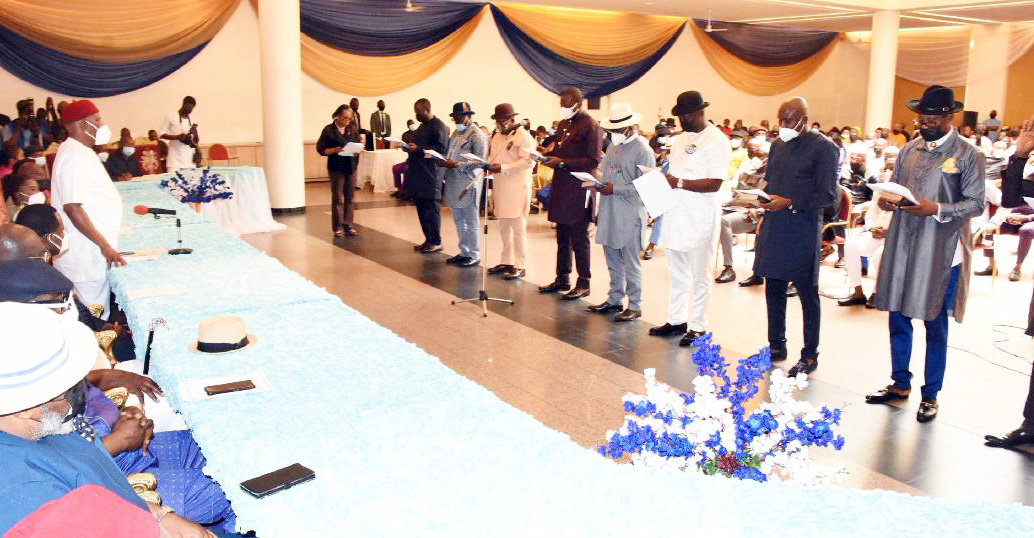 The 23 newly elected chairmen of local government councils in Rivers State were inaugurated last Thursday, June 17, 2021 at the Government House, Port Harcourt, by the Governor, Chief Nyesom Wike. The swearing-in ceremony was a follow-up to their victory on April 17, 2021 local government poll conducted by Justice George Omereji-led Rivers State Independent Electoral Commission (RSIEC).
The governor instructed the chairmen to cease from requesting loans from any financial institutions without approval from the state government. According to him, the warning had become necessary to curb the unbridle desire of some council chairmen to access money without a development plan.
"Don't go and borrow money without the state government's approval. Some of you tried it last time and started with your blackmail, saying, help us, we are finished. You have no authority to go and borrow money. Even we as state government, before we go and borrow money, we get approval from the Debt Management Office. No bank will even give us. Before you borrow money, the state must know what you want to use it for, and how you will pay it back, so that others who are coming will not suffer because of your indebtedness."
Wike urged the council chairmen to avoid friction and conflicts with the legislative arm of the councils by working in harmony with the councillors and security agencies to create the right environment for development to occur. He advised the chairmen to pay sufficient attention to issues of security to prevent probable security infringements in their councils. He specifically urged them to establish a strong working relationship with the Divisional Police Officers (DPOs) and the traditional rulers as well as have periodic security meetings for adequate briefings.
"Stay in your council areas. Don't stay in hotels and in Port Harcourt. If you're not at home, how do you know about the security situation in your local government? Security is key! Relate with your DPOs. It does not cost you anything. Even if it cost you, governance is not easy. Governance is expensive. Security is expensive. Some of you cannot relate with the DPOs. It's only when you have a problem that you relate with your DPOs and some of them are intelligent and when you call them that time, they turn their faces the other way. You must make effort to relate with your DPOs."
Wise counsel dictates that the Governor's admonition on the cardinal issues he raised are apt. Accordingly, there is a need for the chairmen to hit the ground running and ensure that development and dividends of democracy are brought nearer to the rural people. This can be feasible by guaranteeing that they administer the councils from their domains rather than from choice hotels in Port Harcourt even as the Governor has consistently advised. They should consider that as chairmen and councillors, they were elected by their people to provide the dividends of democracy. Hence, they are required to operate from home to fully comprehend the enormity of the challenges confronting the rural population.
There is no doubt that the era when council chairmen were perceived by their people as "visiting chairmen" must be bequeathed to the refuse heap of history. Reason is that current emerging realities require that they inhabit with the people, wine and dine with them, and where necessary, perish with them.
The council chief executives are also advised against reckless expenditure. We recommend stiff sanctions against any chairman that fails to perform and deliver what is expected of him. Regrettably, some chairmen owe workers many months of salaries. That being so, the new council bosses are urged to clear all salaries and allowances denied such workers by their predecessors.
To make this effective, the Governor has to monitor the payment of salaries and the expenditure pattern of the councils to ensure that funds are properly deployed to areas that will promote the interest of the people. This being the case, offending chairmen should be denied access to their security votes and perhaps, their imprest.
Equally significant is the need for the council chairmen to circumvent friction and conflicts with the legislative arm of the councils by working in harmony with the councillors and security agencies to create the right atmosphere for development to take place. Unnecessary impeachments, scathing criticisms and altercation or petitions have to be resisted.
As agents of transformation and machinery of development, the council coxswains must consult and liaise regularly with all stakeholders including the youth, women, traditional rulers, members of Community Development Committees (CDCs) and other pressure groups to chart the way forward in their respective areas.
Also, the council chairmen must run an all-inclusive administration and never isolate anyone or groups who may not have stood behind them. Of course, operating in any other way could be counter-productive as it has the potential to cause disaffection, division or even acrimony.
Similarly, the newly sworn in grassroots leaders have to understand that peace is priceless and necessary for any meaningful development to occur in the various communities. As they detrain for business, they must not only maintain stability, but must also shun stealing from the commonwealth for self-enrichment. Rather, they should invest such funds wisely in useful ways to attract businesses and development to their councils.
The primacy of good governance at the grassroots cannot be over-emphasised as Rivers people must feel their impact through effective governance. Just as the Governor is held accountable in the state, so must the chairmen and their councillors. We strongly advise them to replicate Wike's performance at the local level if they must be considered for a second tenure.
While congratulating the new council bigwigs, we urge them to be circumspect of bootlickers and praise-singers who have undermined several governments in the country and key into the NEW Rivers Vision of the current administration in the state to make a substantial difference. History indeed beckons on them!
As NLNG Train 7 Kicks Off…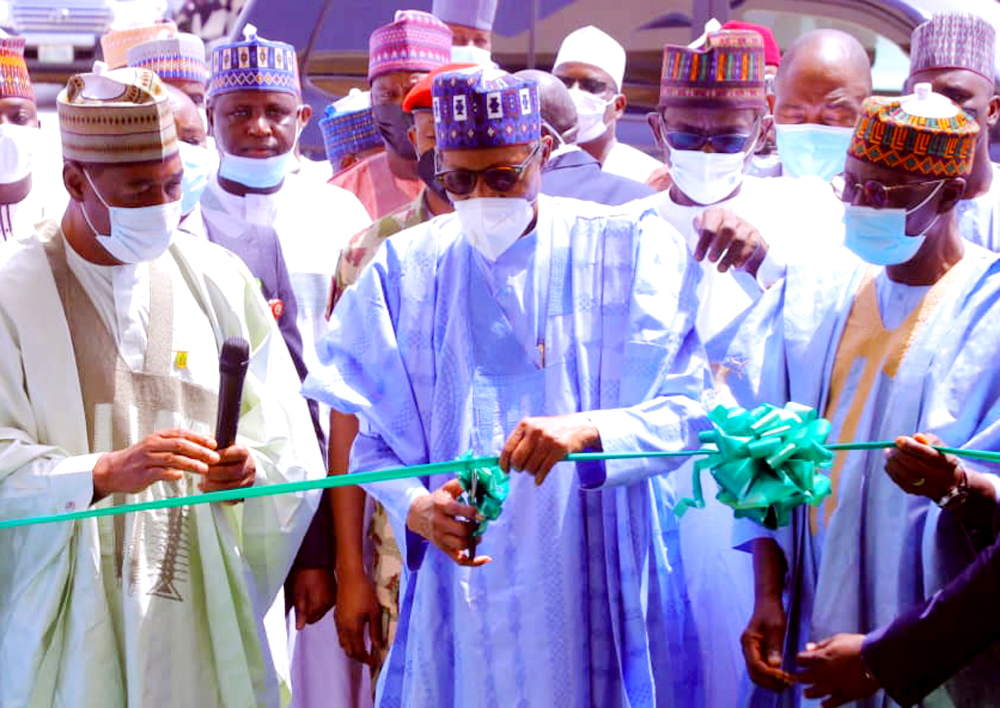 History was made when President Muhammadu Buhari last Tuesday flagged off a much-anticipated project to construct Train 7 of the Nigerian Liquefied Natural Gas (NLNG) in Bonny, Rivers State. Buhari, during the virtual groundbreaking at the NLNG ground, had sought stakeholders cooperation to ensure completion of the Train 7 project "safely and on time" to pave way for a Train 8 expansion.
Buhari, in his charge to stakeholders at the occasion, said, "As we flag off the Train 7 today, I look forward to development and execution of more gas projects by the International Oil Companies (IOCs) and indigenous operators, and more Trains from Nigeria LNG to harness over 600 trillion cubic feet of proven gas reserves we are endowed with".
Estimated to cost about $6 billion, the project is expected to increase the six processing units (trains) of the NLNG plant at Bonny Island to seven trains. This will increase the current installed capacity of the plant. Led by the Italian multinational, Saipem, with a share of $2.7 billion of the contract value, other members of the consortium are Japan's Chiyoda Corporation and Daewoo Engineering & Construction of South Korea.     
For one thing, Train 7 has added new profiles to the domestic gas sector. A consortium of some Nigerian banks, international development finance institutions, as well as three export credit agencies will provide $3 billion of debt financing for the project, making it the world's first LNG project with multi-tranche corporate financing. 
The Tide applauds the Federal Government's laudable feat by ensuring the take-off of this long-awaited project. It is hoped that Train 8 will not remain in waiting in the manner Train 7 was delayed. As it is now, the project showcases Nigeria as mainly a gas-rich country to be reckoned with.
It is simply refreshing that NLNG, which was just an ordinary project in the early 90s, has successfully transformed into a very prosperous firm with over 20 years of credible operations and an uninterrupted supply of Liquefied Natural Gas, Liquefied Petroleum Gas and Natural Gas Liquids into the global market. This is positive indication that the nation has enormous capability to provide value to the world by harnessing its natural resources.
Through the Decade of Gas initiative, which was recently launched, Nigeria will be changed into a major gas and industrialised nation with gas playing the key role as revenue earner, fuel for industries and necessary feed for petrochemicals and fertiliser plants.
The NLNG has generated $114 billion in revenues over the years, paid $9 billion in taxes; $18 billion in dividends to the Federal Government and $15 billion in feed gas purchase. These again are estimable achievements by the company's Management Team that is exclusively Nigerian. With this level of accomplishment, we can only hope that the enterprise continues to grow beginning with this Train 7 project, and position Nigeria to thrive through the energy transition.
A fundamental advantage of Train 7 is its capacity to guarantee every stakeholder more dividends in terms of further reduction in gas flaring, more revenue to the nation and shareholders, more job opportunities, especially at the construction phase and more social investments for the society.
Again, Train 7 will increase NLNG's overall capacity to 30 million tonnes per annum (mtpa) from the current 22 million mtpa, adding immense value to the nation and the people. The project would stimulate inflow of about 10 billion dollars Foreign Direct Investment (FDI) into Nigeria, create 12,000 direct jobs in Bonny Island and additional 40,000 indirect construction jobs.
Another beneficiary of the project is the domestic Liquefied Petroleum Gas (LPG) market. At the moment, NLNG produces one million metric tonnes of LPG and supplies 350,000 metric tonnes of the product to the domestic market, accounting for 50 per cent of LPG supply in Nigeria. 
With the additional capacity of the plant, the production and supply of LPG to the domestic market is expected to increase, thereby deepening the penetration of the low-cost and high efficiency cooking fuel in the country. Compared to kerosene and traditional biomass (such as firewood and charcoal), LPG is considered a cleaner alternative fuel.
Nigeria has ridden on the back of oil for over 60 years, but with the Train 7 project, the country is now set to fly on the wings of gas. However, this projection will be unattainable without a peaceful atmosphere. That is why Bonny and Finima indigenes must see themselves as one and opt for harmonious settlement of the ownership of host community rights saga. The Federal Government should directly intervene in the matter and ensure that the project is not unduly delayed.