NSE: Volume Picks Up After Early Week Crash
At the end of transactions yesterday on the floor of Nigerian Stock Exchange (NSE), market ended on a positive note as the volume and value of traded equities recovered from the crash of the week opening.
Specifically, market closed at 25,939.19 points while the market capitalization closed at N6.3 trillion.
Investors traded a total of 552,732.217 shares worth N3.7 billion in 7,065 deals in contrast to 349,342,964 shares valued at N2.2 billion which exchanged hands in 7,294 deals.
The volume of shares traded surged by 203,389,353 shares or 58.2 per cent to close at 552,732,217 shares.
Also the value of traded equities appreciated by N1.5 billion or 68.2 per cent to close at N3.7 billion.
Julius Berger led the gainers chart after gaining N2.26 per share, opening and closing at N53.06 and N55.32 respectively.
WAPCO, CAP and Glaxosmith followed, opening and closing at N42.05, N43.9, N28.39, N29.8 and N27, N28.35 respectively, gaining N1.85, N1.41 and N1.35 respectively.
The losers chart was led by NB  which opened and closed at N63.8 and N60.61 after losing N3.19.

Why the UK's Exit from the EU could Represent a Golden Opportunity for Nigeria
Following Boris Johnson's dominant election victory in December, it appears the UK is edging ever closer to Brexit. One of Johnson's key campaign promises was to deliver on the results of the referendum in 2016 and allow the nation to "move on" from the chaos that has dominated British politics for more than three years.
Following his election victory, Johnson promised: "We can start a new chapter in the history of our country, in which we come together and move forward united, unleashing the enormous potential of the British people."
He added that he wanted to make the 2020s a decade of prosperity and opportunity, but where does that leave the UK's relationship with its other trade partners, and is there an opportunity for Britain to strengthen its ties with Nigeria?
The two nations have a long trade history and the latest data places Nigeria among the largest markets for UK exports. Although, at this moment, there is no existing trade deal between the UK and Nigeria, aside from World Trade Organisation ties and the UK's status as a 'most favoured nation'.
Their most favoured nation status means the UK enjoys the lowest tariffs, the fewest trade barriers and the highest import quotas, but could the ties to Nigeria become stronger in the fall-out of Brexit, and against the backdrop of the US-China trade war?
This economic conflict between the world's biggest markets poses a threat to Nigeria, as Africa's top oil producer, due to the tariffs being levelled by the two countries on the other's imports.
Speaking in 2019, Muda Yusuf of the Lagos Chamber of Commerce explained: "The US and China are the two biggest economies in the world, so if they are having issues with respect to trade, it will affect the global economy, it will slow down growth and when we have a slowdown in growth, it will invariably affect commodity prices.
"So, we are likely to see a drop in crude oil price and it will affect Nigeria because we are heavily dependent on oil."
The recent easing of the trade war between the nations could offer some respite, but could the UK's severing of trade ties with EU member states offers an opportunity for stronger trading connections with Nigeria?
In May of last year, the UK's then-Foreign Secretary, Jeremy Hunt, confirmed that Britain would aim to deepen its insurance sector ties to Nigeria through the introduction of Naira-dominated instruments in London's financial markets.
This is great news for the global strength of the Naira, which has dropped in value against the British Pound by around half since the turn of the century. And the explosion in popularity of forex trading online means that these markets are now being evaluated and discussed more than ever.
The list of forex brokers operating online is growing globally, and Nigeria is no exception to that trend. As a result, more and more citizens are paying attention to the nation's trade links – and paying closer attention to the Brexit picture unfolding thousands of miles away.
Source: Pexels
The two countries' commercial relationship is already underpinned by more than £6.1bn worth of annual trade. UK brands remain in very high demand throughout Nigeria, especially luxury items, while Nigeria's low-income tax rates make the nation an exciting prospect for British investors.
And as the nation edges ever closer to finally leaving the EU, we could see those ambitions of greater investment finally realized, but the UK isn't the only country paying closer attention to Nigeria and recognizing its trade potential.
If their trade war with China continues to cool, the USA could further develop its presence in Nigeria beyond its present investment, which was placed at $5.6bn in 2018, and increase its activities to support SMEs in the country.
President Donald Trump emphasised America's friendship with Nigeria on the occasion of the 59th independence anniversary last year, describing the nation as "our strongest partners in Africa".
He also affirmed that Vice President Mike Pence and Nigerian Vice President Yemi Osinbajo were working together to build on the two countries' "long-standing history of co-operation". Indeed, the pair came together last June to discuss trade reforms, among other topics.
But the slowdown caused by the tensions with China is bad news for countries that are trade partners of the two economic superpowers, and Nigeria's hopes of capitalizing on additional investment from America, and potentially reducing its debt profile of N26trn, could be dashed.
This perhaps makes the UK a much safer bet for future growth, and Prime Minister Johnson will undoubtedly be eager to promote trade discussions with new partners following his nation's exit from the EU.
But it falls on Nigeria to make the most of this opportunity, as there will be many other nations seeking to make inroads, and capitalize on the UK's desire to strengthen its international trade links outside of Europe.

Smart tips for Dealing with Debt Effectively
Whether big or little, you have to deal with your debt to make sure it doesn't get out of control. Living with denial as a money borrower will not only increase your money woes but anxiety as well. Getting out of debt is one of the vital steps to reach your personal or business-related financial goals. You are not alone if you are in debt but paying it off as soon as possible is the only way to save money for a happy living. Everyone who gets rid of the debt often combines different strategies and tactics for dealing with debt.
In this article, there are some smart tips for businesses and individuals deal with debt.
How Much You Owe
In order to pay all your debts off, you need to know the exact owed amount. Make a list of all your debts with essential details like the name of the creditor, interest rate, amount of the debt, due date, and monthly payments to be made, etc. in an organized manner. It will allow you to see the bigger and clear picture of your debts. Whether you want to get rid of existing debts for better credit scores or further in need of a loan to manage financial needs, getting all the debt details at a place lets you create a debt repayment plan accordingly.
Pay Your Bills on Time
Late payments or forgetting to pay bills can make it harder to pay your debts off. Missing two or more payments in a sequence increases the finance charges and interest rate as well. That is the reason, be careful about monthly bill payments and always be on time to pay. For this purpose, you can schedule monthly payments by using a money management app or any other fintech solution. Setting reminders and alarms is another best way to stay on top of all monthly payments. In this way, you are not only able to make monthly payments on time but your credit scores increase also.
Pay more than the Minimum
Making payments more than the minimum is one of the smart tips for dealing with debt. If you are using a debt repayment plan and have monthly payment figures on hand, you should try to pay more than the figures you have. It will not only help you save many bucks on the lower interest rate but will also boost the debt repayment process incredibly. However, be sure to check with the creditor to ensure that they don't charge any prepayments.
Give a Try to Debt Snowball
If you cannot pay more than the minimum towards monthly payments, then you can opt for a debt snowball method to speed up the debt repayment. It requires you to list the debts from a smaller amount to bigger. Then, throw your money towards the smallest amounts first and move towards the bigger one. Over time, small payments will disappear soon one by one and will help you move towards the bigger amounts to get rid of all your debts in a short span of time.
Sell Unnecessary Things
When you are struggling with debts and want some extra money to pay them off quickly, selling the unnecessary things around can gather a handsome amount of bucks that you can use to pay the debt off. Take a look around and find out the things that are useless for you and you can live without. Visit the market and sell these things to collect money that can go towards loan repayment. There are so many online places where you can sell used items on good rates. You can also hold a yard sale on Facebook to find good customers for things around.
Identify Spending Habits and Make Changes
According to experts, retail therapy is one of the best ways to deal with debt stress and to get rid of debts quickly. When we are overwhelmed, we are more likely to spend on things to feel better but these can relieve stress in the short term and can end up with financial pitfalls. It is the place where we need to identify spending habits and prevent mindless spending to save money for debt payment. Think about the things that you can live without and stop spending on those. Also, find the financial areas where you can cut down to build funds for quick debt repayment. If you are comfortable with a standard car, then sale out your luxury car and send the extra money towards loan repayment.

Pavel Belogour Cautions Against Ignoring Investment Risks
By Uchechukwu Okwum,
Every investment approach is ripe with risks, even if benefits often balance them out. New traders should learn about the potential downsides of the market to avoid unnecessary stress and disappointment. And who can better advise on trading risks than Paul Belogour, an experienced trader, founder of BMFN and other successful ventures? Mr. Belogour was kind to share three critical risks every novice investor should acknowledge before spending a single dollar.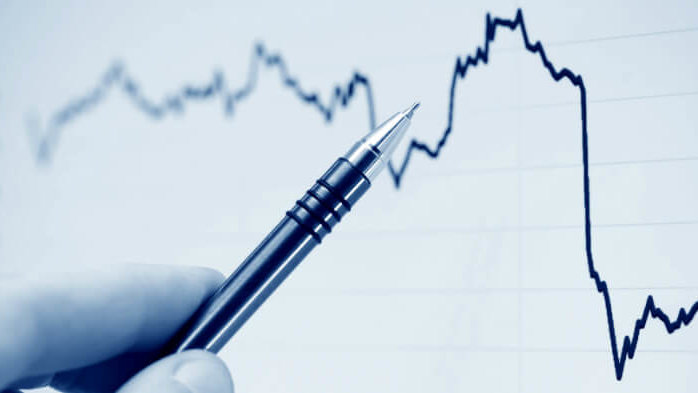 Extreme Market Volatility
While the foreign exchange is a significant investment market, it is prone to extreme volatility. While it provides a chance for high earnings, it also makes the market unpredictable. Some newcomer investors expect major currency pairs to remain stable, and they lose thousands of dollars whenever a political or economic uproar occurs. The new legislation, embargoes, elections, and even a tweet by the President can disrupt the careful balance and cause huge losses.
According to Mr. Belogour, to mitigate this risk, traders should experiment with new strategies using demo accounts. They should also pay attention to the significant political and economic disruptions, international deals, and new technologies that can help analyze the influx of data and make accurate fluctuation predictions.
Poor Market Depth
Market depth defines the price volatility in case of a large enough deal. Deep markets possess a significant volume of orders on ask and bid sides to ensure the price remains at the same level without severe fluctuations. The lower the amount of pending orders, the worse the liquidity of the security is, and the higher the risks are.
While serious investors can influence the markets with poor depth by securing large enough deals, most traders have to ride out the resulting wave. Therefore, to avoid unexpected price crashes, Pavel Belogour advises traders to focus on deep markets of high liquidity. They might not offer the same earnings, but the risks of losing everything will be much lower.
Unexpected Margin Calls and Stop Outs
When investors rely on brokers, margin management becomes a priority. Investors need to pay close attention to the maintenance margin and ensure their equity percentage does not go below the number specified in the broker's contract. If this happens, the broker is within the rights to initiate the margin call or stop out and liquidate the investor's share of the equity until its percentage is above the margin.
Pavel Belogour reminds investors, that margin calls and stop outs lead to significant losses. Traders must either submit additional payments to the brokers or lose their equity in full or in part. It is advisable to keep the margin above the minimal maintenance level at all times and avoid extreme volatility periods when the margin can swallow up the earnings and cause major losses.
When you see successful traders, such as Paul Belogour, do not forget the risks every investment approach brings. Do not let a few profitable demo account deals go to your head and remember to account for extreme market volatility, poor depth, and keep an eye out for margins. These simple rules will help you avoid major trading risks.