Stock Futures Fall After Euro Hits New 4-Year Low
United States stock futures tumbled Tuesday after the euro fell to a new four-year low.
Major U.S. indexes are set to resume their slide due to fresh concerns about the health of Europe's economic recovery. Stocks fell late Friday ahead of the long holiday weekend after Fitch Ratings cut its view on Spain's debt.
A slowdown in manufacturing in China is also worrying investors.
The Dow Jones industrial average fell 122 points Friday. Dow futures are down another 117 points early Monday.
The euro fell as low as $1.2112 before easing off that low to $1.2168. Markets worldwide have been tracking the euro, the currency used by 16 countries in Europe. The euro has been seen as an indication for confidence in whether countries like Greece, Spain and Portugal will be able to cut spending to contain mounting debt without stalling a recovery.
Investors in recent weeks have used any signs of weakening around the world to sell stocks and move into safe-haven investments like the dollar and U.S. Treasurys.
Ahead of the opening bell, Dow futures fell 117, or 1.2 percent, to 10,009. Standard & Poor's 500 index futures dropped 14.90, or 1.4 percent, to 1,073.670, while Nasdaq 100 index futures fell 18.75, or 1 percent, to 1,833.25.
Stocks were hammered last month because of the concerns about a global slowdown. The Dow had its worst May performance since 1940, falling nearly 8 percent. All 30 components of the index fell during the month and the index has dropped in nine of the past 12 trading sessions.
Asian markets fell after a new report showed China's manufacturing sector slowed last month. China has had one of the world's strongest economies in recent years, so any slowdown there could stoke fears that a global rebound is slowing.
In the U.S., investors are awaiting a reading on manufacturing as well. The Institute for Supply Management's monthly manufacturing index likely fell to 59 last month from 60.4 in April, according to economists polled by Thomson Reuters.
While the index would indicate manufacturing slowed slightly last month, any reading above 50 still indicates expansion in the sector. Manufacturing has shown some of the steadiest growth in the U.S. as the country emerges from recession.
A separate report is expected to show that construction spending was flat in April after growing 0.2 percent in March. The housing sector was one of the hardest hit markets during the recession and it has struggled to recover. Analysts are worried that the housing market could weaken more after the expiration of a home buyer tax credit in April.
Both the construction spending and manufacturing reports are due out at 10 a.m. EDT.
In corporate news, shares of BP Plc tumbled in premarket trading after its latest attempt to stop the oil spill in the Gulf of Mexico failed. Shares in the U.S. dropped $6.08, or 14.2 percent, to $36.87 in premarket trading.
With stock futures falling, bond prices rose. The yield on the benchmark 10-year Treasury note, which moves opposite its price, fell to 3.26 percent from 3.29 percent late Friday.
Overseas, Britain's FTSE 100 dropped 2.2 percent, Germany's DAX index fell 1.8 percent, and France's CAC-40 tumbled 2.3 percent. Japan's Nikkei stock average fell 0.6 percent.

Smart tips for Dealing with Debt Effectively
Whether big or little, you have to deal with your debt to make sure it doesn't get out of control. Living with denial as a money borrower will not only increase your money woes but anxiety as well. Getting out of debt is one of the vital steps to reach your personal or business-related financial goals. You are not alone if you are in debt but paying it off as soon as possible is the only way to save money for a happy living. Everyone who gets rid of the debt often combines different strategies and tactics for dealing with debt.
In this article, there are some smart tips for businesses and individuals deal with debt.
How Much You Owe
In order to pay all your debts off, you need to know the exact owed amount. Make a list of all your debts with essential details like the name of the creditor, interest rate, amount of the debt, due date, and monthly payments to be made, etc. in an organized manner. It will allow you to see the bigger and clear picture of your debts. Whether you want to get rid of existing debts for better credit scores or further in need of a loan to manage financial needs, getting all the debt details at a place lets you create a debt repayment plan accordingly.
Pay Your Bills on Time
Late payments or forgetting to pay bills can make it harder to pay your debts off. Missing two or more payments in a sequence increases the finance charges and interest rate as well. That is the reason, be careful about monthly bill payments and always be on time to pay. For this purpose, you can schedule monthly payments by using a money management app or any other fintech solution. Setting reminders and alarms is another best way to stay on top of all monthly payments. In this way, you are not only able to make monthly payments on time but your credit scores increase also.
Pay more than the Minimum
Making payments more than the minimum is one of the smart tips for dealing with debt. If you are using a debt repayment plan and have monthly payment figures on hand, you should try to pay more than the figures you have. It will not only help you save many bucks on the lower interest rate but will also boost the debt repayment process incredibly. However, be sure to check with the creditor to ensure that they don't charge any prepayments.
Give a Try to Debt Snowball
If you cannot pay more than the minimum towards monthly payments, then you can opt for a debt snowball method to speed up the debt repayment. It requires you to list the debts from a smaller amount to bigger. Then, throw your money towards the smallest amounts first and move towards the bigger one. Over time, small payments will disappear soon one by one and will help you move towards the bigger amounts to get rid of all your debts in a short span of time.
Sell Unnecessary Things
When you are struggling with debts and want some extra money to pay them off quickly, selling the unnecessary things around can gather a handsome amount of bucks that you can use to pay the debt off. Take a look around and find out the things that are useless for you and you can live without. Visit the market and sell these things to collect money that can go towards loan repayment. There are so many online places where you can sell used items on good rates. You can also hold a yard sale on Facebook to find good customers for things around.
Identify Spending Habits and Make Changes
According to experts, retail therapy is one of the best ways to deal with debt stress and to get rid of debts quickly. When we are overwhelmed, we are more likely to spend on things to feel better but these can relieve stress in the short term and can end up with financial pitfalls. It is the place where we need to identify spending habits and prevent mindless spending to save money for debt payment. Think about the things that you can live without and stop spending on those. Also, find the financial areas where you can cut down to build funds for quick debt repayment. If you are comfortable with a standard car, then sale out your luxury car and send the extra money towards loan repayment.

Pavel Belogour Cautions Against Ignoring Investment Risks
By Uchechukwu Okwum,
Every investment approach is ripe with risks, even if benefits often balance them out. New traders should learn about the potential downsides of the market to avoid unnecessary stress and disappointment. And who can better advise on trading risks than Paul Belogour, an experienced trader, founder of BMFN and other successful ventures? Mr. Belogour was kind to share three critical risks every novice investor should acknowledge before spending a single dollar.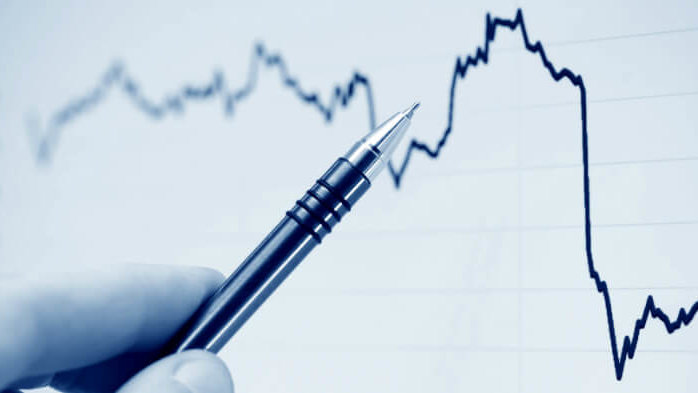 Extreme Market Volatility
While the foreign exchange is a significant investment market, it is prone to extreme volatility. While it provides a chance for high earnings, it also makes the market unpredictable. Some newcomer investors expect major currency pairs to remain stable, and they lose thousands of dollars whenever a political or economic uproar occurs. The new legislation, embargoes, elections, and even a tweet by the President can disrupt the careful balance and cause huge losses.
According to Mr. Belogour, to mitigate this risk, traders should experiment with new strategies using demo accounts. They should also pay attention to the significant political and economic disruptions, international deals, and new technologies that can help analyze the influx of data and make accurate fluctuation predictions.
Poor Market Depth
Market depth defines the price volatility in case of a large enough deal. Deep markets possess a significant volume of orders on ask and bid sides to ensure the price remains at the same level without severe fluctuations. The lower the amount of pending orders, the worse the liquidity of the security is, and the higher the risks are.
While serious investors can influence the markets with poor depth by securing large enough deals, most traders have to ride out the resulting wave. Therefore, to avoid unexpected price crashes, Pavel Belogour advises traders to focus on deep markets of high liquidity. They might not offer the same earnings, but the risks of losing everything will be much lower.
Unexpected Margin Calls and Stop Outs
When investors rely on brokers, margin management becomes a priority. Investors need to pay close attention to the maintenance margin and ensure their equity percentage does not go below the number specified in the broker's contract. If this happens, the broker is within the rights to initiate the margin call or stop out and liquidate the investor's share of the equity until its percentage is above the margin.
Pavel Belogour reminds investors, that margin calls and stop outs lead to significant losses. Traders must either submit additional payments to the brokers or lose their equity in full or in part. It is advisable to keep the margin above the minimal maintenance level at all times and avoid extreme volatility periods when the margin can swallow up the earnings and cause major losses.
When you see successful traders, such as Paul Belogour, do not forget the risks every investment approach brings. Do not let a few profitable demo account deals go to your head and remember to account for extreme market volatility, poor depth, and keep an eye out for margins. These simple rules will help you avoid major trading risks.

The things that can invariably lead to a person acquiring debt
Finances are often hampered due to negative impacts. Whether personal or in business, fiancé is an important aspect. For an individual, the financial backbone is built through his/her income sources. When the income sources bring in sufficient quantity of funds, then it is assumed that the financial condition is sound but if the income sources are getting diminished then the financial system is going to suffer setbacks.
The plurality of income and expenditure sources
The avenues from where money enters the system can be multiple or single. For example, a person who is engaged in numerous jobs will have different sources of income whereas people who are dependent on a salaried job have to utilize funds form only one source of income. Other than earning directly interest acquired from investments is also a form of income. Hence the total income for a person on a monthly basis should be calculated by taking all the income sources into account.
As money is earned from different sources money is spent in various places. There are some basic needs which have to be covered so that survival is assured. These basic needs are fulfilled by spending money on acquiring those essential items like food and clothing. Apart from the requirements, there are several places where money has to be spent by an individual. These places are enlisted below:
Tax, rent and utility bills
The home where a person resides can be rented or self-owned. If the place is rented, then monthly rent has to be given to the property owner. However, if the place is self-owned, then necessary tax has to be paid. Living in a home also requires the payment of electricity and other bills. Hence for the residential place, a portion of the earned money has to be spent.
Medical bills and health check-up
Health check-up is extremely necessary, and it is wise to get oneself checked at periodic intervals. This activity requires the payment of fees. Similarly, if medicines are consumed on a daily basis, then it becomes part of the monthly budget which cannot be reduced because taking prescribed medicines is vital.
Being insured is one of the best ways to handle the financial problems. Presence of insurance will help a person to acquire money for an emergency situation like medical treatments. Property insurance also helps in recouping the loss of property due to accidental damage. There is a list of damages against which the property is insured, and a person applying for an insurance policy should know the terms and clauses of the insurance. However, insurance like life insurance and property insurance are often chosen by most individuals. To keep the insurance coverage intact monthly premiums are paid which is another form of expenditure that is part of the budget.
Apt from all these well-known monthly expenses there are other types of costs like renovation and furniture purchase that requires a lot of money.
The agents that cause debts in the financial structure
For an individual managing all the expenses require a lot of organizational skills. If costs are way more than the financial capacity of a person, then the scarcity of money will be observed. In such cases, it might be impossible to meet the expense obligations for the requirements. When debts occur due to the formation of unpaid loans then browsing through debt consolidation reviews which are available online might offer some suggestion and aid.
In a person's life debts are insidiously caused when loans are not repaid. Hence it can be said that the nonpayment of loans is the main problem. This problem can be caused by many factors. Some of these factors are discussed below:
Lack of money for paying the loans
A loan is taken to solve the financial lack, but after taking the loan if the financial situation does not improve then it can be understood that paying back the loan will become even more difficult. If the financial condition remains the same or becomes worse after taking the loan, then it will be impossible to honor the repayment obligations.
Lack of additional sources for rebuilding the financial structure
A loan is an aid which helps in solving a financial problem. But the loan is the only aiding factor that contributes to restoring the finances. If a person is in a dire situation and has taken loans to acquire funds then he/she also needs to work upon the additional factors for steadying the financial situation for example, looking for resources that will augment the income, rerouting investments into a better earning scheme, limiting unnecessary expenses, cutting down some important costs etc. These factors might differ from person to person but merely taking a loan and using it up without laboriously trying to alter the financial situation positively will lead to a situation where no money will be available for the payment of the loan.
Presence of an unsavory credit score
The credit score becomes negative only when the financial obligations of an individual are not fulfilled as per the terms of the lending institutes. But debts are also caused by this poor credit score in a roundabout way. When the credit score is poor then the options for taking a loan form a new source diminishes rapidly because lenders consider people with poor ratings as high-risk applicants. But if the individual requires credit, then he/she has to take money from lending institutes that levy a very high rate of interest. Hence for a person who is already in alot of financial trouble as is evident from the adverse credit score will have to face the added pressure of paying more interest on credit. Hence new debts can occur if the personal finance is not adequate.
Thus, it can be understood that debts can form due to a variety of reasons but being vigilant about one's finances will help an individual to deal with financial problems in a headstrong manner.