Iron Man 2: LG Spoils Viewers At Genesis Cinemas
LG Electronics, the official sponsor of Iron Man 2 movie worldwide after successfully premiering the blockbuster movie ahead of major Cinemas in Europe and North America by the Genesis Cinemas  has  proved that the cinema house is in the league of its own when it comes to showing films and cinema management.
It will be recalled that earlier this month, Genesis Cinemas had premiered Iron Man 2 to a choice audience with celebrities like Banky W, Tee A,  Segun Arinze among others in attendance. Now Genesis has raised its genre a notch as it will be giving free products from electronic giants, LG electronics. The gifts will include choice handsets and others from the company.
Guests at the Premiere of Iron Man 2 had thought that LG electronics would stop this act of generosity after the first week of showing the films, but LG Electronics has said it will continue to give gifts to viewers who came along to watch the movie.
Iron Man 2 is a  Solo American Super hero film based on the marvel comics character of the same movie from Maroch Studios and paramount pictures. It is a sequel to the 2008's Iron Man and the second film in a planned Trilogy. Directed by Jon Favreau, the film stars Robert Downey Jnr. Reprising his role as Tony Stark, an individualist and master engineer also known as the Super hero Iron Man.
Building Your Music Brand with SoundCloud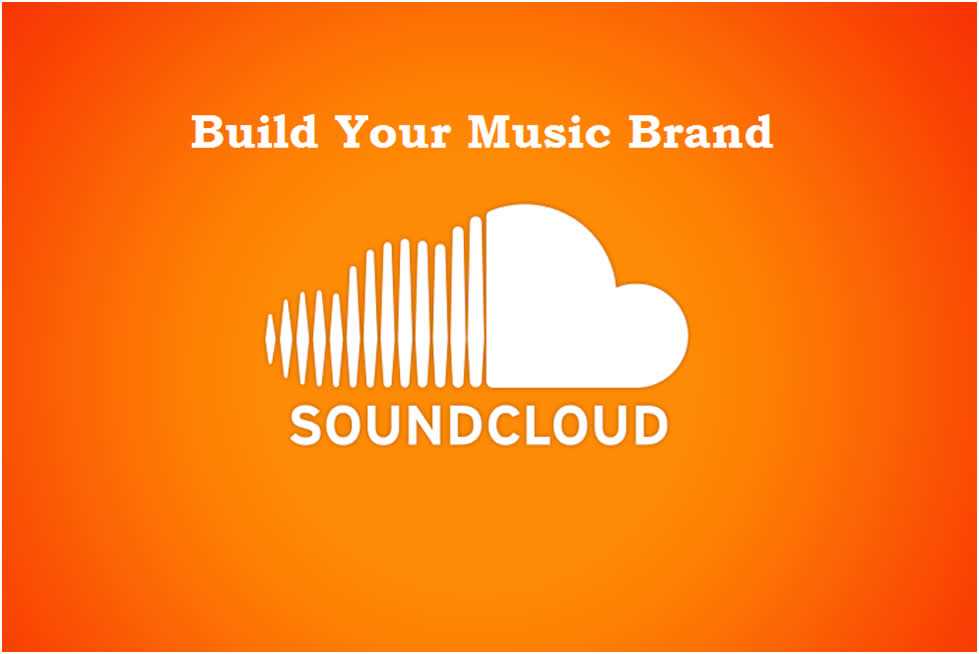 Promoting music today is a totally different ball game from what it was in the past. Previously, it was practically unthinkable for your music to be heard and become a hit if you did not have the backing of a major record label.
This was mainly because you required massive financial backing to enable you to get radio time, television slots, headline at concerts of already popular artists, go on road tours and more. This was something that was not possible for most artists back then.
Interestingly, the music industry was among the first to be hit by the changes brought on by the internet even before other industries began to experience massive disruptions. We can see this in this article here. The status quo had already been disrupted in the entertainment industry, resulting in a proliferation of what we now know as indie labels and independent artists.
One of the major tools that has made it possible for these indie artists to achieve fame and fortune even without the backing of any major record label is music streaming platforms. These platforms allow independent artists to build their fan base on the internet, sharing their songs and receiving likes, followership, shares and collaborations which all result in increased visibility.
With increased visibility comes increased demand for their songs which results in increased song sales, concert ticket sales, merchandise sales and other opportunities. In fact, a lot of them even get pickup by one of the major labels because they've shown that they have what it takes to make it in the entertainment world.
There are currently a number of these kinds of platforms, but we will be focusing on one and that is SoundCloud.
What is SoundCloud?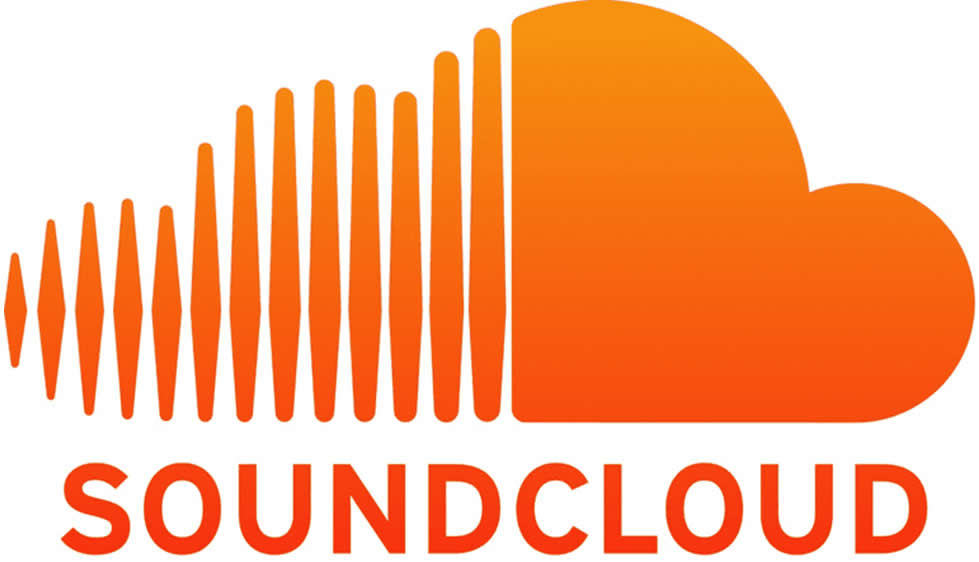 This is an online music sharing, streaming and distribution platform. Here, musicians and podcasters alike can upload their content, making it available for access by a huge audience. These uploads can be listened to, downloaded, shared, commented on, liked and reposted.
This platform offers independent musicians a great opportunity to bring their sound and music to the world without spending an arm and a leg. Everyone on the platform has equal access to the many platform users, so this levels the playing field for all.
Why Should I Choose SoundCloud?
There are a number of benefits that this platform offers. These benefits can be broken into two parts. There is the issue of convenience of use and the second issue which has to do with statistics. You can read about the convenience that the platform offers here: https://www.houstonpress.com/music/necrofier-at-the-secret-group-11332021. We will however focus on the stats in this article.
Entertainment has always been about numbers. How many ears will hear it? How many eyeballs will view it? etc.So, in this regard, what does this platform offers? Let's quickly enumerate a few of them right here.
User Base
A lot of different people use this platform. Some simply come to listen to music that have been uploaded while some others upload their music and also listen to music uploaded by others. SoundCloud currently has over 76 million users who come to the site for one reason or another each month.
The site also has about 20 million musicians who are registered on this site. Having such a huge community of artists, covering practically every known music genre means that collaboration is very easy.
Reach
Every month, content from the site reaches over 175 million people from around 190 countries of the world. These are 175 million folks that your music can potentially reach it you know how to go about it. That's really huge.
Music Uploads
This year, SoundCloud announced that it had hit its 200th music upload. This makes it the streaming platform with the most uploads. You can read about it in this blog post. This should tell you that there is something about the platform that has warranted such a huge following.
How Do I Get SoundCloud to Work for Me?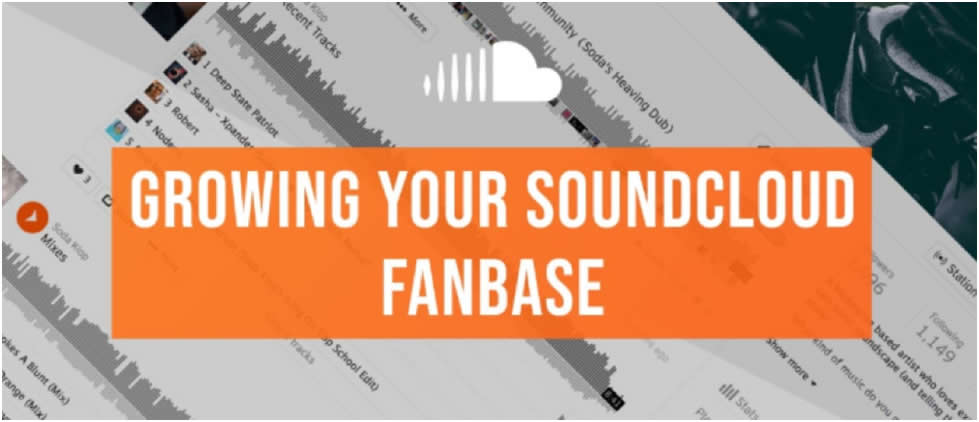 All of the stats we have listed above will not profit you much if you do not know how to make the most of the platform. We will therefore dedicate the remaining part of this article to explaining a few ways in which you can get the most from this platform
Your Profile
It all begins with your profile. This is not something you treat carelessly. Put some thought into what you write here, understanding that it should be something that will pull people in to listen to your work.
Your Images
This is another very important thing to note. Your profile image as well as your album arts should be very attractive. People will see this before clicking to listen to your song. If the image is not attractive, the chances of getting them to listen to your song will be lower.
Quality of Music
No matter how wonderful your profile and images are, if a person listens to your music and it is horrible, what you will achieve will be negative publicity. It is therefore important to understand that you must ensure you do a good job before trying to promote it.
Proper Tagging
Tagging is very important when it comes to campaigns online. This is not just something you do for fun. It has to be strategic. You may want to read about it in this article. Properly tagging your work makes it easy for the right people to find it.
If you are a pop artist, tagging your song as pop and also using other related tags will ensure that pop lovers and other pop artists can find you easily. This is very important.
Offer Previews or Free Downloads
This is especially important for very new artists. You should consider offering free downloads so people can really feel your music. As you get more popular, you can begin to offer short previews of your new tracks. These will act as teasers that will get people interested in listening to the whole thing.
Be Active
It is important that you do not just upload your music and then fold your hands. You need to be active on the platform. Listen to music by other similar artists. Make comments on their work, reposts some, reach out and try to establish some relationships. Doing this will organically attract more people to come check out your page and what you have to offer.
Collaborate with Other Artists
Following from the point above, collaborating with fellow artists on the platform can help build your brand. When two artists come together to do a track, they could easily be bringing their respective fan bases together to support both of them. This becomes more for each person.
Pay for Promotion
While you do all of the above, something else you should really consider is paying to have your music promoted. SoundCloud promotion offers could come in different forms. You could decide to buy SoundCloud reposts, followers, likes, comments etc.
There are companies that offer these services. If for example you pay for 1000 reposts, these will be delivered to you over a specific period. Same goes for likes, comments and followers. This is most certainly a good strategy to adopt if you really want to speed things up nicely.
Conclusion
There is a lot that SoundCloud has to offer you. Carefully take advantage of its many features and with a little help, you may find yourself the next big sensation to have come out of the social media space.
Five Interesting Nollywood Movies To Watch In August
Below are the current Nollywood movies making waves in the big screen across the country.They include
Sade Takes Lagos
Genre: Drama
Release Date: August 16, 2019
Actors: Alex Ekubo, Seun Akindele, Tana Adelana etc
Synopsis: A girl decides to take a vacation to Lagos after her parents separated with the hope of making it big in her music career. She is faced with challenges.
Once Upon A Night
Director: Gbolahan Akitunde
Genre: Thriller
Release date: August 16, 2019
Actors: Wale Ojo, Kiki Omeibi, Ade Bantu Daniel Egwede etc.
Symopsis: A psychology student with a fear of being alone imprisoned himself for one night to once and for all face his demons only, not all these demons only not all these demons are unreal.
The Reunion
Director: Thomas Odia
Genre: Drama
Release date: August 16, 2019
Actors: Steve Onu, Femi Jacobs, Mercy Johnson-Okojie, Tana Adelana, Mercy Aigbe, Jiide Kosoko (Prince), Frederick Leonard etc.
Synopsis: Four friends from the high school reunite to plan the 50th anniversary of their alma mater. As the battle of superiority stirs up, another issues from the past are revisited, secrets are revealed that threaten to tear up their seemingly perfect lives.
Love Is Yellow
Director: Kayode Kasum
Genre: Drama/Romance
Release date: August 16,2019
Actors: Bimbo Ademoye, Mofe Duncan, Timi Egbuson, Paul Utomi, etc.
Synopsis: Fighting for what you believe in can be one hell of a task, but your life will only be hell if you've never tried life as it serves us the good, the bad and the urgly in different colours. Love is yellow portrays the smuggle and pursuit of happiness in Lagos, Oladayo, a technician finds a reason to shake off the dust from his once shiny Lagos dream.
5. Wings Of A Dove
Director: Omoni Oboli
Genre: Drama
Actors: Omoni Oboli, Amal Umar, Zack Orji Sani Danja, Yakubu Mohammed, Marther Felix etc.
Synopsis: The movie is an emotionally charged story of a married off girls to much older men at the ages of 13 and 14 and all they want is freedom to be children. It takes you to an emotional roller coaster of the loss of childhood innocence. The consequences of being in a forced arranged marriage and the hope and dire need of a future that is stolen from them.
New Club Opens In Emohua Amid Funfare
It was fun galore and music extravaganza last Sunday, August 11, 2019 in Emohua Community in Emohua Local Government Area of Rivers State as a large crowd of fun seekers stormed Rumuobasi-Rumuche Community to witness and celebrate the opening of a long awaited new relaxation joint called Stepple Gate Motel amidst wining, dining and dancing till dawn.
In his opening address at the event, the Managing Director of the Motel, Mr. Endurance Wosu disclosed that the clamour by the youths for a relaxation and recreational joint in the community informed his decision to open the entertainment hang out to cater for the hospitality needs of the people as well as create employment for the youths.
The Director, who also runs other hospitality out-lets such as Aboby Hustle Point and 'Precious Guest House,' all located within the community, stressed that as peace had returned to Emohua Community, he was sure of positive changes that would transform the community and attract investment.
Wosu reiterated that the motel would provide variety of services such as lodging accommodation, catering, variety and special events night, live band Makossa and Pole dancers as well as night club in order to provide all round fun and relaxation for the customers under tight security.
Also speaking, the resident Disc Jockey (DJ), Mr. Anachor Mini popularly known as 'DJ Omega' (Darikputu Igbigi) described the new motel as a welcome development that would provide opportunity for people to unwind. He noted that the club would also help to curb youth restiveness as they would now have a place to relax and mingle.
One of the customers to the motel who is also the Managing Director of Mini Wax Electrical Ventures, Prince Patrick Ogundu Mini, stressed that the motel signals the beginning of a new dawn of development in the area as it would attract people within and outside the community as well as ensure the promotion of peaceful co-existence.
A former Vice Chairman of Emohua youths, Mr. Vincent Iberi, also known as Don Colonel thanked God for the peace in Emohua Community. He maintained that the new Stepple Gate Motel was a harbinger of positive changes in the area. He assured of the cooperation and patronage of the youths.