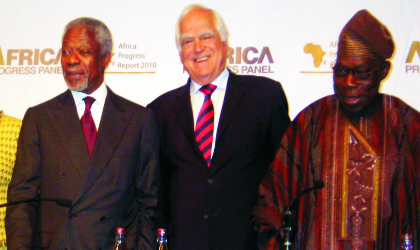 The Rivers State Government, in collaboration with the Federal Government, has awarded contract worth N1.2billion for the furnishing and equipment of 66 model primary health centres in the state.
The funding comes under projects listed in the Millennium Development Goals (MDGs).
The special assistant to the Rivers State Governor on the Millennium Development Goal, Mr Desire Bobmanuel, disclosed this during the issuance of certificate to contractors involved in the project.
Bobmanuel said that contractors who won the bid for model health centres in the upland areas will be paid N19.5million each, while those handling same works in the Riverine part of the state will each receive Five hundred thousand naira more because of the areas peculiar terrain.
He also warned that the government will not hesitate to revoke any contract which contractor fail to  meet up the 45 days deadline given them.
The special assistant further urged them to notify the office of the MDG before shipping their equipment to the various health centres for installation.
Later in an interview with newsmen, Mr Bobmanuel noted that the delay in the award of the contracts was to allow for approval by the due process office.
He assured that his office will ensure the proper inspection of the equipment in all the affected health centres after their installations, saying that the situation will , without doubt, boost the health care needs of people of the state.
In other interviews, Mrs Timi Iboro of Maytonec Limited and Danagogo Odein of Primeshire Limited described the bidding process as very transparent.
They also said that the 45 days period given by the  government will enable contractors to be serious with their jobs.