Requiem For President Yar'Adua …Sad Exit Of A Servant Leader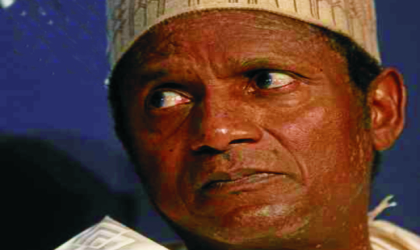 Nigeria had lost leaders while on National duty, but none since the brutal assassination of General Murtala Mohammed Feb 3, 1976, has the death of a Nigerian President evoked so much grief, inconsolable mourning, passion and above all unity, as did the death, last week Wednesday of the Servant-Leader, Late Umaru Musa Yar'Adua. (Allah Bless his soul).
Yar'Adua's was indeed one death that is worth grieving over, not only by family and friends but even by those whose vigorous pursuit of their constitutionally allowed protests, tended, inadvertently though, to diminish the amount of pain, helplessness and a grueling battle a good man was waging against a fatal medical condition and by extension death.
 At about 9pm that Wednesday, in his sick bed at the Presidential Villa, Abuja, an ailing Yar'Adua eventually lost the battle to death, after Soul-lifting assurances by Moslem clerics that the president was fast recuperating and would return soon to the work Nigerians entrusted to him, that of superintending the presidency of Africa's biggest and most populous democracy. But Yar'Adua couldn't, afterall and instead surrendered to death, apparently as a token of his usual selflessness, so that Nigeria that he had laboured to keep united, would not be divided by the politicking and avoidable grandstanding that evoked comments and actions over his protracted illness.
Earlier, he had been flown-out of the country to the King Faisal Specialist Hospital, Saudi Arabia Nov 23, last year, where Yar'Adua had been battling acute pericarditis, a medical term explaining inflammation of the outer coverings of the human heart. According to informed medical opinion, the President might have died of cardiac complications arising from the ailment.
Ordinarily, those were moments Nigerians would have willingly shared and empathised with their President, knowing that ill-health is neither an example of gross misdemeanor nor should it be seen as a criminal offence.
But the poor and phoney information management by handlers of Yar'Adua's health rather than unite Nigerians behind a goodman, helped to heat-up the system and contributed to the diminishing of the import that ought to have been attached to his condition, the pains, the trials,  and the tribulations before his eventual death.
 For instance, the medical team made a secret of the president's health condition, forgetting that Nigerians had as much right to such information as it did, even if, granted that Yar'Adua was first of all a husband, father and a Moslem.
These are not times for the blame game, but man must note the mistakes of the past, learn from the present and avoid any repeat in the future, for, without such retrospection, it would be easy to willfully vilify or even demonise civil society groups and indeed all other progressive Nigerians who insisted and rightly too that the Nigerian constitution  must be adhered to, no matter the circumstances.
For the records, at the time Yar'Adua was flown to Saudi Arabia, none could tell his medical condition and could not have been expected to follow all the requirements of section 145  of the constitution, that of handing over to his Vice President, since he was to be on a medical vacation.
Sadly, handlers of the President's health and indeed his information managers chose instead, to hoodwink an already agitated citizenry with less than acceptable hints of their President's medical condition. As if that was not damaging enough, the same clique, using Saudi security support denied all, especially key national officers, the desired access to see the ailing President. The list included cabinet ministers, then Vice President Goodluck Jonathan and indeed leadership of the National Assembly. The only valuable information concerning the president's health was sourced from the British Broadcasting Corporation (BBC) News, where-in Yar'Adua was early this year, quoted as saying he was recuperating from a major heart problem.
And because Yar'Adua was a goodman, who could not be blamed for the poor management of information, concerning his health, the Senate sought a soft-landing, and eventually agreed to imploring the Doctrine of Necessity to empower Vice President Goodluck Jonathan to assume Presidential powers as Acting President, instead of declaring the substantive president incapacitated.
Strangely, the ailing President was flown back into the country at night, amidst tight military security without the knowledge of the Acting President, and Commander –in-Chief of the Nigerian Armed Forces, an event which the President's health-handlers and close political associates intended to implore to diminish the legality of Jonathan's new identity.
In fact, Yar'Adua's Special Adviser on Media, Mr Segun Adeniyi, in pursuit of same agendum made a veiled reference to Jonathan as Vice President and went further to assure that the ailing president would return to his duties, the following week, after worshiping at the Abuja Central Mosque that Friday. The President never did.
Even so, Nigerians were hopeful that since he could as much as thank "Vice President" Jonathan for managing the presidency in his absence, he could as well address the nation or at least meet with both the Acting President and indeed leadership of the National Assembly. The ailing President never did.
Instead, some Moslem clerics and later Christian leaders were obliged audience with the ailing President, where they offered prayers for his quick recovery. Thereafter, leader of the Moslem clerics and Chief Iman of the Abuja Central Mosque confidently told Nigerians that Yar'Adua had handsake with them, joined them in prayers and even assured them of his quick recovery and timely return to presidential duties,  the following week.
The timing of that statement almost truncated Jonathan's attempt to infuse fresh blood into the Executive Council of the Federation (EXCOF), having dissolved the original cabinet, put in place by Yar'Adua
It was only days  later that Nigerians came to terms with the fact that Yar'Adua required prayers from all and not merely those who had seen, prayed with him and later dazed the citizenry with half-truths, if not total lies.
Ordinarily, as former US secretary of state, Candolessa Rice rightly observed, the presidency is bigger than any one man and should therefore never be left stagnant, but because of the tremendous goodwill, love and compassion, Yar'Adua had earned in his dealings with others, virtually every attempt by civil society groups to insist on the invocation of section 144 of the constitution, required to declare the ailing President, permanently incapacitated were rebuffed. And rightly too because he was a Goodman, and not because the so-called cabal, who hoped to capitalise on Yar'Adua's condition to govern Nigeria by proxy were more powerful but because of Yar'Adua's lasting power of love, humility, selfless services, true statesmanship and indeed accommodating spirit that endeared him to many Nigerians, devoid of ethnic leanings, religion, political diversities and indeed cultures.
These are why, try as they could, to reduce Yar'Adua's national appeal to a small ethno-religious tin-god, providence ended up exalting a good man and used his death to unite a people nearly torn-apart by human greed, political misadventurism  and  insatiable appetites.
 As Nigerians together mourn Late President Umaru Musa Yar'Adua, we must do so, always remembering his ever forgiving spirit which he often demonstrated during key national challenges, such as the pronouncement of amnesty to Niger Delta militants who had carried arms against the Nigerian state.
 We should also learn from his preference for fairness, equity and justice as exemplified by his bold step of establishing the Niger Delta Affairs Ministry to address some of the issues that informed the rebels' armed confrontation by standing behind his successor in trying to actualise Yar'Adua's ideals.
My Agony is that once Jonathan starts pursuing these pro-active policies, grounded in the same virtues of fairness, equity and the need to give the Niger Delta the much desired sense of belonging, the same cabal, will see him as pursuing a Niger Delta agendum.
Methinks such vain talks, if they do come, should be jettisoned by President Goodluck Jonathan, because doing so will be the only way of living-out dreams of servant-leader Umaru Musa Yar'Adua to assuaging the pains of that group of Nigerians who have been giving far more to the centre than they can point to as dividends of their own sacrifices.
For a people's true leader, I say,  Fare-The-Well, Yar'Adua and to a worthy successor Jonathan, I say NYSC-Now Your Suffering Commences, so that Nigerians, all Nigerians may breathe a little  easier in the future.
That's what Yar'Adua wanted.
90% Of Money Laundered Via Real Estate, EFCC Reveals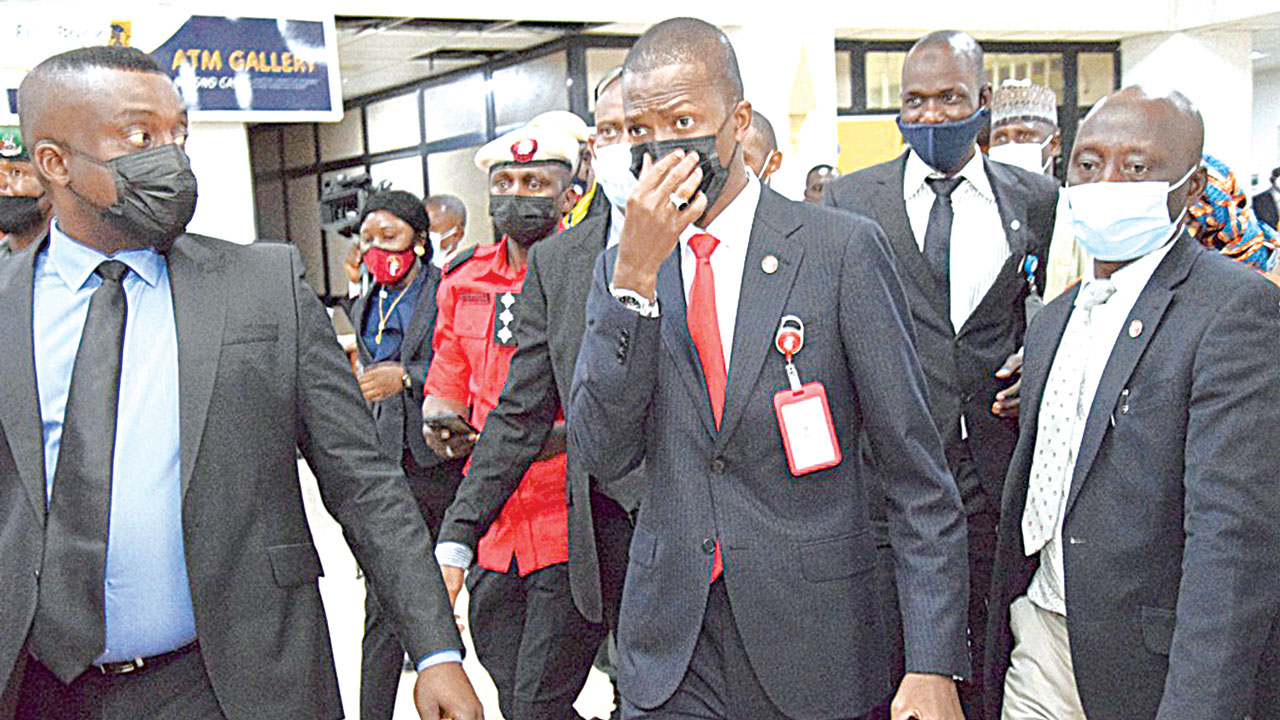 The Economic and Financial Crimes Commission (EFCC) says about 90 per cent of money laundering is done through the real estate sector.
The commission's Chairman, Abdulrasheed Bawa, stated this while featuring on Channels TV's Sunrise Daily, yesterday,
According to him, although the sector is monitored via the special control unit, more needed to be done.
According to Bawa, "One of the problems we have now is the real estate. 90 to 100 per cent of the resources are being laundered through the real estate."
He said there are so many issues involved, but that they were working with the National Assembly to stop what he called "the gate keepers" as there would be reduction in looting if there is no one to launder the money.
Bawa, the EFCC boss, gave an example of a minister who expressed interest in a $37.5million property a bank manager put up for sale.
He said, "The bank sent a vehicle to her house and in the first instance $20million was evacuated from her house.
"They paid a developer and a lawyer set up a special purpose vehicle, where the title documents were transferred into.
"And he (the lawyer) is posing as the owner of the property. You see the problem. This is just one of many; it is happening daily."
The EFCC chairman also revealed that he receives death threats often.
Asked to respond to President Muhammadu Buhari's frequent "Corruption is fighting back" expression, Bawa said he was in New York, USA, last week, when someone called to threaten him.
"Last week, I was in New York when a senior citizen received a phone call from somebody that is not even under investigation.
"The young man said, 'I am going to kill him (Bawa), I am going to kill him'.
"I get death threats. So, it is real. Corruption can fight back," he said.
On corruption in the civil service, he said there were a lot of gaps, especially in contracts processing, naming "emergency contracts" as one.
Bawa said, "A particular agency is notorious for that. They have turned all their contracts to emergency contracts."
However, he said, EFCC has strategies in place to check corruptions, one of which is "corruption risk assessments of MDAs".
According to him, "I have written to the minister and would soon commence the process of corruption risk assessments of all the parastatals and agencies under the Ministry of Petroleum Resources to look at their vulnerability to fraud and advise them accordingly."
Asked if the scope of corruption in the country overwhelms him, Bawa, the EFCC boss said, "Yes, and no."
We've Spent N9bn To Upgrade RSUTH, Wike Confirms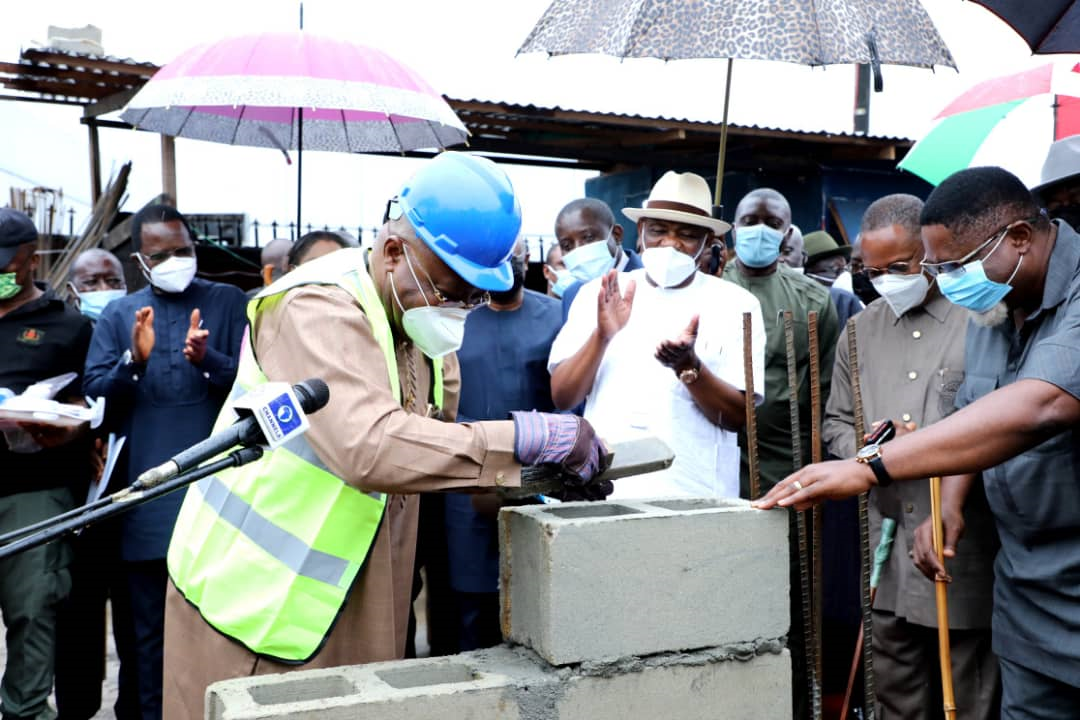 The Rivers State Governor, Chief Nyesom Wike, says his administration has spent N9billion in upgrading structures and installation of new equipment at the Rivers State University Teaching Hospital (RSUTH).
He said the fact that 40 per cent of the 2021 budget of the state is dedicated to provision of quality healthcare delivery was a further demonstration of the priority placed on the sector.
Wike made the explanation at the foundation laying ceremony for the construction of a Renal Centre at RSUTH, last Friday.
The governor said he made promise to Rivers people that the best would be provided to them in all sectors of the society within his capability because of the mandate they gave to him.
"As we came on here, I just looked around and I see the changes in this teaching hospital. I can say that we have put not less than N9billion in this teaching hospital.
"If you look at the budget, the health sector alone, what it's taking from the Rivers State Government is not less than 40 percent of the 2021 budget."
Speaking further, Wike said the state government cannot afford to implement free medical service programme in the present economic circumstance.
While dismissing the request for a subvention for RSUTH, Wike, however, commended the chief medical director and his team for their commitment to turnaround the fortunes of RSUTH.
"I have never seen anywhere that health services can be totally free. They're telling me that people who come here can't pay. I have never declared that this state is going to take over the health fees of anybody."
Also speaking, the former Minister of Transport, Dr. Abiye Sekibo, who performed the flag-off, noted that Wike's achievements in the health sector in particular, surpass what former governors of the state had done.
Sekibo said that the governor has given equal attention to every section of the health sector by providing complete health infrastructure that was positioning the state as a medical tourism destination in Nigeria.
Earlier, the Rivers State Commissioner for Health, Prof Princewill Chike, lauded Governor Nyesom Wike for his interest in the health of Rivers people.
He noted that the renal centre, when completed, would become another landmark development project in the health sector that would handle and manage all kidney-related ailments.
In his remarks, the Chief Medical Director of the Rivers State University Teaching Hospital, Dr. Friday Aaron, commended Wike for approving the renal centre.
Aaron explained that chronic kidney disease was a major burden globally with estimated 14 million cases in Nigeria.
According to him, over 240,000 of these cases require renal replacement therapy in the form of dialysis and renal transplant.
The CMD said the building that would house the centre was expected to be completed in six months and consists of two floors.
The ground floor, according to him, would house the haemodialysis unit with eight haemodialysis machines.
He further explained that the first floor of the centre would house the surgical component where most of the sophisticated equipment for kidney transplant would be installed.
Aaron said Wike has released the funds required to build, equip the centre as well as for the training of personnel locally and internationally.
Power Generation Falls 23% To 3,172MW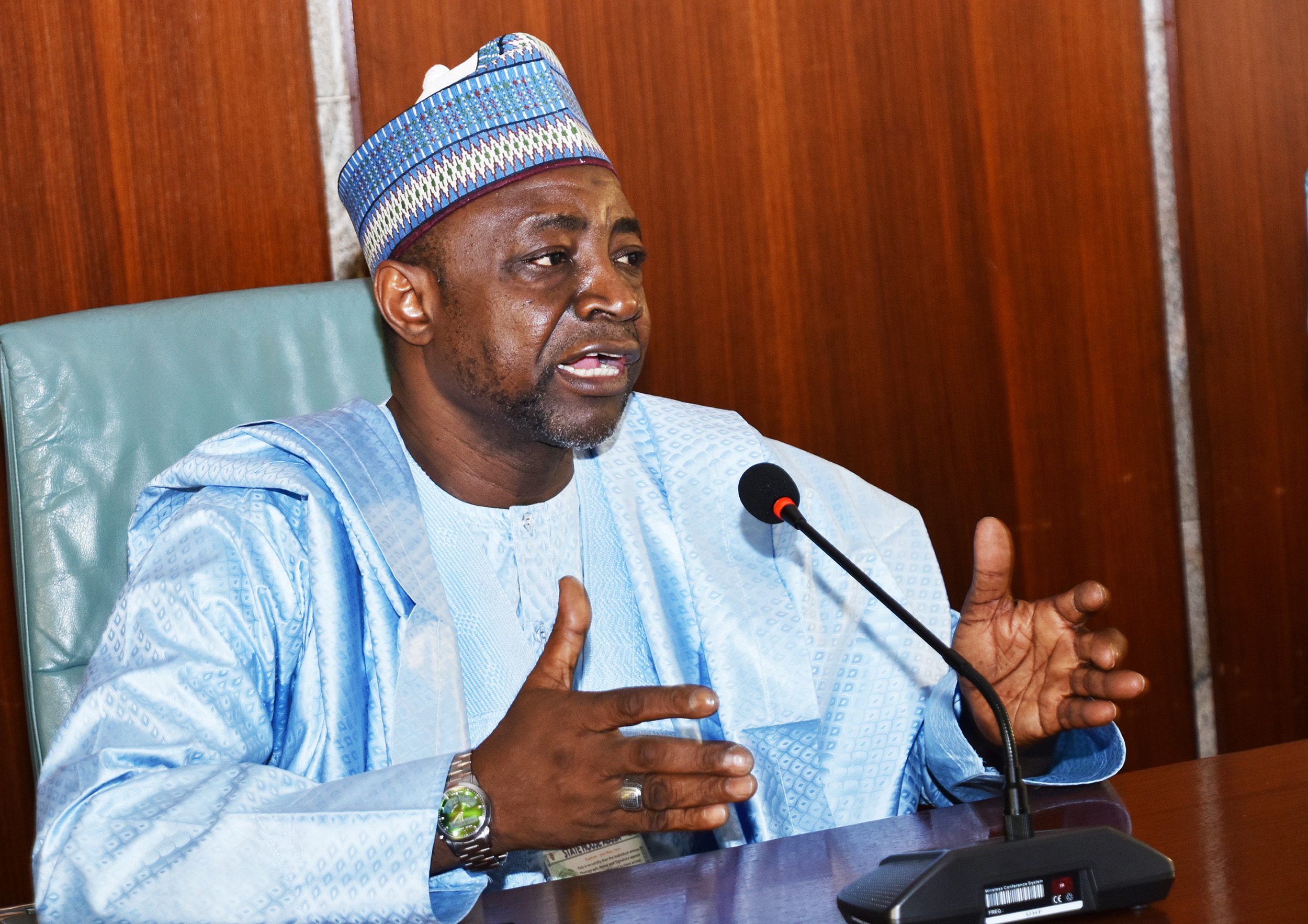 Power supply in Nigeria has failed to improve on last week's performance, as it fell by 22.9 per cent from peak generation of 4,115Megawatts on Saturday to 3,172.20MW as at 5pm, yesterday, latest data from the System Operator has shown.
According to the data, most power plants were operating far below capacity due to gas shortage with Olorunsogo Power Plant 335MW capacity; and Sapele Power Plant, 450MW capacity; completely out.
Egbin was generating at 746MW; Omoku 37.20; Omotosho (NIPP) at 105MW; while Afam was generating at 80MW.
The data showed that on the average power generation in the past seven days were 4,120.9MW on Sunday, June 6; 4,249.4 on Monday, June 7; 4,000.9MW on Tuesday, June 8; 3,720.7 on Wednesday, June 9; 3,517 on Thursday, June 10; 3,765MW on Friday, June 11; and 4,115MW on Saturday, June 12.
The International Oil Companies (IOCs), had last warned that despite Nigeria's huge gas reserves a lot needs to be done to attract investment to the sector to develop gas reserves to boost power generation in the country.
Speaking at the just concluded Nigeria International Petroleum Summit, the Chair, Shell Companies in Nigeria/MD SPDC, Osagie Okunbor, said with 203trillion Cubic Feet of gas reserves, what was needed in the country is to deliver projects that would produce the gas.
"The challenge is not just growing the reserves but in producing these reserves for the benefits of our country. Essentially growing the reserves and delivering on the production is a function of two or three elements.
"I like to see infrastructure that is required for the development of these resources at two levels. Soft infrastructure is often the one that is more important than and that is the one that is actually drives most of what you see at site."
"Soft infrastructure refers to the enabling environment and nothing pleases me as much seeing both the Senate President and the speaker of the house give very firm commitments about trying to pass the PIB this month.
"That is probably the big one of the enabling environment to provide the kind of stability we also need all sorts of other issues we need to that we have discussed severally in terms of sanctity of contract, stable policies and collaboration and I think we are well on our way there", he added.