Grapefruit, Juices Decrease Absorption Of Drugs – Research
Researchers have explained how taking fruit juices with conventional medicines could lead to toxic overdose, and reduction in the absorption and efficacy of the drugs.
These days it is the vogue Most Nigerians drink fruit juices without reservation. Fruit juices are seen on the table at every meal and are used to swallow tablets and capsules.
But new reasons are emerging why people should avoid taking grapefruit and other juices, including orange and apple, with certain drugs.
Researchers have found that besides increasing the absorption of certain drugs ­with the potential for turning normal doses into toxic over-doses-citrus fruit juices could substantially decrease the absorption of some drugs, potentially wiping out their beneficial effects.
Previous studies have linked fruit juices to diabetes and heart problems.
However, natural substances in citrus fruits- orange, grapefruit and tangerine­have been shown to help fight cancer, common cold, heart disease, obesity, iron deficiency, birth defects, and 'bad' cholesterol.
In 2006, researchers from the University of North Carolina at Chapel Hill, United States identified and established the substance in grapefruit juice that causes potentially dangerous interactions with certain medications.
It was originally assumed that the ingredients responsible for drug interactions were the flavonoids that give grapefruit juice its bitter taste, but the 2006 study showed that a group of chemicals called furanocoumarins are the likely culprit.
The new study published in the Newsletter of the American Chemical Society provides a new reason to avoid drinking grapefruit juice and these other juices when taking certain drugs, including some that are prescribed for fighting life-threatening conditions such as heart disease, cancer, organ-transplant rejection, and infection.
The researchers say the findings represent the first controlled human studies of this type of drug-lowering interaction.
Leader of the team of researchers, Dr. David G. Bailey, a professor of clinical pharmacology with the University of Western Ontario in London, Ontario said: "Recently, we discovered that grapefruit and these other fruit juices substantially decrease the oral absorption of certain drugs undergoing intestinal uptake transport.
"The concern is loss of benefit of medications essential for the treatment of serious medical condition".
Indeed, grapefruit is the most notable natural product that has been extensively stud­ied for its potential interaction with conventional medicines. Grapefruit has been shown to interact with many cholesterol-lowering drugs, antihis­tamines (used as treatment for allergies), psychiatric medica­tions, and others. In some cases, the results are fatal. The victims may suffer from severe, elevated side reactions, that is not normally observed when the drug is administered in prescribed doses.
The most significant inter – s action of grapefruit juice occurred with antihistamines. Experts advise "Do not take u grapefruit juice if you are taking terfenadine (seldane) or w asternizole (Hismanal) due to the possibility of fatal cardiac in arrhythmias. Cardiac arrhythmias are conditions  that make the heart pump less VV effectively, so that not enough blood reaches the brain and other vital organs. Other non­sedating antihistamines are available which do not appear to interact with grapefruit juice, (example, loratidine (Claritin) cetirizine (Reactine) or fexofenadine (Allegra)."
The President, Pharmaceutical Society of Nigeria (PSN), Dr. Anthony Akhirnien, told The Guardian that foods, not just grapefruit juices can interfere with the metabolism of drugs. "For instance, it is advised that Ampicillin is taken 30 minutes before meals. It taken after meals or with meals the body will not be able to absorb it, it will just be passed out with the faeces ", he said.
Akhirnien said: "The drugs affected by grapefruit juice usually have some difficulty entering the body after they are consumed because an intestinal enzyme, CYP3A, par tially destroys them as they are and absorbed. Grapefruit juice, is fi but not other commonly consumed fruit juices, inhibits this  enzyme, allowing more of  these drugs to enter the body.

Surprising Health Benefits Of Sugarcane, Sugarcane Juice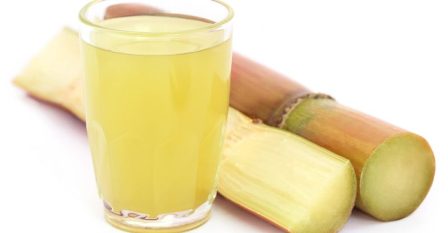 Sugarcane is known for its high sugar content which makes it the main source for sugar production, and because of this reason, it has been debated by many whether it is good for health or not when consumed.
Sugarcane apart from its high sugar contents contains also some minerals which are of great benefits to the body which includes potassium, calcium, magnesium, iron, manganeseand other nutrients and more which are mainly in low content. Its juice contains also vitamins.
The health benefits of Sugarcane are as follows:
1. Prevents Cancer
The minerals contained in sugarcane helps in the prevention of various kinds of cancer in the body because sugarcane is regarded as alkaline food which helps in maintaining and promoting the general health as it makes the environment not to be conducive for such growth.
2. Good for Diabetic Patients
Sugar-containing foods are one of the things a diabetic patient doesn't need, so since sugarcane even as the name implies contains lots of sugar, is it still beneficial for health since it might as well cause other sugar-related problems?.
But the truth is that diabetic patients especially those suffering from type-2 diabetes or any other person should have no fear about the sugar content in sugarcane because it just a natural sugar and not only that, it is considered to have a glycemic index which is low compared with other foods that contain sugar, which literally means that it doesn't trigger the rise in blood sugar because of its slow digestion and absorption rate in the body.
3. Protects the Liver
Just like some of the food, fruits and vegetables, sugarcane also contains antioxidants which help to prevent certain liver causing diseases due to high oxidative process in the body.
Not only that, it also helps the liver to function well especially in removing bilirubin from the blood after the red blood cells must have been broken down and is passed through stool as bile.
Sugarcane juice also help to reduce high levels of bilirubin to its normal level in order to prevent liver diseases and damage.
4. Boost the Immune System
The antioxidants which sugarcane contains also helps to improve the immune system as it aids in fighting infections.
5. Good Source of Energy

Eat These 10 Foods For A Healthy Immune System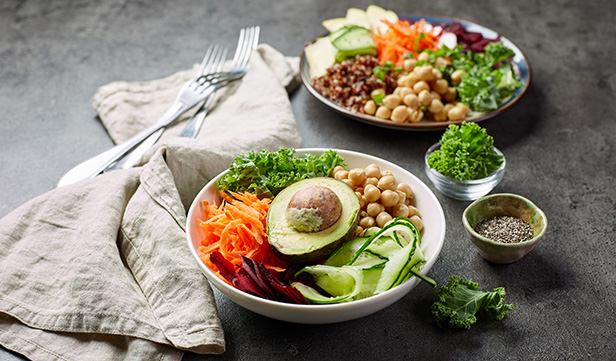 Your immune system helps protect you from various infections and conditions, such as colds and cough including other minor ailments, and is an important part of preventing allergies and cancers. In order to function properly, your immune system requires several nutrients that you can get from your diet every day. These nutrients include protein, vitamins A, C, and E, plus the minerals zinc and iron.
Probiotics are friendly bacteria found in some foods and can help balance the flora in your digestive system. They're not nutrients, but they are also helpful.
A balanced diet should provide all the nutrients and probiotics you need, but to be on the safe side, you can add these ten foods to your weekly meal plan. Each one is high in two or more of the nutrients needed to keep your immune system healthy.
Almonds
Almonds are easy to find in any grocery store. They're perfect as a healthy snack and can be added to salads and yogurt. Almonds are high in vitamin E that acts as an antioxidant in your body and helps immune system function.
Almonds are also high in iron and protein that are also essential for your immune system.
Avocado
Avocado is best known for being a rich source of monounsaturated fatty acids, similar to olive oil, but it's also a good source of vitamin E, vitamin C, iron, and zinc. Add avocado slices to a sandwich, make guacamole, or top a healthy salad with cubes of avocado.
Broccoli
One cup raw chopped broccoli almost a full day's worth of vitamin C, which is essential for immune system function because it helps stimulate the formation of antibodies. Broccoli is also an excellent source of vitamin A and is a good source of plant-based iron, which is also good for your immune system.
Kale
Kale is a cruciferous vegetable that's related to cauliflower, arugula, and broccoli. It's rich in so many nutrients including vitamin A, which is important for healthy skin and mucous membranes.
Kale also has plenty of vitamins C and E, iron, and zinc.
Mango
Mangos used to be a bit on the exotic side and weren't always easy to find in grocery stores. But, that's changed and today they're available in both the produce and freezer sections of most grocery stores. That's good because mangos are loaded with both vitamins A and C, plus they offer vitamin E.
Oysters
Oysters are good for your immune system because they're very high in zinc and an excellent source of protein and iron. Oysters also have a bit of vitamin A. Try oyster stew for dinner or have raw oysters as an appetizer. You'll find canned or fresh raw oysters in most grocery stores.
Red Sweet Peppers
Red sweet peppers are good for your immune system because they're high in both vitamins C and A. They also offer vitamin E.
Red sweet peppers are also low in calories, so they make a great addition to any meal – add them to omelets or saute them as a side dish.
Sweet Potatoes
Sweet potatoes are rich in vitamin A, and they also offer quite a bit of vitamin C, vitamin E, and a bit of plant-based iron. Sweet potatoes can be baked in the microwave or conventional oven and served with a bit of butter or maple syrup.
Tuna
Tuna is best known as a good source of omega-3 fatty acids, but it's also high in zinc, selenium, and protein that are all essential for immune system function. Tuna is quite a versatile fish. It can be eaten raw, seared, or grilled, or you can keep a few cans of tuna on hand for sandwiches and salads.
Yogurt
Yogurt is probably the best-known dietary source of probiotics that can give your immune system a boost, but it's also high in protein. You'll also get a bit of vitamin A and zinc.
Keep your yogurt nutritious by choosing plain yogurt and adding nuts, berries, and just a little honey.
On a final word eating a healthy balanced diet is a great way to ensure you get all the nutrients you need for good general health, but it also helps to boost your intake of these nutritious foods to make sure your immune system has the nutrients it needs to work properly. Adapted from verywell.com

Benefits of Eating Cucumber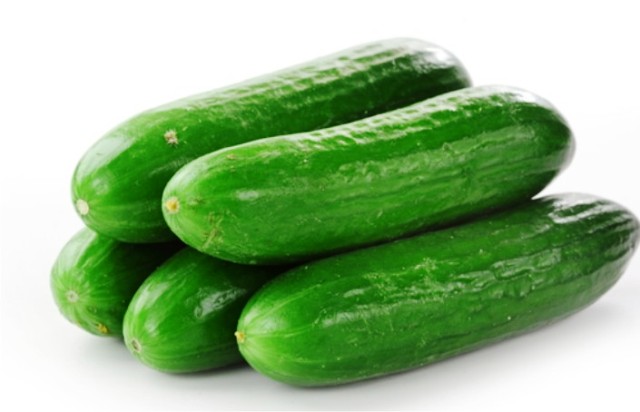 Though commonly thought to be a vegetable, cucumber is actually a fruit.
It's high in beneficial nutrients, as well as certain plant compounds and antioxidants that may help treat and even prevent some conditions.
Also, cucumbers are low in calories and contain a good amount of water and soluble fiber, making them ideal for promoting hydration and aiding in weight loss.
This article takes a closer look at some of the top health benefits of eating cucumber.
1. It's High in Nutrients
Cucumbers are low in calories but high in many important vitamins and minerals.
One 11-ounce (300-gram) unpeeled, raw cucumber contains the following:
-Calories: 45
-Total fat: 0 grams
-Carbs: 11 grams
-Protein: 2 grams
-Fiber: 2 grams
-Vitamin C: 14% of the RDI
-Vitamin K: 62% of the RDI
-Magnesium: 10% of the RDI
-Potassium: 13% of the RDI
-Manganese: 12% of the RDI
Although, the typical serving size is about one-third of a cucumber, so eating a standard portion would provide about one-third of the nutrients above.
Additionally, cucumbers have a high water content. In fact, cucumbers are made up of about 96% water.
To maximize their nutrient content, cucumbers should be eaten unpeeled. Peeling them reduces the amount of fiber, as well as certain vitamins and minerals.
Summary: Cucumbers are low in calories but high in water and several important vitamins and minerals. Eating cucumbers with the peel provides the maximum amount of nutrients.
It Contains Antioxidants
Antioxidants are molecules that block oxidation, a chemical reaction that forms highly reactive atoms with unpaired electrons known as free radicals.
The accumulation of these harmful free radicals can lead to several types of chronic illness.
In fact, oxidative stress caused by free radicals has been associated with cancer and heart, lung and autoimmune disease.
Fruits and vegetables, including cucumbers, are especially rich in beneficial antioxidants that may reduce the risk of these conditions.
One study measured the antioxidant power of cucumber by supplementing 30 older adults with cucumber powder.
At the end of the 30-day study, cucumber powder caused a significant increase in several markers of antioxidant activity and improved antioxidant status.
However, it's important to note that the cucumber powder used in this study likely contained a greater dose of antioxidants than you would consume in a typical serving of cucumber.
Another test-tube study investigated the antioxidant properties of cucumbers and found that they contain flavonoids and tannins, which are two groups of compounds that are especially effective at blocking harmful free radicals.
Summary: Cucumbers contain antioxidants, including flavonoids and tannins, which prevent the accumulation of harmful free radicals and may reduce the risk of chronic disease.
It Promotes Hydration
Water is crucial to your body's function, playing numerous important.
It is involved in processes like temperature regulation and the transportation of waste products and nutrients.
In fact, proper hydration can affect everything from physical performance to metabolism.
While you meet the majority of your fluid needs by drinking water or other liquids, some people may get as much as 40% of their total water intake from food