No More Reluctant President …Let The Real Search Begin Now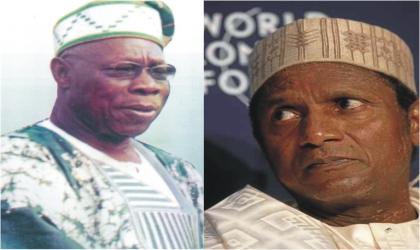 Three things worry me in  campaigns leading to virtually every  Election in Nigeria: Claim to divine call for service; 'my people want me' and truly reluctant candidates.
In the elections of 2007 which ushered the Umaru Musa Yar'Adua Presidency, no fewer than five aspirants apart from Pastor Chris Okotie hinged their ambition on call from God, ostensibly to help bail out the once respected Giant of Africa from its many woes, especially, the shackles of democratic ineptitude. None of those eventually got elected and should have learnt a lesson or two from their failed attempt to achieve personal needs using divine blackmail.
Another is the annoying refrain from among visibly ambitious politicians,  very often heard claiming, 'my people want me', a boring deception that is as ineffective as it is insulting.
The third, the true subject of this treatise, like the group just addressed are often brewed under same cover and later unleashed on a gullible citizenry by a small collection of political tin-gods, who, knowing their unlikehood of ever being accepted by Nigerians, search for willing puns that are often as unprepared as they are confused for the most part of their hold unto power. These are the reluctant candidates.
Sadly, being products of such illicit political  brew, such candidates often spend most part of their tenure taking orders, calls for favours, directives on who to enlist or who not to enlist into the government of the day, rather than serve Nigeria and Nigerians who were deceived sorry persuaded into electing them.
But considering the myriad of challenges Nigeria faces today: mission to redeem our battered international image; amend squinting portions of the 1990 constitution of the Federal Republic of Nigeria; the Niger Delta question; increasing security challenges; grueling energy concerns;  a predominantly monolithic economy, dependent largely on oil and gas; decaying infrastructure;  threat of a single party system; an undependable police force; a self-serving political class; lingering ethno-religious intolerance; pressing need for truly fiscal federalism; lack of fiscal disciple; a laughable democratic culture; a less productive education system that is strictly paper-based, no matter how worthless and not on appropriate skills; a systemic isolation of minorities from the commonwealth of the federation and above all else, the paucity of truly, nationalistic leaders, Nigeria can no ill- afford reluctant, unprepared,  imposed and above all else less patriotic men and women without the requisite self worth integrity, drive, charisma and leadership. Some may have all these fine qualities and even more but  reluctant.
In years leading to the 1979 national elections, a former school teacher and ardent Islamic scholar, Alhaji Shehu Shagari's biggest ambition was to become a senator of the Federal Republic of Nigeria. Those that Nigerians saw as truly prepared for the presidential job included respectable humanist and unrepentant progressive, Mallam Aminu Kano, father of Western political development, Chief Obafemi Awolowo and of course the brilliant nationalist cum technocrat Dr. Nnamdi Azikiwe.
But because Nigeria was at such a stage where only an unpopular but influential few were blessed with the support of many beggers, trees and rams, the argument that majority is not always right made the most meaning. For, among the willing and ready,  it was a reluctant Alhaji Shehu Shagari that Nigerians eventually saw as the president, while, infact the unofficial chief executive was an Umaru Dikko, undoubtedly, the arrow-head of the cabal that foisted the school teacher on the nation.
Expectedly, by 1983, when the cabal pushed further that the president sought re-election and was gruelled by news hounds on his achievements, during the first tenure, a reluctant president simply replied, 'peace and unity'. Not that  he was the Head of State after a civil war that threatened the peace and unity of Nigeria but a president at peace time and of a nation already one united by the post-war slogan Go-On-With-One-Nigeria, (GOWON).
But because Shagari merely wanted to be a senator and not president and Commander-In-Chief of the Nigerian armed forces, he sat by and watched his 'makers' hold Nigeria hostage, while, education took a down-turn, infrastructure in horrible state, corruption at appalling speed; civil discontent so high, an economy in shambles and faith in Nigeria at its lowest ebb.
Little wonder, in December 1983, just months after his re-election, when, a troubled army toppled his rogue-administration, Nigerians celebrated the demise of a tenure that exhibited all the attributes of unpreparedness and reluctance.
Again, just out of prison Chief Olusegun Obasanjo, by all standards bore the semblances  of another Northern creation without any home support. He himself apparently realized that  most part of his first tenure of four year, 1999 to 2003 was a product of reluctance on his part and imposition by others, decided to count his real presidential years from 2003 to 2007. That may also have been, in my assessment, reason for his push for tenure extension.
With that attempt foiled, when it was Obasanjo's time to choose a successor in 2007, when it  really became clear that a third, (in His opinion, the second tenure) bid had collapsed, Obasanjo sought it through yet another unwilling duo of Alhaji Umaru Musa Yar'Adua and Dr Goodluck Jonathan. After undergoing a kidney transplant earlier, the most, then Kastina State governor Yar'Adua needed was to serve out his single tenure and face his health concerns, while Jonathan's main ambition was to get elected as executive governor of Bayelsa State, having assumed acting capacity following the ouster of Chief Diepriye Alamieyesigha, for doing in that state less than 20 per cent of the horrible things Umaru Dikko did in Nigeria and to Nigerians, before his escape from the shores of the country in 1983.
Unfortunately for Obasanjo, the once reluctant candidate found in the young governors new friends and submitted to pressures to clip his maker's wings by amending the most important parts of the PDP constitution that should have allowed the Ogun High Chief, life chairmanship of the Board of Trustees of the ruling party. The rest about Yar'Adua does not require  any more repeat.
Now, with just months to the next presidential elections, there are ominous signs that Nigeria may yet settle for another reluctant president, unless all serious minded persons, with the presidency in mind put themselves forward for a more systemic, thorough and holistic appraisal by the citizenry, before arriving at a just end.
Why, for instance cannot Acting President Goodluck Jonathan say for sure if he'd like to run or not? Why cannot other political parties put forward their arrow-heads now and start telling Nigerians what different measures they would take to addressing Nigeria's mounting pronlems? What is holding back the Atikus', the Buhari's the Okoties, the Odili's and even the Marwa's from emerging with different messages?
It is true that the Yar'Adua/Jonathan tenure suffered a serious set-back actuated by the president's protracted ill-health and thus requires of the Acting President enormous time, energy and focus to put things right, otherwise in advanced democracies, the times like we are in, of months, leading to the next election season are usually regarded as lame-dock period when serving presidents think more about reelection or help in their party's campaign efforts. Although I am tempted to agree that it may be difficult for Jonathan to allow himself to be distracted at this moment by election  concerns especially,  in view of the wasted months and  because of the many responsibilities, he is today relied upon to shoulder, I  still don't believe that all that the Yar'Adua/Jonathan ticket promised and could not achieve  in four years can be achieved in just months.
That being so, and granted the constitutional right he enjoys as a Nigerian, not just a PDP stalwart, methinks Jonathan should break away from the ranks of Nigerian leaders who choose to emerge at the last minutes and blame a long nurtured ambition on pressures from others.
My Agony is that doing so now  could also be playing into the hands of a viscious cabal to prey on, using parliamentary instability, polarization of the ruling party, as is being experienced today, and playing the questionable majority card as tools, but early projection is what the Nigerian electorate deserves, because it will enable them properly prepare for what and who they want.
If Jonathan wants to govern Nigeria as substantive president and wishes to contest the next elections, he should tell Nigerians in a timely fashion and so should all others so we don't end up having yet another reluctant presidential candidate or a middle course, whether relatively unprepared or on not after a vigorous debate. Deciding now, could reduce the numbers of the ambitious lot who can only be checked by big names like Jonathan's.
Nigeria's many problems require a little more serious candidates than the familiar reluctant choices. Hate him or love him, that is why I salute Ibrahim Badamosi Babangida's shocking re-emergence in the political arena, no matter how unwelcome some may see it and  the ghost of  June 12 notwithstanding.
90% Of Money Laundered Via Real Estate, EFCC Reveals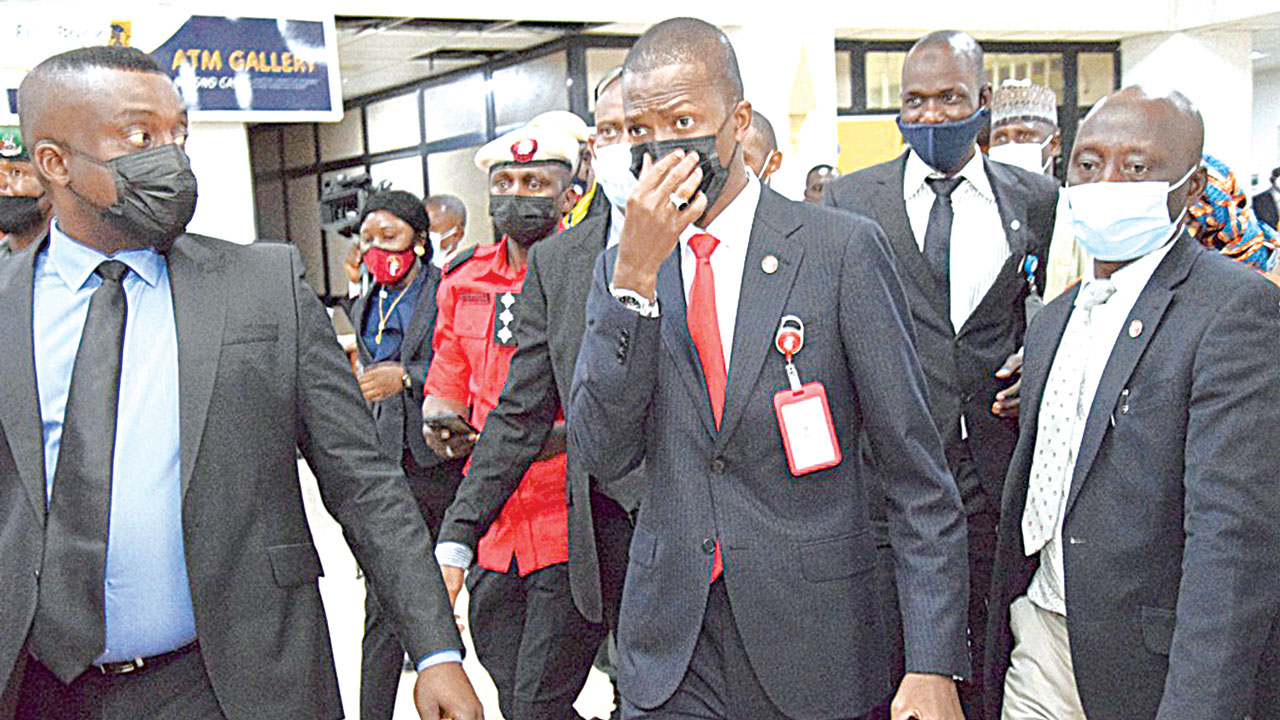 The Economic and Financial Crimes Commission (EFCC) says about 90 per cent of money laundering is done through the real estate sector.
The commission's Chairman, Abdulrasheed Bawa, stated this while featuring on Channels TV's Sunrise Daily, yesterday,
According to him, although the sector is monitored via the special control unit, more needed to be done.
According to Bawa, "One of the problems we have now is the real estate. 90 to 100 per cent of the resources are being laundered through the real estate."
He said there are so many issues involved, but that they were working with the National Assembly to stop what he called "the gate keepers" as there would be reduction in looting if there is no one to launder the money.
Bawa, the EFCC boss, gave an example of a minister who expressed interest in a $37.5million property a bank manager put up for sale.
He said, "The bank sent a vehicle to her house and in the first instance $20million was evacuated from her house.
"They paid a developer and a lawyer set up a special purpose vehicle, where the title documents were transferred into.
"And he (the lawyer) is posing as the owner of the property. You see the problem. This is just one of many; it is happening daily."
The EFCC chairman also revealed that he receives death threats often.
Asked to respond to President Muhammadu Buhari's frequent "Corruption is fighting back" expression, Bawa said he was in New York, USA, last week, when someone called to threaten him.
"Last week, I was in New York when a senior citizen received a phone call from somebody that is not even under investigation.
"The young man said, 'I am going to kill him (Bawa), I am going to kill him'.
"I get death threats. So, it is real. Corruption can fight back," he said.
On corruption in the civil service, he said there were a lot of gaps, especially in contracts processing, naming "emergency contracts" as one.
Bawa said, "A particular agency is notorious for that. They have turned all their contracts to emergency contracts."
However, he said, EFCC has strategies in place to check corruptions, one of which is "corruption risk assessments of MDAs".
According to him, "I have written to the minister and would soon commence the process of corruption risk assessments of all the parastatals and agencies under the Ministry of Petroleum Resources to look at their vulnerability to fraud and advise them accordingly."
Asked if the scope of corruption in the country overwhelms him, Bawa, the EFCC boss said, "Yes, and no."
We've Spent N9bn To Upgrade RSUTH, Wike Confirms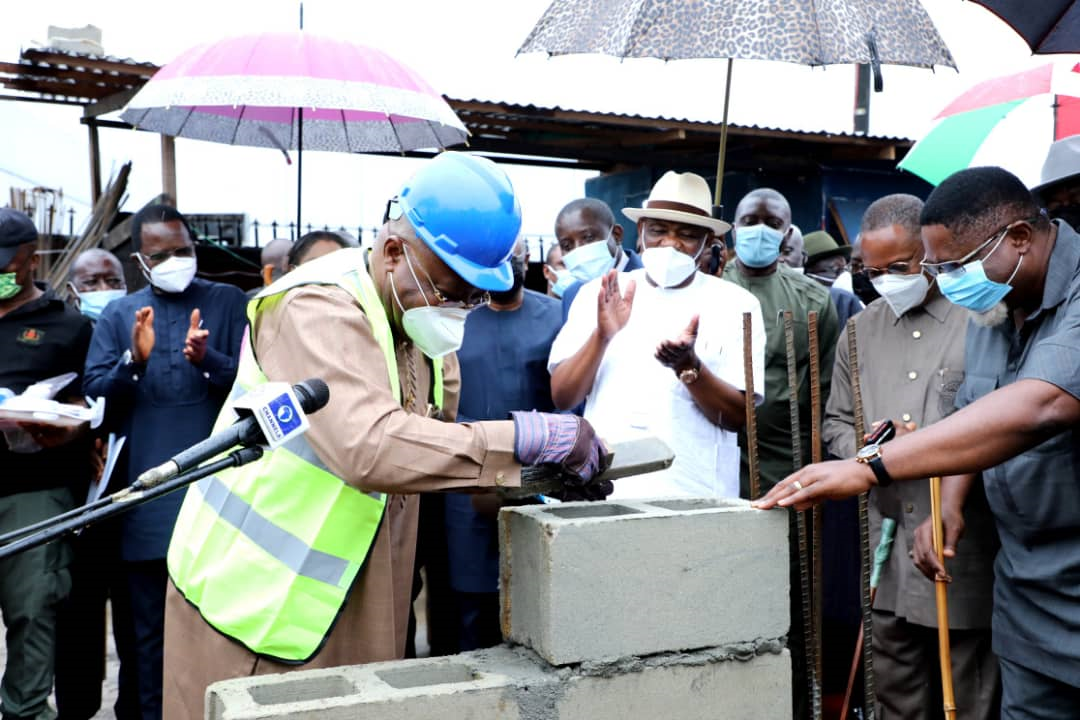 The Rivers State Governor, Chief Nyesom Wike, says his administration has spent N9billion in upgrading structures and installation of new equipment at the Rivers State University Teaching Hospital (RSUTH).
He said the fact that 40 per cent of the 2021 budget of the state is dedicated to provision of quality healthcare delivery was a further demonstration of the priority placed on the sector.
Wike made the explanation at the foundation laying ceremony for the construction of a Renal Centre at RSUTH, last Friday.
The governor said he made promise to Rivers people that the best would be provided to them in all sectors of the society within his capability because of the mandate they gave to him.
"As we came on here, I just looked around and I see the changes in this teaching hospital. I can say that we have put not less than N9billion in this teaching hospital.
"If you look at the budget, the health sector alone, what it's taking from the Rivers State Government is not less than 40 percent of the 2021 budget."
Speaking further, Wike said the state government cannot afford to implement free medical service programme in the present economic circumstance.
While dismissing the request for a subvention for RSUTH, Wike, however, commended the chief medical director and his team for their commitment to turnaround the fortunes of RSUTH.
"I have never seen anywhere that health services can be totally free. They're telling me that people who come here can't pay. I have never declared that this state is going to take over the health fees of anybody."
Also speaking, the former Minister of Transport, Dr. Abiye Sekibo, who performed the flag-off, noted that Wike's achievements in the health sector in particular, surpass what former governors of the state had done.
Sekibo said that the governor has given equal attention to every section of the health sector by providing complete health infrastructure that was positioning the state as a medical tourism destination in Nigeria.
Earlier, the Rivers State Commissioner for Health, Prof Princewill Chike, lauded Governor Nyesom Wike for his interest in the health of Rivers people.
He noted that the renal centre, when completed, would become another landmark development project in the health sector that would handle and manage all kidney-related ailments.
In his remarks, the Chief Medical Director of the Rivers State University Teaching Hospital, Dr. Friday Aaron, commended Wike for approving the renal centre.
Aaron explained that chronic kidney disease was a major burden globally with estimated 14 million cases in Nigeria.
According to him, over 240,000 of these cases require renal replacement therapy in the form of dialysis and renal transplant.
The CMD said the building that would house the centre was expected to be completed in six months and consists of two floors.
The ground floor, according to him, would house the haemodialysis unit with eight haemodialysis machines.
He further explained that the first floor of the centre would house the surgical component where most of the sophisticated equipment for kidney transplant would be installed.
Aaron said Wike has released the funds required to build, equip the centre as well as for the training of personnel locally and internationally.
Power Generation Falls 23% To 3,172MW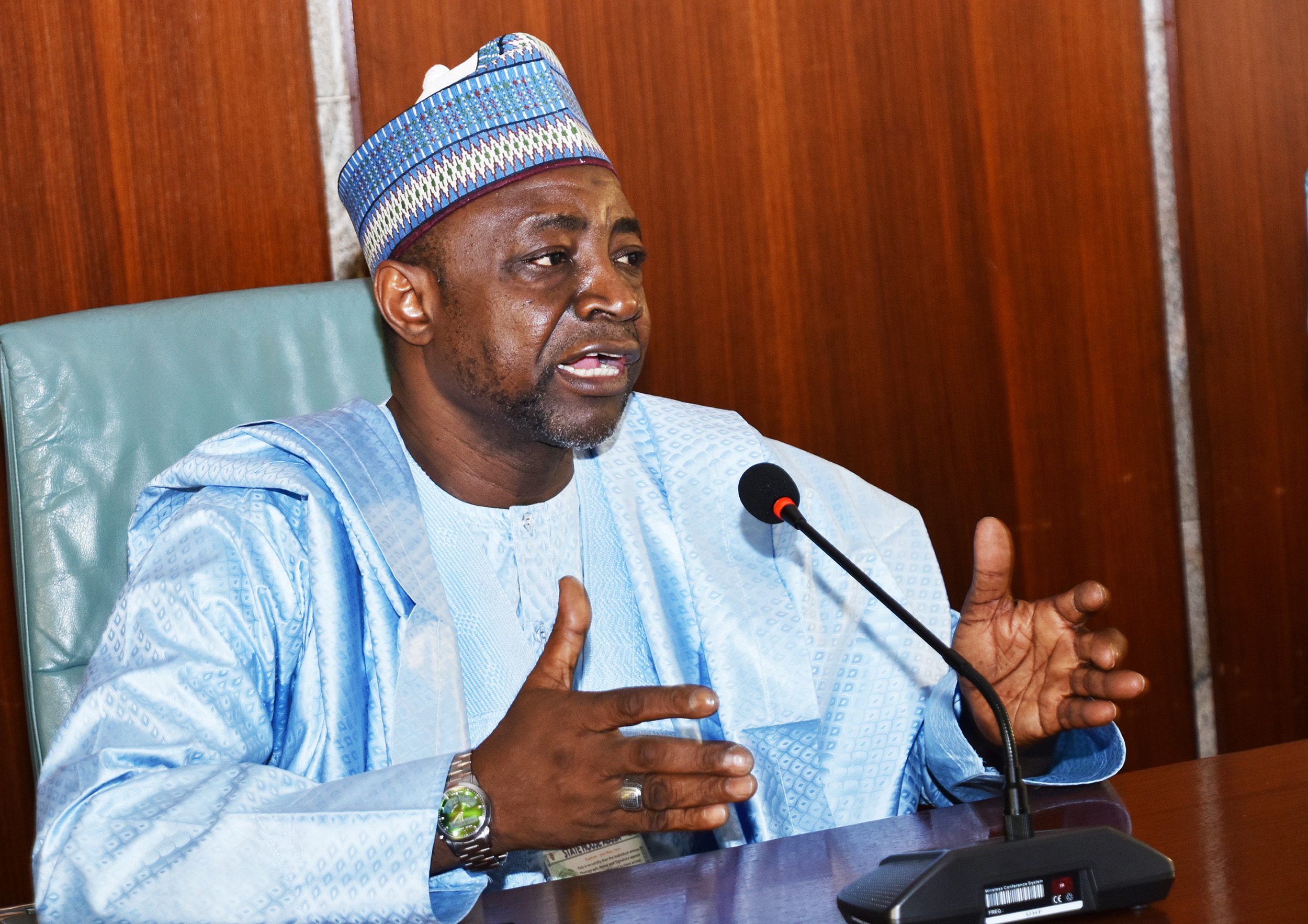 Power supply in Nigeria has failed to improve on last week's performance, as it fell by 22.9 per cent from peak generation of 4,115Megawatts on Saturday to 3,172.20MW as at 5pm, yesterday, latest data from the System Operator has shown.
According to the data, most power plants were operating far below capacity due to gas shortage with Olorunsogo Power Plant 335MW capacity; and Sapele Power Plant, 450MW capacity; completely out.
Egbin was generating at 746MW; Omoku 37.20; Omotosho (NIPP) at 105MW; while Afam was generating at 80MW.
The data showed that on the average power generation in the past seven days were 4,120.9MW on Sunday, June 6; 4,249.4 on Monday, June 7; 4,000.9MW on Tuesday, June 8; 3,720.7 on Wednesday, June 9; 3,517 on Thursday, June 10; 3,765MW on Friday, June 11; and 4,115MW on Saturday, June 12.
The International Oil Companies (IOCs), had last warned that despite Nigeria's huge gas reserves a lot needs to be done to attract investment to the sector to develop gas reserves to boost power generation in the country.
Speaking at the just concluded Nigeria International Petroleum Summit, the Chair, Shell Companies in Nigeria/MD SPDC, Osagie Okunbor, said with 203trillion Cubic Feet of gas reserves, what was needed in the country is to deliver projects that would produce the gas.
"The challenge is not just growing the reserves but in producing these reserves for the benefits of our country. Essentially growing the reserves and delivering on the production is a function of two or three elements.
"I like to see infrastructure that is required for the development of these resources at two levels. Soft infrastructure is often the one that is more important than and that is the one that is actually drives most of what you see at site."
"Soft infrastructure refers to the enabling environment and nothing pleases me as much seeing both the Senate President and the speaker of the house give very firm commitments about trying to pass the PIB this month.
"That is probably the big one of the enabling environment to provide the kind of stability we also need all sorts of other issues we need to that we have discussed severally in terms of sanctity of contract, stable policies and collaboration and I think we are well on our way there", he added.