How Age Discrimination Aggravates Unemployment
A development that has continued to enhance the unemployment situation in the country is age discrimination in employment matters. In their bid to tackle unemployment problem, many countries had had to solve the age discrimination issue first before making a headway. It is, however, unfortunate that the Nigerian government has not seen this as an impediment in their fight against unemployment. Employers of labour in the country have consistently raised the age limit of job seekers by the day.
 A classic vacancy advert for positions meant for fresh employees usually emphasises age and very specific academic qualifications. For example, such adverts like "candidates must posses a good University degree with a second class honours (upper division) including five credit passes at the senior secondary school certificate examination which must include mathematics and English language and must not be less than 25 years of age by October 25th, 2010". Some other versions of job adverts add some years of experience. The question many ask is that if the job seeker is not given opportunity to work how will he or she have the requisite experience?
One factor that has been identified as reason employers in Nigeria set age barrier is productivity. Mr. James Balafama, General Manager of Kindred Nigeria Limited in Port Harcourt says: "Younger people are more manageable, productive and can easily imbibe organisation culture than the older ones. But research has shown that more people contribute significantly to the growth of an organisation in their 30s." If Balafama's explanation is anything to go by, it means that raising the age barrier does not significantly give an organisation much advantage.
The age limit question is not practiced by indigenous companies alone. Even foreign companies indulge in the practice. Most of the foreign companies found in the practice do not use similar conditions in their home countries. For instance, a multi-national company operating in Nigeria recently pasted a job vacancy advert in its career section on the internet as follows: "who we look for: WE are looking for talented people seeking to make a difference. They must be young graduates who are under 26 years, or experienced individuals who are under 32 years and capable of delivering excellent and value-added  services to our clients."
But the same firm does not demand such from its United Kingdom applicants. For instance, what if demands from U.K. graduate interested in working in its audit section is: "If you have already completed some professional exams, but do not have relevant work experience, then we may be able to consider you for an audit graduate training contract. If you have passed a number of professional exams and have relevant work experience, then please visit the experienced professionals part of the website".
The question is how many Nigerian graduates can meet the qualifications stipulated by these companies particularly when viewed against the fact that an average Nigerian graduate may have clocked 26 years upon graduation from the university and eventually surpass the age after serving the mandatory National Youth Service Corp NYSC, pro-gramme. This means that there is every need to check the age issue as it relates to employent in the country. Mr. Kayode Ogundipe, Managing Director of Majorie Ventures, a financial consulting firm in Port Harcourt, says: "In many countries the emphasis is on competence and not age. As  long as one is competent to do a job age should not be a barrier".
In many countries today the best practice is to ensure that employment practices are based on skills and competence rather than age. It is therefore illegal for employers to advertise, recruit, train, promote or retire on the basis of age unless it is absolutely necessary.
Interestingly, while many countries are ensuring that their citizens who are competent and are above 40 are not denied an iota of opportunity on account of age, Nigerian employers are throwing away competent hands and denying them employment on account of falsely branded over-age toga. In   the civilised world, for instance, laws have been enacted against age discrimination in employment matters. The United States of America enacted such law as far back as 1967, with some states already following suit. Under the US Age discrimantion in Employment Act, it is unlawful to sack or  a fil to hire someone on the grounds of age if the employee is over 40.
The US law is much narrower in scope than what is obtainable in United Kingdom. The U.K Age Discrimination in employment Act of 2006 makes it unlawful for employers and others to discriminate against a person on the basis of age. Unlike in the US where regulations give protection to older workers' the UK rules apply to all age groups. Thus, in the UK as  long as one is within the legal working age, one cannot be denied employment on the basis of  being too old or too young. Many other countries like Australia, have  joined in legislating against age discrimination in employment.
Should Nigeria join these countries that have legislated against this employment discriminatory practice? Mrs. Oju Nathan, a retired civil servant who worked at the Federal Ministry of Labour and Productivity says: "There is need for the country to take a second look at our labour laws. The decay in education has actually made people to be leaving school much later than they ought to. The problems we have had in education really necessitates that government looks at employment age from a realistic point of view." Some other Nigerians think that a legislation is not needed, but that orgainsations should devise ways of getting people who can deliver.
One of the negative effects of this age discrimination by employers is that it causes many Nigerians to build their careers on falsehood, as they declare false ages to be eligible for employment.
Arnold Alalibo

Checking Financial Leakages In NASS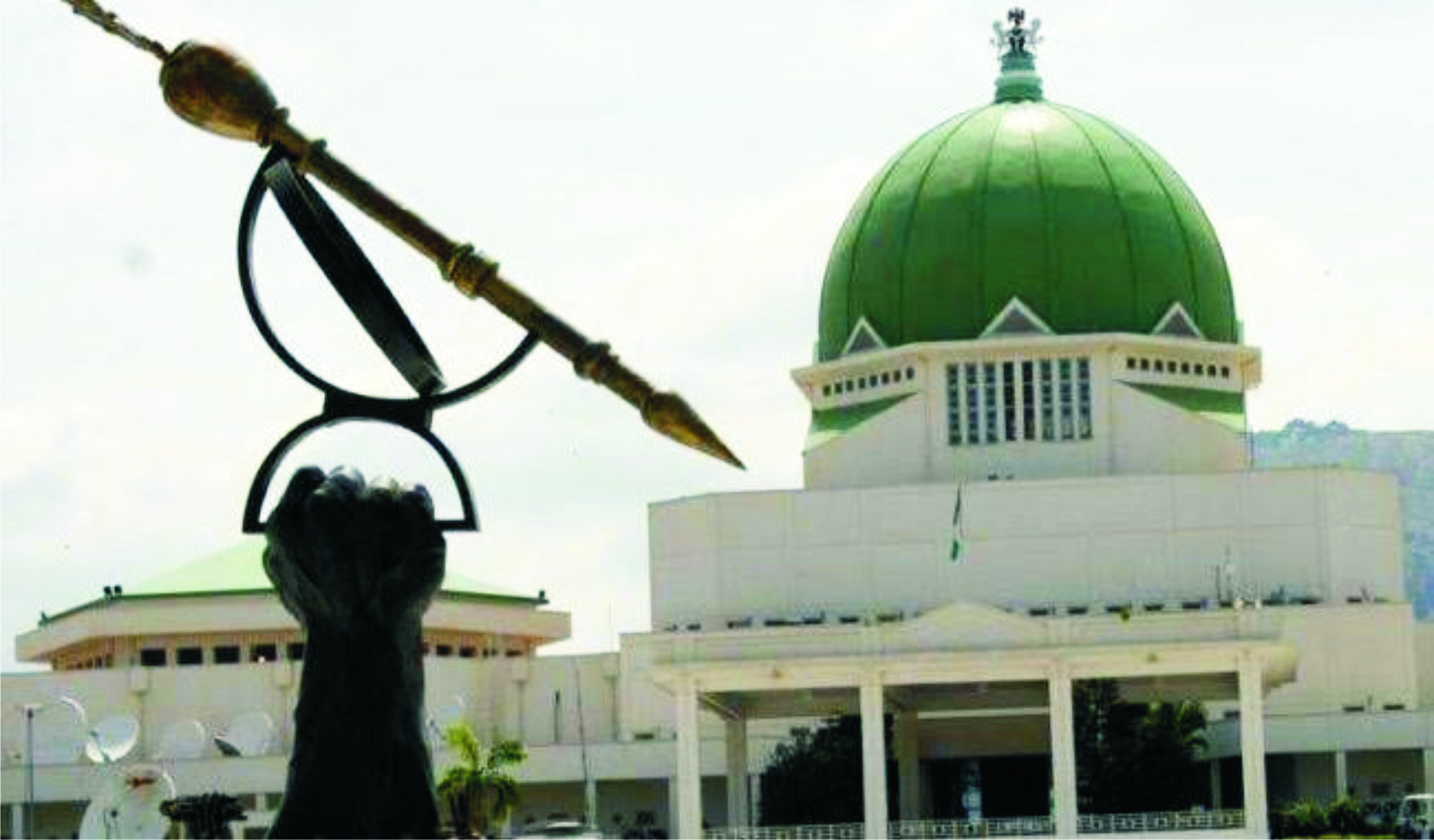 The National Assembly makes laws, controls the finances of the nation and plays a role in checking the actions of government and the ministries.
In spite of these functions, critics note that governance ought to be about the people and better life for the masses but the present situation in the National Assembly in that regard has fallen below the expectations of the electorate.
A social critic, Dr Obed Oduah, says that presidential form of government, especially in the conduct of the National Assembly matters that border on assets' boarding and sales, is worrisome.
He observes that although the National Assembly is made up of elected representatives with defined responsibilities, the cost of running the two chambers — the Senate and the House of Representatives — calls for concern.
Many Nigerians believe that the economy is groaning under the heavy weight of excessive cost of governance and they have been asking what could be done to reduce the cost of government, especially by the National Assembly.
They cite a report that the authorities of the legislature allegedly sold official property such as cars and other public utilities at low prices in which Land Cruiser Jeep purchased on tax payers' money for N26 million could be sold to a member of the National Assembly at N1 million.
The Executive Director, African Centre for Leadership and Strategy and Development, Dr Otive Igbuzor, says that the high cost of governance has impeded economic development in the country.
According to him, the problems are not unconnected with corruption and wastages in governance and, above all, the high cost of doing government business, especially in the National Assembly.
A concerned citizen, Mr Feyi Olubusayo, an economist, recalls that last year's budget made provision for N5.5 billion for the purchase of "expensive'' cars for members of the National Assembly to replace the cars bought four years ago.
He expresses concern that the members of the 8th Senate have gone away with the cars as "parting gifts'', observing that the new cars may also go the same way if adequate measure is not put in place to check it.
He also observes that a vote of N139 billion for the National Assembly in the 2018 Appropriation Act is much.
But the Senate has described the public condemnation of its planned purchase of Sport Utility Vehicles (SUVs) amounting to N5.5 billion for the senators as an insult.
The Leader of the Senate, Yahaya Abdullahi, said that the status of a senator of the Federal Republic of Nigeria is not undeserving of an SUV.
He said that each of the 109 senators in the upper chamber would get one SUV, which would be paid for at the end of their four-year legislative tenure.
He said the burden on the shoulders of the senator was not a mean task and that an SUV for their work was not too much.
"It is an insult to say that a senator of the Federal Republic cannot ride a jeep in Nigeria. It is an insult.
"The N5.5 billion is from the National Assembly fund and it is budgeted for every year, which they will pay back at the end of the tenure.
Irrespective of this position in the Senate, Dr Abbey Ibude, a critic, insists that "a huge portion of the country's resources is allocated to servicing a tiny fraction of the population who are public office holders, especially the National Assembly members.
"With little left for the provision of social infrastructure, the majority is entrenched in extreme poverty, which is why the acting Chairman of the Revenue Mobilisation, Allocation and Fiscal Commission, Shettima Abba-Gana, canvasses a methodical reduction in the cost of governance.
"The guiltiest parties are the Executive and Legislative arms, although the judiciary is not blameless.
"Ministers, their aides, senators, representatives, state lawmakers, commissioners, local government chairmen and other public officials maintain expensive convoys and fly in expensive modes of transportation''.
Also, Sen. Shehu Sani, former senator from Kaduna State, notes that a senator received N13.5 million as "running cost" every month.
"This is outside of the N750, 000 monthly salary, N200 million annually for constituency allowance and other undeclared allowances.
"Some of the senators were former governors, after serving out their eight-year tenure as governors, receive mega pensions for life.
"It is laughable because these governors served their states for just eight years or less. It is daylight robbery of public fund.
"These governors earned top rates while in office and used chartered/private jets, although their citizens live in penury'', he said.
Similarly, the House of Representatives' Committee on Public Accounts recently, observed that the country had not been witnessing prudent use of government resources.
The chairman of the committee, Mr Kingsley Chinda, said that the lawmakers were currently examining the annual reports by the Auditor-General of the Federation submitted to the Legislature.
"Generally, what we have observed is that not much has changed from the reckless system that we have operated in Nigeria. Not much has changed. Public spending is still not very responsible and so, we need to begin to change.
"One of the problems we have is that our institutions are very weak; institutions are not strengthened; the government is not making deliberate efforts to strengthen institutions,'' he said.
However, members of the National Assembly have vowed to fight corruption through aggressive oversight functions and probe of petitions against public officers.
They also pledged to ensure adequate check on the executive arm of government but would not do so through confrontation.
The federal parliamentarians are also unanimous in their decision to work as a team irrespective of political affiliations to collectively tackle the myriad of problems confronting Nigerians.
A member of the House of Representatives from Ado/Okpokwu/Ogbadibo Federal Constituency in Benue, Francis Agbo, promised to support other members to make life extremely difficult for public office holders who might wish to loot Nigeria's treasury, even in the National Assembly.
"We intend to minimise the negative perceptions that Nigerians have about the National Assembly.
"We will enthrone more transparency in our business. We want people to know that we are the parliamentarians for Nigerians, not parliamentarians for our pockets.
"We intend to strengthen internal democracy. Many of our people don't know what they call internal democracy".
Olaitan writes for the News Agency of Nigeria.

Re: Edo Polls And Threats Of Violence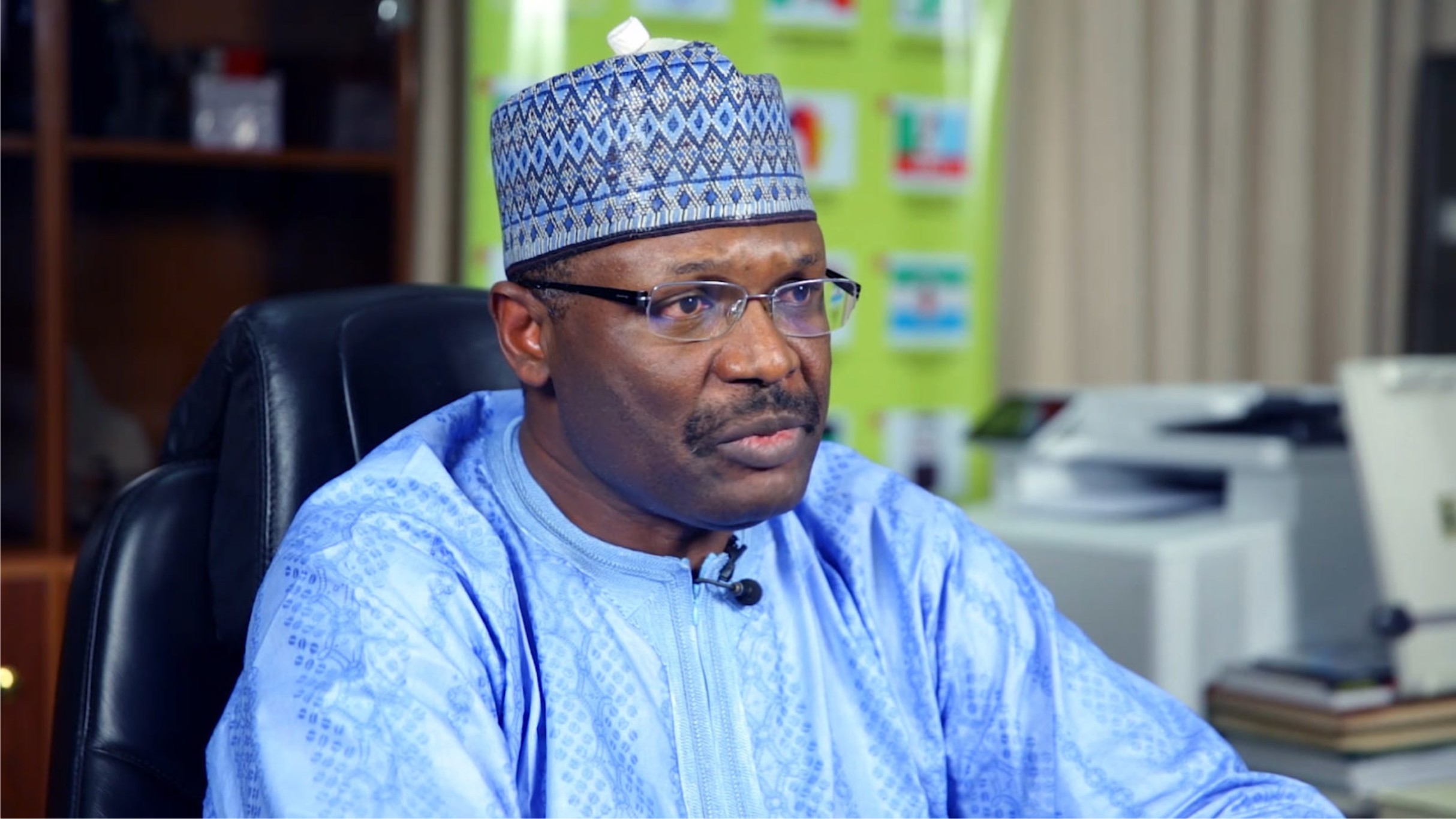 The attention of the Rivers State Government has been drawn to an  article titled: "Edo Polls and Threats of Violence" published in the Politics page (Page 14) of The Nation Newspaper, August 24, 2020.
Unfortunately, the entire write-up leaves a sour taste in the mouth and a disturbing realization of the dubious and sinister intent of how a respected title like The Nation Newspaper may have wittingly breached the ethics of the profession and subjected itself to the objective scrutiny and judgment of the hate speech code.
First of all, the article has no bye-line and this observation, from every objective analysis, puts a question mark on the professionalism of the Newspaper.
Even though the organisation may likely claim that it was an error of ommision, but what is certain is that the views, opinions and allegations contained in the article are wholly and incontrovertibly those of the publication. Its editors  should be prepared to accept vicarious responsibility for any action emanating from the interpretation of the article.
It is important to state here that as an independent publication, The Nation Newspaper is at liberty to align with any ideology its editorial focus desires to embrace and if, in the promotion of such an ideology, it finds itself in tandem with the opinions and informed commentaries expressed in any written contribution or commentary it chooses to publish for public consumption, then the management of the publication should do the needful and either classify such a write-up as either an editorial of the publication, or put the name of the author on the said publication to give it identity and credibility. They did neither in the said article.
We will refrain from joining issues with all the snide innuendos and direct attacks  casting libelous aspersions on the personality of the Governor of Rivers State,  Nyesom Ezenwo Wike. It is quite provocative and disingenuous to invoke situations, circumstances and events over which one has incomplete knowledge about, as illustrations to justify a conclusion, as the write-up has so brazenly concocted as regards the election in Rivers State.
Addressing the viccisitudes and complexities that are already defining the forthcoming September 19, Edo State governorship elections, we wish to place on record that prior to every election he has contested, Governor Nyesom Wike has always been the prime advocate for violence-free polls and has loudly insisted that all elections must be free and fair and the votes of the people must count. Most importantly, he always advocates that people should be vigilant and guard their votes to make sure every vote counts.
This is the stance of a confident politician who believes in the tenets of true democracy and the process of free and fair polls and we want to state categorically here that the popularity, admiration and overwhelming acceptance of Governor Nyesom Wike as a bold, fearless and charismatic politician is not and has never been in doubt, not just in Rivers State, but across the country.
Those who followed the 2019 governorship election in Rivers State, which, fortunately, was comprehensively covered by the media, including The Nation Newspaper, will recall the outstanding and courageous acts of spontaneous bravery across the state and particularly by the heroic resistance of the women of Ogu-Bolo LGA, who stood their ground and revolted against  armed soldiers who invaded their local government polling units to ostensibly hijack electoral materials and truncate the collation of the March 9 elections results in the locality.
Immediately after he was appointed the Chairman of Edo State Peoples Democratic Party (PDP) Governorship Campaign Council, one of the very first initiatives Governor Wike undertook, was an interview on a popular national television network  where he urged the Security Agencies and the Independent National Electoral Commission (INEC) to be impartial in the forthcoming Edo State gubernatorial election. He equally appealed to President Muhammadu Buhari, to prevail on those saddled with the responsibility of conducting the election, to ensure that the polls were free and fair.
Governor Wike has since appeared on several more live television interviews with respected news networks to stress the same point that all efforts must be put in place to prevent violence and ensure free and fair polls in the forthcoming Edo State elections.
These admonitions, coming as they are from the Chairman of the Edo State PDP Campaign Council is a clear indication that the party is solidly advocating for free and fair election in Edo State and is prepared to do everything legally and legitimately possible to protect and defend the votes of Edo people.
Of course, it is only to be expected that Governor  Wike will appear like a nightmare to those who believe that intimidation of voters and the deployment of force and might as was widely reported in the last Governorship election in Kano State as well as the Governorship and National Assembly elections in Kogi State for example, will give them victory.
Interestingly, Governor Abdullahi Ganduje is the Chairman of the Edo State All Progressives Congress (APC) Governorship Campaign Council and quite coincidentally too, Kogi State has featured prominently as has been widely reported in some media, on matters relating to insecurity in the forthcoming Edo State election.
To put this disturbing scenario in proper context, we recall the attack on the PDP Campaign Council during their visit to the revered Oba of Benin, the attack on Governor Obaseki's campaign train in Apana (Ward 10), Etsako Local Government Area and the very instructive video of the APC Governorship candidate holding a meeting with a group which described themselves as 'Lions and Tigers" which went viral a few weeks ago.
The Edo State Deputy Governor, Comrade Philip Shaibu, has gone on national media (both print and electronic) to make far reaching revelations, including providing names and photographs and narrating detailed plots of how certain persons are planning to derail the Edo State Election, breach the peace with widespread violence and even assassinate certain persons in his party. He boldly declared that he has already forwarded these information to the security agencies for expected appropriate action.
It is also quite sickening and a stark revelation of the wicked mindset of those challenging Governor Wike, that a benevolent act commiserating with the families of those who lost relatives and loved ones as a result of election violence, has now been twisted in their warped, devious logic to justify election violence.
We will not dwell much on this tragic turn of events, except to state that Governor Wike has zero tolerance for election violence and note that for the first time in our political history, a proper panel was set up to identify and ascertain the magnitude of loss and it was not just civilians but also military families were commiserated.
The intention of that heart touching gesture was to send a clear message that all Nigerian lives matter and, in recognition of the fact that families have lost breadwinners as a result of needless election violence, there was the need for government to show care and empathy and identify with the families who were grieving and mourning.
It is indeed quite sad and unfortunate that human lives mean nothing to those who wrote the said article as it has already revealed, even before the votes are cast that they are prepared to waste lives because they want to get power at all cost.
We want to state categorically that we take very strong exception to the vile and uncouth attempt to blemish the image and reputation of Governor  Wike by the  faceless authors of the article. We understand the fact that the mere presence of the Rivers State Governor, has sent uncomfortable shivers down the spine of those who may be plotting to disenfranchise the people of Edo State in the September 19 Governorship election. He has become a scourge to their shenanigans and we are not unmindful of the deliberate media campaign to discredit him, for which of course, we are taking appropriate action. This one too will not be an exception.
On a final note, we want to assure those attempting to smear Governor  Wike that their efforts are like pouring  water into a basket because the Rivers State Governor is not at all perturbed and is certainly not going to lose any sleep over their uncharitable comments. This rejoinder is to put The Nation Newspaper and those connected with this article on notice that we have seen and read it.
Let us reiterate, for the purpose of emphasis, that as the Chairman of the Edo State PDP Governorship campaign council, Governor  Wike is once again calling on the security agencies, INEC and  President Muhammadu Buhari to ensure a free, fair, violence-free election in Edo State. We equally call on Edo people to defend their votes in line with the laid down election guidelines and take their own destiny in their hands to decide who becomes their next Governor. Power belongs to the people and the voice of the people is the voice of God. In the end, God will win in Edo State.
Nsirim is the Commissioner for Information and Communications, Rivers State.

Taming The Rape Culture In Nigeria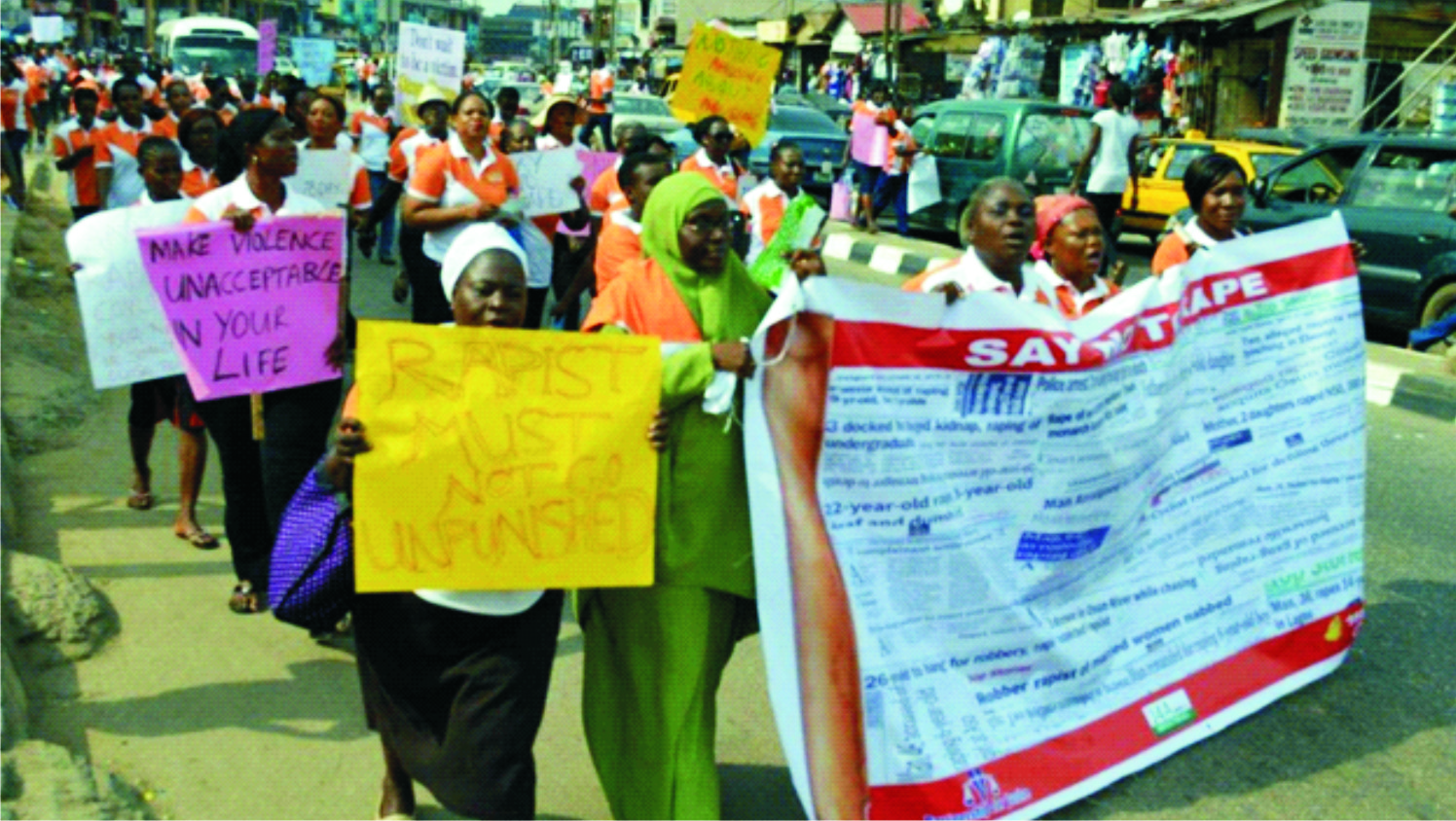 The increasing cases of rape in Nigeria is a great concern to many. Scarcely a day passes without an incident of a woman, girl or infant being raped in one part of the country or another. Some of the victims are not only raped but brutalised and killed. Recall the story of how a 22-year-old 100 level Microbiology student of the University of Benin, Uwaila Omozuwa, was raped and murdered in a church in Benin a few months ago.
When the Senate in June 2015, ratified the Sexual Offences Bill (2015) which prescribes life imprisonment for rapists and those who have sexual interaction with children under 11 years, many thought that would assist in reducing rape cases in the country. Incidentally, that is not the case yet as many women in the country, both young and old, are daily subjected to sexual abuses. Some are reported, while many go unreported.
However, as the cases soar, individuals, human rights organisations, civil society groups and others relentlessly work towards the curtailment of the bestial act. One of such groups, Center for Women Studies and Intervention (CWSI) and its partners, including International Federation of Women Lawyers (FIDA), (Nig),  Civil Society Legislative Advocacy Centre (CISLAC),  Women's Right Advancement and Protection Alternative (WRAPA) and others, recently in Abuja, called for an end to gender-based violence and rape.
Relating several pathetic stories of female sexual abuses in many parts of the country, CWSI Executive Director, Rev Sr Ngozi Frances Uti, said it was high time government and lawmakers demonstrated more commitment and be more passionate about rape and other forms of sexual abuses if the menace must be curbed.
According to her, "when a woman/girl is raped, she loses her self-esteem/worth. She is plunged into depression if she survives the ordeal and forever battles with the trauma. This uncontrollable sexual appetite of the rapist destroys the victim's future and pushes her into a lifelong dark age".
In the viewpoint of Chairperson, FIDA, Abuja Branch, Rachael Adejo-Andrew, the country does not lack laws that criminalise rape and other sexual offences as the Penal Code, the Criminal Code and the Violence Against Persons (Prohibition) Act, (VAPP), all have portions that deal with the abominable acts. What is in short supply, however, is the implementation of these laws?
She called on the police and all those charged with the responsibility of implementing or enforcing these laws to sit up just as states that are yet to adopt the VAPP Act should do so. "The penalty in that law is stiff enough to prohibit people from perpetrating the crime and it also has provisions for psycho-socio, medical, legal and other supports for rape victims," she emphasised.
The legal icon harped on the need for the police, rape victims and their families as well as the entire populace to realise that rape is a crime against the state which should not be mediated but be allowed to be dealt with in accordance with the law.
In her words: "sometimes we hear things like oh! they have begged me; my pastor has intervened; my grandfather has called so l am going to drop the case; I am not going forward with the case and all that. We need to understand that rape is a crime against the state. It is not against the individual. Yes, the individual is the one suffering but it is a crime against the state and you don't mediate a crime. You let it go to court. Let the court take its course".
Also, she admonished that to make a rape case easy and for victims to be victorious, the following must be done: victims must not destroy the evidence, they should immediately report to government recognised hospital; they should ensure the case is reported and documented at a police station; involve CSOs so they can follow up the case; ensure that a lawyer is involved for a thorough investigation; they should be tenacious, committed and determined to see the case through.
It is a known fact that many rape victims who would have heeded Adejo-Andrew's counsel and ensure that the perpetrators do not go scot-free are discouraged by the stigma associated with sexual abuse.  To address the important issue, Media Officer, CISLAC, Onyekachi Eze, called for more sensitisation and education by the media and other stakeholders. "Do you know some parents even tell their abused daughters to keep quiet due to fear of being stigmatised? So, until we get strong sanctions that can stop them, let us keep educating and sensitising," she opined.
Similarly, a member of WRAPA, Dinma Nwanye-Ajanaku, advocated that religious and traditional leaders who have the ability to influence community members should be educated on how to handle rape cases. She grimaced at the practice of always focusing on victims when reporting rape cases in the media. She said attention should rather be paid to the offenders as a way of naming and shaming them.
In the views of a past Executive Director of CWSI, Rev Sr Rosemary Ukata, to win the fight against rape in Nigeria and save our society, law enforcement agents and all those responsible for implementing laws against the menace should rise to their responsibilities. She suggested that gender desks at police stations should be made functional and further advocated that the issue of drug and other substance abuses be given more bite by the relevant bodies.
The need for proper parental upbringing, more attention to the boychild and value reorientation of the entire citizenry were also proposed by some other participants as ways of dealing with the crime.
A country representative, Catholic Agency for Oversea Development (CAFOD) and Catholic Charities Foundation of Nigeria (CCFN), Mr Kelechi Emeh, capped it all by calling for the establishment of a special court for rape cases and for more synergy between the CSOs and other stakeholders in the battle against the scourge. He said: "We are not in a competition. We are working for a common purpose. When we come together and pull our resources together we achieve our aim of making our society better".
Calista Ezeaku