Much Ado About Will Making
Often we hear pathetic stories of widows and children forcefully dispossessed of their inheritance after the death of their breadwinner. Unfortunately, the general attitude towards such incidents is that it will never be "our portion". Apart from a few non-governmental organisations, nothing much is done to stem this evil. But the truth is that we all have a role to play towards putting an end to this malaise by simply making a will.
Regrettably, it has been entrenched in our psyche that a person making a will is courting death or anticipating it. Some are even afraid that if their heirs get to know what they have been bequeathed or devised, they may do something to hasten their death. But this is not always the case as the business of will making is couched in secrecy and confidentiality.
In a society like ours where patriarchy looms large, it will not be a misdescription to tag a person who refuses to make a will as callous and "careless". Life is precarious and we do not know when ours will terminate. If those people we claim to love so much and labour for still end up being at the mercy of some greedy family members then our whole effort will be futile. We should bear in mind that the resonance of subjugation is the archetype of intestacy, that is, dying without a will. The essential end of this scenario is scores of litigation and attritions between members of the family.
A simple act of will making would have saved most families from protracted legal battles. Some even go to the extent of engaging in nefarious and unprintable acts all in the desperate quest to lay hands on the property of the deceased. Our society is replete with unsavoury examples.
It is time for us to have a re-think and discard this obsolete belief that will making is naturally followed by death. Every person can make a will, whether male or female so long as the person is of age and possesses a sound disposing mind, setting out their final wishes and review it regularly. A will is ambulatory and so can be amended by the testator as many times as he wishes in his life time. If your circumstances change, such as getting married, the birth or adoption of children or if you get divorced, your last will and testament should be updated as soon as possible.
Without sounding pedantic, it is important to point out that making a will is the only definite way to confirm your wishes over how your property should be dealt with after your exit. It is essential if you want your possession or property divided amongst your immediate family, relations, friends, or charities and to ensure they all benefit in the proportions you want. The law will not respect mere verbal agreement between you and those you want to benefit, so get it all down on paper as a legally valid document.
If you made a will before you got married and never updated it, automatically it becomes invalid. Do not assume that your spouse will get everything, relatives may lay a claim. If you are living as a couple but not legally married, you may be treated as a single person or your estate dealt with by native law and custom. In the circumstance, the surviving partner may get nothing at all. One thing becomes certain-there will be dispute at a time when the family should be coping with the loss of a loved one.
In addition, a will affords the testator the opportunity of appointing trusted guardians for his children if they are young rather than leave them at the mercy of some pretentious friends or relations. A valid will nominating guardians is invaluable especially in the case of one parent families. There is need to set out who to look after the young children on the event of death.
If you made a will many years ago, it probably needs updating to include additional children, grand-children or deletion of persons who may have died or who you no longer feel you wish to leave anything to. In order to maintain the legal power of your last will and testament it is essential that it continues to reflect your current wishes. Therefore, you should review the terms of your will on a regular basis and, if necessary, consider revising it.
Apart from the benefits already enumerated, it is important to also state that it is cheaper to secure probate than Letter of Administration. Another attraction to making a will is that the executors can act from the date of the testator's death, even before the grant of probate unlike an administrator under intestate succession who must wait for the grant of Letters of Administration before he can exercise any control over the property constituting the deceased's estate. Also, a will can be used to address other post-humous matters like how the testator desires his remains to be disposed.
In all, wouldn't we rather engender peace rather than ignite fire in our families after our exit. Most of the problems arising from intestacy can be avoided by the harmless act of making a will.

Corroboration Of Evidence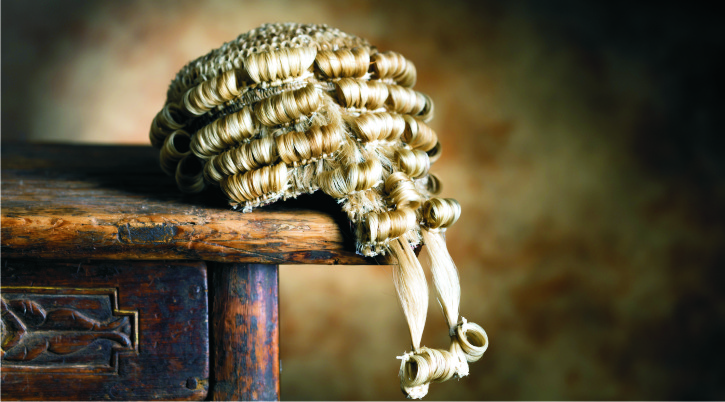 There is no law where provision is made for the number of witnesses that must testify before a plaintiff or the persecution will succeed in his case. A court can convict on a single witness. A case is not decided by the number of witnesses, single credible convincing evidence is enough to convict. But there are exceptions, such exceptions are circumstances where corroboration is required before a judge can decide his case.
Corroboration is the ground for the amenability of certain evidence for the purpose of conviction and if the corroborating evidence is not the same with the existing evidence an accused cannot be convicted upon such existing evidence. Corroboration simply means confirmation, support. In Ogumbayo V. State (2007) 8 NWLR (Pt 1035) P. 157, the Supreme Court holds per Ogbuagu JSC that "corroboration is not technical term of art and means no more than evidence tending to confirm, support and strengthen other evidence sought to be corroborated".
Hence corroborative evidence is an independent testimony implicating the accused to the charge and supportive of the testimony requiring corroboration. This corroborative evidence may be the testimony of another witness, or in a piece of real evidence tendered or in the conduct of the accused himself or from what the accused said. Corroboration therefore implies the existence of more than one piece of evidence, in which the corroborative evidence comes in to confirm, ratify, verify or validate the existing evidence coming from another independent witness or witnesses.
Corroboration of evidence is not required exception where the law demands it. Oputa JSC in Onafowakan V. The State (1987) 7 SCNJ @ 233 holds that. "It is trite that the evidence of one solitary credible witness can establish a case beyond reasonable doubt and that it is said that truth is not discovered by a majority vote". Although a court of law need not take the fact of the number of witnesses per se into account in deciding which side that would succeed, yet the Evidence Act creates some exceptions in relation thereto.
Some of the exceptions are treason and treasonable offence, perjury, an unsworn evidence of a child witness and Breach of Promise to marry. Breach of Promise to marry is perhaps the only instance of civil cause in which corroboration is required as a matter of law for a plaintiff to recover a verdict. Section 197 of the Evidence Act 2011 provides that "no plaintiff in any action for breach of Promise of marriage can recover a verdict, unless his or her testimony is corroborated by some other material evidence in support of such promises…."
Corroboration is an exception created by law and judicial practio, the general rule being that one qualitative evidence is enough to found a conviction.
By: Nkechi Bright-Ewere

Rivers Judiciary Workers' Welfare Tops Union's Agenda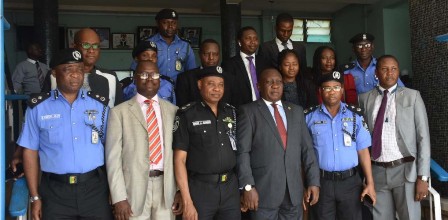 Workers' welfare and other social benefits  were to top on the agenda of the Judiciary Staff Union of Nigeria (JUSUN),  Rivers State branch, following its election last Friday in Port Harcourt.
The hint came from the electoral committee chairman, Ken Agi as he gave charge to the newly elected executive of the union in River state.
Agi said union leaders must learn how to put the interest of members top, if they must do well as leaders.
He explained that JUSUN was a group made of talented people who are determined to evoke change in the system.
About the peaceful atmosphere witnessed during the election, he said that it was the making of the Chief Justice of the state, Hon Justice Iyayi Lamiankara.
The union's eleco boss, hinted that the CJ, was interested in workers' welfare, hence her insistence on quality electoral process devoid of rancour.
The returning officer of the the election,  Comrade Marwan  Adamu,  who corroborated  Agi's views, said workers' welfare package must top the agenda of any good executive.
Adamu, the National President of the union, further tasked the new leadership of the union in the state to  shun what he described as divide and rule system.
Declaring the nine -man committee returned as elected, he swore them in for immediate action.
In his victory speech, the chairman of the union,  Comrade Anthony Nwachukwu, assured workers of all inclusive government.
Nwachukwu, stressed that for the sake of the union, there was no victor or vanquished at the poll, and added that the victory belonged to the entire workers.
He therefore, called on his members to   be up and doing in order to promote the interest of the union.
JUSUN is the umbrella body of judiciary workers in the country.

Human Rights Day: NHRC Urges Youths To Shun Criminality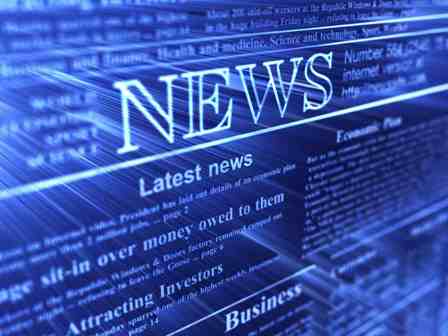 The National Human Rights Commission (NHRC), has appealed to youths to stay off crimes, but defend their rights for the development of the nation.
The commission made the appeal  yesterday in Lagos as  Nigeria joins the rest of the  world to mark the  2019  International Day for  Human Rights.
The South-West Commander, NHRC, Mr Lucas Koyejo,  speaking with  The Tide source said that many youths were into various crimes.
He urged them to be more active and vocal in promoting whatever concerns the nation saying that no one would step down for them to occupy leadership.
The commander speaking on the theme of this year said that the UN picked it to draw the attention of the youth to their responsibilities and the need for others to support them.
The Tide reports that the UN had set aside Dec.10 of every year as the International Day for Human Rights.
This  year's theme is: "Youth Standing Up for Human Rights.''
Koyejo said, "The UN knows that the youth are the future leaders of the world.
"Unfortunately, some youths in present day Nigeria are not as proactive as youths of old.
"A lot of our youths are not interested in their rights or government policies that will affect their future.
"The youth need to be interested in governance. That is the difference. Nobody will be discriminated against, because the future belongs to them.
"They must stand up for their rights," he said.
Also, a human rights lawyer and a Civil Society leader, Mr Malachy Ugwummadu, spoke on the role of the youth in promoting human rights and peace.
He said that Nigerian youths have the population to make the needed positive changes.
Ugwummadu, who described the youth population in Nigeria as a "critical mass" for a change, called on them to be knowledgeable about their rights and the laws of the country.
"We have a law: 'Not too young to run'. They must know about it and other laws concerning them.
"One major challenge is the division among the youth. They must be united if they want to bring about any positive change.
"They must network across all ages and genders. They should improve on themselves, and collectively take up national issues,'' he said.
Similarly, Mr Duke Amaliechi, the National Coordinator of Youth for Human Rights International, said that youths had a  great responsibility before them.
He said that was why the UN was advising them to stand up for their fundamental human rights.
Amaliechi said that there were lots of injustices going on in the society.
He  said that the youth should speak out against perceived injustices in the society  and  participate in governance.
He advised them not to become tools of crisis or destabilisation in the hands of politicians.
He said that only those with poor mindsets would collect money from people to kill fellow human beings or cause crises.