Arsenal, Barca Set To Serve Champagne Football
Arsenal host Barcelona tonight  fuelled by the belief that they can eliminate the European champions over the course of two legs that promise great entertainment and incredible drama.
The Gunners remain in the race to claim the Premier League crown, though their hopes of dethroning Manchester United and usurping Chelsea took a shot at the weekend as a bad Manuel Almunia error gifted Birmingham City a point on Saturday.
"Barcelona is a different competition and we have a few days to recover and prepare. But it felt like a defeat on Saturday," manager Arsene Wenger told the club's official website, having previously blamed the state of the St. Andrews pitch for his side's failure to register three points.
"It is always hard to pick the players up when you get a result like that. We are on a run that is very difficult, where we know there is no room for error at all, so Saturday was a big disappointment for us."
When Arsenal have been faced with crisis points in this campaign, they have generally responded well. Against the very best – Manchester United and Chelsea – they have failed to acquire a single league point, yet the Gunners remain a very real threat in the title race, while an embarrassing 2-1 defeat at Porto in the Champions League was brilliantly rescued with a terrific 5-0 response at the Emirates.
Having failed to defeat an elite side this season, questions will be raised over the ability of Wenger's side to defeat la Blaugrana, who have become known as the best of the best over the last 18 months.
Compared to the all-conquering Barcelona side of last term, this season's Barca have received a remarkable amount of criticism. With the increased competition from Real Madrid, Pep Guardiola's side have been placed in the spotlight, and though they have consistently responded, they have rarely convinced.
Recent results have not seen the Blaugrana sweep away opposition in the manner they achieved last season, while their football has not always been as fluid and eye-catching. Their results, in La Primera Division at least, have been just as strong, while progress to the quarter-finals of the Champions League has been achieved, albeit with a few scares along the way.
Stuttgart certainly gave Guardiola's men a fright in the last 16. The Bundesliga outfit grabbed the lead in the first leg, though they were ultimately unable to match the power of the Catalans when forced to travel to Catalunya. Lionel Messi, as has been the case so often of late, was Barca's inspiration behind a 4-0 second leg victory, and the little Argentine marvel will be the player Arsenal most closely need to police over the two legs.
Goalkeeper Victor Valdes has indicated that the Camp Nou outfit are feeling confident going into this fixture. "We are not going to play conservatively at the Emirates. Barcelona are capable of winning anywhere," he asserted.
Only the second team to take anything from Mallorca's ONO Estadi this season, having recorded a 1-0 victory thanks to a predatory Zlatan Ibrahimovic strike on Saturday, Barca can approach this fixture with optimism, despite their naysayers
Gold Medalist Aims To Be Five-Time Taekwondo Olympian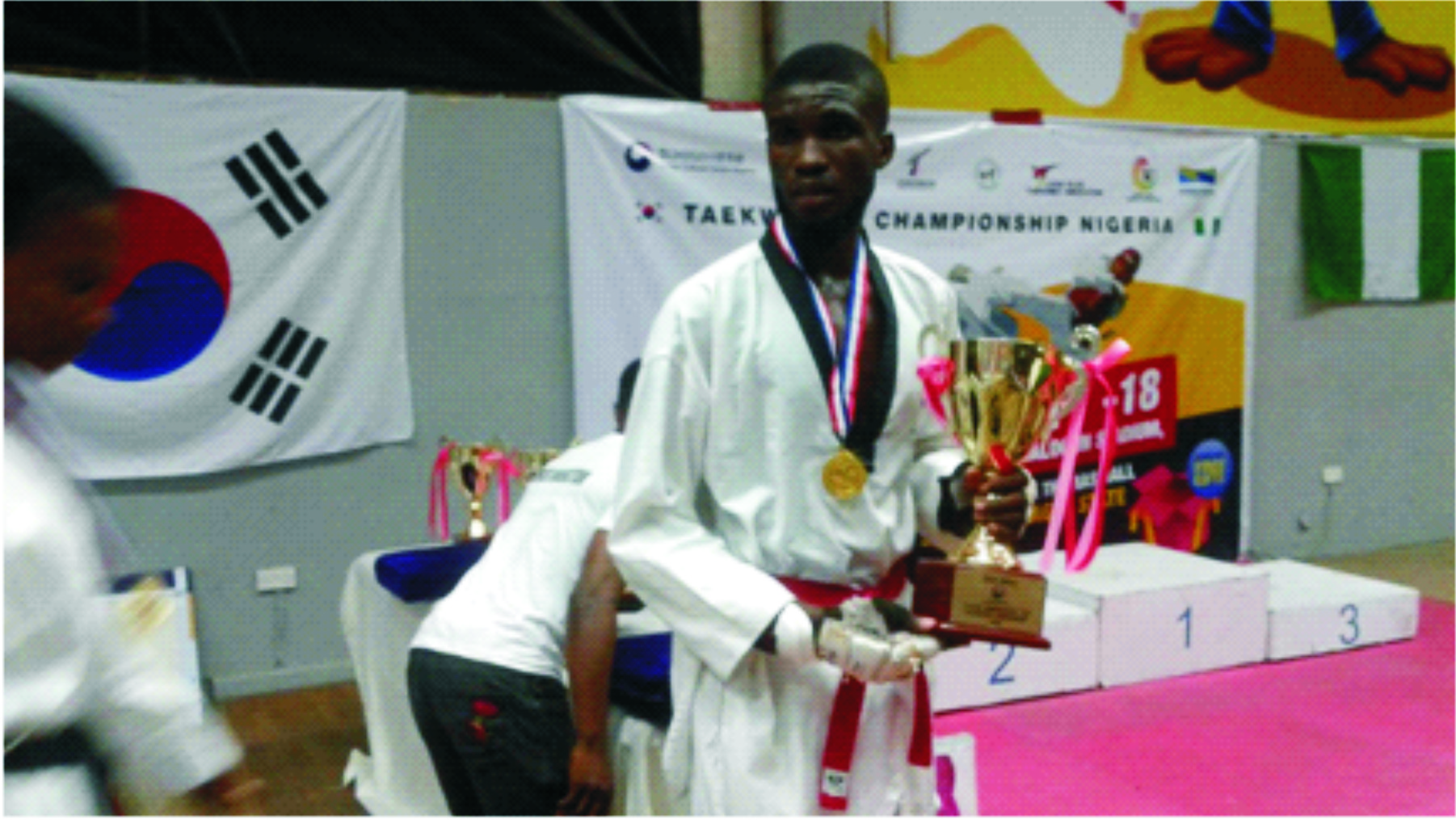 Winner of the male category of the 10th Korean Ambassador's Cup, Stanley Ogbonnaya.
An aspiring Taekwondoist, Stanley Ogbonaya, who emerged champion in the -80kg of the male category of the 10th Korean Ambassador's Taekwondo Cup concluded on Friday, says he has his eyes set on becoming a five-time Olympian.
Ogbonaya in an interview with newsmen on the heels of his victory in winning gold at the competition, said he was aiming at becoming a five-time Olympian to surpass Uche Chukwumerije's record.
Tidesports source reports that the 10th Korean Ambassadors Cup was held at the Molade Okoya Thomas Hall, Teslim Balogun Stadium between Oct. 17 and 18.
The lanky athlete, Ogbonaya, said that though the three-time Nigeria's greatest export to the Olympic, Chuka Chukwumerije, an Olympic silver medalist was his mentor, he was aiming at surpassing his records.
"I am following the footsteps of one of the greatest Taekwondoists in Africa, Chukwumerije. I am putting in everything he has been teaching me into play.
"Chukwumerije is a good mentor and I will always look up to him because it is not about Taekwondo alone, but the principles associated with it.
"There are principles in and out of Taekwondo which we must imbibed. As the Olympics is drawing near, I am hoping to maintain my quality for the Games and win the medal for Nigeria.
"I hope to surpass the record of Chukwumerije who has appeared three times in the Olympics to attend at least five times to set a new record. I want to be five times Olympian," Stanley Ogbonnaya said.
Ogbonaya rated the competition as one of the best in Nigeria, adding that lessons from the just-concluded championships had helped him in knowing his strength and weaknesses.
"This is one of the tournaments we are always looking forward to because we don't have the luxury of many championships.
"My first experience in the championships can be regarded to as a disaster because I got knocked out without winning a fight, but I was able to win silver at the second try.
"I had to intensify training so that I can win gold medal this year and it eventually paid off. I will like to thank the Korean Embassy for organising the championships.
"This tournament has helped to improve us mentally so that whenever we are going for foreign tour for qualifiers, we will be fit enough to win," he said.
NCF To Hold Maiden FCT Secondary Schools Competition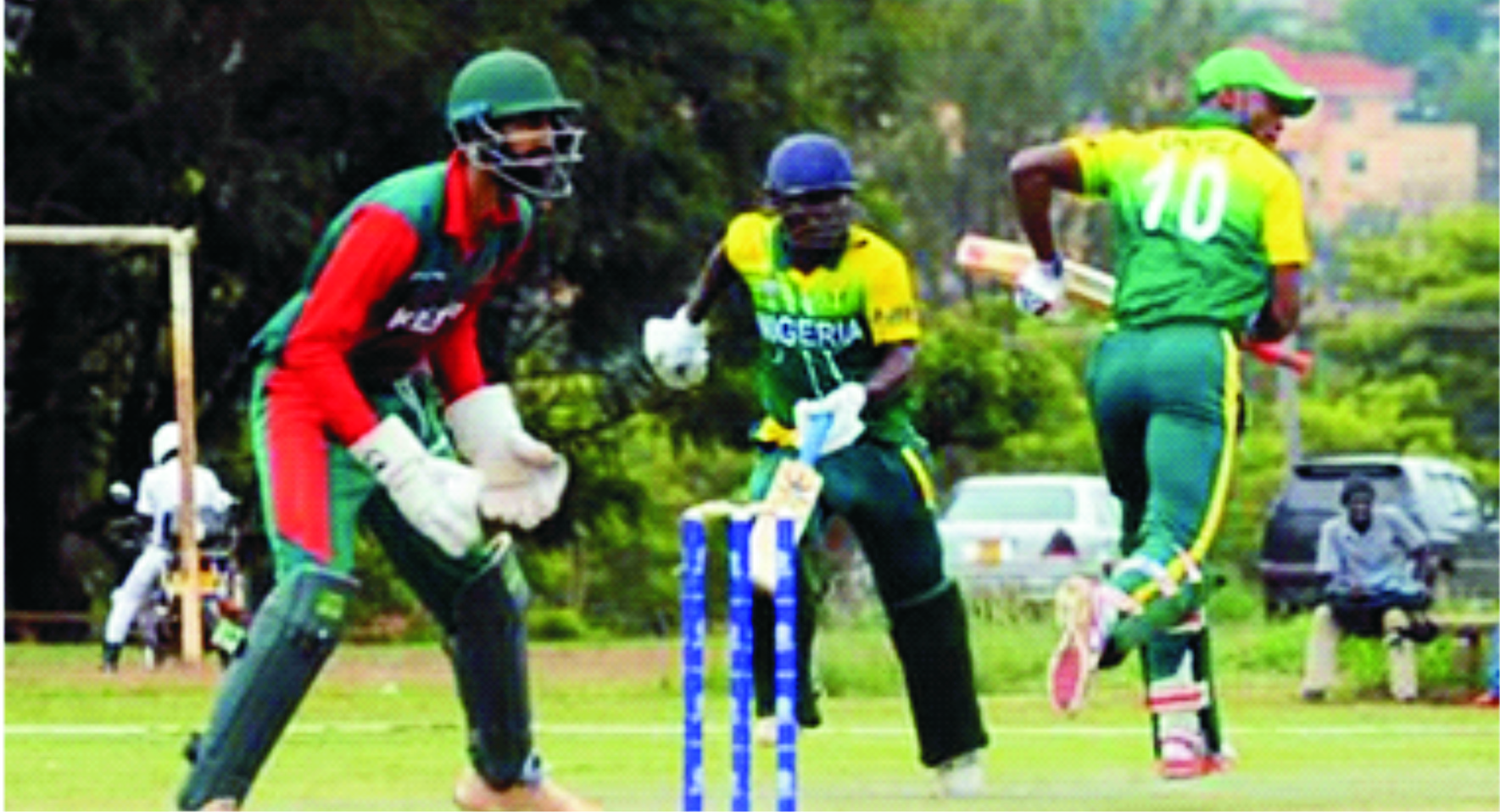 The Nigeria Cricket Federation (NCF) will organise its maiden FCT Secondary Schools (Soft ball) Competition in January.
The NCF approved Jan. 25 for the finals of the competition during a meeting  with some schools at the Cricket Oval of the Moshood Abiola National Stadium in Abuja at the weekend.
The meeting, which included practical session and coaching clinic on the basics of the sport, will have 12 schools from the FCT, one from Niger and an NGO in attendance.
Emeka Igwilo, the General Manager of NCF, said the idea was to ensure the development of the sport at the grassroot, especially in FCT.
Igwilo who introduced the 'Criio Game' said the concept was a simplified form of cricket which gives all an opportunity to play the game with limited equipment.
"The idea is to ensure that everyone can play cricket. Gone are the days, when cricket requires an oval or complete equipment before one can play.
"Now we have the Criio concept which allows all to play the game in the limited space and equipment available.
"With soft balls instead of the usual cricket hard ball you play even at home and you have little or no safety concerns, especially as it involves children," Igwilo said.
Meanwhile, the schools' representatives were engaged in a six-a-side competition and also received equipment from the federation.
The schools in attendance are Premier Academy Lugbe, Government Secondary School TudunWada, Government Secondary School Pykasa, Maitama and Government Secondary School Gwagwalada.
Others are  Regina Pacis College Garki, Noble Hall Leadership Academy for Girls, SOS Hermann Gneiner Junior Secondary School Gwagwalada, Christ Academy Gwagwalada and Government Secondary School Karu.
Loius Ville Girls Secondary School, Government Secondary School Garki, Javino Model School Gauraka in Niger and Girls' Aspire Sports Initiative were also present.
Junior Golf Championship: Rivers Clinches Second Position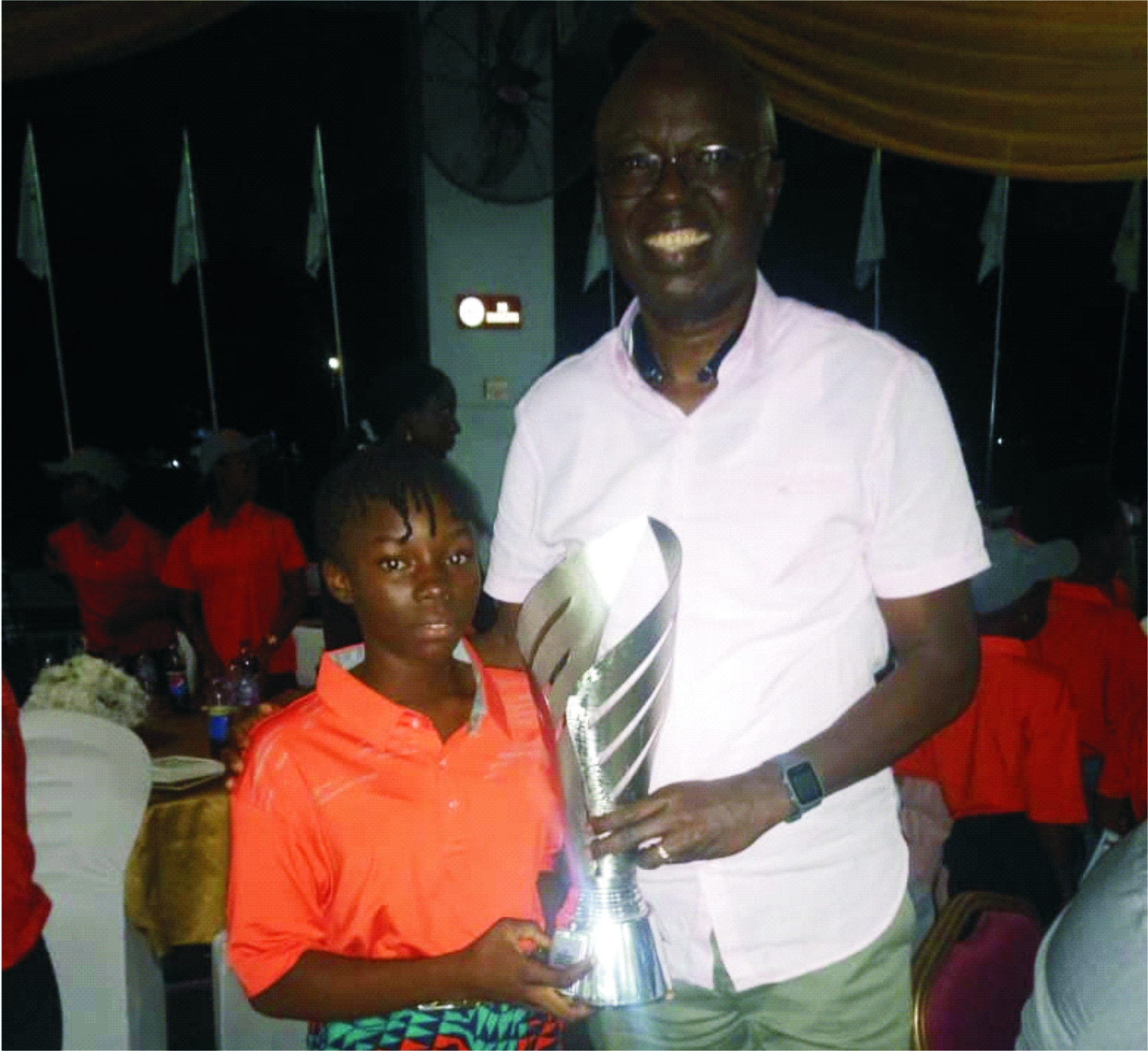 The Sixth Awa Abraheem Junior Golf Championship which ended on Saturday saw Christy Obomanu-Asisi clinching second position that represented Rivers State, at under10-12 girls' category.
Over 200 junior golfers across the country participated in the three day championship, it was held at Ikeja golf course, in Lagos.
Speaking in a telephone interview with Tidesports yesterday, Judith Obomanu- Asisi, the coach to Christy, explained that her player missed the first position, as she lost one ball.
She expressed joy over the impressive performance of our player, saying that she will go back and work on her for improvement.
"Really Christy Obomanu- Asisi actually put on a good performance, but she narrowly lost the first position, as she lost one ball.
As a coach I will go back and teach her more so that she will improve, However, I am happy with the second position," Obomanu- Asisi said.
Tonye Orabere