2011: Credible Elections, How Feasible?
The promise by the Acting President, Dr. Goodluck Jonathan restating federal government's commitment towards conducting a free, fair and transparent elections in 2011 should, as a matter of utmost national interest, be taken seriously.
Dr. Jonathan told the visiting former US President George W. Bush and his British Counterpart, Tony Blair, of government's resolve to hold credible polls which would be generally acceptable by contending parties.
Though details of how government intends to make good its resolve are still very sketchy, especially against the backdrop that the elections will hold in the next twelve months or thereabout.
As much as one will not want to doubt the acting president's determination to, for once, prove our critics wrong that Nigeria can hold elections that would be acclaimed worldwide as "fair and credible", we really need to remain ourselves as a geo-political entity whether or not the enabling environment has been put in place for a smooth, credible and transparent elections come 2011.
I thinks that for Nigeria to hold credible elections, we need institutional and legal reforms as well as administrative amendments to realise the desired goal.
Proclamations and policy statement by the presidency, National Assembly, the Electoral body (INEC) and other relevant stakeholders are not enough. We need the political will and commitment to depart from the ugly past to actualise our dream.
Nigerian leadership needs to purge itself of partisan politics in preference for patriotism and national interest if we must succeed in this direction.
Besides, the political will on the part of the presidency, the National Assembly must as a matter of necessity facilitate the process of reforming our electoral system and law in tandem with realities on ground and in conventionally acceptable global norms.
Besides, INEC, as an umpire must be made to be unbiased and independent and not necessarily taking tall "orders from above" to subvert peoples choices of candidates.
The voters register must be reviewed as the existing one no longer conforms with current realities. Rules, regulations and guidelines on elections must be rigidly adhered to and not bent to suit sectional or partisan interest.
Electoral officers need re-orientation and a complete departure from the existing order which they think that power of incumbency and the ruling party interest must be protected always.
The security apparatus needs to be overhauled, especially those involved in monitoring and supervising elections. Our security officers tend to naturally align with the ruling party or person in power either for gratifications or other considerations.
The police, State Security Service (SSS) and other military or paramilitary officers involved in elections must realise at all times that Nigeria is far greater than those temporarily in power and therefore must exhibit neutrality and fairness to all during elections.
The judiciary also has a major role to play towards a fair and credible electoral system. Apart from avoiding unnecessary injections and avoidable adjournments on electoral cases, the judiciary as the last goal and hope of our fragile democracy must ensure that electoral disputes are dispensed off on time, possibly before winners are sworn into public offices.
Similarly, voters have a major role to play in our crave to achieve credible polls. They need not mortgage their conscience but insist on credible candidates with good credentials.
Hence, as the 2011 general elections draw closer, the presidency and other stakeholders must ensure that this time around, Nigeria evolves an electoral process that is transparent and credible and which will leave a lasting legacy in our political history.

RSG To Clamp Down On Illegal Private Schools …Approves Amendment Of State's Education Law …. To Provide Stiffer Penalties, Sanctions On Breach Of Govt Policies On Education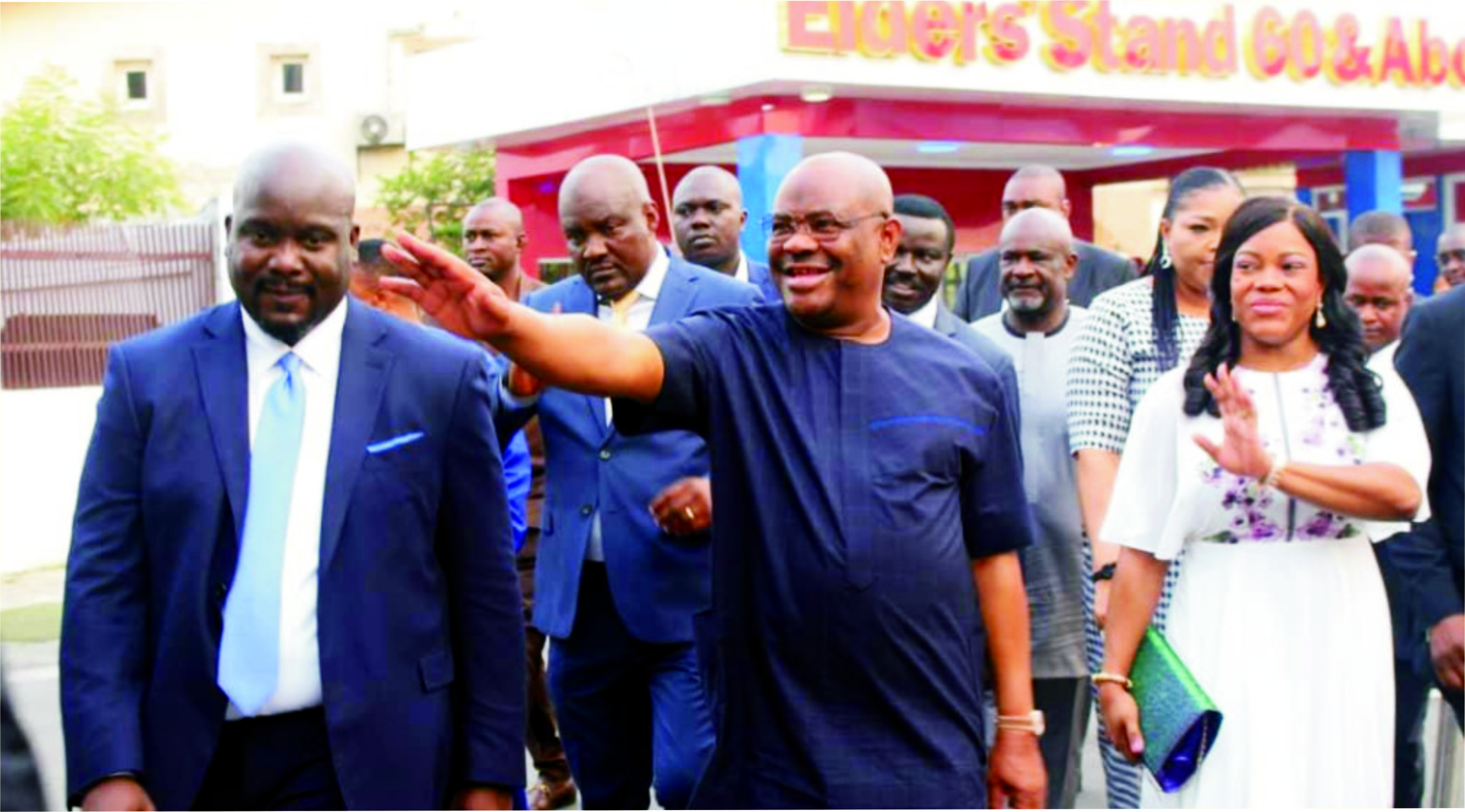 The Rivers State Government has taken concrete steps to check the illegal proliferation of sub-standard private schools, with the consolidation of two extant laws in the state.
Addressing journalists after a State Executive Council meeting presided over by the Rivers State Governor, Chief Nyesom Wike at the Government House, Port Harcourt, yesterday, Rivers State Commissioner of Information and Communications, Pastor Paulinus Nsirim, said that the state government would continue to improve the quality of education in the state.
He said: "Council today approved the amendment of the Education Law in the state by consolidating Rivers State Education Law Cap 47, Laws of Rivers State of Nigeria (1999) and the Rivers State Education Private Schools Law Cap 48 Laws of Rivers State of Nigeria (1999) under one legislation.
"This is to provide for stiffer penalties, sanctions to prevent the breach of government policies on education as contained in the extant laws.
"Council took this decision to check the present situation of indiscriminate proliferation of private schools in the State without compliance with basic requirements with respect to standards, curriculum, content and facilities.
"The overall goal is to ensure the development of quality education in line with the New Rivers Vision of the present administration."
The council approved the dissolution of the Petroleum Monitoring Task Force in the state.
The State Executive Council advised members of the Public to stop dealing with the dissolved Task Force.
The Rivers State Executive Council warned motorists against indiscriminate parking of vehicles in front of Port Harcourt Mall.
He said henceforth, motorists who park in front of the Port Harcourt Mall would be sanctioned.
The commissioner stated that the Rivers State Executive Council appealed to residents of Port Harcourt to bear with the state government on the ongoing construction of three flyover bridges and other roads.

US To Place Visa Restriction On Nigeria, Six Others …We Won't React To Speculation -Presidency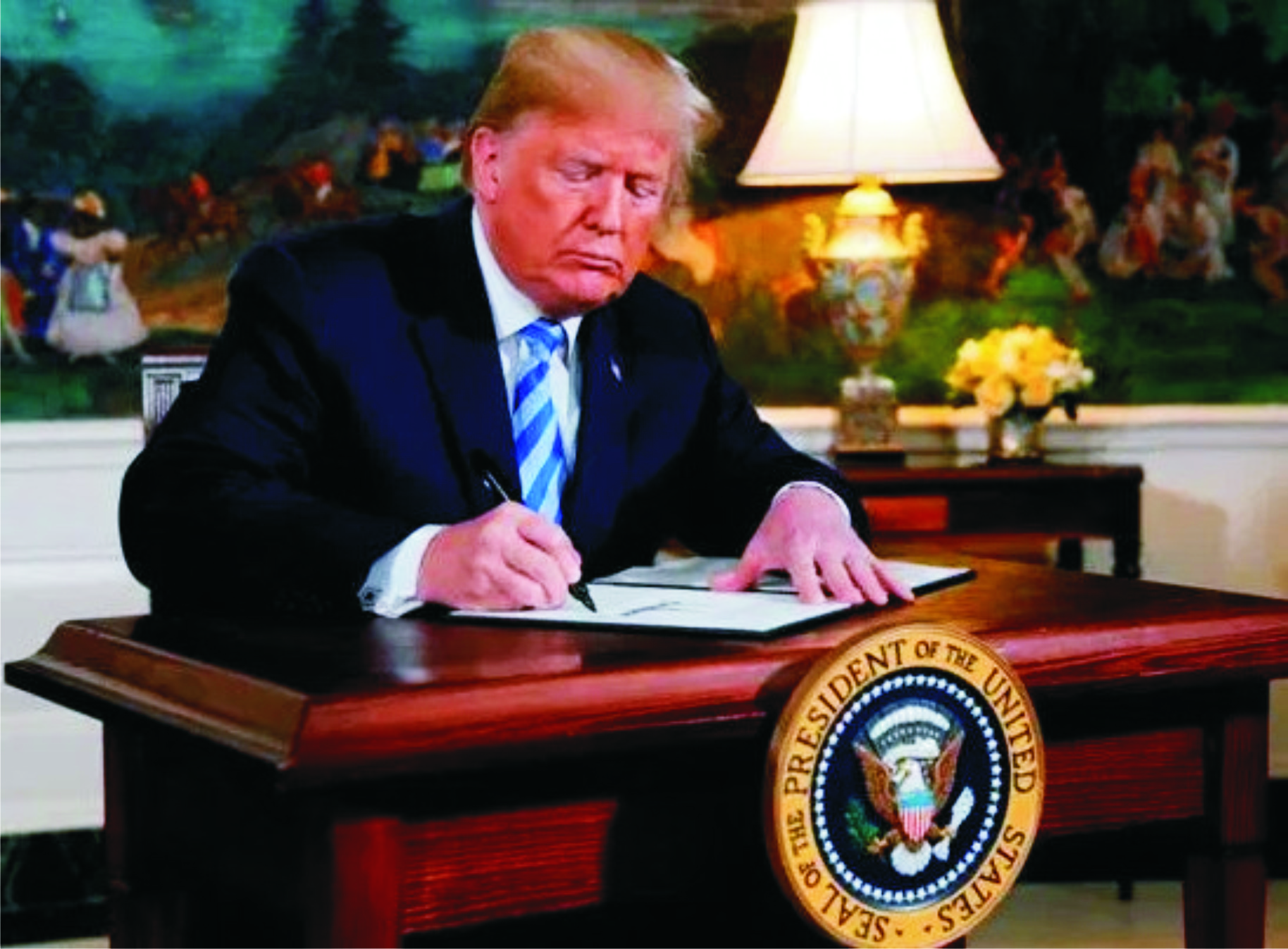 The United States President, Donald Trump, is set to add Nigeria and six others to a new list of countries on America's visa restriction, the Wall Street Journal has reported.
According to the report, Nigerians would not be barred from entering the country but would not be issued with certain types of visas.
The Trump administration plans to roll out its expanded travel restrictions on Monday, marking the three-year anniversary of the initial travel ban Trump signed on his seventh day in office, sparking controversy at the beginning of his term.
Unlike the initial travel ban list of 2017, most of the new countries don't have majority-Muslim populations.
Several of them, however, have had relatively higher rates of their citizens overstaying visas in the US, according to DHS data.
The report reads in part, "The Trump administration plans to add seven countries to a group of nations subject to travel restrictions, including Nigeria, Africa's most populous country, along with others in Africa and Asia, according to administration officials who have seen the list.
"The new restrictions would apply to travellers and immigrants from Belarus, Eritrea, Kyrgyzstan, Myanmar, Nigeria, Sudan and Tanzania. The countries wouldn't necessarily face blanket bans on travel to the US, but could have restrictions placed on specific types of visas, such as business or visitor visas, administration officials said."
Nigeria could be on the list because it has a high rate of persons overstaying their visas.
In the 2018 fiscal year, 24 per cent of Eritreans on business or visitor visas overstayed their permits, along with 15 per cent of Nigerians and 12 per cent of people from Sudan.
Those compared with a total overstay rate in the category of 1.9 per cent.
According to WSJ, some countries could be banned from participating in the diversity visa lottery program, which awards green cards to people in countries with low levels of immigration to the US.
Trump has called for an end to that programme, saying it lets undesirable people into the US, and he has proposed reorienting the existing visa system toward skilled workers instead.
Nigeria had already been barred from participating from the lottery programme over six years ago.
The officials said the list isn't final, and last Tuesday, the White House was still debating whether to include one or two of the countries.
The Department of Homeland Security didn't respond to request for comment.
The State Department declined to comment.
The administration has said its policy restricting travel is necessary to prevent potential acts of terrorism, as countries on the list don't adequately vet their travellers to the US.
The first order, which banned travel to the US by most residents of seven majority-Muslim countries, was struck down by a federal court and withdrawn.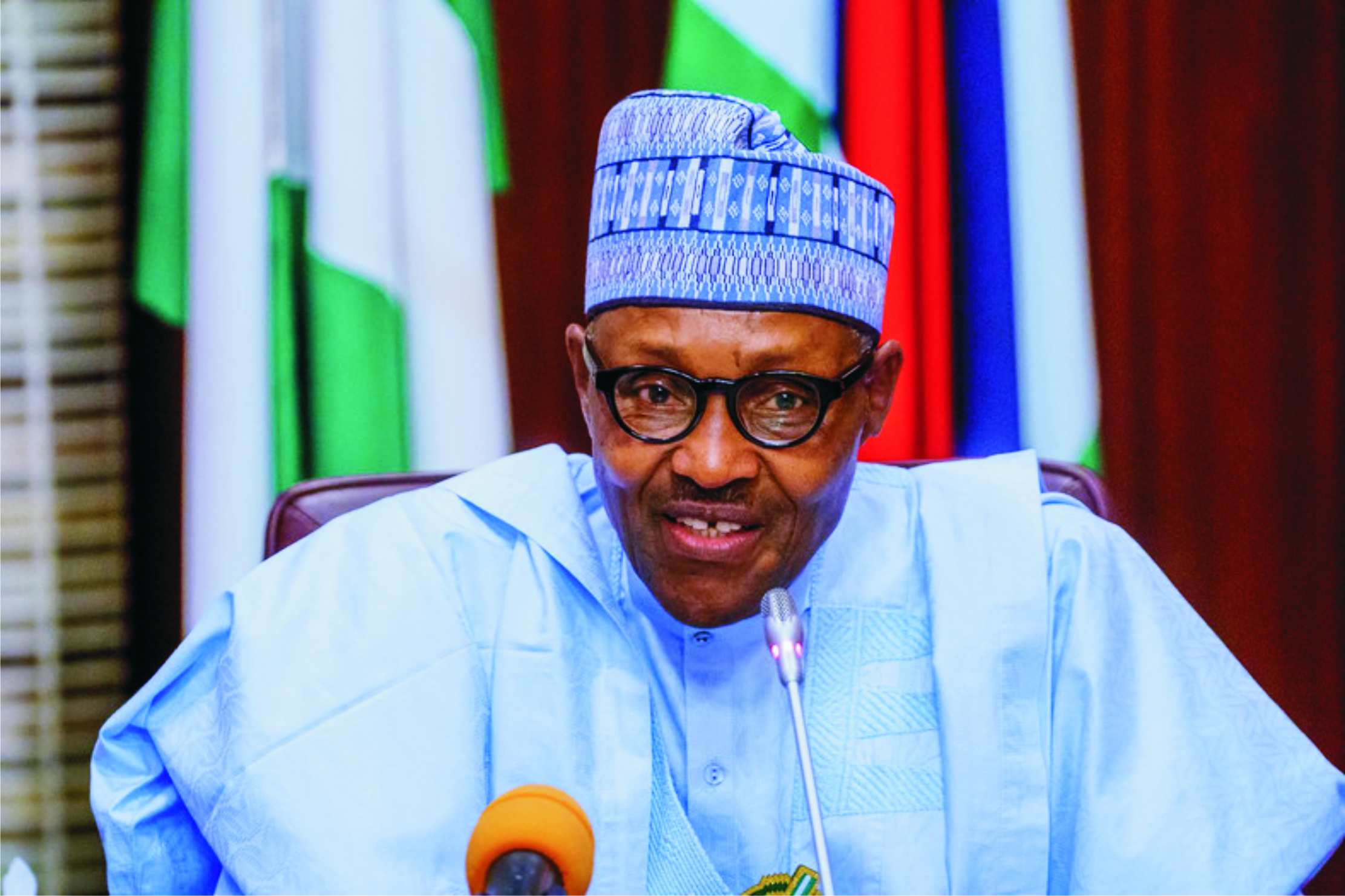 In his first broadcast to Nigerians after his longest stay away from the country on medical vacation during his first tenure, President Muhammadu Buhari used this expression "going too far…" The issue was that during his absence there were some agitations to rekindle Biafra, restructuring, etc. So, it became necessary to warn such agitators that they were going too far. Nigerians had expected in vain to hear their President say something about his prolonged health vacation and other matters relating to it, but something else was more important.
Perhaps, some well-meaning Nigerians may not be going too far in drawing the attention of the Federal Government to certain issues that should be of concern to a responsible leadership. Two of such issues were raised in The Tide newspaper, Wednesday, January 8, 2020, namely: "Nigeria Now Fulani Republic" (Page 6) and "You Are Fanning Embers of Civil War, Kuka Tells FG" (Page 7).
Alaigbo Development Forum (ADF) condemned the recent Federal Government's Visa Free Policy for Africans. Chairman, Central Planning Committee of ADF, Dr. Onyi Gbiyie, called for thorough examination of an alleged January 13, 2018 call by National Movement of Fulani in Nigeria, "for all Fulani in Africa to prepare, get armed and come over to Nigeria for an immediate and inevitable Jihad 9war) ," Has this a connection with the Visa Free Policy for Africans?
The Catholic Bishop of Sokoto Diocese, Most Rev. Matthew Hassan Kuka, was quoted as saying that "The Federal Government is using different methods to achieve the same goal of Islamic dominance…" He went on to say: "if the people in power don't do enough to integrate Christians, then they give oxygen to Islamism. If they have countries where everybody in power is Muslim, then you give vent to the idea that Islam should be supreme."
In the Guardian newspaper of August 27, 2009, one Edwin Madunagwu wrote as follows: "if the ruling classes and blocks continue to behave as if Nigeria is their property and Nigerians are their slaves – to exploit as they wish – and if popular – democratic and Pan-Nigerian forces cannot remove them from power, then a fate worse than disintegration will befall us."
It is a historical fact that religion is often co-opted and used as an instrument of power hustling and influence peddling. Those who pursue such strategy for political purpose rarely go too far before they encounter bitter challenges. Neither can a peaceful and stable polity come about through subterfuge.
It does not require the crafting of a bill on hate speech to reposition Nigeria or get maximum support of Nigerians. Neither should the settlement of the Fulanis in diaspora take some clever forms that would create some animosity in the country. Those pursuing such projects by subtle means would not go too far before they would encounter oppositions.
Why was it considered expedient to disburse the sum of N100 billion to the Miyetti Allah group by the Federal Government, when Ruga project could not fly? Similarly, why was IPOB considered so dangerous to warrant declaring it a terrorist organisation, while repentant Boko Haram terrorists are being re-cycled into the Nigerian armed forces?
Did the Christian Association of Nigeria (CAN) go too far by asking "how many Christians are heading any of the security agencies in the country"? Or did a former President of Nigeria, Olusegun Obasanjo, go too far when he raised an alarm about possible moves to Islamise and Fulanise Nigeria? Surely, a man in that position must have some reliable intelligence reports to be able to make such a weighty allegation.
If there is anything going too far in Nigeria, it is the joke in some quarters that Nigerians have become so gullible, malleable and docile that they can be recolonised. It is true that the military laid the foundation during several years of intervention in politics, but it would be false to assume that a state of docility can remain so indefinitely. One may not be going too far to ask if the nation's armed forces are truly neutral, nationalistic and democratic in temperament! Also include the security apparatus.
To go too far is to do things in excess and cross the line of decency with impunity. Political chicaneries and religious zealotry can be taken too far when compulsion rather than conviction becomes a means of winning the minds of people.
Even the Holy Quran stresses this issue of a free volition, saying: "Let there be no compulsion in religion. Truth stands out clear from error. Whoever rejects evil and believes in God hath grasped the most trustworthy hand-hold that never breaks."
The origin of the "Arab Spring" began with the use of compulsion and intimidation to win popular acceptance. It was a proof of the truth that taking the docility of the masses too far and the use of the instrument of intimidation, can be counter- productive. There come a time when the merchants of power can run short of ideas and when prevailing tools of coercion can no longer perform magic. It is usually then that the deficiencies and hidden agenda of power holders can come to light. Things would fall apart!
The issue of one group taking an undue advantage of another group considered as weak, docile or conquered, can create instability in society. Be it in economic, political, religious or a combination of many forms, domination is a factor that raises tension. It is quite worrisome that the issue of resource control in Nigeria is not being seen as the basis of social justice. The use of "gun-boat diplomacy" of which the Ken Saro-Wiwa saga is a reminder, would not always be a winning streak.
A highly placed elder statesman said that the treatment given to Niger Delta people should not be taken too far. Those who lead others should go far enough to feel the pulse of the mases.
B. Nmirize
Bright Amirize