Police Helicopter To Monitor Anambra Polls 'Morrow
The Nigerian Police have concluded arrangements to deploy helicopters to Anambra state as part of measures to ensure free and fair governorship election in the state tomorrow, even as no fewer than 23,000 policemen including those on ground have been posted to the area.
Inspector General of Police (IGP), Mr Ogbonnaya Onovo, who disclosed this  Tuesday while speaking with newsmen at the Akanu Ibiam Airport, Enugu said he was on his way to Anambra State to talk with his men on the best way to ensure crisis- free elections in the state.
He, therefore, used the forum to warn  thugs  and other disgruntled elements in the state  nursing the intention of snatching ballot boxes to have a rethink or face the consequences of their nefarious act, pointing out that the police were battle ready to provide adequate security to the electorate and the contestants.
"I am on my way to Anambra state to talk to my men who will perform election duties on Saturday. We have put in place measures to identify our own policemen who will be on election duty. These men will wear tags identifying them. Any thug that shows up, we will pick him up immediately and he will be prosecuted thereafter", he further vowed.
Continuing, the IGP said: "There is no question of snatching of ballot boxes in Anambra. We will not give room for that. We will be there right on the ground. And if they even try it, it will not be necessary because INEC has already taken  good measures to ensure that if they snatch a ballot box, it will not be of any use.
There is no question of partisanship. We don't belong to any political party. We are policemen. And ours is to ensure that citizens are not disenfranchised."
Mr. Onovo made it clear that the police would  maintain security and give every citizen the opportunity to use his/her  voters card, adding that  policemen would be everywhere to check any form of crime  in  the state.
 "Every nook and cranny of Anambra State will be covered. We have helicopters in the air and of course, our marine section will also be there to monitor the riverine  areas of the state. It is going to be tough for thugs wherever they are found . But I assure you, we are on top", he further stressed.
He also assured that nobody would be allowed to carry weapons, adding that," We have taken care of that aspect"
" We have taken care of that aspect. Nobody is coming out with any weapon. Nobody. Anybody who does that, does it at his own risk. I am going to appeal to all citizens of Anambra State to behave themselves because this is one election we must get right. All those thugs, all those rabble rousers, let them go somewhere else, not Anambra State",  Mr Onovo equally warned.

Insists Tinubu Can't Determine Obaseki's Fate …Urges Edo People To Use Election To Liberate The State …Assures Of The Support Of All South- South Governors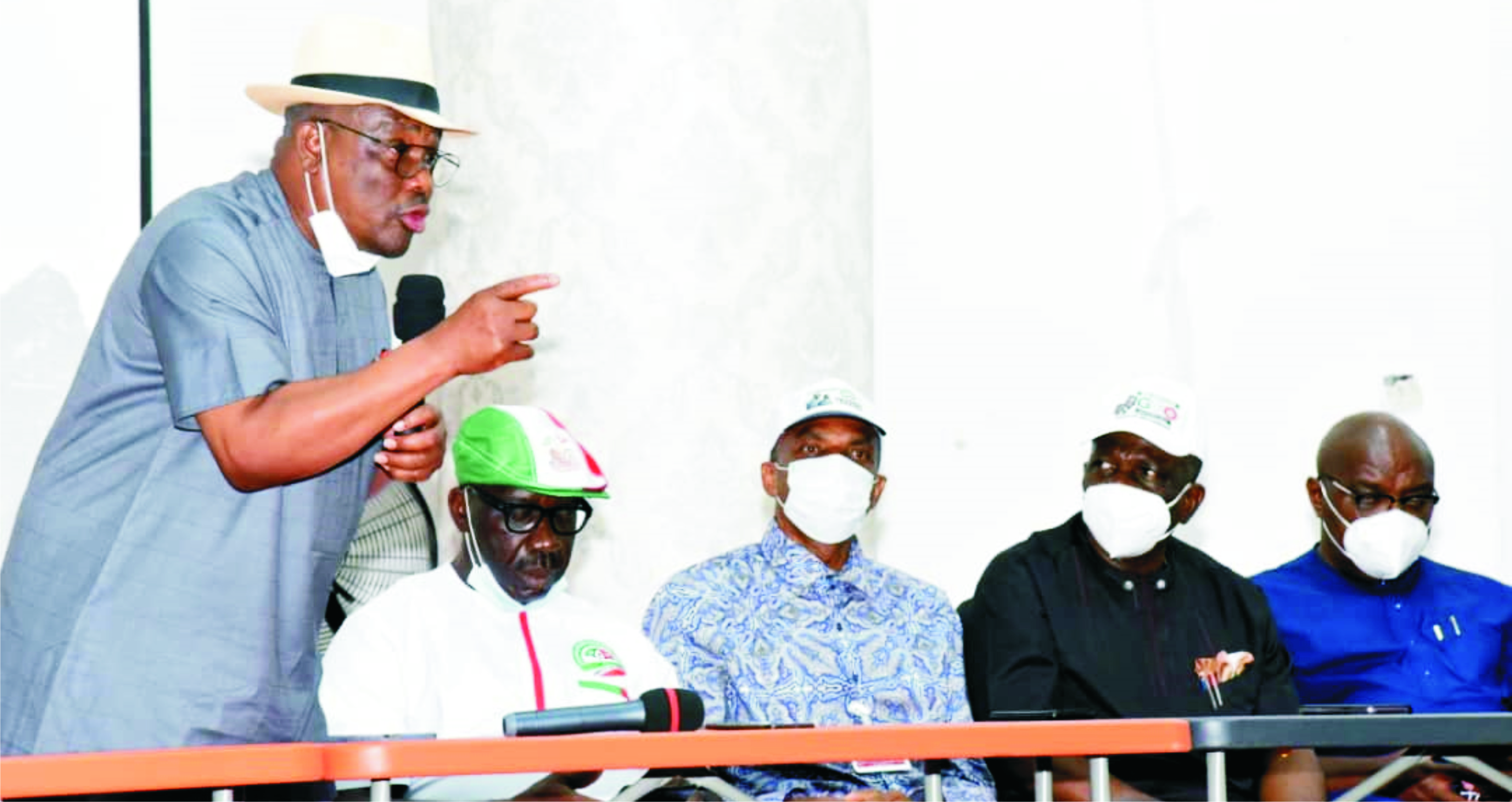 The Rivers State Governor, Chief Nyesom Wike has called on President Muhammadu Buhari to use the Edo State Governorship election to create hope in the electoral process.
Wike, who is also the chairman of the Peoples Democratic Party (PDP) National Campaign Council for the Edo Governorship Election, made the appeal during a Live Television Programme in Port Harcourt, yesterday.
He stated that the outcome of the election would provide hope for the general elections of 2023.
"Let everyone that loves this country ensure that the September 19, 2020, election is credible, free and fair.
"The police and the Independent National Electoral Commission (INEC) should show Nigerians that they can support credible elections.
"INEC should ensure that result sheets are not in the hands of unauthorised individuals. Security agencies should not whisk away collation officers and later bring them back with cooked results.
"Complete manipulation of the electoral process causes violence. No politician will cause violence, if the police and INEC do not compromise," he added.
Wike said there would be high turnout of voters on Saturday because the people of Edo State were prepared to put an end to godfatherism.
He stated that he carried out an independent assessment of Governor Godwin Obaseki's achievements, and was quite satisfied that he would win the election convincingly.
According to him, "no amount of money or intimidation will make the people of the state not to vote massively for Governor Obaseki".
The governor urged the people to be vigilant and protect their votes because enemies of the state were hovering around to truncate their will.
"The agenda of the All Progressives Congress (APC) is to win at all cost for us to go to the tribunal. That is why Edo people must be vigilant.
"I must commend the United States and the United Kingdom for the visa ban placed on election riggers in the country.
"They should go ahead and publish their names so that a lot of things will change in our electoral process.
"Election rigging is worse than armed robbery. So, whatever sanctions that can be imposed will be highly welcomed by the PDP," he added.
Wike also disagreed with Asiwaju Ahmed Bola Tinubu over his comments about the Edo State Governor, Godwin Obaseki, not being a democrat.
The chairman of national campaign council on Edo election, said that despite his respect for the Leader of the All Progressives Congress (APC), Tinubu cannot determine if Edo State Governor, Godwin Obaseki was a democrat or not.
He said only Edo people can determine and decide if they want Obaseki or not.
Wike maintained that without the interference of the Federal Government and its agencies, Obaseki would win Saturday's election squarely.
"I will say it anywhere; Bola Tinubu is one of the politicians I respect highly.
"Going by what happens in Lagos that one person determines everything, it can be allowed to happen in Edo. You cannot allow that.
"And with all due respect, if Bola Tinubu says Obaseki is not a democrat that is his own view. Many of us know that Obaseki is a democrat, and it is left for Edo people to determine if Obaseki is a democrat or not.
"If it is by popular voting, we can go and sleep knowing that the election is over but because we know that it is not over because they are relying on the Federal Government, that is why I am calling on all Edo people to take this election as their own contribution to the development of Edo State," Wike added.
Meanwhile, Rivers State Governor, Nyesom Ezenwo Wike says Edo electorate must be mobilised for the gubernatorial election with a focus at liberating the State.
Governor Wike gave the charge at a meeting organised for leaders and elected representatives of the Peoples Democratic Party(PDP) in Benin City.
He said they have done extensive campaigns from ward to ward and should work together to deliver the PDP during the election.
The governor who is also the Chairman of the PDP National Campaign Council advised them not to be violent in their determination to liberate the State from godfatherism.
"This is an opportunity for you to fight for the liberation of Edo State.
You must all say enough is enough.
"One man should not be allowed to continue to insult Edo people. The godfather thinks what he says will always be. This is time to stop him.
"We want all the States in the South- South to be united. So, it is the best time to join your kits and kins from other Niger Delta States. This election is a fight for the destiny of the region. Edo State cannot continue to be alone," he said.
He said party faithfuls also need to know how to be part of history in securing the future of the State.
Governor Wike urged them to discard fear and threats of violence as they resolve to participate in all the electoral processes.
He charged them to monitor the distribution of electoral materials and be vigilant to protect their votes.
"The electoral battle may not be easy. But God is with us. With the people also on ground, we will win.
" Let me tell you, God forbid that APC wins. If they do, all of you here would have failed because your political life will be in jeopardy.
"They will come with federal might. But do not fear because we have the electorate on our side.
"They did the same in Rivers State. The people resisted them by protecting their votes," he stated.
Also speaking the Edo State Governor, Godwin Obaseki said the meeting was at the instance of Governor Wike, the Chairman, PDP National Campaign Council for Edo State.
He noted that the meeting would address grey areas and other important issues required to secure electoral victory for the Party.
Edo State Chairman of the PDP, Hon. Anthony Aziegbeme said they have started to be vigilant and would resist any form of hijack of electoral materials.

Buhari Signs Police Bill 2020 Into Law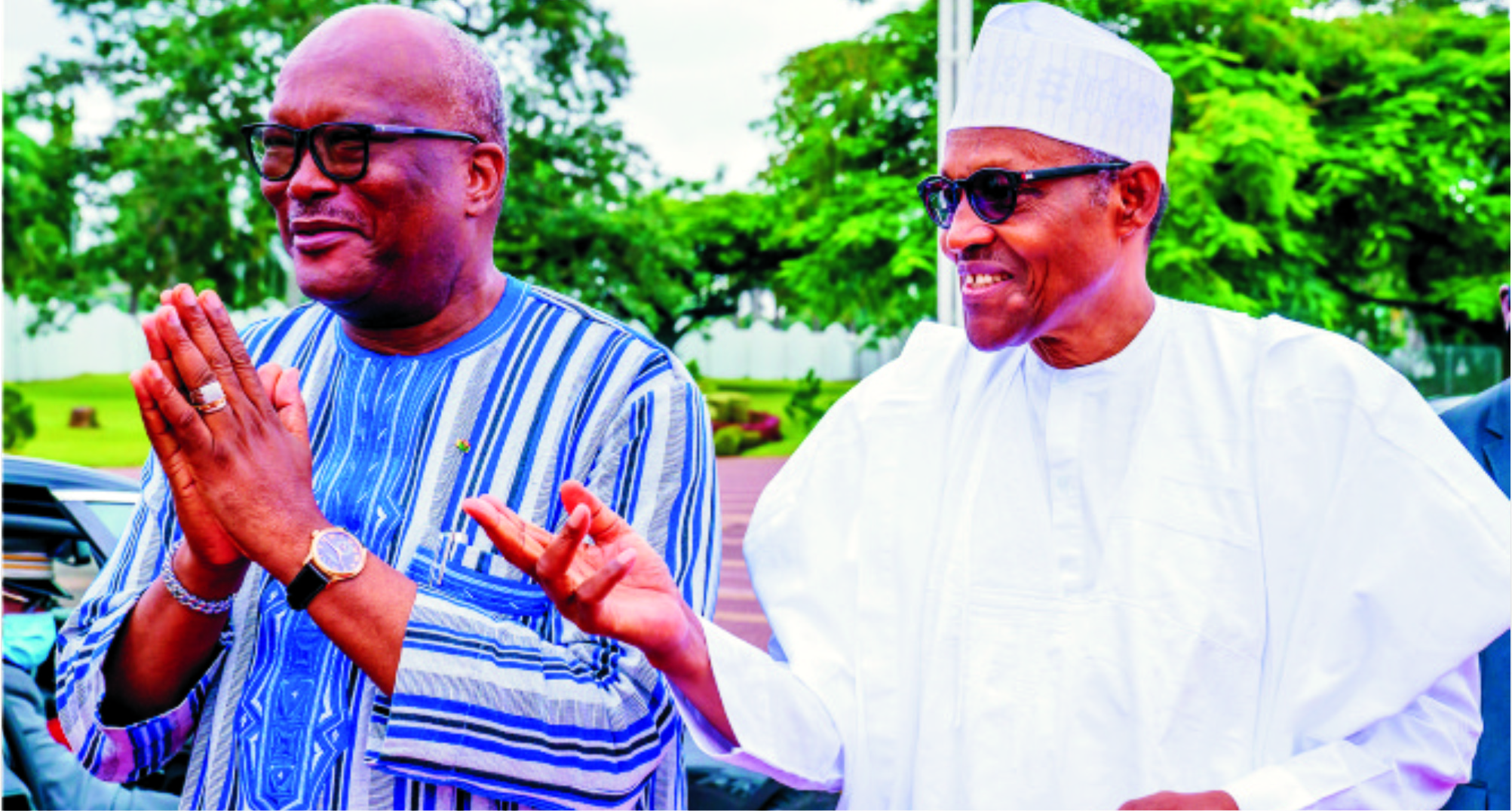 President Muhammadu Buhari has signed into law the Nigeria Police Bill, 2020.
Buhari, in a memo dated September 16, 2020, communicated his assent to the Bill to the National Assembly, through the Clerk of the Legislature.
A statement issued by the Special Adviser to the President on Media and Publicity, Chief Femi Adesina, yesterday, explained that the Act repealed the Police Act Cap. P19. Laws of the Federation, 2004, and provides for a more effective and well organized Police Force, driven by the principles of transparency and accountability in its operations and management of its resources.
According to the statement, "Among others, the Act establishes an appropriate funding framework for the police in line with what is obtainable in other Federal Government key institutions, enhances professionalism in the Force through increased training opportunities, and creates enduring cooperation and partnership between the Police Force and communities in maintaining peace and combating crimes nationwide."

RSG Redeems N30m Bounty Pledge On Bobosky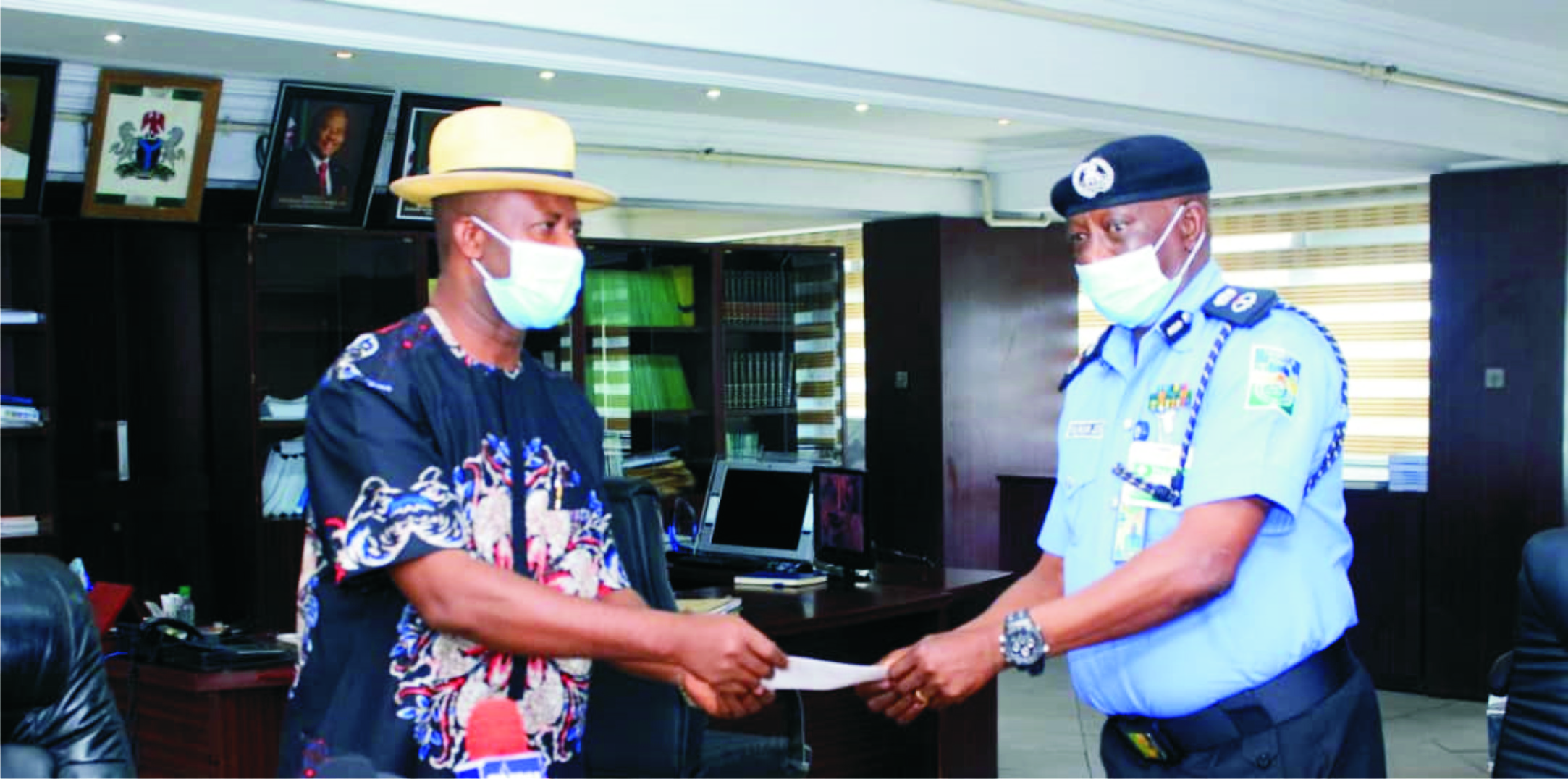 The Rivers State Government has redeemed its promise of N30million bounty to anyone with useful information that will lead to the arrest of the notorious criminal, Honest Digbara, a.k.a Bobosky.
The state Governor, Chief Nyesom Wike, was represented by the Secretary to the State Government, Dr. Tammy Danagogo, at the presentation of a cheque for the amount to the Commissioner of Police, Rivers State Command, Mr Joseph Mukan.
Wike said the gesture was in fulfilment of the pledge he made to facilitate the capture of the notorious criminal.
He said when Bobosky was terrorising Rivers State, he made a promise that anybody that would give the police information that would lead to his arrest would be rewarded with N30million.
"We were elated last week, when your command reported that the elusive Bobosky has been arrested after a serious gun battle.
"I want to thank the police officers under your command for the gallantry displayed in arresting that deadly criminal. Let me also thank the informant who had confidence in you and also trusted government.
"My administration will continue to support security agencies to rid the state of criminal elements.
"I thank the police officers for the gallantry in arresting the criminals and I also thank the informants who cannot be mentioned here.
"As a government, we keep our promises. That was why in the case of Don Waney who was terrorising the state at that time, the sum of N200million promised was also redeemed".
Responding, the Rivers State Commissioner of Police, Mr Joseph Mukan, thanked Governor Nyesom Wike for redeeming his promise, and assured that the gesture would go a long way in motivating security agencies to perform their duties.
Mukan announced that the command has been able to dislodge three criminal camps in Ogoni and that a notorious criminal known as VIP terrorising Ahoada area would soon be rounded off.
"On behalf of the Inspector General of Police, we appreciate the governor, and we assure the people of Rivers State that we shall do our best to keep the state safe", he added.
Mukan stressed that the capture of Bobosky caused the police sleepless night, even as he said police exhibited professionalism throughout the operation.
The CP said that the IGP Community Police Scheme was working well in information and intelligence gathering which helps the police in reducing crime in the state.
He assured that the police would not relent in their duties of restoring sanity in the state, promising to capture the remaining members of the Bobosky gang.