Indian Hemp Suspect Queries Arrest
A 32-year-old woman, Stella Ezinwoke Chizoba, has said that operatives of the National Drugs Law Enforcement Agency (NDLEA) at the Murtala Muhammed International Airport (MMIA), Lagos were wrong to have arrested her with 3.75 kilogram of cannabis otherwise known as Indian hemp. Stella told newsmen that there was no need for the operatives to arrest her with the Indian hemp since she was on her way to New Delhi in India, the supposed home of Indian hemp. The suspect, who was of the opinion that Indian hemp that got its name from India can always be carried freely by people to that country, said the narcotic agents that arrested her had erred.
"Why should they arrest me with Indian hemp when I was on my way to India with their hemp? My arrest was wrong. If hemp is being taken to India, it's like you are bringing Garri (course cassava flour) to Nigeria. Yes, my arrest could have been proper if they had arrested me on my way to another country where Indian hemp is foreign to them. Again, the arrest could have been proper if they had found me with cocaine or heroin and not Indian hemp on my way to India. Help me beg them to please release me. Let them show you my passport and ticket, it was India I was going to," she said.
Stella who's a holder of Nigerian international passport number A01213239 said she was a food vendor at Grill', Lagos before her arrest. She was to board an Ethiopian Airline flight to Delhi in India when narcotics agents at the airport swooped down on her. She was found with 12 large wraps of Indian hemp in her luggage during the screening of passengers. She declared the contents as foodstuff at first, but during the search, 12 wraps of dry weeds in polythene bags found to be cannabis were recovered in her luggage that contained bitter leaf vegetables, dried fish, melon, crayfish and other food ingredients.
Stella, who also told newsmen that she carried the bitter leaf and other food items to conceal the Indian hemp and to avoid detection and arrest, lamented that her trick was not good enough to beat security checks at the airport. In a frantic effort to drag in the person that assisted her to procure the drugs in Lagos, Stella said she gave a young man living around her compound the sum of N15,000 to buy the drugs for her but the man allegedly bought Nl0,000 worth, saying she was going to make a very large gain from it.
Lamenting the alleged fraudulent deal by the person she sent to buy the drug for her, the suspect requested that he should also be arrested for Conspiracy.
"I gave the man in my neighbourhood N15,000 to buy the Indian hemp for me, but he bought only N10,000 worth and disappeared with my balance. I am still searching for him to collect my money. I was told that if I can smuggle the drug to India, there is much profit in it. If I had known I would be caught, I would have concentrated only on my foodstuff business. It was the high profit that made me to give it a trial. I actually underrated the security and the implication. If only they would let me go, I promise I will not involve myself in this deal again," Stella stated.
She lamented that as a food vendor, she was an employer of labour with some boys and girls working under her. She said with her arrest, detention and possible prosecution, she may not recover and reintegrate into the society again. She said she does not consume drugs and has never traded in it before her arrest. She said her neighbourhood and the members of her church may be wondering about her involvement and sincerity, adding, "it is the work of the devil. I have never taken drugs in my life. Everybody should pray for me."
But the Commander of NDLEA at the airport, Alhaji Hamza Umar, said ignorance of the law is never an excuse to the committal of any crime. The possession, consumption, cultivation, trading and even transportation of illicit drugs within the country or to any other country are offences before the law. He said that the Command is prepared to uncover any form of drug concealment at the airport, warning that the mere knowledge that someone is handling illicit drugs in any form constitutes an offence unless it is reported to the appropriate authority.
"We are prepared to frustrate drug traffickers by detecting their drugs, arrest and prosecute them accordingly. Others hoping to smuggle drugs through the airport now have the opportunity to shun the evil act. If they insist on drug trafficking, they are only risking detention, prosecution and possible conviction because we shall surely arrest them. The drug barons are aware that it is not possible for anyone to traffic in drugs across this airport. They all know that we have the best and most modern screening machines at this airport. Our machines don't fail in detecting any form of drugs concealment. They are tested and trusted.
"When the barons realised they could no longer succeed in trafficking in drugs through this airport, they decided to be recruiting unsuspecting young men and women that they give fake assurances and push them only for those to be arrested and prosecuted. They are only wasting the future of such youths. And when they are recruiting and sending them on the errand, they do not allow them to know their names, phone numbers or addresses, so that when the couriers are arrested, they cannot trace them. However, we are doing everything possible to educate members of the public to avoid them and their juicy offers," Hamza warned.
He said Stella, a single mother of a child and hails from Anambra State, will be charged to court as soon as investigations into her case are completed. He expressed concern over the continued involvement of women and youths in illicit drugs trafficking in Nigeria.
2023: Opobo/Nkoro Agog As Thousands Join PDP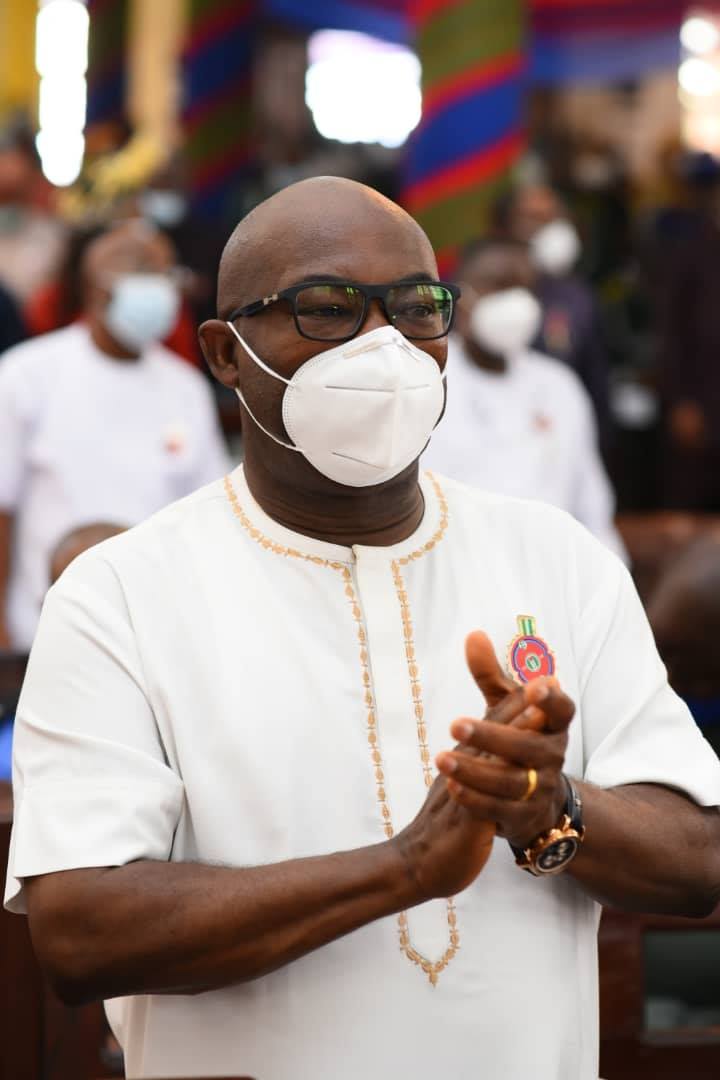 It was celebration galore in Opobo Town, headquarters of Opobo/Nkoro Local Government Area of Rivers State as thousands of members of the ruling All Progressives Congress (APC), Labour Party (LP), the Social Democratic Party (SDP), and National Conscience Party (NCP), among others, joined the Peoples Democratic Party (PDP).
Speaking while receiving the decampee, yesterday, in Opobo Town, the state Chairman of the Peoples Democratic Party (PDP), Amb Desmond Akawor, described their action as wise decision, assuring them of their safety and support.
Akawor, who was represented at the colourful event by his Deputy, Chukwuemeka Aaron, urged the defectors to remain calm as the PDP, the only development-oriented political party, believes in equity, unity, fair play and justice in Nigeria, saying that the party was poised to build better transformational governance that would be a beneficial to all Rivers people.
He said that it was shameful for the ruling All Progressives Congress (APC) to subject Nigerians to poverty, bad governance, sufferings and hardship, and described the administration of President Muhammadu Buhari as a ruined government with clear negative agenda that lacked quality governance for the well-being of the people.
On the 2023 general election, Akawor enjoined the defectors to join forces with the PDP to chase out APC for good by remaining loyal and supportive towards PDP victory at the polls both in the state and at the federal level.
Akawor warned that any attempt to rig the votes in the 2023 elections would create more hunger, stagnation, poverty and death in the land.
Responding, a former chieftain of the All Progressives Congress (APC) and decampee in the area, Dr. Promise Diri pledged to ensure the victory of Amaopusenibo Siminialayi Fubara as successor to Governor Nyesom Wike and Alhaji Atiku Abubakar as president in 2023, among other PDP Candidates, describing the emergence of the duo of Fubara and Atiku as God's divine order for Rivers State and Nigeria.
Others who spoke to The Tide, described PDP as the largest development-minded political party in Nigeria, and thanked Rivers State Governor, Chief NyesomWike, and the entire PDP family for giving the governorship ticket to Opobo son.
They assured of 100 percent victory of Fubara and other candidates of the party come 2023 polls both in Rivers State.
Also speaking, Chief Ibiwari Jeremiah, said he was happy for the party whose transform agenda for the past seven years has remained remarkable, and pledged to woo more supporters for the PDP in next year's election.
In her remarks, one of the decampee, Madam Matilda Jaja, commended Governor Nyesom Wike's leadership qualities and charisma ,which she said, helped produce quality services in all the hooks and crannies of the state, and stressed that she would use her capacity to mobilise for votes in 2023 for PDP, adding that victory was sure in 2023 for the party's candidates in the elections.
By: Bethel Toby
Reps Probe 12-Year Remittances, Withdrawals From Ecological Fund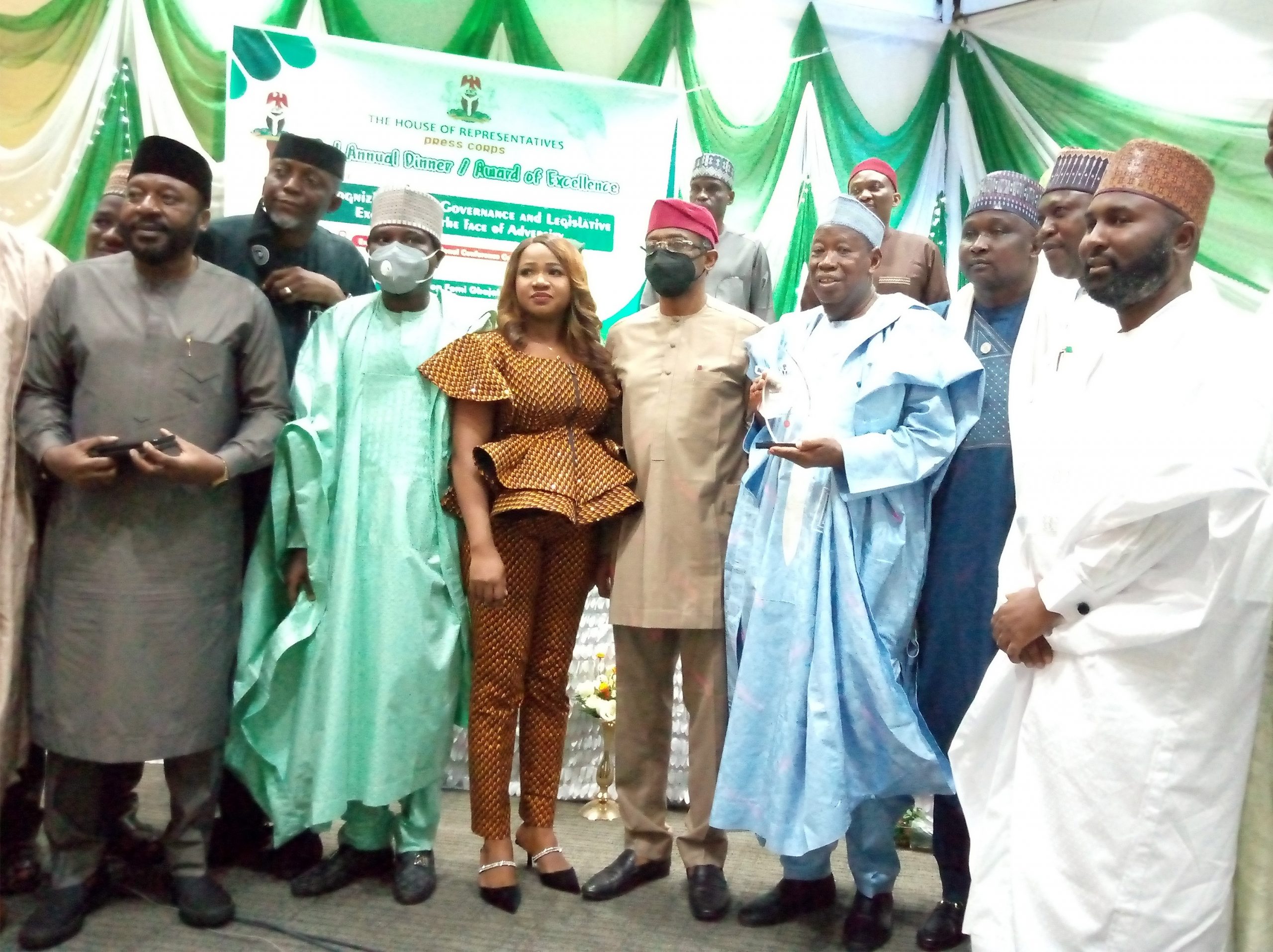 The House of Representatives has resolved to investigate remittances to the Ecological Fund and withdrawals from the account between 2010 and 2022, alleging mismanagement of funds by the beneficiaries.
Particularly, the House mandated its Committee on Ecological Fund to "investigate the total consolidated mandatory accruals into the Ecological Fund from 2010 to March, 2022," adding that the committee should equally "evaluate the disbursement of the Ecological Fund in line with the provision of the 1999 Constitution from 2010 to March, 2022."
The committee is also to "investigate the utilisation of the Ecological Fund by benefiting government's departments and agencies (MDAs) from 2010 to March, 2022 and establish infractions (if any)."
To establish these facts, the House asked the committee to conduct public hearings with all the major stakeholders on the effective and efficient utilisation of the Ecological Fund and report back within six weeks for further legislative action.
These resolutions were sequel to a motion moved by a member of the House, Femi Bamisile, titled, 'Need to Investigate the Total Consolidation Accrual and Utilisation of Ecological Fund.'
Bamisile, while in the motion, noted the existence of the Ecological Fund as an intervention fund set up by the Federal Government to address multifarious ecological challenges across the country.
He also noted that the Federal Government, the 36 states of the federation, the 774 local government areas and the Federal Capital Territory (FCT) receive funds through the Federal Allocation Committee as shares from the Ecological Fund.
The lawmaker stressed that apart from the annual statutory appropriations, four agencies of the Federal Government draw funds from the one per cent share of the Federal Government allocated to Ecology and Derivation Fund, according to their respective enabling laws.
Bamisile stated that the National Emergency Management Agency, by virtue of Section 13(2) (b) of its Act, draws 20per cent; National Agency for the Great Green Wall, by virtue of Section 12 (2) (b) of its Act, draws 15per cent; the North East Development Commission, by virtue of Section 14(12) (b) of its Act, draws 10 per cent; and the National Agricultural Land Development Authority, by virtue of Section 18 (2) (a) of its Act, draws 10per cent.
He said, "The House is worried that efforts at making beneficiaries of the Ecological Fund accountable for their accrued shared funds in the last few years have been ignored. Sections 88 and 89 Constitution of the Federal Republic of Nigeria, 1999 (as amended) empowers the National Assembly to conduct investigation and power as to matters of evidence."
Organ Harvesting Charges UK Court Denies Ekweremadu, Wife Bail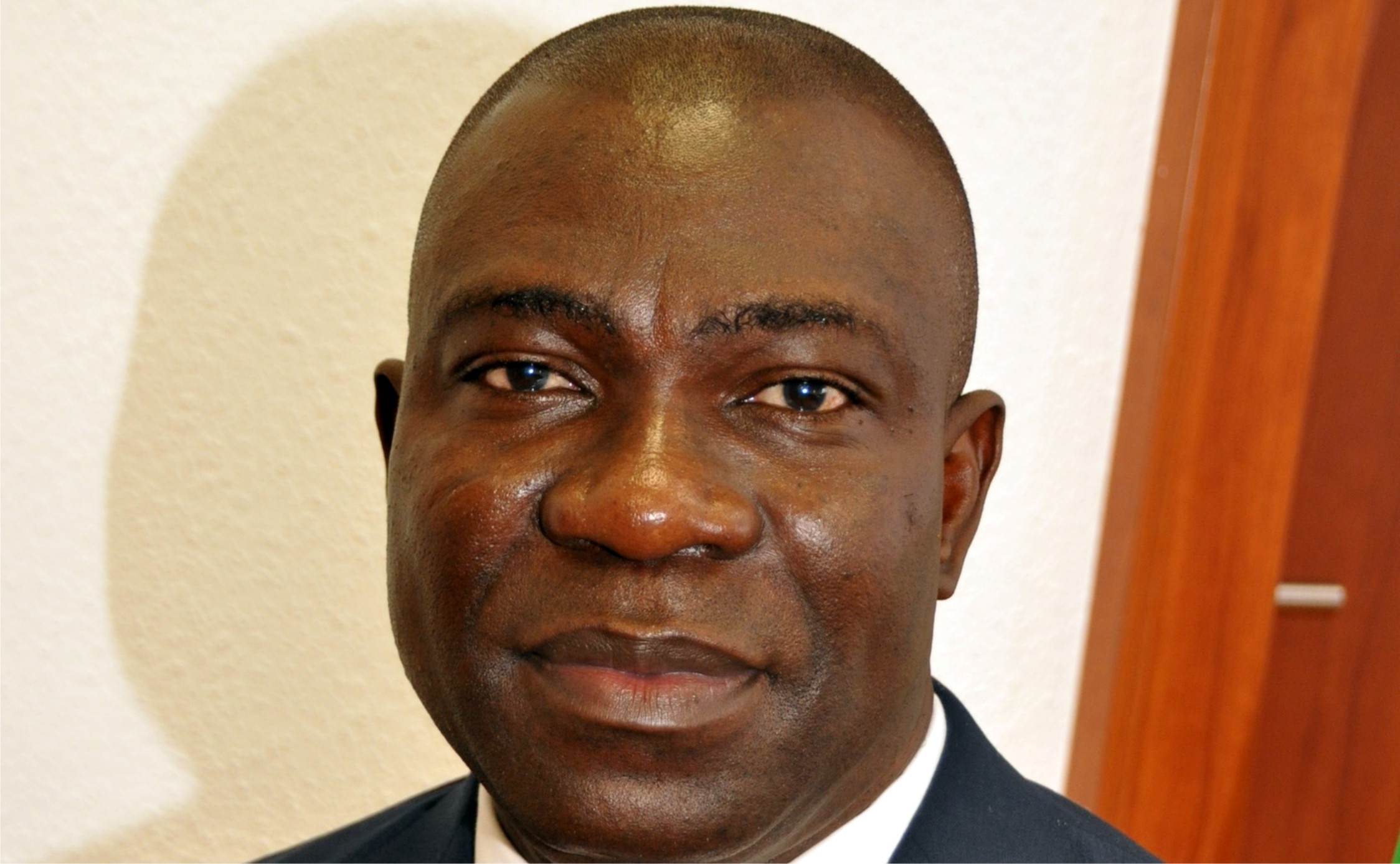 A magistrate's court in London has denied bail to Senator Ike Ekweremadu, and his wife, Beatrice Nwanneka, over charges that they trafficked a 15-year-old Lagos boy with the intention to harvest his organ.
The arrest was announced by the London Metropolitan Police, yesterday, with officials saying that the couple would be charged promptly before a court in Uxbridge.
Ekweremadu appeared before a magistrate, yesterday afternoon, and was denied bail.
The case was subsequently adjourned until July 7, after the child involved was identified as a homeless 15-year-old from Lagos.
However, details of the alleged offence of Senator Ike Ekweremadu, and his wife, Beatrice Nwanneka, were unveiled, yesterday, as they were accused of plotting to traffic a homeless child from Lagos into the UK to harvest his organs.
The court heard the couple, who have four children and a house in Willesden, North London, hoped to transplant the boy's organs to their daughter who suffers from kidney failure.
Police were alerted to potential offences under modern slavery laws last month and arrested the couple two days ago at Heathrow Airport as they attempted to board a plane to Turkey, the court heard.
Ekweremadu, 60, is said to have had £20,000 on him at the time of his arrest, according to prosecutors.
The child is now under the care of safeguarding authorities and the Metropolitan Police, officials say.
Ekweremadu, and accountant wife, Beatrice, 55, are charged with conspiracy to arrange or facilitate travel of another person with a view to exploitation, namely organ harvesting.
The senator was wearing a grey sweater while his wife was wearing a black and white knitted cardigan at Uxbridge Magistrates' Court, yesterday.
Prosecutor Damla Ayas said: "It is conspiracy in relation to human trafficking offences for the purposes of organ harvesting. The victim in this case is 15 years old.
"They (the couple), were interviewed at the police station. Both of the defendants have provided a prepared statement.
"Mr Ekweremadu, in his prepared statement, denied allegations of human trafficking.
"He said at no stage has he arranged transport for anyone with intention to exploit them."
His wife similarly denied the allegations in her prepared statement, the court heard.
Counsel to Ekweremadu, Gavin Irwin, said: "There is no question this is a serious allegation. Mr Ekweremadu is a member of the Senate in Nigeria.
"He has previously held an even more senior role as deputy president of the Senate.
"He is a member of the bar in Nigeria. He is a principal in a law firm that bears his name.
"Those issues taken together go way beyond him being a person of good character…rather that he has led a blameless life as a public servant."
Irwin added that the allegations were "nothing short of preposterous".
Also speaking, Counsel for Mrs Ekweremadu, Antonia Gray, said: "She has never been complicit or involved in any alleged illegal trafficking of any young person.
"She is a financial accountant with an unblemished record."
The couple have an address they could stay at in Willesden, northwest London, the court heard.
The prosecutor made an application to adjourn the matters for 14 days.
Ms Ayas said: "In respect of these offences, Attorney General's consent is required and the Crown requires 14 days for that to be obtained."
Magistrate Lois Sheard said: "These are serious allegations and these matters are now adjourned until July 7, back here at Uxbridge."
Ms Sheard remanded both defendants into custody ahead of their hearing next month.
The Ekweremadus are charged with "conspiring to arrange or facilitate travel of another person with a view to exploitation….between August 1, 2021 and May 5, 2022 within the jurisdiction of Central Criminal Court".
The investigation was launched by the Met's Specialist Crime team after detectives were alerted to potential offences under modern slavery legislation in May, 2022.
The Met Police has confirmed that the boy is safe and being looked after.
Mr Ekweremadu was held with Nwanneka Ekweremadu in Britain this month.
Ekweremadu has been an elected senator in Abuja since 2003 after moving into politics after years as a lawyer.
His wife, five years his junior, is an academic and doctor, and also a major public figure in Nigeria.
They are believed to have four adult children.
The Metropolitan Police has said that the child, who is under the age of 18, at the centre of the alleged plot, is in care.
Organ harvesting involves removing parts of the body, often for cash and against the victim's will.
Ekweremadu has been in the UK for, at least, the past fortnight having met with members of the Nigerian community in Britain in Lincoln around 10 days ago.
He tweeted: "It was a pleasure and an honour to receive a letter of appointment by the University of Lincoln, UK, as Visiting Professor of Corporate and International Linkages. I also got a highly treasured gift – a copy of the Magna Carter. It was created in 1215, about 807 years ago".
The investigation was launched after detectives were alerted to potential offences under modern slavery legislation in May, 2022, the force said.
Spokesman for Ekweremadu, Uche Anichukwu, confirmed that his principal had been held in the UK.