'We Want To Regulate Housing Development In Rivers'
How would you want people to know you?
My names are Mr. Marshal Stanley Uwom. I am Honourable Commissioner, Ministry of Housing Rivers State. I was born in 1965, and I attended several Schools. One of such is Okrika Grammar School., Okrika.
I did my Cambridge in O and A levels in England.
I came back and attended, then School of Basic Studies, Port Harcourt, I did my IJMB there, before I proceeded to the University of Ibadan initially to study Language Art, but I had to truncate it when I lost my father. I registered for law in the Rivers State University of Science and Technology, Nkpolu, and currently, I'm a Post Graduate student of external programme of the University of London. I have served government in several capacities. I was a Special Assistant to His Excellency, Dr Peter Odili, Special Assistant on General Duties in the year 2004, I became Commissioner for Housing and Urban Development under the Dr. Odili Administration, I had been a Commissioner for Agriculture under Rt. Hon. Chibuike Amaechi and I came back as Commissioner for Housing and after the dissolution. I was now reinstated as Commissioner for Housing.
Are you married?
I am happily married with two kids. One girl and one boy.
What was growing up like, what was your position in your family?
First son, family of five children. We actually moved around Nigeria a lot. I was in Calabar before the war, I was in Uzuakoli with my grand mother. I came back, Warri was afterward and Lagos, before I found myself back in Port Harcourt.
My father used to be Controller of Customs in 1979 and I found myself in Okrika Grammar School.
He chose Okrika Grammar School because of the discipline.
How will you view Gov Amaechi's Administration even as an insider?
I will say there is something unique about it. I speak now as a Riversman. Let me try to extricate myself from my position in government. It is dynamic, one that has a focus to achieve certain goals and objectives within the shortest possible time.
Revolutionary I must say, the way we find ourselves in government, and one that is bottom up, trying to see how to respond to the rural dwellers. You see, a government that is daring, government that invests substantially in projects that can be vividly seen not just in the state capital. It takes a lot of courage for you to say you want to build roads, primary schools and health centres all over the state simultaneously, it takes a lot of courage because the challenge of ensuring that they are completed on time is there.
Some others would prefer to concentrate on the urban areas because majority of the people reside there and so want people to see those projects. In the process, they neglect rural areas.
If I am to talk about the poor people, the poor people said money is not circulating at all.
Yes, money is not circulating in the sense that most people expect, the usual extravagance that is associated with political system in our part of the world, where monies are liberally released to cronies and political allies perhaps to that dimension. I won't say the poor people. I must say, the generality of the public because you will notice now that you have a situation where Commissioners are not adding so much weight and those appendages of office, a lot of Commissioners cannot afford that, because we are frugal and so perhaps that is where people may say, oh the government is not throwing money around. This administration is not into wastage. Let me use that word, throwing money here and there, praise singers will be singing the praises of government to the roof tops even when that government is not performing and they will get some amount of money. That is not happening now because this government does not encourage praise singing. This government is tackling the challenges we have faced over the years, by laying the foundation for the future. His Excellency, Governor Amaechi, is injecting a lot tremendously in education, in infrastructure, but the fact that you see some parts of the country being more developed is because of a deliberate effort of visionary leaders. Let me be specific. The Western region now seems to have an advantage in terms of employment in all sectors.
In the bank industry, there is a preponderance of people from that region, in the oil sector you see a large majority of people from that area but we have been disadvantaged, I think we are trying to fill up the gap for the future and so perhaps the flow and direction of funding is not being appreciated, in the short term, but in the long term they will understand.
Let us come back to your Ministry now, how will you want to be remembered after now?
One fundamental challenge with government is sustainability, of ensuring continuity. What we did was perhaps, that may be the reason for which I am always brought back to the Ministry. It is the fact that, we believe that strengthening institutions, the Civil Service is a sector that has not been given the attention it deserves. I believe that, that's my opinion and I am convinced about that, in-service training has been relegated to the back burners. For so long and we have a pool of professionals in the civil service that we are not utilising.  We work to ensure that there is proper synergy between the civil servants and political office holders to build structures of governance that are sustainable. I want to be remembered as one that created or released the building code which we are working on. We want to address the building code that will regulate housing development in Rivers State, so that, proper standards are maintained and the one that will ensure that, there is orderliness. And one that will permit also professionals from the building community, architects, the engineers and quantity surveyors to be integrated into what government is doing by making them more relevant.
Evolving a housing policy now may be a challenge. To get a housing policy, there must be a foundation and that's what we are working on. We believe that there is need to build a housing data bank. It will not be one that will cover the entire state, may be one that is confined to 10 km radius. But if you work at the demographic trend, if you, look at the house style, you look at the issues of Land Use and household, that means government is going to the point that says look, we observed that may be in ten years from now we are going to have a certain amount of people and they will live within our city, how do you address the issue of housing need, and that is something that we believe from this year we should work on. We set up a committee last year on the low cost houses; we gave it that nomenclature but it's not exactly confined to low cost housing. We have about five hundred housing units. How are they? These are housing units that will impact directly on civil servants as well as other Rivers people. We need to ascertain the proper allotees, because they have been occupied by criminals and hooligans. We need to bring to the fore the importance of completing the projects, like the Igbo-Etche estate, we have low cost houses built by the administration of Dr. Peter Odili, commenced and constructed. They are at various levels of completion. There are over 3,700 of such houses in all the 23 Local Government Areas of the state.
A committee is taking a compendium of the allotees, who are the contractors, how much have they been paid. It also extends to what you have at Sangana Street which we call Orojie housing estate, and Oromenike housing estate, the one you have on Wogu Street. We are not even ending there, Creek Road, Bonny Street, Aggrey Road estates as well, so I believe that the legacy I can leave behind is getting these issues sorted out so that the real owners of such houses can take possession, so that the state can recoup its expenses. We believe and we hope that before I leave, we can fast-track this.
To come up with that report we also set up an Eviction Committee. We have asked the Ministry of Urban Development to head it. Because they have the personalities in their system, Nigeria Police are also part of the Committee, the Ministry of Justice, the report of the Low Cost Committee and the Eviction Committee we will implement it. They are far reaching.
We want to ensure those genuine allotees will be given opportunities to occupy their houses. We want to ensure that those who have never received allocations from government will be given opportunity and it shouldn't be something that will fall within the circle of politicians. I'm very emphatic about that, I don't have one allocation and my relatives may not have the opportunities to have one. And how can we get the Rivers people who are not so financially buoyant and who may not compete with other ethnic groups to take advantage of the opportunities is a big challenge. We believe that the houses should be sold at their level of completion whatever stage they are. Now they were supposed to be sold at subsidized rates. Two bedroom apartment in various blocks with living room and other facilities, that is what we refer to as low cost houses in all local governments.
Now, the administration of Dr. Odili believed that it should be subsidised, at N1.5 million if a house is at 50 percent completion, we believed then it should go for N750,000. If it is at floor level, it should go for about N75,000, that way our people will be able to have access to them, then complete them, I'm trying to ensure that, civil servants are also given the opportunity on owner occupier basis. We are trying to see that whatever housing programme we want to embark on, even if it is through Public Private Partnership (PPP), Mortgage element, will be such that is of benefit to our people. Now we also set up a committee on Housing Authority. What has been happening to all our housing schemes. Why is it that, the play ground where our youths initially referred to as restive are now referred to as militants were all converted to other purposes. Why are our estates that are supposed to be neighbourhood that will foster proper interpersonal relations and also provides for recreational facilities, that will also help us reduce stress be turned to something else? What has been the mode of the deduction of the National Housing Scheme? Why are we not benefiting from the Federal Housing Authority scheme, why is it that our own is always different? These are the issues, it should not be considered as confrontational, but we believe that is important that we resolve the issues. I want to be able to resolve these issues as much as possible before I leave. We want to have a compendium of all the houses that Rivers State Government under my Ministry ever had, so that we can have a data bank. What is the state of affairs of those houses, who are the occupants? What is the status? This will also extend to finding out what is the funding. That committee is a very important committee. The Ministry of Justice is there, it is an inter-ministerial committee, and we also have the labour.
We have the chairman of NLC who, nominated somebody to represent the interest of the workers, because this programme is geared towards the benefit of those who have been putting in so much energy to move the state forward.
You are having a third stint as the Commissioner for Housing and just as you said, a lot of people will be expecting there will be an estate here, there will be one there, people want to see these estates, but they won't understand that there are things, you are doing to ensure proper implementation, how do you feel, how do you explain this to the public?
There are a lot of houses that can be made available in the pool, it is important that we look at the direction of government, not only at the state level, national level but even globally.
Governments globally have challenges with providing social houses, there is no society even the advanced one that has been able to cater for the housing needs of all the people. If you go to the United States for example, in New York, there are a lot of homeless people. They live on the streets. We thank God that ours is not as deplorable as that. Going by our culture, you can go back to the village, you have a relative you can attach to. However, we believe that with what we are doing, like I pointed out earlier, government may be informed of the need to build more estates.
As you know currently, the policy of this administration is the public private sector partnership. In housing, our challenge is the fact that most prospective investors want to recoup their investment as fast as possible. It is a sector that we believe, that eventually, government will have to have a total look at. We have a concept which we believe, we will develop. We believe that housing needs cannot be addressed entirely by government. Private sector element is required. But also we have three tiers of governments, we have the local councils, we have the state and we have the federal.
We are looking at the issue of having a better relationship with the national level. At the national level, you have the federal Ministry of Works, Housing and Urban Development, and Environment, all merged up. We want to see how the federal housing scheme will work properly here. Rivers State Government previously, the previous administration bought what we refer to as Eleme garden, big expanse of uncompleted houses of about 252 housing units, an appendage to that was 49 hectares.
Practically, the federal government is not investing in Rivers State, perhaps because we have not been so forceful, we are going to address the challenge and task the federal government to come and develop the 49 hectares, because they said it is not part of the original purchase and they said they also have to manage the facilities so we are trying to see at the federal level how they can invest more and how we can harness it.
At the state level, I know that this current administration will embark on what we refer to as the prototype housing estate for the low and medium level bracket. This is already provided for in the 2010 budget proposal we sent to the House of Assembly. In Diobu, we believe that we will embark on initially 700 housing units, one and three bedroom apartments, it will not be overpopulated, it's just a prototype district for the housing renewal programme and it will also have eleven storey building with a ground floor. The issue of management, we have considered that. There will be a management training programme, Rivers indigenes will be trained to manage the estate, a three management arrangement with the prospective developers and that is going to be done by government directly.
Is that  a PPP arrangement?
We as a Ministry are not directly in the Rainbow-First Bank arrangement, but we believe the programme will be geared towards affordability. For me, that is my watch word. The Diobu estate for example, the maximum cost for a unit and referred to as high rise which we refer to as opulent, because it will be fully furnished like what you have at Eastern Bypass will not exceed ten million naira and we hope there will be a mortgage element.
When it comes to PPP, you know you have the Greater Port Harcourt, we only sit on the board. The Greater Port Harcourt intends to embark on housing programmes, which by virtue of my presence on the board, we hope will be affordable and within reach, and that's where the mass housing concept comes in, using technology that will be affordable and most cost effective. We also hope that, the local governments will begin to see the need to invest in houses to check the challenges of rural-urban drift.
Hon. Commissioner, just a clarification on what you said about the prototype housing estate, when do you intend to complete it?
 The completion is a legacy. The fundamental thing for government is to give a direction. We are not in a dictatorship where a government believes that it is best suited to manage affairs. We can ensure that governance continues to flow. Don't forget that this administration inherited many programmes from the immediate past Celestine Omehia's government, there is a continuity. A programme of that nature may not be concluded by this administration. We do intend to commence this year, with what is provided for in our proposal. I believe that at the executive level, we have no problem. The other housing type are three storey building. Don't forget there had been a lot of piling work to be done at that place, because of the soil type and the water table is very high. But we believed that a substantial amount will be made available and our target is that 50 percent of the project will be achieved within the tenure of this administration.
To be continued
'I Support And Will Always Support One Nigeria'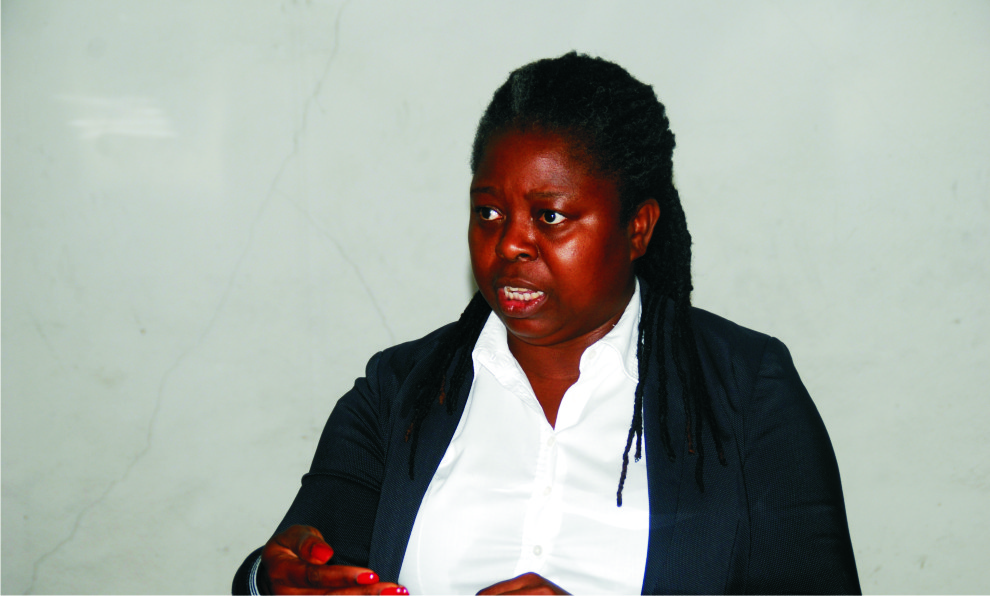 Dr Rosalyn Dressmand is a Sociologist, founder of African
Tide Union and President, Nigeria In Diaspora Organisation, NIDO, Germany. She is a well-bred and properly educated Nigerian. She proved that much when The Tide team of Arnold Alalibo, Deputy Features Editor, and Sylvia ThankGod-Amadi, Woman Editor, interviewed her where she spoke on a wide range of issues. Excerpts:
What's the make-up of the NIDO Germany?
Nigerians in Diaspora Organization is a body of Nigerian citizens living abroad. It was founded in the year 2000 by the then administration of General Olusegun Obasanjo (retd). The whole idea was to replicate the diaspora movement that is made across Asian countries. For example, diaspora built India, China, and many other countries. So, former President Obasanjo felt that Nigerians abroad should come back home and develop Nigeria. NIDO is not very complex. We have Nigerians in diaspora worldwide, which encompasses all the diaspora organisations round the world. We are in over 189 countries which means we are doing better than embassies around the world. We have Nigerians in diaspora in different continents. For example, NIDO Europe, Asia, America, etc. We in Germany fall into NIDO Europe. Then in Europe, we are NIDO Germany, Switzerland, Austria, UK, etc. So, I am representing NIDO Germany.
You have talked about the contributions the diaspora has made such as building India, China, etc. What has NIDO Germany done for Nigeria?
We have done a lot; it is like people seem not to pay attention to the things we do. Now, singularly, we do a lot of remittances that nobody cares to know about. As you know our children have no proper insurance policies, we have no pension plans that cut across the common man. For example, part of my parents was a civil servant. After she died, we did not get any remuneration. So diaspora becomes insurances for their families. Apart from that, we do singular projects; education projects, gender specific projects. We also work very hard to advise Nigeria on policies.
Tell us what the projects are; and in executing them, do you synergize with government, agencies or you undertake them single-handedly?
It depends on the project. There are projects we carry out single-handedly and there are ones we need to synergize with other organizations. There are also projects we need to collaborate with government. But our first assignment as diaspora organization is to drive back investment, that is what they call foreign direct investment to Nigeria. That is our first assignment and we are doing that, but we cannot quite be successful if  government doesn't collaborate with us. However, in 2013, we did a sensitization project for gender; "women in politics". That project did not need us to partner with government but with organizations. So we partnered with different organizations in order to get women sensitized and make politics attractive to them, and through our intervention that period, we had many women getting interested in politics. The NIDO Germany has also done projects with hospitals where we gave them equipment. We gathered the equipment in Germany based on the hospitals' demands. All the hospitals need to do is pay the cost of container shipment and collect their consignment. That is a notable humanitarian support. We have also done a project in Edo State where they forgot bunch of young people for some irrelevant political reasons. A bunch of us collected several humanitarian materials and delivered to them just to give them support. Right now, we are doing educational project. This educational project needs collaboration with government. How? We had in the past 6-3-3-4 education system. I am the first product of the 6-3-3-4 system. I can proudly tell you I can do almost everything we've done with hand. I can type, write shorthand. I learned them then. I can paint a house, comfortably put tiles on walls and floors, I can do virtually every skill you can think of. I can cook very well, make dress with sewing machine, but today it is not the case anymore. Today, nobody respects skills, nobody respects vocational learning and that part of it is dying off. So what we agreed in NIDO Germany as part of our policy is homeland development, and how do we go about this? We bring the needed education to Nigeria. We try to sensitize the ministry of education in every state so that they can properly log in so that we can have a proper 6-3-3-4 system back in the country and, of course, that is a humongous assignment. It takes a lot of our time and a lot of our money. First of all, convincing the German government to support us on that, secondly, convincing the state government to work in collaboration with us, is not an easy task. But in 2017, we had managed to log in with the government of Bayelsa State and we have set up a huge training centre there, where we are training in various skills young men and women of between 117 and 120 trainees in Yenagoa precisely. You may probably ask why Yenagoa? Yes, Yenagoa because they accepted us. I read in the book that they were looking for diaspora to come back home and support them in their restoration program. So we logged in there and we have been working with them. This project is a model project, it has not been done in any African country at all. And, of course, other states too that are willing to log in will be welcome to log in with us.
What exactly are these projects?
We are doing Smart Houses A-Z. Smart houses A-Z encompasses plumbing, mechanical, electrical, engineering, roofing, tiling, preparing of P.O.Ps, paints, painting, sewing and everything about skill. A smart house is a self-sufficient house that generates its own energy, water and recycles the  water and energy for re-use. It is environmental-friendly. You will not use a generator instead you will need to log in to use solar energy. That means you will need to produce enough solar energy that will run your house 24-hours and by so doing, you have already secured that house. The cost of security is very very expensive here in this country. We are doing a project called 'QUATIA'. The project quatia is supposed to qualify young people in solar energy. Our environment is very polluted; one day oil will come to an end and the question is where do we go from there? And we have what I tag structural violence in this country. So the best way to go to create some little structures for the common man is to dig more into the research and development of solar energy and its components and use it here in this country. So we have started that training. Our first trainees are set to kick off with practical course which comprises building their first grid of 100 kilowatts of energy which will not be a joke. Today, Engr Clause Brand is flying with the boeing 737 to Port Harcourt with a lot of hardwares we will be needing to kick off the practical training of building our own solar grid in Yenagoa.
Do you teach people how to construct the smart house or you build it having certain beneficiaries in mind?
No, no, no! We will teach them, empower them, let them know how to do it. The idea here is that they will form cooperative and then through the cooperative, they will be able to build the smart house because a smart house needs more than just a builder. It needs skills in masonry, carpentry, plumbing, electricity, water management and more. So, all these things come together to form a smart house. So they will  form  a cooperative to be able to build smart houses for people. Smart houses sound luxurious, of course, it is luxurious; it sounds expensive, on the contrary. They will be building houses that will be both environmental and commoners-friendly.
You became the President of this body in June this year. How would you rate the past executive, vis-à-vis fulfilling their mandate?
Yes, we have lived up to the mandate. I have been in the executive for sometime. I was the vice president of NIDO Germany two and half years ago. In 2016, I lost my president and I automatically became acting president. I sat in his position until I was elected the president. Yes, we have been fulfilling our mandate because every year we have a team we work with, we set milestones for ourselves of what we would want to achieve each year. We spell out how we intend to achieve development yearly. In the last two years, we have worked so much in building awareness; we have worked very hard in contributory, social assignments and this year, we have moved a step forward. We want to do direct home land development which involves, of course, addressing practical investors. We encourage them to come and invest in our country, and in our various states. We do not settle right now in Abuja or Lagos alone, we encourage members to go to the grassroots, for example, I am in Bayelsa State. This is the first time a project is going to a place somehow remote as Yenagoa, instead of Abuja or Lagos. So, we are fulfilled and are still working very hard to meet our target come the next two years.
We know how persons in diaspora have impacted on their countries politically many of whom have contributed to political developments in their nations. Some have even returned to be part of the political process. How has your own community in Germany contributed to political development here?
Thank you very much. You can see that for everthing I have described here, by and by there are political components in it. No, we do not sit there and wish that every thing be well  so  we can come back home occasionally and enjoy. No, we also actively contribute. When we talk about Nigerians in diaspora, it is a totality of a whole body. We meet on national, continental and international levels to discuss and decisions are reached and people are mandated to come along to write policy papers. Do not forget that we can only write policy papers, and suggest to the federal government. Again, it is one thing to write yet another thing to carry out the suggestion. Until now, we have managed in collaboration with all the diaspora bodies to gain the attention of the federal government. At the moment, we have a commission set up by the central government known as NIDCom headed by Hon. Abike Dabiri. She is doing quite great in that area. You know it is not only about enjoying the remittances sent by loved ones in diaspora, another thing is to protect the interest of these loved ones, so that they can bring the remittances more.  Abike is doing so well in this, so I can say that politically we are making impact.
The former Deputy Senate President, Ike Ekweremadu, was recently attacked by the IPOP group in Germany. What has been the reaction of NIDO Germany to the incident?
This is a hot topic. First of all, as the president of the Nigerians in diaspora Germany, I will do my best not to bring in ethnicity or any kind of discrimination here. As NIDO Germany, we have condemned what happened. But again, we must know that in every society, it doesn't matter if it is Nigerian or European society, there are some persons that are out of the way, you don't have control over them. On another point, without stepping on any person's toes I condemn this hundred per cent as I said earlier in a press statement. However, I think that the former Deputy Senate President must have also over-reacted because in every country, democracy is real; only in Nigeria I wonder how real is democracy. If your subjects are not satisfied about anything and they want to discuss it with you, I wonder why you should run away. I have seen politicians in Germany that got stoned with tomatoes, bananas and things like that but they did not run away. They rather brought peace and order. These people love you, they voted for you, may be they have a ptoblem that you should look at. Let me move away from the issue of IPOB. For me, I support, and will always support one Nigeria, after all, my father gave his life for Nigeria. If  I don't support one Nigeria that means I don't value the life of my father. But there is always bound to be a disagreement in any set-up. The best possible way to approach that is to calm your subjects down and listen to their problem and not to run away from them. I can remember during Obama's regime, when he was being interviewed somewhere, somebody picked up his shoe and stoned it at him. Did he run away? They sorted it out. So, without stepping on the toes of politicians in Nigeria, it will be nice to sort issues out when they start instead of making a huge national problem out of them.
But there is a difference between protest and assault.
Well, in the videos I have seen online there is nothing like assault.
What happened in Germany calls to mind a similar thing that occurred in Geneva when the Cameroonian President, Paul Biya, visited the country. There was a large protest against him. Don't you foresee a situation where this trend will smear Africa's image? Is there no better way to register our grievances against our leaders by the Diaspora?
I think we need to do more work in the area of acculturization. For example, some of the Nigerians in Germany are not even in the cultural system of Germany. They are neither here nor there. So, that kind of acculturization will support them so much. Another way that we could collectively solve this problem is by keeping promises. When politicians make promises during elections, they should at least keep half of them. The masses are suffering, we will not say we don't see that, we all know that. We have energy, yet we don't have electricity; we export our raw materials and buy same as finished products. We are a consumer country; we produce nothing. Over 49 percent of Nigerian youths are jobless. These problems are not pertinent to Nigeria alone, it is  pertinent to the whole of Africa. The migration wave towards Germany, I experienced it my self. I am sure nobody would like to live his home, if he is satisfied, to go out and die in the Sahara desert. The other day I saw a video of a young woman in deportation camp who said even if she was deported, she will still go back because she has no prospects here. Have you ever asked why are people carrying guns. Why are people so unsecured nowadays?. I talked about structural violence, I picked that word very carefully before I said it. When I traveled from Bayelsa to Port Harcourt, I counted 25 checkpoints; two redundant, 23 active. And you are practically assaulted every way on your travel. There is no human right in this country as well as some African countries. Look at Ghana, I remember the huge noise about Ghana must go out of Nigeria, I wonder if they will say Nigeria must go out of Ghana nowadays. This is because the development in Ghana is very striking. These are things, very little things, that blow up the minds of people that are not capable of handling things and then they see these politicians, they come around, instead of addressing what we have. If you invite some of them to come and discuss problems with you, they will not come. But invite them to come and celebrate with you, they will come. It is very disheartening.
Nigeria at the moment has global image crises. As members of the Nigerian community in Germany, how do you manage the image of this country over there?
On my own little shoulder, it is a very huge problem. When I became fully imbibed in the culture of Germany, my lord mayor suggested that I become a German. I said I would want to think about it. I gave thought to a lot of things. Of course, it is not a bad idea picking a German green card. On the other hand, if all Nigerians give up their Nigerian passport and become Germans who will be Nigerian? I changed my mind and I said no, I don't want to be a German. I am a Nigerian, it won't change anything. So, I told my lord mayor, I am sorry, I will not be a German, I am a Nigerian. But that does not free me from my responsibilities in Germany. It is only because I am patriotic and I want to remain a Nigerian. Not quite long, my son approached me and said mummy why are you a Nigerian and not a German? And I replied that it  is so because I want to be a Nigerian. Before I realized it, my son had completed every legality to become a Nigerian. My second son logged in and my daughter followed suit so we are all Nigerians. It is a difficult thing. Now I keep a Nigerian passport, the good thing is that I can move around. I can wake up in the morning, pick up my passport and go home for any reason at all. Another good thing is that the Nigerian Embassy in Germany works very closely with diaspora. You will not have problem any where that they will not come to your aid. I lost my passport and that is the only means of identification I have. I don't go around any where in this world without it. I am a very proud Nigerian. Charity, they say, begins at home. If you are not proud of yourself, you cannot attract people's respect and attention. As a Nigerian, I do my best to live a legal life. Apart from petty traffic offences like over-speeding, I think I am as clean as a baby's pooh. However, it will interest you to know that most of the people claimed to be Nigerians are not truly Nigerians.  In 2007, there was an article in New York Times; "Every second man with a  brief case is a Nigerian". Of course, it is not true, but it was a catchy article that actually got the attention it wanted.  The image of Nigeria is bad. In Germany, our ambassador has started a new project; a cultural project, where he is trying to show the people that we have different cultures. I  will call it an image booster for Nigeria. Apart from the traditional work we Nigerians are doing there to portray a good image of Nigeria, you hear only the bad things that happen to Nigerians or Nigerians are doing. It is very difficult to read about the numerous good things Nigerians are doing abroad. In Germany, if you ask two institutions who Rosalyn Dressman is, they will tell you and also tell you where to find me. But in this country, nobody knows me. Nobody cares to know what I do even though everything I do and live for is for homeland development. African Tide, our first mission, is to support Africans in Germany, and we are a very successful organization in Germany. Who knows about the African Tide here in Nigeria? Nobody. So, that is the point. People enjoy carrying bad news, so the best we can do is to keep pushing and replicating the good name of Nigeria. The other day I read about Nigeria making it very high academically in UK. Which local newspaper carried that? But as soon as there is a bad news, it will filter through all the local newspapers. I will suggest that we as Nigerians move a little away from negativity and put on the coat of positivity so that we don't see ourselves in such bad light.
Don't you think that it is the responsibility of those living over there to disseminate such positive information emanating from there?
It is a collective responsibility. We are doing that. It is the responsibility of the civil society as well as the government. So when will the government start calling us to discuss our problems as diasporas? Government is mostly interested in the remittances we do, but they are not interested in helping us continue to do that remittances. That is where I will call on the government to open their doors a bit wider to accommodate us diaspora.
In the course of responding to the last question, you talked about culture, as well as how your children became Nigerians one after the other. Have you been able to Nigerianize them properly?
Yes, in our upbringing most of our parents failed to teach us our language. You go to any home that claims they are super home, they don't speak language they only speak English which was a wrong step towards a right direction. First of all, I made that same mistake. My two sons speak a bit of Ogba language. Nigeria is a very diverse country; there is no Nigerian culture, it is difficult. Even though we are strong in our diversity, there is no Nigerian culture. There is only culture of where you come from, for instance, Ikwerre, Ogoni, Ijaw cultures, etc. As you drive through every 50 to 100 kilometers, you have new settlements, new understanding,  new language and culture, how do you imbibe all these? It becomes difficult. There government has to think of some policies that will culturally bring us all together. For example, the former Deputy Senate President was invited to a new yam festival. This is cultural move, a good move though in the right direction that ended not so tasteful. Through that kind of gathering, our children learn about our various cultures. It is a good move in the right direction. I will encourage this kind of move because this is exactly what I do with my family. Right now, my children can cook all manner of Nigerian food. It is lots of work; it takes us lots of discipline to do that.
'NIOB Has Been Vocal On Building, Construction'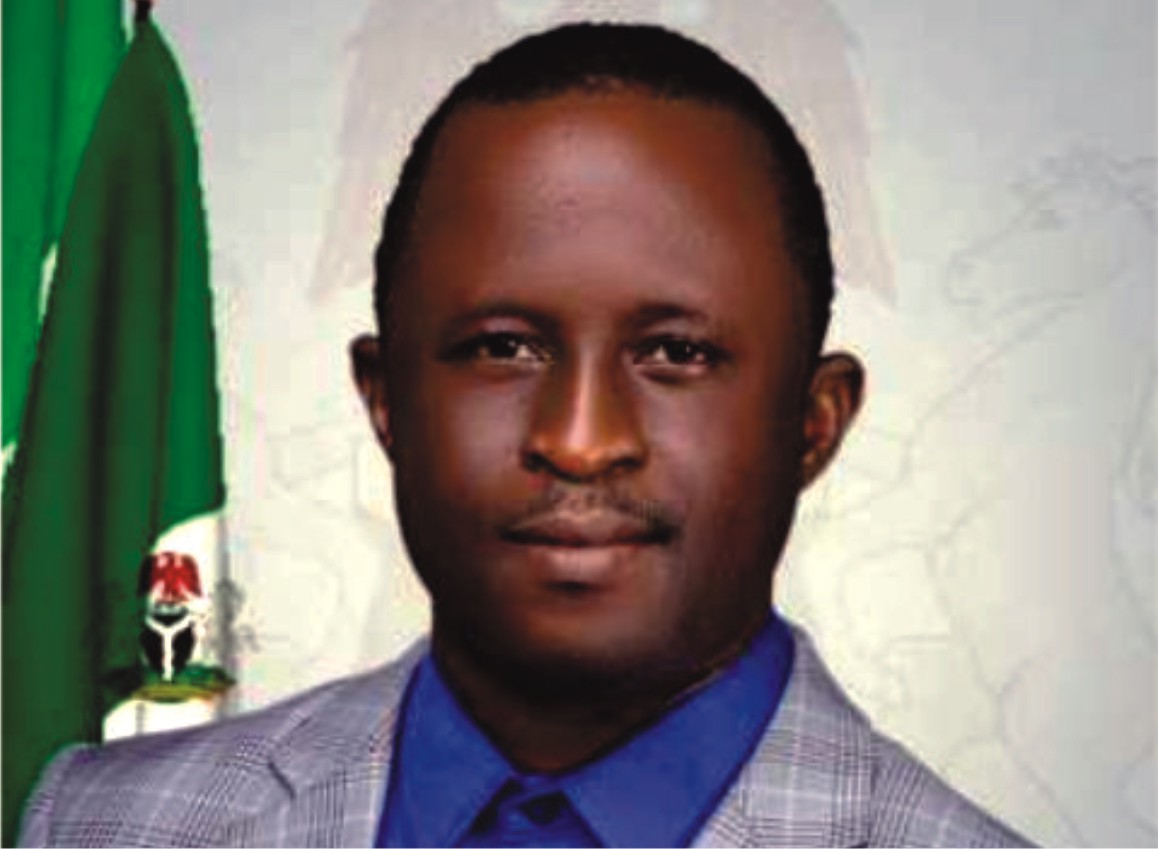 The Nigerian Institute of Building (NIOB) is the professional body for builders and those who are about to be engaged in the building profession.
The institute has its origin in a similar body called the "Builders which was formed in 1834 by a number of prominent Builder in London. The Builder' Society later became the Institute of Building in the United Kingdom which later became the Chartered Institute of Building in 1980 and now the Institute for the Management of Construction.
Nigeria became the firs overseas centre of the Institute of Building in 1967. the Nigerian centre of the institute of Building became autonomous on November 5, 1970 and from then acquired the name "The Nigerian Institute of Building (NIOB).
The institute holds its 49th 2019 Builders National Convention and Annual General Meeting in Port Harcourt today and will end on August 9, 2019.
The convention is expected to draw participants from across the nation. The State Chairman of the institute and the Local Organising Committee ( LOC), Builder Akinola Bammieke spoke with The Tide correspondent, Ike Wigodo on the forthcoming convention and its importance in town planing in Rivers State among many other issues. Excerpts
Sir, you are the state Chairman of NIOB in Rivers State and also the LOC Chairman of this year's National Convention of the institute holding in Rivers State. What is the purpose and reason for hosting it in the State?
The purpose is to educate the public on the roles of builders in the building industry, create awareness on same and emphasise the need for safety in all our operations. The decision to host the conference was made two years ago and the reason is that NIOB wants a paradigm shift in the building industry planning, approval and execution processes in the State. Driving into Rivers State gives you the impression that we need more planned environment. The problems we are facing in the industry are man-made. However, we must confess that the government is trying its best but more needs to be done.
What is the theme of this year's National Convention?
We have tagged this year's convention as health, safety, environment and professionalism for sustainable development in the construction industry.
Sir, NIOB has been silent over building construction and lack of town planning in Rivers State. What measure should be taken towards that?
NIOB has not been silent. The institute has been vocal on the subject of building and construction. Definitely, there is a ministry in charge of planning which is the Ministry of Urban Development. However, the ministry is not properly structured and staffed. The ministry should be split into two; the planning is Physical Planning Department) and the construction department ( Building Control Department).
The Control Department must be headed by a registered builder while the planning department must have registered builders too. The regulator of the building profession is the Council of Registered Builders of Nigeria. No one is permitted to engage in building practices without meeting the requirements of the law pursuant to " Builders Registration Act Cap.B13LFN 2004 ( formerly known as Decree No 45 of 1989). Section 19 (1) of the Builders ( Registration, etc.) Act states thus: 19(1) Any person, not being a registered builder who (a) for or in expectation of reward, practise or holds himself out to practise as such; or (b) without reasonable excuse, takes or uses any name, title, addition or description implying that he is authorised by law to practise as a registered builder, commits an offence punishable under this Act.
What should Nigerians expect before and after the programme?
Expect intensive media campaign and public awareness programmes on the role builders in the building industry. I believe you must have seen our billboards all over the places and heard our jingles on radio stations. After the convention, expect more intensive engagement with all stakeholders in the building industry.
The Ministry of Urban Development and Physical Planning in Rivers State, have they been able to meet the expectations as required by law?.
The answer is capital NO. It is not enough to approve building plans, most important thing is to monitor the approval made to ensure it is what has been approved. This will also help to check collapse of buildings across the nation.
How far has government been able to implement and comply with the Building it meets what has been approved Code.
On implementation, more needs to be done. Specifically, we want enforcement of the Builders Registration Act.
Please, give a general view of your take about NIOB, government and the public?
Generally, builders are specialists. The building profession is a specialisation. Just like some professions are going into specialisation right from the first degree in higher institutions. Building as a course of study was among the very first. The world is changing and specialization is what would deliver the cutting edge. Government needs to enforce the laws and the public need to obey it.
What is your message to the people?
The NIOB uses this medium to invite the public to the conference. We are privileged to host the institute in the state. The business environment in the state is very rewarding one. Major construction activities dot the landscape. The government has equally invested in infrastructure development across the state. We encourage you to take advantage of the beautiful tourist attractions on offer in our state such as the Tourist Beach,Isaac Boro Park, Amiesimaka Stadium, Port Harcourt Zoo, Port Harcourt Mall ( SPAR) to name a few.
"It is noteworthy that this singular achievement of the Nigeria Centre acted as a catalyst for the establishment of other autonomous overseas centres of the Institute of Building (U.K) in Australia, Canada, South Africa, Ghana and Kenya, to name a few.
In 1974, the NIOB began the struggle for official recognition in form of statutory Registration Council for Professional Builders. Through the relentless effort of NIOB, the Federal Military Government signed into law the Builder' (Registration etc) Decree No 45 of 1989 (then ACT CAP 40) to establish the Council of Registered Builders of Nigeria (CORBON) on December 15th 1989 and the Council was officially inaugurated on 24th April, 1990.
The Law gave statutory backing to "Building" as a distinct profession in Nigeria as obtainable in the U.K., Canada, South Africa, Kenya, Australia, etc. the Law also recognizes The Nigerian Institute of Building as the only professional body for those engaged or about to be engaged in the building profession. Since the statutory backing of Building as a profession in Nigeria by Builder's (Registration etc) Decree 45 of 1989 (now B.13 LFN, 2004). The Institute has done a lot for the development of the profession, its members, the government and the Nigerian public. .
Some of the Institute's objectives as set out in constitution of the Institute include the following:
· To promote the Science and Practice of Building Technology, Building Maintenance, Building Surveying, Building Production/Construction Management and Project Management including all research and publication of the results for public benefit.
·To establish and maintain a high standard of competence and conduct of those engaged or about to be engaged in the said Science and practice of Building and the education and research connected therewith.
·To provide a forum for meeting and discussing matters of mutual interest to professional Builders in Nigeria and to preserve and further the interest of those within.
· To promote and stimulate the improvement of the technical and general knowledge of persons engaged or training to engaged in the Building profession.
·To make available information on matters affecting the Building Profession in Nigeria and abroad.
· To promote an understanding of the Building profession among members of the public and to confer with all professionals and other bodies within the construction industry and to act as the sole authority in the Federation of Nigeria with regards to all matter affecting the profession.
·To act as body which the Government or other official or unofficial authorities or organization(s) in Nigeria can seek advice, assistance or the expression of views on any subjects of concern or interest, to the Building profession in Nigeria.
Ike Wigodo
Rivers: Rebranding '#OurStateOurResponsibility' -Nsirim
Last Thursday, the Permanent Secretary, Rivers State Ministry of Information and Communications, Pastor Paulinus Nsirim, paid a working visit to the Rivers State Newspaper Corporation (publishers of The Tide) to officially launch a new campaign, "#OurStateOurResponsibility", designed to rebrand and correct the negative narrative by the vocal minority about the state. In this interview with some members of the Editorial Board: Chairman, Goodluck Ukwe; Group News Editor, Nelson Chukwudi; Business Editor, Boye Salau; Group Sports Editor, Gabriel Nwanetanya; and Acting Op-Ed/Features Editor, Arnold Alalibo, last Friday, Nsirim elucidates on the motivation for the campaign, strategy, drivers, goals, stakeholder groups collaborating to achieve desired results, and much more. Head of Photographic Unit, Ibioye Diama, captured the scenes. Excerpts.
We are much aware of the series of branding and rebranding by successive administrations. We recall the last one that the former Commissioner for Information and Communications, Mrs Ibim Semenitari did. It was all about branding and rebranding of the state. How far that one went, we can't say. So, what is the difference between the new campaign and the one we had in the past?
I will just correct one impression. Rivers State is a brand. Rebranding and rebranding does not exist because you have a brand. What happens concerning the brand is that at every point in the history of the state, new strategies are brought in to promote the brand.
If you take the example of Coca Cola, every day, you see new adverts; it has not changed the brand 'Coca Cola'. What we are doing now is a new strategy to promote the Rivers brand. And if you ask: what is the difference? I will tell you clearly that the difference will be in terms of the modus operandi of this campaign. We are starting with meeting with the various stakeholder groups as a way of buying into it; because the reason why some campaigns fail is that the major stakeholder groups that are supposed to be part of the campaign are not involved. That is, for example, the reason why we are starting with the media. The media are going to be the agenda setters. The media will be setting the agenda while we begin to engage other stakeholder groups.
It is a campaign that will run in phases. What we are doing now is a kind of advocacy. It is going to have so many levels. That is why this one is different. Before, what we saw is that may be something was launched, now, we are not doing a launching, but we are just saying we are trying to reposition the Rivers State brand and this is the plan, this is the catch phrase.
If you look at the catch phrase: "#OurStateOurResponsibility", you will understand that this is really tailored to be people-centred. The catch phrase of this campaign alone shows that it is going to be people-centred. When people understand that they are part of a project, implementation wouldn't be a problem.
Today (last Friday), the governor signed three bills into law. One of them is the prohibition of street trading and others. This campaign will also key into it because it is our state; it is our responsibility to keep the state clean, to be off the streets, to do what is right. You can see that it is a people centred campaign, and because it is people centred, I am very optimistic that it is going to succeed.
You alleged that there are minority vocal groups trying to de-market the state, using some media to paint the state black. What are you doing to reach out to those people and make them part of the campaign?
Everybody will be part of it (campaign). That is why it is going to be in phases. As we finish with the state media houses, we are going to the private media houses in the state. It is also going to take us out of the state to involve the media.
I am proud of the brand. The Rivers brand is one in a million. This is because we are blessed with the natural resources, we are blessed with the infrastructures and we are blessed with a welcoming state. I don't know anywhere in the world where people are hospitable like the Rivers people. In this state, we are hospitable people. Whatever you talk about a Rivers man, there is a spirit in us that accepts visitors. While growing up, I used to see my mother entertaining visitors with food. If an artisan, wherever he comes from, comes to work for my mother in the village, she would pay him and insist that he eats her food. That is what we are.
Do you also consider the logistics involved in this campaign? Because for me, it is massive!
Yea, it is, but what we have going for us is that presently, His Excellency, Chief Nyesom Ezenwo Wike, the Governor of Rivers State has carved a niche for himself in Governance. It is only a bad product that is usually hard to sell. We have a good brand in the governor himself. He has distinguished himself as a people's leader. He has demonstrated in the last four years that he has the capacity to give the people of Rivers State good governance, and of course, the numerous local and international awards he has received attest to the fact that this man is really doing the business. We have the goodwill of the governor and we have the goodwill of this ministry. I believe there are many doors you can open in this country today with goodwill and that is in abundance.
Do you also consider the sustainability of this campaign, in case tomorrow you are moved from this ministry to another ministry?
Let me assure you that the various directorates in this ministry are properly positioned for this campaign, perchance I am posted out. Because of the philosophy of this ministry and because the directors in this ministry have already bought into this project, it will be difficult for any right thinking person to abandon it. This campaign just started three days ago, but I can tell you, a lot of people have already embraced it. But I can tell you that even on Facebook, Twitter, Instagram, and Scannews, I was told today, the burse concerning this has been massive. It is only somebody who is insane, that will say a good product like this will not sell.
Gentlemen, I must say, this is a breath of fresh air in the state because it is like people have been looking for a rallying point where they can aggregate their views or opinions. But now, the Ministry of Information is providing that platform for the people to have a voice to tell their story.
Sir, the hashtag, '#OurStateOurResponsibility', can you throw more light on that catch phrase?
Initially, I said that this is a people-centred campaign. If you live and do business here, this is your home; this is your state, and whatever happens here, whether for good or for ill, affects you. So, we all need to work together as people living and doing business here, to promote the interest of the state. Everybody living and doing business here is a stakeholder. I think that sums it: Everybody living and doing business here is a stakeholder, and we all need to realise that when things begin to move in the right direction, because you live and do business here, you will be a beneficiary. And people need to be told that. What is happening now is that some people are behaving like the proverbial monkey that saw trees falling in the forest and was laughing: 'trees are falling oooh, hahaha'; until all the trees finished falling, then it realised that it was its house that was falling. So, we want to do that re-orientation for people to understand that when you hear anything negative about Rivers State, be concerned because it will affect you one way or the other. Do something to correct that negative impression by cascading the positive aspect of the state.
For record purposes, what informed this advocacy, and why now?
What informed this advocacy is that we in the Ministry of Information and Communications feel concerned that our story as a state is not being heard. Our voice as a people is not being heard. A lot of good things are happening here, but the minority vocal voices are drowning the good things that are happening here. So, we said no, we need to change the narrative. Any sincere person living and doing business here knows that a lot has happened within the last four years. And we are thinking now, the governor is into his second term, we need more people on board the Ship of State, because despite the distractions of the first term, the man was focused to deliver the dividends of democracy to Rivers people. Now is the time, and fortunately, because the governor is a team player, on winning the election, he extended the Olive Branch to the opposition. A few appointments he has made within the last few months, people in the opposition are part of it. So, it is a project tailored to say 'look, everybody should come on board; we all have a stake, let's do it together'.
From our understanding, this advocacy is the brainchild of your ministry. What efforts are you making to reach out to other ministries to key in so as to achieve the set goal of rebranding the state?
That is why I said that this is in phases. In fact, informally, I have engaged all the permanent secretaries in the various ministries. Even today, I have posted some information on our WhatsApp platform, and people are reacting to it. The campaign is going to be in phases. The media was chosen first, like I mentioned earlier, to help us set the agenda. Every major stakeholder group will be part of this project in the final analysis.
You have talked of the de-marketing of the state by some disgruntled elements or minority group. Has the government been able to identify this minority group or detractors of the state?
I don't understand what you mean by if government has identified the people de-marketing the state. You are in the media, and you know these people. It is not difficult for any person with genuine interest in the good of the state to identify them. You know them, and everyone here knows who they are. Rivers people know who they are!
The governor, after the March 9 election, offered the Olive Branch to those antagonists in the opposition to sheathe their sword and join him to build and move the state forward. Do you think between that time and now, those elements are still prosecuting their campaign to de-market the state? Or put differently, do you think this campaign still has something to achieve given that it is expected by now that those antagonists would have changed their strategies, and joined the governor to move the state forward?
Well, you are in the media. I just alluded to that fact. Of course, we all know that they are still de-marketing the state. No one needs to be told that the detractors of the state are still prosecuting their nefarious smear campaign against the state. You can read, see and hear it on all the media platforms: the newspapers, radios, televisions, and even the social media. They are still actively going on with their negative campaign as if it is still business as usual. That is why we are doing this! We need to tell them, and indeed, the outside world and, especially the business community and tourists that a lot of positive things are happening here, and that this state is hospitable, secure and safe for business.
When you have a project of this nature, you also need to localise it and make sure that the rural dwellers are carried along. And because we have a large illiterate population in the rural areas, you are supposed to have an inclusive strategy with special communication module or approach to reach them. How do you plan to sell this Rivers brand to the rural folks to secure their buy-in? Or you want to concentrate your campaign in the urban centres only?
Thank you very much. The various stakeholder groups are involved in this effort, and we can't list them all here: the traditional institution, market women, artisans, transporters, farmers, fishermen, professionals in various fields, politicians, private and public sector workers, entrepreneurs, small and medium scale businessmen and women, investors, you name them – all stakeholders are important in this campaign, and all will be reached. In fact, we are going to collaborate with all people living and doing business in this state, including corporate bodies and non-governmental organisations to achieve our mandate of making "#OurStateOurResponsibility".
I have said it before: We are going to engage all stakeholder groups up to the grassroots because of what we are trying to do for this state; we need everybody on board. I told them at Garden City Radio today, that I want posterity to judge us kindly. We cannot stand aloof. We have a heritage as a people. We have a heritage which is rich in culture and tradition. And we have core values as a people. We respect people, especially visitors. We are hospitable and accommodating. We are welcoming and friendly. We like to share whatever we have with others, especially visitors. We are peace-loving and tolerant. And we cannot afford to lose our heritage and values. So, all those stakeholder groups we have in mind are going to be reached with the message of "OurStateOurResponsibility". They have to buy in, take ownership of it and ensure that they promote the message that our state is our responsibility. They must protect it. They must promote it anywhere they are. It is in phases, and everyone will be reached. And because all of you in the media will be part of it, you will see how the campaign will go, and the tremendous results we will get.
Whenever government comes up with something like this, people are always skeptical. What plans do you have to convince skeptics that this time around, it is for real?
If you followed our conversation, I said that it is only a bad product that is usually difficult to sell. But Governor Nyesom Ezenwo Wike is a good product! One thing you cannot take away from this governor is that he keeps his promises. When he came on board, he promised Rivers people that for every promise he will make, he will fulfill. He also told them that every project of critical importance to their well-being and interest that was abandoned by the previous administrations, he will complete. He has kept faith with those promises. And that integrity and character of His Excellency, the Governor of Rivers State, Chief Nyesom Ezenwo Wike, is a major selling point for us in this campaign.
We are saying to people: we have a Brand in Governor Wike. In the past four years, whatever he said he will do, he has done. Come on board and join him. Yes, skeptics may still be lurking here and there, but every person living and doing business in the state can attest to the fact that he has kept his promises. He has won the confidence and trust of Rivers people. And they believe in him, because he has worked hard to protect and defend their interest at all levels. They know that the man who is saddled with the responsibility as the governor is not somebody who plays to the gallery. He is a man of his words. He walks the talk!
Are you envisaging any challenges in the course of prosecuting this task?
As an individual, I don't envisage any challenges. Even so, for me, challenges are usually stepping stones. They are opportunities that enable you actualise your ambition. A vision that does not have challenges is not a realistic vision. But if you set your eyes at the goal, those challenges eventually turn out to be stepping stones to success. So, I don't worry about challenges; I care more about the opportunities that those challenges throw up, and I work hard to take advantage of them to achieve my goals.
First, is on social media. You know that a campaign like this will work perfectly well and reach out to a wider audience, locally and internationally, if you have an active Social Media component. While designing this campaign, did you factor in the social media platforms, such as Facebook, Instagram, Twitter and an effective management system for them? Do you have official social media pages on these platforms specifically dedicated to drive this campaign?
Thank you very much. To allay your fears, I will say yes. We are already working with social media influencers in the state to escalate the advocacy. Some are doing something on Twitter, some on Facebook, and some on Instagram through their own verified accounts and handles. Even the Online Media are also posting some of the things we have done as part of the campaign to help us communicate the message through the Internet. But we have not created our own Pages on Facebook, Instagram and Twitter. That will be done today, shortly after this session. It is important that we create our own official Social Media Pages and Handles for the purpose of escalating this campaign to reach as wide audiences as possible, and also help us sustain it for years to come.
For a campaign like this to succeed, it must have a good trigger and concept, strategy for driving it, set goals, timeline for all the deliverables, and beyond these, it must have a good budget for prosecuting it in order to achieve success, because studies have shown that no campaign succeeds without a robust budget. So, do you have a budget to drive this campaign going forward?
Well, our budget is the goodwill of stakeholders. Our budget is the rich and authentic Rivers Brand. Our budget is the integrity and character of this present administration.
The campaign is built on people. Does the campaign have any measure to identify Rivers people who are involved in one enterprise or the other to project or drive this cause?
Part of the strategy is to create and project Brand Ambassadors. It is part of the strategy. We are going to create brand ambassadors. Not just Rivers people but even visitors to the state and friends of the state. So, it is part of the strategy.
The state under the present administration has been able to host so many events in politics, sports, economy, etc. Will you say that the efforts of the governor have been appreciated?
You should answer that question: If a man gets recognitions locally and internationally saying 'you are doing well in governance', what other appreciation are you asking for? It's clear, at a point, all the major tabloids in this country were falling over themselves to give him awards, because, really, what is on ground, the quantum of what have been pumped into developing this state is legendary. And this is a fact. I say this with a deep sense of responsibility because this is what is on ground. There are those who rule their states on television but when you get there, there's nothing on ground; not this governor. If he tells you, 'I will build Fruit Garden Market', on the next day, the bulldozers move in. If he tells you that 'I will rebuild Mile One Market', the next day, the contractors are mobilised to site.
And he is one governor that has said that he will not award a project he would not complete. As he is awarding a project, he is matching it with resources.
In this campaign, is there a role for sports?
Of course, you know that His Excellency is a sports loving governor, and there is no way you will be talking about his achievements as a governor without considering his legacies sports development. That's why he is the Power of Sports (POS) in Africa. So, yes, sports will be an integral part of the campaign. You see, there are little things that people don't recognise. You were here when the inauguration match was played; you were there at the stadium, all the notable stars in this country were there. You know, people take this kind of things for granted, you just hear or see that people came, but you won't go deeper to probe, to ask: why did these people come? It's just not that the governor is a sports loving governor, he is a man that has won the hearts and goodwill of Nigerians across a broad spectrum. So, even professional footballers, serving and retired are always willing to identify with him. That's why all the Kanus of this world were here to celebrate the inauguration. And for us, it's notable because there is no governor before now in this state that had been able to bring all these stars under one umbrella.
After the March elections, the governor was quoted as saying that politics and election were over, and that it was time for governance, and he actually invited the opposition to work with him. In your own assessment as a stakeholder in this administration, how far has this message gone down with the opposition?
It's an ongoing process. The governor, if you are close to him, you will know that he is a large-hearted person. He means what he says. There are people who speak from both sides of their mouth, but not Governor Nyesom Wike. So, he is engaging every stakeholder to come on board. He means it, that's why I said earlier, in some of the appointments he has made so far, people from the opposition parties are there. It has never been like that before. Here, it used to be the winner takes it all. But he is demonstrating that sportsmanship because of the kind of leader he is. A people's leader sees everybody, whether opposition or not as his people. He means it when he says elections are over, and it's time for governance, and governance in the state is for all Rivers people.
Just recently, the governor also said there are people who are getting sleepless nights just to make sure they pull down the government … Cuts in…
That doesn't change his position that he has offered the olive branch. It doesn't change that position. If that position changes, he will say it. But knowing his character, he has not changed that position.
From the body language, it is like those people are not really willing to come up?
You are the one saying the body language. A lot is happening. If you are conversant with governance, you will see that there are so many people that are hanging around Government House that were not there.
Let me take you back to the brand name. Don't you think that "MyStateMyResponsibility" should have personalised the brand better than "OurStateOurResponsibility"?
"Our" is better, because if you say, "My" state, non-indigenes will be excluded. They will now say it is for Rivers people. But "Our" is for everybody living and doing business here. It is well conceived.
The brand campaign touches on cleanliness and neatness, taking Port Harcourt back to the glory of Garden City it was known for. And given that the Assembly has just passed a bill concerning street trading, what measures are you taking to cushion the effects?
The truth of the matter is that people have a penchant for disobeying the law. You live in Port Harcourt. Go to Creek Road Market, the stalls are empty but people are on the streets. It is a statement of fact. Now, the governor was saying today that the excuse people still hold is that they want to survive. Are you aware that most of the people that litter the streets of Port Harcourt come from neighbouring states that do business here, and then, jump into the bus later on by six o'clock and go back? We can't afford to have that kind of system. Let me assure Rivers people that the governor has the political will to implement it. That's why a law has been passed, and assented to today.
Already, 450 persons have been profiled by the Nigeria Police that will serve as taskforce police and they are going to work in two shifts, from morning till night. It is the first time in the history of this state that that kind of strategy will be used. The governor is saying if you want to do business, for example, somebody wants to sell cars, you come to the road. He says if you want to sell cars acquire a land, partition it, fence it out and sell your cars there. The streets should not be places where people would just come and litter. And so many things also would be happening in the area of environmental sanitation.
The challenge we have in the State is that people have the habit of polluting their environment. I was sharing with a few people the other day and I said to them we all were here when 'War Against Indiscipline' was launched in this country. You can't just go anywhere and urinate no matter how pressed. You would queue. That's where the queue culture became very strong in this country. You can't just after eating your banana or whatever you are in a moving vehicle, you throw it away. What was it that made it work? It was the political will.
This government has the political will and in the next few weeks the results will begin to show, because there will be mobile courts. People will be tried summarily. If it is option of fine, you pay. If you can't pay the fine, you go to prison. By the time one or two people go to prison, you will not see anybody on the road. And that is the kind of language Nigerians understand. This is a very beautiful city. We didn't have it like this before. Port Harcourt used to be called Garden City.
Now, people want to turn it to Aba, and we can't afford to do that. We are lucky in this State. Mile One Market is there, Mile Three Market is there, Creek Road is there, Town Market is there. I hope we know that there is a Town Market? It is there. We have two mechanic villages in this state. A lot of people have forgotten that there is one at Mile Three, there is one at Elekahia. Now, we have motor parks; we have the Abali Motor Park, we have the one at Mile Three and we have some other designated motor parks even outside the city centre. Anybody who is going to run anything to do with that kind of business should go to the designated areas and it is in the interest of the people.
If you go and board vehicles at the designated motor parks, danger is averted because you will not fall into the hands of hoodlums. In those motor parks, every vehicle is registered with the unions. People fall into the hands of hoodlums because they enter into vehicles along the road, and government is saying beyond building infrastructure and also for protection of lives and properties, go to designated places so that your lives will be safe. Do you know how many people whose whereabouts cannot be accounted for? Before in this State, it was difficult for you to see somebody doing 'Aba, Aba' along the road. You would go to the park. So, that is it.
What time limit are you giving this campaign, and what will your expectations be in the end?
What we are expecting from this campaign is a total behaviour change in those living and doing business in Rivers State and then also that Rivers State is projected positively to the outside world.
How long will this campaign last?
It is going to last for a long time because the various strategies will be coming in bits as we will be going on. So, I can't say now it will last for one day, two days, one year or three years because it is something that has to be sustained. My own vision is that even after this government, in the next four years, the next government that comes should be able to have a plan to continue to push this agenda because we have a heritage as a people.