Yar'Adua's Ill Health: PDP Hails Jonathan, FEC For Steadfastness
Chairman of Peoples Democratic Party (PDP), Prince Vincent Eze Ogbulafor has reviewed the nearly two months absence of President Umaru Musa Yar'Adua from the country on medical grounds and commended Vice President Goodluck Jonathan and the  Federal Executive Council (FEC) for holding brief for the President, describing them as patriotic and  steadfast.
Prince Ogbulafor  who was presenting his New Year Message at a press briefing Wednesday in Abuja also chided opposition politicians and civil society groups who he accused  of desperation in their desire to truncate the nation's democracy,  describing their conduct as unnecessary, shameful, and completely out of tune with the national mood.
 The message reads in part: 'I pray that this year would bring forth peace, prosperity and stability to our dear nation, Nigeria.
    I wish to also thank you all for the cooperation we enjoyed from you last year and I hope that the mutual goodwill that exists between us will be enhanced and sustained this year.
As we join hands to serve Nigeria better this New Year, there is the need for an extra vigilance on the part of all Nigerians in the face of the onerous challenges that the emerging national circumstances have imposed on us.
I once again wish to express our deep concern on a trend that is becoming a favourite pastime of some politicians who do not know when to draw the line between mere politicking and the larger national interest.
I am referring to the tendency by some politicians to exaggerate the health condition of President Umaru Musa Yar'Adua, leading to the recurrent unfounded rumours all aimed at destabilizing the country.
The President's interview on the BBC yesterday has finally put the lie to the malicious, baseless and devious rumours orchestrated by those who do not wish Nigeria well.
We are indeed alarmed at the level of desperation manifested by some people in their desire to truncate the nation's democracy.  We are at a loss as to why some people for whatever reason would want to contrive an atmosphere of instability and confusion when what is required is a sober reflection and a firm commitment to the National cause.
It is in the light of this that we find yesterday's road show by some politicians and some members of the Civil Society unnecessary, shameful, and completely out of tune with the national mood. It is clearly an insensitive display of lack of respect for our institutions, our leaders and a debasement of our common humanity.
I wish to use this occasion to commend the entire leadership and members of the National Assembly for the unrelenting crucial roles they have been playing in defending and advancing democratic values.
We also wish to state very clearly that what the nation demands from each one of us at this point in time is  unmitigated patriotism, maturity and restraint especially on the part of all those involved in our democratic project.
There is no stronger evidence of the commitment of leaders to the people they represent than allowing the full import of these values to guide their actions.
Now that the President has personally reassured all Nigerians on the progress made in his recovery, we call on all compatriots to continue to pray for his complete recovery and safe return to continue the goodwork he has been doing.
I also want to use this opportunity to express our gratitude to His Excellency, The Vice President, Dr. Goodluck Jonathan, GCON and all members of the Federal Executive Council for their patriotism and steadfastness so far in steering the ship of state effectively while the President has been away. They have been an outstanding example of the values of team work and commitment to duty.
In conclusion, we wish to restate our commitment to the ideals of democracy, justice and the rule of law as the guiding principles of all our actions.       We shall continue to pursue those ideals that would lead to the transformation of Nigeria in line with the Seven Point Agenda of Mr. President'.
Justus Awaji, Abuja
Obasanjo, Abdulsalami, Sultan, Others Brainstorm On Insecurity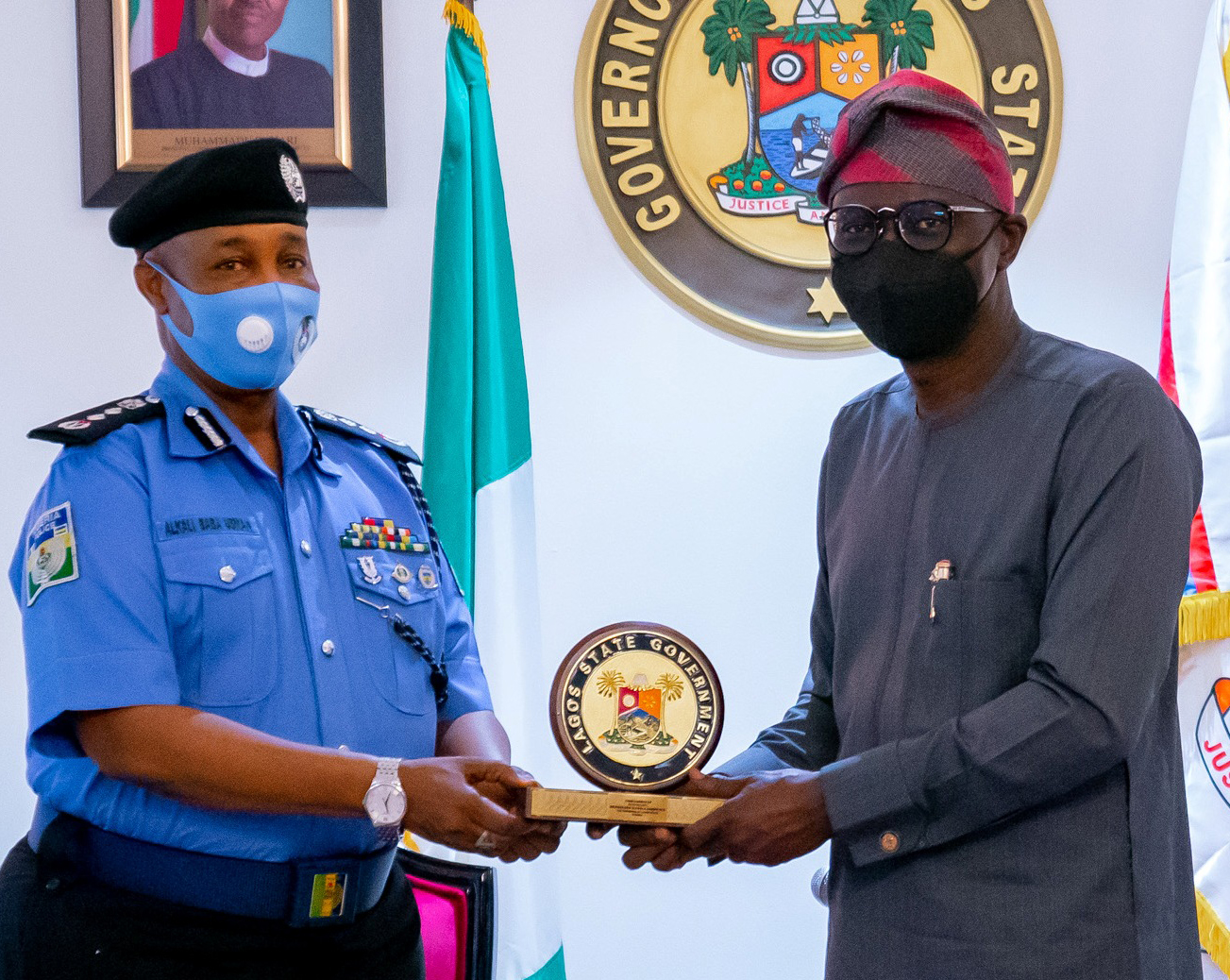 Rising insecurity and agitations for secession by different ethnic groups across Nigeria has attracted the attention of elder statesmen and other national leaders to a meeting in Abuja.
The meeting was organised by Interfaith Initiatives for Peace jointly led by the Sultan of Sokoto, Muhammad Sa'ad Abubakar, and Emeritus Cardinal John Onaiyekan, and the National Peace Committee chaired by Gen Abdulsalami Abubakar (rtd).
Reporters were barred from taking part in the closed-door meeting, expected to proffer solutions to the ongoing security challenges threatening the peace and unity of the country.
It was also an exploratory meeting on pressing issues of national unity, security, peace, integration, economic revitalisation and development, women and youth welfare and general progress.
Former President Olusegun Obasanjo; former Head of State, General Abdulsalam Abubakar (rtd); Sultan of Sokoto, Muhammad Sa'ad Abubakar; Ooni of Ife, Oba Adeyeye Enitan Ogunwusi; Tor Tiv, Prof Ortese Iorzua James Ayatse, Emeritus Cardinal John Onaiyekan; President General (Ohanaeze Ndigbo), Prof George Obiozor; and Afenifere leader, Ayo Adebanjo; were all in attendance.
Others sighted at the meeting are President of Nigeria Labour Congress (NLC), Comrade Ayuba Wabba; CAN General Secretary, Joseph Daramola; JAMB Registrar, Prof Ishaq Oloyede; Etsu Nupe, Yahya Abubakar; former Minister of Agriculture, Chief Audu Ogbe, among several political and traditional rulers at the meeting.
Elder statesmen, Chief Edwin Clark, also attended the event at the Congress Hall of Transcorp Hilton Hotel, Abuja, but could not participate in the meeting because he could not climb the staircase to the meeting room.
Fighting Corruption Difficult In Democratic Setting, Buhari Laments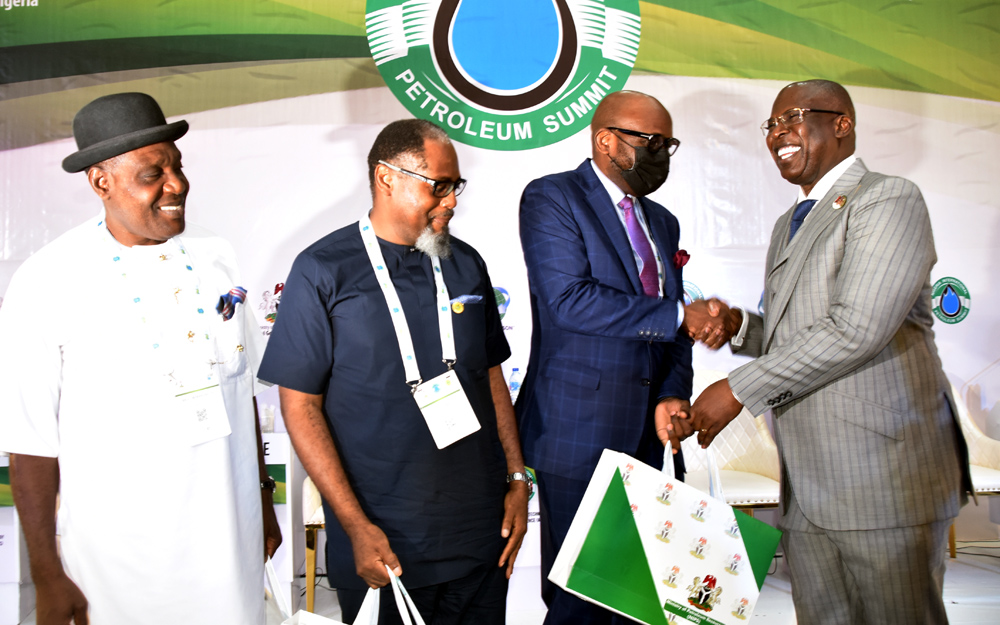 President Muhammadu Buhari says fighting corruption in democratic setting is a difficult task to accomplish.
The president disclosed this during an interview with Arise Television which was televised, yesterday.
According to him, the war against corruption has not been easy for him since he became a democratically elected president six years ago.
He, however, stressed that his administration had succeeded in easing out corrupt public officials without making noise about it.
Buhari recalled that much was achieved in the fight against corruption when he was military Head of State in the early 80s "when a lot of people were sent to prisons before I was also booted out".
The president frowned at the way and manner local government system was being managed, saying the local government administration was almost non-existent in the country.
He cited situation where state governors continued to starve the local governments of funds saying "in a situation where N300million is allocated to local government and they are given N100million is not fair".
On activities of bandits and kidnappers particularly in the North-West and North-Central zones, Buhari said he had given the police and Armed Forces the instructions to be ruthless with bandits and vandals terrorising innocent citizens across the country.
He stated that he had told the security agencies to treat bandits and other criminals in the "the language they understand.
"Problem in the north-west; you have people over there stealing each other's cattle and burning each other's villages.
"Like I said, we are going to treat them in the language they understand.
"We have given the police and the military the power to be ruthless. You watch it in a few weeks' time there will be difference.
"Because we told them if we keep people away from their farm, we are going to starve. And the government can't control the public.
"If you allow hunger, the government is going to be in trouble and we don't want to be in trouble.
"We are already in enough trouble. So, we warn them sooner than later you'll see the difference,'' he said.
On farmers/herders clashes, the president said the problem had persisted because old cattle routes and grazing areas had been violated by development, adding that those who had taken over such traditional arrangements would be dispossessed.
On the fight against insurgency, Buhari dismissed the assertion that majority of Boko Haram members were foreigners.
According to him, the majority of the Boko Haram members are Nigerians, saying this was further corroborated by Borno State Governor, Prof Babagana Zulum.
The president stated that his administration had done a lot to fight the terrorists and insurgents but the problem in the "North-East is very difficult."
Igboho Declares June 12 Day Of Protest, Warns Buhari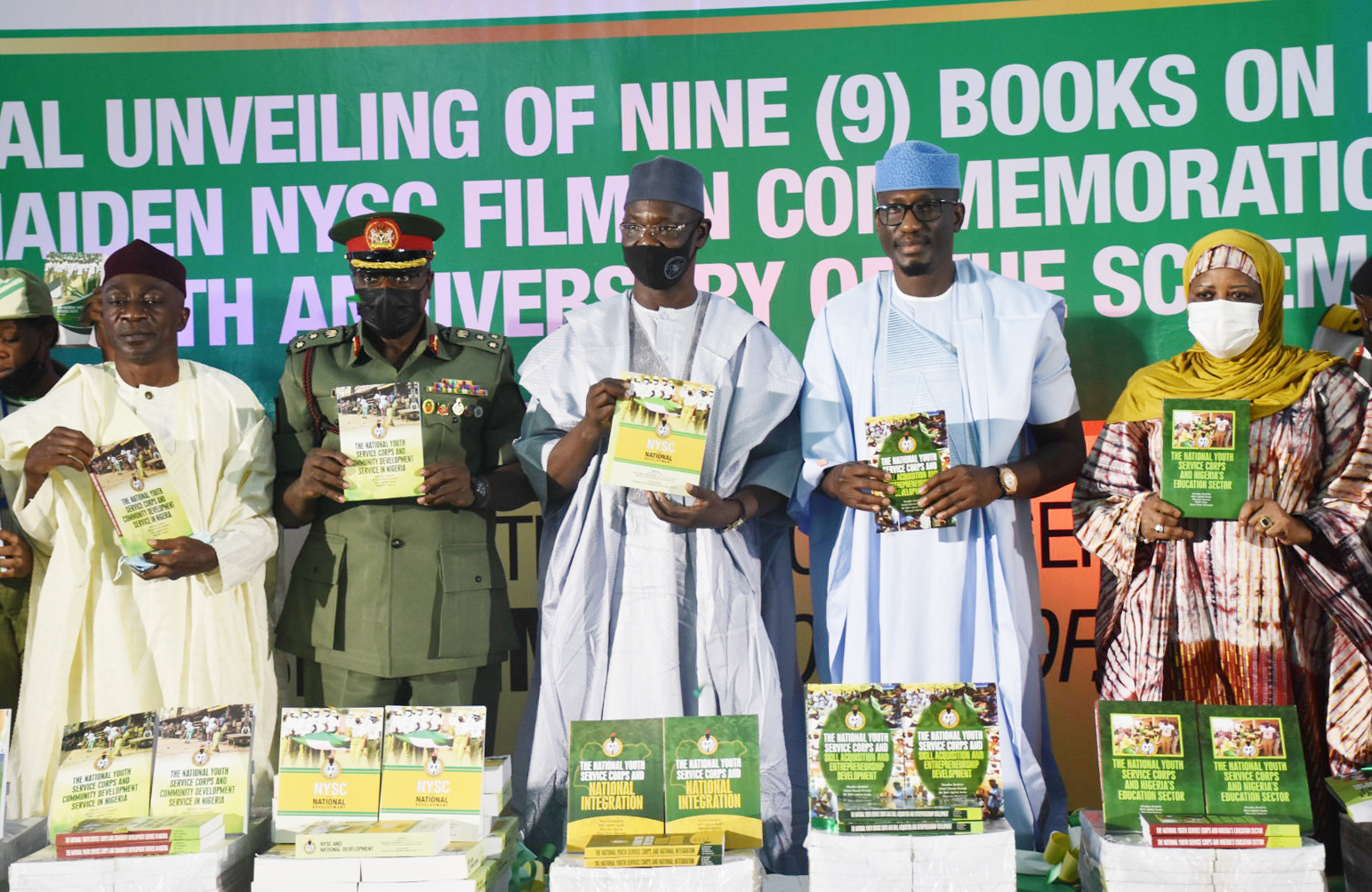 Sunday Adeyemo, popularly known as Sunday Igboho, has declared June 12 as day of protest for Yoruba nation agitators.
The self-acclaimed Yoruba activist said the agitators will hold 'peaceful rallies' across the South-West region on Saturday, June 12.
Igboho, who spoke through his spokesman, Olayomi Koiki, in a live video programme aired, last Wednesday night, called on South-West governors to cooperate with the peaceful protesters during the exercise.
He warned the President Muhammadu Buhari-led administration not to attack the agitators.
He said, "Let us warn the Federal Government that if there is bloodshed this weekend, the international community is watching, if the military kills any Nigerian this weekend, it is going to be very hot.
"The Yoruba nation rally will go ahead in every part of Yoruba land and the rest of the country where it will hold.
"Red alarm will begin on Friday. People should stock up food Items from Friday night.
"We are not backing down this weekend; we are ready to take back what belongs to us."
He also enjoined agitators to 'fast' on Friday.
This is coming after NANS under the leadership of its National President, Comrade Sunday Asefon, had declared June 12 as National Day of peaceful protest to call on the government to act decisively towards addressing insecurity.