Maryam Babangida Dies At 61
Maryam Babangida is Dead. A statement from General Ibrahim Badamosi Babangida's family announced yesterday that Maryam passed on early Sunday morning at the age of 61, after a protracted illness. The former chairperson of the Better Life for Rural Women during her husband's years in office had been hospitalised at University of California Los Angele's (UCLA) Jonsson Comprehensive Cancer Centre in Los Angeles, United States. She died beside her husband, General Babangida who has been at her bedside in the US
hospital till her death. Mrs. Babangida's condition worsened months ago.
Born on November 1, 1948, she had fairly humble beginnings in her hometown of Asaba where she received part of her early education before moving up North to Queen Amina College, Kaduna for her Secondary education. She went on to graduate as a Secretary at the Federal Training Centre, Kaduna and later obtained a diploma in secretaryship from Laselle University, Chicago, USA as well as a Certificate in Computer Science from the NCR Institute, Lagos.
On September 6, 1969, two months before her 21st Birthday, she got married to Ibrahim Badamasi Babangida (then a Major). Their marriage has been blessed with four children: 2 boys, Mohammed and Aminu and two girls, Aisha and Halima.
Apart from a brief stop at a career in her line of training, before and shortly after marriage, Mrs. Babangida remained a full time housewife, establishing and nurturing the home front until her youngest child had fairly come of age.
Considered to be one of the greatest women in Africa today, Maryam made that significant sacrifice in her staunch belief that the family unit is the most crucial factor in the quality of society and of mankind and that the woman is the central anchor of the unit.
By 1983, she however was again ready for an active career, beyond the confines of the home front when her husband became the Chief of Army Staff on December 31st that year. She became the President of the Nigerian Army Officers Wives Association (NAOWA). It was during her twenty-month presidency that her leadership qualities were first unfolded to the public as she mobilised her colleagues to embark aggressively on public spirited ventures which included building schools, clinics, women's multipurpose training centres and child day care centres.
An incisive thinker and passionate lover of nature, gardening, birds and home decorations, she is "a poet's dream" and with disarming charm and an admirable deft blend of winning wit, quiet confidence and child-like grace, she has brought the institution of first-ladyship out of the closet to active participation in nation building.
Meanwhile, Vice President of the Federal Republic of Nigeria, Dr Goodluck Jonathan has condoled the former military President of Nigeria General Ibrahim Babangida (rtd) over the death of the nation's former First Lady, Maryam Babangida.
In a statement, Vice President Jonathan described the death as a shock and a big loss to the nation.
The statement signed by his special assistant on media and publicity, Ima Niboro, noted that Mrs Babangida will be remembered for her immense contributions towards the development of the country especially through her Better Life For Rural Women programme.
Similarly the Senate President, David Mark also described the death as a great loss to the nation.
Describing her as a quintessential Amazon, who brought respect and glamour to womenfolk, Senator Mark said he feel the sense of personal loss, a lost to Nigeria and Africa.
He said Mrs Babanginda made the desired positive impact on the lives of Nigerians especially the less privileged.
Obasanjo, Abdulsalami, Sultan, Others Brainstorm On Insecurity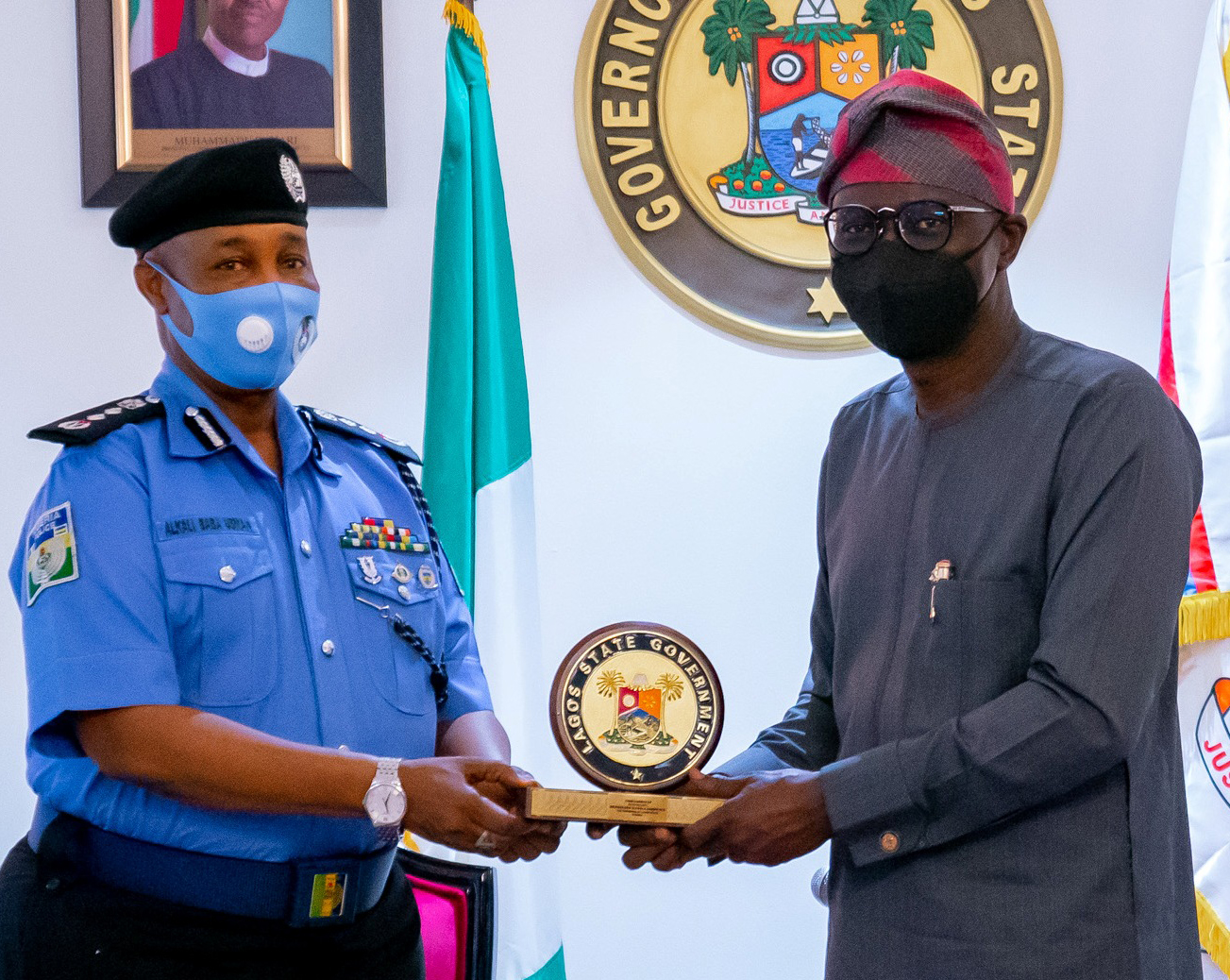 Rising insecurity and agitations for secession by different ethnic groups across Nigeria has attracted the attention of elder statesmen and other national leaders to a meeting in Abuja.
The meeting was organised by Interfaith Initiatives for Peace jointly led by the Sultan of Sokoto, Muhammad Sa'ad Abubakar, and Emeritus Cardinal John Onaiyekan, and the National Peace Committee chaired by Gen Abdulsalami Abubakar (rtd).
Reporters were barred from taking part in the closed-door meeting, expected to proffer solutions to the ongoing security challenges threatening the peace and unity of the country.
It was also an exploratory meeting on pressing issues of national unity, security, peace, integration, economic revitalisation and development, women and youth welfare and general progress.
Former President Olusegun Obasanjo; former Head of State, General Abdulsalam Abubakar (rtd); Sultan of Sokoto, Muhammad Sa'ad Abubakar; Ooni of Ife, Oba Adeyeye Enitan Ogunwusi; Tor Tiv, Prof Ortese Iorzua James Ayatse, Emeritus Cardinal John Onaiyekan; President General (Ohanaeze Ndigbo), Prof George Obiozor; and Afenifere leader, Ayo Adebanjo; were all in attendance.
Others sighted at the meeting are President of Nigeria Labour Congress (NLC), Comrade Ayuba Wabba; CAN General Secretary, Joseph Daramola; JAMB Registrar, Prof Ishaq Oloyede; Etsu Nupe, Yahya Abubakar; former Minister of Agriculture, Chief Audu Ogbe, among several political and traditional rulers at the meeting.
Elder statesmen, Chief Edwin Clark, also attended the event at the Congress Hall of Transcorp Hilton Hotel, Abuja, but could not participate in the meeting because he could not climb the staircase to the meeting room.
Fighting Corruption Difficult In Democratic Setting, Buhari Laments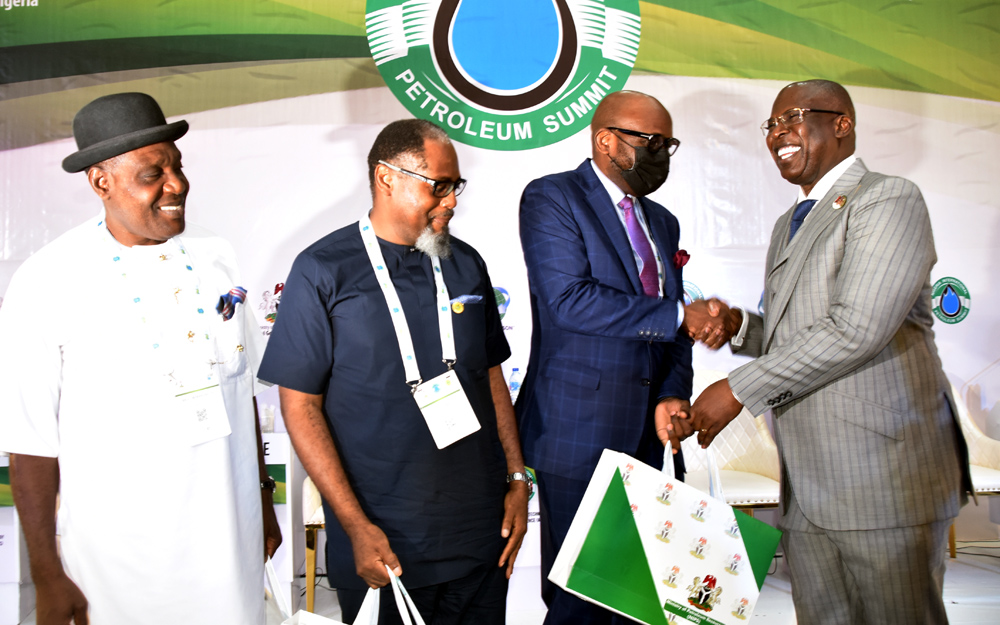 President Muhammadu Buhari says fighting corruption in democratic setting is a difficult task to accomplish.
The president disclosed this during an interview with Arise Television which was televised, yesterday.
According to him, the war against corruption has not been easy for him since he became a democratically elected president six years ago.
He, however, stressed that his administration had succeeded in easing out corrupt public officials without making noise about it.
Buhari recalled that much was achieved in the fight against corruption when he was military Head of State in the early 80s "when a lot of people were sent to prisons before I was also booted out".
The president frowned at the way and manner local government system was being managed, saying the local government administration was almost non-existent in the country.
He cited situation where state governors continued to starve the local governments of funds saying "in a situation where N300million is allocated to local government and they are given N100million is not fair".
On activities of bandits and kidnappers particularly in the North-West and North-Central zones, Buhari said he had given the police and Armed Forces the instructions to be ruthless with bandits and vandals terrorising innocent citizens across the country.
He stated that he had told the security agencies to treat bandits and other criminals in the "the language they understand.
"Problem in the north-west; you have people over there stealing each other's cattle and burning each other's villages.
"Like I said, we are going to treat them in the language they understand.
"We have given the police and the military the power to be ruthless. You watch it in a few weeks' time there will be difference.
"Because we told them if we keep people away from their farm, we are going to starve. And the government can't control the public.
"If you allow hunger, the government is going to be in trouble and we don't want to be in trouble.
"We are already in enough trouble. So, we warn them sooner than later you'll see the difference,'' he said.
On farmers/herders clashes, the president said the problem had persisted because old cattle routes and grazing areas had been violated by development, adding that those who had taken over such traditional arrangements would be dispossessed.
On the fight against insurgency, Buhari dismissed the assertion that majority of Boko Haram members were foreigners.
According to him, the majority of the Boko Haram members are Nigerians, saying this was further corroborated by Borno State Governor, Prof Babagana Zulum.
The president stated that his administration had done a lot to fight the terrorists and insurgents but the problem in the "North-East is very difficult."
Igboho Declares June 12 Day Of Protest, Warns Buhari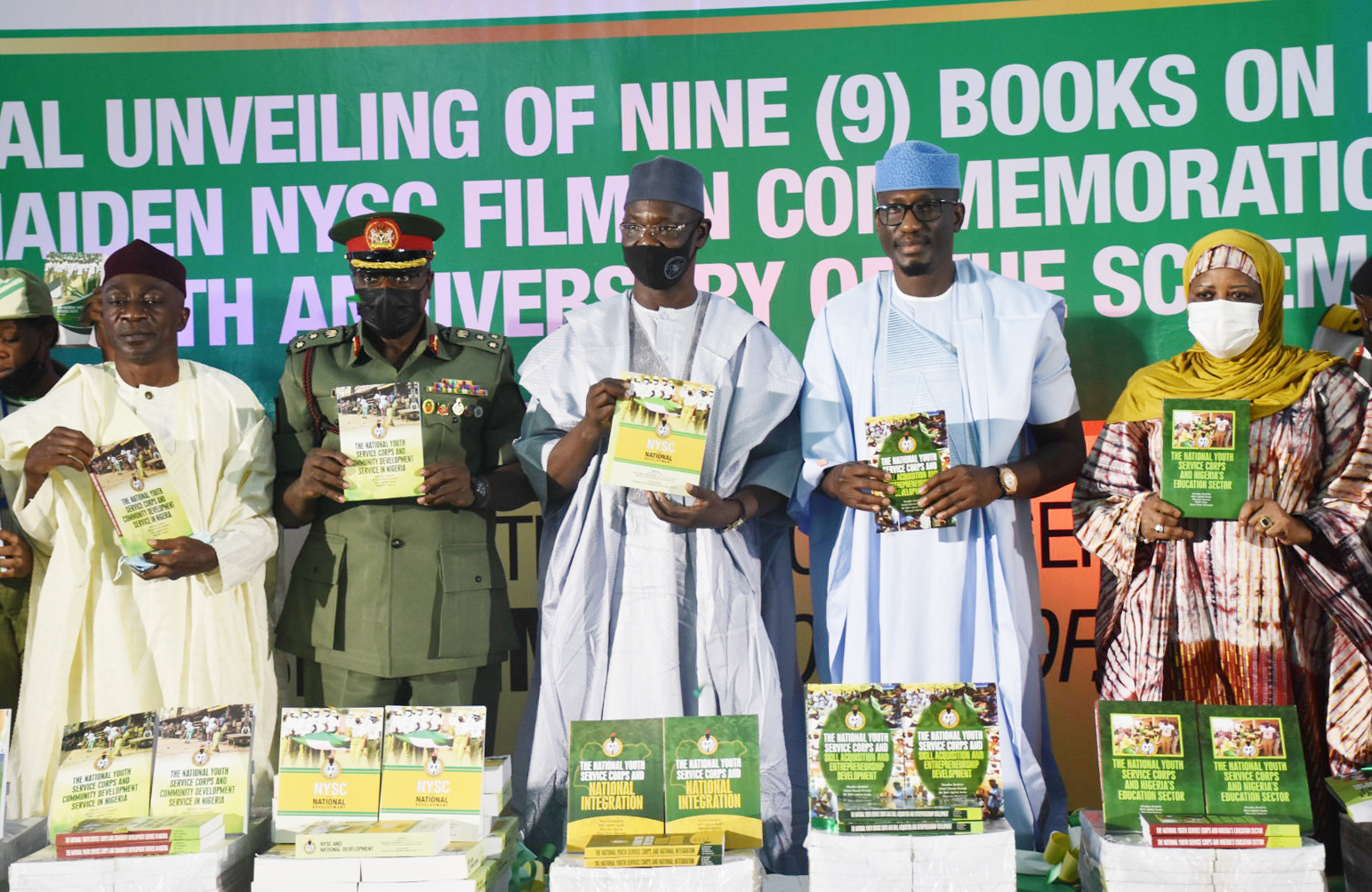 Sunday Adeyemo, popularly known as Sunday Igboho, has declared June 12 as day of protest for Yoruba nation agitators.
The self-acclaimed Yoruba activist said the agitators will hold 'peaceful rallies' across the South-West region on Saturday, June 12.
Igboho, who spoke through his spokesman, Olayomi Koiki, in a live video programme aired, last Wednesday night, called on South-West governors to cooperate with the peaceful protesters during the exercise.
He warned the President Muhammadu Buhari-led administration not to attack the agitators.
He said, "Let us warn the Federal Government that if there is bloodshed this weekend, the international community is watching, if the military kills any Nigerian this weekend, it is going to be very hot.
"The Yoruba nation rally will go ahead in every part of Yoruba land and the rest of the country where it will hold.
"Red alarm will begin on Friday. People should stock up food Items from Friday night.
"We are not backing down this weekend; we are ready to take back what belongs to us."
He also enjoined agitators to 'fast' on Friday.
This is coming after NANS under the leadership of its National President, Comrade Sunday Asefon, had declared June 12 as National Day of peaceful protest to call on the government to act decisively towards addressing insecurity.