Congestion: Maritime Operator Advocates Additional Ports
A maritime operator and former Managing Director (MD) of APM Terminal, Michael Hausen has said that the major thing to be done to control ports congestion in Nigeria is to build more ports.
The former APM terminal boss who was speaking in an interview with the press on issues relating to maritime operations said that at present, the port can not be able to take or contain all the activities of the economy even in 10 years from now, and as such, that more port development is needed.
He said "we have been very open about our readiness to also get engaged in new port development which include making investments. When the president visited last June we declared that we will be very eager to take the lead, but that is long term".
Further more, Hausen of APM terminal, the concessionaire and operator that the Apapa port container terminal was concessioned to, stated that his company has invested over $100 million US dollars, and is still investing at moment both in equipment and in construction works.
According to him "We are currently spending more money than we are earning in our operation, for that reason we borrow from Nigerian banks, so we have a long gestation period before getting returns on our investment and my worry is that before the returns, we need to continue to increase output in the port and if we don't get this great result, it doesn't make sense for us to continue investment in equipment and other civil works".
On whether they have a formal forum of getting the government attention to some of the lapses that are causing problems in the port, the former APM MD said that the formal channel that his campaign go through is the NPA, and that some times, they also engage with the shipper's council, stakeholders, as well as the ministry of transport, but that the formal channel is NPA.
Hansen also explained that it is about three years APM took over operations at the terminal, and that the port is still a public port owned by the Nigerian people, pointing out that what was concessioned is cargo operations at the terminal and that it is basically loading and discharging operations.
He posited that all other part of importing container, customs clearing, trucking the container out to the owner, and the general clearing processes are still as they were, adding that the terminal operation which involves moving the containers around in the port is what has been concessioned, and that it is an important point that need to be considered when talking about port congestion.
100 In Police Net For Attacking Task Force On Street Trading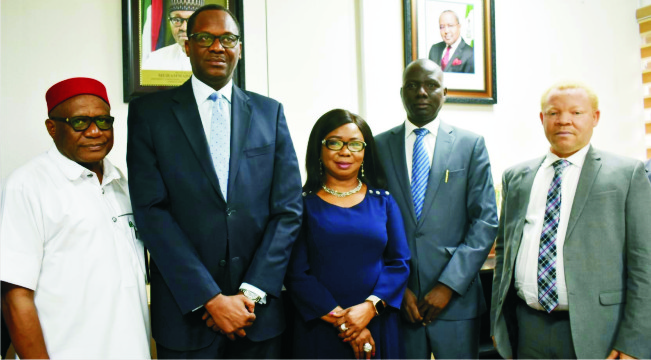 No fewer than 100 suspected touts are now cooling off in police net for attacking the coordinator and operatives of the Rivers State Task Force on Street Trading, Illegal Markets and Motor Parks.
The taskforce coordinator, Mr Bright Amaewhule made this known at the weekend, in a chat with newsmen in Port Harcourt.
Amaewhule said that suspected touts, numbering about 200, attacked the task force operatives with weapons while carrying out their duties.
According to him, no fewer that 100 of the suspected touts were apprehended and are currently in the custody of the Rivers State Police Command for interrogation and possible prosecution.
He said, "we were at Oil Mill when we were attacked by some suspected cultists and criminal gang while we proceeded to Rumuokoro. Surprisingly, a set of cult related boys descended on us. We apprehended about a hundred of them and the two gang leaders were also with them. Currently, we have taken them to 'Operation Safe' and they are making statements and they will be charged to court on Monday" (today).
Amaewhule assured that he and his team would not let the attacks deter them from sanitising and decongesting the streets and roads of the state.
He said, "I've received threats on my life in the last two or three weeks but that will not deter me. We will continue to do our work in as much as we're not witch-hunting anybody. Either as individuals or group of persons, we will do that work which the government of Rivers State has assigned to me and my team members".
In a related development, Amaewhule has announced plans by the task force to collaborate with psychiatrists with a view to carrying out test on commercial drivers in the state.
The task force coordinator made this known at a meeting with the National Union of Road Transport Workers (NURTW), in Port Harcourt.
He observed that many commercial drivers were reckless and hinted that it was the plan of the task force to subject commercial drivers to tests before they are allowed to go on the road.
He also disclosed that there were plans by the state government to build new parks in designated areas to help decongest the state, adding that the task force would no longer allow automobile mechanics and vulcanizers to operate along the roadside except in garages and filling stations.
Tonye Nria-Dappa
$9.6bn Judgement: FG Opts To Negotiate With P&ID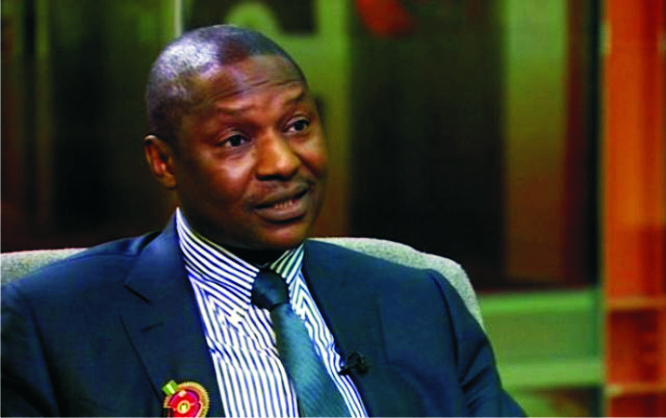 The Attorney-General of the Federation, Abubakar Malami (SAN), yesterday gave an insight into why the Federal Government at a point decided to negotiate with Process and Industrial Developments Limited, despite being aware that the contract for which a United Kingdom court had ordered the firm to seize $9.6bn in Nigerian assets was fraudulent.
Malami who spoke at a press conference in Abuja, said the government took the decision because, at the inception of the present administration, there was already an award and the timeline for government to appeal had elapsed.
He said since the previous government of the Peoples Democratic Party did not appeal, the option left for the administration as of the time was to negotiate, despite its reservations about the contract.
He also said the previous administration and the lawyers it hired should be blamed for the court case instituted on the matter in a Nigerian court, which was struck out due to lack of diligent prosecution.
"Even if, indeed, any case was struck out, it was out at a time when lawyers engaged by the previous administration were in charge," he said.
On ongoing investigation into the matter, which he described as intensive and extensive, Malami said there was no limitation on who can be invited for questioning by the relevant security agencies.
He said those to be probed include those who were involved in drafting and signing of the agreement, conduct, trial and "other personalities of interest."
Nigeria, Niger, Chad Move To Rehabilitate Lake Chad Basin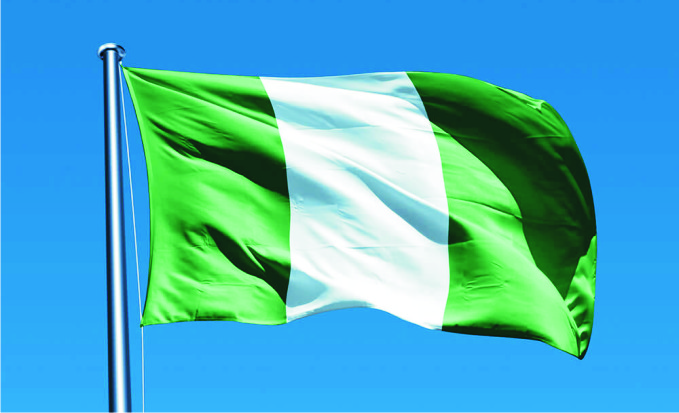 Nigeria, Niger and Chad are working on a joint trans-border agro-ecosystem project aimed at the restoration of livelihoods and rehabilitation of the Lake Chad Basin.
Director-General, National Agency for the Great Green Wall, Dr Bukar Hassan, disclosed this yesterday after an international conference on desertification in New Delhi, India.
The 14th Conference of Parties (CoP 14) to UN Convention to Combat Desertification was held at India Expo Centre.
He said that since environmental issues did not recognise national boundaries, the partnership would help to rehabilitate agricultural system, restore degraded land and livelihoods of people in Lake Chad basin.
According to him, the project includes promotion of agro-forestry and livestock development in the three participating countries bordering the Lake Chad Basin.
The Director General said that Lake Chad, which was located in a very dry area, had lost about 90 per cent of its water over the years, thus making farming unattractive in the basin.
"Today, agriculture is no longer practised in the Nigerian side of the Lake Chad Basin.
"So, our responsibility as an agency of Nigerian government is to make sure that we regain what we lost in terms of water (which has created huge unemployment among the people) and empower the people to be able to get back their land which was lost due to the disappearance of lake.
"We will also make sure that the boundary of the lake is afforested to stabilise the basin.
"The Lake Chad basin was one of the worst degraded areas in the world with the attendant humanitarian crisis.
"That's why our president is keen on seeing that the basin is rehabilitated because the insurgency affecting the three participating countries is all linked to environmental degradation.
"That's why we are developing a project that will help in rehabilitating the Chad basin," Hassan said.
He said that President Muhammadu Buhari had already given his agency marching orders to intensify afforestation specifically in the country's five northern border states of Sokoto, Jigawa Yobe, Borno and Katsina.
He said that land degradation and desertification resulting in loss of livelihoods had led to forced migration of young people from the northern to the southern parts of the country.
"There was mass movement because the means of livelihoods are no longer there; otherwise people will not just board an articulated vehicle from Jigawa to Lagos in search of a means of livelihood.
So, we're trying to provide capacity for these people to get them adapted to the arid environments they found themselves and also do some economic activities, so that they can stay put where they were, take care of their families like everyone else," Hassan said.