N'D Dev: Can Impact Assessment Help?
On the back cover of Dr. Bristol-Alagbariya's book, Participation in Petroleum Development, I say:
The potential of impact assessment for bringing "equity, prosperity, and tranquility" to the Niger Delta, especially by means of community participation, offers a promising approach to achieving sustainable development in that volatile yet vital part of the world.
Approaches are not arrivals, however. The precondition for this or any other initiative to succeed depends in the first instance on peaceful resolution of the violent confrontation that has afflicted the region and nation with growing intensity over the past five years. Its roots go much deeper, of course, to the disparity and inequity that have marked and marred the region since oil development began in 1956.
The Primacy of Politics
It was here in Abuja, four and a half years ago, in a meeting at the Ministry of Agriculture and Water Resources, that it occurred to me: "Water resources development is one-tenth technical and nine-tenths political."
I repeated that insight at an International Water Association conference last month in Seoul, Korea, and asked the audience of mainly technical people if that were about the right fraction. No one disagreed.
Earlier this month I repeated it again, this time in Melbourne, Australia, in discussions with one of the largest mining companies in the world, and again there was no disagreement. In fact, I have yet to meet anyone who disagrees with that formulation.
If this is so, then it follows that "to get the water resources right, you have to get the politics right." What that might mean naturally depends on what is understood as "politics." Two leading but contending versions are the coercion and consensus views.
The former is represented by Harold W. Lasswell, who defined "politics" as "who get what, where, when, and how." In fact, identifying winners and losers is a fair description of the methodology of impact assessment. In contrast, David C. McClelland offers a consensual definition of politics, one more congenial to the author's: politics is "the authoritative allocation of values."
Whatever definition we adopt, getting the politics right means building the institutional capacity for good governance. The United Nations Development Programme have postulated five principles for achieving this:
The operative terms here all relate closely to the concept of public or popular or people's participation, the central theme of the book under discussion. Its centrality in the process of social change is embodied in Herbert Simon's "Participation Hypothesis":
" … Significant changes in human behavior can be brought about rapidly only if the persons who are expected to change, participate in deciding what the change shall be and how it shall be made." (from "Recent Advances in Organization Theory" (1955: p. 206).
Enter Impact Assessment'
We can now assert that the field of Impact assessment represents both an instrument of governance (see Ahmed and Sanchez-Triana 2008) and an opportunity for participation. It is therefore not surprising to find the author with affiliations in both fields. "Impact assessment" can be formally defined as:
. .. a process for anticipating and evaluating the difference between existing and future conditions with and without the intervention of natural events or social actions, intended or unintended.
What it is good for is contained in this vision/mission statement: the goal of impact assessment is to:
… develop local and global capacity to anticipate, plan, and manage the consequences of change so as to enhance the quality of life for all.
The general methodology of impact assessment is comprised in ten steps, referred to here as the "Main Pattern" schema since it appears to represent a general consensus among impact assessment practitioners and aims at methodological completeness. The ten steps comprising an assessment cycle are:
Scoping
Problem Identification
Formulation of Alternatives
Profiling
Projection
Analysis of Alternatives
Evaluation
Mitigation
Monitoring
Management
Specific methods and techniques and data sets and series are associated with analytic operations at each step. Opportunities for participation are likewise present at every step, especially scoping, problem identification, and formulation of alternatives on the front end and evaluation, monitoring, and management on the back.
In short, impact assessment seeks the (fore) knowledge of consequences, anticipating unanticipated consequences by exercising the foresight provision. Along with this goes an ethic of consequences, emphasizing the responsibility of impact assessment practitioners in relation to their knowledge and its application.
Two phrase can be applied in characterising the field of impact assessment: "comprehensive and integrated" in its coverage of impact levels, scales, schedules, and sectors, and "proactive and creative" in its anticipatory research, design, and policy applications. In this it supports futurist Alvin Toffler's concept of "anticipatory democracy," putting people in charge of their own desirable futures. In the present context, it is convergent with the author's view of "environmental democracy."
We believe that application of the philosophy and methodology of impact assessment can and will serve to facilitate bringing "equity, prosperity, and tranquility" to the Niger Delta region and to the nation and beyond. This book marks an important advance toward that end.
Prof. C. P. Wolf of the Social Impact Assessment Centre, New York and also co-founder and Past President International Association for Impact Assessment (IAIA), Fargo, USA presented this paper at the launching of the book "Participation in Petroleum Development: Towards Sustainable Community Development in the Niger Delta" written by Aseme-Alabo Edard T. Bristol-Alagbariya at Transcorp Hilton, Abuja, recently.
Prof. C. P. Wolf
Buhari Seeks UK, EU Countries' Partnership On Green Energy Policy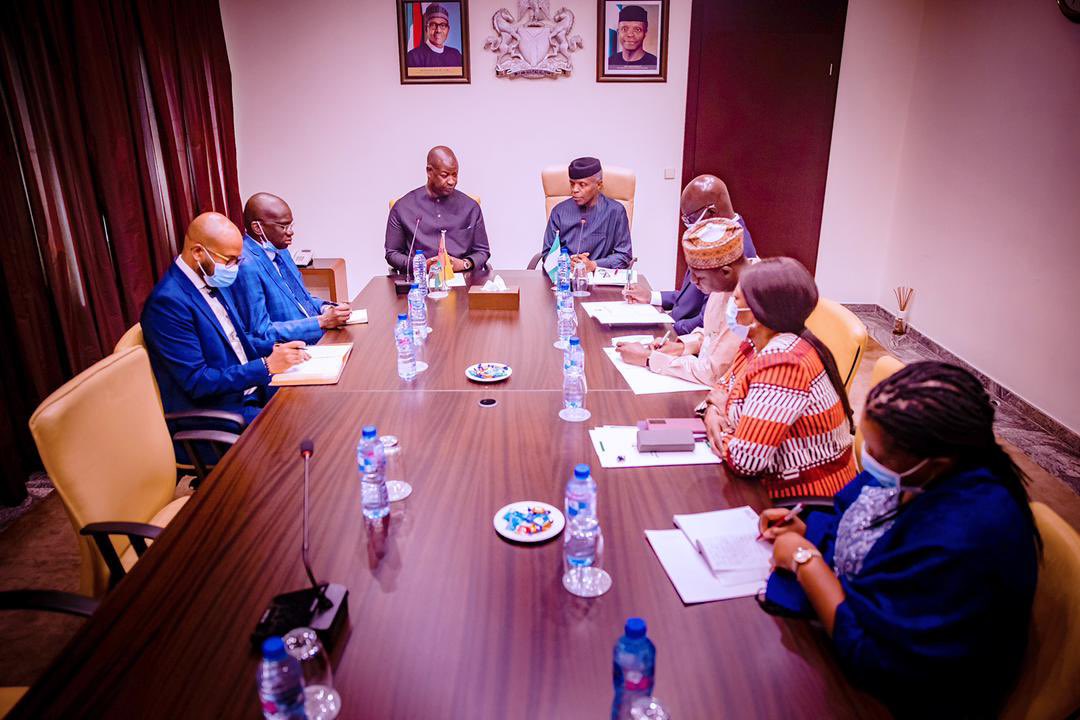 President, Muhammadu Buhari, has stressed the need for a long-term partnership between Nigeria, the United Kingdom, and the European Union (EU) on green energy policy.
Buhari, who made the call in an interview with Bloomberg News, said the UK and EU countries should invest in the planned 4000 km pipeline meant to bring Nigerian gas, regarded as the largest reserves in Africa, through Morocco, to Europe.
According to the President, when completed, the gas pipeline project would help to address gas supply crisis in Europe.
"We need long-term partnership, not inconsistency and contradiction on green energy policy from the UK and European Union.
"Investment is hampered by their broad-brush moratorium on overseas gas projects, while at home the same projects are classified as green.
"It does not help their energy security, it does not help Nigeria's economy, and it does not help the environment. It is hypocrisy that must end.
"To change, the UK and EU countries should invest in our planned 4000 km pipeline to bring Nigerian gas, the largest reserves in Africa, via Morocco, then onto Europe", he said.
The President explained that the gas pipeline project, connecting Nigeria to Europe, which was conceived four years ago, had since been unveiled.
Recalling that on June 2 the Nigerian National Petroleum Company (NNPC) entered into an agreement with the Economic Community of West African States (ECOWAS) for its construction, he said, "concurrently on July 1, the NNPC will become a Limited Liability Company and be subject to more robust auditing and commercial disclosure obligations.
"It will help stimulate investment and boost transparency, where corruption has deterred the former and stymied the latter.
"My administration is the first to pass this landmark reform in our oil and gas sector, after two decades of predecessors' failure to do so, no doubt due to vested interests," he stated.
Buhari, however, noted that criminality and terrorism in Nigeria's oil-producing regions had continued to hamper oil production.
Consequently, called on the Western allies to sanction all terrorist groups operating in the Niger Delta region and other oil-producing states in the South-East and South-South zones.
"It would help if our western allies designated IPOB as a terrorist group, given their complicity in damage to pipelines and infrastructure," he said.
Buhari also revealed that the country had invested in the security forces, including the one billion dollar military deal with the U.S. for the acquisition of A-29 Super Tucano aircraft.
Nigerians Collect 3m Passports From 2019-2022 – Aregbesola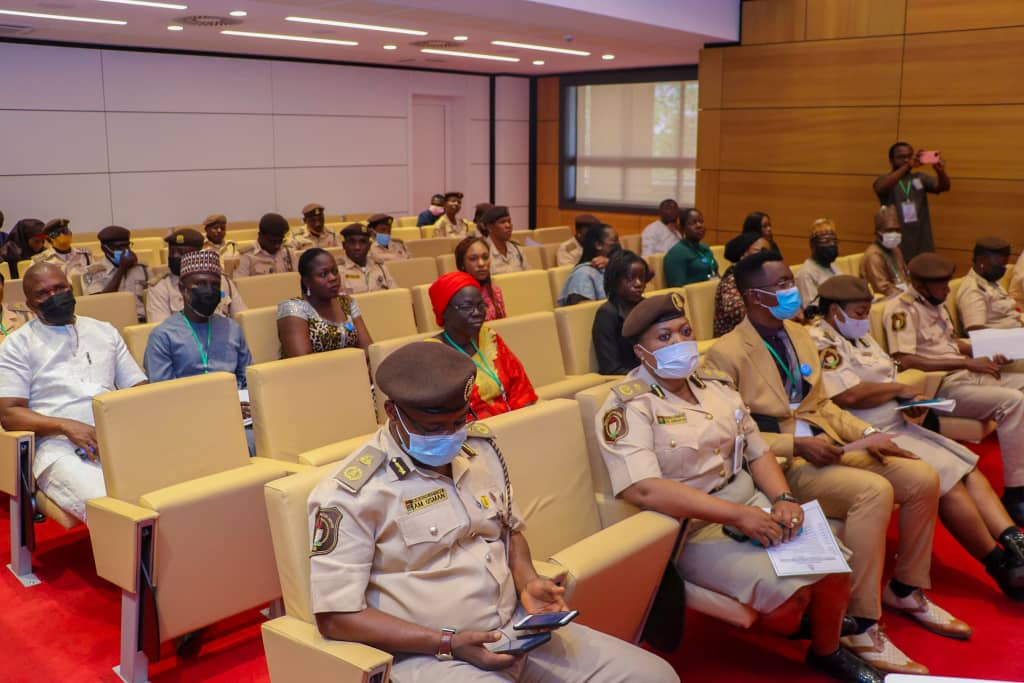 Minister of Interior Affairs, Ogbeni Rauf Aregbesola, says a total of three million passports were issued to Nigerians between 2019 to 2022.
He used the opportunity to warn officers and men of the Nigeria Immigration Service (NIS) against extortions and hoarding of passport booklets to create an undue scarcity in the system.
The minister, who disclosed this at the official launching of the Enhanced e-Passport in Benin, Asaba and Warri passport offices, and the commissioning of the passport production centre at the Benin Passport office, Edo State Command, lauded the achievement of the NIS.
"It will interest you to know that between 2019 and now, as difficult as that era was, the Nigerian Immigration Service has issued over three million passports to Nigerians. It is unprecedented in the history of Nigeria.
"Last year alone, 1.3 million passports were issued. Also, last time I checked, over 250,000 passports remained uncollected by applicants", he said.
He assured that the exploitation of Nigerians seeking to get their passports will no longer be tolerated by him, saying that erring officers will be seriously dealt with.
"Whoever disregard any Nigerian,  whoever exploit any Nigerian in their quest to get this document will be dealt with personally by me. This is the last time I am going to warn", he said.
Aregbesola said President Muhammadu Buhari expressed regrets on hearing that Nigerians are always denied passports, stressing that with the enhanced e-Passport, denial of passports will no longer be experienced.
NDLEA, NAGAFF Collaborate Against Illicit Drug Importation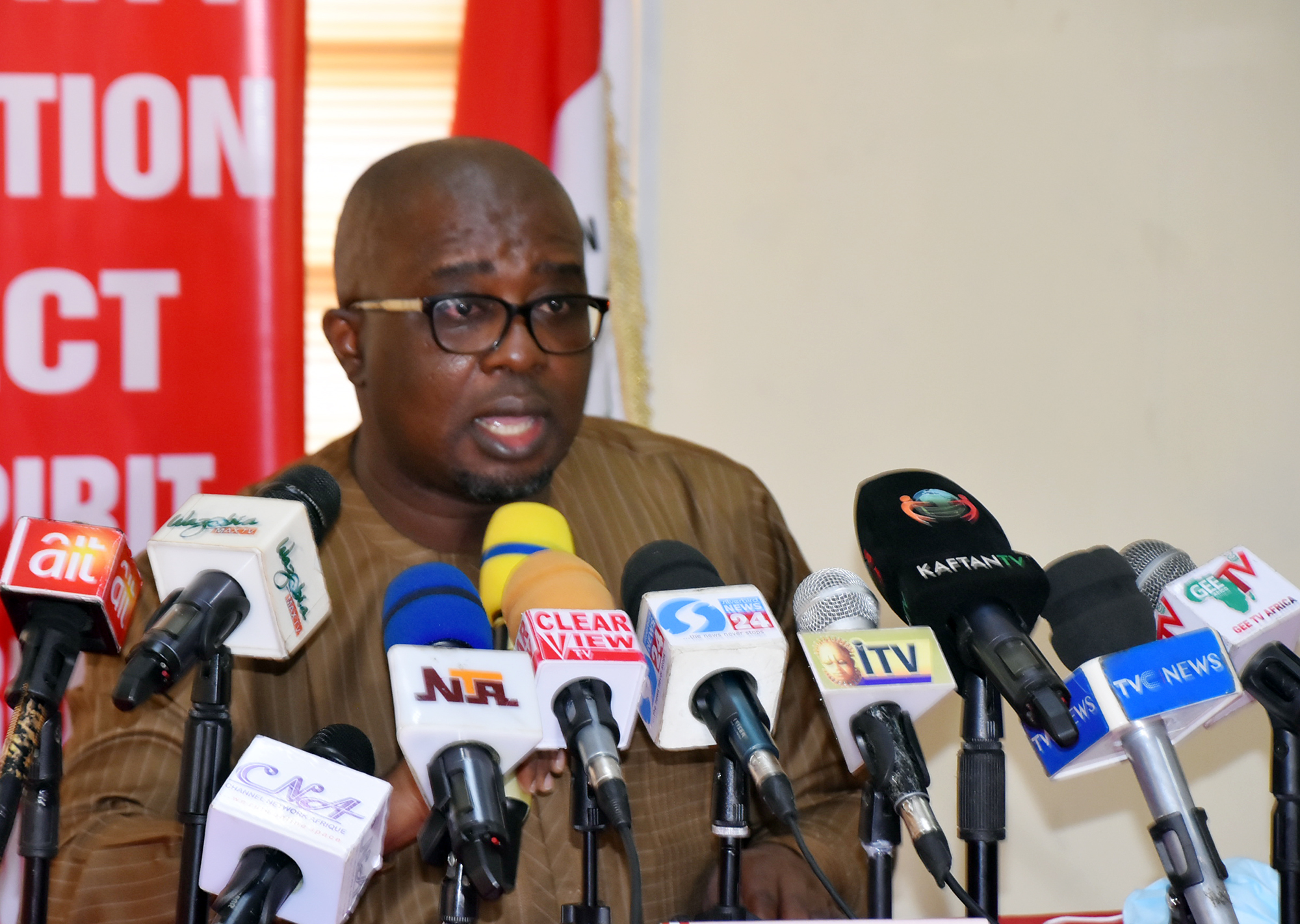 National Drug Law Enforcement Agency (NDLEA) has called for a working relationship with 100 percent Compliance Team of the National Association of Government Approved Freight Forwarders (NAGAFF) in order to curb the Illicit importation of drugs through the seaports.
Speaking at a courtesy visit to the secretariat of the 100 percent Compliance Team in Lagos, Commander, Tin Can Island Port NDLEA, Mr. Aminu Abubakar warned freight forwarders and their importers to desist from Illicit drug clearance from the ports stressing the need for proper sensitisation of importation.
While calling for the support and cooperation of the NAGAFF Compliance Team, Abubakar urged freight forwarders to desist from the spread of hard drugs through the seaports by sticking to their legitimate duties.
He noted that since the NDLEA launched the War Against Drug Abuse (WADA) in Abuja, several seizures have been made during cargo examination at the ports, with freight forwarders arrested and jailed for their  involvem in the importation of hard drugs.
The NDLEA boss stated that from January 2022 till date, the agency has intercepted 1500 Kilograms of Tapendatol with a value of over N6million amongst others at the seaports.
According to him, Tapendatol is another type of Tramadol drug which is more potent and dangerous than the usual Tramadol.
"The agency has different units and strategies through which we fight the menace and monster of drug abuse, and trafficking into our country.
"This is the suppression of the supply of drugs, which we do at the seaports. We profile some containers at the seaports, and based on the profile, we target such consignment and ensure we conduct proper examination.
"Sometimes we work with intelligence information or on the basis of profile which informs what we do.
"The agency has some strategies, which include counselling drug abusers and public enlightenment on the effects and prevention of drug abuse. There are also rehabilitation centers", he said.
It will be recalled that the Chairman of the NDLEA recently launched call centers which would soon be operational, where one can report issues or seek for help.
"We have gotten 1500 kilograms of Tapendatol drug worth over N6million from Apapa and Tin Can ports.
We can only imagine what it will do if it gets to places where it is intended. Nigeria is already in crisis. We have the problem of banditry, kidnappings and youth restiveness and the root cause of these acts emanate from abuse of drugs", he stated.
On his part, the National Coordinator of the 100 Percent Compliance Team, NAGAFF, Alhaji Ibrahim Tanko, explained that most freight forwarders become liable to the crime of hard drugs importation because 60 percent of freight agents at the ports use their company names to import consignments on behalf of the importers.
While assuring NDLEA of the group's support, the NAGAFF Compliance boss noted that about eleven members of NAGAFF have been innocently detained in prison due to such acts.
Tanko, however, stressed that freight forwarders should desist from using their company's name to ship in consignments in favour of the importers to avoid being liable when there are infractions.
By: Nkpemenyie Mcdominic, Lagos