Christmas: Allegiance To God?
Globally, celebration of Christmas on every 25th December has been an annual festivity in Christendom, purported to be an act done in honour of Christ's birth. Of course, acknowledgment of the birth of Jesus Christ cannot be over-emphasized. Meanwhile, what is paramount is the methodology applied and having deep understanding of why the Saviour was born and for which purpose becomes the determining factor.
Putting things in the right perspective, the notion that Jesus was born on 25th December is untrue. Unlike the notion for the observance of the first day of the week (Sunday) as the Lord's Day of worship in place of the seventh-day (Sabbath). God who exists from everlasting to everlasting remains unchangeable and does things orderly without confusion. Truly speaking, there is no trace in the Holy Scriptures of any kind of Xmas celebration neither observance of the first day of the week as sacred.
Christianity is in religious dilemma because of various indulgences, which have crept into its domain. For instance, the believe of reincarnation, communication with the dead simply known as spiritualism; forgiveness by penance to the Roman Pontiff; infant baptism, payer through the Virgin Mary (Mother of the Messiah); adoration of images and incantations, Easter celebrations, pilgrimage to purported holy lands, et'cetra are deceptions from a religious source.
Obviously, the great controversies that has ravaged the human environment for centuries was as a result of disobedience and rebellious to constituted rules and regulations which was championed in the heavenly places by an angelic rebel  Lucifer (Satan). Lucifer occupied a vital and influential position in heaven and was able to draw one-third of the angelic hosts to his side and became very rebellious to the principles of Eternal Deity.
It is true that when heaven could not contain him and his cohorts because of their disloyalty to the Supreme Creator after concerted effort were made to win him back, they were hurled to planet earth, which brought about the great disputes and rivalries in the cosmic society as evident in our present dispensation. In fact, Lucifer (Satan) caused the first holy war in heaven  rev. 12 Vs 7-10.
Since the earth has become Satan's territory as archenemy of both God and humanity, there is doubt that he would exercise all possible terminologies to distract mankind to disobey God's rules and obligations, luring them away to his kingdom of darkness and utter destruction. It is equally true that Satan cannot manifest himself openly but operate through his agencies or machineries to execute his negative plans.
It is unfortunate that human beings had decided to embrace darkness in place of "LIGHT' which is Jesus, Son of the living God who came into the world but the world received him not  John 1 vs 9-11. No wonder the process of hearing and studying the episode of the great controversies between right and wrong for centuries now has persisted to enable every soul dwelling on the surface of the earth to fully comprehend the drama in order to enhance appropriate decision for eternity either for God's everlasting Kingdom or for Satan's eternal damnation and destruction.
Historically, there were four notable world empires viz: Babylon, Medo-Persia, Greece and Rome respectively described on the prophetic image shown to King Nebuchadnezzar of the ancient Babylonian Kingdom in dream as recorded in Daniel chapter 2. Among the empires or kingdoms, the Roman Empire depicted with the leg of iron of the image, waxed stronger than the others, which metamorphosed from Pagan to Papal Rome.
According to the prophecy, the Roman Empire was more pronounced which performed wonderful things in Christendom, as we are all aware of scholars of the sacred compilation closely scrutinized the prophetic writings and the gospel messages. For instance, it was asserted that the little Horn i.e. Authority, Power or Kingdom would speak great things against the Most High and would cause confusion amongst God's people and would equally attempt to change times and laws of God  Daniel 7 vs 24,25 refers. The Kingdom or Authority that properly fits into the characteristics depicted herein is no doubt the Papal Authority of the Roman administration of both Church and State.
In the light of this, Emperor Constantine came onboard as the Roman Pontiff at the peak of religious ordinances and of course made some changes, which brought about the observance of Sunday as holy day and celebration of Christmas among others. Definitely, Sunday means worship of the sun god of the Romans as Prophet Ezekiel's attention was drawn to women weeping for Tamuz as well as 25 men who faced the eastward of the temple, worshipping the sun (Ezekiel 8 vs 13-16). One would begin to imagine the genesis of confusion in Christendom.
Emperor Constantine in 321AD passed a religious decree for the observance of Sunday as a day of worship for God as every business transactions shall be shut down with exception to agriculture. To buttress these points, kindly peruse any Doctrinal Catechism booklet of the Roman Catholic for more enlightenment. Similarly, the issue of Christ and Mass was also focused. Mass is a great assembly by the Roman Catholic institution or known as Eucharist. With time, the Mass became a process to celebrating a great hunter called Nimrod on every 25th December. However, as Constantine embraced the Christian religion he also ordered that henceforth, the celebration would be conducted in honour of Christ known as ChristMass. These were some of the inducements by the Roman Authorities, which Christendom is still compromising till date.
Furthermore, there is one vital and indispensable ordinance or celebration authorized to be observed by Christians to serve as a reminder to all that Christ has done for mankind till He returns the Second time which he instituted at the Upper Room with his disciples while on earth two thousand years ago. This all­important ordinance is known as HOLY COMMUNION or LORD'S SUPER.
Soon after the solemn ceremony, the Messiah was arrested and taken away to Golgotha by the Roman soldiers where the Saviour was crucified – Matthew 26 vs 26-29; 1st Corinthians 11 vs 24-26. Based on this directive, what Christians ought to celebrate is the Lord's Super and not Christmas, which is man made and unscriptural.
It is notable that the Holy Communion should be celebrated or observed often for sober reflection of our relationships with the Creator and sustainers of life till he comes in his glory and not an annual festival tagged Christmas whereby the focus is on merriment and gratification of soul and body. Christendom has been at the crossroad over these issues for centuries ago and has kept deaf ears not to hear the truth and desist from the deception of the archenemy of God and mankind.
However, Christendom ought to purse and ponder over the one million questions asked by Prophet Elijah "… How long shall people be between indecision? If the LORD be God why not follow him: but if Baal, then follow him"- 1King 18 v21. Believers in the Lord should be bold enough to stand out for that which is right, otherwise why should people make the instructions of God of none effect to the detriment of man made rules. Christmas celebrations is it allegiance to God Almighty or to gods of the earth? Therfore, professed Christians ought to obey God rather than men-Matthew 15: 9; Acts 5: 29.
Ominyanwa is the editor's guest.
G. N. Ominyanwa
2023: Lawyers' Group Urges Wike To Run For President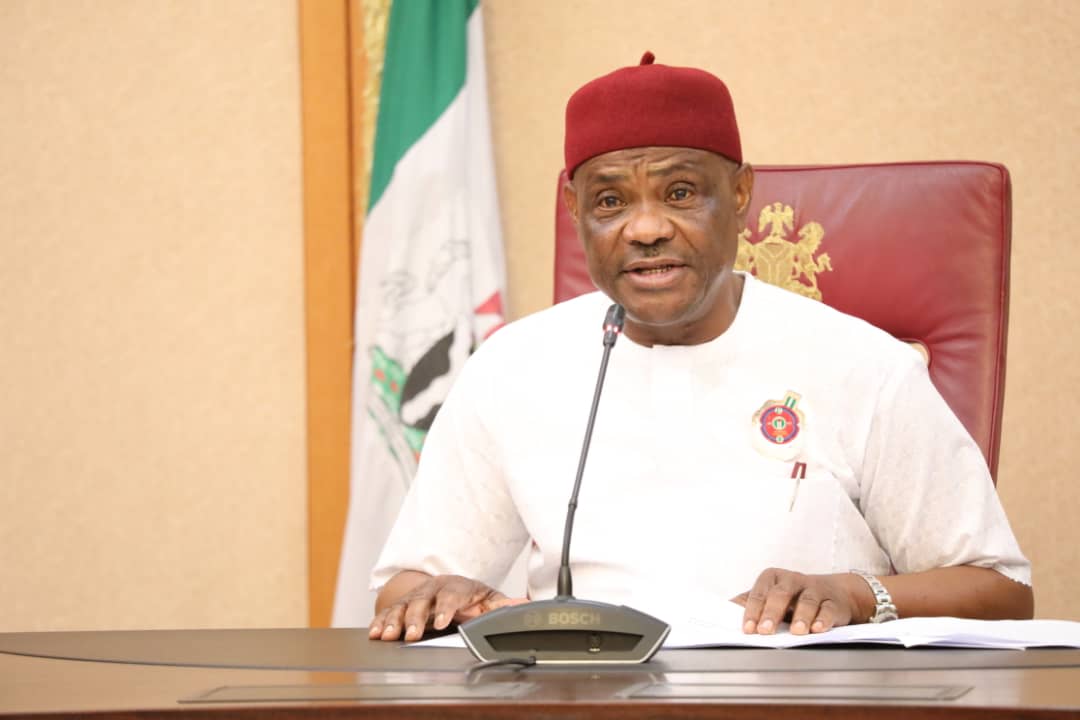 The Chairman, League of Patriotic Lawyers, Abubakar Yesufu, has called on Rivers State Governor, Chief Nyesom Wike to join the presidential race.
He said Wike's performance as governor shows that he would provide good governance if elected as President of Nigeria.
Briefing newsmen, last Thursday, in Lagos, Yesufu urged Nigerians to support Wike should he heed the call to run.
According to him, "All those currently parading themselves as candidates cannot match Nyesom Wike's impeccable credentials. Wike has demonstrated clearly that he is ready and eminently qualified for the job, come 2023.
"In education, infrastructure, housing, healthcare delivery, agriculture, social welfare, sports, arts and culture, Wike stands out like a giant amongst midgets.
"Indeed, Nyesom Nwike's strides among his peers, have earned him the name Mr Project. The name was reemphasised by no less a personality than the Vice President, Prof Yemi Osinbajo.
"We are entering a defining moment the nation's history. There is a sacred duty on all men and women of good will: Christian or Muslim, PDP or APC to rescue Nigeria from the abyss of destruction from which she is dangerously headed.
"The prospect of making APC return because of lack of good choice is scary and unthinkable.
"Wike has the knack and daring courage and his achievements in Rivers State, a highly cosmopolitan state, are eloquent testimonies of the preparedness of Governor Nyesom Wike.
"I would be taking this message across the country, especially the youths, whose votes might be compromised on the altar of idealism.
"We are going to redirect the orientation and thinking of the youths to ensure those who muffled their voices on the quest for better Nigeria, either at Lekki toll gate, Alausa, Wuse in Abuja or Kafanchan, are not allowed to stage a comeback to power."
Identify Illegal Refinery Sites, Operators Now, Wike Orders LG Chairmen …Demands Transfer Of DPO, NSCDC Officer Implicated In Act …Promises N2m Bounty On Each Site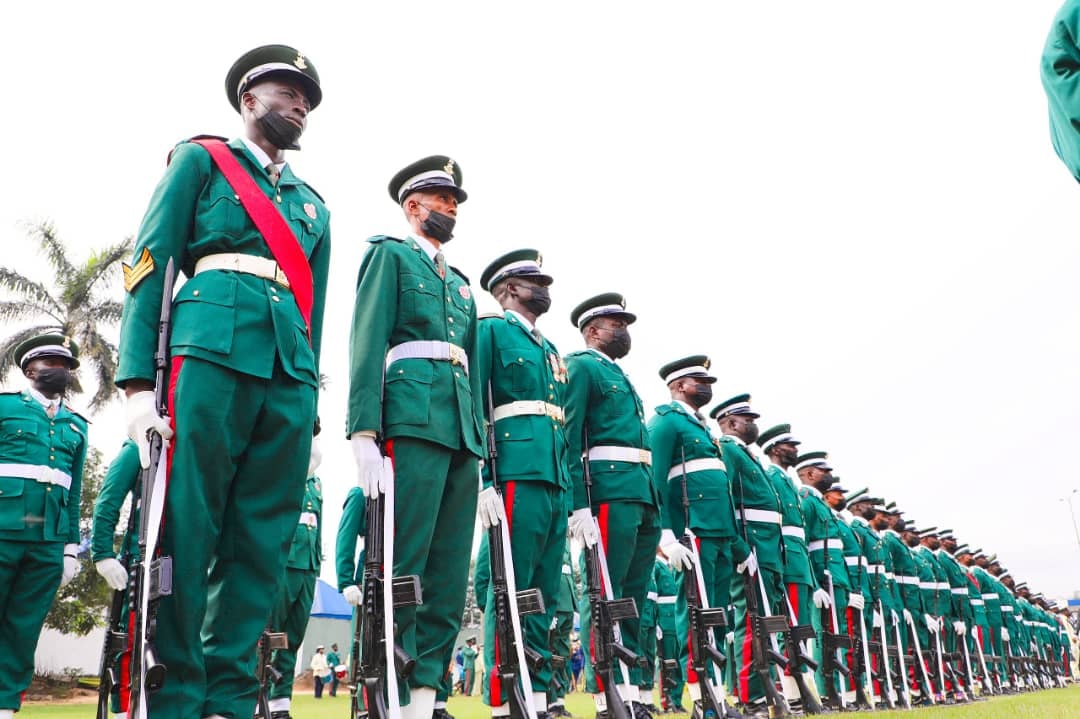 Rivers State Governor, Chief Nyesom Wike has issued a 48-hour ultimatum to the 23 local government chairmen to provide a comprehensive list of illegal refineries and their operators within their jurisdiction.
Wike gave the ultimatum at a meeting with the council chairmen and heads of the Nigerian Army, Nigerian Air Force, Nigerian Navy, Nigeria Police Force, the Directorate of State Service (DSS), and the Nigerian Security and Civil Defence Corps (NSCDC) at Government House, last Friday.
The governor challenged the council chairmen to prove that they were not complicit in the noxious business that has continued to threaten the health of Rivers people and the national economy.
Wike stated that as a responsible government, it would be unwise for them to fold their hands and do nothing to safeguard residents of the state from the death that is forced upon them by criminal-minded operators of artisanal refineries.
"Now, every council chairman must go and identify where illegal refineries are taking place. If you identify one, you get N2million. So, go and identify as many as you can. I will pay N2million for each one. And I am going to fight against this. Our people are dying, and we owe our people the responsibility to protect them, to save them from death they never caused.
"So, you must, and you're given 48 hours to go and identify all illegal refinery sites, and those who are in charge of them."
Wike emphasised that any of the council chairmen who is afraid to join in the fight against the criminals operating the illegal refineries should be ready to resign.
According to the governor, part of their social contract with their people was also to protect them and stop any illegal economic practices in their domains.
"I've called you here to tell you that it's a total war. It is either we do it or we don't do it. We cannot allow what is going on to continue. Two things: our people are dying; it's shortening our own revenue.
"You check from Federation Account, Akwa Ibom and Delta states are getting more, why? Because, these boys of the cartel have caused so much problems for us. So, we will not allow it."
The Rivers State governor also frowned at security agencies for the role some of their personnel have played in aiding and providing cover to the operators of the illegal refineries in the state.
The governor urged the state Police Commissioner, Mr Eboka Friday, to redeploy out of the state, a particular DPO in Emohua Local Government Area who operates an illegal refinery in the area.
"It's unfortunate for this country how security people will be involved in illegal bunkering. I can't believe it. Mr. CP, I thank you for transferring the DPO in Rumuji, who owns a refinery. But the man must leave here, not transferred. He must leave this state. I can't be governor here and a security man owns an illegal refinery. No, it is not possible…the man has to go. Take him to wherever they allow bunkering."
Wike directed the CP to immediately arrest Chief W. J. Wocha, Fubara Ohaka, and Chief Promise Ezekwe, who have been fingered for operating illegal refineries deep inside the forest of Ibaa community in Emohua Local Government Area.
The governor further urged the commandant of the Nigerian Security and Civil Defence Corps, Rivers State Command, to immediately transfer its personnel in charge of vandalisation of pipelines in the state.
"Transfer the man, and tell him to leave. He is a complete saboteur. I mean, how can security men be the ones involved in this? What kind of country are we?"
The governor urged the DSS to profile persons involved in the heinous illegal refining business, and make the list available to him, and assured of acting on the list.
Earlier, the Rivers State Governor, Chief Nyesom Wike had vowed not to spare anyone involved in the illegal bunkering and artisanal refinery activities that have caused the soot pandemic in the state.
Wike maintained that his administration will not succumb to any form of blackmail or sentiment that will be stirred by those perpetrators in an attempt to frustrate efforts at curbing such hazardous business.
The governor made the vow when he took a tour, making a long walk through the track roads into the forest of Ogbodo community in Ikwerre Local Government Area, and the forest of Ibaa community in Emohua Local Government Area, with the Rivers State Commissioner of Police, Eboka Friday, and other security chiefs, to uncover some crude oil illegal refining sites.
"They can't be doing this and be killing my people. No reasonable government will allow that. And I can tell you with all due respect, we will take this matter very seriously."
"Look at how, every day, in your house, you see the soot. I mean, how can you allow that? So, this one that we can solve, we will solve it.
"We have assured the people of Rivers State, we will fight this matter to the last until I leave office."
Wike noted that confronting this seemingly cartel kind of business will not be easy. But, he has however, vowed to consider it as a war like situation and fight it from the standpoint of the law.
According to the governor, no matter how highly placed the perpetrators may be, they will not be spared, but confronted, apprehended and be made to face the full force of the law.
Wike has therefore directed the state Attorney General and Commissioner for Justice, Prof. Zacchaeus Adangor, SAN, to take over the case files of illegal crude oil refinery operators arrested by the police.
"Attorney General, all these matters with the police, you have to retrieve the files so that you can prosecute the matters on our own. I don't want any compromise anywhere.
"And then too, it will not be on the ministry. You have to constitute a legal team. Go and get our friends all over the country, so that we can execute this prosecution to the last.
"It is a serious matter. And I'm going to take it head on. In fact, it is a war. It is not poor people doing this, they're a cartel. You must go and arrest these people; Chief W. J. Wocha, you must arrest Fubara Ohaka, and chief Promise Ezekwe. You must arrest them.
"It doesn't matter how highly placed you are. If you like, be the paramount ruler. In fact, any traditional ruler that is involved, pick him for me. Let him understand that the law does not respect anybody."
Speaking further, Wike directed the Emohua Council Chairman, Dr Chidi Lloyd to locate residences where processed crude oil products are stored and let the people ascertain their sources.
Wike said the purpose of confronting this havoc is to ensure that the health of Rivers people is not further hampered by those illegal refining activities.
"If not, our people will continue to die. Even you, you're not safe from related sicknesses like cancer. All those products in the houses; you must go after them; they must tell you where they got the products. Enough is enough.
"Look at what is happening, they are dying. I want to live. So, we must stop this illegal refinery business.
"And I have said to the Federal Government; if you're not willing to do anything, don't promise people anything. You told them that you will do something, how can you promise modular refinery.
"What I'm talking about is the safety of Rivers people. That is more important to me."
Explaining the ugly experience community people had suffered, the Chairman of Emohua Local Government Area, Dr Chidi Lloyd noted that the problem of illegal refining activities in the area is beyond the capacity of the council to handle.
He wondered why the Federal Government which once promised to established modular refineries in the Niger Delta region has reneged on that promise.
"Thank God for your boldness. Rivers people are now aware. On a daily basis people roast and burn here. The whole Ibaa community has been taken over by this trade.
"And when you talk, they say look, if they don't do this, they'll go to the roads and begin to carry arms. And I say to them, you don't dig a hole to cover another hole. Your business shouldn't kill me."
Earlier, the Ikwerre Local Government Chairman, Hon. Samuel Nwanosike, conducted the governor around illegal oil refining site at Ogbodo-Isiokpo in Ikwerre Local Government Area.
PDP Govs Storm PH To Consolidate On Rescue, Rebuild Nigeria Project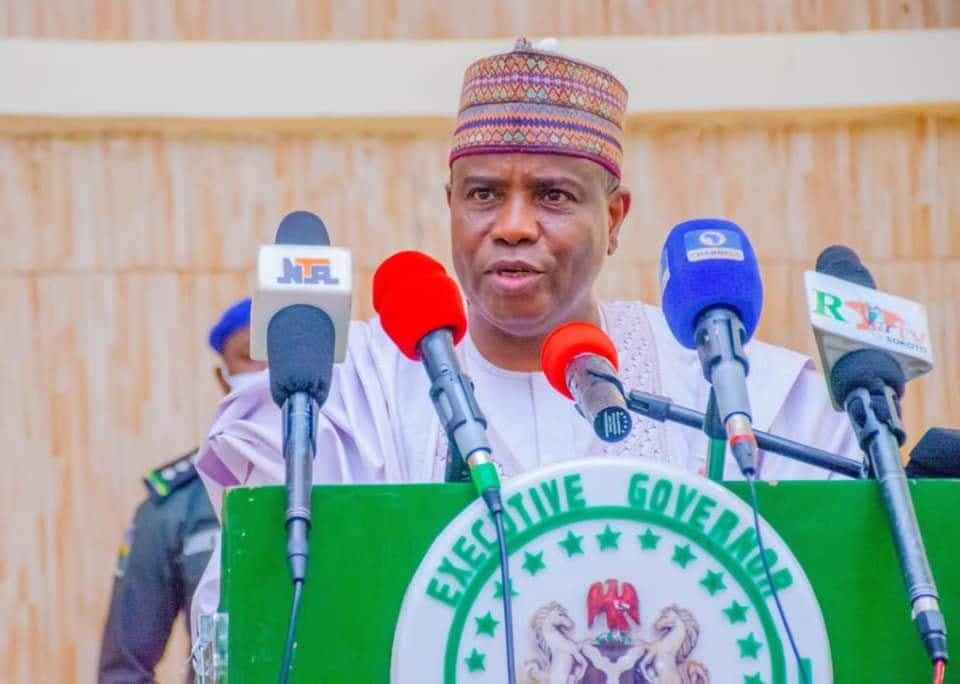 The Peoples Democratic Party (PDP) Governors Forum would hold a special meeting, today, at the Rivers State Government House, Port Harcourt.
The Director General, PDP Governors Forum, Hon. Cyril I.D. Maduabum, said the meeting would review the state of the states, the state of the nation, and readiness of the PDP to provide the necessary leadership to rescue and rebuild Nigeria.
"All the elected PDP governors are expected to attend the meeting to be presided over by the Chairman of the Forum, Hon Aminu Waziri Tambuwal.
"The meeting will be preceded by a gala night to be hosted by the Chief Host, Governor Nyesom Wike.
"The PDP governors are working in concert and consultations with other leaders of the party, and in particular, the Senator Iyorchia Ayu-led National Executive Committee (NEC) of PDP to craft a credible process and programme for Nigeria's positive rebirth."
He explained that Ayu has been invited to attend the Port Harcourt meeting to hold consultations with the governors on strategies for executing the rescue and rebuild Nigeria project.
It would be recalled that, among others, the governors would do an appraisal of ongoing reconciliatory efforts in Ekiti and Osun states where governorship elections are billed to hold this year.