The Rivers State Government says it is building fire stations at strategic locations across the state to check fire incidents.
The Commissioner for Special Duties, Chief Davies Ibiamu Ikanya who said this in an interview with newsmen in Port Harcourt also said that the ministry recorded 78 fire incidents in 2008.
He said that the ministry is embarking on enlightenment campaign on fire prevention especially at this time of the year.
Meanwhile, the Ministry of Special Duties has been commended for proposing a law that would enable the government to enforce the implementation of assigned responsibilities during emergency.
This was contained is a communiqué made available to newsmen at the end of a stakeholders meeting on the establishment of the Rivers State Emergency Management Agency (SEMA).
The communiqué also said that both local governments and communities should be enlightened about the management of disasters and emergencies and be encouraged to plan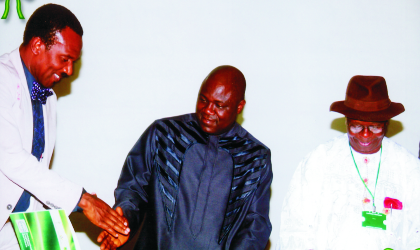 appropriately for disasters before they occur.
The communiqué also urged the National Emergency Management Agency (NEMA) to co-operate with the ministry on the existing arrangement as the ministry is the authorized co-ordinating body for emergency and disaster management in Rivers State.