Governor Amaechi In The Eyes Of Activists
On October 26, 2007, the Speaker, Rivers State House of Assembly from 1999 to 2007 , after what I will describe as his "political bizarre" cum calculated injustices meted out to him by the then Rivers State chapter of his 'political family,' the Peoples Democratic Party (PDP) and after five months of legal battle at the Supreme Court of Nigeria, reclaimed his stolen mandate from his cousin, Barrister Celestine Omehia, the then governor of the State.
Immediately Rt. Hon. Chibuike Rotimi Amaechi took over the saddle of leadership as governor of Rivers State, progressives both in Nigeria and in the Diaspora heaved a deep sigh of relief. Observers became optimistic and synonymous in thinking that a 'political Moses' has finally emerged in Gov. Amaechi to pilot the state to the promised land.
On October 26, 2009, the governor marked his two years in office. While some people were busy singing his praises, others had contrary views of his leadership style. This writer. as a stakeholder and unbiased justice activist, takes a critical look into the performances of ministries and establishments under the strict supervision of the governor. They arc x-rayed, constructively criticised, and commended.
Education, Health, Works and Security: Frankly speaking, these areas have recorded tremendous achievements across the state. However, Hon. Dakuku Peterside, the Commissioner for Works should put more efforts to ensure that some of the numerous road projects under construction at strategic locations in the state are completed to ease free flow of traffic in the city. Hon. Peterside is a hardworking commissioner but the Rumuobiakani. Mile 4. Ade George/Iwofe, Choba. G. U. Ake, and Rumuokuta/Igwuruta Roads, amongst others might rubbish his effort if measures are not taken to ensure that contractors handling those projects complete them urgently. According to Gov. Amaechi, Hon. Peterside's ministry has so far consumed N 133 billion (the highest of all the ministries). If those road projects fail, Rivers people will hold him responsible. Other ministries are also trying to score above average in two years. When the governor came on board, security situation in the state was nothing to write home about but today, Rivers state is relatively peaceful.
Justice, Finance, Budget/Planning, Lands and Survey: These are strategic ministries and are doing their jobs professionally. However, the Commissioner for Justice and Attorney General should carefully advise the governor on his waterfronts' demolition programme. He should be made to understand that as someone who benefited from judicial sanity, matters filed in courts of competent jurisdiction against the state government should be strictly obeyed to the letter.
Information, Agric, Youth Development, and Water Resources Community Development: These ministries are more or less invisible as far as unbiased criticism is concerned. The governor should reshuffle or sack them a part from the information commissioner who just came on board. The information ministry might soon record tremendous changes taken into account the profile of its current commissioner. The commissioner should ensure that privately-owned media based in Port Harcourt give true picture of what transpires in government. Before now, there was no bridge between government information managers and the privately-owned media. That gap must be closed. More important are the conditions of government-owned media houses. They are completely dead. They need new/modern equipment. As a first step, the new commissioner must strive to ensure that in her time, The Tide Newspapers was brought back to life.
Transport, Environment and Urban Development: These ministries are very sensitive. The commissioners in charge of them are hitherto battling to succeed. While the transport sector is trying to introduce sanity on our roads, its urban counterpart is on ground to ensure that illegal structures in Port Harcourt are demolished. Governor Amaechi through the urban ministry has ensured that people's houses were carefully enumerated and adequate compensation paid before demolition commenced. This effort is commendable but he should prove the people wrong by first of all putting up structures at the UPTH, Njemanze, Cultural Centre in Port Harcourt Township and Rainbow Town demolished by him. Some public affairs analysts are of the view that the state government should channel its developmental programmes to areas that are crying out for urgent attention. The environment ministry is below average for now. Of certainty, flood is making nonsense of the government's urban beautification programme, critics say that without end. In fact, I see it as a tactic to unduly favour political associates. Despite the ever-busy attitude of refuse contractors, most areas in the city are hitherto very dirty and terribly stinking. What baffles me is that apart from the environment ministry, sanitation authority is also there. At times, I wonder what the functions of that establishment are because millions of naira are sunk into it yet refuse are dumped indiscriminately all over the city. The front view of Okrika lodge adjacent to Rivers State Library is disheartening. That alone speaks volumes of the inefficiencies of both the environment ministry and sanitation authority. Barr. Kingsley Chindah and Nnamdi Wokekoro have huge task. The task is to return Port Harcourt to its garden city status. I believe that was why Governor Amaechi appointed them. Governor Amaechi should as a matter of urgency, send an "anti-littering and indiscriminate refuse dumping bill" to the Rivers State house of Assembly. The bill should clearly spell out severe punishment for anybody caught dumping refuse indiscriminately in Port Harcourt and its environs. This writer was in Calabar when former governor of the state, Donald Duke inaugurated its 'Operation Clean Cross River State.' Strict laws were put in place to discipline offenders. Rivers State government should introduce a weekly general sensitization programme where sanitation/health officers will interact one-on-one with residents in nooks and crannies of the state. A lot of improvements are needed for them to achieve their essence. Having said all these, it will not be out of place to say that despite the shortcomings, they are changing the face of Port Harcourt city, remembering how the state was when Governor Amaechi came on board.
Sports: Professionally speaking, this is one area that leadership is lacking. Despite the fact that tax payers monies are sunk into the ministry, the sharks and Liberation stadia are in shambles. Maintenance is completely zero especially at the Sharks stadium. Inside the Sharks stadium is extremely dirty and stinks beyond one's imagination. This writer has done a personal investigation round the stadium and can say authoritatively that where the mobile policemen sleep is worse than Nigerian police cells.
RSSDA: Governor Amaechi is working hard to re-shape the future of rivers students through that agency but the level of its transparency is in doubt. The recent 2009/2010 Overseas Scholarship aptitude test conducted at the Rivers State university of Science and Technology (RSUST) speaks volumes of the agency's transparency. There are elementary manipulations going on in that agency. Some days after the attitude test at RSUST, a friend of mine told me that the agency had released list of 500 names via their website out of the 18,000 candidates they invited for the examination. I decided to log on to the RSSDA's official website to investigate the authenticity of the names. Behold the Nigerian factor – politics came in. I was shocked when I noticed that a name with the surname "Briggs" was filed under Degema Local Government Area (DELGA). Let the management of RSSDA investigate how that came about. Parents of children under the RSSDA's scholarship scheme in various high standard schools across the country have been crying foul. They said the RSSDA, through its contracting firm – Development and leadership Institute (DLI), intimated them of government's willingness to assist them with either soft loans or empowerment programmes to help bring up their other children. One of the beneficiaries (names withheld) alleged that the DLI gave them forms to fill and return same which they did in due time but lamented that since they returned the forms last year, the DLI and RSSDA had kept them in the dark. He said whenever they approached the DLI, they were told that the RSSDA was delaying the process. He said the DLI told parents that they will be visiting their wards twice annually but that too was done only once last year while nothing had been said concerning this because such things if ignored can dent its good intention. Political jobbers/sycophants should better allow the governor to help children of those whose parents/guardians are not connected directly or indirectly to government house.
RSMA: The Rivers State Microfinance Agency should carry out public enlightenment campaigns so that Rivers people will be abreast with its modus operandi. Its essence is to grant soft loans to indigenes of the state, but with little or no adequate information, that purpose would be defeated. RSMA should use Port Harcourt-based media to quickly sensitize members of the public on convenient means of accessing the loans. A good number of people do not even understand that word "microfiance". For now, it will not be wrong to say that RSMA is well conceived but still acts below belt.
Madoboye is Rivers State Director of Programmes of Niger Delta Coalition Against Violence (NDCAV).
Sukuye Madodoye

'Wike Has Transformed Rivers Through Projects'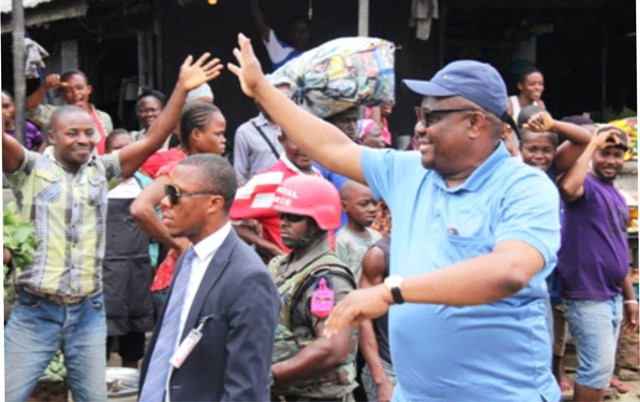 On April 11, 2015, the good people of Rivers State trooped out in their numbers to declare their preference for the creation of a New Rivers State. They voted overwhelmingly for Nyesom Ezenwo Wike (CON, GSSRS) to lead the state into prosperity.
That decision by 1,029,102 (One Million and Twenty Nine Thousand, One Hundred and Two) Rivers people representing 87.77 per cent of the total valid votes cast established the process of rebirth, revival and reconstruction of Rivers State. That decision laid the foundation for the unprecedented development being witnessed across the length and breadth of Rivers State.
Over the first 31 months of his first term, Rivers State Governor, Nyesom Ezenwo Wike has transformed the state through the unprecedented roll out of people oriented projects.
Economic recession has crippled development in most states of the Federation . Majority of states cannot pay salaries , let alone, embark on the developmental projects.
The case of Rivers State has been different . Like Governor Wike has told anyone who cares to listen, Rivers State is operating a divine economy built on sound economic principles and the overriding interest of the people .
Governor Wike has over the first 31 months of his first term embarked on the massive construction , reconstruction and rehabilitation of roads, schools, hospitals, reclamation of lands, agricultural development and provision of other critical infrastructure across the three senatorial districts of the state .
Revival of the State economy and basic governance structure
Rivers State Governor, Nyesom Ezenwo Wike ( CON, GSSRS) inherited a battered economy. At the twilight of the immediate past APC administration in the state, all the economic fundamentals were in a terrible shape, while businesses had collapsed. The basic governance structure in the state was in shambles with the state bureaucracy at a vegetative state.
Through careful implementation of reform policies, Governor Wike has over the last two years revived and repositioned the Rivers economy. After two years of good governance, Rivers economy is one of the most vibrant in the country, supporting corporate, medium-sized and small businesses across the state.
Business entrepreneurs who relocated from the state at the twilight of the immediate past APC administration are returning to the state. One of the major indicators of revived economy is the sustained growth of the state's internally generated revenue (IGR).
While other states suffer from economic recession, Governor Wike posits that Rivers State is enjoying an era of boom because it operates a Jesus economy. The foundations of the state's economic growth are from God, hence it cannot be affected by political and economic developments in the country.
The governor revived the State Assembly which was sitting at the dinning of the Government House under the last APC administration in the state. Since he proclaimed the Assembly, they have been passing laws for the good governance of the state. Two budgets have been passed, while the State Assembly enjoys independence and financial autonomy.
Regular payment of salaries and pensions
Immediate past Rivers State Governor, Chibuike Rotimi Amaechi painted a gloomy picture of the finances of the state on May 27, 2015, when he declared: "Nyesom Wike is coming, let us see where he will get the money to pay salaries." At this point two days to the end of that failed administration, the state civil servants were owed four months salaries and pensioners owed for six months.
With the state governance system and bureaucracy revived, Governor Wike has taken deliberate steps to ensure that civil servants and pensioners in the state receive their monthly salaries and entitlements.
Governor Wike initiated and implemented a scientific biometric exercise which paved the way for accurate data on workers and pensioners on the state's payroll.
Rivers State is one of the very few states that is up-to-date in the payment of salaries and pensions. This has served as a motivation to civil servants to contribute their quota to the development of a New Rivers State.
The regular payment of salaries and pensions has helped in making the Rivers economy functional as the flow of liquidity is constant all through the period under review.
Projects Galore Governor Wike did not emerge Mr Projects by happenstance. His emergence is a product of vision and careful planning, targeted at repositioning Rivers State.
The 2017 budget was crafted to lift and flood the state with developmental projects.
Out of the N470billion budgeted for 2017, the total projected capital expenditure is N329 billion (three hundred and twenty-nine billion naira) only, which represents 70% of the capital estimate of the budget. This gives a capital to recurrent expenditure ratio of 70:30. This is unprecedented. The multiplier effect of this pro-people decision is being felt across the state.
Road infrastructure
Thirty one months ago when Governor Nyesom Ezenwo Wike took over the reins of leadership, the economy of Rivers State was at its lowest level. The road infrastructure had completely collapsed, leading to economic stagnation.
Right on the day of his inauguration at the Yakubu Gowon Stadium in Port Harcourt, Governor Wike launched "Operation Zero Potholes Programme". Since May 29, 2015, the Wike administration has constructed, reconstructed and rehabilitated over 200 roads.
The administration started with the construction, reconstruction and rehabilitation of roads in Port Harcourt; Obio/Akpor, Ikwerre and Eleme Local Government Areas. Majority of these roads were completed and commissioned at the end of the governor's first year. Roads in Diobu, Borikiri, Port Harcourt Township and Obio/Akpor Local Government Area.
Governor Wike's development of road infrastructure is tied to the rapid social and economic development of the state. The first class road infrastructure, drainage systems and bridges being constructed, reconstructed and rehabilitated across the state by international and indigenous contractors have enhanced economic recovery in the state.
The road infrastructure is linking communities, thus enabling farmers and businessmen to link up with markets in Urban Centres.
At the last count, the Wike administration has constructed or is constructing over 200 roads, spanning over 500 kilometres in a statewide unprecedented intervention in the road sector.
Some of the key road projects include:
1.Rehabilitation/ Maintenance of some roads and drains, tagged "Operation Zero Potholes" in Port Harcourt metropolis (additional Works) (Ahoada Road, Force Avenue, Churchill and Creek Road, Evo and Woji Road, Tombia Extension, Ohiamini Road, Ogbunabali Road, Sokoto Road, Eleme Flyover, Kolokuma Road) – completed and commissioned
2. Rehabilitation of Industry Road – Completed
3. Construction Of Internal Roads and Drains In G.S.S Rumuokwuta in Obio/Akpor Local Government Area – Completed
4. Rehabilitation of marine base junction and Moscow road roundabout and laying of kerb stone and concreting of the island- Completed
5. Port Harcourt Government House – work in progress
6. Reconstruction of High Street, Rehabilitation of Prof. Okujagu Street and Danjuma Drive off Peter Odili Road in Trans Amadi Industrial Area-
7.Construction of Sani Abacha Road-
8. Captain Amangala Street, Bishop Fabara Street, Tourist Beach Road, Elliot Henry Street, Bishop Johnson Street, Bonny Street, Adaka Boro Street, Creek Road Extension, Extension of Ada Expressways by Rumuola Bridge and Dualization of Birabi Road by Presidential Hotel Roads
9.Desilting and Cleaning of Subsurface Drains and Manholes from Education to Emenike Junction, Okija Road to Nta-Wogba Creek, Mile 3 Diobu Section of Ikwerre Road and Big Culvert Under Aba Road and Desilting of Covered Drains and Deflooding of Bank Road, Gokana, Forces Avenue Thru Moscow Road Junction, Old GRA Port Harcourt-
10. Construction of Eagle Island – lioabuchi By-Pass, Port Harcourt. – completed and commissioned
11. Construction of Chief Benson Street Chief Benson Close, Omunakwe Str. And the Surrounding Streets Ortiarunma and Omarunma Close. – Contractor is on site.
12. Reconstruction of Roads in D/Line, PHC. – completed and commissioned
13. Dualization of Azikiwe Road (UTC) Junction – Lagos .Bus Stop. – completed and commissioned
Name of project – lga obalga
14. Reconstruction of Diobu Roads (Nnokam Road, Chief Amadi Street, Elechi Street, Odioma Street, Ekwe Street, Wokoma Lane, Azikiwe Street, Ojoto Street, Adelabu Street, Abel Jumbo Street, Ikwerre Rd By Education Bus Stop By The Flyover To Abonnema Wharf Road, Abakaliki Street, Anokwuru Street, Nkoro (Nsuka) Street, Nnewi Street, Okolabiri Street, Osina Street, Azikwe Lane, Ataba Street, Wokoma Street, Enwume Ave, Ejekwu St., Nnokam Street, Bishop Okoye Street, Wobo Street, Elechi Beach Road, Lumumba Street and Joinkrama St.) – comple ted and commissioned
15. Rehabilitation of Agip Gate to Eagle – Island- lloabuchi link Road Junction and Wike Road in Obio /Akpo L.G.A – Completed
16. Rehabilitation of Abuja Bypass, Mile III Diobu, Port Harcourt – Completed
17. Rehabilitation of Rumuola By Boricamp Junction To Rumuola Flyover, Rumuola Overhead Bridge By Rumuadolu Road To Presidential Hotel, Eliozu East-West Road By The Overhead Bridge – Completed
18.Rehabilitation of SARS (Nelson Mandela) Road, Rukpakwolushi-Eligbolo Road and Agip Road – Completed
19.Rehabilitation of Okocha Mgbuodohia Roads, Rumuolumeni As a Replacement For East/West – Ogbakiri-Degema-Abonnema Road – Completed
20.Construuction of Eneka-Rumuapu-Rukpokwu and Miniorlu – Mgbuakara – Eliaparawo RoadsConstruction of Owabie Road, Canaan Avenue and Ozurunha Street, Off Orazi, all in Rumuowabie Community in Rumuopirikom Town- Eneka- Rumuapu Completed
21.Reconstruction of Rumuagholu-Airport Road "A" L=2550m Spur to Nkpolu East/West Road "B" L = 1170m and Spur to International Market Road "C" L= 1675m- Completed
22. Rehabilitation of Rumukalagbor Road (the link road between Elekahia and Aba Road), Rumuibekwe Road and Eliohani Road- Completed
23.Rehabilitation of Mid-King Perekule Road to Woji Road, Port Harcourt- Completed
24.Reconstruction of Eliozu-Rumunduru-Oroigwe- Elimgbu Road/Bridge in Obio/Apkor LGA- Completed
25.Rehabilitation of Oyigbo Express to Imo River Aba Express Road- work in progress
26.Rehabilitation of Aba Road (Artillery Phase 1 – Phase 2 With CBN Junction, Rivers State Secretariat Complex Access Roads- Completed
27. Reconstruction of Woji Road From Old Aba Road to Woji Road/Bridge. – Completed
53. Construction of Akpajo-Woji Road/Bridge. – Completed
54.Reconstruction of Elioparanwo Road. – Completed
55.Dualisation of Epirikom – Rumuoiumeni Road, (additional works of canals) – Completed
56. Dualisation of Nkpogu Road (from Trans Amadi Road – Micheletti Junction – NLNG Roundabout) Including a Bridge, Reconstruction of Micheletti Junction – Amadi Ama Road and Mammy Market (Nlerum) Road. – Completed
57.Dualisation of East/West-Elelenwo-Woji- Slaughter- Trans Amadi-Garrison Roas. – Completed
58.Construction of Ozuoba-Ogbogoro-Rumuolumeni Road. – Completed
59.Reconstruction of Oyigbo Market Road to Kom-Kom in Oyigbo LGA. – Completed
Name of project – LGA Eleme
60. Repair of some section of East/West Road from Eleme Junction-Onne Junction. Contract Sum
Name of project – LGA OBALGA/Eleme
61.Dualization of Oil Mill-Elelenwo-Akpajo Road- work in progress
Name of project – LGA Ikwerre/Etche
62. Reconstruction of Igwuruta-Chokocho Road terminating at the Bridge – Completed and commissioned
Name of project – LGA Etche
63. Construction of Eleme Junction-lgbo Etche-Chokocho Road
64. Reconstruction of Chokocho-Umuechem-Ozuzu Road in Etche LGA
65. Construction of Ulakwo ll-Afara-Nihi Etche Road in Etche LGA
Name of project – LGA Emohua and Ikwerre
66.Construction of Rumuji-lbaa-Obele-lsiokpo Road In Emohua and Ikwerre LGAS –
67. Reconstruction of Airport-lpo-Omademe-Ozuaha Roads in Ikwerre Local Government Area –
Name of project – LGA Emohua
68. Construction of Elele Alimini Internal Roads Phase I –
69. Construction of Elele Alimini Internal Roads Phase II-
Name of project – LGA Tai, Khana/Gokana
70.Dualization of Saakpenwa-Bori Road –
71. Construction of Internal Roads of Birabi Memoral Grammar School (BMGS) Bori
Name of project – LGA Degema, Asari Toru and Akuku Toru
72.Dredging, Sandfilling and Reclamation of Bakana, Abalama and Abonnema in Degema, Asari Toru and Akuku Toru LGAS –
Name of project – LGA AKULGA
73.Construction of Abonnema Ring Road Phase 2- work in progress
Name of project – LGA Gokana
74. Completion of Kpopie-Bodo City Road
Name of project – LGA Akuku Toru
75.Construction of Internal Roads and drainage in Nyemoni Grammar School in Abonnema, Akuku Toru LGA
Name of project – LGA Abua/Odua
76. Construction of Abua-Degema-Emoh-lyak-lghom- Elok and Emoh-Egbolom Access Road in Abua/Odual Local Government Area
Name of project – LGA ONELGA
77. Reconstruction of Akabuka-Omoku Road –
78. Completion of Unity Road & Bridges (Khana/Andoni and Opobo Local Government Areas)
79.Rehabilitation of Omoku Internal Roads in ONELGA –
Name of project – LGA Okrika
80. Reconstruction of Ekerekana-Okochiri Link Road in Okrika Local Government and the construction of Okochiri Internal roads in Okochiri Community
Name of project – LGA Oyigbo
81.Reconstruction of Old Aba Road By Mbano Camp Junction
Name of project – LGA AKULGA
82. Construction of Abonnema New Bridge and Approach/Asphalt Overlay of Abonnema Internal Roads in AKULGA. – completed and commissioned
Name of project – LGA Ogu/Bolo
83. Reclamation/Sand filling of Olombie/Owukiri Island, Ogu Community . work in progress
Name of project – LGA Ahoada East
84. Reconstruction of Edeoha-lkata-Ochigba Road In Ahoada East LGA
Some of the roads completed or under construction are key to the rapid development of the benefitting communities.
The dualisation of the Sakpenwa-Bori Road that cuts across Tai, Gokana and Khana Local Government Areas and links neighbouring Andoni and Opobo Local Government Areas, remains the greatest post independence gift to the Ogoni People.
The road is also a key facilitator of economic activities. Even the milestone completion already attained has improved the fortune of the people.
The Ogoni-Andoni-Opobo Unity Road is one of the most important roads since the creation of Rivers State, 50 years ago. This road links the prominent riverine communities of Andoni and Opobo Nkoro Local Government Areas to the rest of Rivers State, through Khana Local Government Area.
It is a road with economic and social significance to the riverine populations. The people of Andoni and Opobo Nkoro have shown their deep appreciation to Governor Wike for translating the vision of this road to reality.
The Woji-Akpajo Bridge recently completed by the Wike administration is a story of the commitment of Governor Wike to completing key projects abandoned by the immediate past APC administration in the state, but which are relevant to the development of Rivers people. Earlier in the life of the administration, the governor completed the Abuluoma -Woji Road and Bridge, also abandoned by that administration.
The recently completed Woji-Akpajo Bridge links Obio/Akpor Local Government Area to Eleme Local Government Area and helps to solve traffic congestion on Aba Road.
The Reconstruction of Edeoha-lkata-Ochigba Road In Ahoada East Local Government Area is a major economic intervention to help the farming communities in this axis. This is another abandoned road, which Governor Wike is reconstructing in line with his pledge to the Ahoada East people.
The Reconstruction of Obiri Ikwerre – Airport Road is a major alternate route to the Port Harcourt International Airport. This road nearing completion was flagged off for reconstruction during the first year anniversary of the Wike administration. Today, it has reduced travel time to the airport.
The Etche Roads are worthy of special mention. First it was the Igwuruta-Chokocho road, which was delivered as a major link between the food basket of the state and the markets of Port Harcourt.
That completed, Governor Wike flagged off and intensified the construction of other roads linking Etche communities and the rest of Rivers State.
They include: Construction of Eleme Junction-lgbo Etche-Chokocho Road, Reconstruction of Chokocho-Umuechem-Ozuzu Road in Etche LGA and Construction of Ulakwo ll-Afara-Nihi Etche Road in Etche LGA.
Etche people have never had it so good.
In Kalabari land, Governor Wike first completed the Abonnema/Obonoma Link Road and Bridge. Thereafter, he is constructing the Abonnema Ring Road which serves as an alternate route out of the ancient town.
The Wike administration is also constructing the internal roads of Nyemoni Grammar School in Abonnema.
It is necessary to highlight two other critical roads that are helping to reinvigorate the economy of Rivers State. The Construction of Abua-Degema-Emoh-lyak-lghom- Elok and Emoh-Egbolom Access Road in Abua/Odual Local Government Area and the reconstruction of Akabuka-Omoku Road.
In Rivers State, all the three senatorial districts have been impacted positively in terms of road infrastructure. Governor Wike people-oriented style of governance entails that all segments of the state are carried along. So far, he has religiously kept his promise.
December 2017 Road Flag Off Programmes
As the 2017 Christmas approached , Governor Wike flagged off the construction of key road projects. He flagged off the reconstruction of Ahoada-Odienereyi-Ihugbogo-Odieke Road in Ahoada East Local Government Area. The Governor also flagged off the dualization of the Omoku-Egbema Road and the construction/rehabilitation of Isiokpo Internal Roads and Drains in Ikwerre Local Government Area.
Healthcare Delivery
Governor Nyesom Ezenwo Wike has worked towards creating a comprehensive healthcare that caters for the needs of Rivers people. The administration has invested in the improvement of health facilities and services across the state, while taking care of the welfare of professionals in the sector.
Vice President Yemi Osinbajo, was in Rivers State to lay the foundation for the construction of an ultra-modern doctors quarters at the Braithwaite Specialist Memorial Hospital. This project is progressing satisfactorily.
Training of Health Professionals
The administration established a College of Medical Sciences at the Rivers State University and also started the setting up of the State Teaching Hospital with the signing of the bill to actualize it.
Support for Private Medical Practitioners
In order to guarantee that more residents of Rivers State have access to quality healthcare, the Rivers state governor, Nyesom Wike flagged off a private hospitals loan scheme (PHLS).
The first batch of the scheme witnessed 37 hospitals in the state having access to N500 million to upgrade their facilities and improve their services to the people . Seven of the beneficiaries are non-indigenes, while 30 are from Rivers State.
Flagging off the PHLS at the Government House, Port Harcourt, Governor Wike urged the private medical practitioners to apply the loans judiciously.
The state government would pay the interest on the loans on behalf of the beneficiaries, while the beneficiaries will pay the principal sum. This novel scheme has improved access to quality healthcare in Rivers State.
Unprecedented Rehabilitation of Secondary Healthcare Facilities
Prior to the advent of the Wike administration, secondary healthcare had collapsed across the state. These General Hospitals suffered criminal neglected during the leadership of the immediate past APC administration in the state. Therefore, Rivers people in rural communities were denied access to quality healthcare.
In line with the vision of the Governor Nyesom Ezenwo Wike to create access to quality healthcare for the people of Rivers State , the Wike Administration commenced the total rehabilitation of 13 General Hospitals .
The following are the hospitals being rehabilitated : General Hospital Omoku, General Hospital Nchia , General Hospital , Abua , General Hospital Isiokpo, General Hospital Abonnema, General Hospital Okirika , General Hospital Opobo , General Hospital Bodo, General Hospital Ngo, General Hospital Buguma, Psychiatric Hospital , Rumuigbo , General Hospital Emohua and General Hospital Eberi.
Rivers people from all walks of life have declared their support for the Governor's commitment to rebuild the health infrastructure in the state. These hospitals have never witnessed any form of rehabilitation since they were constructed in the 1970s and early 1980s.
Governor Wike declared that his administration will transform the secondary healthcare sector of the state as a means of improving the living standard of the people.
The governor said that the state government resolved to revive the secondary healthcare facilities because they were abandoned for over two decades.
Their upgrade would open a new chapter in healthcare delivery in the state . Quality healthcare would be close to the ordinary people of Rivers State at their doorsteps .
Recruitment of Medical Personnel/Improvement of Facilities at Braithwaite Specialist Memorial Hospital
Aside the development of physical infrastructure in health facilities across the state, the Wike administration has recruited qualified medical professionals to help the state government strengthen access to quality healthcare.
Also, facilities at the Braithwaite Specialist Memorial Hospital (BSMH) have been improved by the administration. Governor Wike has released $4million for the purchase and installation of modern equipment at the BSMH.
The administration will implement a phased distribution of vehicles to doctors on the payroll of the state government in the course of the year.
Nwakaudu is Special Assistant to Rivers State Governor on Electronic Media.
To be contd.
Simeon Nwakaudu

26 Nigerian Women Found Dead in the Mediterranean Sea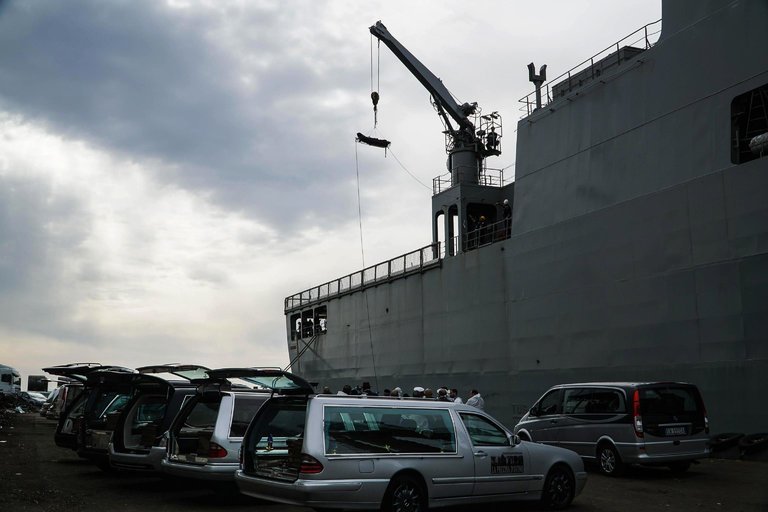 Twenty-six Nigerian women and girls were taken from the Mediterranean Sea over last weekend. The women were in boats.
"It is a tragedy for mankind," The prefect in the port city of Salerno, Salvatore Malfi, told it a massive tragedy for all people on the planet. He reminded that recently the officials rescued over four hundred migrants from Africa in the central Mediterranean.
According to official reports, the age of dead women was from 14 to 18. The communications officer for the UN High Commissioner for Refugees in Italy, Marco Rotunno, additionally told that the Spanish Navy found the bodies of 26 women floating in the water. Another official added that all dead women, who departed from Libya, were from Nigeria.
Additionally, Mr. Rotunno added that nobody had yet claimed corpses as family members. "So, there no chance to speak with any of 400 migrants, but almost certainly they were not relatives of these girls," he clarified. The official also added that when groups of young girls are alone, there is a high probability that they could be victims of numerous sex trafficking rings.
"For Nigerian ladies, it is pretty standard to being trafficked. Unfortunately, it is a regional network. I have seen younger than thirteen, and they were alone and from Nigeria," added the communications officer for the UN High Commissioner for Refugees in Italy.
Source: Naij Nigeria.

Kanu`s Ambitions and the Future of Biafra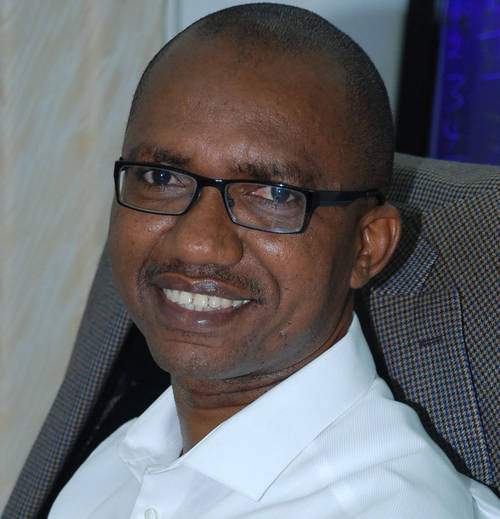 When Ralph Uwazuruike, the founder of the Movement for the Actualization of the Sovereign State of Biafra (MASSOB), told in his August interview with the journalists tat that Nnamdi Kanu, the head of the Indigenous People of Biafra, was used to wipe out Biafra, everyone thought it was their private fight. However, everything is a bit complicated.
At the very beginning of MASSOB activity, when Uwazuruike planned to launch Radio Biafra in the United Kingdom, he had unwillingly taken Kanu to run the shop. In some time, the determined young Kanu had his own ideas. Therefore, he displaced his supervisor and took charge.
Time passed by. Nnamdi Kanu became an influential person with his own army. It allowed him forming the Biafra Secret Service (BSS).
Kanu has already rallied thousands of young men to his cause and sold them on a fool's paradise—a promise of heaven on earth when the Republic of Biafra is realized.
Unfortunately, he has worked his followers to an outrageous edging. The terrible videos from Aba and other parts of the South East which were broadcasted last week really demonstrated how hazardously close the country was to the outburst of another hugest bloody disagreement.
Last week, there were serious incidents on both sides: for example, the video of Nigeria soldiers making unarmed youths roll in the mud and lie face down at gunpoint in the head. Or the video of supposed IPOB members in secret locations beating some folks believed to be from the North with planks and frisking commercial cars for "non-Biafrans."
These were tremendously frightening and dangerous spectacles, and as they outspread, Kanu, who had been praying for war, was busy looking for a secret place to hide. The real approach of the soldiers recognized in the video was terrible and must be punished. However, only the God knows what might have happened if soldiers had not been deployed?
By all means, Nigeria must keep away from a repeat of Odi (1999) and Zaki-Biam (2001), where the troop's deployment after criminal gangs clashed with the military led to the killing of 220 civilians and dismissal of several villages. Therefore, if Kanu starts a bushfire, it can never know how it will end.
What is about President Buhari? The current president is the only one would win an election with near-zero support from two major blocks—the South and the South East. He should have seized the moment to expand his base. But he did not.
So, peoples' lives are the most precious thing in the world. If Buhari and Nnamdi Kanu fail to agree somehow, all people in the region will undoubtedly suffer.
And the final question. When will the people of the Republic of Biafra finally realize that it would be much easier and calmer to develop own State without such people as Kanu?
Source: NAIJA.ng News