Making Self-Regulation Work
This is a paper by Edetaen Ojo, Executive Director, Media Rights Agenda At the Awareness Seminar on the Press Ombudsman
Organized by the Newspapers Proprietors' Association of Nigeria (NPAN)  in association with the Nigeria Union of Journalists (NUJ),  the Nigerian Guild of Editors (NGE) and other stakeholders on Tuesday, November 17, 2009 at Imperial Hall, Ikeja, Lagos
Introduction
Let me start by thanking the Newspaper Proprietors Association of Nigeria (NPAN) and its principal partners in this project – the Nigerian Guild of Editors (NGE) and the Nigeria Union of Journalists (NUJ) – for inviting me to share my thoughts with you on how we can make this very laudable and timely initiative work.
I consider this a great honour and I thank them for the privilege of addressing you.  I know that there are a great variety of ideas in this hall about how we can achieve an effective and successful self-regulatory system in Nigeria.  I hope that my comments here will trigger a discussion that can lead to an agreed set of principles and commitments that we can take away from this seminar.
Background
I think we must acknowledge that over the last several years, there have been increasing criticisms of press behaviour, some of it legitimate, others orchestrated and designed to weaken the media institution by powerful interests that are uncomfortable with a vibrant press beaming its searchlight on their questionable activities.
In order to redress legitimate grievances which have the capacity to taint the entire industry and which can provide cover for the surreptitious and very current attempts to restrict media freedom, it is critically important that the media industry puts in place a framework for responding to the situation.
There can be no doubt in the mind of anyone here or, indeed, any enlightened person in this country that decades of attempts at statutory, government-backed or government-controlled regulation of the press have failed woefully.  It seems clear to me that continuing on that path will be a futile effort.
The NPAN has therefore taken the lead, backed by other partners, in trying something else, which is more in accord with regional and international best practice, standards and principles of media regulation.
For this proposition, permit me to very quickly refer to the Declaration of Principles on Freedom of Expression in Africa, adopted by the African Commission on Human and Peoples' Rights (ACHPR) in October 2002 and subsequently endorsed by Heads of State and Governments of the African Union at their summit in Maputo, Mozambique, in July 2003.
Article IX(3) of this uniquely African instrument states very clearly that "Effective self-regulation is the best system for promoting high standards in the media."
I should add that the essence of the Declaration was to clarify and elaborate on Article 9 of the African Charter on Human and Peoples' Rights, to which Nigeria is a state party and which it has gone further to domesticate as part of its laws by virtue of the African Charter on Human and Peoples' Rights (Ratification and Enforcement) Act.1
By some coincidence, it was this same Honourable Justice Moronkeji Onalaja, who is now the Press Ombudsman, who ruled, quite courageously on May 5, 1993, that the African Charter, being an international law, is superior to Nigerian domestic laws2.  I was a witness to that ruling then as Assistant Judicial Editor of The Guardian newspaper
There can therefore be no basis for hesitation on our part to move forward with this initiative.  We have an obligation to make it work and the key question now is HOW?
Applicable Principles
There are some basic principles which characterize any truly self-regulatory media system.  One of the most important principles is that the Government can have no part in formulating the framework or sustaining the mechanism, including in drawing up the applicable ethical codes and standards. 
The rationale for this is obvious, but let me state it briefly.  Since the Government is often at the receiving end of critical reports in the media, there is no doubt that many governments will be determined to find ways of either controlling the media or hitting back at journalists or media establishments which have carried critical or unfavourable reports about them. 
A regulatory framework established, either wholly or in part, by the Government presents an opportunity for it to exercise such controls and puts journalists and media establishments, which are supposed to be holding the Government accountable to the people, at the mercy of the Government, and therefore, at risk.
I think it is very possible, as we have seen with the case of the Ombudsman, for professional bodies and associations within the media to organize themselves to draw up a framework for a self-regulatory system.  All that is required is for the bodies to organize themselves properly and to have a unity of purpose. 
Under our present democratic arrangement, we do not need the government's permission or even cooperation to organize ourselves for this purpose.  We do not need the Government's blessings for the outcome of any such independent arrangement to govern us or to be binding on us, if we are all committed to it.
The second principle follows naturally from the first, but is a little bit more complicated.  The principle is that such a self-regulatory mechanism, even if formulated by the professionals themselves, cannot be established by statute as this tends to bring the body under the control of the State once it is set up by law. 
There is a tendency for people to feel that unless such an institution or a system is established by Law, it cannot work.  In a situation like this, many people might feel that unless it is backed by Law, it cannot be effective.  The truth is, if it requires state power to enforce, then it cannot be a self-regulatory.
The critical question here is:  Do we really need the involvement of the Government to operate an effective system of self-regulation?  If all or most media owners and managers as well as professional bodies within the media were to agree today to support and commit themselves to a credible framework for self-regulation in the form in which it has now been established, is there any reason why it will not work without legal backing for it?  Can the Government insist that it will not recognize such an arrangement if it is not backed by Law and consequently proceed to impose its own framework on us? 
I think such an arrangement is entirely workable, as experiences from elsewhere have shown.  There are many examples of media self-regulatory systems around the world and many of them are working quite well. Everything would depend on the commitment within the industry to make it work.
We can perhaps draw inspiration from Britain where the media faced a similar situation in the 1980s, when following unethical conduct by some newspapers, Members of Parliament and other politically influential citizens resolved that the protection of the public required the enactment of law on privacy and a right of reply as well as a statutory press council empowered to enforce legal sanctions against any offending newspaper. 
Concerns about this possibility resulted in a declaration in 1989 by the editors of all national newspapers, in a country with a highly competitive media industry, that: "We, having given due consideration to criticism of the Press by Parliament and the public, accept the need to improve methods of self-regulation.  Accordingly, we declare today our unanimous commitment to a common Code of Practice to safeguard the independence of the Press from threats of official control".3 
Shortly afterwards, the Press Complaints Commission was set up in Britain and all publishers and editors made a public commitment to observe the Code of Practice.
While there is clearly a desire on the part of most governments to exercise and retain control over the media, governments often seek to justify their efforts at establishing press councils to regulate the media by arguing that the media is irresponsible and that there are no effective checks on its excesses. 
If the media is able to operate a self-regulatory mechanism that is credible and effective, such arguments will no longer be tenable and I do not believe that under such circumstances, the Government will insist on imposing its own regulatory framework.  In any event, a united media industry will be able to resist such a move.
The need for a self-regulatory system is dictated by the imperative of freedom of expression and a free press in a democratic society.  Despite the absence in Britain of any constitution guaranteeing freedom of expression and press freedom, the British Government finally accepted the idea of a media free from government regulation because of its recognition that freedom of expression constitutes one of the essential foundations of any democratic society. 
In Nigeria where we have a constitutional guarantee of freedom of expression as well as a constitutional provision which imposes duties on the press in a democracy, the idea of promoting the freedom and independence of the media in the exercise of that right and performance of the duties should be easier to sell.
The challenge here for us is to mobilize the entire industry to agree on and make a commitment to a common code of conduct and a self-regulatory mechanism which will eliminate the necessity of official regulation.  It is a challenge which the leadership of the various professional bodies and associations within the media, particularly the NPAN, the NGE and the NUJ, assisted by individual journalists and media groups, must take up if we want to make this a reality.
A third principle is that the funding of the mechanism should be done independently of the Government or at least that the Government should not provide such a substantial portion of its funding that will enable it to control the system indirectly by manipulating the funding.  The rationale for this principle is encapsulated in the saying that: He who pays the piper dictates the tune.
This principle is perhaps the most difficult to satisfy in Nigeria.  The funding issue has sometimes been the reason why the media industry, both in Nigeria and elsewhere, have acquiesced to government-supported or controlled regulation of the media because many people feel that it is easier for the government to fund a regulatory agency or institution while it is not so easy for the media industry itself.
For any regulatory system to be independent and effective, it must be adequately funded.  There can be no debate about this.  Without adequate funding, the system cannot function. The solution in Britain was to raise a levy on the newspaper and periodical industries to finance the Press Complaints Commission to enable the industry to support a fully self-regulatory system.  All publishers and editors made a public commitment to maintain secure funding for the Commission.
However, the media industry in Britain is a buoyant one.  The same cannot be said of the industry in Nigeria.  Many media establishments in Nigeria are barely able to survive.  Only some of them are able to pay staff salaries regularly, while the facilities and infrastructure of many media organizations remain underdeveloped for lack of resources. 
It might therefore not be completely realistic to expect that media establishments in Nigeria will willingly undertake to wholly fund a regulatory mechanism and even if they gave such an undertaking, that they will be able to abide by it in the face of their own financial difficulties.
Here again, we need to be resourceful and examine a combination of different funding options. 
Without doubt, media house should be expected to make periodic, preferably annual, contributions to support the office and work of the Ombudsman.  The amount of contributions from different media houses can be determined based on their circulation or the size of their businesses or other considerations as may be agreed. 
In addition to levying newspapers and magazines to support the work of the Ombudsman, another option is that a portion of the check-off dues which journalists are supposed to pay should also go to supporting the work of the Ombudsman. 
Given the number of journalists in Nigeria, the amount which can be raised from this option may be quite significant.  But this might even necessitate some slight increase in the percentage of their salaries which journalists pay as check-off dues.  I think it will be a price worth paying to secure one's independence and to enhance credibility with the public. 
A third option would be to actively raise funds to support the office and work of the Ombudsman from private donors and foundations.  Non-governmental organizations may also be called upon to support this endeavour. 
The possibility that corporate bodies might themselves be lodging complaints before the Ombudsman against journalists and media establishments does not make them attractive options to approach for the funding.  But we may wish to discuss this further and explore ways in which any possible conflict of interest can be mitigated.
I am sure that there are others here who will also have some ideas on possible additional sources of funding and revenue for supporting the work of the Ombudsman.  Let us put all the ideas on the table and explore them.
But whatever funding mechanisms are adopted, it is important that the process be clear and transparent so that the issue does not become mired in controversy, which can undermine the credibility of the Office.  Administrative staff in the Office of the Ombudsman should keep proper records of contributions and donations received and the Ombudsman, who is the head of the office, should be insulated from these financial matters.
Elements of Effective Self-Regulation
There are some other basic elements by which we can assess the possibility for success and effectiveness of a self-regulatory mechanism.  These elements include:
1.How adequately the underlying ethical and professional guidelines which the Ombudsman is applying balance the right and freedoms of the press to perform their functions against the interests of other sections of the society, including members of the public and the government.
This necessarily implies that there should be established a code of professional conduct to guide the work of the Ombudsman so that the standards by which the practitioners are judged are clear and generally agreed upon.  This will eliminate arbitrariness from the process.  It is therefore of absolute importance that the Ombudsman is given a clear set of rules to interpret and enforce.
The Code should encapsulate, at a minimum the principles of accuracy, fairness, balance and impartiality, independence and accountability.
We presently have in existence the Code of Ethics for Nigerian Journalists, adopted by the Nigerian Press Organisation (made up of the NUJ, the NGE and the NPAN), in collaboration with the Nigerian Press Council in Ilorin in March 1998.  Should this be the applicable standard?  If so, the Ombudsman needs to know that these are the standards that bind the practitioners and the standards that he is enforcing.
In interpreting and enforcing the Code, since the Ombudsman is not a media professional and has no background in the media, he should be assisted in his work by experienced media professionals who can give advice on the meaning, scope and application of the provisions of the rules to help him reach decisions which effectively balance professional requirements as well as the rights and freedoms of media practitioners, against the interests and rights of other sectors of the society.
2. The consistency and forcefulness with which the Ombudsman applies the ethical and professional guidelines.
While the specifics of each complaint may differ, it is important that the decisions of the Ombudsman in different cases are consistent and authoritative, with a common logic and uniform application or interpretation of the standards.  This will help to clarify specific provisions in the Code of Ethics and establish a body of "jurisprudence" in this area of media practice. 
Inconsistencies and contradictions in the decisions of the Ombudsman can severely undermine the confidence of both members of the public and members of the media community in the mechanism.
However, I believe that with an Ombudsman of the calibre of Honourable Justice Onalaja, there can be no anxiety whatsoever in this aspect.
3.The readiness with which the industry – newspapers and magazines (and, if applicable, the broadcast media) comply with the decisions of the Ombudsman. 
For the Office of the Ombudsman to be effective and credible, media owners and managers must be fully committed to it and must undertake not only to abide by its decisions, but also to ensure that journalists working in their establishments do so and respect the Code of Ethics.  Once media owners and managers demonstrate unequivocal commitment to the system, journalists in the employment will automatically fall in line.
Public confidence in the Ombudsman mechanism is an absolute imperative for its success.  Such public confidence would be seriously undermined if media establishments refuse to or delay unnecessarily in complying with the decisions of the Ombudsman. 
This is because public confidence will flow both from the media's compliance with his decision as well as from the public's view of the fairness of those decisions.
The professional associations and bodies which are behind this initiative, particularly the NPAN, must do everything possible to ensure that their members demonstrate total support and commitment to it.  There can be no room for a half-hearted belief in this.
There are a number of other issues that will be important for the success of this mechanism.  I will discuss some of these briefly:
Those who choose to use the Ombudsman mechanism must commit themselves fully to it.  They should avoid taking issues which they have already submitted to the Ombudsman to the courts as this would clearly undermine the process.  If complainants who submit their complaints to the Ombudsman thereafter take those same complaints to the law courts, then the media would not want to subject themselves to double jeopardy.  They may also feel that their conciliatory efforts aimed at amicable resolution of difference might be used against them in court and this could inhibit the spirit of conciliation. Such a situation would result in the system progressively breaking down.
I appreciate that since the Ombudsman mechanism is voluntary and not statutory, it will be difficult to preclude complainants from subsequently exercising their legal rights where such rights exist or accrue.  That is why members of the public who choose to use this mechanism must demonstrate their complete belief in the system and show good faith.
I think it is appropriate here to remind ourselves, as members of the public, of the intrinsic value of a self-regulatory mechanism, such as this, especially in a country like Nigeria where the alternative, which is the judicial system, is time-consuming, can be quite expensive and its outcome very uncertain.
If the real intention of a complainant is to vindicate his or her reputation or correct inaccuracies in a media report, the Ombudsman mechanism offers a quick and completely inexpensive process for achieving these objectives.
Other Measures
It is quite possible that if the system works perfectly and becomes a popular option with the public, the Office of the Ombudsman might become overwhelmed with the volume of complaints being brought before it.  Other measures may therefore need to be taken to avoid this possibility.
One of such measures is to for individual media houses to make clear to the journalists working in their establishments what the standards are and to rigorously enforce those standards.  This will send a clear message to journalists that brazen acts of professional misconduct will not be tolerated and I believe this will lessen the occurrence of such cases.
Media establishments can do this by adopting a practice of including the Code of Ethics in the terms and conditions of employment of reporters and editors.  Such reporters and editors, in accepting the terms and conditions of the employment then undertake to abide by the Code of Ethics.  Where a breach of the Code of Ethics and therefore the terms of employment of the journalist or editor is established, it would attract disciplinary measures from the employer. 
Such a practice would also serve to create greater awareness among practitioners about the Code of Ethics and the standards to which they will be held.  My interaction with professional colleagues over the past several years reveals that a shockingly large number of journalists have never seen, much less read, the Code of Ethics for Nigerian Journalists.  I often wonder how they can be expected to comply with the standards if they do not even know what those standards are.
This problem needs to be seriously addressed because breaches of professional ethics and standards are also sometimes the result of ignorance among journalists rather than a deliberate desire to cause mischief.  We therefore need to find other ways of raising awareness within the media community about the applicable code of ethics.  Media managers should ensure that these professional standards are constantly referenced, regularly discussed and possibly taught in-house by more experienced reporters and editors.
It is also important that members of the public know and understand the standards that bind media professionals so that they can more effectively attempt to hold them to those standards.  The code of ethics should therefore be publicized through articles and commentaries and should be published in newspapers and magazines as well as on their websites.
The practice proposed above of inserting the code of ethics in the employment contracts of reporters and editors would also make it far easier and possibly more expedient for media owners and managers to exercise such disciplinary control over individual reporters and editors in their employment who are proven to have violated the Code of Ethics than the Ombudsman may be able to do.
Conclusion
The ideas contained in this paper are my thoughts on how we can make self-regulation in the media sector in Nigeria work.  They identify some of the critical principles we need to be aware of and the challenges we need to address. 
They are in no way prescriptive, although they draw from experiences that have worked elsewhere and take cognizance of international human rights standards and principles.
I thank you for your attention.
Status Nondisclosure, Major Challenge To HIV Control
Since 2016, the World Health Organisation (WHO) has recommended that all people living with HIV (PLHIV) be provided with Antiretroviral Therapy (ART); a prescription for controlling HIV, including children, adolescents, adults, pregnant and breastfeeding women, regardless of clinical status or CD4 cell count. Globally, about 27.5 million [26.5–27.7 million] people living with HIV received ART in 2020.
Health experts maintain that current Antiretrovirals (ARV) act mainly by antagonising various HIV enzymes necessary for viral replication. Regrettably, the major challenge facing most developing nations is nondisclosure of status when tested HIV-positive. From investigation in Nigeria, many are reluctant to undergo HIV tests, and when they eventually submitted, some that tested HIV-positive refused to open up for fear of stigmatisation.
Nondisclosure of status has continued to constitute a barrier in the fight to combat the spread of HIV and AIDS in Nigeria. The stigmatisation and discrimination that Persons Living With HIV (PLHIV) are subjected to after disclosure demands a national emergency for sensitisation. The way PLHIV are treated is critical and will always have adverse effects on other peoples' disposition to go for tests or disclose their status. And many people are guilty of the oversights and misconceptions.
For emphasis, to encourage HIV diagnosis and disclosure of status by people that tested HIV-positive, there are practical things to do towards helping a loved one who has been diagnosed with HIV. The first is initiating lively conversations instead of isolation. To talk and be available for open, honest conversations about HIV with the person who is diagnosed with HIV is pivotal considering that the person may not always want to talk about it. It is recommended that showing them that they are still the same person despite the status and that they are more than their diagnosis is important.
Second, listening attentively to understand their challenges to be able to offer possible support rather than being judgmental or hypercritical will add values. In fact, to unremittingly bolster them that HIV is a manageable health condition and that with ART therapy, it can be managed and help them to stay healthy and live long, and also help build them up. All that is requisite is to learn from it. Educate yourself about HIV: what it is, how it is transmitted, how it is treated, and how people can stay healthy while living with HIV. Having a solid understanding of HIV is tremendously a big step forward in supporting your loved ones as that will eliminate discrimination or stigmatisation against them.
Third, encourage treatment by health experts; knowing that some people who are freshly diagnosed may find it difficult to take the bold step to HIV treatment. Your support and assistance at this critical moment certainly will be helpful. By getting linked to HIV medical-care early, starting treatment with HIV drugs, adhering to medication, and staying in care, people with HIV can keep the virus under control, and prevent their HIV infection from progressing to AIDS. So, support medication adherence and find out possible areas to support PLHIV in establishing a medication routine and sticking to it.
Incontrovertibly, HIV/AIDS has become a global epidemic. According to UNICEF, about 320,000 children and adolescents were infected with HIV in 2019, and traced to one in every 100 seconds. In 2020, approximately 56-100 million people were infected with HIV globally with 36.3 million total deaths recorded on account of COVID-19 pandemic which obstructed HIV medications. In Nigeria, 20,695 children below nine years were newly infected with HIV in 2020 or one child in every 30 minutes. And about 30 percent of AIDS-related deaths in 2020 occurred in children. Data also shows that only about 3.5 percent of the 1,629,427 Nigerians receiving ART are children, revealing a big treatment gap.
Alarmingly, UNICEF Executive Director, Henrietta Fore, said, "Unless we ramp up efforts to resolve the inequalities driving the HIV epidemic, which are now exacerbated by COVID-19, we may see more children infected with HIV and more children losing their fight against AIDS".
Health specialists explained that HIV targets the immune system and weakens people's defense against many infections and some types of cancer that people with healthy immune systems can get rid of. As the virus destroys and impairs the function of immune cells, infected individuals gradually become immunodeficient. The immune function is typically measured by CD4 cell count.
CD4 cell count is a test that measures the number of CD4 cells in the blood. CD4 cells, also known as T cells, are white blood cells that fight infection and play an important role in the human immune system. The most advanced stage of HIV infection is acquired immunodeficiency syndrome (AIDS), which can take many years to develop, if not treated. AIDS is characterised by the development of certain cancers, infections or other severe long-term clinical manifestations. The symptoms of HIV vary depending on the stage of infection.
Last, but not the least, a key step to encourage disclosure of status when tested HIV-positive is to acknowledge with cheers. Always acknowledge, if someone has disclosed their HIV status to you to be trustworthy with their private health information. This builds their confidence to keep hope alive. Care is a potent tool. Ensure that the person is uplifted to a significant measure to prevent any regrets after disclosure. Essentially, reassure through words and actions, that their HIV status does not change your relationship or classification about them.
These steps will not only build confidence but will also encourage them on taking medications and, by extension, ardently motivate them to be part of the fight against the spread of HIV/AIDS. Again, it must be re-emphasised that HIV cannot be transmitted by handshakes, hugging, playing together or other casual contact except unprotected sexual intercourse, blood transfusion or percutaneous actions. This infers that the discrimination against PLHIV is uncalled for. Always bear in mind that their encounter is a stimulus needed to encourage newly diagnosed persons.
By: Carl Umegboro
Umegboro is a public affairs analyst.
Solving Soot Puzzle: Wike's Formula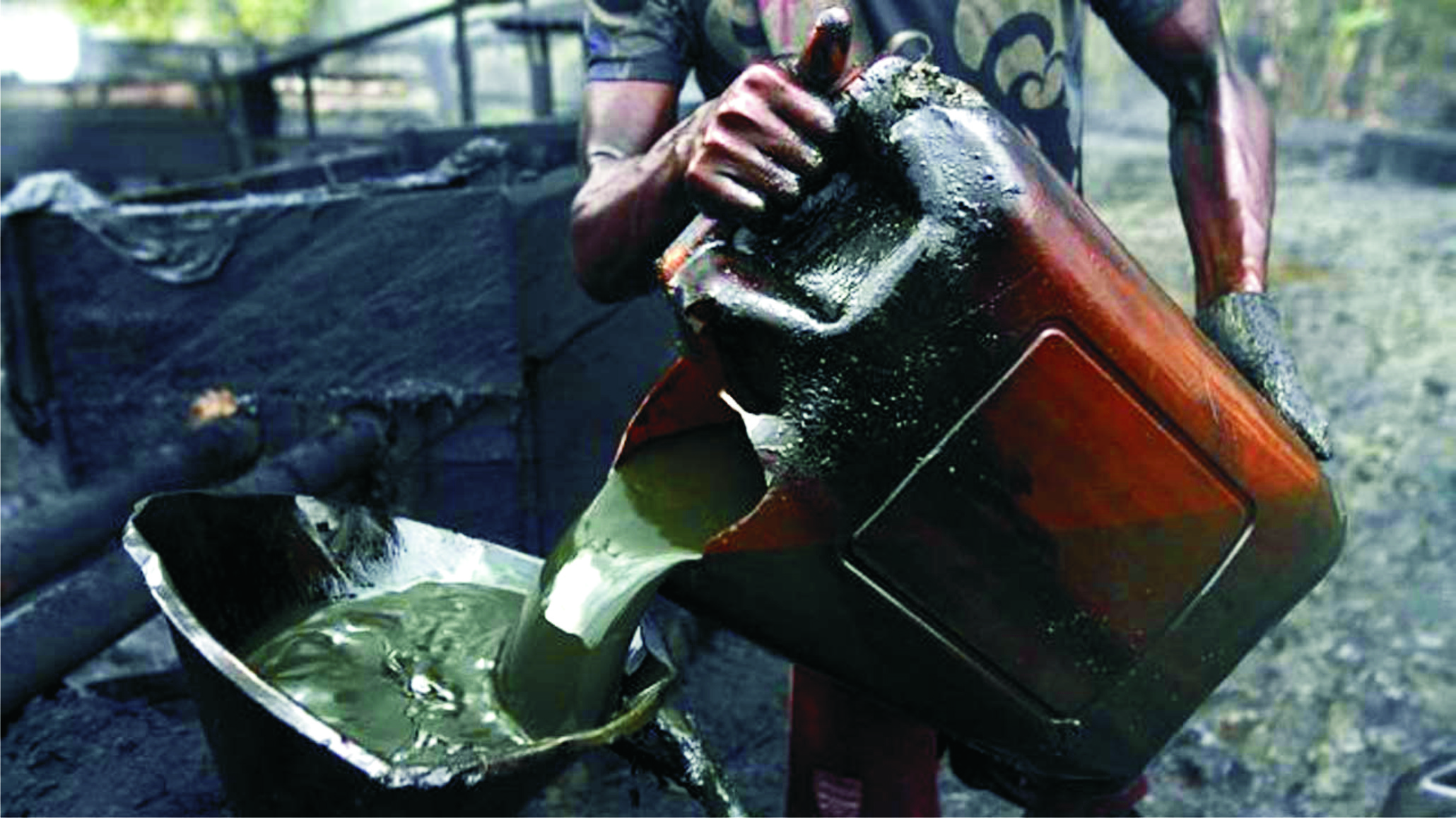 About 10 years ago, "black soot" had become synonymous with Rivers State and other oil-producing Niger Delta coastal communities including, Delta, Bayelsa, Akwa Ibom and Edo. "Black soot" was chronicled into the lexicon of oil-producing states and has remained part of their unwholesome experiences ever since.
Black soot does not emerge without cause. It is a consequence of the law of cause and effect. For every cause there must inevitably be a corresponding effect. So the presence of the black soot that is evident in coastal communities of all bearing states is a function of cause.
Black soot has been severally associated to illegal refining of petroleum products extracted from oil facilities in the oil bearing coastal communities.
The business which many people believe is second to none in profit generation is thriving unabated despite governments' policies to stem the ugly trend.
The negative impact of illegal refining of petroleum products is better imagined than experienced.
Take a trip to Kula, Ke, Bille, Andoni, Buguma and Soku  and other coastal communities where oil is being extracted by oil companies, you will discover much to your chagrin (if you are a conservationist) the unquantifiable devastation illegal oil bunkering and refining has done to the ecosystem of those communities.
The people who were hitherto, predominantly fishermen and or farmers are wallowing in abject poverty. The trend has reduced rural dwellers to destitutes and beggars depending on hospitality from multinationals and philanthropists.
Aquatic lives like fish, prawns, mudskippers, periwinkle and others which used to be the pride and characteristics of riverine communities are now extinct. The mangrove which constituted economic source and a habitat for the aquatic lives have literally and apparently withered because of oil spill and disposal of waste products of illegally refined crude oil extracted from the facilities of oil companies, into the river.
Though the waste is disposed at the point of production, the tide conveys it to a distance because of the networking and connectivity of rivers.
That is why the Rivers State Governor's declaration of 19 persons wanted in connection with Illegal refining of petroleum products and other related offences and the subsequent arrest, prosecution and remand of some of the suspected culprits, is seen as apt and a welcome development.
The governor had in his New Year message to the people of the State outlawed illegal refining of petroleum products and unveiled a taskforce to arrest defaulters no matter who is involved.
This renewed effort of the State Governor further lends credibility to his avowed commitment to end illegal refining of petroleum products which many people believe is the major cause of black soot.
The governor had also accused law enforcement agents, especially, the military of not only aiding and abetting but neck-deep into illegal bunkering. The recent startling revelation that a Divisional Police Officer (DPO) owns an illegal refinery in Rivers State vindicates Wike. He had also accused the federal government of not being sincere or making reasonable efforts to end the menace.
The Chairman of Emohua Local Government Area, Dr. Chidi Lloyd, and the people of the area had also protested against the perpetration of illegal bunkering. In fact, Lloyd had in a press briefing raised an alarm on the unscrupulous involvement of some military men in the illicit business which is tantamount to economic sabotage under Nigeria's extant laws.
These clarion condemnations are not mere cheap blackmail or insinuation that should be tagged figment of imagination, or taken with a pinch of salt, considering the profiles and social status of those denouncing those involved in the act. It is dispiriting that those who are statutorily obligated to protect oil facilities, the environment and arrest economic saboteurs are the perpetrators of the heinous acts and the hydra-headed monsters.
The pertinent questions one is constrained by the unwholesome trend to ask are: when did the commonwealth of the people become the exclusive right of a few? Why would the inordinate quest of a negligible few pose a threat to means of livelihood of majority of the people and mainstay of the nation's economy? Why would the Federal Government with her military resources fail to stop Illegal oil bunkering and refining of petroleum products? Why would the sanctity of human life be sacrificed on the altar of inordinate quest for wealth generation and materialism?
There is no gainsaying the fact that there seems to be more than what meets the eye in the clamours and agitations against illegal bunkering and refining of petroleum products even the Federal Government stance on it.
Somebody asked: if illegal bunkering and refining of petroleum products had stopped would the nation's refineries which are either in comatose or producing far below installed capacities, be able to meet the ever increasing consumers demand, especially for kerosene and diesel?
Would government at all levels be able to alleviate the unemployment that the stop on illegal bunkering would create?
As seemingly striking and articulate as the questions are, they lack substance and they cannot justify the havoc done to our environment, means of livelihood, economic mainstay.
Medical and health experts have also associated cardiovascular cases or respiratory challenges and cancer prevalent in recent times to polluted air  and water that people inhale and drink respectively, being the direct result of refining activities.
Therefore, the fight against illegal bunkering and refining of petroleum products must be collective. It should not be left in the hands of the State government alone.
Traditional rulers, community development committees, youth bodies should brace up to protect their environment and the means of livelihood our fathers bequeathed to us.
They should muster a strong will to reject financial hand-outs in compromise to environmental sanctity, that will impoverish the present and the unborn generation.
The time to rise in defence of the environment is now or else oil-bearing communities will be a shadow of themselves and writhe in economic squalor in the next two decades, when environmentalists and petroleum engineers speculate that crude oil will be in abeyance.
By: Igbiki Benibo
Clean Energy For Cleaner Earth
The modern world in the 21st century needs to jellyroll its old ways and practices that have caused environmental degradation, pollution, global warming, ozone layer depletion culminating in climate change. These ways and practices include greenhouse gases emissions, deforestation which is common in the Third World, air pollution from fossil fuels, desertification, etc; hence the need to embrace cleaner fuel, cleaner energy and cleaner environment.
The Earth is witnessing more natural disasters now than at any period of time occasioned by human factors and natural effects. Deforestation, caused by tree felling without replacement for the purpose of cooking or energy source which is still rampant in developing countries. There is also the melting of glaciers caused by increase in temperature that swells the volume of oceans and seas around the world. Heat wave is now in a greater magnitude in Europe, the Americas and North Africa as recent reports show than at any other time. It also includes the Tsunamis of 2011, especially the one hit Japan and other Islands in Asia, and the Fikushima nuclear disaster with so devastating effect.
The world should not forget in a hurry Hurricane Katrina of 2005 that caused unimaginable catastrophe to the people of USA. There had been some other disasters like typhoons and cyclones affecting the United States and Central America. Only recently, there were wildfires in Canada, the United States and parts of Europe, including Australia. Wildfires also devastated the Amazon forest in Brazil some years ago.
This year, countries like Germany, Belgium and parts of the Netherlands experienced heavy flooding with the water (flood) level reaching very high levels and causing terrible devastation to homes, business, schools, power lines and communication facilities. Also, there has been unusual torrential rainfall coupled with thunder storm/rainstorm leaving in its wake massive destruction of homes and livelihoods in Africa and Asia, particularly South East Asia, West Africa and Latin American countries.
The green house gases emissions which is most common in the advanced countries of the northern hemisphere sometimes described as high income nations, has contributed a lot to ozone layer depletion and global warming. And they are not doing much to cut back emissions level as agreed in the protocols adopted at the World Climate Convention of 1992 in Rio de Janeiro, Brazil, the Kyoto Climate Convention in Japan and other such conventions.
Declining green vegetation and inadequate forest resource in most of our urban and rural settlements due to urbanisation and massive construction of roads, buildings, dams and power stations and other harmful human activities as deforestation for different purposes have all contributed in no small measure to cause global warming and environmental degradation.
In this millennium, governments all over the world and humans have done much harm to the environment and the ecosystem than any other. Also to be blamed is the global dependence and use of fossil fuel for running the industries, machines and automobiles and to power homes and factories. Added to the above factor is the reluctance or unwillingness of governments to take a more pragmatic approach and action against harmful acts and practices that degrade the environment and pollute the air, atmosphere thereby contributing to ozone later depletion and climate change.
Worthy of mention is the action of the President Barak Obama administration of the United States who took a hard stand and came on heavily on the oil giant British Petroleum (BP) when they polluted the Gulf of Mexico from their negligence. He ordered them to clean up the environment, pay compensation for the damage and to stop all of their operations.
Our ecosystem, marine life, the wetlands, seas, oceans and rivers, the animals, insects, birds, microbes and micro-organisms, including the green vegetation would thrive well and better with cleaner environment. Any wonder the new paradigm is cleaner fuels, cleaner energy and cleaner environment. This new modern technology that has been embraced and put in use by some advanced countries of the world include wind energy, solar energy and gas-powered energy, nuclear energy etc.
The cleaner energy and cleaner fuels (also known as renewable energy) have come to stay and have done so much good to mitigate climate change, ozone layer depletion and global warming. This renewable energy is the energy for the future and the right way for the world to go. Environmental friendliness and respect for the rights of the environment will guarantee cleaner and healthier air/atmosphere with a safer and better ecosystem. Also, the bio-diversity will be preserved.
It was observed by an American scientific journal two decade ago, that 'a summer heat wave in western Europe killed 15,000 people in France, and it went further to state that, like other extreme climate events … it is expected to become more common'. Furthermore, it was observed that the strongest El Nino in 100 years that made global temperature spike occurred and in 2005 the temperature trend is on an upward rise.
These observations and quotes lend further buttress the reality and fact of global warming and the ozone layer depletion. As opined earlier, solar energy — one of the cleaner fuels and cleaner energy — is energy generated from the sun rays absorbed by a panel of photovoltaic cells and which can generate considerable amount of power when exposed to the sunlight and has capacity to store energy for long use even if there is no sunshine like when it is raining or so. This makes it very suitable for countries in the tropics where there is abundant sunshine all year round.
Also in parts of the world or countries that enjoy sunshine for some parts of the year. This solar energy is clean, safe, convenient, very reliable and environmentally friendly; likewise the wind energy, which is derived from windmills driven by the force of the wind and generates power by the force that drives the turbines to produce electricity. You can have many windmills in a location called wind farm, and their combined force can power a large town or city. Again this energy is clean, convenient, reliable safe and environmentally friendly.
Similarly, nuclear energy which is got from uranium can be used to generate electricity by a nuclear reactor that can power large towns, cities and industries. To generate electricity for peaceful purpose not for military purpose and you would need to get approval from the International Energy Agency (IEA). It is also a clean, reliable, convenient and environmental friendly mode of generating electricity.
Lastly, gas powered energy is another cleaner way and mode of generating power through driving electric motor-turbines by gas energy to produce electricity. This mode of energy and power is very reliable, clean and convenient. Additionally, our environment would be healthier, safer, even life expectancy and longevity in our communities and countries would be enhanced and better livelihoods or our means of sustenance would be guaranteed and protected. Since our ecosystem, atmosphere, seas, oceans, rivers, wetlands, vegetations and forests, animals, insects, and birds sustain life and existence.
There is a strong need to preserve nature, especially our endangered species. Most of these species are already going extinct. But if our forests are allowed to be what they are meant to be, our marine life, lands, microbes and micro-organism would thrive and have a friendly environment and habitat for a more sustainable planet. In Africa, and particularly the Niger Delta where there has been extensive exploration and production of petroleum, the environment has suffered extensive degradation and pollution which has increased global warming and ozone layer depletion. This has led to devastation of livelihoods, marine life and the ecosystem. And it needs proper and adequate remediation.
The world governments, leaders and international organisations must do more to mitigate climate change, ozone layer depletion and global warming. And of course, the Earth would be a better, happier and healthier planet if we go for cleaner fuels, cleaner energy and an environmentally friendlier globe.
By: Samson Ayooso
Ayooso wrote from Port Harcourt.