How N'Delta Could Benefit From 10% Oil Equity –Adviser
Plans by the Federal Government to cede 10 per cent of its shares in the Nigerian National Petroleum Corporation (NNPC) joint ventures with oil companies to oil producing communities, especially in the Niger Delta, has raised the question about its relevance to the volatile region.
 The Special Adviser to the President on Petroleum Matters, Dr Emmanuel Egbogah, gave hints last week that the payment of the equity would commence in 2010, and had urged the Niger Delta subregion to halt the disruption of oil production to enable them benefit maximally from this gesture.
  Though the benefit from the equity would have to wait until the Petroleum Industry Bill (PIB) is passed into law by the National Assembly, The Tide gathered that under this arrangement, oil producing communities would be entitled to 10 per cent of profits made by oil companies involved in the joint venture with the federal government annually.
  Such profit would be disbursed to the communities by a body which would hold the funds in Trust for the communities. Going by the PIB, the communities to benefit from the profits include town and villages where oil facilities are found, town and villages which provide access to the passage of facilities that are used for the exploration of oil and gas, and communities where there are oil wells.A source in the presidency told newsmen that, "the profit on every barrel of oil produced can be calculated for the sake of determining the amount that accrues to the communities. Oil producing communities would get their shares of the profit based on what roles they played in facilitating the production of oil. If a particular community engages in militancy and disrupts production, such a community would lose a part of their equity for the period that the production process was disrupted. That is why it is in their interest to facilitate oil production after the bill is passed."Under the provisions of the PIB, the Federal Government is actually to cede 19 per cent of its equity in the major oil companies. As 10 per cent of this figure will go to oil producing communities, the remaining 9 per cent shares will be taken to the stock market for shares purchase by Nigerians. The NNPC's shares in the joint ventures include Royal Dutch Shell (55%), Agip (60%), Texaco (60%) Chevron (60%), ExxonMobil (60%) and TotalFinaElf (60%).Commenting on the 10 percent equity, an economist and former financial advisor to the former Head of State General Sani Abacha, Alhaji Abubakar Abdulkadir said that the Federal Government has to be cautious on taking that decision.
How to improve PC aim in Warzone
When playing a multiplayer game, accuracy and speed are crucial, especially if you are playing a ranked match. Read on.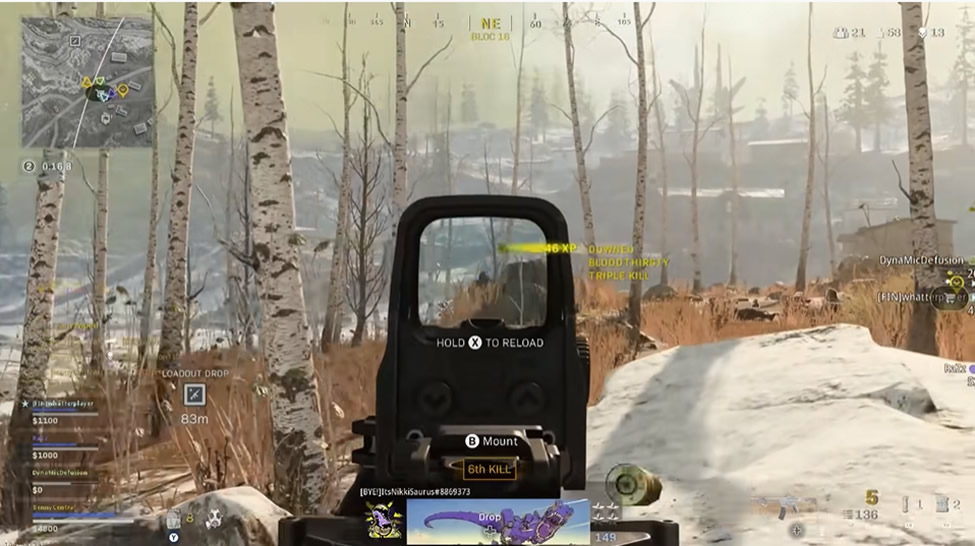 Whether you are a Warzone veteran or a fresh-faced recruit who badly wants to improve his KDA, we have tips that might be useful for you. The Battle Royale is incredibly competitive, and even the best players may struggle to win. While picking loadouts and meta weapons may help in the department of damage, they will not prove to be helpful if you do not level up the play's other aspects.
An area that is important to the performance of any FPD player is their ability to break into targets with the deadliest precision. Whether you are a dedicated console enthusiast or a stalwart PC player, you will want to upgrade your win rate in Warzone. So, let us help you with all the tips to improve your aims.
Reduce the sensitivity of your mouse
Warzone has a very fast-paced nature. You may feel tempted to play with higher sensitivity as you will zap onto other players within seconds. But, playing with higher sensitivities can make you more frustrated when it comes to landing those vital bodies and headshots.
According to the Warzone Hacks, try to lower your sensitivity value to a degree where you can knock off targets without overshooting. Switching to low controller/mouse sensitivity enables you to be a lot more accurate with shots. You can take down your foes with oodles of lease.
Lower the mouse's DPI
When it comes to managing the Warzone sensitivity, PC users have more control as they can lessen the DPI (dots per inch) linearly. If the mouse has no dedicated settings application, you can go ahead with DPI configuration via the Window Settings' Devices panel. After identifying the DPI settings of the mouse, adjust it to a lower value.
Pro FPS players configure a value of 800 DPI for their mouse and play with lesser sensitivity in-game. Pro players may use these settings, but that does not mean you have to copy them. Experiment with the DPI values and stick to the one that suits you perfectly. If lower sensitivities are troubling you, then try to lower the current settings gradually.
Aim at the height of the head
One lethal tool of Warzone is the headshot multiplier. It helps to kill quicker too. As an outcome, try to keep the gum targeted roughly where the head of the target is. Anybody reading this blog who has played Rainbow Six Siege, PUBG, Valorant, or CS GO will understand how valid this suggestion is.
Remember that the top FPS players stay ahead because they combine their fantastic knowledge and excellent aim in the game. These two things give them aimbot-like reflexes. Thus, use this technique so that you can take down your foes before they get time to react.
Download aim trainer
If you play Warzone on your PC, then the option of aim trainer will be available to you. This aim training software improves your aim significantly, but you have to maintain your patience levels high. Before you drop into Verdansk, warm up a little and take down the AI targets.
Use Correct Sight
Warzone features a wide array of optics for every gun. Hence, selecting the one for a task could be a challenge. Remember, there are just a handful of them that can be used. Some sights fall short because of high magnification, vision-impairing bulk, and lengthy ADS time. Thus, we recommend kitting the gun with blue-dot Holo Sight or VLK optic. Both these sights will offer you the most transparent image when taking the head or chest shots.
Do not have tunnel vision
While holding the angles can be advantageous, it can also cause a quick death if you are careless. Watching a map's single side or screen may feel tempting, especially if you have spotted something in peripheral vision. However, if you found nothing even after scouting the location for movements, we suggest checking the surroundings.
Conclusion
When aiming in Warzone from the PC, keep the chair's height relative to the desk's height. A lower or higher height will disturb your arm, and your aim may also suffer because of that. So, warm up before a match so that you can aim better.
Inflation Rate Falls To 16.63%  – NBS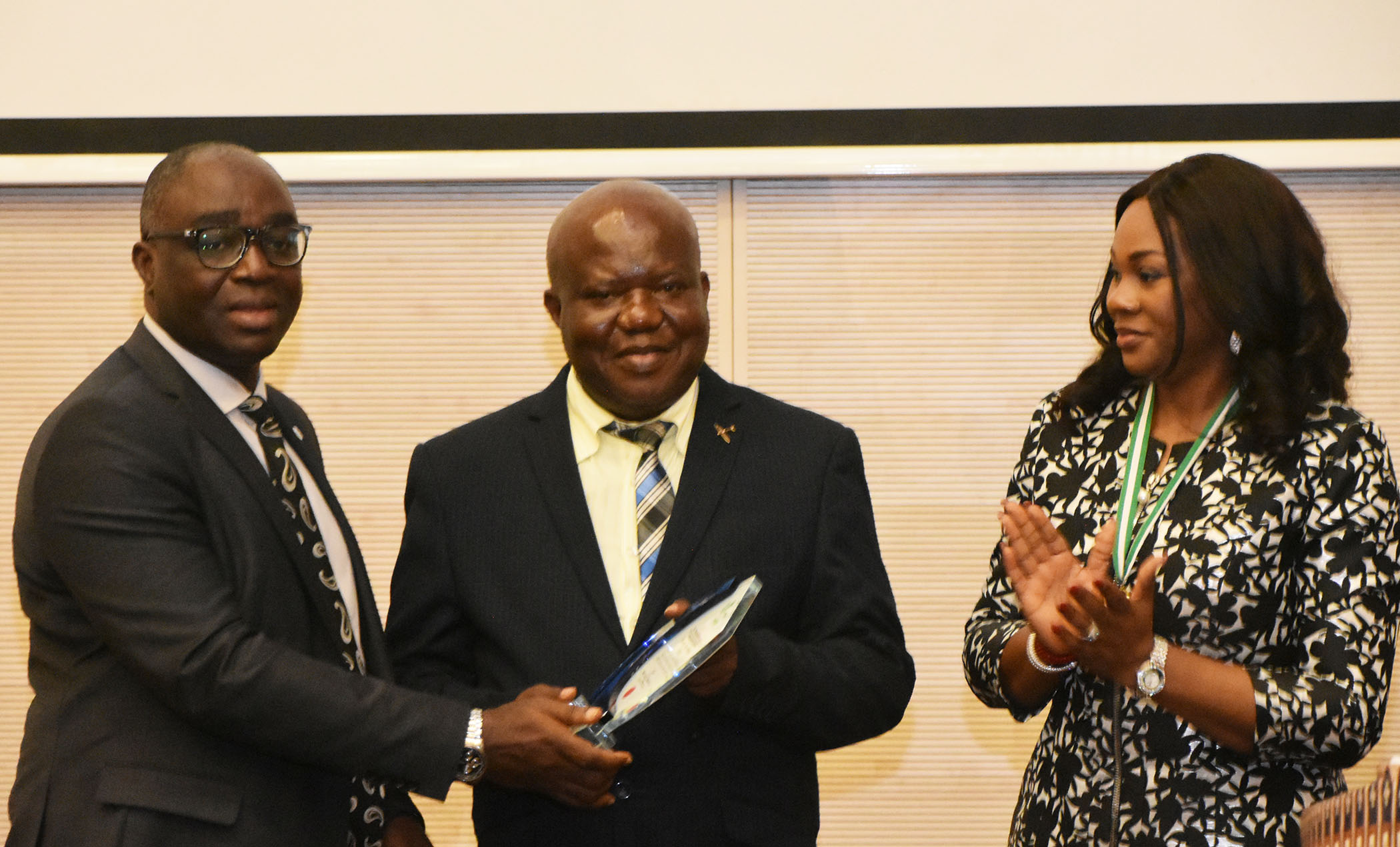 The rate of inflation in Nigeria has declined for the sixth consecutive month to 16.63 per cent in September, which is its lowest level since January this year, the National Bureau of Statistics (NBS) has said.
The Bureau, in its Consumer Price Index released on Friday, said the inflation rate fell by 0.38 per cent from 17.01 per cent in August.
The drop in headline inflation began in April when it fell to18.12 per cent from 18.17 per cent in March.
According to NBC, the urban inflation rate increased by 17.19 per cent (year-on-year) in September 2021 from 17.59 per cent recorded in August 2021, while the rural inflation rate increased by 16.08 per cent in September 2021 from 16.45 per cent in August 2021.
It said farm produce such as bread, cereals, cocoa, meat, coffee, tea and cocoa drove food inflation, fell to 19.57 per cent in September from 20.30 percent in August.
Other items that led to the rise in the composite food index in September included oils and fats, yam and other tubers, fish, potatoes, milk, cheese and egg.
"On month-on-month basis, the food sub-index increased by 1.26 per cent in September 2021, up by 0.20 per cent points from 1.06 per cent recorded in August 2021", the NBS stated.
 The Statistician-General of the Federation, Simon Harry, said the fall in the inflation rate signalled an improvement in government performance and more favourable economic conditions.
"The inflation rate in Nigeria has maintained a consecutive decline in year-on-year for a period of six consecutive months, starting from March 2021 to August 2021", he said.
By: Corlins Walter
5G Now At 97% Completion, As NCC Moves To Auction Spectrum
The Nigerian Communications Commission (NCC) has said that the plan for deployment of Fifth Generation technology in the country has gotten to 97 per cent. 
Executive Vice Chairman of NCC, Prof. Umar Danbatta, disclosed this at the annual African Tech Alliance Forum with the theme 'Embracing changes and digital transformation in the new normal'.
According to a statement titled 'NCC update on plans for 5G deployment' issued  by the NCC's Deputy Manager, Public Affairs, Kunle Azeez, the commission stated that some spectrum would be auctioned.
"Already, we are set for the auction of some spectrum slots in the 3.5GHz band. The other day, I was at the National Assembly, I informed the Senate that we were 95 per cent ready for 5G.
"Today as we speak, I am delighted to tell you that we are already at 97 per cent completion. 
"The committee set up to auction the spectrum has already developed an information memorandum which is already published for inputs and comments from all industry stakeholders.
"Prior to this, a 5G deployment plan was developed and we have since secured the Federal Government's approval", the commission stated.
The commission also explained that because of the Covid-19 pandemic, almost every means of communication became virtual, which led to an increase in network connectivity requirements as a result of unprecedented upsurge in internet traffic.
Danbatta added that even though the network infrastructure in the nation demonstrated some capacity to contain the surge in internet traffic, a lot of work was being done by the commission to boost network capacity, sensitise the public and ensure accessibility to affordable connectivity.
"Emerging technologies such as 5G, which NCC is driving aggressively in Nigeria, Internet of Things; Cloud Computing; Quantum Computing Augmented/Virtual Reality, and similar emerging technologies are playing a critical role in improving remote communication over the internet with great user experience.
"The NCC is committed to promoting this inevitable change and enhancing user experience through effective regulation of the telecoms sector", he stated.