Eaglet's Age Scandal; Adokiye Sticks To Gun
As dust is yet to settle over the age scandal rocking the Golden Eaglets, the man at the centre of the revelation, Adokiye Amiesimaka says he has his facts intact, insisting that Skipper Fortune Chukwudi is not eligible to play in the U-17 World Cup.
Adokiye, in his response to the widespread criticism that greeted his revelation, said the current article that is generating ripples is only one in a long list he has been writing, calling for sanity in the country's age-grade competitions."
I have written over 200 articles and even this one is part of a series that I started a few weeks ago, so how can anyone say I have not been speaking out?
"I recall clearly that during my time in Sharks, we played a friendly match against the Flying Eagles, who were camping in Port Harcourt in preparation for a qualifier, and Fortune Chukwudi was one of my prominent defenders then.
"In fairness to him, he looks as young now as he did then," Adokiye said.
Adokiye went on to accuse the football leadership of failing in their responsibilities to clean up age cheats from the football system.
"We should actually ask those in the leadership of sports why they have done nothing against this age-cheating thing," he said in kickoff.com."
They have consistently failed in their responsibility to ensure that we comply with the eligibility rules. Real U-17s should be in secondary school or just passing out, and not men who have been playing in the League for years."
Why can't they organise competitions to get these talented players to represent the country?" the former Green Eagles player queried.
However, in a face saving response to Adokiye's allegation, the Nigeria Football Federation, NFF yesterday expressed utter shock at the comments made by the former player about the Nigeria U-17 team.
The Acting General Secretary of NFF, Barrister Musa Amadu said:
"We are not claiming to be perfect, as that is a virtue that belongs to only the Almighty God. But Nigerians are aware of the efforts we made to ensure that we put forward a genuine team."The team underwent MRI scans at the National Hospital in Abuja and at the world famous Aspire Academy in Qatar, and is still being subjected to scans at the ongoing competition. But simply because he wants to destroy, Amiesimaka has gone out to 'invent'."We are not bothered. It is left for Nigerians to judge the kind of statements coming in the middle of a World Cup. We are only stunned that there are Nigerians who so passionately hate their own country, simply because they are not at the helm," said Barrister Amadu.
Amadu concluded: "We should learn to celebrate excellence some of the time, not trying to bring down other people all the time. Has Amiesimaka been obsessed with so much hatred for our successful players because he never played in the World Cup? It is possible."
It is a shame that people can take personal hatred and vendetta to the level that Amiesimaka has taken his own. We are shocked by his statements, particularly coming from a former international player, but we remain resolute and committed to lifting the image of Nigeria through football and refuse to be ruffled by such unpatriotic and silly comments."
"At a time that all Nigerians are happy with the team that we have put forward despite the odds, and the team's performance is making many people to talk about the strength and savvy of Nigerian football once again, the 'destroy-them- by-all-means' attitude of the likes of Amiesimaka is very strange."
Also, NFF Executive committee member, Taiwo Ogunjobi accused Adokiye of 'having an agenda' after the former Green Eagles winger claimed in his weekly column that Nigeria's Under-17 captain, Fortune Chukwudi is overage."
He is just looking for a way to discredit Nigerian football," Ogunjobi said. People like him, we know their plans. They are not after the interest of the country. They just want to discredit those who are there now so they can come in and take over."
Addressing the key question of Chukwudi's age, Ogunjobi reiterated that the player passed the MRI test, and not just once."
Regarding this set of players, we have the confidence that none of them is over aged," he said.

CAF Confed Cup: 'I knew I Was Going To Score'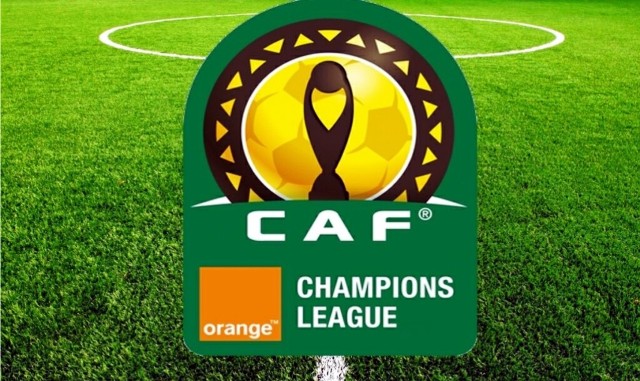 Striker Martins Usule has said he was sure of scoring after he came off the bench to net the winner as Enyimba pipped Ivorian side, San Pedro 1-0 last Sunday in Aba in continuation of the CAF Confederation Cup group phase.
His effort on 64 minutes, after he came on for Samson Obi early in the second half, ensured the two-time African champions bounced back to reckoning in the competition following their Match Day 1 loss to Morocco's Hassania Agadir away from home, a week earlier.
Speaking after the win against San Pedro in the former Katsina United star, which has now scored three goals in the CAF Confederation Cup this term, could not hide his excitement.
"Yeah, the victory makes me feel so happy because we went for a continental game; we lost in Morocco, coming back home and with the performance, I was very, very touched when I was on the bench when the game was not going on well," he said. "But after the game, the victory.
"And coming out of the bench to score the goal, it was a joyous thing for me.
"Before I came on, I had it in mind that whether I start the match or come in from the bench, I was going to score a goal."
Usule's solitary strike against San Pedro powered Enyimba to second place in Group D of the competition with 3 points from two matches, behind leaders Hassania Agadir, who have a perfect two wins from as many matches.

Reactions Trail Joshua's Win Against Ruiz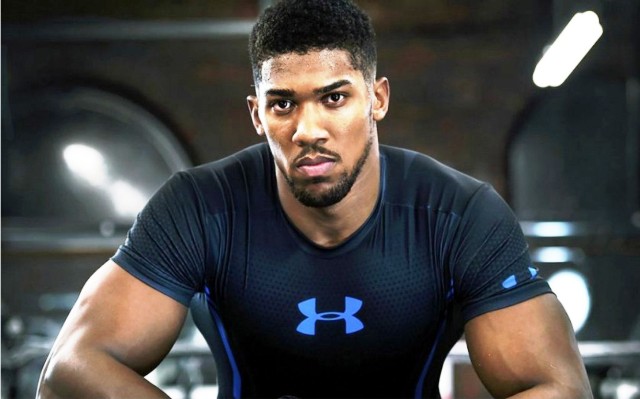 Anthony Joshua reclaiming his world boxing titles, as he beat  Andy Ruiz Jr in their second leg fight of the heavyweight champion last Saturday at Saudi Arabia has continued to get more reactions.
In his reactions, former Rivers State heavyweight champion, John Senibo, popularly known as "Big John" described Joshua as a game changer.
According to him, he knew Joshua was going to win the fight because knowing the mistakes he made in the first fight he was going to do something to correct them.
" We told him what to do because we knew he was going to fight with boiler. We told him to fight from outside range and he did," Senibo said.
He noted that a lot of people thought he would lose the fight, but those who watched the first fight knew that Joshua would carry the day.
Anthony Joshua lost to Ruiz in June this year, but reclaimed his titles with a unanimous points decision win.
The win saw Joshua reclaim the IBF, WBA and WBO titles, which made him two times world heavyweight champion.
The former state heavyweight champion urged Joshua to be focused if he wanted to be the modern day Muhammed Ali.
Also the head coach of Diobu United Boxing Club, Jasper Indakeme expressed happiness over Anthony Joshua victory saying that he has made Nigerians proud.
"I am delighted finally he has reclaimed his tittles back. He is a very good fighter and mentally strong," Indakeme said.
According to him, he suspected that Joshua trained very hard knowing what is at stake if he loses the second fight.
Also reacting, the former Rivers State middle weight champion (75kg), Comrade Wapaemi Willie Jos commended Joshua for winning in unanimous decisions.
"He should concentrate on how to do more in the game of professional boxing. I am so happy that he reclaimed his titles. He is a proud Nigerian, "he explained.
By: Kiadum Edookor

Enyimba's Midfielder Praises Teammates For Victory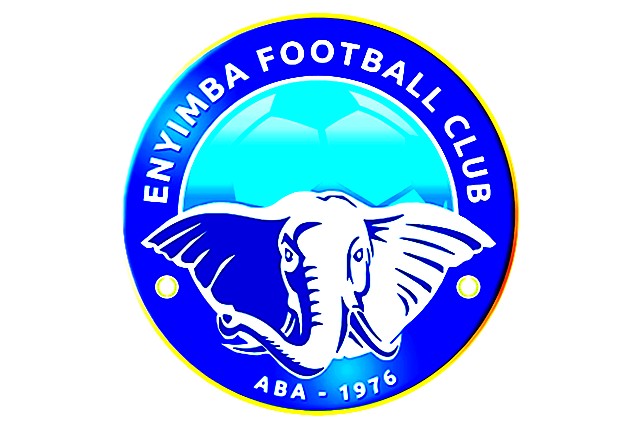 Enyimba's midfielder, Austine Oladapo, has heaped praises on the team after their hard fought win over San Pedro in Sunday's CAF Confederations Cup.
The Nigerian Champions laboured to a 1-0 win over their visitors at the Aba township stadium , courtesy of late goal from Martin Usule
Enyimba slumped to a 2-0 defeat to Morrocan side, Hassania Agadir, in their first group stage game , but the victory over San Pedro has put them in healthy position in the group.
In a exclusive interview with Tidesport source, Oladapo said the boys were pleased to get the much needed win.
"We are happy with the three points, that's the important thing , because a draw at home would have been a disaster,"
He added that: "San Pedro are good side, they gave us alot of problems, but thank God that we find solutions to every question they ask", Oladapo said.
The former Gombe United player concluded that , the aim of the club is to win the competition for Nigerians.