Nigeria and the Unemployment Monster
One major problem that has almost assumed an incurable status in Nigeria today is unemployment. It is next to corruption in terms of its pervasiveness. Ironically, while corruption is most rampant among the rich and the powerful, unemployment is dearly rooted among the impoverished and ordinary Nigerians. A recent United Nations statistics show that only about five per cent of fresh Nigerian graduates are able to secure good jobs after the National Youth Service, while about 15 per cent make do with jobs that could hardly earn them a good living. The remaining 80 per cent are said to be in unemployment market, with no job to make a living. Unlike in the heyday of the oil boom when university graduates were hot cakes in the labour market, when holders of mere secondary school certificates and teachers training colleges were toasts of many employers of labour, unemployment situation in Nigeria today leaves much to be desired. Everywhere you go to in the country, the story is the same, with the preponderance of "No vacancy" strategically and conspicuously placed at the entrance gates of companies. The metropolitan cities are the most affected. Just as the economic vagaries have made cities and states in the country a Mecca of some sorts for destitutes and beggars, the toll of unemployment has made many fresh Nigerian graduates relocate from their immediate environments to some cities like Abuja, Lagos and Port Harcourt considered to be more economically viable. Lately, however, these so-called lands of fortune have also developed a taloon to kill, with many young graduates roaming about the streets in search of jobs that do not exist. Take the case of Richard Musa for example. The expectation of getting a good job made him leave his home town in Plateau State for Lagos. After graduating in mechanical Engineering from Ahmadu Bello University (ABU), Zaria, with second class upper division in 2005. .Musa was lucky to secure a job with an engineering ompany where he had his National Youth Service Corp. In 2007, however, the 28 year-old graduate was hit by mass retrenchment in his company and has since then been thrown into the labour market. Musa's ordeal is just a tip of the ice-berg compared to many others. For example, Tessy Gboelo is a holder of the Higher National Diploma (HND) in marketing from the Institute of Management and Technology (IMT), Enugu. After her National Youth Service in Port Harcourt in 2005, she went for her masters degree in Business Administration to enable her survive the discrimination against HND certificates by some employers. On her return to Port Harcourt last year, Tessy joined a marketing company as a sales girl where she was receiving the commission of her sales as monthly salary. Sadly, her company folded up early this year and the 32 year-old orphan with two younger ones to fend for had to depend on friends and relations for survival. The situation is even worse in Abuja considered to be the capital of Nigeria. Unlike other cities in the country where the living standard is relatively bearable for the average income earner, Abuja is a 'no go area' for the unemployed. Today, getting a job to keep body and soul together is like searching for oasis in the desert. Young graduates are the most affected. The employment situation in the country has made many of them to take to menial jobs. While a large number of them have even taken to some criminal activities like kidnapping, armed robbery female prostitution, touting and political thuggery etc. For instance, the Rivers State governor, Hon Chibuike Amaechi, and his deputy, Engineer Tele Ikuru recently admitted that lack of gainful employment was a major factor responsible for some kidnapping activities in the Niger Delta. But how did Nigeria come about this ugly situation called unemployment, considering the fact that in the 1970's, companies were the ones looking for people to employ? This was the contention of Mr Lateef Aminu, the operation manager of the First Island Bank, Bori branch. He argued that the ugly trend of unemployment could be blamed on poverty of leadership in Nigeria. According to him, since the Second Republic when Nigeria has been having the problem of poor leadership, the country's once buoyant economy has been in the doldrums. "With the economy getting worse, many companies began to fold up, while the surviving ones could only employ an insignificant number of the population. Pathetically, those at the helm of the nation's affairs, rather than establishing more companies and creating more jobs were merely exploiting their offices to amass wealth at the expenses of the downtrodden masses," Aminu said. Mrs Nancy Amadi, an accountant, could not agree less. She rgued that the resources available in the country, if managed well, are enough to provide jobs for all eligible Nigerians. But Nigeria she said is experiencing this hardship due to poor leadership and corruption. Meanwhile, many people have also blamed the problem of unemployment in Nigeria on the economy depression which has made it difficult for the existing companies to absorb more employees. They argued that due to economic quagmire that has rendered many companies nonviable, many companies have decided to employ the services of the computers which now reduce the number of labour to be employed. With this pathetic situation, what then is the solution to this hydra-headed monster called unemployment in Nigeria? Is there any end to this unemployment saga? These are some of the questions begging for urgent answers from all the three tiers of government in Nigeria. Boye Salau
Fishing Out The Ritualists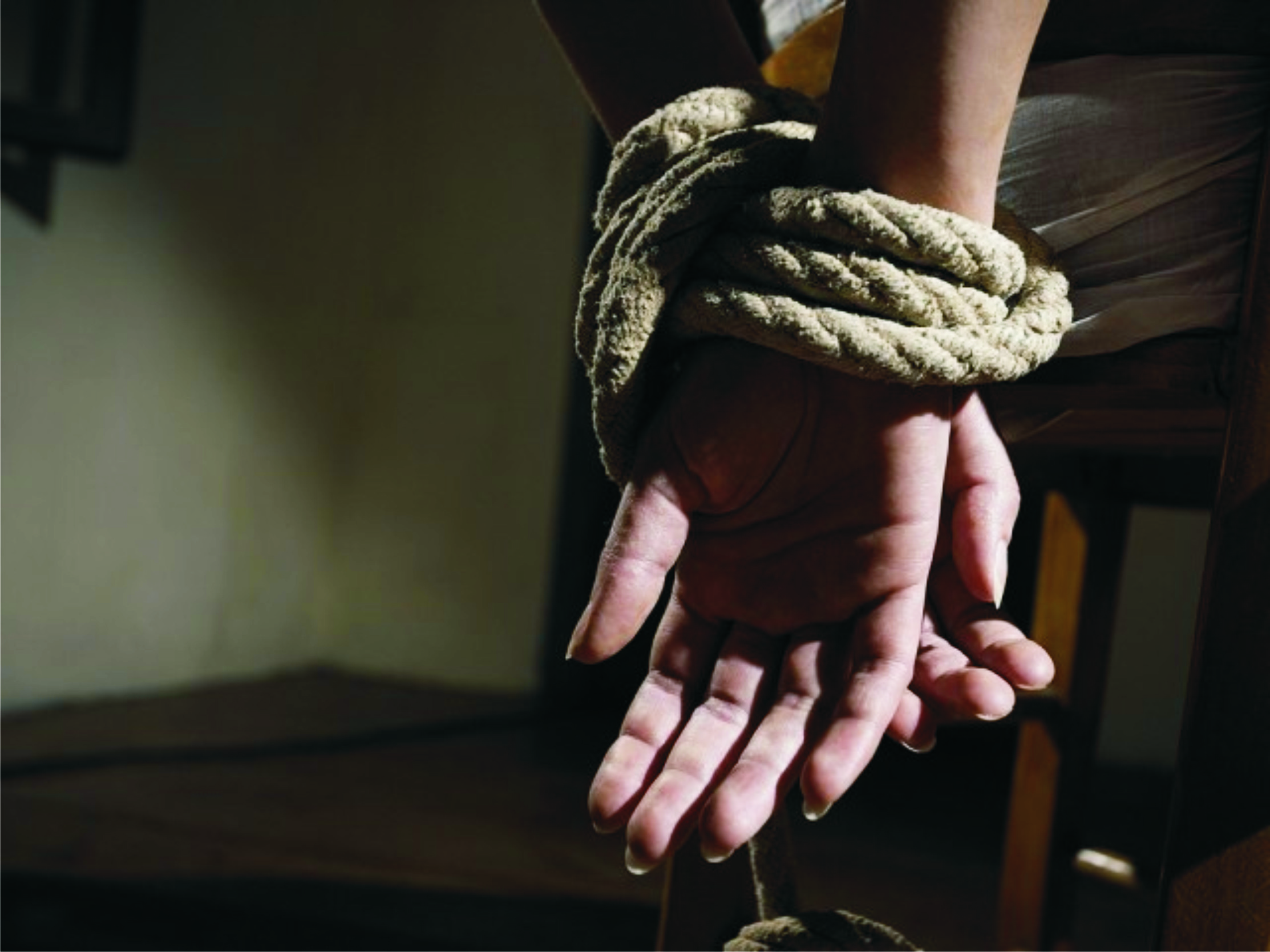 It would be obvious to a growing number of Nigerians by now that much of the violent crimes in the country, from murder to kidnapping and armed robberies, have much to do with some fetish rituals. A most recent case of car-snatchers in Eleme axis of Rivers State can be used as an example, because there was a confession pointing towards working in collaboration with witch-doctors. Ritual murder of a young girl by an undergraduate student also pointed towards the involvement of a ritualist and sponsor as accomplices.
Witch-doctors and ritualists go far beyond what an average Nigerian would know. Without being uncharitable or alarmist, there is a need to look into the activities of numerous religious sects operating as visionary and exercise ministries. To say the least, there are witch-doctors and ritualist, using religious applications as platforms of operation. Was there not a case of a "clergyman" and "after-birth placenta pepper soup"?
Investigations into the exploits of witch-doctors and various brands of ritualists, in relation to their associations with criminal groups, reveal shocking details. The first issue has to do with a propensity to acquire some power, coupled with an illusion of invincibility. In agberolingo such power of invincibility is known as "Odeshi". Unfortunately, those exploring and promising such extra-normal power engage in a number of activities whose end-results they know nothing about.
But they go on, heedlessly!
Those who heedlessly explore the psychic world without knowing its nature expose themselves and other people to serious dangers, one of which is the possibility of insanity. Thus, toying with psychic power, for political, economic, religious or criminal purposes, usually lead to unpleasant end. Actually there are centres of energy of various natures which anyone can make contact with, but the rule is that only the pure can reach-out to what is pure or noble.
At best, what witch-doctors, ritualists and other impudent explorers of the psychic world encounter and deal with are usually inferior and dark energy centres. Fascination with what is unusual and curious cause many gullible people to be carried away by the illusory nature of the psychic world. One rule is sure over there, namely: There is no free meal, neither can anyone get what he is not qualified to get. The only thing easy to get is illusion or clouding of consciousness.
Therefore, dabblers into the psychic world for whatever purposes, do a great deal of harm to themselves and others too. When those who do so are clergy men and women, there is the possibility of dragging the image of religion into the mud. Serious seekers of the light of truth do not associate with juggling fiends of the psychic world, because no wise person would go for mud when gold is not far to fetch. One has to know the differences and values.
There is a need to suggest that stricter regulations be placed on establishment of religious houses as well as proselytism. Possibly, preachers and operators of all visionary, miracle and healing ministries should be licensed, inspected and subjected to regular audit. As for various categories of witch-doctors, ritualists often mentioned by criminal gangs as their accomplices or consultants, they should be prosecuted. They are known to demand for human parts, including placenta of nursing mothers taken immediately after delivery. If there is no demand for human parts, then, there would not be ritual murder for the purpose of obtaining such parts. Similarly, the murderers are merely killer agents for faceless monsters who believe in money and power as chief goals in life. Quite often such monsters are rarely accessible or prosecuted.
The illusion of wanting to get something without paying an equivalent price for it is an issue which all stakeholders in human development process must jointly emphasize at every opportunity. Similarly the fact that dark and impure forces thrive where people hold such illusions about life is a reality which explains the sad rate of spread of evil propensities. Of the laws governing life hardly is there any which stipulates that anyone can get away with any wrong doing, not even when a visionary, exorcist or a marabout claims that such law can be annulled. People are simply gullible.
Arising from the illusion that natural laws can be annulled by those who claim to have a power to do so, may gullible people rush to those who make such claims? While we may not be able to stop anyone or groups of persons from making claims about possession of unique powers, those making such claims should be licensed and taxed as they operate. Authentification and verification of such claims would also be necessary before they become legal for public patronage.
A great deal of harm had been done by dabblers, intruders and fake practitioners in every sphere of human activities. In the case of the unseen and known, there is a need to protect the gullible public from harms which can arise from such charlatans. While the laws prescribe freedom of belief and association, there should be strict provisions to checkmate extremities and abuses. Such extremities and abuses include disturbing and noisy nocturnal ritual and hallucinations under the name of freedom of worship. Ban on noisy worship is necessary.
Undoubtedly, activities of ritualists which include witch-doctors, marabouts, religious and cult groups, who engage in various orgies, are going into extremities that should be put under control. The current hard and difficult times in the country should not be a licence for ritualists to exploit the gullible masses to practise their trade for a fee. Some demand weird items for exorcism.
More importantly, the police should intensify activities in this direction by fishing out ritualists of the criminal hue and place a check on other groups to ensure that the public remains protected. Despite the difficult nature of such a task, ritualists of all kinds pose real dangers to society.
Bright Amirize
Border Closure: What Gain For Agric Sector?
It's been three months since the Federal Government shut the major land borders in a bid to check smuggling of goods, especially rice, light arms and other contraband items from neighbouring countries into Nigeria. Government had explained that the action was taken to strengthen the nation's security, protect its economic interests and grow the agricultural sector, especially in the area of rice production.
Last Monday, the Federal Government, through the Minister of Foreign Affairs, Mr. Geoffrey Onyeama, insisted that the borders will remain closed until the neighbouring countries are ready to play by the ECOWAS rules.
He gave conditions for the reopening of the borders which include: "There should be no modification whatsoever to the packaging on those goods imported into an ECOWAS member-state destined for Nigeria; so, with the original packaging they must be escorted from the port directly and transferred to the Nigerian Customs Service; for goods predominantly produced in ECOWAS member-states, the rules of origin must be certified, so we have to avoid any possibilities of dumping; so, if goods are produced in ECOWAS member-states, those goods must be in majority produced in those countries or if they are coming from outside ECOWAS the value addition made by an ECOWAS country must be over 30 per cent."
Going by the diplomatic tussles these conditions might generate between Nigeria and other West African countries that may not accept them or may come up with their own conditions of doing business with the country, some have opined that the reopening of the borders might not be in sight. Expectedly, some have condemned the extended border closure, saying it will continue to hurt businesses, especially the small and medium enterprises, leading to more hardship in the nation.
Many other groups and individuals have, however, thrown their weight behind the federal government's action, maintaining that it is in the interest of the nation. Prominent among the last group are Nigerian farmers and those in agro industries. Rice farmers across the country have reportedly been commending the federal government, saying the border closure is the best decision President Mohammadu Buhari's administration has taken.
Alhaji Faruk Rabi'u, chairman of All Farmers Association of Nigeria (AFAN), Kano State chapter, told newsmen that, "The border closure is a clear indication that the Federal Government is ready to boost agricultural production by insisting on the patronage of the home products.
"With this development, farmers will have more confidence that their products will be patronized. Therefore, they can invest more on their farms because they know that, after harvesting, their farm products will be sold".
"If we continue to import rice, despite the fact that the locally produced one is the best for our health, people will continue to buy it," he insisted.
In the views of a former Director, National Cereals Research Institute (NCRI), Badeggi, Niger State, Dr Mark Ukwungwu, despite the fact that Nigeria is not yet self sufficient in rice production, there are many gains associated with the border closure. He itemized them: – the rice value chain (production, processing, and marketing) will become more vibrant; it will generate employment opportunities; more land areas will be opened up for rice production;  the citizens will be consuming fresh home-grown rice rather than expired rice from Asia.
He suggested that to sustain these gains, government and stakeholders have to boost the agricultural industry in the following ways: offering of grants; granting loans at cheap interest rates; encourage funding from foreign agencies; revamping irrigation systems so that two cycles of rice could be grown in  a year; invest in research and extension services; stakeholders should also invest and innovate in the rice sector; example, the innovative partnership between the Governments of Lagos and Kebbi States which gave birth to LAKE Rice in 2016.
While he encouraged Nigerians to patiently bear the attendant shock, pains and hardships of the border closure, which he said will fizzle out gradually, Ukwungwu advised that "the closure should not be for long. Rather the agencies involved in manning the borders should be more alive to their responsibilities to ensure that smuggling is at the barest minimum."
In the opinion of the Research fellow/ Scientist, Cocoa Research Institute of Nigeria, Ibadan, Dr Uche Asogwa, the agricultural sector and the nation in general stands to gain immensely from the border closure if effectively and efficiently managed. He said though the action was taken in a rush by the federal government, without any prior notice to stakeholders, it was long overdue, given the enormity of what goes on at the borders.
According to the research fellow, "the neighbouring countries have shown flagrant disobedience to all the protocols of the ECOWAS treaty and trade agreements. The continuous influx of these agricultural produces and processed products, if not properly checked, will stifle our local produces/products. The local farms and industries were at the receiving end before now. But thanks to the border closure, we have no other choice now than to think Nigeria and patronize the locally grown and processed foods. With this high level of patriotism, the farmers will be encouraged to produce more, knowing full well that there will be market for their produce as the competing alternative will now have to come into the country through proper channels"
He stated that beyond the border closure government and stakeholders should take all necessary steps towards improving the agricultural sector and achieving food sufficiency for the nation. Some of the measures include: granting tax holiday to local farms and related agricultural businesses operating in the country; giving incentives in terms of loans and inputs to real farmers, not political farmers; provision of basic infrastructural (roads, power, healthcare and water) to the rural communities to minimize rural-urban migration; capacity building of farmers, especially unemployed graduates, to take up farming as a profession; resuscitation of all existing farm settlements and establishment of new ones; reorientation of Nigerian citizens to drop our newly acquired tastes for foreign foods and embrace consumption of our local foods.
Asogwa said there should be no going back on the borders closure until they are sanitized and the rate of smuggling activities and illicit business going on at the various land borders are curbed. He added that "we should take cue from China and other notable countries that shut down their borders for years so as to grow their local economies to enviable heights."
Another respondent, Mrs Blessing Lerabari, a Port Harcourt-based farmer, expressed her pleasure over the border closure, saying that the action will help farmers to reap from their sweat. She agreed with the previous respondents that there is no way a country of about 200 million people, and a projected population of 400m by 2050, blessed with large, fertile land, will continue to depend on other countries for its day-to-day needs.
She noted that a lot has been said about the need to diversify Nigeria's economy, making it less dependent on oil by promoting agriculture and the best way to succeed is proper manning of our numerous porous borders.
Lerabari, however, regretted that some Customs officials and other bodies saddled with the responsibility of enforcing the law on contraband goods are so corrupt and selfish that they collect bribe from the smugglers and allow these goods into the country, not minding the harm that it will cause the nation and the people.
She suggested that for the border closure objectives to be realized, the problem of corruption which has eaten deep into the fabric of the nation must be sincerely tackled headlong.
"It is this same corruption that has made some greedy, selfish people to mop up the local rice in our various communities, causing artificial scarcity of the food item and hike in its price. So the authorities have to look into it and ensure adequate price control of goods so that some greedy merchants will not be milking the poor people to their own advantage".
Calista Ezeaku
On Unicameral NASS And Governance Cost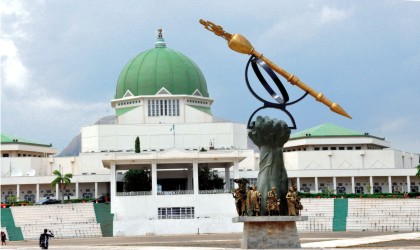 Although the heavy cost of maintaining Nigeria's 469 federal lawmakers has always been a source of concern, "sitting politicians'' have joined in the campaign for the reduction of the number of federal legislators.
In fact, one of the converts even suggested the scrapping of the Senate as, according to him, it is the House of Representatives that represents.
The converts: Governor Kayode Fayemi of Ekiti State Sen. Rochas Okorocha, former governor of Imo State and Chief Osita Chidoka, former Minister of Aviation, made their suggestions at different fora.
Chidoka who advocates for a unicameral legislature, made the suggestion after President Muhammadu Buhari presented the 2020 budget.
"In Nigeria, we need a unicameral legislature with six members each from the 36 states and two members from FCT.
"The legislature with 218 members will be less than 50 per cent of current members and term limit of three terms.
"The 2020 budget for the National Assembly (NASS) is N125bn, higher than the combined budget of Education N48 billion (excluding UBEC and TETFUND), Health N46 billion and Social Investment N30 billion.
"Reducing National Assembly members by half will provide over N60 billion annually for the social sector, that will be N600 billion over 10 years."
Chidoka said the new National Assembly would be both efficient and economical.
He described the budget of N125 billion for the National Assembly as "hugely extravagant," in an economy adjudged to have over 100 million poor people with gross infrastructure deficit.
The former aviation minister said that funds saved from the contraction would be available for investment on policies and projects that would serve the common interest of the greater number of the population.
On his part, Fayemi advocated for the scrapping of the Senate in order to save cost and reduce financial burden on the government.
He also advocated for the adoption of Stephen Orosaye's report which recommended the merging of federal government's agencies that perform similar functions.
Fayemi said the type of legislative system that would be more productive for Nigeria in this current economic situation is a unicameral legislature.
"As it stands, the country's legislative arm consisting of 109 Senate members and a 360-member House of Representatives, on yearly basis gulps millions of Naira.
"We do need to look at the size of government in Nigeria, and I am an advocate for a unicameral legislature.
"What we really need is the House of Representatives because that is what represents.
"You have three senators from little Ekiti and you have three senators from Lagos State, I guess the principle is not proportionality, but that if you are a state, you get it automatically.
"But I think that we can do away with that. There are several things that we can do away within the government," he said.
Okorocha, the immediate past governor of Imo, now the senator representing Imo West, on his part, called for reduction in the number of federal lawmakers representing a state.
He suggested that a senator and three members of House of Representatives should represent each state.
"I want one senator and three House of Representatives members per state, which will cut expenses.
"A senator and three House of Representatives members can do what many have been doing.''
He said that the reduction in the number of representatives from the states would help cut cost and ensure effective representation.
While advocating for ways to cut cost and ensure effective representation, Okorocha said he would sponsor a bill that would seek for the reduction of the number of senators and House of Representatives members for each state.
The Conference of Nigeria Political Parties (CNPP), has endorsed the suggestions for the reduction of the number of federal lawmakers.
CNPP, via a statement from its Secretary-General, Willy Ezugwu, said Okorocha spoke the truth concerning the need to reduce cost of running the National Assembly.
"The former governor simply told Nigerians the truth when he said what three senators from a state can do; one lawmaker is capable of handling the same.
"Like Sen. Okorocha asked, what is too sacrosanct that senators and House of Representatives members are doing that only a senator per state cannot do?''
Also, two professors of political science at the University of Nigeria, Nsukka (UNN), Jonah Onuoha and Aloysius Okolie, agreed with the advocates for unicameral legislature, which they reiterated would reduce the cost of governance.
Onuoha, who is the Head,  Department of Political Science, said bicameral legislative system is not cost effective, especially in a country like Nigeria, where federal lawmakers receive bogus salaries and allowances.
"It takes huge amount of money to maintain bicameral legislative system, especially in a country like Nigeria where federal lawmakers receive bogus salaries and allowances monthly.
"Bicameral legislative system is not only costly but delays legislative processes of passing bill into law, since the bill will pass through the two chambers.''
Onuoha, who is also the Director of American Studies in UNN, urged the country to adopt unicameral legislative system as it is cost effective.
"If the country settles for unicameral, the extra money it could have spent in paying salaries, allowances and maintaining the two  chambers which runs into billions can be used to carry out capital projects," he said.
He said if the country insisted on running bicameral legislative system, the number of lawmakers should be reduced.
Aloysius Okolie in his contribution said that it was as a result of bicameral legislative system that every year the budgetary allocation to the National Assembly had remained the highest.
"I subscribe to opinions in some quarters that the country should adopt unicameral legislative system as it will reduce the cost of running government as well as quicken legislative processes.
"The country is spending much to pay salaries, allowances and maintaining the two chambers — 109 senators and 360-members of House of Representatives,'' he said.
Okolie, former chairman, Academic Staff Union of Universities, UNN branch, also said that as part of measures to reduce cost of running the government, the country should return to the regional structure.
"If we have one federal parliament and one regional parliament in each of the six geo-political zones, it will go a long way in cutting down cost of running the government," Okolie said.
However, a legal practitioner, Mr Dele Igbinedion, said that people should not clamour for unicameral legislature just for cutting cost, adding that the issue is not whether or not a bicameral legislature is good or bad.
"I believe the bicameral system should remain because it has been proven to be sustainable and necessary. The process of law making is a very serious business which cannot start and end within a short time.
"The problem with the unicameral system which we have at the state level is that a bill can be introduced and passed the same day and sent to the governor for assent.
"This is not the case in the National Assembly; the two chambers must meet and possibly form a joint committee to look at the bill before sending it for presidential assent.
"The rigorous process a piece of legislation has to pass through forms part of the beauty of democracy.
"I think Nigerians should stop looking at the legislature each time there is a slight challenge and asking if we really need that arm of government.
"The judiciary often doesn't respond to executive excesses, except there is a case it initiates, but in the legislature, a member can raise it as a matter of urgent public importance, national importance or ethics and privileges, and the attention of the parliament can be brought to it.''
Apparently, Igbinedion was surmising that many state assemblies have become rubber stamps because the governors could easily "conquer'' them, because it is only a single chamber.
Stakeholders say that unicameral and bicameral legislature have their advantages, but the country should settle for an option that cuts costs and wastages.
Ukoh writes for the News Agency of Nigeria.
Obike Ukoh