Ivory Coast Seeking To Break New W/Cup Ground S/Africa 2010
When Ivory Coast crashed out of the 2006 World Cup at the earliest possible stage, coach Henri Michel had but one lament – 'the only thing we lack is experience'.
Placed in a daunting group with Argentina, Holland and Serbia & Montenegro, the Ivorians played exciting football while holding their own but their rawness cost them dearly.
In every game in Germany, the Elephants trailed 2-0 before half-time – and ended up losing 2-1 twice, but, more impressively, winning one.
The 3-2 defeat of Serbia & Montenegro in Munich was memorable, courageous and, surprisingly, the first time since 1982 that a World Cup side trailing by two goals had won.
Having followed the Ivorians and their orange-clad fans across Germany one remembered thinking, upon their exit, how vital it was that arguably Africa's best side at the finals returned in 2010.
The likes of Didier Drogba, Kolo Toure and Emmanuel Eboue now have that priceless experience and, crucially, roughly two-thirds of the squad that were in Germany will be in South Africa.
"With [our 2006] experience, it will be possible to do much better," says Yaya Toure, an Olympiakos player in 2006 but now a finely-settled cog for all-conquering Barcelona.
"Perhaps we can make the quarter-finals, and then semi-finals – this is something we can achieve," added Kolo's younger brother.
The Elephants are packing their trunks for South Africa following the 1-1 draw in Malawi in the last qualifier, with captain and top scorer Drogba fittingly grabbing the decisive goal (his fifth of the campaign).
Yet after winning their opening four Group E matches, beating Malawi, Guinea and main rivals Burkina Faso home and away, qualification had never been in doubt.
Especially since Valil Halilhodzic's side has stayed unbeaten in 15 matches since losing in Japan in May 2008, the very month the Bosnian coach took charge.
And though three of the continent's six places at the World Cup are still undecided, many are tipping the Elephants to find fruitful grazing on African soil next year.
"To make it to the final will not be easy because there are great teams like Brazil and Germany who have won the World Cup for many years," says Drogba, the team's figurehead.
"But my team-mates and I want to make history and change the way the world sees African football. I hope we'll be the team that is going to go to the final and win the competition."
Even on home turf, this is a major ask for any African nation but one senses the Elephants will be ready for all-comers, tricky group or not, in South Africa.
For these challengers have a quality few of their continental rivals possess: strength in nearly every position.
Up front, Drogba and Salomon Kalou lead the line, with Boubacar Sanogo (St Etienne), Sekou Cisse (Feyenoord) waiting in the wings – as must Lille's emerging 22-year-old playmaker Gervinho.
Midfield finds Seville's Didier Zokora, magnificent in Germany, holding alongside Yaya Toure with tiny Marseille man Bakary Kone who also shone in 2006, Abdul-Kader Keita (Galatasaray) and Romaric (Seville) all hoping for first pick on the flanks.
In defence, Kolo Toure's regular partner Abdoulaye Meite has recently been replaced by Olympic captain Sol Bamba, with Arthur 'Thunder Thighs' Boka, who won the 2007 Bundesliga title with Stuttgart, and Arsenal's Eboue out wide.
All looking good so far but as any Ivorian will tell you, the rampaging Elephants do have an Achilles heel – their goalkeeper.
Unlike most of his colleagues, who are largely based in England, Spain and France, Boubacar Barry plays for lowly Lokeren in Belgium.
As such, he is the source of endless concern but his record this qualifying campaign is largely faultless, with just 6 goals conceded in eleven games.
Barry's position will come under intense scrutiny during January's Nations Cup in Angola, which the Elephants will be expected to win by their boisterous army of fans.
And as they charge onward, it must not be forgotten that an invisible force is driving the West Africans.
Namely the memory of the fans who died after trying to watch the players' qualifier against Malawi's Flames in a tragically-oversold Felix Houphouet-Boigny stadium.
"We have to go as far as we can in this competition for all the people who died," said Yaya Toure after the March tragedy in Abidjan.
They've been as good as their word so far.
Nigeria Now 34th Position In FIFA Ranking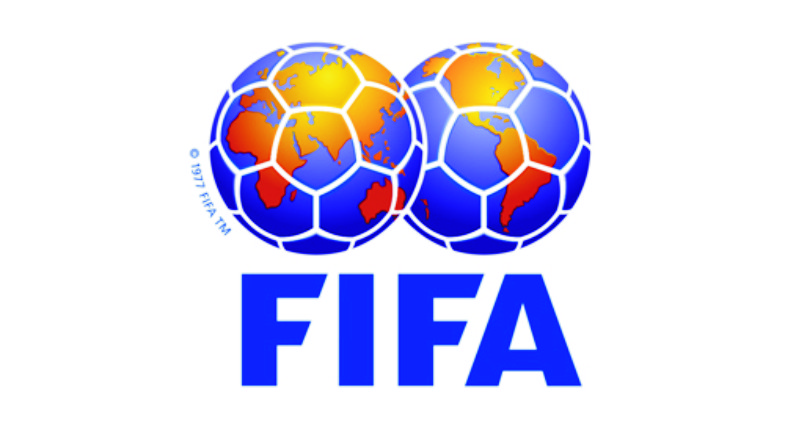 Nigeria has dropped by one spot in the FIFA ranking for September, placing 34th on the ranking table.
In the ranking table on the world football governing body's website yesterday, Nigeria garnered 1, 482 points in the month under review as against 1,481 it had in August.
However, in spite of the drop by a spot, Nigeria still occupy the third position on the continent behind Senegal and Tunisia who have 1,546 and 1,493 respectively.
On the global scene, Belgium remain top of the FIFA World Ranking after an action-packed number of weeks in international football.
In the period under review, 78 friendlies, 74 continental qualifiers and 60 FIFA World Cup Qatar 2022™ qualifiers took place.
Although the teams in the top 10 remain unchanged, there has been some movements.
France (second, up 1) and Brazil (third, down 1) have traded places, while Spain (seventh, up 2) are the top 10's biggest movers.
The Cayman Islands (193rd, up 11) and Grenada (160th, up 13) are the joint-biggest climbers by points, reaping the rewards after their successful showing in the CONCACAF Nations League.
Indeed, Grenada's 13-place surge means that they are September's highest climber by ranks.
Other notable upwardly-mobile nations include Jamaica (47th, up 5), who have broken into the top 50.
Others are the Republic of Ireland (28th, up 4), Russia (42nd, up 4), Guatemala (133rd, up 11), Suriname (142nd, up 9), Montserrat (187th, up 9) and Djibouti (186th, up 9).
Djibouti recently overcame Eswatini (150th, down 11) over two legs to advance to the second round of Africa's World Cup qualifying for just the second time.
Meanwhile, Kosovo (119th, up 1) have been rewarded for their impressive performances in UEFA EURO 2020 qualifying by reaching their best-ever position in the FIFA ranking.
The Cook Islands are not ranked in the latest standings due to not playing an international "A" match in the last four years.
After their next international "A" match, they will be included in the ranking table again with their points total from July 2019, plus/minus the points won or lost in the new match.
LSSC Salutes Sanwo-Olu, Lauds Athletes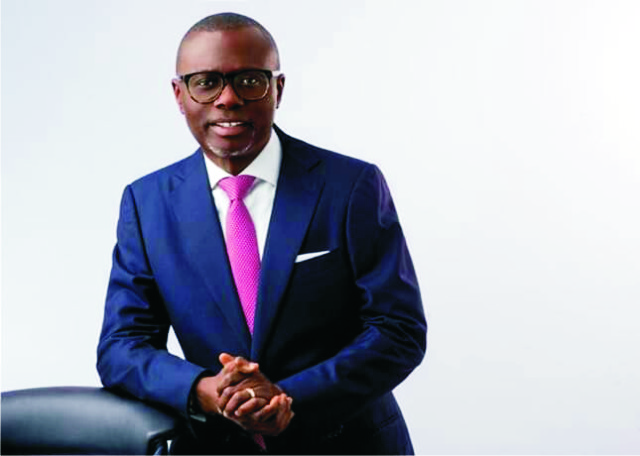 The Lagos State Sports Commission (LSSC) is full of appreciation to the Governor of Lagos, Mr Babajide Sanwo-Olu, for the support towards the state's participation at the just concluded 5th National Youth Games (NYG) held in Ilorin, Kwara State.
Team Lagos came second overall at the end of the tournament, which ended on Monday at the University of Ilorin with 72 med- als consisting of 22 gold, 36 silver and 14 bronze medals, while Delta State with 41 gold, 32 silver and 31 bronze medals and Team Bayelsa with 17 gold, 6 silver and 22 bronze came second and third respectively.
Team Lagos was taking part for the second time in the history of the Games, which started since 2013.
Lagos was second in her first outing in 2018 and the state's youthful and budding athletes ensured that they retained the position in their second outing in Ilorin.
Team Lagos was also adjudged as the Best Team in the March Past and was given an award of commendation in this year's NYG.
Adekuoroye Wins Bronze Medal At World Wrestling Championships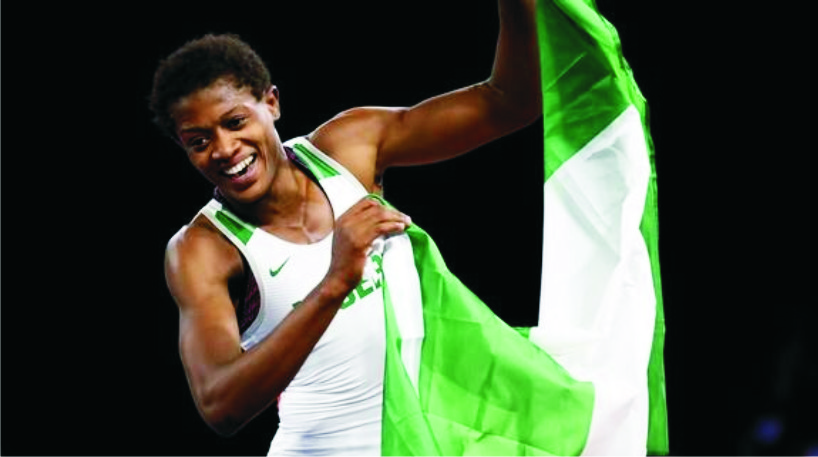 Nigeria's foremost female wrestler, Odunayo Adekuoroye, yesterday won a bronze medal at the ongoing World Wrestling Championships in Kazakhstan.
The 25-year-old defeated Anastasia Nichita of Moldova 10-0 in the women's 57kg category to win the medal.
Adekuoroye had earlier beaten Sun Jong of North Korea 12-2 via technical superiority last Wednesday which helped her to gain a 2020 Tokyo Olympics slot.
The Tidesports source reports that Risako Kawai of Japan defeated Ningning Rong of China 9-6 to clinch the gold medal in the category.