Ivory Coast Seeking To Break New W/Cup Ground S/Africa 2010
When Ivory Coast crashed out of the 2006 World Cup at the earliest possible stage, coach Henri Michel had but one lament – 'the only thing we lack is experience'.
Placed in a daunting group with Argentina, Holland and Serbia & Montenegro, the Ivorians played exciting football while holding their own but their rawness cost them dearly.
In every game in Germany, the Elephants trailed 2-0 before half-time – and ended up losing 2-1 twice, but, more impressively, winning one.
The 3-2 defeat of Serbia & Montenegro in Munich was memorable, courageous and, surprisingly, the first time since 1982 that a World Cup side trailing by two goals had won.
Having followed the Ivorians and their orange-clad fans across Germany one remembered thinking, upon their exit, how vital it was that arguably Africa's best side at the finals returned in 2010.
The likes of Didier Drogba, Kolo Toure and Emmanuel Eboue now have that priceless experience and, crucially, roughly two-thirds of the squad that were in Germany will be in South Africa.
"With [our 2006] experience, it will be possible to do much better," says Yaya Toure, an Olympiakos player in 2006 but now a finely-settled cog for all-conquering Barcelona.
"Perhaps we can make the quarter-finals, and then semi-finals – this is something we can achieve," added Kolo's younger brother.
The Elephants are packing their trunks for South Africa following the 1-1 draw in Malawi in the last qualifier, with captain and top scorer Drogba fittingly grabbing the decisive goal (his fifth of the campaign).
Yet after winning their opening four Group E matches, beating Malawi, Guinea and main rivals Burkina Faso home and away, qualification had never been in doubt.
Especially since Valil Halilhodzic's side has stayed unbeaten in 15 matches since losing in Japan in May 2008, the very month the Bosnian coach took charge.
And though three of the continent's six places at the World Cup are still undecided, many are tipping the Elephants to find fruitful grazing on African soil next year.
"To make it to the final will not be easy because there are great teams like Brazil and Germany who have won the World Cup for many years," says Drogba, the team's figurehead.
"But my team-mates and I want to make history and change the way the world sees African football. I hope we'll be the team that is going to go to the final and win the competition."
Even on home turf, this is a major ask for any African nation but one senses the Elephants will be ready for all-comers, tricky group or not, in South Africa.
For these challengers have a quality few of their continental rivals possess: strength in nearly every position.
Up front, Drogba and Salomon Kalou lead the line, with Boubacar Sanogo (St Etienne), Sekou Cisse (Feyenoord) waiting in the wings – as must Lille's emerging 22-year-old playmaker Gervinho.
Midfield finds Seville's Didier Zokora, magnificent in Germany, holding alongside Yaya Toure with tiny Marseille man Bakary Kone who also shone in 2006, Abdul-Kader Keita (Galatasaray) and Romaric (Seville) all hoping for first pick on the flanks.
In defence, Kolo Toure's regular partner Abdoulaye Meite has recently been replaced by Olympic captain Sol Bamba, with Arthur 'Thunder Thighs' Boka, who won the 2007 Bundesliga title with Stuttgart, and Arsenal's Eboue out wide.
All looking good so far but as any Ivorian will tell you, the rampaging Elephants do have an Achilles heel – their goalkeeper.
Unlike most of his colleagues, who are largely based in England, Spain and France, Boubacar Barry plays for lowly Lokeren in Belgium.
As such, he is the source of endless concern but his record this qualifying campaign is largely faultless, with just 6 goals conceded in eleven games.
Barry's position will come under intense scrutiny during January's Nations Cup in Angola, which the Elephants will be expected to win by their boisterous army of fans.
And as they charge onward, it must not be forgotten that an invisible force is driving the West Africans.
Namely the memory of the fans who died after trying to watch the players' qualifier against Malawi's Flames in a tragically-oversold Felix Houphouet-Boigny stadium.
"We have to go as far as we can in this competition for all the people who died," said Yaya Toure after the March tragedy in Abidjan.
They've been as good as their word so far.
Tokyo 2020: Naomi Osaka Beats China's Saisai In Straight Sets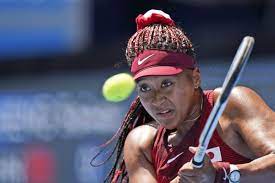 Japan's Naomi Osaka returns a shot to China's Zheng Saisai, during their Tokyo 2020 Olympic Games women's singles, first round tennis match at the Ariake Tennis Park in Tokyo .
Japan's Naomi Osaka won in straight sets on her highly-anticipated return to court at the Tokyo Olympics yesterday, while world number one Ashleigh Barty crashed out in the first round.
Osaka, the star of the opening ceremony, defeated China's Zheng Saisai 6-1, 6-4 in her first match since taking an eight-week break for mental health reasons.
"I feel like more than anything I'm just focused on playing tennis. Playing the Olympics has been a dream of mine since I was a kid," said Osaka, chosen as the first tennis player to light the Olympic cauldron on Friday.
"I feel like the break that I took was very needed, but I feel definitely a little bit refreshed and happy again."
The Australian Open champion had not played since May, when she walked out of Roland Garros, saying that media commitments were harming her mental health.
Osaka showed few signs of rust as she reeled off the opening five games on the Ariake Coliseum centre court, which likely would have been packed to capacity if not for a spectator ban because of coronavirus restrictions.
The second seed broke the 52nd-ranked Zheng for a 2-1 lead in the second set and closed out an 87-minute victory on her third match point.
The 23-year-old Osaka is attempting to become Japan's first Olympic tennis champion. She will play Switzerland's Viktorija Golubic in the last 32.
Insurance FC Records Second NNL Win On Return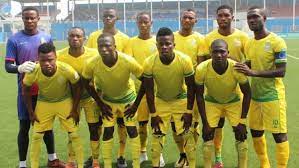 Bendel Insurance recorded their second win in a row since returning to the second tier of Nigeria National League with a 1-0 win over Abia Comets on Saturday at the Samuel Ogbemudia Stadium.
Defender Tanimu Benjamin scored the only goal of the encounter in the 26th minute to hand the hosts the maximum points.
Both results have brightened their chances of qualifying for the Super 8.
According to Tidesports source, the Edo State Government in June withdrew the team from the competition after several of their players were injured by home fans during their game against Remo Stars in Ikenne, Ogun State.
On their return, Insurance pulled off an away win over Holy Arrows in Enugu before the win at the weekend
"I am happy with the goal and the overall performance from the boys. Our aim is to return to the topflight and we are working hard to achieve it," goal scorer Benjamin, who was injured in the violence at Ikenne, said
Karagumruk To Pay Musa N1bn Annually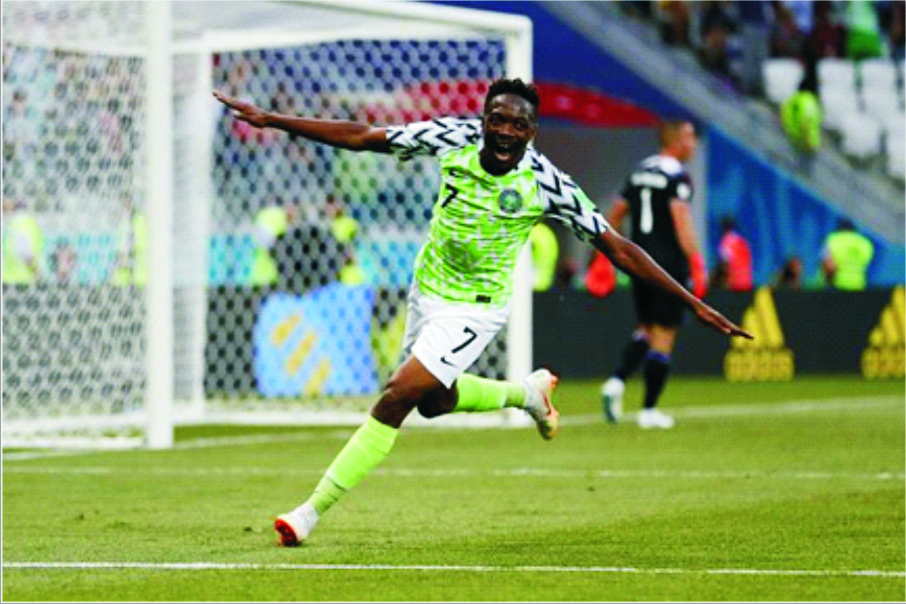 Super Eagles captain, Ahmed Musa was on Thursday unveiled by Turkish Lig 1 side, Fatih Karagumruk, having signed the winger on a two-year deal with an option to extend the deal for another year.
Tidesports source gathered that the financial details of the deal were undisclosed by both club and player, Musa will earn about$2.5million (N1.02billion) annually with a weekly pay of $40,000, with bonuses.
Karagumruk were promoted to the Turkish topflight in the 2019/2020 campaign, ending a 35-year wait for a return to the Super Lig and want to remain there, thus, the acquisition of star players like Musa.
"It's a good deal no doubt, the club wanted Musa because of his wealth of experience, having played at the World Cup and the UEFA Champions League. Since they were promoted to the topflight two seasons ago, their major aim is to remain in the Turkish topflight and also win games against the big sides like Galatasary, Fenerbahce and Trabzonspor and they believe Musa can help them achieve their goals. That's why they signed him for $2.5million annual salary, besides bonuses and allowances," a close friend of Musa said.
It was also reliably learnt that there were financial incentives for Musa, if the club qualified for European competitions, and if he ended up as their highest scorer at the end of the season.
Musa, in an interview with newsmen said Karagumruk's ambition was a major reason he joined them.
"I was very impressed with the team's philosophy, style of play and it's clearly an ambitious club.