Ghana Seeks To Build On Sports For Industry
The global sports industry is increasingly reflecting the trends in the world economy, with a growing shift towards emerging markets.
The football world cups of 2010 and 2014 are being held in South Africa and Brazil respectively, and the 2016 Olympics is being staged in Rio.
The success of South Africa has given hope to other countries in the continent looking to host international sports events as a way of boosting their economies and progressing with major infrastructure projects.
This month, Nigeria is hosting the Fifa U-17 World Cup, with Dr Emmanuel Igbinosa of the nation's sport commission saying that such sporting events can help "encourage inward investment into developing nations".
Now fellow west African nation Ghana is also hoping to use the sports industry to kick-start its economy.
Abdul-Rashid Hassan Pelpuo was recently appointed Ghana's minister of youth and sports. His policies are a mix of encouraging grass-roots sport, opening new facilities and hosting major events.
As a former boxer, he believes in the transformational power of sport and speaks passionately about what an expanded sports industry can do for Ghana.
Abdul-Rashid Hassan Pelpuo, sports minister of Ghana
"What is important to us, as a people, is the opportunity to use the power of sport to deliver lasting economic, social and health benefits to our  citizenry," he says, speaking to Tidesports source at a Global Sports Industry forum.
"We are looking to secure competition events and increase tourist inflows and business revenues to our cities and the country.
"It means sport can influence the national development agenda, with major events bringing long-term benefits and legacies, including city and country branding."
Sport can also boost the fledgling corporate hospitality and sponsorship industries in the country, he believes.
Mr Pelpuo says it is the responsibility of the government to provide a basic sports infrastructure, but that it also needs investment, from inside and outside the country, to allow the sports industry to reach its full potential.
"We need to provide an enabling environment for the private sector to develop, and for their entrepreneurial spirit and investment initiatives in the sports industry," he says.
" There will be a need to balance the needs of our communities with the interests and ambitions of our private sector "
Abdul-Rashid Hassan Pelpuo, sports minister of Ghana
And at the centrepiece of his development plan is creating a new sports bill to allow for this public-private partnership.
Ghana is looking to bid for the rights to host the 2015 All-Africa games, knowing that it will cover 22 disciplines. If it succeeds, it hopes to develop modern infrastructure for sports such as basketball, volleyball, track and field, swimming and cycling.
"We want to position sports event bidding at the centre of our agenda to bring economic prosperity to our nation and cities," the minister declares.
"But we appreciate that as we attract more events into the country and increase vibrancy in our sports industry, there will be a need to balance the needs of our communities with the interests and ambitions of our private sector, all within the context of our market economy."
As part of this broader remit, Mr Pelpuo wants to use sport not only for economic and business reasons, but also for talent identification, skills development, social cohesion and fighting poverty.
As part of this drive, Ghanaian sports people such as Chelsea footballer Michael Essien, are being drafted in as mentors to the country's youth.
Michael Essien grew up in Ghana's capital, Accra, where he played for his local club Liberty Professionals. He has revisited the country with charity Right to Play since his move to London.
"Michael has been fantastic for us. We want to tap into the iconic status of sports heroes like him to help us reach out and fight poverty," observes Mr Pelpuo.
After the 26th African Cup of Nations, held in 2008 in Ghana, the country's central bank took a look at the economic effect of the tournament on the economy. The results were encouraging.
As a result, a study group has been set up to advise on bidding to host the 2015 All-African Games, which could provide some confidence to an economy which has experienced recent difficulties.
Earlier this year, Ghana learned it was to get a $600m three-year loan from the International Monetary Fund (IMF), amid concerns about the impact of the recession on poorer countries.
The country needs funds to reduce its budget deficit and support its currency, after being hit by high food and fuel prices, an energy crisis and heavy spending in the run-up to last year's elections.
But Ghana is the world's second-biggest cocoa producer and Africa's second-biggest gold exporter, and is also set to become the continent's newest oil producer.
"We still have to impress on the rest of the world that Africa is safe and that business and investment opportunities should be followed up," says Mr Pelpuo.
But he points to the wave of publicity surrounding Ghana's recent success in the Fifa World U-20 Championships as an example of how sport can work wonders for a small country's image.
"One of the great things about sport is that we can use it to sell Ghana overseas, and also use it as a driving force to do business with other countries."
Aiteo Cup: Diri Hails Bayelsa Finalists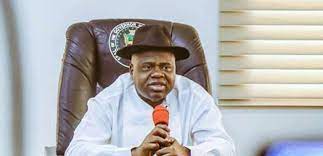 Bayelsa State Governor, Senator Douye Diri, has lauded the feat of the state-owned football teams who reached the finals in the male and female categories of the 2021 Aiteo Cup.
Diri, while congratulating Bayelsa United and Bayelsa Queens for their outstanding performances, praised their indomitable spirit and resilience in surmounting the odds to qualify for the last stage of Nigeria's oldest football competition.
Bayelsa United, who plays in the second tier Nigerian National League, on Friday defeated Premier League neighbours Rivers United 1-0 in the semi-finals, while Bayelsa Queens crushed perennial rivals Rivers Angels 5-0 to reach the women's final.
The Governor, in a statement by his Chief Press Secretary, Daniel Alabrah, on Saturday, described Bayelsa United as "giant killers" for defeating Premier League sides Enugu Rangers, Lobi Stars and Rivers United on their way to the final.
"The excellent run of Bayelsa United and Bayelsa Queens in this year's Aiteo Cup is very heartwarming. Both teams reaching the finals is no mean feat. I congratulate them for making the state proud and setting a record of teams from the state playing in the finals of the male and female categories of the same competition for the first time," Diri stated.
"By their outstanding performance, Bayelsa United and Bayelsa Queens have shown that the sporting revolution of our Prosperity Administration, which resulted in Bayelsa placing third in the last National Sports Festival in Edo State for the first time, is on course. I therefore urge them to complete their excellent run in the competition by bringing home the trophies.
D'Tigress To Play Mozambique In Afrobasket
Nigeria's senior basketball team, D'Tigress, have been drawn to face Mozambique and a yet to qualify team in Group B of the 2021 Women's Afrobasket, which holds from September 17 to 27 in Yaounde, Cameroon.
The draw was held in Yaounde last Saturday.
D'Tigress will be hoping to retain the title they won two years ago in Senegal, where they defeated the hosts in the final. A win in Cameroon will mean they have won the last three editions of the tournament.
The Nigerians will know their final group opponent when the FIBA Zone 6 qualifiers take place from August 16 to 22.
In Group A, hosts Cameroon will face Cape Verde and Kenya, while Senegal, the most successful team in the competition's history with 11 first-place finishes, will slug it out with Egypt and Gabon in Group C.
Mali, Ivory Coast, and a team to be decided via wild card will fight for a slot in the next round in Group D.
Ebonyi Football Fans Celebrate Nwankwo Kanu At 45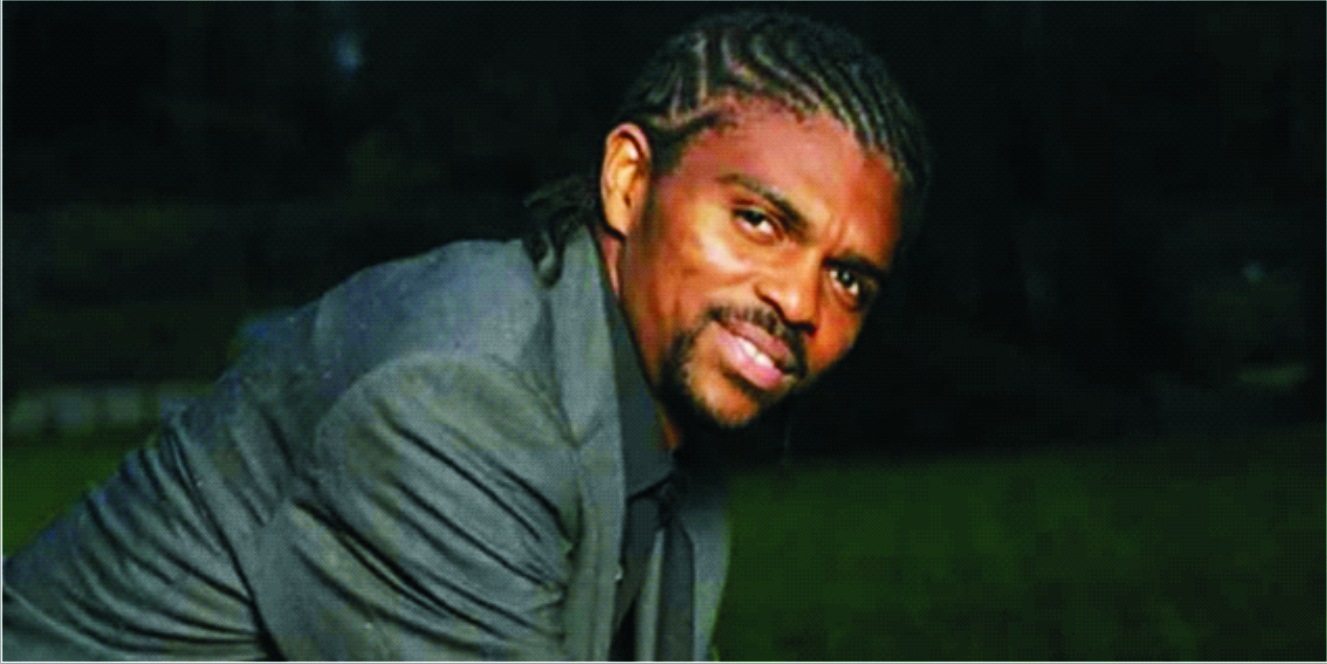 Football fans in Ebonyi State yesterday, celebrated the birthday of formerNigerian international and Arsenal legend, Nwankwo Kanu.
The former Super Eagles skipper turned 45 yesterday.
Tidespoets source gathered that the 1993 FIFA U-17 world cup winner, fondly called "Papillo'' by his fans had 86 caps for Nigeria.
The former Iwuanyanwu Nationale Football Club of Owerri's talisman scored 13 goals for Nigeria in an enviable career that spanned from 1994 to 2010.
Kanu is a recipient of the Member of the Order of the Niger (MON), an Olympic Games football gold medalist and had illustrious club careers with Ajax Amsterdam of Holland, Arsenal and West Bromwich Albion of England.
Defunct Ebonyi Angels FC of Abakaliki Defender, James Onele, said that Kanu thrilled soccer fans across the world with sublime skills and trademark passes.
"Kanu won two African Footballer of the Year awards, an AFCON silver medal, four AFCON bronze medals among other honours.
"He was the first Nigerian, alongside Finidi George to win the prestigious UEFA champions league trophy with Ajax in 1995," said Onele.
An Arsenal FC supporter, Ejike Okoro, said the club's fans were proud of Kanu's achievements during his time with the English Premier League side.
"Kanu played 197 times for Arsenal, scoring 44 goals and was part of the club's invincible team that did not lose any match in the 2003-04 EPL season.
"He was instrumental in endearing Arsenal to millions of Nigerian soccer fans, despite later dropping to lowly-rated clubs such as Portsmouth and West Bromwich Albion," Okoro said.
A banker and football enthusiast, Chief Barry Ogoh, told active footballers to emulate Papillo in investing adequately for the 'rainy day'.
"Kanu, Augustine J.J. Okocha, among other ex-internationals are still financially stable as many ex-internationals have become bankrupt.