Microbicide, Solution To Female HIV Infection?
Since the Human Immune Virus and the Acquired Immune Deficiency Syndrome (HIV/AIDS) pandemic became known in Nigeria in the mid eighties, no illness has caused more commotion and separated families and friends alike.
From being a rumour initially, it became a cruel reality which raised so much pandemonium that how it is transmitted from person to person became more horrifying and confusing almost by the day.
However, from the mid eighties to now, so much water had passed under the bridge. Form being regarded as the most dreaded diseases, which had no cure, HIV/AIDS is now manageable.
In fact, research has proved that an infected person can live a normal life like every other person. All it requires is awareness in the part of the infected person.
In spite of this encouraging development, however, research has also shown that the virus is still spreading and fastly too, for various reasons, which include the fact that people, mostly out of fear of being discriminated upon, prefer to keep their infection to themselves, or refuse to know their status.
Research has alo showed that majority of those infected are women, thus raising questions regarding why it is so.
It did not take long for researchers to reason that perharps this will not be far from the fact that women seem to be the most vulnerable when it comes to adopting preventive measures during heterosexual intercourse.
This is because the presumed efficacy of such preventive measures as abstinence, use of condoms and being faithful to a partner could not stop more women from being infected. Hence the decision to come up with a preventive measure strictly to be controlled by women.
In the words of Dr. Orikomaba Korifama Obunge, consultant clinical microbiologist and Head of Medical Microbiology department, University of Port Harcourt Teaching Hospital (UPTH) ''a lot of them (women) are still being infected, not because their partners are a little bit more adventurous, and the ability of them negotiating for the use of preventive measures such as condoms is not working much as it should.
''The issue is that, can we not provide a preventive measure that is controlled by the women, that is capable of forming a barrier during heterosexual intercourse?''
It is the search for this measure, according to Dr Obunge, that resulted in the emergence of a concept of a microbiocide by a group of researchers and activities, which also include Dr Obunge.
According to a recent UNAIDS estimates, in 2009 more than 33 million people were living with HIV and approximately 2.5 million people were newly infected.
The estimates also showed that worldwide, nearly half of all individuals living with HIV are now women, who acquired the virus largely by heterosexual exposure.
Further more, many women, because of limited economic options and gender inequality, cannot reliably negotiate sexual encounters, leaving them vulnerable to unwanted pregnancies and sexually transmitted infections (STIs), including HIV.
Thus, with clinical deployment of safe and effective HIV Vaccine still likely to be years away, topical microbicide formulations that are applied vaginally or rectally are receiving increasing attention as another strategy for HIV prevention.
The microbicide is a product in the form of a gel which could be infected intraveinously with the sole objective of preventing the transmission of the virus during heterosexual intercourse to the woman.
According to the researchers, a review of preclinical and clinical research on the development of microbicides formulated to prevent vaginal HIV transmission yielded 118 studies globally.
Presently, mathematical modeling has shown that if there is such a preventive measure that is workable, then millions of new infections could be prevented and it would be an encouragement for donor agencies to start working on it. Hence the emergence of research on microbicides.
In the words of Dr. Alan Stone of the Medical Research Council in the United Kingdom, ''the development of an effective microbicide is a global priority of the highest order… The question is not whether the microbicide approach will prevent HIV infection but, rather, what proportion of HIV infections it will prevent.''
Towards coming up with such a microbicide, two research organizations, FHI and Vera Halpen using collaborators in various countries embarked on research for the purpose. In Nigeria the collaborators were Dr. Orikomaba Korifama Obunge and Dr F.S.Ogusola of the university of Lagos.
The research went through the first and second phases, which are smaller studies that look at safety at does and at efficacy before this third phase which entailed randomized clinical/controlled trails on large groups of participants to look at the efficacy of the microbicide.
The products of the investigation were 6% Sodium Cellulose Sulphate (CS), which is a gel that was tested as a possible topical microbicide, but in 2007 was found to be in effective. Researchers thought that CS could potentially block HIV infection (and possibly others STIs) by creating a barrier between the virus and the woman's cells in the vagina which the virus targets for infection. This would make it more difficult for the virus to enter the woman's cell.
The other products of investigation are vaginal gel, single use applicator, and 3.5ml of gel.
According to the researchers, the study design at this phase III entailed randomized placebo controlled trail, in which a total of 2160 women at high risk of HIV/STI were in Lagos while the other half were in Port Harcourt.
The placebo is not the treatment being tested, but looks exactly like the treatment. For topical microbicides trails, the control group received a gel that looked and was used the same day as the gel given to the intervention group, except that it did not contain the microbicide.
Placebos are used in blinded clinical trails so that participants for twelve months, while tests were carried out for HIV, gonnorhoea and Chlamydia at baseline and at each monthly follow up visits.
A summary of the research showed that the duration of the study was 12 months of participants recruitment, 12 months of product used for each participants and 26 total months in the fields including screening and close-down, while the primary objective of the study was to determine the effectiveness of CS gel in preventing male-female vaginal transmission of HIV infection among women of high risk.
The primary endpoint is the incidence of HIV-1 and HIV-2 infection as determined by detection of HIV antibodies from all Mucosal Transudate (OMT) specimens, while the secondary objective is to determine the effectiveness of CS gel in preventing malae-female transmission of gonnorrhoea and chlamydial infection among women at high risk.
The secondary end point is the incidence of the genital gonorrhea or chlamydial infections as determined by DNA probe technology from self-administered vaginal swabs .
At the end of the study, it was found that the CS gel (this microbicide) did not protect against HIV and canot be used, "there were more infection in CS group compared to the placebo group from other studies outside Nigeria resulting in the stoppage of the study on CS3, and the preventive measure (HIV risk reduction messages works)"
It was thus agreed that community/scientist rapport must recognize that community involvement is an essential component in microbicide trail; that the approach to such involvement must consider the local setting (community politics and environment) that the relationship is a dynamic one.
Others are that it is clear the development of a topical microbicide to prevent the sexual transmission of HIV is scientifically, ethically and culturally complicated; and that in spite of these the benefit in lives protected may far exceed those risks seen and, as yet, unforeseen.
The implication of the foregoing is as encouraging as it is dreadful. Encouraging because by this and other researches carried out, all in pursuit of a solution to the HIV/AIDS pandemic show that there is a relentless quest to get a solution .
However, the situation looks dreadful considering that such solution seem to have remained evasive and hence almost impossible to come by.
This, therefore, is an indicator that a lot of work still needs to be done to thoroughly put the transmission of HIV under check, particularly as it concerns the most vulnerable groups.
Such areas that require more job to be done include community sensitization/involvement, capacity building programmes for various stakeholders, including families.
The question that should thus be on every bodies mind is "which way forward in HIV prevention."
Sogbeba Dokubo
Solving Soot Puzzle: Wike's Formula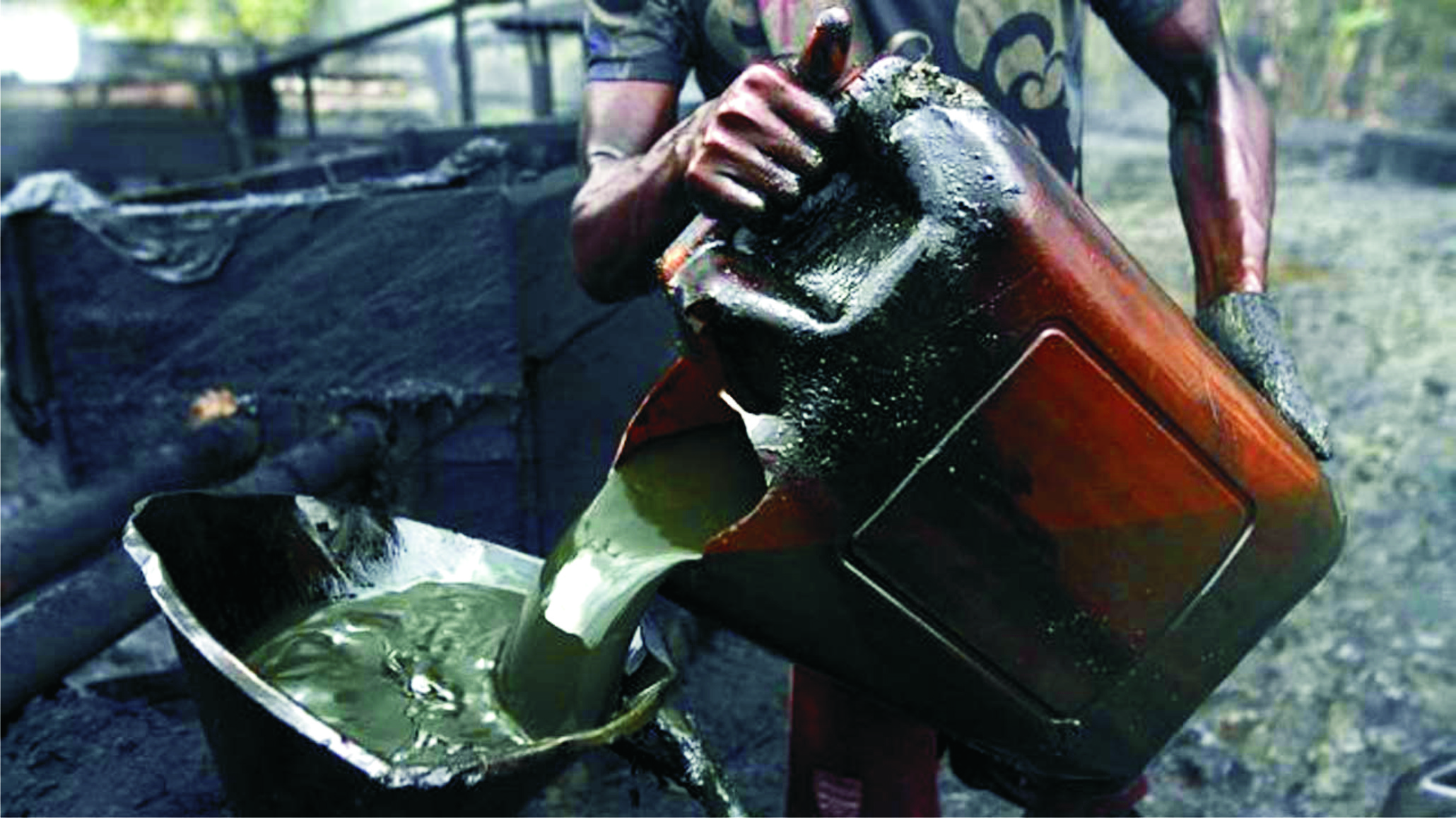 About 10 years ago, "black soot" had become synonymous with Rivers State and other oil-producing Niger Delta coastal communities including, Delta, Bayelsa, Akwa Ibom and Edo. "Black soot" was chronicled into the lexicon of oil-producing states and has remained part of their unwholesome experiences ever since.
Black soot does not emerge without cause. It is a consequence of the law of cause and effect. For every cause there must inevitably be a corresponding effect. So the presence of the black soot that is evident in coastal communities of all bearing states is a function of cause.
Black soot has been severally associated to illegal refining of petroleum products extracted from oil facilities in the oil bearing coastal communities.
The business which many people believe is second to none in profit generation is thriving unabated despite governments' policies to stem the ugly trend.
The negative impact of illegal refining of petroleum products is better imagined than experienced.
Take a trip to Kula, Ke, Bille, Andoni, Buguma and Soku  and other coastal communities where oil is being extracted by oil companies, you will discover much to your chagrin (if you are a conservationist) the unquantifiable devastation illegal oil bunkering and refining has done to the ecosystem of those communities.
The people who were hitherto, predominantly fishermen and or farmers are wallowing in abject poverty. The trend has reduced rural dwellers to destitutes and beggars depending on hospitality from multinationals and philanthropists.
Aquatic lives like fish, prawns, mudskippers, periwinkle and others which used to be the pride and characteristics of riverine communities are now extinct. The mangrove which constituted economic source and a habitat for the aquatic lives have literally and apparently withered because of oil spill and disposal of waste products of illegally refined crude oil extracted from the facilities of oil companies, into the river.
Though the waste is disposed at the point of production, the tide conveys it to a distance because of the networking and connectivity of rivers.
That is why the Rivers State Governor's declaration of 19 persons wanted in connection with Illegal refining of petroleum products and other related offences and the subsequent arrest, prosecution and remand of some of the suspected culprits, is seen as apt and a welcome development.
The governor had in his New Year message to the people of the State outlawed illegal refining of petroleum products and unveiled a taskforce to arrest defaulters no matter who is involved.
This renewed effort of the State Governor further lends credibility to his avowed commitment to end illegal refining of petroleum products which many people believe is the major cause of black soot.
The governor had also accused law enforcement agents, especially, the military of not only aiding and abetting but neck-deep into illegal bunkering. The recent startling revelation that a Divisional Police Officer (DPO) owns an illegal refinery in Rivers State vindicates Wike. He had also accused the federal government of not being sincere or making reasonable efforts to end the menace.
The Chairman of Emohua Local Government Area, Dr. Chidi Lloyd, and the people of the area had also protested against the perpetration of illegal bunkering. In fact, Lloyd had in a press briefing raised an alarm on the unscrupulous involvement of some military men in the illicit business which is tantamount to economic sabotage under Nigeria's extant laws.
These clarion condemnations are not mere cheap blackmail or insinuation that should be tagged figment of imagination, or taken with a pinch of salt, considering the profiles and social status of those denouncing those involved in the act. It is dispiriting that those who are statutorily obligated to protect oil facilities, the environment and arrest economic saboteurs are the perpetrators of the heinous acts and the hydra-headed monsters.
The pertinent questions one is constrained by the unwholesome trend to ask are: when did the commonwealth of the people become the exclusive right of a few? Why would the inordinate quest of a negligible few pose a threat to means of livelihood of majority of the people and mainstay of the nation's economy? Why would the Federal Government with her military resources fail to stop Illegal oil bunkering and refining of petroleum products? Why would the sanctity of human life be sacrificed on the altar of inordinate quest for wealth generation and materialism?
There is no gainsaying the fact that there seems to be more than what meets the eye in the clamours and agitations against illegal bunkering and refining of petroleum products even the Federal Government stance on it.
Somebody asked: if illegal bunkering and refining of petroleum products had stopped would the nation's refineries which are either in comatose or producing far below installed capacities, be able to meet the ever increasing consumers demand, especially for kerosene and diesel?
Would government at all levels be able to alleviate the unemployment that the stop on illegal bunkering would create?
As seemingly striking and articulate as the questions are, they lack substance and they cannot justify the havoc done to our environment, means of livelihood, economic mainstay.
Medical and health experts have also associated cardiovascular cases or respiratory challenges and cancer prevalent in recent times to polluted air  and water that people inhale and drink respectively, being the direct result of refining activities.
Therefore, the fight against illegal bunkering and refining of petroleum products must be collective. It should not be left in the hands of the State government alone.
Traditional rulers, community development committees, youth bodies should brace up to protect their environment and the means of livelihood our fathers bequeathed to us.
They should muster a strong will to reject financial hand-outs in compromise to environmental sanctity, that will impoverish the present and the unborn generation.
The time to rise in defence of the environment is now or else oil-bearing communities will be a shadow of themselves and writhe in economic squalor in the next two decades, when environmentalists and petroleum engineers speculate that crude oil will be in abeyance.
By: Igbiki Benibo
Clean Energy For Cleaner Earth
The modern world in the 21st century needs to jellyroll its old ways and practices that have caused environmental degradation, pollution, global warming, ozone layer depletion culminating in climate change. These ways and practices include greenhouse gases emissions, deforestation which is common in the Third World, air pollution from fossil fuels, desertification, etc; hence the need to embrace cleaner fuel, cleaner energy and cleaner environment.
The Earth is witnessing more natural disasters now than at any period of time occasioned by human factors and natural effects. Deforestation, caused by tree felling without replacement for the purpose of cooking or energy source which is still rampant in developing countries. There is also the melting of glaciers caused by increase in temperature that swells the volume of oceans and seas around the world. Heat wave is now in a greater magnitude in Europe, the Americas and North Africa as recent reports show than at any other time. It also includes the Tsunamis of 2011, especially the one hit Japan and other Islands in Asia, and the Fikushima nuclear disaster with so devastating effect.
The world should not forget in a hurry Hurricane Katrina of 2005 that caused unimaginable catastrophe to the people of USA. There had been some other disasters like typhoons and cyclones affecting the United States and Central America. Only recently, there were wildfires in Canada, the United States and parts of Europe, including Australia. Wildfires also devastated the Amazon forest in Brazil some years ago.
This year, countries like Germany, Belgium and parts of the Netherlands experienced heavy flooding with the water (flood) level reaching very high levels and causing terrible devastation to homes, business, schools, power lines and communication facilities. Also, there has been unusual torrential rainfall coupled with thunder storm/rainstorm leaving in its wake massive destruction of homes and livelihoods in Africa and Asia, particularly South East Asia, West Africa and Latin American countries.
The green house gases emissions which is most common in the advanced countries of the northern hemisphere sometimes described as high income nations, has contributed a lot to ozone layer depletion and global warming. And they are not doing much to cut back emissions level as agreed in the protocols adopted at the World Climate Convention of 1992 in Rio de Janeiro, Brazil, the Kyoto Climate Convention in Japan and other such conventions.
Declining green vegetation and inadequate forest resource in most of our urban and rural settlements due to urbanisation and massive construction of roads, buildings, dams and power stations and other harmful human activities as deforestation for different purposes have all contributed in no small measure to cause global warming and environmental degradation.
In this millennium, governments all over the world and humans have done much harm to the environment and the ecosystem than any other. Also to be blamed is the global dependence and use of fossil fuel for running the industries, machines and automobiles and to power homes and factories. Added to the above factor is the reluctance or unwillingness of governments to take a more pragmatic approach and action against harmful acts and practices that degrade the environment and pollute the air, atmosphere thereby contributing to ozone later depletion and climate change.
Worthy of mention is the action of the President Barak Obama administration of the United States who took a hard stand and came on heavily on the oil giant British Petroleum (BP) when they polluted the Gulf of Mexico from their negligence. He ordered them to clean up the environment, pay compensation for the damage and to stop all of their operations.
Our ecosystem, marine life, the wetlands, seas, oceans and rivers, the animals, insects, birds, microbes and micro-organisms, including the green vegetation would thrive well and better with cleaner environment. Any wonder the new paradigm is cleaner fuels, cleaner energy and cleaner environment. This new modern technology that has been embraced and put in use by some advanced countries of the world include wind energy, solar energy and gas-powered energy, nuclear energy etc.
The cleaner energy and cleaner fuels (also known as renewable energy) have come to stay and have done so much good to mitigate climate change, ozone layer depletion and global warming. This renewable energy is the energy for the future and the right way for the world to go. Environmental friendliness and respect for the rights of the environment will guarantee cleaner and healthier air/atmosphere with a safer and better ecosystem. Also, the bio-diversity will be preserved.
It was observed by an American scientific journal two decade ago, that 'a summer heat wave in western Europe killed 15,000 people in France, and it went further to state that, like other extreme climate events … it is expected to become more common'. Furthermore, it was observed that the strongest El Nino in 100 years that made global temperature spike occurred and in 2005 the temperature trend is on an upward rise.
These observations and quotes lend further buttress the reality and fact of global warming and the ozone layer depletion. As opined earlier, solar energy — one of the cleaner fuels and cleaner energy — is energy generated from the sun rays absorbed by a panel of photovoltaic cells and which can generate considerable amount of power when exposed to the sunlight and has capacity to store energy for long use even if there is no sunshine like when it is raining or so. This makes it very suitable for countries in the tropics where there is abundant sunshine all year round.
Also in parts of the world or countries that enjoy sunshine for some parts of the year. This solar energy is clean, safe, convenient, very reliable and environmentally friendly; likewise the wind energy, which is derived from windmills driven by the force of the wind and generates power by the force that drives the turbines to produce electricity. You can have many windmills in a location called wind farm, and their combined force can power a large town or city. Again this energy is clean, convenient, reliable safe and environmentally friendly.
Similarly, nuclear energy which is got from uranium can be used to generate electricity by a nuclear reactor that can power large towns, cities and industries. To generate electricity for peaceful purpose not for military purpose and you would need to get approval from the International Energy Agency (IEA). It is also a clean, reliable, convenient and environmental friendly mode of generating electricity.
Lastly, gas powered energy is another cleaner way and mode of generating power through driving electric motor-turbines by gas energy to produce electricity. This mode of energy and power is very reliable, clean and convenient. Additionally, our environment would be healthier, safer, even life expectancy and longevity in our communities and countries would be enhanced and better livelihoods or our means of sustenance would be guaranteed and protected. Since our ecosystem, atmosphere, seas, oceans, rivers, wetlands, vegetations and forests, animals, insects, and birds sustain life and existence.
There is a strong need to preserve nature, especially our endangered species. Most of these species are already going extinct. But if our forests are allowed to be what they are meant to be, our marine life, lands, microbes and micro-organism would thrive and have a friendly environment and habitat for a more sustainable planet. In Africa, and particularly the Niger Delta where there has been extensive exploration and production of petroleum, the environment has suffered extensive degradation and pollution which has increased global warming and ozone layer depletion. This has led to devastation of livelihoods, marine life and the ecosystem. And it needs proper and adequate remediation.
The world governments, leaders and international organisations must do more to mitigate climate change, ozone layer depletion and global warming. And of course, the Earth would be a better, happier and healthier planet if we go for cleaner fuels, cleaner energy and an environmentally friendlier globe.
By: Samson Ayooso
Ayooso wrote from Port Harcourt.
Discovering Your Life's Purpose
What is Purpose?
Discovering one's purpose is discovering what one needs in life. Discovering what you are meant to be in life. Not what you want to be but what God wants you to be in life. You can never discover your purpose without the help of God.
Ask Yourself Some Questions
You can discover your purpose when you start asking yourself some questions and give answers to such as "what do I need in life?" (Your purpose in life) by finding your purpose, you will know what you need in life and life will be easy for you. Sometimes, we want every good thing in life but what really matters is not what you want but what you need in life. People respect you when you discover your purpose and start making serious decisions. God is your creator and what he needs from you is your purpose. Discovering your purpose on time makes you more successful in life, you need to focus on the present, look forward, think big, do what you love, stay positive, be persistent, get the job done, fight for something you believe in. To be a successful being in life, you also need to manage your time effectively.
Sometimes, people find themselves doing or studying what they don't need. Your potentials determine your purpose in life, don't feel bad on yourself because, with the right information, your purpose is sure. You will get to a place in life and these things will be very useful to you.
Nothing happens as a mistake; they all have their purpose to fulfill in life. Spend at least one hour or thirty minutes every day to do what you have passion for.
Time Management
Time management has a very big role to play in discovering one's purpose in life. Why most people suffer a lot in life is because they waste too much of their time doing nothing. We sleep too much; we rest too much; let's make every moment to be useful. Sleeping too much won't do us any good. Push yourself because no one else is going to do it for you. The fact that you are not where you want to be should be enough motivation.
Life without purpose is time without meaning. It is useless to keep ample time if there is no end towards which we are moving. God calls you in this world for you to discover your purpose and work towards it. Your plans cannot change God's purpose. What God calls for, he provides for.
Sometimes people will say I want to be rich in life. If you said so, fine, then learn how to manage your time and discover your purpose in life. Most times, our parents do destroy our destiny by forcing us to study what we are not meant to just because they had a dream of studying it but were not opportuned to. Parents should ask knowledge from God so as to know what their children need in life.
Procrastination can damage you from going far in life. To be successful and fulfill your purpose in life, you need not to postpone what should be done now. Procrastination is a grave in which opportunities are buried. In life, many people have missed their chance of success because of postponement.
All the pain of yesterday can be forgotten tomorrow if we know how to manage our time effectively and discover our purpose in life. For your management of time not to be in vain, you need to concentrate on one thing such as what you love to do, because it is no good to do everything at the same time (he who is everywhere is nowhere).
Everybody wants to go to school, have their certificates, and be a hard worker in life. But is that all there is in life? Imagine if everyone in the universe goes to school, have their good certificates and work in very good places in life, then who will be the cleaner? Who will be the security guard? Who will be the house maid? How you see life is much more than you think. Purpose is only found in the mind of the creator. Only God knows the purpose for your life.
Now you can see why everybody cannot be rich in this life; neither will everyone be poor in life. The term rich would not exist if there are not poor people existing in this world. The terms rich and poor are given because people have and people lack.
You can never change how you have been created and what you have been created for no matter what. You being a cleaner is because there must always be someone dusting up the place. If there is a man to dust, there will always be a man to clean up also. If your purpose is to be a cleaner, be the best cleaner ever. Cleaning is not just ordinary, you can achieve excellence in cleaning. Excellence in doing ordinary things extraordinarily well.
Every product is produced by purpose, for a purpose, and all things begin and end with purpose. Your existence is an evidence that this generation needs something that your life contains.
The reason why you exist in your family is because there is something that has to be done in your family and it's only you that can do it; no one else. If you are born into a poor family it's not your fault, but it will only be your fault if you remain there, because you have been born in to a family to make great things happen by managing your time and discovering your purpose in life.
You can start by having a time table in your house such as time to study, time to do what you love, what you have passion for. And in the process of studying, anything you seem not to understand, you do well to ask someone that knows it more than you. Don't feel shy to ask because no one knows everything but everyone knows something.
You can also help others to discover their purpose by changing your mindset, especially with the way you think and the way you communicate with them. Let people see you as a person that really knows your purpose in life. Let people see your good lifestyle and try to build theirs also.
Always do things at the right time. Or better do something even if it is late than not to do it at all. Conclusively, a man can't exist without having a purpose in life, your existence is an evidence that God has a purpose in you and this purpose can be discovered with the help of God, and also by management of time. I know we can't help everyone, but everyone can help someone. We can change the world by fulfilling our purpose in life. Nothing is impossible.
By: Endurance Osadebe
Osadebe wrote in from Eastern Polytechnic, Port Harcourt.