Expert Faults Planned Down Stream Deregulation
It is barely five years since Charles McPherson, the former Senior Adviser, Oil and Gas, World Bank delivered a paper "Drivers of Price and Tax Reform" during Nigeria Gas Policy Stakeholders Workshop in Abuja.
Since September McPherson had been in the country, this time as the managing Director of international Monetary Fund (IMF) on the invitation of the Federal government, yet on another assignment 'mediation of the current face-off between government and the Foreign Oil Companies' over the very voyage he set/launched yet without adequate resources for the mission.
Speaking in Port Harcourt, the Chief Coordinator, Institute of Chartered Economists of Nigeria, South- South, Mr. Friday Udoh said the reschedule petroleum downstream deregulation policy of the Federal government is faulty, describing deregulation as a perfect agent that is capable of transforming economic landscapes of any nation only when structuring in a more sustainable way. "The American, Britain and many other nation does it and it works bringing down the prices of oil and gas" of all "what drive this success is adequate structure and capacity, in Nigeria to my understanding, private sector is gone," he asserted.
The Coordinator, noted that deregulation build-up market based price mechanism for increasing balanced in supply and demand structure, complementing with appropriate instruments to give every consumers and producers alike within products supply chain liberty to exercise its right, at ensuring value for money and quality supply in the market, again shaping the market for appropriate and long- term up-front investment. Where are these instruments? He asked
Citing malfunctioning of the already inadequate 445,000 barrel per day referees in the country and the inability of government given private investor's necessary cooperation to assists them in speeding up various private refinery projects. "The issue that bothered on the fully taken-off private refineries construction is not just the removal of subsidy alone, but enabling laws to galvanized their relationship with the upstream operator for security of feed stock and difficulty in accessing credit facility due to global and domestic financial structure failure, a situation that call for government intervention in addressing the challenges" "as I am speaking, the major components of the Amakpe Refinery, Eket is ready in United State and I feel that it is the responsibility of government seeking to know their problem and supporting this initiatives for the interest of its citizens by developing collaborative structure for contacts and innovative financial structure to boost local production capacity for appropriate pricing of Petroleum Products in the country, not only Amakpe alone but to others "He noted.
According to Mr Udob, the situation become more worrisome under a weak institutional environment referring to sector-level legal and regulatory framework whose capacity to influence and supporting sustainability and success of reform depend, more so its recognition as the beginning and implementation point of every successful reform, especially in a market oriented reforms as in petroleum sub-sector to protect the consumers, its mandate and clarity of rules defining her/his existence and relationship with other bodies, such as antitrust commission and relevant ministries. Is it the kind of Petroleum Products Price Regulation and Monitoring Agency (PPPRA) a tool for political joggling or Department of Petroleum Resources (DPR) in the face of disjointed supply chain capability? Earnestly, their activity creates more problem than can solve. He reiterated
Mr. Udoh likened reform measures to macro-economic policies and reform performance to economic indicators such as income per capita and the institutional aspect to the rule of law and property rights, again energy resource independence to geographical advantage of a state, to which careful thought need to be given while pointed out that the quality of institutions in the country can have a significance influence over economic development, sustaining continuity and the dynamic of reform process" At the moment kerosene goes at N300 per litre meaning that in an economy with many leaving in abject poverty and within $1 N140) per day, deregulation of downstream amounts to mass suicide, hence adequate thought must be given to economic indicators" He stated
He listed poverty as one of the greatest problem facing the country today and alarming unemployment rate which radical approach is needed to facilitate income growth through employment and ensure access to basic services and goods for the poor meaning that for successful reform, the Economic, Social, Environmental and Institutional Framework must be given adequate attention, considering that Petroleum product is the only source of energy qualified as "strategic goods" given rise to abuse and absent of standardization and quality control pricing and uncoordinated safety measures.
Navy Destroys 14 Illegal Refineries, Confiscates N2.7bn Refined Products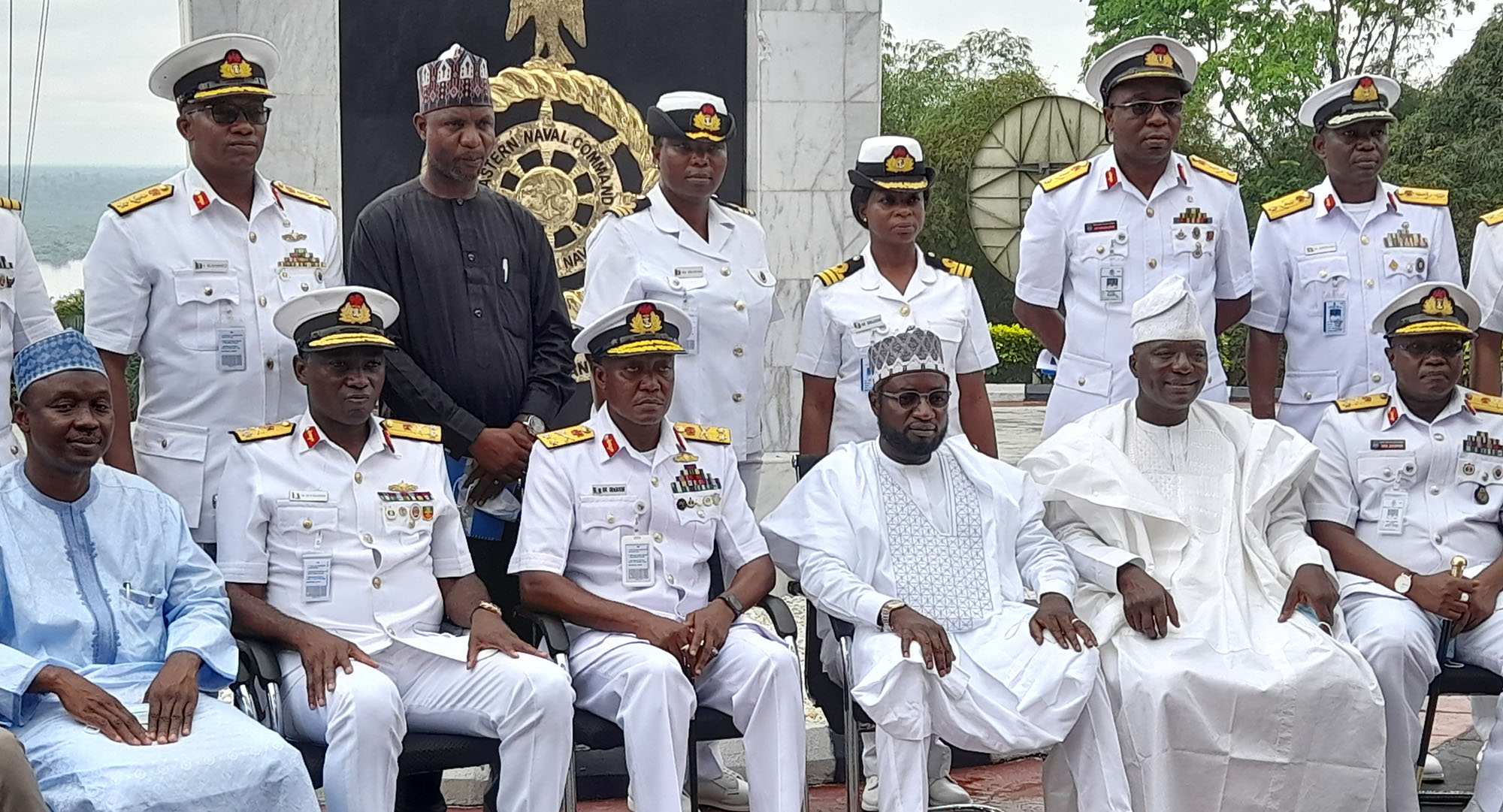 Troops of the Nigerian Navy conducting Operation "Dakatar Da Barawo" confiscated crude oil and other illegally refined products worth N2.7billion in June.
This is contained in a statement issued by the Director of Information, Naval Headquarters, Commodore Adedotun Ayo-Vaughan in Abuja.
"The various NN platforms deployed for 'Operation Dakatar Da Barawo, Calm Waters 11' and Tripartite Joint Border Patrol, have continued to sustain aggressive patrols to curb the menace of crude oil theft and illegal oil bunkering.
"Accordingly, several Illegal Refining Sites (IRS), metal storage tanks, wooden boats, dugout pits and ovens were destroyed between June 13 and June 19".
He said five suspects were and the operatives destroyed 14 Illegal refining sites.
The Navy also said that 80 storage tanks, 22 wooden boats, 40 ovens, two-speed boats, a tanker, truck, barge and a Toyota Sienna car were recovered during the various operations during the period.
Similarly, Navy ship VICTORY in Cross River intercepted and impounded three wooden boats laden with drums of suspected illegally Refined Petrol (PMS) around Ikang channel, suspected to be transported to Cameroon.
However, the Navy said, the boats, as well as the products, were taken into custody.
Ayo-Vaughan said,"Forward Operating Base (FOB) Bonny in Rivers" also intercepted two wooden boats laden with about 400,000 litres of suspected stolen crude oil at Iwokiri.
The wooden boats and products, he said, were destroyed.
Similarly, he said, the Navy ship SOROH in Bayelsa intercepted a wooden boat laden with about 60,000 litres of suspected illegally refined AGO.
Subsequently, the boat and contents, he added was destroyed.
FAAC: Federal, States, LGs Share N680.780bn May Revenue Allocation
The Federation Account Allocation Committee (FAAC) has shared May 2022 Federation Revenue Allocation to the federal, states and local government councils to the tune of N680.783billion.
This is contained in a communiqué issued at the end of June 2022 FAAC meeting held in Abuja.
According to the communiqué, the N680.783billion total distributable revenue comprised distributable statutory revenue of N385.004billion, distributable Value Added Tax (VAT) revenue of N198.512billion and Electronic Money Transfer Levy (EMTL) revenue of N97.267billion.
In May, 2022, the total deductions for cost of collection were N36.996billion and total deductions for transfers and refunds were N186.672billion.
The balance in the Excess Crude Account (ECA) was $35.377million.
The communiqué confirmed that from the total distributable revenue of N680.783billion; the Federal Government received N229.563billion, the state governments received N241.824billion and the local government councils received N175.942billion.
The sum of N33.454billion was shared to the relevant states as 13percent derivation revenue.
Gross statutory revenue of N589.952billion was received for the month of May, 2022.
This was lower than the N635.037billion received in the previous month by N45.085billion.
From the N385.004billion distributable statutory revenue, the Federal Government received N185.197billion, the state governments received N93.934billion and the local government councils received N72.419billion.
The sum of N33.454billion was shared to the relevant states as 13percent derivation revenue.
In the month of May, 2022, the gross revenue available from the Value Added Tax (VAT) was N213.179billion.
This was higher than the N178.825billion available in the month of April, 2022 by N34.354billion.
From the N198.512billion distributable Value Added Tax (VAT) revenue, the Federal Government received N29.777billion, the state governments received N99.256billion and the local government councils received N69.479billion.
The Federal Government received N14.590billion; the state governments received N48.634billion and the local government councils received N34.043billion from the N97.267billion Electronic Money Transfer Levy (EMTL).
According to the communiqué, in the month of May, 2022, Companies Income Tax (CIT) and Value Added Tax (VAT) recorded considerable increases, Import Duty increased marginally while Petroleum Profit Tax (PPT) and Excise Duties decreased marginally.
Oil and Gas Royalties decreased significantly.
FG Hands Over Licences To 57 Marginal Oil Field Investors, 'Morrow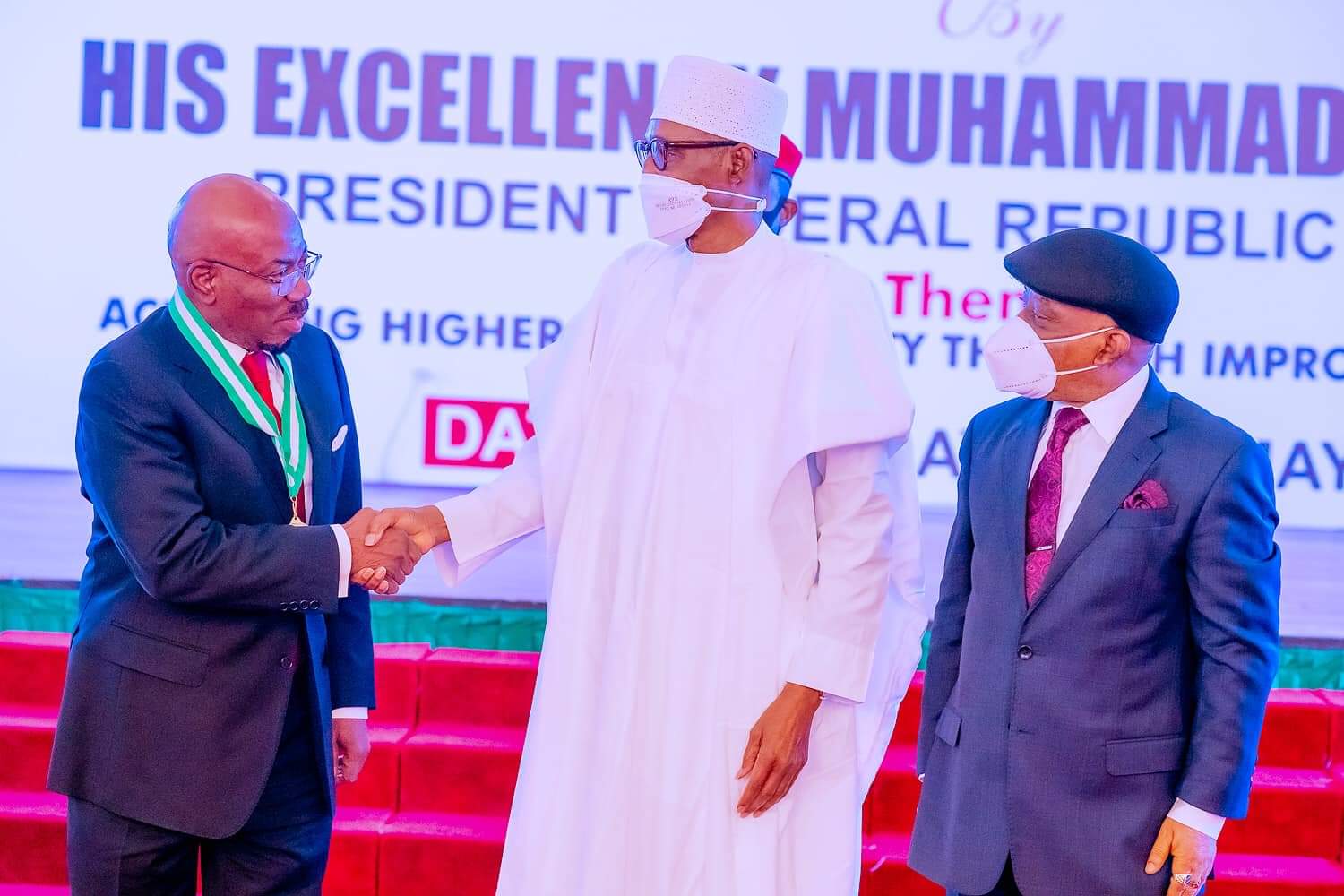 The Federal Government has announced that the successful investors in Nigeria's 57 marginal oil fields for the 2022 bid round would get their various Petroleum Prospecting Licences, tomorrow.
On May 31, 2021, the defunct Department of Petroleum Resources (DPR) issued letters of award to investors for the production of crude oil from 57 marginal fields.
Last January, the Nigerian Upstream Petroleum Regulatory Commission (NUPRC) announced that a total of 128 awardees emerged as successful bidders in the bid round and had made complete and part payments for signature bonuses in the oil fields.
It also disclosed at the time that 33 awardees did not make payments during the 45 days window given to successful bidders to pay the required signature bonuses for the oil fields and as such had lost their awards to suitably qualified reserve bidders.
Providing updates on the bid round in Abuja, last Saturday, the Chief Executive, NUPRC, Gbenga Komolafe, announced that the successful awardees would get their licences by Tuesday.
He said, "In fulfillment of the promise made early this year, the NUPRC will on Tuesday in Abuja, issue Petroleum Prospecting Licences to successful awardees of marginal fields in the 2020 bid round, pursuant to the provisions of the Petroleum Industry Act 2021.
"It will also unveil the implementation template for the host communities' development trust for commencement of the provisions under Section 235 of the PIA, 2021, to positively impact against restiveness in the host communities."
Komolafe said implementing the development trust would guarantee seamless operations, boost investors' confidence and provide enabling environment for sustainable improvement of the country's hydrocarbon resources.
"These will mark the conclusion of some of the most urgent and critical tasks inherited by the commission when it was inaugurated in October, 2021, after the signing into law of the PIA 2021," he stated.
The commission had in March this year informed all participants in the 2020 marginal field bid round programme that it had put all necessary machinery in place to progress the bid round exercise to conclusion in line with the PIA 2021.
In furtherance of that resolution, the commission constituted an in-house work team to distill and address the concerns of awardees with a view to close out issues affecting multiple awardees per asset and formation of Special Purpose Vehicles by awardees in line with the respective letters of award.
"Awardees were therefore enjoined to avail themselves of the resolution mechanism provided by the commission in the overriding national interest," Komolafe stated.
He added, "The successful coordination and resolution of the issues culminated in the emergence of the successful awardees that would be handed over licences on Tuesday."