Zimbabweans Battle To Prevent New Cholera Outbreak
Workers trudge through foul-smelling mud in a trench seeping with clean drinking water and raw sewage in one of the Harare neighbourhoods hardest hit by last year's cholera epidemic.
The repair work is a race against time to patch the city's sewage system before the rainy season begins in November, when health workers fear the water-borne disease could erupt again.
The three-metre (10-foot) deep trench cuts through Usuf Austin's driveway and runs the length of his block, forcing his family to leap across the hole to get into their house.
But he's happy for the crew to replace the leaky pipes blamed for fueling the epidemic that killed more than 4,200 people and sickened nearly 100,000.
"The sewage was coming out day in and day out, 24 hours a day" when cholera first struck in August 2008, he said.
"This sewage water mixes with the rain water during the rainy season," he added.
The epidemic erupted last year as post-election violence swept Zimbabwe, already crippled by a decade of economic decline blamed on controversial reforms by autocratic President Robert Mugabe.
The country's collapsing public infrastructure added to chronically overburdened sewer systems and water shortages. This in turn gave free rein to the diarrhoeal disease, which is easily preventable with clean water and proper sewage but thrives in places without proper sanitation.
The crew on Austin's road is one of dozens tearing up streets around the Zimbabwe capital, including much of the city centre, in a donor-funded drive to fix the worst of the sewer problems.
Raw sewage still trickles along street sides in working class neighbourhoods like this one, but the onset of rains could easily turn it into streams.
The work is gruelling under Zimbabwe's tropical sun, as the crew use pick axes and shovels to dig the trenches by hand, without protective gloves or masks.
"We have to go to the houses to ask for gloves, even shovels," said Titus Sibanda, 35, the crew's foreman. "All the people on these streets, they help us."
Zimbabwe declared an end to the cholera epidemic at the end of July, and only five cases have been reported since then, in a rural district where periodic outbreaks are common.
What distinguished last year was its epicentre in Harare, which accounted for most of the victims.
Residents of the capital had been used to reliable, clean drinking water and had never had to take cholera precautions.
But leaky pipes left raw sewage seeping into the water supply. Mounds of rubbish, accumulating by the day, have also become a common landmark on the outskirts of most poor suburbs as authorities lack fuel or spares to keep dump trucks on the road.
Zimbabwe's economic meltdown last year left hospitals and clinics without money for basic medicines and supplies, while doctors and nurses went on strike to demand their wages.
The result was the worst cholera epidemic anywhere in the world in more than a decade.
Most of the response was led by aid agencies, who shipped in water treatment tablets and medicines, and set up emergency cholera clinics.
The UN Children's Fund has warned that a new outbreak is "almost inevitable" when the rainy season begins in November, as an estimated six million people have little or no access to safe water and sanitation, the main driver of cholera.
"Unfortunately we do believe that cholera has become endemic within Zimbabwe," UNICEF's chief of health Mickey Chopra said recently.
"There's not been enough time to repair that infrastructure, so we are preparing for a cholera outbreak in the rainy season."
But Health Minister Henry Madzorera said Zimbabwe is better prepared this year. Doctors and nurses are back on the job, so clinics are running again. Education campaigns have highlighted the importance of boiling water, washing hands and other prevention measures.
"You'll notice in Harare there is a lot of excavation happening. The water supply is going to improve," he told AFP.
"We encourage people to take hygiene measures," he said. "But the rainy season is coming, we may have a few problems."
All the pipes that need replacing will never be fixed before the rains, the crew foreman in Highfields said it's important for the public to see efforts are being made.
"People need to see things working day to day," Sibanda said. "Harare is going to come back."
RSG Alerts On Orchestrated Media Campaign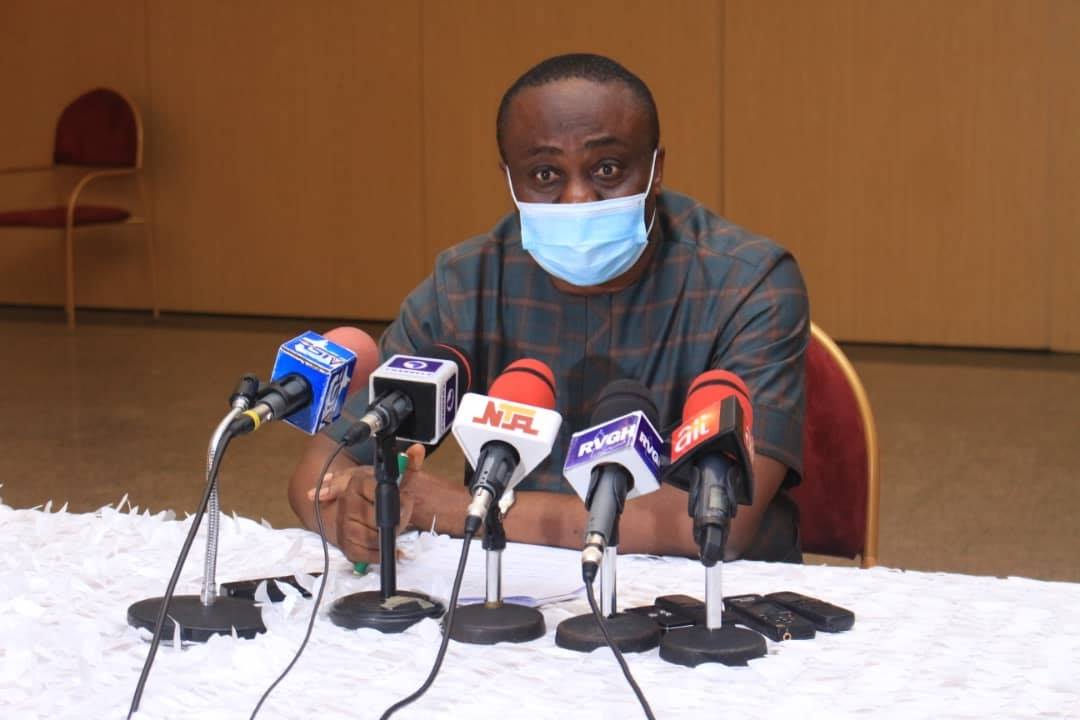 The Rivers State Government has raised alarm over alleged moves by some critics of the government to use selected media houses in the state to denigrate the state government.
A statement signed by the state Commissioner for Information and Communications, Pastor Paulinus Nsirim, yesterday, reads, "The Rivers State Government is aware of clandestine plans by the All Progressives Congress (APC) in Rivers State to use selected media houses in the state to denigrate the government of Governor Nyesom Wike.
"This is as a result of the intimidating sterling performance of Governor Wike in infrastructure, healthcare, education, agriculture, rural transformation, housing development, administration of justice, social welfare and sports development.
"This orchestrated campaign spearheaded by a defeated and dumped governorship aspirant of the APC, Dr. Dakuku Peterside is designed to portray the government of Governor Wike as one that is not meeting the developmental aspirations of Rivers people.
"However, the uncommon transformation of the 23 local government areas as witnessed during the last six years of projects commissioning and flag off shows clearly that Governor Wike is actually meeting the yearnings of the people.
"The fact that Rivers people that turn out en mass at the various projects sites to heartily welcome their beloved governor and his guests drawn from all political divides is a clear indication that Rivers people can no longer be swayed by cheap politically induced blackmail.
"The truth of the matter is that the APC government that boasted that Governor Wike will not see money to pay workers' salaries and execute projects has been humbled by the revolution in governance currently witnessed in the state.
"Instead of people like Dr. Dakuku Peterside and his acolytes to eat the humble pie, they are busy looking for cheap popularity through sponsored appearances in the media.
"No matter how hard these detractors push their propaganda, Governor Wike will never be distracted in executing his social contract with the people of Rivers State.
"In the next few weeks, more projects that have direct bearing to the lives of Rivers people will be unveiled.
"Governor Wike's promise to continue working as if this is his first tenure and not abandon any project remains sacrosanct.
"Rivers people are watching those whose stock in trade is to dance naked and pray that they continue as merchants of mischief, falsehood and baseless allegations."
"The people of Rivers State love Governor Wike whose outstanding achievements in salvaging the state from the dearth of basic infrastructural development required for speedy socioeconomic transformation has received national and international applause.
"Therefore, no amount of negative propaganda by the failed APC can diminish the legacy of Governor Wike in Rivers State.
"Rather than launder the thoroughly battered image of the APC, such media appearances by Dr. Dakuku Peterside and his cohorts will further expose APC's penchant for lies and deception which is now a public knowledge.
"The former governor of Rivers State, Dr. Peter Odili, has confirmed that Governor Wike is the best Rivers State has produced.
"'I have been there. And I make bold to say Governor Nyesom Wike, you are the best,' Dr. Odili said.
"Odili's comment serves as an answer to those masquerading as informed commentators with puerile and suffocating commentaries", the statement added.
Bandits In Trouble As Super Tucano Aircraft Arrives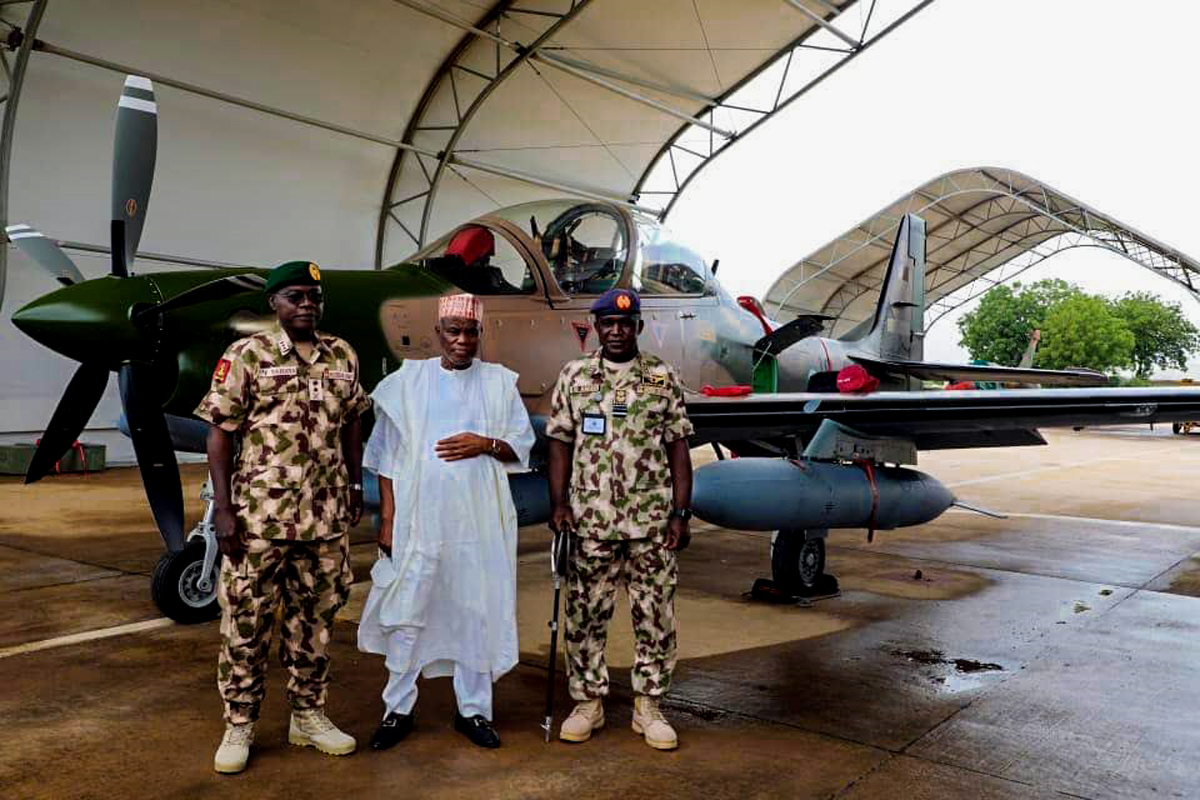 The first batch of A-29 Super Tucano aircraft has arrived in Kano, yesterday, at about 12.34 pm.
The NAF Director of Public Relations and Information, Air Commodore Edward Gabkwet, confirmed the arrival of the fighter aircraft in a statement.
"On hand to receive the aircraft were the Hon. Minister of Defence, Maj-Gen Bashir Magashi (rtd); Chief of Army Staff, Lt-Gen Farouk Yahaya; and Chief of Air Staff, Air Marshal Oladayo Amao", he said.
We've No Patience With Failure, Oyedepo Lashes Out At Sacked Pastors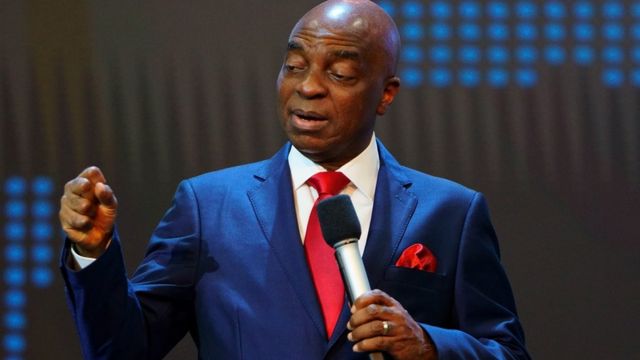 The General Overseer and Founder of The Living Faith Church International also known as Winners' Chapel, Bishop David Oyedepo, has reacted to the recent sack of over 40 pastors by the church.
One of the affected Pastors, Peter Godwin, took to social media, claiming they were sacked for not generating enough income.
Godwin, who was in one of the church's branches in Ekiti State, had claimed, "I was told by the management that the church doesn't operate at a loss.
"They also told me that the total income that is being generated from my station should be able to cater for my welfare and accommodation, so as a result of low income, I'm hereby dismissed."
Reacting to the allegation in a video posted on the social media, Oyedepo said the sack of the pastors was not about money, adding that the latter were sacked as a result of their failure and the church "has no patience with failure.
"Money? Nonsense! We have never lacked it, and yet, we have never prayed for it.
"We are just simply obeying God, and He is backing up what He is asking us to do. Awesome God," he noted.
On those criticising the sack, the GO said, "People are confused about our ministry. I learnt some fellows said, you know, they are not bringing income, that is why they asked them to go".
He added, "We asked you to go because you are unfruitful. Unfruitful! Blatant failure. Doing what there? We have no patience with failure here.
"When we employed 7,000 people at a time, social media was dead.
"We have more employees in this organisation than most of the states. No one is owed a dime salary and we don't borrow, we don't beg. Ask our bank whether we take overdraft.
"We are covenant bound, working in the light of God's word, enjoying an open Heaven."