Amnesty: Nigeria's Oil Earnings Hit N18bn Daily
Troops will remain in the Niger Delta to safeguard oil installations, the Joint Military Task Force (JTF) has declared,  days after the end of amnesty.
And Petroleum Minister, Rilwanu Lukman, disclosed at the weekend that Nigeria now produces between 1.6 million and 1.7 million barrels per day (bpd) and is sticking to its quota allocated by the Organisation of Petroleum Exporting Countries (OPEC).
That translates into earning N18 billion a day.
Lukman said oil output reached 1.7 million barrels when the amnesty lasted from August 5 to October 4.
A decision by OPEC on production quotas on December 22 will depend on market conditions, such as demand, he stressed.
"OPEC will only increase output if the market requires it," Lukman explained in an interview in Abuja.
A spokesman from Chevron confirmed that the company's Agbami platform offshore produced 250,000 bpd in August, four months ahead of schedule.
The Agbami oil and gas field, which began production in July last year, is a $7 billion project containing an estimated 900 million barrels of oil equivalent of recoverable hydrocarbons, the largest deepwater discovery to date in Nigeria.
Agbami stretches across 45,000 acres and is located some 70 miles (113 kilometres) offshore the Niger Delta.
Situated on Nigerian blocks OML 127 and 128, its water depth is 4,500 feet (1,372 metres).
The crude oil found in Agbami is light and sweet, with a 45-degree API gravity and no contaminants.
Through its major capital projects worldwide, Chevron, the second-largest American oil company, is poised to ramp up production faster than its rivals, according to Dow Jones.
Moreover, it has 40 projects for which it is investing $1 billion each, 15 of them located in Africa and Latin America.
Other operators in Agbami are Petrobras, Nigerian National Petroleum Corporation (NNPC), Famfa Oil, and StatoilHydro ASA.
Lukman's estimate of current production is 100,000 bpd higher than a range provided by Petroleum Minister of State, Odein Ajumogobia.
Lukman, the more senior oil official, said output flows fluctuate from day to day.
The figures he and Ajumogobia released both exclude condensate production, the addition of which brings Nigeria's output to more than two million bpd, they said.
Under the amnesty programme, thousands of militants and their commanders renounced violence and surrendered weapons. With relative peace in the Deep South, oil production is likely to increase in the coming months, Ajumogobia enthused.
However, Abuja officials have given differing production figures in recent months.
Lukman had said on August 26 that output had risen to 1.7 million bpd from 1.2 million, following an improvement in security.
Central Bank of Nigeria (CBN) Governor, Lamido Sanusi, who said on August 4 that output had declined to one million bpd, told reporters in Istanbul last week that it has risen back to about two million bpd.
What is known for a fact is that oil production, which averaged 2.5 million bpd in 2005, according to the Petroleum Ministry, has suffered in the last three years from armed attacks on oil workers and installations by militants in the Niger Delta, the country's oil basin.
The Movement for the Emancipation of the Niger Delta (MEND), the main armed group in the region, has threatened to resume attacks on the oil industry as its current ceasefire ended on October 15,  its Spokesman Jomo Gbomo, reiterated in a statement at the weekend.
The group has rejected the amnesty, saying it fails to address its demands for redistribution of oil wealth to Niger Deltans who are among the poorest in the country.
JTF Commander, Brigadier General Sarkin Bello, noted at the weekend that soldiers have been stationed in the Niger Delta since 2003, but they need to stay longer to protect vulnerable points and oil facilities.
"We take directives from Defence Headquarters and so far we have not received any (counter directive) since the amnesty ended," he said.
"We are also aware a big achievement has been recorded by the government regarding the restoration of law and order in the Niger Delta. I am sure government, in its wisdom, will direct the JTF on the next line of action.
90% Of Money Laundered Via Real Estate, EFCC Reveals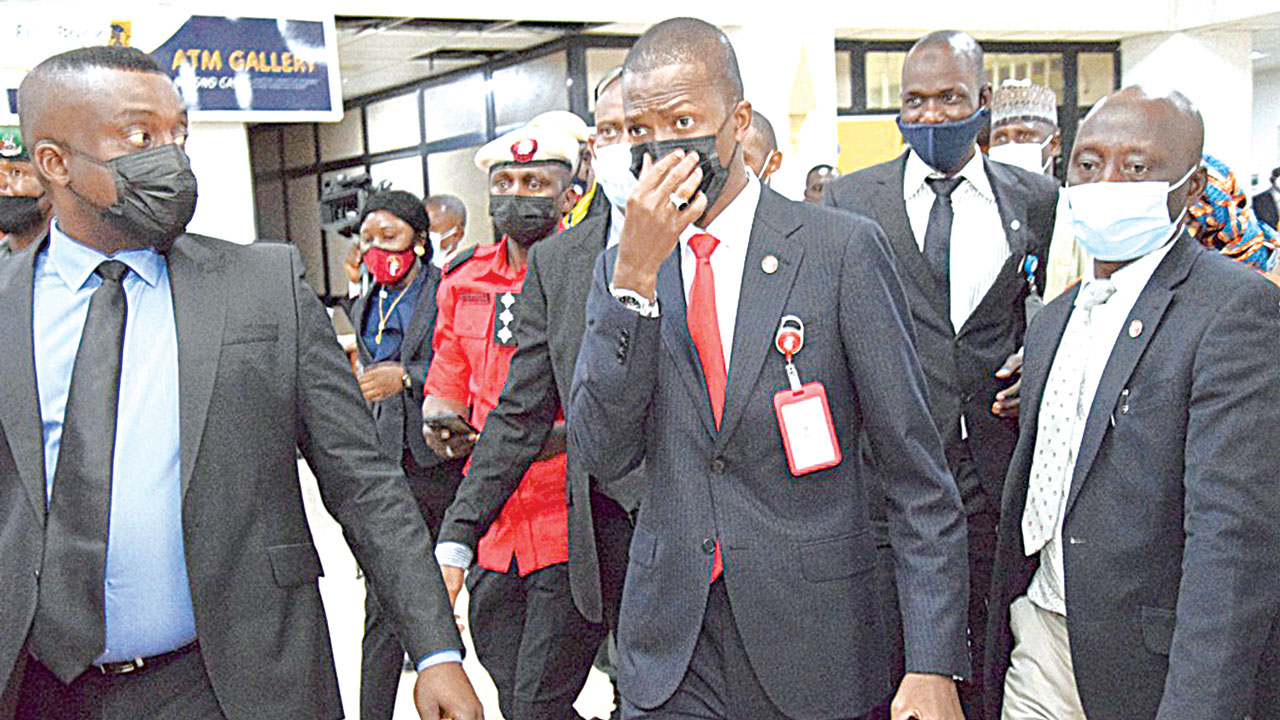 The Economic and Financial Crimes Commission (EFCC) says about 90 per cent of money laundering is done through the real estate sector.
The commission's Chairman, Abdulrasheed Bawa, stated this while featuring on Channels TV's Sunrise Daily, yesterday,
According to him, although the sector is monitored via the special control unit, more needed to be done.
According to Bawa, "One of the problems we have now is the real estate. 90 to 100 per cent of the resources are being laundered through the real estate."
He said there are so many issues involved, but that they were working with the National Assembly to stop what he called "the gate keepers" as there would be reduction in looting if there is no one to launder the money.
Bawa, the EFCC boss, gave an example of a minister who expressed interest in a $37.5million property a bank manager put up for sale.
He said, "The bank sent a vehicle to her house and in the first instance $20million was evacuated from her house.
"They paid a developer and a lawyer set up a special purpose vehicle, where the title documents were transferred into.
"And he (the lawyer) is posing as the owner of the property. You see the problem. This is just one of many; it is happening daily."
The EFCC chairman also revealed that he receives death threats often.
Asked to respond to President Muhammadu Buhari's frequent "Corruption is fighting back" expression, Bawa said he was in New York, USA, last week, when someone called to threaten him.
"Last week, I was in New York when a senior citizen received a phone call from somebody that is not even under investigation.
"The young man said, 'I am going to kill him (Bawa), I am going to kill him'.
"I get death threats. So, it is real. Corruption can fight back," he said.
On corruption in the civil service, he said there were a lot of gaps, especially in contracts processing, naming "emergency contracts" as one.
Bawa said, "A particular agency is notorious for that. They have turned all their contracts to emergency contracts."
However, he said, EFCC has strategies in place to check corruptions, one of which is "corruption risk assessments of MDAs".
According to him, "I have written to the minister and would soon commence the process of corruption risk assessments of all the parastatals and agencies under the Ministry of Petroleum Resources to look at their vulnerability to fraud and advise them accordingly."
Asked if the scope of corruption in the country overwhelms him, Bawa, the EFCC boss said, "Yes, and no."
We've Spent N9bn To Upgrade RSUTH, Wike Confirms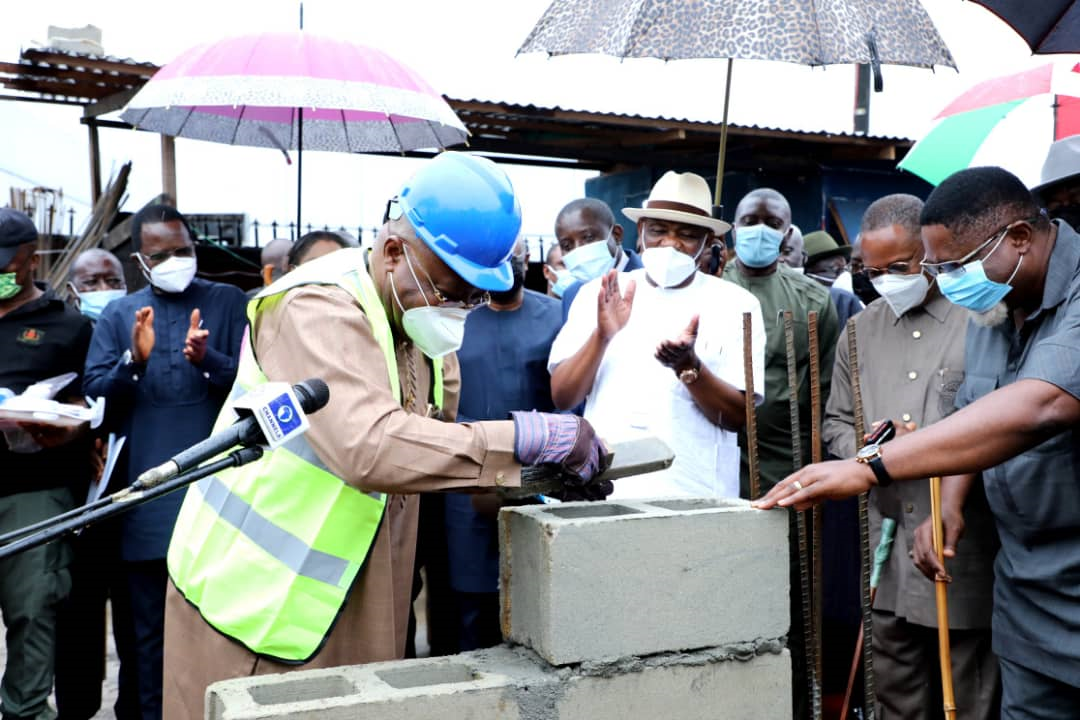 The Rivers State Governor, Chief Nyesom Wike, says his administration has spent N9billion in upgrading structures and installation of new equipment at the Rivers State University Teaching Hospital (RSUTH).
He said the fact that 40 per cent of the 2021 budget of the state is dedicated to provision of quality healthcare delivery was a further demonstration of the priority placed on the sector.
Wike made the explanation at the foundation laying ceremony for the construction of a Renal Centre at RSUTH, last Friday.
The governor said he made promise to Rivers people that the best would be provided to them in all sectors of the society within his capability because of the mandate they gave to him.
"As we came on here, I just looked around and I see the changes in this teaching hospital. I can say that we have put not less than N9billion in this teaching hospital.
"If you look at the budget, the health sector alone, what it's taking from the Rivers State Government is not less than 40 percent of the 2021 budget."
Speaking further, Wike said the state government cannot afford to implement free medical service programme in the present economic circumstance.
While dismissing the request for a subvention for RSUTH, Wike, however, commended the chief medical director and his team for their commitment to turnaround the fortunes of RSUTH.
"I have never seen anywhere that health services can be totally free. They're telling me that people who come here can't pay. I have never declared that this state is going to take over the health fees of anybody."
Also speaking, the former Minister of Transport, Dr. Abiye Sekibo, who performed the flag-off, noted that Wike's achievements in the health sector in particular, surpass what former governors of the state had done.
Sekibo said that the governor has given equal attention to every section of the health sector by providing complete health infrastructure that was positioning the state as a medical tourism destination in Nigeria.
Earlier, the Rivers State Commissioner for Health, Prof Princewill Chike, lauded Governor Nyesom Wike for his interest in the health of Rivers people.
He noted that the renal centre, when completed, would become another landmark development project in the health sector that would handle and manage all kidney-related ailments.
In his remarks, the Chief Medical Director of the Rivers State University Teaching Hospital, Dr. Friday Aaron, commended Wike for approving the renal centre.
Aaron explained that chronic kidney disease was a major burden globally with estimated 14 million cases in Nigeria.
According to him, over 240,000 of these cases require renal replacement therapy in the form of dialysis and renal transplant.
The CMD said the building that would house the centre was expected to be completed in six months and consists of two floors.
The ground floor, according to him, would house the haemodialysis unit with eight haemodialysis machines.
He further explained that the first floor of the centre would house the surgical component where most of the sophisticated equipment for kidney transplant would be installed.
Aaron said Wike has released the funds required to build, equip the centre as well as for the training of personnel locally and internationally.
Power Generation Falls 23% To 3,172MW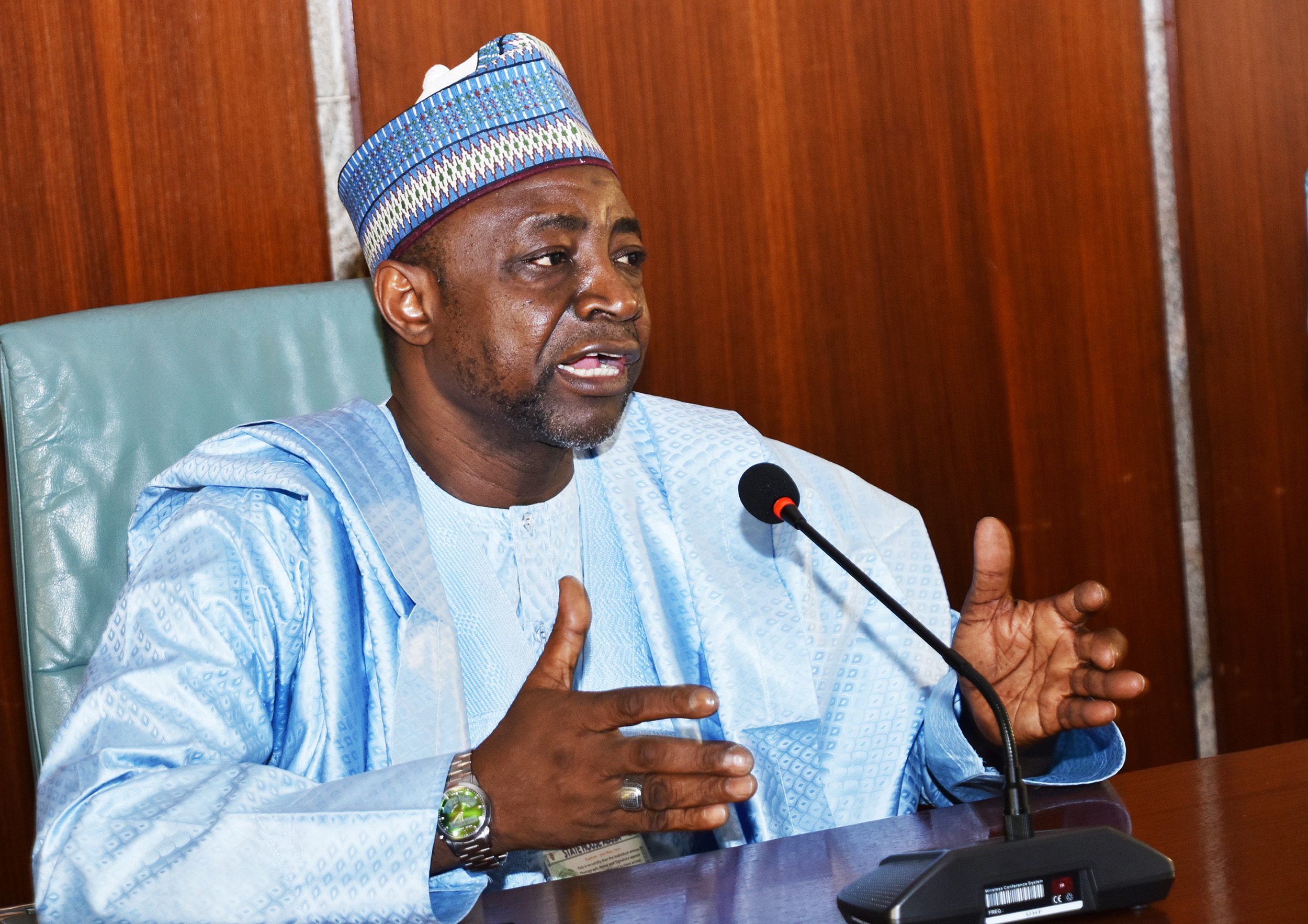 Power supply in Nigeria has failed to improve on last week's performance, as it fell by 22.9 per cent from peak generation of 4,115Megawatts on Saturday to 3,172.20MW as at 5pm, yesterday, latest data from the System Operator has shown.
According to the data, most power plants were operating far below capacity due to gas shortage with Olorunsogo Power Plant 335MW capacity; and Sapele Power Plant, 450MW capacity; completely out.
Egbin was generating at 746MW; Omoku 37.20; Omotosho (NIPP) at 105MW; while Afam was generating at 80MW.
The data showed that on the average power generation in the past seven days were 4,120.9MW on Sunday, June 6; 4,249.4 on Monday, June 7; 4,000.9MW on Tuesday, June 8; 3,720.7 on Wednesday, June 9; 3,517 on Thursday, June 10; 3,765MW on Friday, June 11; and 4,115MW on Saturday, June 12.
The International Oil Companies (IOCs), had last warned that despite Nigeria's huge gas reserves a lot needs to be done to attract investment to the sector to develop gas reserves to boost power generation in the country.
Speaking at the just concluded Nigeria International Petroleum Summit, the Chair, Shell Companies in Nigeria/MD SPDC, Osagie Okunbor, said with 203trillion Cubic Feet of gas reserves, what was needed in the country is to deliver projects that would produce the gas.
"The challenge is not just growing the reserves but in producing these reserves for the benefits of our country. Essentially growing the reserves and delivering on the production is a function of two or three elements.
"I like to see infrastructure that is required for the development of these resources at two levels. Soft infrastructure is often the one that is more important than and that is the one that is actually drives most of what you see at site."
"Soft infrastructure refers to the enabling environment and nothing pleases me as much seeing both the Senate President and the speaker of the house give very firm commitments about trying to pass the PIB this month.
"That is probably the big one of the enabling environment to provide the kind of stability we also need all sorts of other issues we need to that we have discussed severally in terms of sanctity of contract, stable policies and collaboration and I think we are well on our way there", he added.